Contact Your Spain Private Tour Specialist
Contact our team for your complimentary itinerary and get ready to say Ola to Espania!
Highly recommend Emily! Emily created a personalized itinerary for us in southern Spain. She was very knowledgeable about the region, attentive, and personable. She returned emails properly, and was a pleasure to work with. Emily was flexible and did not make mind making changes in the itinerary-- Her goal is to please her customers!
Emily is GOOD! Emily arranged a 14 day tour for us in Spain at short notice of a week or so. The whole tour was beautifully organized, amazingly flexible and the rare glitches were attended to and addressed, literally instantly. For sure we will be back for further tours with her. Thanks, Emily.
Best Tours from Emily! Words can't express how grateful it was to be able to call on Emily for help with some excursions in Spain. Emily, thanks soo much. You're the BEST!!!
Spain and Portugal trip: Emily did an amazing job Of setting up our trip through Spain and Portugal. All of our tours were outstanding and personalized. We had a wonderful time!
Private Tour: Emily is a pleasure to work with. She arranged hotels, activities, tour guides and transportation in Barcelona, Madrid, Segovia, Toledo, Cordoba, Avila, Seville, Malaga, Gibraltar. She was extremely responsive when we had questions and made sure that everything flowed smoothly.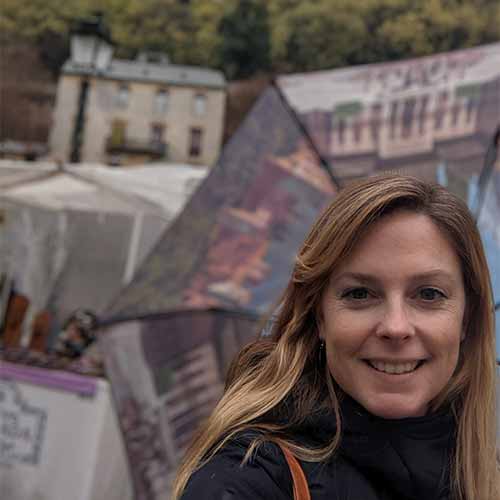 Hola from Spain! I'm Emily Matthews, tour director at Guided Spain Tours.
After working as a guide for several years, the arrival of my wonderful children has seen me build our agency, where I now channel my energy into crafting personalized custom tours across Spain's diverse regions.
Our team of tour planners and officially licensed guides are delighted to offer their local insight and knowledge to deliver bespoke itineraries and seamless experiences for your Spanish Vacation. We look forward to getting to know you and creating memories you will cherish for a lifetime.