Guided Day Tour of Cordoba: A Symphony of Cultures
Discover the magic of Cordoba on this full-day guided tour—a city where history, culture, and art converge.
Once the capital of the Islamic Emirate and then of the Caliphate of Cordoba, this city was a center of enlightenment during the Middle Ages, where Muslims, Christians, and Jews coexisted and thrived.
Our day trip has been designed to delve into the heart of this UNESCO World Heritage site that continues to captivate with its charming streets, stunning architecture, and unique blend of cultures.
What Is Included in our Cordoba Day Trip?
Private Transfer to Cordoba
Your tour begins with a comfortable private transfer from your accommodation to Cordoba. Upon arrival, meet your knowledgeable guide, who will introduce you to the city's rich history and the day's itinerary.
10 Day Private Tour: It was such a pleasure to work with Emily. Everything went off without a hitch! There were some changes either in drivers or guides but this was communicated in advance via whats app. Drivers were always on time and very professional. Our 2 favorite guides were Daniel Guia in Madrid and Luis Salas in Seville. They gave great recommendations for shopping, restaurants or sights to visit when you were on your own. We had so many wonderful experiences on our trip from the private horse show outside of Cordoba with a live Spanish guitarist to the white villages , tapas bars, walking tours of Seville, Madrid and the Alhambra. Emily was in contact all the time if needed . Sorry Emily it took so long to write this, life gets so busy and that 's why you have Guided Spain plan your trip!
Tour of Cordoba's Jewish Quarter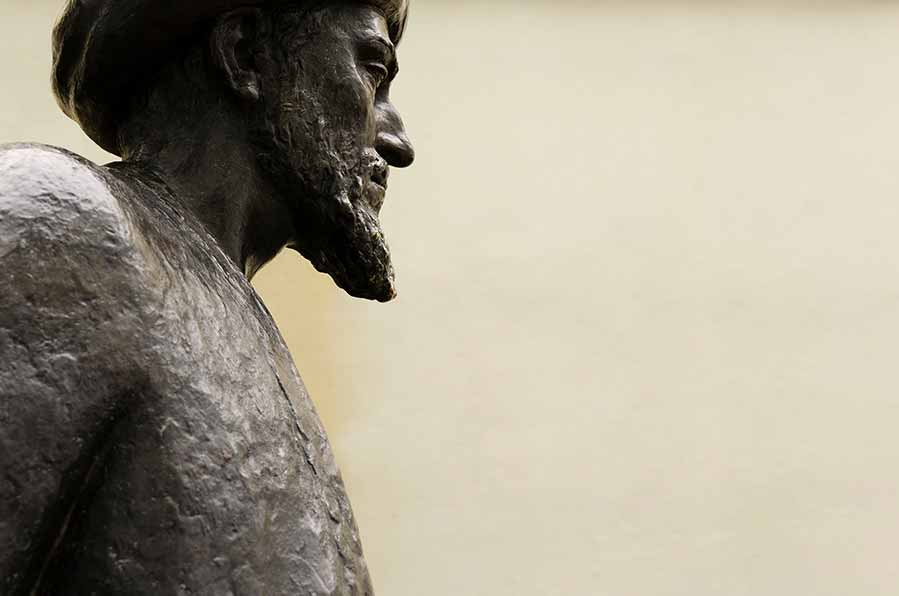 Our exploration begins with a walk through the Jewish Quarter, or 'Judería,' a labyrinth of narrow, winding streets and whitewashed houses that transport you back to medieval times.
Visit the Synagogue, one of the best-preserved in Spain, and the statue of Maimonides, the great Jewish philosopher born in Cordoba.
Discover the Wonder of the Mezquita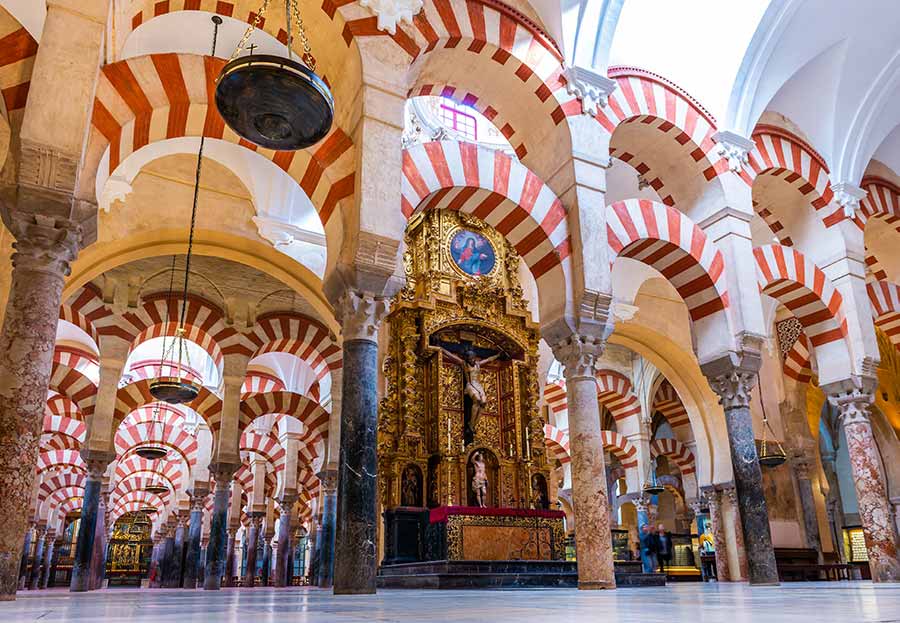 Next, we delve into the city's crowning glory – the Mezquita, or Great Mosque-Cathedral of Cordoba.
This architectural marvel symbolizes Cordoba's many religious changes over the centuries. Initially a Christian Visigothic church, it was transformed into a mosque during Islamic rule and later converted back into a cathedral after the Reconquista.
As you explore its seemingly endless array of candy-striped arches and exquisite mihrab, your guide will unravel the building's rich tapestry of history.
Cordoban Cuisine & Visit the Alcazar
After a busy morning of exploration, it's time to unwind and sample local Cordoban cuisine at one of the city's traditional tapas bars.
Enjoy specialties such as 'salmorejo,' a chilled tomato soup, and 'flamenquín,' a pork loin dish, before we continue our journey to the Alcazar de los Reyes Cristianos.
This fortress, with its stunning gardens and awe-inspiring views, was the residence of the Christian Kings Ferdinand and Isabella during the Reconquista.
Fabulous Spain/Portugal trip through Emily! We booked with Emily solely after reading these reviews for a 2 week trip to Portugal and southern Spain. Never met her prior. She and her team exceeded our expectations. Every detail of the trip went smoothly and her planning was perfect for our group. Lots of guided tours intermingled with just the right amount of free time. We challenged Emily and her team with 3 generations of travelers from 18 months to upper 60's and she handled our group perfectly, such as baby seats in cars and cribs in hotel rooms. Our trip included Lisbon, Porto, Sevilla, and Madrid with day trips to Cordoba, Rhonda and and a small "white city." All in, we would highly recommend Guided Spain Tours, Emily and her team for any travel in Spain and Portugal. She also does Morocco but we didn't have time for that.
Stroll Across the Roman Bridge & Visit the Calahorra Tower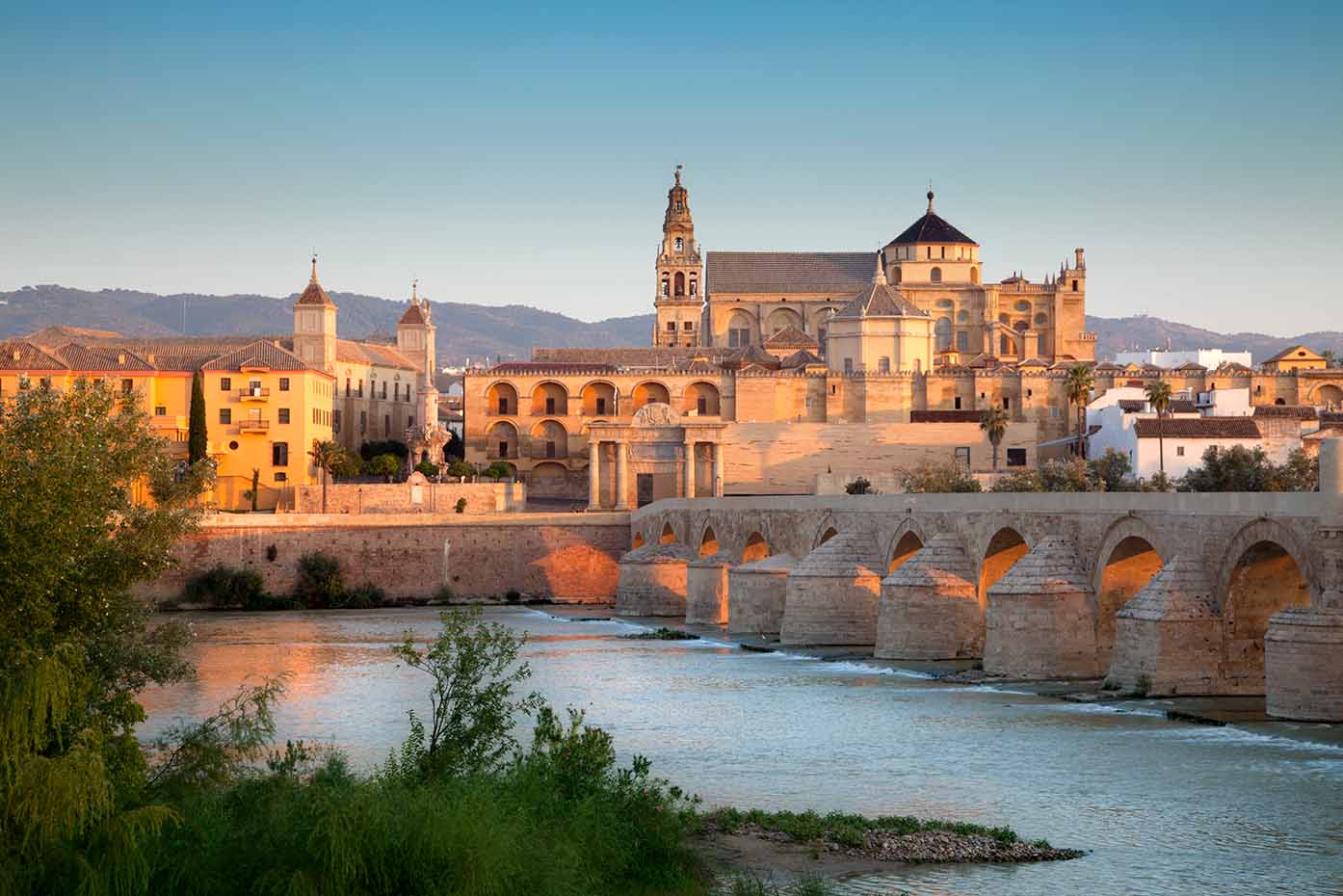 As the afternoon fades, we stroll across the Roman Bridge, a testament to Cordoba's Roman past, offering spectacular views of the Mezquita and the city.
Our last stop is the Calahorra Tower. This ancient fortification at the bridge's southern end now houses a museum dedicated to explaining the cultural legacy of Al-Andalus, the Islamic period in Spain.
Drop Off At Your Accommodation
Our driver will collect you for the comfortable journey back to your accommodation, allowing you time to reflect on the unforgettable experiences and insights of the day.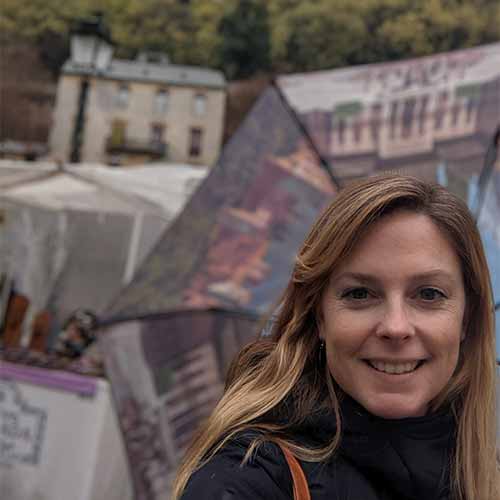 Say Ola to Emily, your personal tour planner at Guided Spain Tours. Get in touch by filling in the form below and requesting your complimentary itinerary!
Get Your Complimentary Cordoba Itinerary
Our Cordoba full-day tour offers a unique blend of history, culture, and gastronomy, creating an enriching and unforgettable experience.
However, this tour is just one of the many ways to explore Andalusia. If you have specific interests or places you wish to visit, our team of experts can craft a bespoke itinerary tailored to your needs. Contact us to plan your perfect Andalusian adventure.
Highly recommend Emily! Emily created a personalized itinerary for us in southern Spain. She was very knowledgeable about the region, attentive, and personable. She returned emails properly, and was a pleasure to work with. Emily was flexible and did not make mind making changes in the itinerary-- Her goal is to please her customers!
Emily is GOOD! Emily arranged a 14 day tour for us in Spain at short notice of a week or so. The whole tour was beautifully organized, amazingly flexible and the rare glitches were attended to and addressed, literally instantly. For sure we will be back for further tours with her. Thanks, Emily.
Best Tours from Emily! Words can't express how grateful it was to be able to call on Emily for help with some excursions in Spain. Emily, thanks soo much. You're the BEST!!!
Spain and Portugal trip: Emily did an amazing job Of setting up our trip through Spain and Portugal. All of our tours were outstanding and personalized. We had a wonderful time!
Private Tour: Emily is a pleasure to work with. She arranged hotels, activities, tour guides and transportation in Barcelona, Madrid, Segovia, Toledo, Cordoba, Avila, Seville, Malaga, Gibraltar. She was extremely responsive when we had questions and made sure that everything flowed smoothly.
Other Day Trips in Southern Spain