San Sebastian Full-Day Trip
Our Day Tour of San Sebastian
Welcome to our San Sebastian full-day trip itinerary, designed for you to discover a true culinary and cultural gem tucked away in Spain's Basque region. With its blend of stunning beaches, intriguing history, and world-renowned food scene, San Sebastian offers an array of experiences for every type of traveler.
Renowned for its pintxos (Basque-style tapas) and home to multiple Michelin-starred restaurants, this city is a foodie's paradise. Add in the charm of the old town, the elegance of Belle Époque architecture, and the idyllic La Concha Bay, and it's clear why San Sebastian is one of Spain's most captivating destinations. Join us as we unfold the enchantment of this Basque beauty.
What Is Included in our San Sebastian Day-Trip?
We begin our itinerary with a scenic tour of La Concha Bay, a jewel of San Sebastian that's frequently touted as one of the world's most beautiful urban beaches.
With your guide, stroll along the iconic Concha Promenade. This beautifully curated walkway hugs the curve of the bay, providing unobstructed views of its shimmering blue waters against the backdrop of forested hills. Learn about the rich history of this bay, from its significance as a royal summer retreat to its role in the city's cultural life. Soak in the splendid views of Santa Clara Island and the twin peaks of Mount Igueldo and Mount Urgull that frame the bay.
The elegant lampposts, the timeless railings, and the grandeur of the adjacent buildings all contribute to the charm of this idyllic setting. This tour provides the perfect introduction to San Sebastian's scenic beauty, setting the tone for the rest of the day.
10 Day Private Tour: It was such a pleasure to work with Emily. Everything went off without a hitch! There were some changes either in drivers or guides but this was communicated in advance via whats app. Drivers were always on time and very professional. Our 2 favorite guides were Daniel Guia in Madrid and Luis Salas in Seville. They gave great recommendations for shopping, restaurants or sights to visit when you were on your own. We had so many wonderful experiences on our trip from the private horse show outside of Cordoba with a live Spanish guitarist to the white villages , tapas bars, walking tours of Seville, Madrid and the Alhambra. Emily was in contact all the time if needed . Sorry Emily it took so long to write this, life gets so busy and that 's why you have Guided Spain plan your trip!
Visit to the San Telmo Museum
Enjoy a guided visit to the San Telmo Museum, San Sebastian's oldest museum, located at the foot of Mount Urgull.
Here, you'll delve into the rich tapestry of Basque culture and history from prehistoric times to the contemporary era. Your guide will highlight key exhibits, shedding light on Basque traditions, arts, and language evolution. Encased within a 16th-century convent and adorned with modern architectural additions, the museum symbolizes the region's blend of history and modernity.
Architectural Grandeur: Exploration of the Old Town, Parte Vieja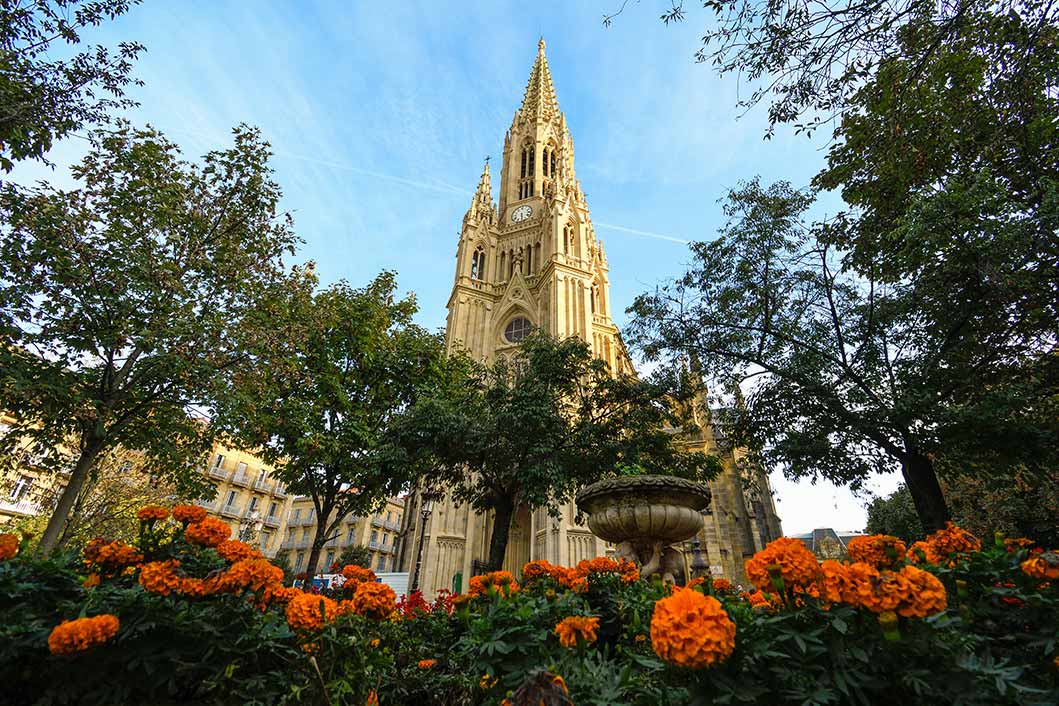 Dive deep into the heart of San Sebastian with an exploration of Parte Vieja, the city's atmospheric Old Town. As we meander through its labyrinthine, narrow streets lined with centuries-old buildings, your guide will unveil the rich history etched into the cobblestones beneath your feet and the facades around you. The Old Town pulses with life and energy, filled with traditional pintxo bars, eclectic shops, and historic landmarks.
Witness the grandeur of the Church of San Vicente, the city's oldest church, and the majestic Basilica of Saint Mary of the Chorus, a shining example of Baroque architecture. Visit Constitution Square, once a bullring, now a vibrant hub of activity, with balconies numbered from its bullfighting days. The streets of the Old Town are also home to the oldest gastronomic societies or "Txokos," where Basque cuisine thrives in its most traditional form.
Your guide will provide a vivid narrative about the transformation of Parte Vieja, from its days as a walled military stronghold to its current status as a gastronomic and cultural epicenter. This guided tour of Old Town will truly bring the essence of San Sebastian to life.
Culinary Magic: Private Cooking Class in a Traditional Gastronomic Society
Prepare to immerse yourself in the world of Basque cuisine with an exclusive cooking class set within a traditional Gastronomic Society, or "Txoko."
These members-only clubs hold a significant place in Basque culture, representing a space where food, friendship, and tradition converge. This rare experience offers an unprecedented opportunity to engage with the Basque culinary scene in an intimate and authentic setting.
Your expert chef will guide you through the preparation of signature Basque dishes using fresh, local ingredients.
Learn the secrets behind preparing 'pintxos,' the Basque version of tapas, and other regional specialties, all while discovering the rich history and significance of these culinary traditions. The highlight of this session is undoubtedly the chance to enjoy your own handmade creations paired with exquisite local wines, fostering a sense of achievement and indulgence.
Fabulous Spain/Portugal trip through Emily! We booked with Emily solely after reading these reviews for a 2 week trip to Portugal and southern Spain. Never met her prior. She and her team exceeded our expectations. Every detail of the trip went smoothly and her planning was perfect for our group. Lots of guided tours intermingled with just the right amount of free time. We challenged Emily and her team with 3 generations of travelers from 18 months to upper 60's and she handled our group perfectly, such as baby seats in cars and cribs in hotel rooms. Our trip included Lisbon, Porto, Sevilla, and Madrid with day trips to Cordoba, Rhonda and and a small "white city." All in, we would highly recommend Guided Spain Tours, Emily and her team for any travel in Spain and Portugal. She also does Morocco but we didn't have time for that.
Walkthrough the French-inspired Ensanche District
Our itinerary now moves towards the stylish Ensanche District. This area, modeled after French urban designs of the 19th century, offers a stark contrast to the medieval charm of the Old Town.
Here, wide boulevards are lined with elegant Belle Époque buildings, and charming plazas host stylish cafés and boutiques. Your guide will share the history of this modern area of San Sebastian and highlight its architectural gems.
Among the Ensanche's highlights is the Plaza de Guipúzcoa, a delightful garden square surrounded by stately buildings. The district's buzzing atmosphere, full of locals and visitors alike, contributes to an enjoyable, leisurely walk. The afternoon spent exploring Ensanche is a wonderful opportunity to experience another aspect of San Sebastian's diverse urban landscape.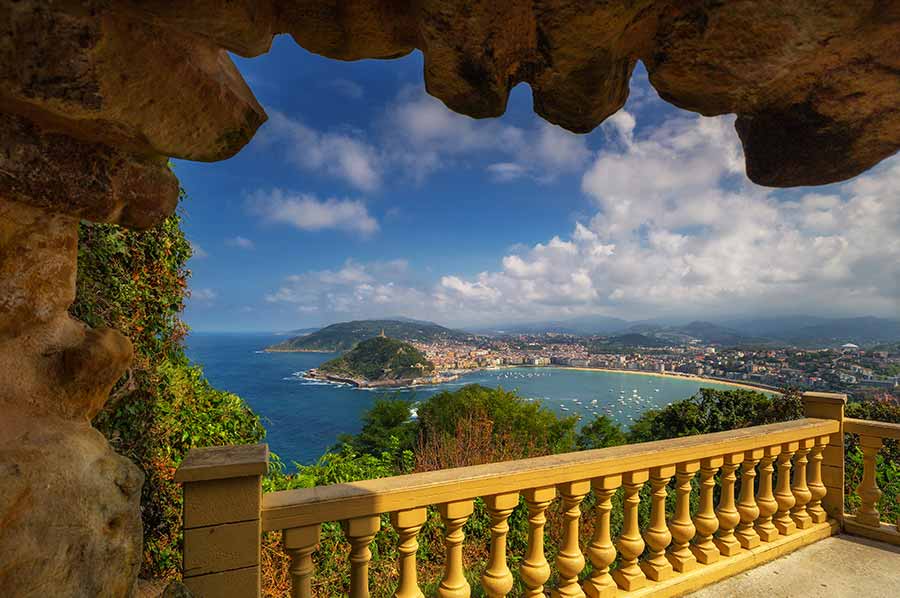 To end the day on a high note, we journey to Mount Igueldo, the perfect vantage point for a panoramic view of San Sebastian. Accessible via a charming old funicular, this hilltop viewpoint provides a breathtaking outlook on the city and its surrounding landscapes. The sight of the sun setting over the Bay of Biscay, casting a warm light over La Concha beach and the cityscape, is a vision you'll remember long after your visit.
As you gaze at the panoramic views, your guide will point out key landmarks, giving context to the city's layout and its relationship with the surrounding natural beauty. The ascent to Mount Igueldo is an enchanting finale to a day filled with rich cultural and culinary experiences in San Sebastian.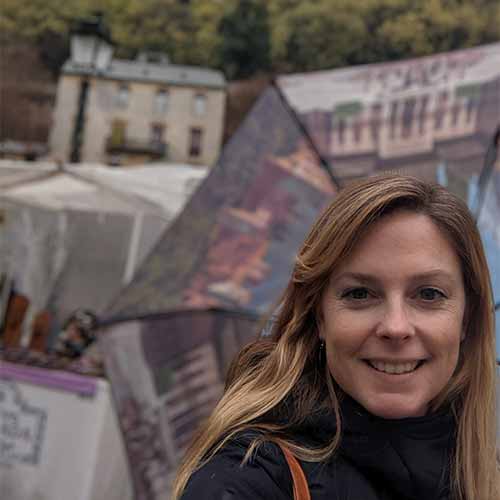 Say Ola to Emily, your personal tour planner at Guided Spain Tours. Get in touch by filling in the form below and requesting your complimentary itinerary!
Get a Tailored San Sebastian Itinerary
As the sun dips below the horizon and our day in San Sebastian draws to a close, we trust you're leaving with a treasure trove of memories, tantalizing flavors still lingering on your palate, and a newfound appreciation for the rich cultural heritage of this Basque city. Our immersive journey has only skimmed the surface of what this wonderful location has to offer.
Remember, we can tailor-make this tour to fit your preferences. If you wish to modify this itinerary, or if you want to include San Sebastian as part of a longer exploration of Spain's diverse regions, please don't hesitate to contact us. Our experienced tour planners are ready to create the perfect bespoke travel experience to suit your interests and desires.
As you bid adieu to San Sebastian, we hope that this taste of Spain has left you craving for more. We look forward to helping you plan your next adventure in this vibrant country. Buen Viaje!
Highly recommend Emily! Emily created a personalized itinerary for us in southern Spain. She was very knowledgeable about the region, attentive, and personable. She returned emails properly, and was a pleasure to work with. Emily was flexible and did not make mind making changes in the itinerary-- Her goal is to please her customers!
Emily is GOOD! Emily arranged a 14 day tour for us in Spain at short notice of a week or so. The whole tour was beautifully organized, amazingly flexible and the rare glitches were attended to and addressed, literally instantly. For sure we will be back for further tours with her. Thanks, Emily.
Best Tours from Emily! Words can't express how grateful it was to be able to call on Emily for help with some excursions in Spain. Emily, thanks soo much. You're the BEST!!!
Spain and Portugal trip: Emily did an amazing job Of setting up our trip through Spain and Portugal. All of our tours were outstanding and personalized. We had a wonderful time!
Private Tour: Emily is a pleasure to work with. She arranged hotels, activities, tour guides and transportation in Barcelona, Madrid, Segovia, Toledo, Cordoba, Avila, Seville, Malaga, Gibraltar. She was extremely responsive when we had questions and made sure that everything flowed smoothly.
Other Day Trips in Southern Spain