Guided Antequera Day Trip
Our Day Tour of Antequera
With our guided day tour to Antequera, often called the 'crossroads of Andalusia,' enjoy a fascinating journey into the heart of Southern Spain.
Antequera offers an unforgettable trip back in time, from ancient Dolmen grave sites to majestic Roman ruins and the imposing Moorish fortress!
What Is Included in Our Antequera Day Tour?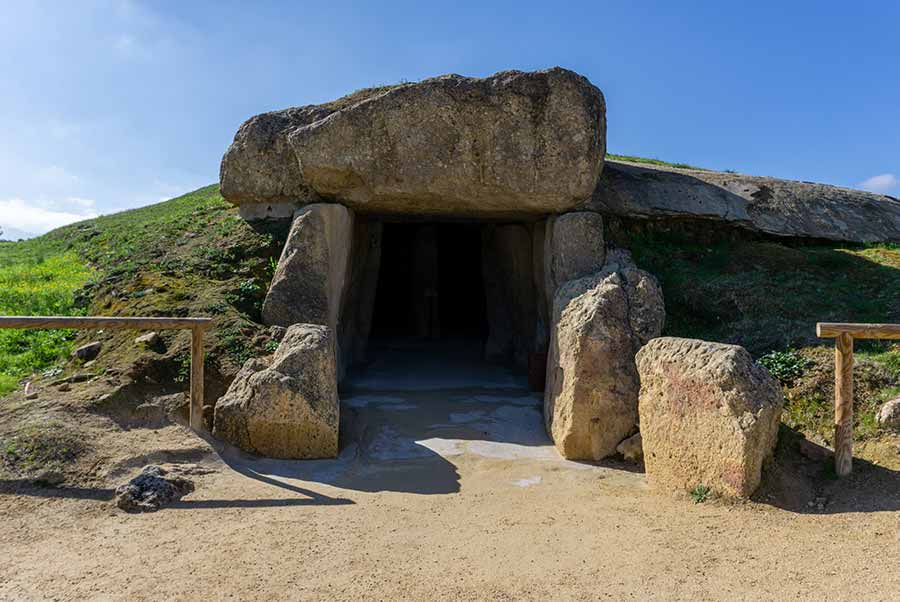 Private Transfer to Antequera
Your journey begins with a private transfer from your accommodation to the historical town of Antequera.
10 Day Private Tour: It was such a pleasure to work with Emily. Everything went off without a hitch! There were some changes either in drivers or guides but this was communicated in advance via whats app. Drivers were always on time and very professional. Our 2 favorite guides were Daniel Guia in Madrid and Luis Salas in Seville. They gave great recommendations for shopping, restaurants or sights to visit when you were on your own. We had so many wonderful experiences on our trip from the private horse show outside of Cordoba with a live Spanish guitarist to the white villages , tapas bars, walking tours of Seville, Madrid and the Alhambra. Emily was in contact all the time if needed . Sorry Emily it took so long to write this, life gets so busy and that 's why you have Guided Spain plan your trip!
Dolmens & Roman Ruins Tour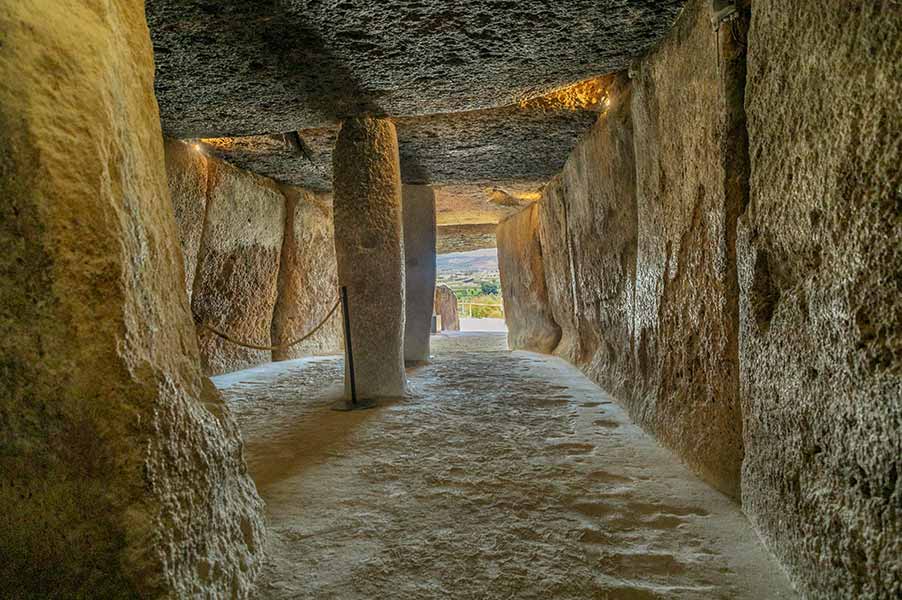 As you disembark in Antequera, you are greeted by our knowledgeable guide, passionate about unraveling the region's layered history.
As you traverse the town's cobblestone streets, a sense of awe and curiosity takes hold, with every nook and corner revealing an intriguing facet of Antequera's past.
Our first point of interest is the enigmatic Dolmen grave sites, standing as silent testaments to the prehistoric cultures that once thrived here. Like the iconic Stonehenge, these megalithic tombs have an air of profound mystery, providing an extraordinary glimpse into the region's ancient history.
We then move forward to the era of the Roman Empire, visiting the remarkably well-preserved Roman ruins. These historical remnants, bearing the hallmark of Roman architectural grandeur, echo the stories of a once-thriving civilization.
Journey to the Summit: Alcazaba of Antequera
We next ascend to the majestic Moorish fortress, Alcazaba. This imposing fortification, perched high above the town, vividly depicts Antequera's strategic significance throughout the ages.
As you wander through the Alcazaba's ancient ramparts and towers, the legacy of the Moorish period unfolds, narrating tales of conquests and conflicts. Furthermore, the fortress's elevated vantage point offers stunning panoramic views of Antequera and the surrounding countryside.
This vista, unfolding as a picturesque mosaic of white-washed houses, verdant fields, and rugged mountains, leaves an indelible impression, encapsulating Southern Spain's unique charm and beauty.
Your Antequera journey continues toward a unique wildlife experience. Just outside the town is a preserve dedicated to conserving the Iberian Wolf.
Here, you'll witness these majestic creatures in their natural habitat, an experience that provides a glimpse into the wild side of Andalusia's rich biodiversity.
Fabulous Spain/Portugal trip through Emily! We booked with Emily solely after reading these reviews for a 2 week trip to Portugal and southern Spain. Never met her prior. She and her team exceeded our expectations. Every detail of the trip went smoothly and her planning was perfect for our group. Lots of guided tours intermingled with just the right amount of free time. We challenged Emily and her team with 3 generations of travelers from 18 months to upper 60's and she handled our group perfectly, such as baby seats in cars and cribs in hotel rooms. Our trip included Lisbon, Porto, Sevilla, and Madrid with day trips to Cordoba, Rhonda and and a small "white city." All in, we would highly recommend Guided Spain Tours, Emily and her team for any travel in Spain and Portugal. She also does Morocco but we didn't have time for that.
Private Transfer Back to Your Accommodation
As the day draws closer, our driver will pick you up for a comfortable transfer back to your accommodation.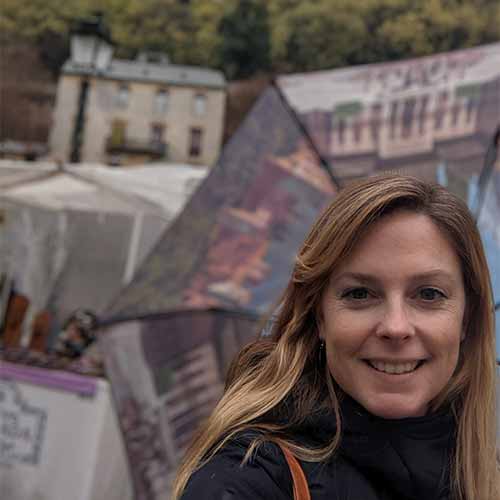 Say Ola to Emily, your personal tour planner at Guided Spain Tours. Get in touch by filling in the form below and requesting your complimentary itinerary!
Contact Us For A Bespoke Antequera Day Trip
Our Antequera day trip offers a window into a lesser-known but incredibly enriching part of Andalusia.
This experience is just a taste of what this region can offer. Should you wish to delve deeper into Andalusia's cultural and natural richness, our expert team is ready to craft a bespoke itinerary for you. Contact us today, and let's begin planning your unique Andalusian adventure.
Highly recommend Emily! Emily created a personalized itinerary for us in southern Spain. She was very knowledgeable about the region, attentive, and personable. She returned emails properly, and was a pleasure to work with. Emily was flexible and did not make mind making changes in the itinerary-- Her goal is to please her customers!
Emily is GOOD! Emily arranged a 14 day tour for us in Spain at short notice of a week or so. The whole tour was beautifully organized, amazingly flexible and the rare glitches were attended to and addressed, literally instantly. For sure we will be back for further tours with her. Thanks, Emily.
Best Tours from Emily! Words can't express how grateful it was to be able to call on Emily for help with some excursions in Spain. Emily, thanks soo much. You're the BEST!!!
Spain and Portugal trip: Emily did an amazing job Of setting up our trip through Spain and Portugal. All of our tours were outstanding and personalized. We had a wonderful time!
Private Tour: Emily is a pleasure to work with. She arranged hotels, activities, tour guides and transportation in Barcelona, Madrid, Segovia, Toledo, Cordoba, Avila, Seville, Malaga, Gibraltar. She was extremely responsive when we had questions and made sure that everything flowed smoothly.
Other Day Trips in Southern Spain