10 Day Spain & Portugal Itinerary
Your 10 Day Tour of Spain & Portugal
Our ten-day driver-guided tour itinerary of Spain and Portugal has been designed to enable you to cross both countries in style and luxury with your private guide and chauffeur. 
Read on for the ultimate ten-day road trip of Spain and Portugal with your private driver.
Day 1: Arrival In Lisbon & Tour the Belem District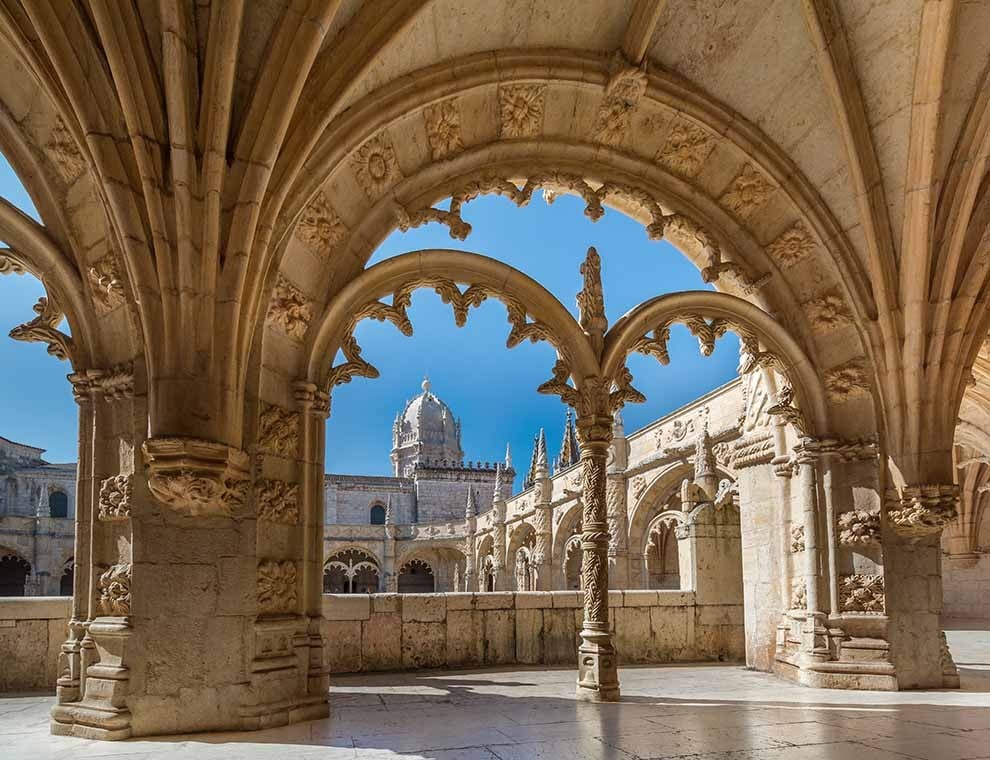 Lisbon, the Capital city of Portugal stands proudly against the backdrop of the Atlantic Ocean. At once ancient, yet also emerging from a period of being overlooked and taking its place as one of the cultural and historic cornerstones of Europe, Lisbon is a fresh, exciting, and suitably invigorating city to begin our ten-day Spain and Portugal itinerary in.
Your walking tour of Lisbon will concentrate on the monument and history-packed Belem district.
On your guided tour you will visit:
Jeronimos Monastery
Belém Tower (Torre de Belém)
Monument to the Discoveries (Padrão dos Descobrimentos)
CCB (Belém Cultural Center) – featuring works from Picasso, Dalí, Duchamp, Magritte, and Andy Warhol, among others.
Coach Museum
Presidential Palace
Day 2: Day trip Lisbon - Sintra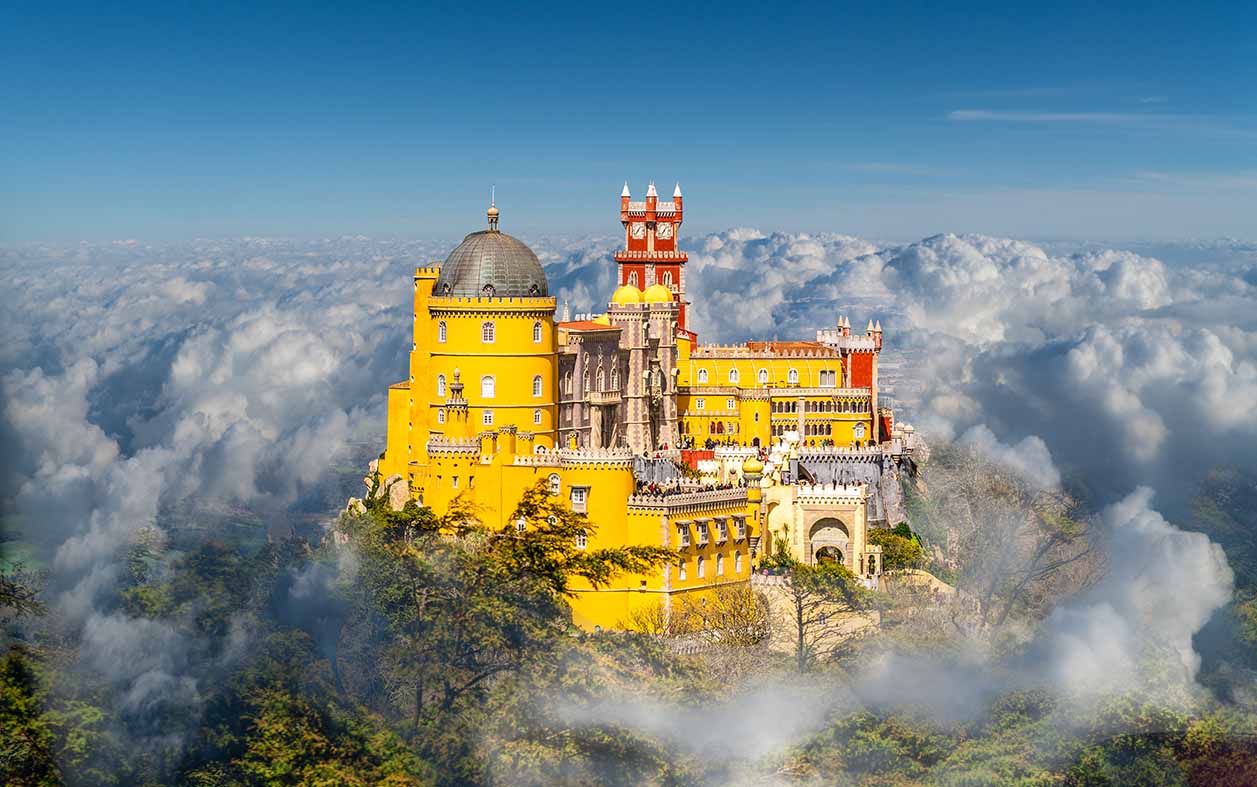 Just a 30-minute drive with your private guide and chauffeur out of Lisbon will have you arriving in the stunning village of Sintra. Truly looking like it has emerged from the pages of a fairy tale, Sintra will leave your jaw agape with its picturesque castles, its natural forests, and its golden sand beaches.
As with a lot of fairy tales, Sintra is intertwined with Royalty, and your first stop will be a private tour of the Palácio Nacional de Sintra, once the summer residence of the Portuguese monarchy. 
Sticking with the fairy tale theme we will next be going back in time as we visit the 8th-century Moorish Castle, the Castelo dos Mouros, which towers eminently above the medieval old town. 
We have saved the best for last though, and you can't really mention fairy tales without invoking Walt Disney. Now, where do you think the inspiration for the castle logo that adorns the start of every Disney presentation may have come from? Well, it's certainly not difficult to see why many claim it was strongly influenced by the Palácio da Pena. With skip-the-line access, you can enter the castle to explore the lavish interior and opulent décor. 
Your driver-guide will return you to Lisbon for the evening.
Muchas Gracias! Thank you for all of your incredible help! This was our second time using your services and we could not have been happier. The Sixtyfour Apartments in Barcelona were a particularly perfect fit for our family...fabulous recommendation.
Day 3: Lisbon to Coimbra to Porto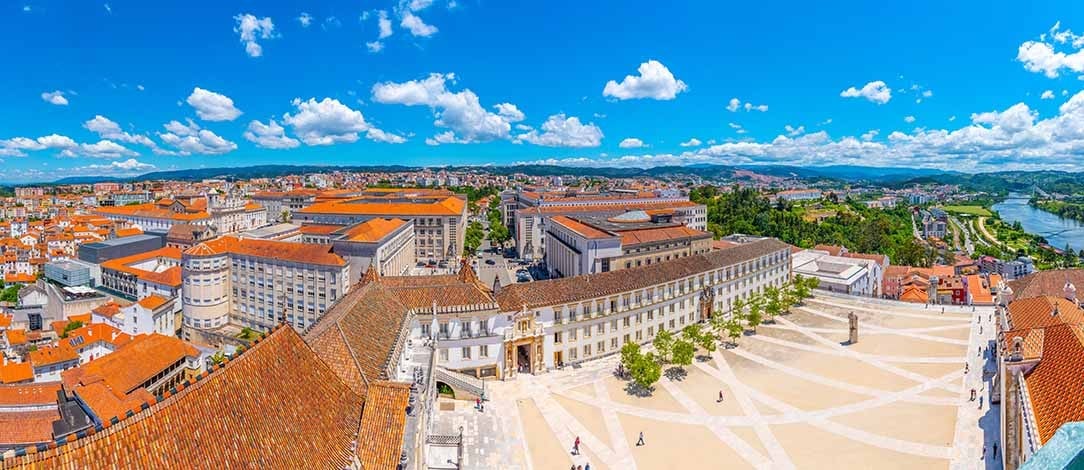 Your private driver-guide will collect you in the morning to make your way to Porto – the country's second-largest city. This is a long drive, so we will stop for lunch in the fascinating town of Coimbra, the medieval capital. 
In Coimbra, you can:
Visit the Old Cathedral and Almedina Arch
Explore The Centuries-Old University of Coimbra
View the Joanina Library
Enjoy a classic Coimbra lunch of Lamb Stew


We will arrive in Porto in the early evening and your guide will take you to your luxury accommodation before dropping you off for a well-earned 5-star dining experience in the city center to round off the day.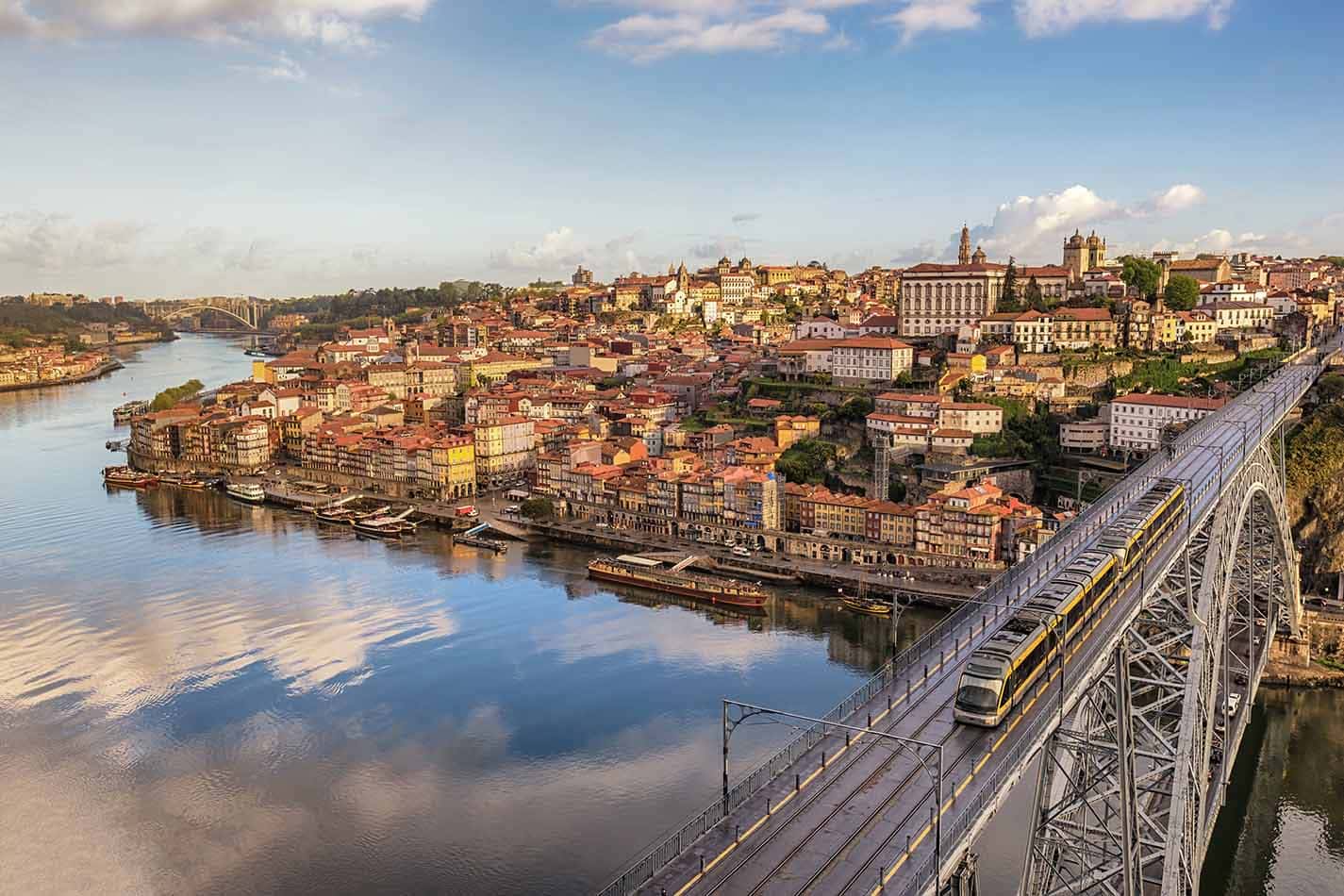 The second-largest city in the country, Porto enjoys a very distinct atmosphere even amongst other Portuguese cities. Whilst other centers tend towards the Baroque, Porto features an eclectic mix architecturally, ranging from Moorish and medieval detail to the ultra-modern flourishes that combine harmoniously to give the city such a distinctive look and feel. 
Today your guide will reveal the secrets of Porto's historic old town to you – granted UNESCO World Heritage status in 1996.
Truly exploring Porto in one day is a tough task, but all things permitting, your private guide will endeavor to take you to visit:
Cais da Ribeira
Livraria Lello
Carmo and Carmelitas Churches
The Azulejos
Dom Luis Bridge
Palácio da Bolsa
Praça da Liberdade
Casa da Musica
Foz do Duro
Porto Cathedral
Clerigos Tower
Sao Bento Train Station
Church of Sao Francisco


If that hasn't tired you out then the evening will be spent enjoying a glass or two of the region's famous Port wine either in a local establishment, or should you wish, on a private tasting session with a local artisan winemaker.
First Class travel in Spain Antonio and his team have been amazingly helpful and professional every time we have used his services.. They have organized at least five excursions throughout Spain for us and have provided excellent service. Everything from the transfers, the drivers, the accommodations to the guides have always been first rate. I strongly recommend their services.
Day 5: Guimaraes & Braga Private Tours
Just a 50-minute drive outside of Porto, your driver-guide will take you to Braga, known to the Portuguese as "Cidade dos Arcebispos" or in English, the "Archbishop's Town". This is due to the sheer number and plentitude of churches and religious sanctuaries here rather than a particularly fervent belief among the locals!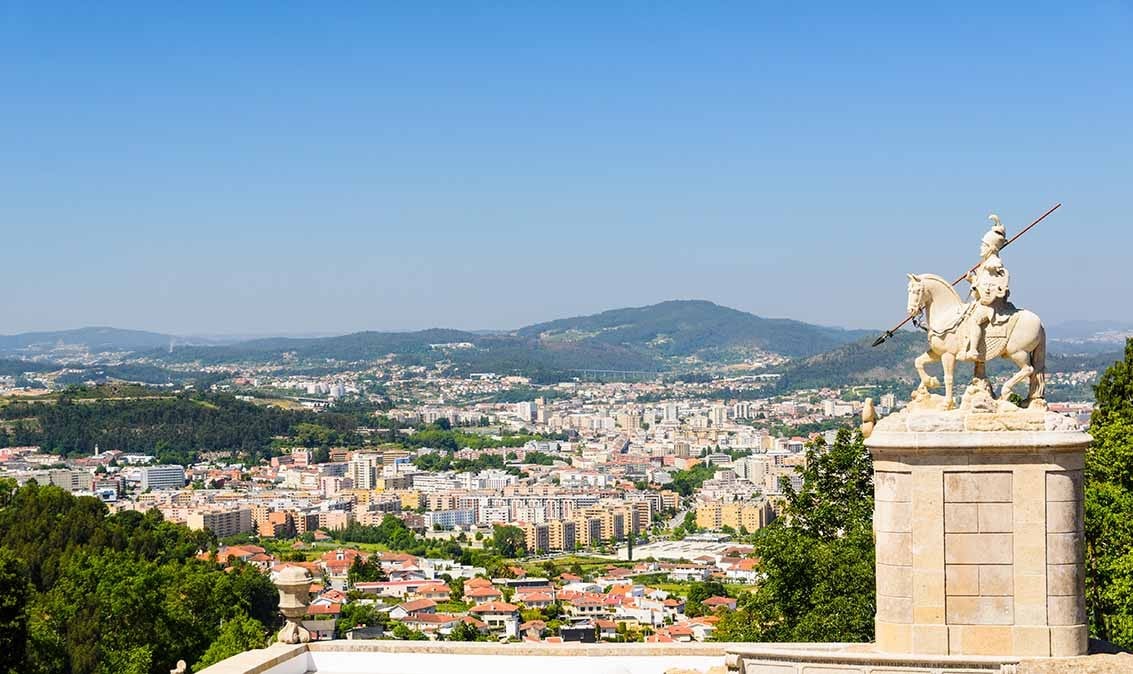 Your guide will explore the historic center with you and take you on a private tour of Braga Cathedral which dates back over a thousand years – making it the oldest in Portugal. While the other symbol of Braga is the sanctuary of Bom Jesus do Monte, with beautiful grounds around it. Bom Jesus also affords you the opportunity to travel in the oldest funicular in the world! (a sort of water-powered proto-cable car).
With such history and tales to reveal, your guide will be careful not to spend the whole day here as we have to make it to our next stop in the afternoon!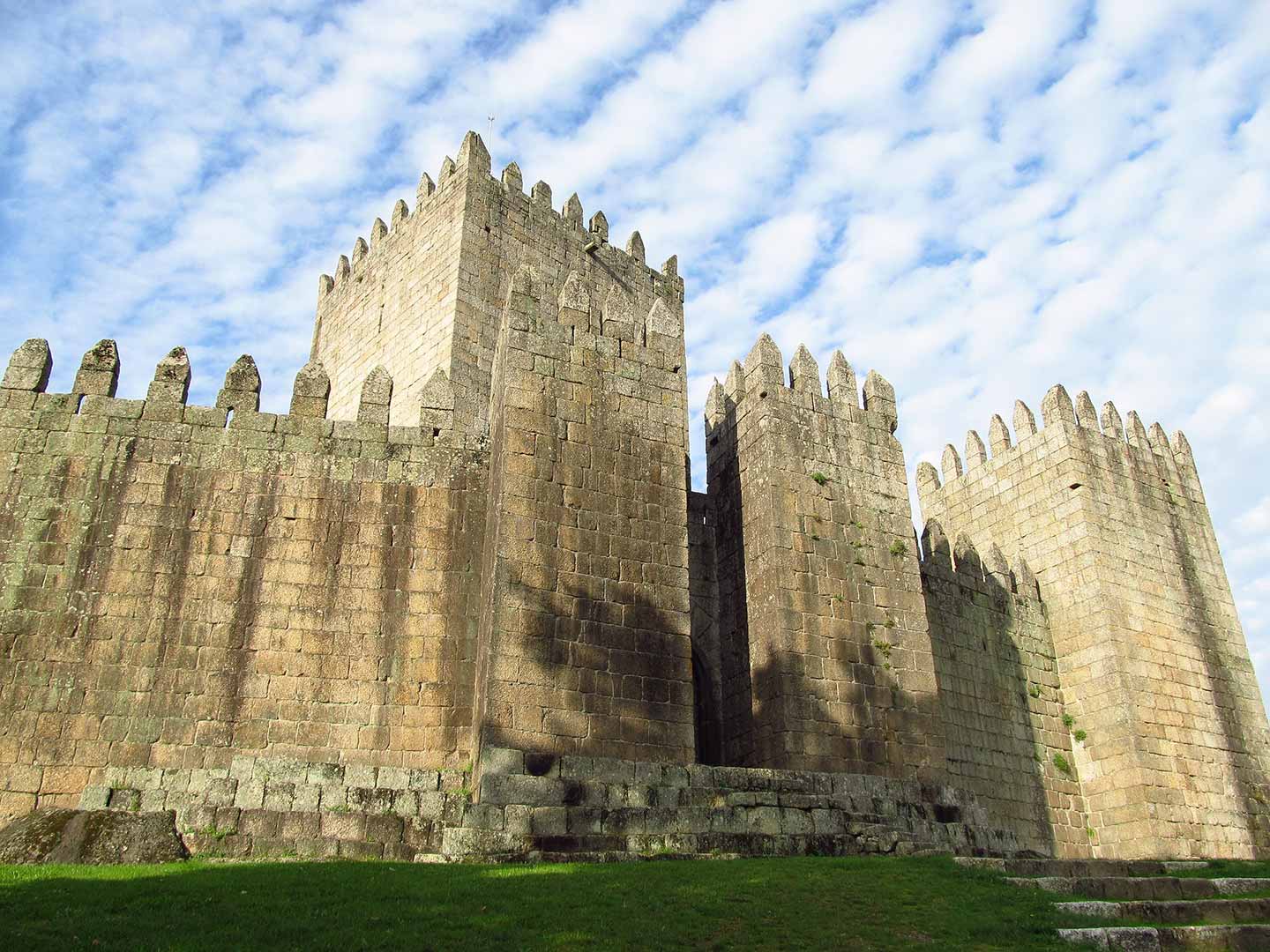 The medieval town of Guimaraes, known as the "cradle of Portugal" as it was the birthplace of the eventual first king of Portugal D. Afonso Henriques.
Some of the most essential places to see in Guimaraes are the Guimaraes Castle, the Palace of the Dukes of Braganza, the Churches of Our Lady of Oliveira, and Consolation, the Plaza de Oliveira and going up to the Sanctuary of Penha by cable car with magnificent views of the city.
Your driver will be happy to suggest dining options for the evening before leaving you at your accommodation in Guimaraes for the evening.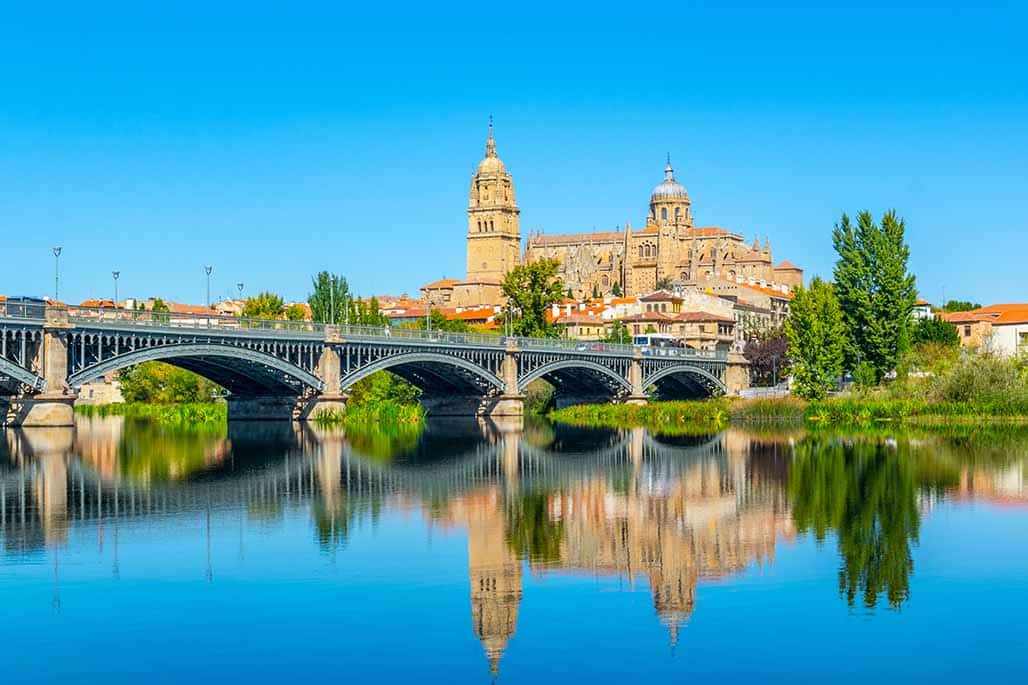 Today we cross the border into Spain! However, the drive from Guimaraes to Salamanca can take around 3 hours and 45 minutes, so we'll stop at the halfway point in Braganca for a Spanish lunch and a final adeus to Portugal!
Salamanca is an extraordinary city, and truly a sight to behold. The buildings are made of sandstone quarried from neighboring Villamayor, and as the sun rises and sets it activates a mineral within them that causes the building to appear to glow! This phenomenon has led to Salamanca being christened "La Dorada" or "The glowing city".
Located on the banks of the Tormes river, it boasts a reputation as being one of the most spectacular Renaissance cities in Europe. 
Before nightfall your guide will take you to visit:
Salamanca University
The Plaza Mayor
Casa de las Conchas (curiously decorated in seashells)
Museo Art Nouveau y Déco
Both the old and new Cathedral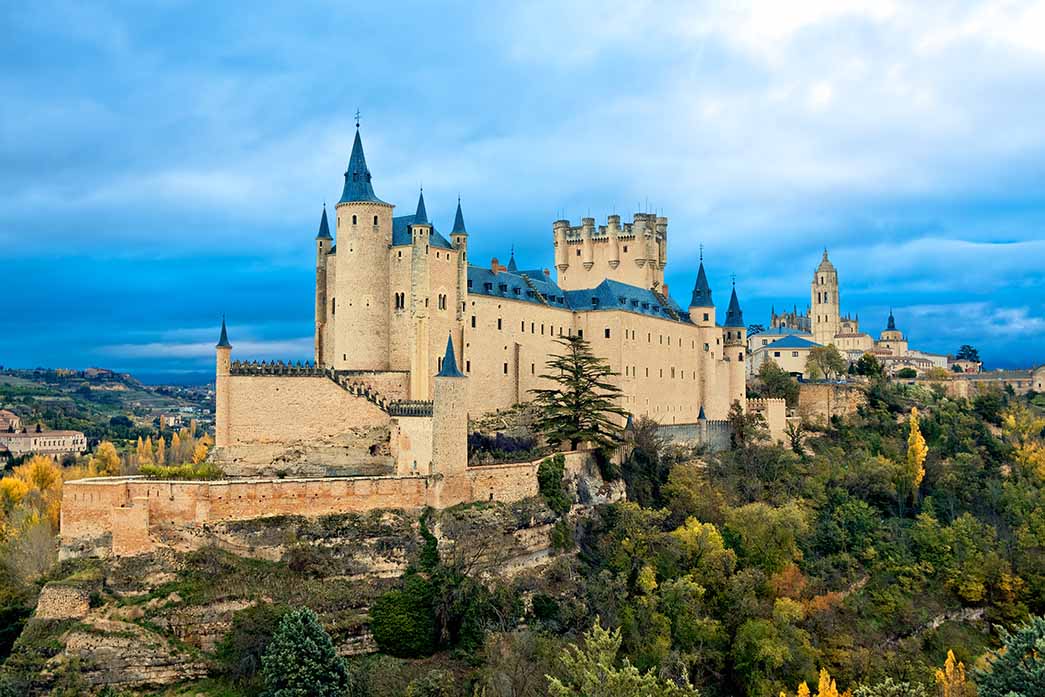 On our way to Madrid, your driver-guide will take you on a journey into the timeless Castille Leon in Segovia. 
Highlights for Segovia include the famous Roman Aqueduct and towering romantic medieval castle,  medieval walls, and tiny charming old town plazas and temples. Your guide will give you a great introduction to the Segovia traditions, "skip-the-line access", UNESCO monuments, original design, delicious delicacies, and the best breathtaking Segovia views.
Your driver will then deliver you to your central Madrid accommodation for your evening meal and curated entertainment.
Day 8: Day Trip to Toledo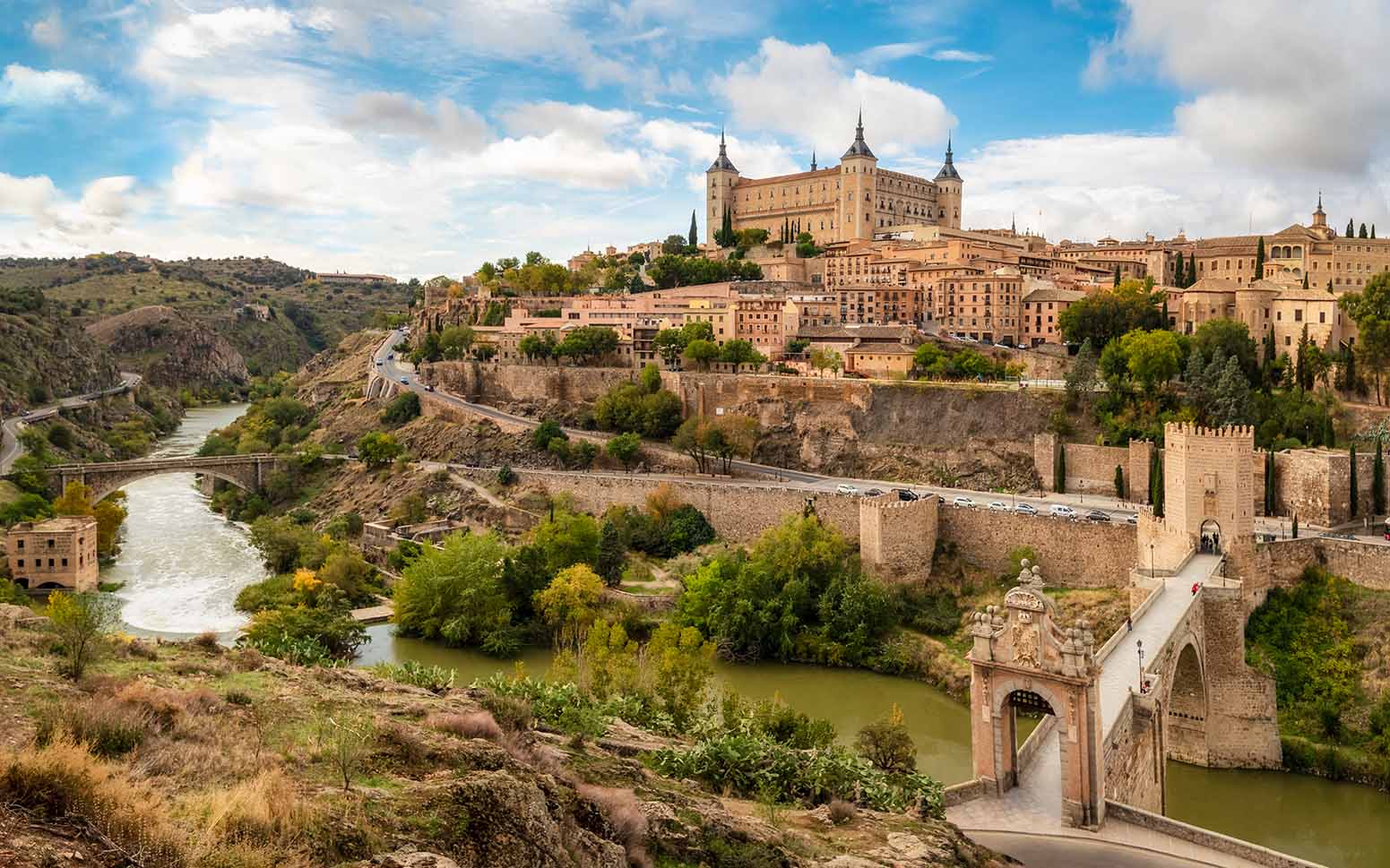 As we know, Spain enjoyed influence from The Moors, the Christians, and of course Jewish settlers. Today your driver-guide will take you to the nearby town of Toledo to discover the Sephardic History here in this rare opportunity with our local guide who knows the Toledo Jewish history. 
Trace the long lineage of Sephardic Toledo traditions, customs, influential people, and religion in this magical city regarded as one of the most important in preserving the jewels of the Sephardic memory and legacy.
Our Toledo chauffeured private day trip from Madrid includes a stroll along the historic streets of old Toledo, discovering legends of saints and sinners, bloody battles, deceit, and debauchery. Maybe see haunted underground places or traditional visits to the UNESCO sites. Explore the Cathedral, Synagogue of Santa Maria la Blanca, and the San Juan de Los Reyes Church which was the prize construction following the defeat of the Moors. Visits to local artisans like sword makers, recommendations on restaurants, or a taste of the famous Toledo treat, Marzipan.
A great Trip to Spain and Portugal! Our trip was everything we hoped and planned for. Antonio did a great job listening and understanding what we looking for from our trip. He then executed the details perfectly. All the arrangements he made, from the hotels, the guides and transportation made our trip relaxing and enjoyable...
Day 9 & 10: Private Tours of Madrid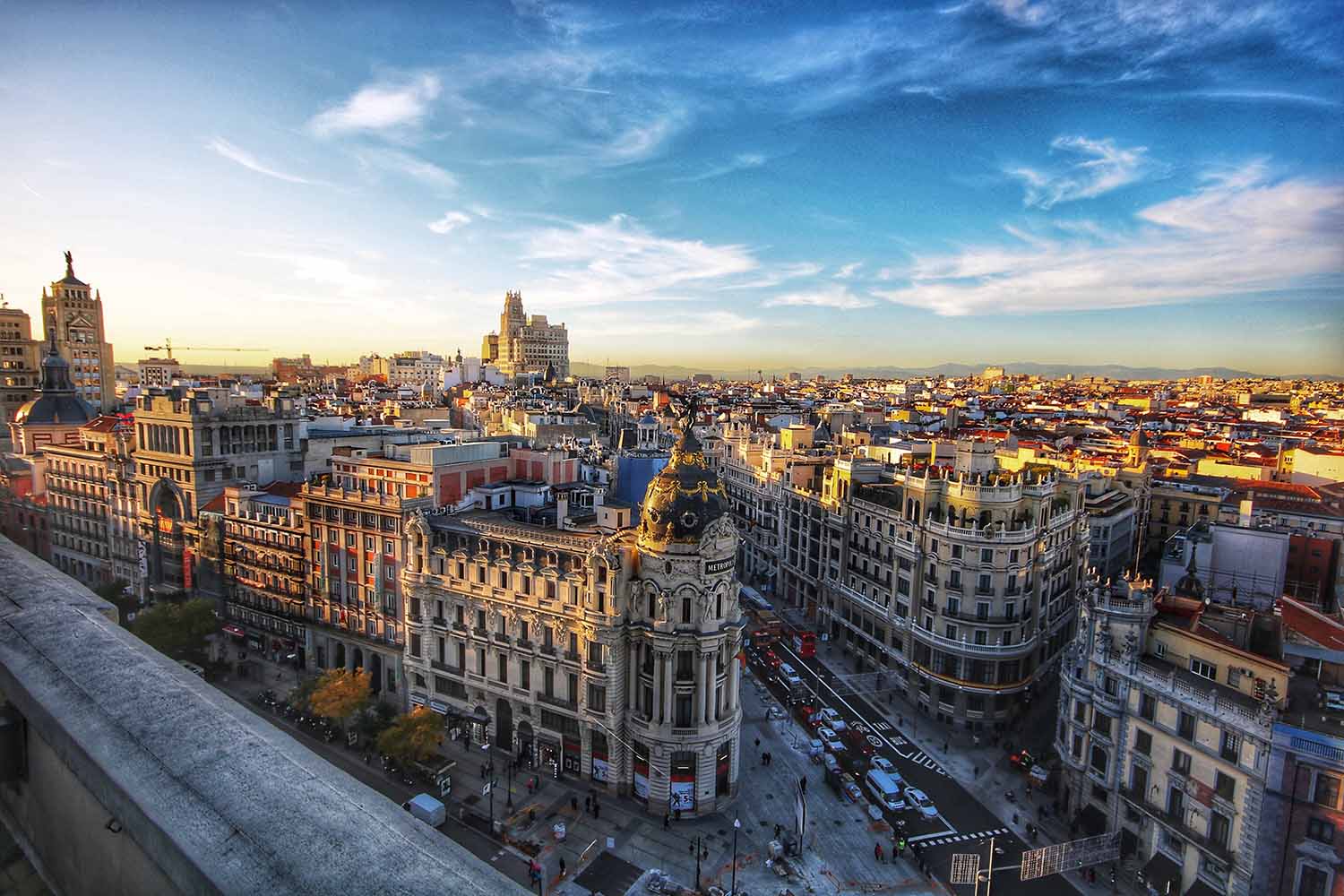 Explore Madrid's medieval and Imperial history in combination with modern life, from the famous Neptune Fountain to the stunning Royal Palace exterior in the heart of the old town on the stately Plaza del Oriente where Spanish kings since the middle ages are honored.
Skip-the-line access and guided visits to Madrid's greatest attractions are included, the evocative  & romantic Plaza Mayor, as well as the nearby San Miguel Market and many hidden sites in between. Let your expert guide introduce you to the splendors of one of the most magnificent capitals in Europe.
Skip the Line Tour of The Royal Palace
Plaza del Oriente
San Miguel Food Market
Prado museum Private Tour 
Evening Tour
Flamenco Show
Contact Us For Your Custom Itinerary of Spain & Portugal
Unfortunately, that is all we could cram into this version of a ten-day itinerary for Spain and Portugal. However, if you would like to change any aspect of the above, or contact our team to request a completely complimentary custom itinerary, then we would be delighted to speak to you!
Just complete our online inquiry form and our experts will be in touch.
View More Example Tour Itineraries