11 Days Hiking Through Spain Adventure
Your 11 Hiking Trip in Spain
Welcome to our exciting 11-Day Hiking Through Spain Adventure, designed with the outdoor enthusiast in mind.
This exhilarating journey will take you off the beaten path and into the rugged heart of Spain's most scenic landscapes. From the towering peaks of the Pyrenees to the serene beauty of the Camino de Santiago, every step of your journey will be a testament to the natural splendors of this vibrant country.
Lace up your hiking boots and get ready for a memorable exploration of Spain's great outdoors, where every trail promises a new discovery.
"Walker, there is no road; you make the road when you walk."
-Antonio Machado
Day 1: Arrival in Spain: Málaga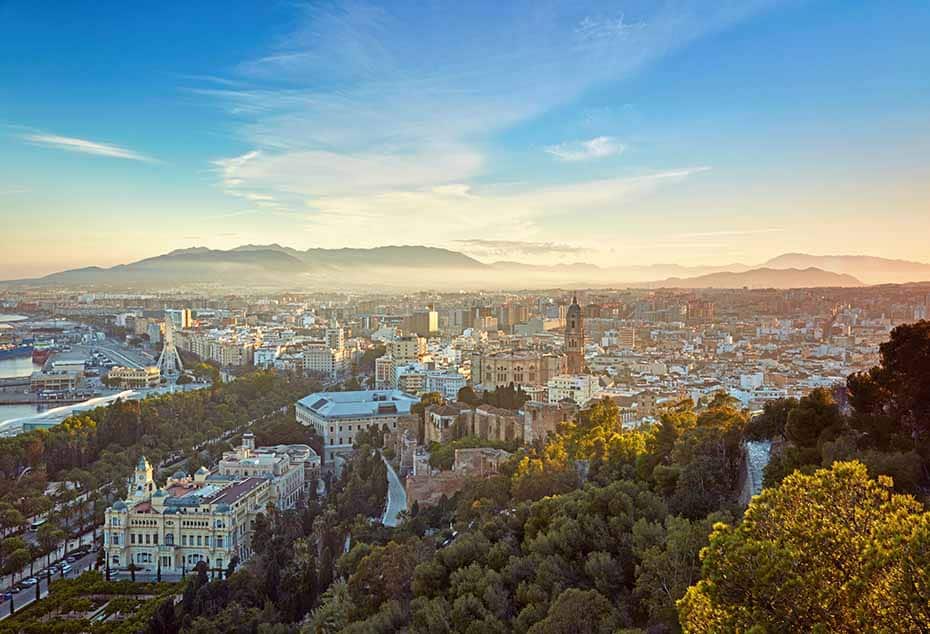 Begin your extraordinary Spanish adventure upon your arrival at Málaga's Pablo Picasso International Airport. Your dedicated driver will greet you as you exit customs, ready to whisk you away to your charming hotel nestled within the vibrant Old Town of Málaga.
Once you've settled in, prepare to dive headfirst into the city's bustling culinary scene. Your knowledgeable local guide will escort you along Larios Street, a bustling thoroughfare renowned for its pre-dinner tapas culture. Immerse yourself in the sights, sounds, and aromas of the open-air market brimming with fresh local produce, cheeses, bread, and an enticing array of Spanish wines. Marvel at the distinctive ways the Spanish display their fish and meats, and listen as your guide provides insights into the key ingredients that make up beloved Spanish dishes like paella and migas.
Your culinary journey continues to the city's oldest tavern, a bastion of authentic Spanish cuisine. Here, savor the fresh seafood, a true highlight of Málaga's gastronomy. Next, navigate the winding streets of the Old Town, a vibrant fusion of past and present. Indulge in an array of fusion tapas, classic 'raciones,' and other local gourmet delights as you continue your food tour.
As you relish Málaga's culinary delights, you'll also pass by a series of the city's historic landmarks. Look out for the ancient Roman Theater, the imposing Alcazaba Fortress, Picasso's Birthplace, and the magnificent Cathedral. After a fulfilling day, rest well in anticipation of the hiking adventure that awaits you tomorrow!
Day 2: Caminito del Rey (7.7 KM)

Rise and shine as your driver navigates you through the picturesque Guadalhorce Valley to El Chorro and its impressive hydroelectric dam. Your hiking adventure starts on the former service road for the dam works. Constructed in the early 20th century and graced with the name of King Alfonso XIII, this trail was recently refurbished, welcoming hikers to once again discover its splendors.
Ascend on narrow trails towering above the river, entering the captivating Desfiladero de Gaitanes. Embrace the stunning views and encounter the local wildlife as you traverse this captivating path. At the end of the day, rest and relax in a charming countryside inn nestled in the tranquil surroundings of El Chorro.
Amazing experience! My husband Douglas and I just came back from a 10 days customized guided tour to Morocco organized by Emily from Guided Spain. It was an amazing trip. Our driver Youssef met us at the Casablanca Airport and he quickly became our guide, security guard and guardian angel! When I got sick he got me medicine and he always found the best toilets when we were on the road. Also, ice cream! We feel that we got the authentic Morocco experience with the riads (hotels) that Emily chose for us and the guides in the different cities we visited. The Merzouga Luxury Desert Camp was totally amazing as well as the visit with the Nomads,and the medinas. This is our second trip with Emily and as the first one, it was excellent. Our next one will be Portugal!
Day 3: Antequera's Mysteries and El Torcal (8 KM)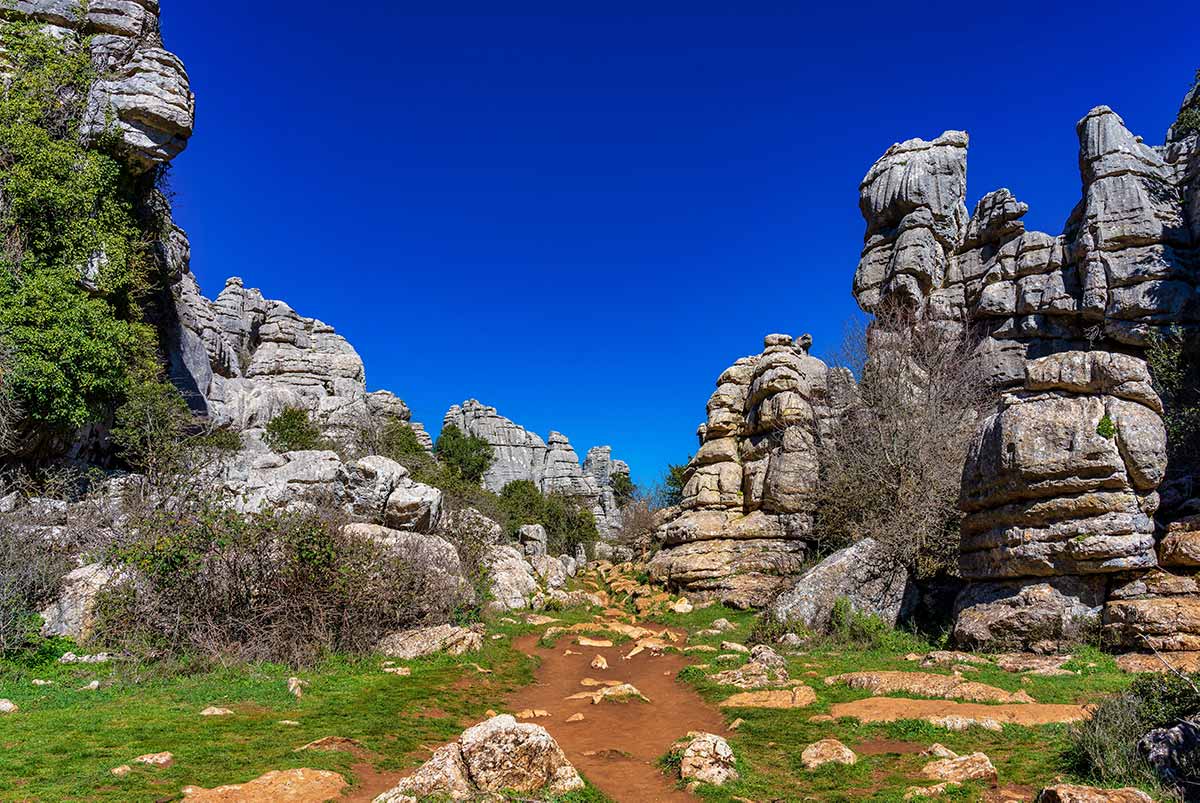 After breakfast, your driver will transport you through the breathtaking mountainous landscape to Antequera, the heart of Andalucía. The extensive natural park – El Torcal- is just beyond this idyllic white village. With your guide leading the way, traverse through the peculiar rock formations, relics of the Mediterranean Sea from epochs past. Discover fossils imprinted in the stone and prehistoric dwelling places hidden in this geological marvel.
In the afternoon, embark on a journey through time as you stroll along Antequera's cobblestone streets. Explore the ancient Dolmen burial sites reminiscent of Stonehenge; wander through Roman ruins, the Moorish fortress, Renaissance convents, and neoclassical churches. These historical remnants weave a rich tapestry of the town's diverse heritage. Conclude your day in the luxurious Parador de Antequera, where you can unwind and prepare for the following day's adventures.
Day 4: Alpujarras (9.7 KM)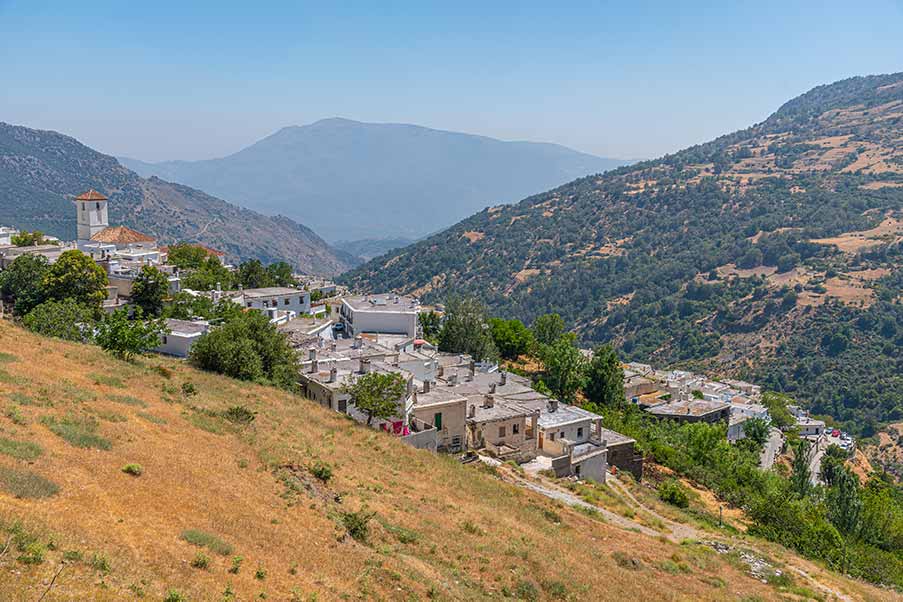 Your day begins as your driver escorts you across the expansive plains adorned with olive groves to a cluster of quaint white hamlets located just outside of Granada. Historically, this region was home to the Moors until their eventual expulsion in the mid-1500s.
Today's hiking journey commences from the picturesque village of Capileira, unfolding along the remarkable Poqueira gorge. Follow your guide as you traverse under the imposing shadow of Spain's tallest peak, Mulhacén. Embrace the natural beauty of this path as it carves its way through the spectacular landscape of the Alpujarras region.
After your hike, immerse yourself in local culinary delights with a hearty mountain lunch in Pampaneira. This rustic village will be your home for the night, allowing you to soak in the unique charm of this remote part of Spain. Indulge in the serene ambiance as you unwind and prepare for the exciting adventures the following day holds.
Best Tours from Emily! Words can't express how grateful it was to be able to call on Emily for help with some excursions in Spain. Emily, thanks soo much. You're the BEST!!!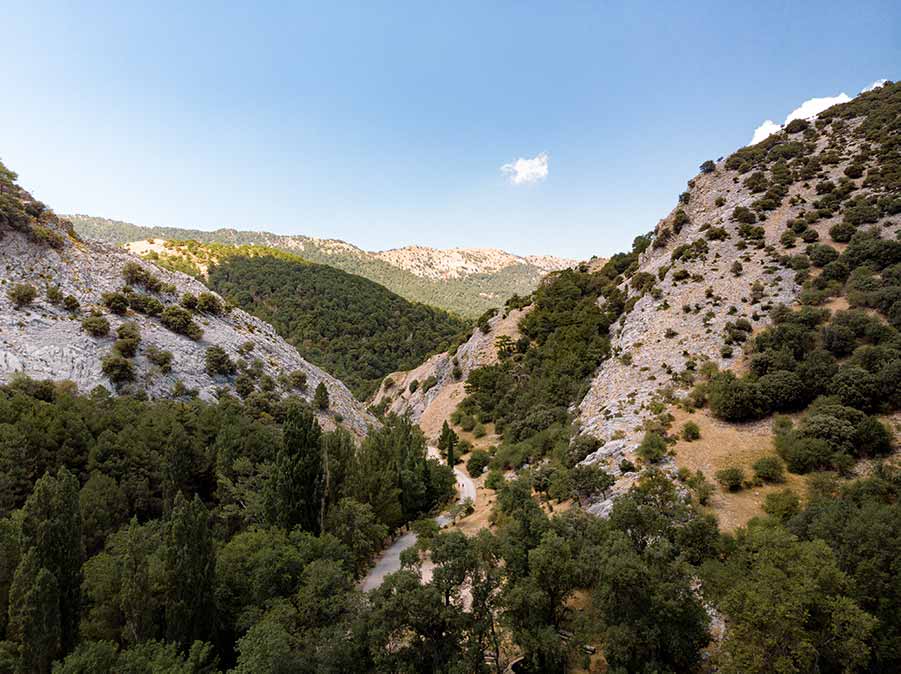 Your driver will greet you in the hotel lobby to begin your journey to one of Spain's most extensive natural parks, distinguished as a Biosphere Reserve and Wildlife Preserve. Before embarking on your trek, drop off your luggage at your local accommodations.
Today's exploration involves a gentle walk along the meandering course of the Borosa River, guided by an expert on the area's flora and fauna. As you meander through this stunning landscape, keep your eyes peeled for the region's unique wildlife. If you're lucky, you may catch a glimpse of the river crab, playful otters, and the uniquely named "Bonebreaker" vulture.
Complete your morning's adventure with a lunch sourced from local mountain produce at a traditional restaurant. Revel in the atmosphere of rural Spain in the quaint village of Cazorla, where you will stay for the night.
Day 6: Free Day in Cazorla
Take advantage of this free day to relax, explore, and appreciate the charming village of Cazorla at your own pace. Whether it's enjoying the local cuisine, exploring the ancient architecture, or simply wandering through the natural beauty that surrounds this delightful village, the day is yours to spend as you wish. Cazorla's laid-back atmosphere and welcoming locals make it a true haven for those seeking a peaceful and immersive Spanish experience.
Day 7: Hiking Through The Sierra Morena (12 KM)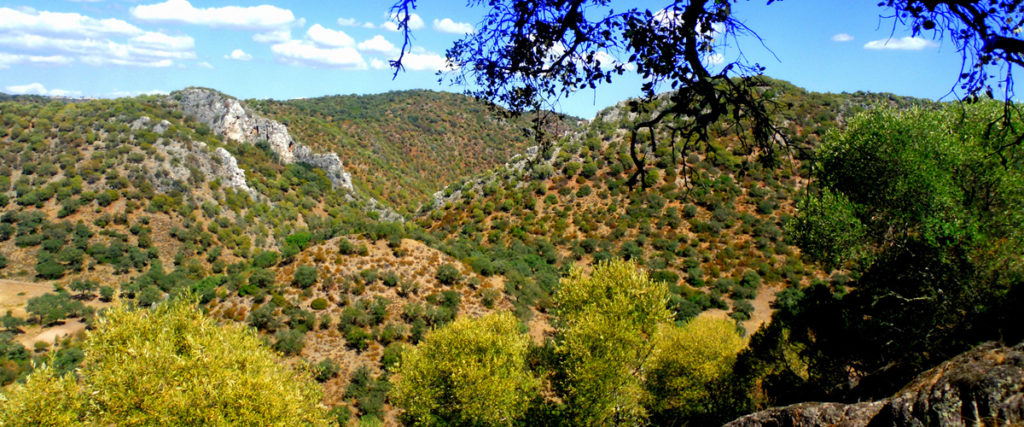 After breakfast, meet your driver for a journey towards the captivating city of Córdoba. Awaiting your arrival will be your experienced guide, who will lead you on an adventure along the Herald's Way, a historically significant route that once served as a primary access point to Córdoba.
You'll follow the path of the Guadanuño River, crossing over the Guadiato River as you ascend upstream. Along this path, you'll encounter Moorish and Roman bridges that have stood the test of time, now recognized as World Heritage sites, each holding tales of the past. Immerse yourself in the natural beauty and historical significance of this trail, creating unforgettable memories.
At the end of your journey, rest and recuperate in your hotel in Córdoba, a city known for its stunning blend of cultures and its vibrant nightlife.
Day 8: Free Exploration Day in Sevilla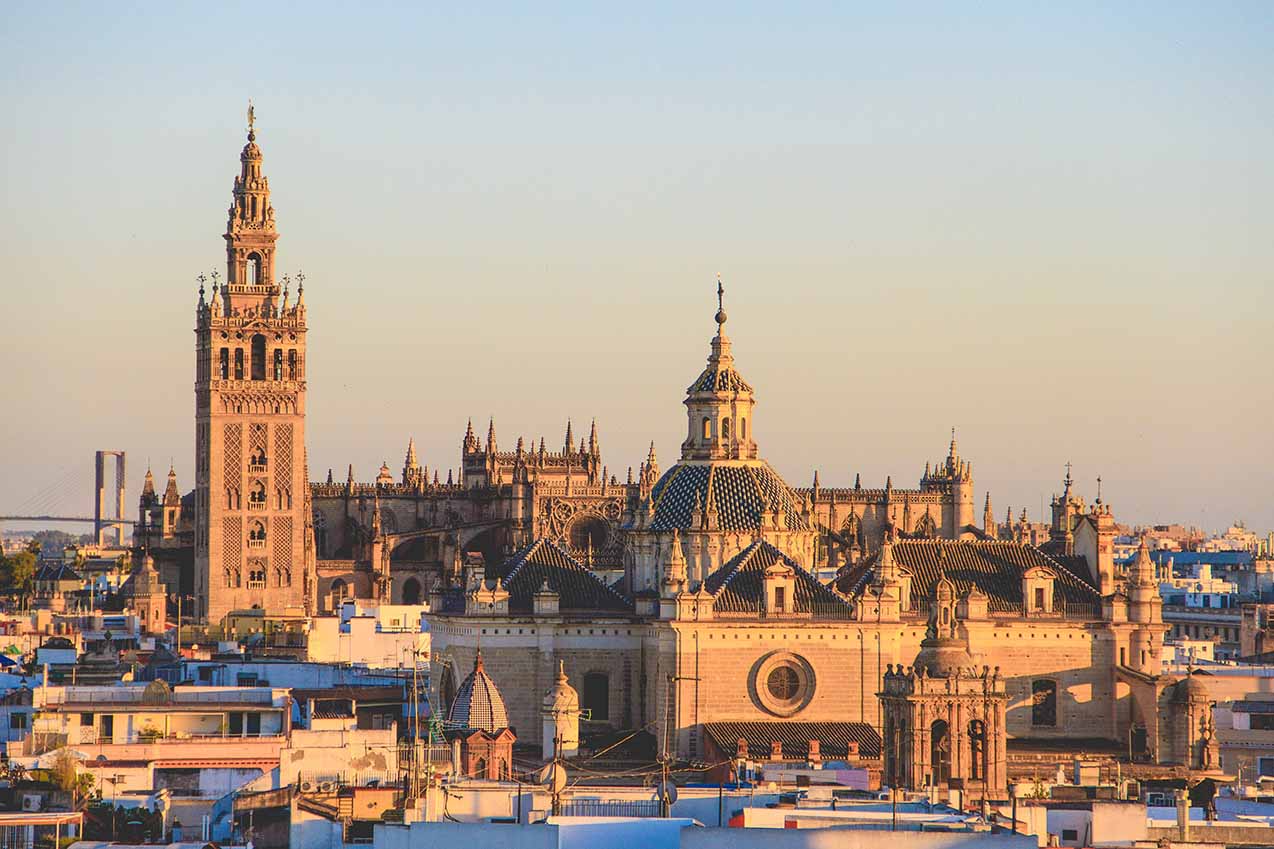 After a pleasant drive from Córdoba, you'll arrive in the beautiful city of Sevilla, where you have the day to explore at your leisure. This bustling Andalusian city is a treasure trove of Spanish culture, grand architecture, and tantalizing cuisine.
Stroll down the cobblestone streets, soak in the rich history, and explore the city's hidden gems. Visit the iconic Seville Cathedral and the Giralda Tower, indulge in delectable tapas, or lose yourself in the romantic maze of the Barrio de Santa Cruz. The day is yours to discover the magic that makes Sevilla a city loved by many.
Excellent Individualized Tour Company for People who do not want to go on Package Tours. I used Emily to arrange a tour of Southern Spain in January, 2020 for 4 people. It turned out to be great. What I do not like is being shepherded around to cheesy tourist sites and waiting in lines of tourists. Emily arranged for very competent and efficient drivers, fantastic guides, very good hotels and even recommended restaurants for each location. The best thing about using Emily is that when she arranged for (at my request) wine tastings, olive oil tastings, a flamenco show is that all of them were authentic and interesting and none of them were contrived or cheesy. While on the trip, she checked in and made sure everything went smoothly. When we went to the Alhambra or other ticketed sites, we always got to skip the line due to Emily. There was one overall price per person (depends on double/single room) that I felt was very fair for the level of service provided.
Day 9: Nature in Doñana National Park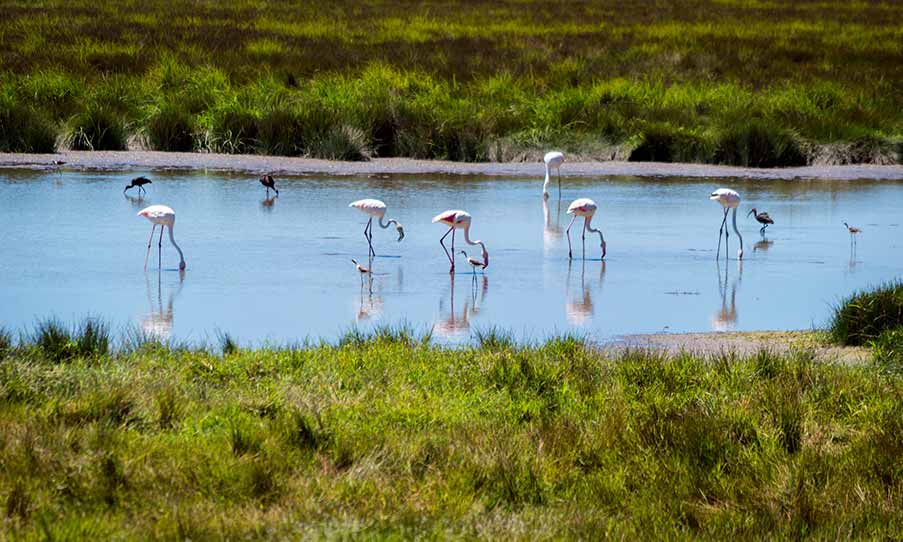 Your day begins when your driver and guide pick you up from your hotel, leading you towards the fascinating town of El Rocío, known for its annual influx of pilgrims in the early summer. The town is a sight to behold with its sandy streets and horse-tied wooden railings, providing a peek into a unique, old-world charm.
The day's highlight will be your immersive exploration of Doñana National Park. Aboard a comfortable 4×4 vehicle, you'll traverse the park's varied landscapes, from marshlands to sand dunes, which serve as a refuge for a plethora of bird species and diverse ecosystems. Feel your breath hitch at the sight of nature in all its raw, untouched glory.
Finally, rejuvenate as you soak up the sun at the radiant Costa de la Luz, with its unspoiled beaches and warm, inviting waters. As the day ends, we return to Sevilla, where you'll have the evening to relax and explore.
Day 10: Gibraltar Adventure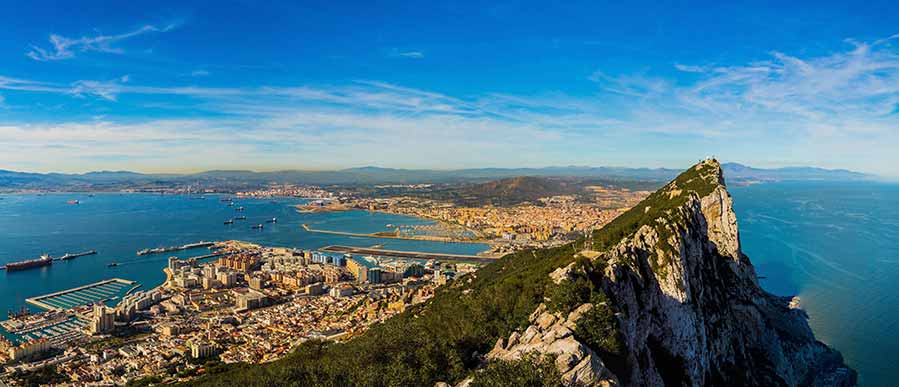 Start your day with your guide and driver, who will lead you on a classic Rock Taxi tour. Your first stop is the southernmost point in Europe, promising panoramic vistas that capture the heart and stir the soul.
As you ascend to the top of the iconic Rock of Gibraltar in your Rock Taxi, you'll be privy to awe-inspiring views of the Spanish and Moroccan coastlines, a visual symphony of land, sea, and sky. Here, your guide will introduce you to the captivating St. Michael's Caves, the unique habitat of the Barbary Apes, the historical Great Siege Tunnels, and the remarkable Moorish Fortress.
Following this, embark on an enchanting walk down the Mediterranean Steps. Initially intended for military use, this pathway has been transformed into a safe and scenic route for visitors, offering unparalleled views of the surrounding landscapes. The day's adventure concludes on Main Street in the heart of Gibraltar, where you'll spend the night.
Your journey draws to a close on this day. Meet your driver, who will transport you to Gibraltar Airport. As you board your flight, relive the memories of this incredible journey filled with adventure, discovery, and the unique allure of Spain's vibrant culture.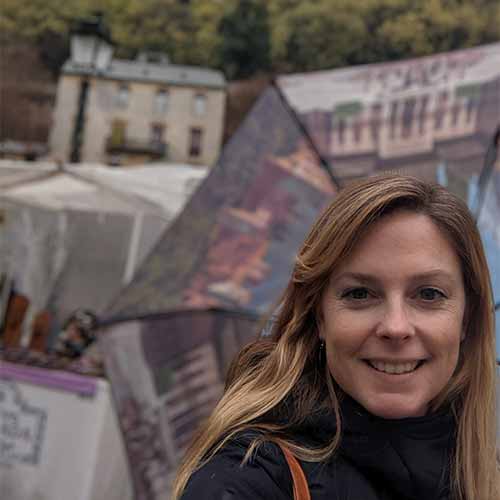 Say Ola to Emily, your personal tour planner at Guided Spain Tours. Get in touch by filling in the form below and requesting your complimentary itinerary!
Contact Us For A Custom Hiking Itinerary Through Spain
Our hiking tour has been designed to provide not only a sense of accomplishment, but also a deeper appreciation for Spain's diverse natural beauty and cultural heritage.
If this exciting adventure has sparked your interest in further explorations, we invite you to reach out to us and let us design another bespoke expedition that continues your journey into the heart of Spain's incredible outdoors.
Highly recommend Emily! Emily created a personalized itinerary for us in southern Spain. She was very knowledgeable about the region, attentive, and personable. She returned emails properly, and was a pleasure to work with. Emily was flexible and did not make mind making changes in the itinerary-- Her goal is to please her customers!
Emily is GOOD! Emily arranged a 14 day tour for us in Spain at short notice of a week or so. The whole tour was beautifully organized, amazingly flexible and the rare glitches were attended to and addressed, literally instantly. For sure we will be back for further tours with her. Thanks, Emily.
Best Tours from Emily! Words can't express how grateful it was to be able to call on Emily for help with some excursions in Spain. Emily, thanks soo much. You're the BEST!!!
Spain and Portugal trip: Emily did an amazing job Of setting up our trip through Spain and Portugal. All of our tours were outstanding and personalized. We had a wonderful time!
Private Tour: Emily is a pleasure to work with. She arranged hotels, activities, tour guides and transportation in Barcelona, Madrid, Segovia, Toledo, Cordoba, Avila, Seville, Malaga, Gibraltar. She was extremely responsive when we had questions and made sure that everything flowed smoothly.