1 Day Best of Barcelona Tour
Our 1 Day Tour of Barcelona
Discover why Barcelona is Spain's most popular destination with our full-day best of Barcelona private tour.
Picture yourself strolling down the enchanting alleyways of the Gothic Quarter with your private guide, enjoying skip-the-line access to Gaudi's Catalan Modernist masterpieces including Sagrada Familia, Casa Mila, Casa Batllo, and Parc Guell and ultimately experiencing the best of Barcelona's famed food and wine specialties on La Rambla, the city's most famous boulevard. 
There is no better way to familiarise yourself with Barcelona's most iconic sites and hidden history than our full-day tour with your private guide.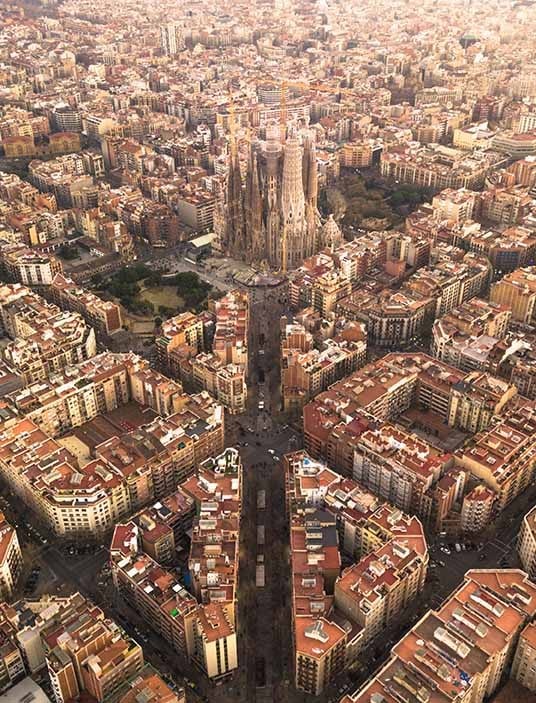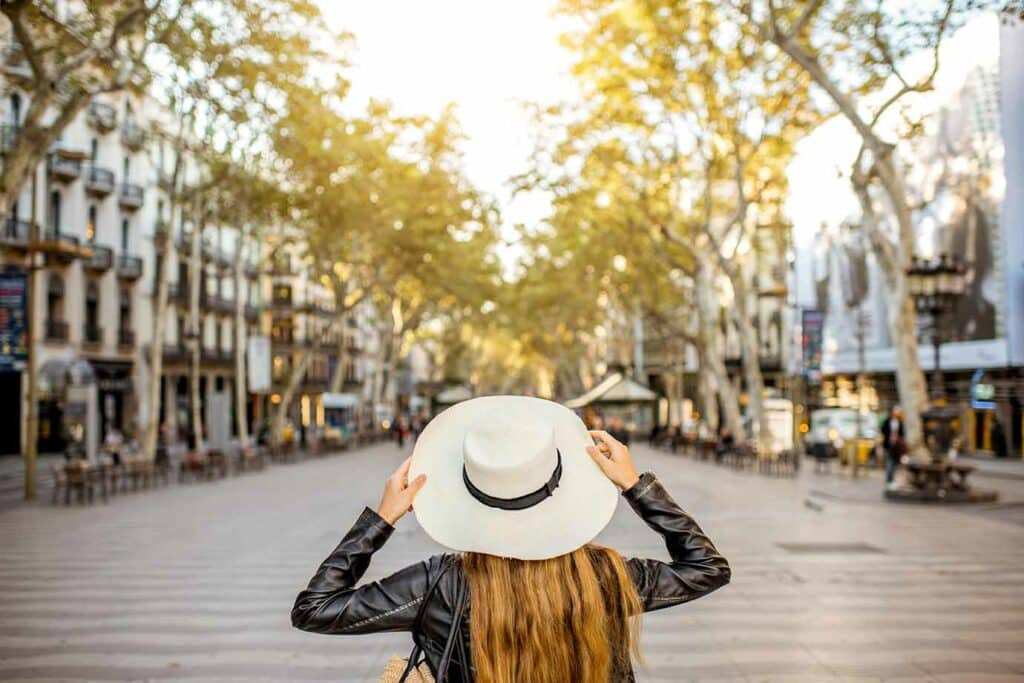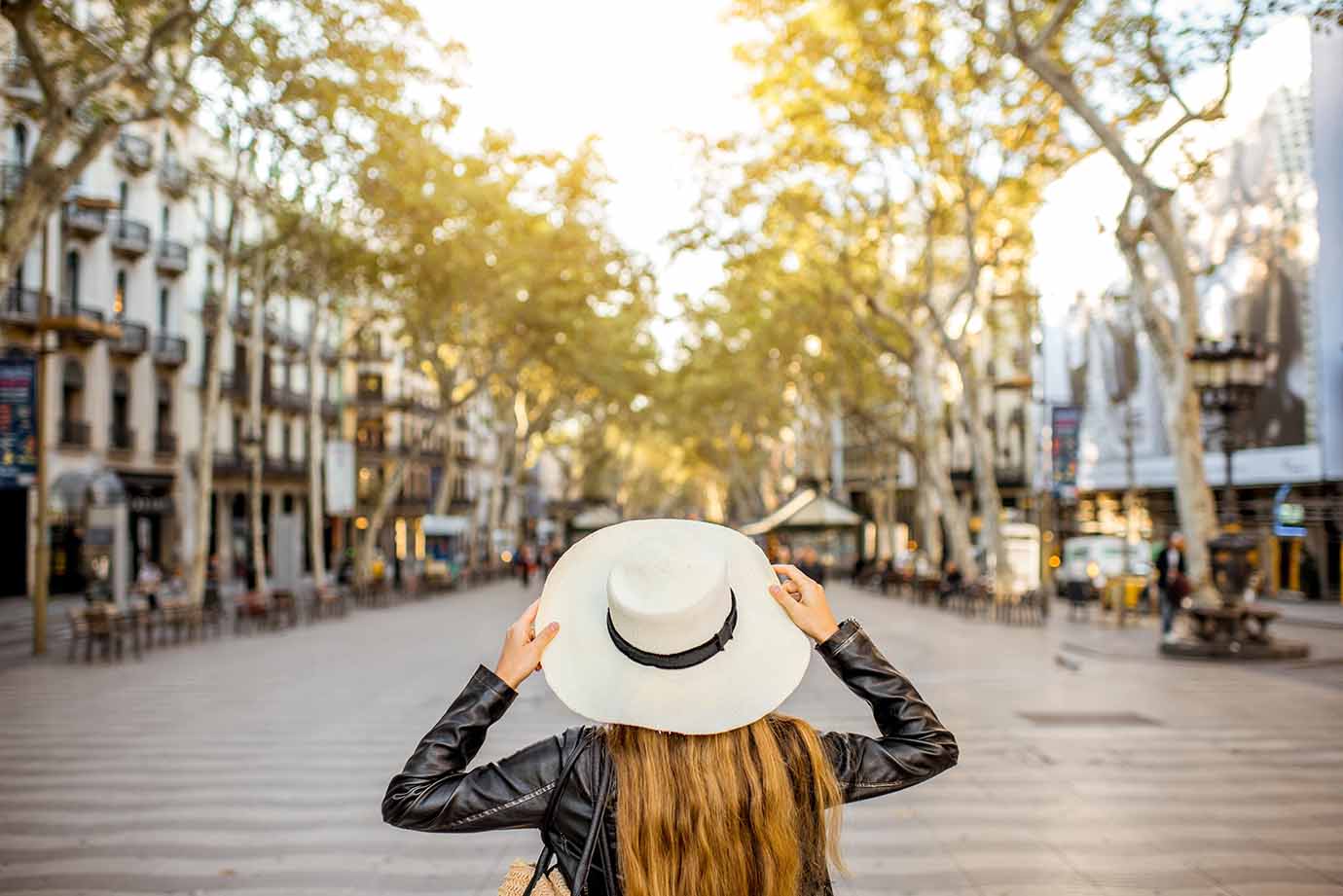 Full-Day Tour of Barcelona Highlights:
Barcelona Full-Day Private Tour Itinerary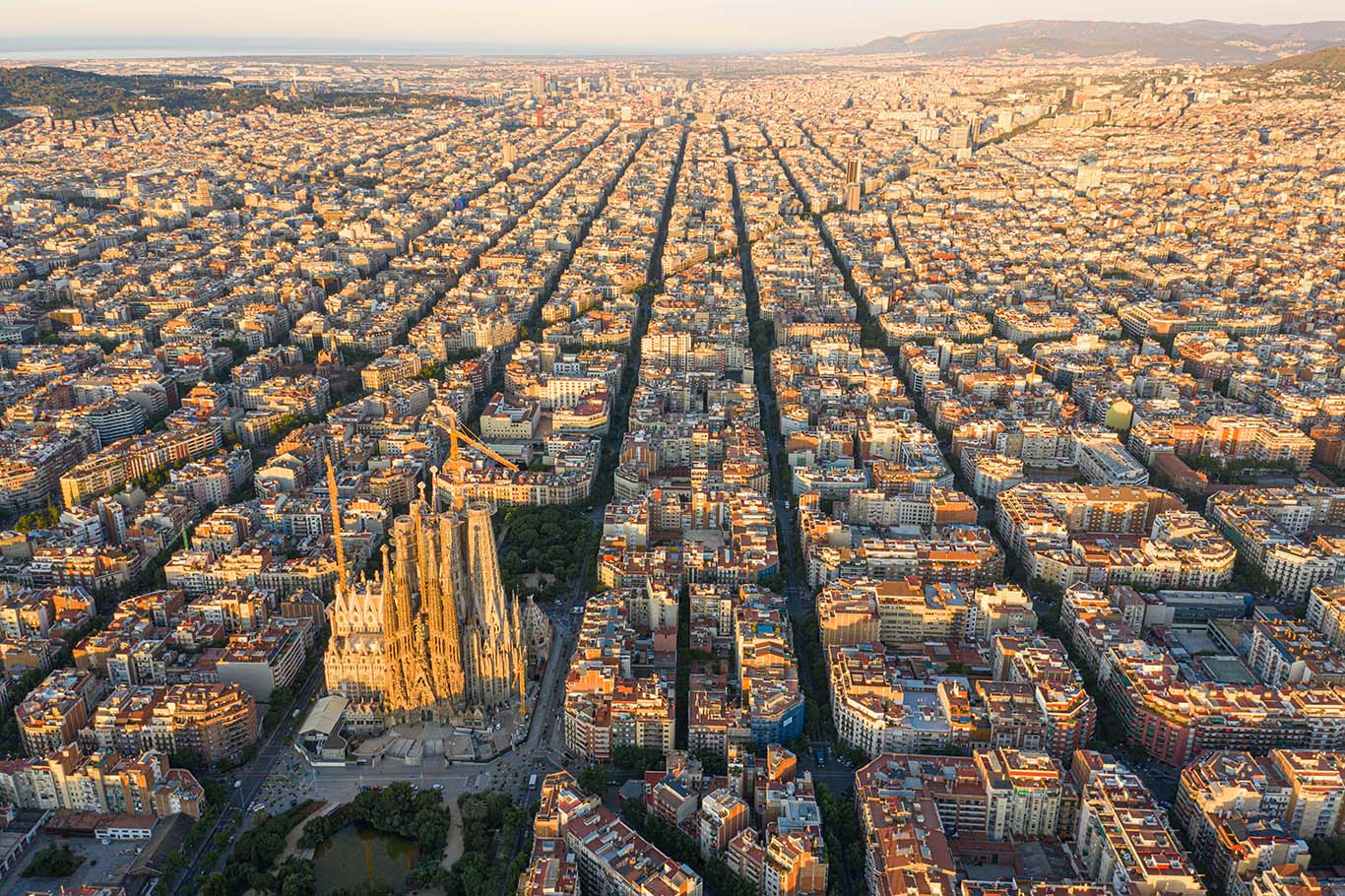 Beginning with a collection from the airport, your accommodation or any other starting point of your choosing, your private day tour with a guide and a luxury vehicle will begin with a trip back in time to the oldest part of the city, the stunning Gothic Quarter of Barcelona.
Barcelona Full-Day Private Tour Itinerary
The origins of Barcelona are swathed in myth and legend, from fantastical tales stating that the city was founded by Hercules and his brother Hermes, to the more realistic but just as fascinating version of events that say Barcelona was forged through war and trade as a Carthaginian outpost. Get to know the real story as your guide takes you through the old town.
Some of the highlights you will encounter as you walk the cobbled streets and visit ancient Roman and medieval artifacts on this guided tour are:
The Roman City Wall from the time Barcelona was named Barcino
The Jewish quarter – home to one of Europe's oldest Synagogues
Basilica Santa Maria del Mar, the last Catalan Gothic-style church in Barcelona 
The Royal Palace – The Palau Reial de Pedralbes former residence for the Spanish Royal Family
Awesome Architecture and Gaudi Barcelona Experience
After stopping for a typically Barcelona-style Tapas lunch, your private driver-guide will take you back downtown to explore the works of Gaudi which give Barcelona such a unique and distinctive modernist character.
Best Tours from Emily! Words can't express how grateful it was to be able to call on Emily for help with some excursions in Spain. Emily, thanks soo much. You're the BEST!!!
Skip-the-line tickets to the Sagrada Familia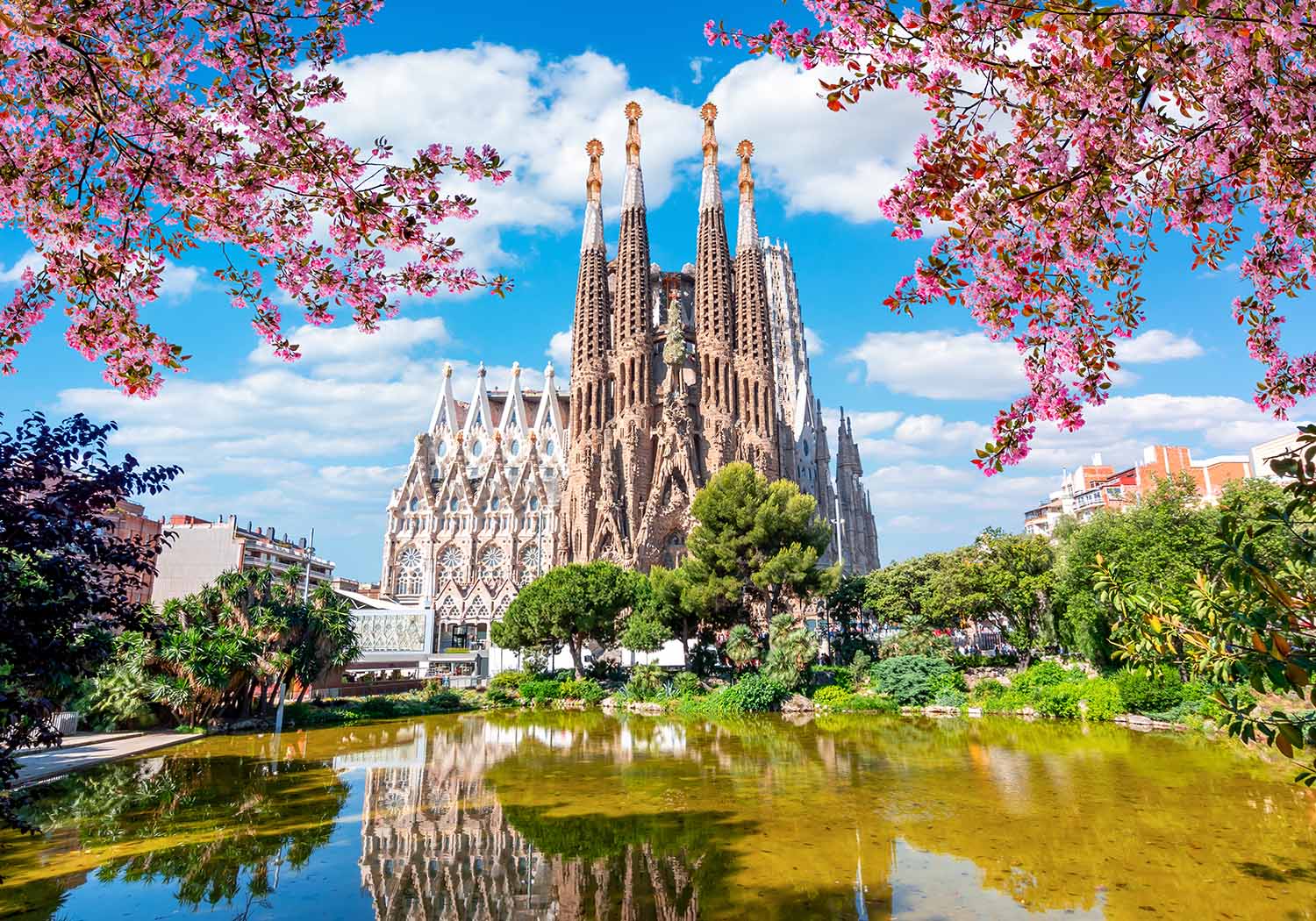 The Temple of Sagrada Família is Gaudí's unfinished masterpiece and one of the most visited spots in all of Spain, so the chance to skip the queue and enjoy a private tour with your guide is essential to fully experience this divine structure. When the light kisses the stained glass windows and bathes the cathedral in a kaleidoscope of colors, it truly is a magical moment to savor.
Private Tour of Park Guell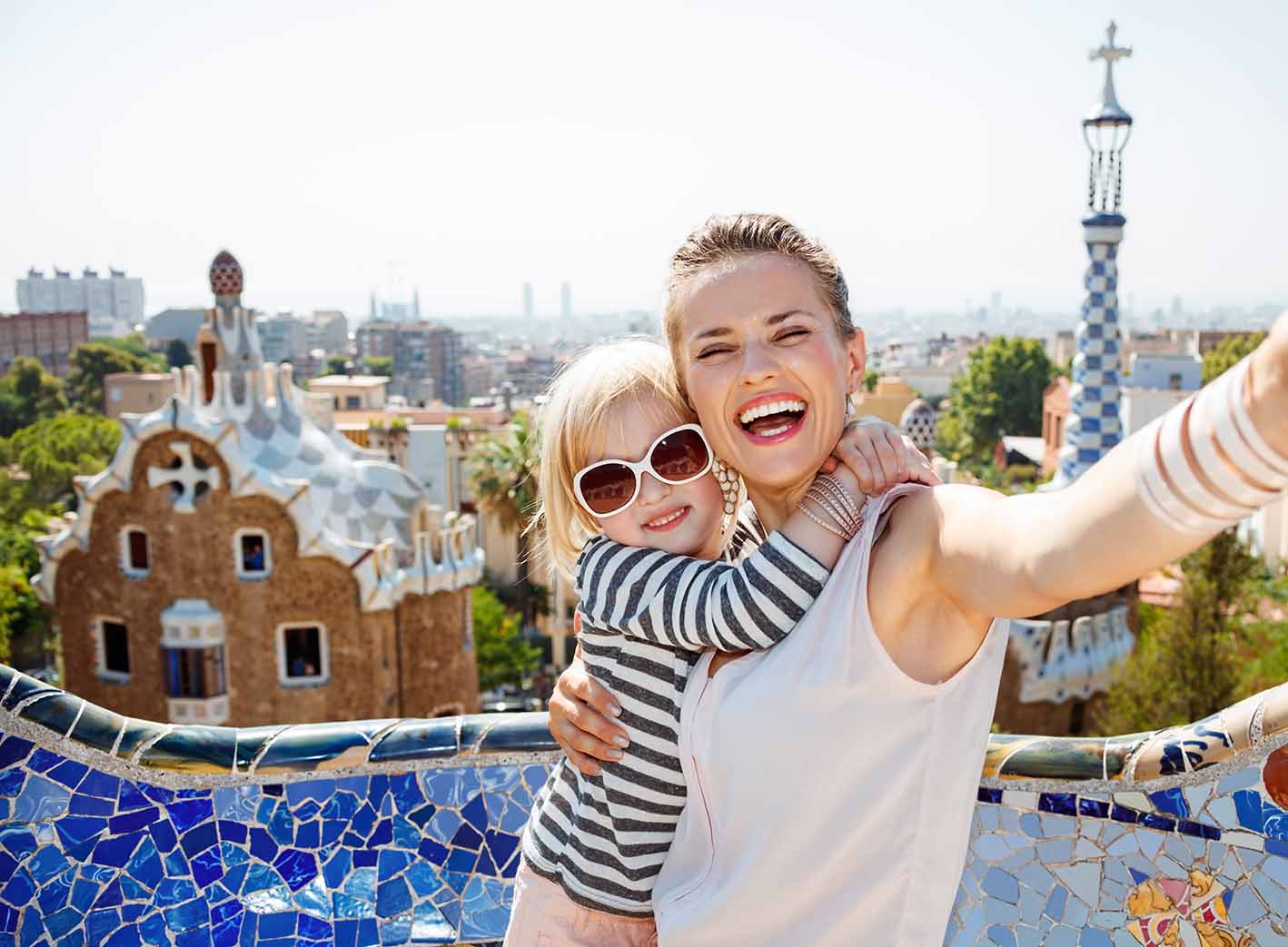 Rounding off the afternoon's Gaudi architecture tour will be the magical Park Güell, a testament to Gaudí's vision and imagination. Considered one of Barcelona's greatest tourist attractions. Its large square was often used for staging traditional Sardana dancing and other social events. 
Constructed between 1900 and 1914 the buildings inside Park Guell were designed to be the perfect synthesis between artistic vision, comfortable living space, and community building.
To this end, the structures are not only dazzling to the eye thanks to their undulating and warping forms but also due to the rich symbolism on display. Your guide will discuss with you how elements of Catalanism are sewn throughout, Gaudi's devout Catholicism and Spanish and historic mythology are all realized in the awe-inspiring designs.
On the tour, we will also gaze upon Passeig de Gràcia's façades and exteriors, including the main Gaudí houses, such as Casa Milà ("La Pedrera") and Casa Batlló, which contribute to making Barcelona the truly unique city it is. Amongst other locations, alongside your private guide will visit:
UNESCO World Heritage Site Casa Batllo
El Drac de Gaudi: The Dragon Gate at The Guell Pavilions
Casa Mila – The last completed work of Gaudi before devoting himself to the Sagrada Cathedral
The Monumento al Calvario, originally designed to be a chapel
Amazing experience! My husband Douglas and I just came back from a 10 days customized guided tour to Morocco organized by Emily from Guided Spain. It was an amazing trip. Our driver Youssef met us at the Casablanca Airport and he quickly became our guide, security guard and guardian angel! When I got sick he got me medicine and he always found the best toilets when we were on the road. Also, ice cream! We feel that we got the authentic Morocco experience with the riads (hotels) that Emily chose for us and the guides in the different cities we visited. The Merzouga Luxury Desert Camp was totally amazing as well as the visit with the Nomads,and the medinas. This is our second trip with Emily and as the first one, it was excellent. Our next one will be Portugal!
La Rambla Food & Wine Experience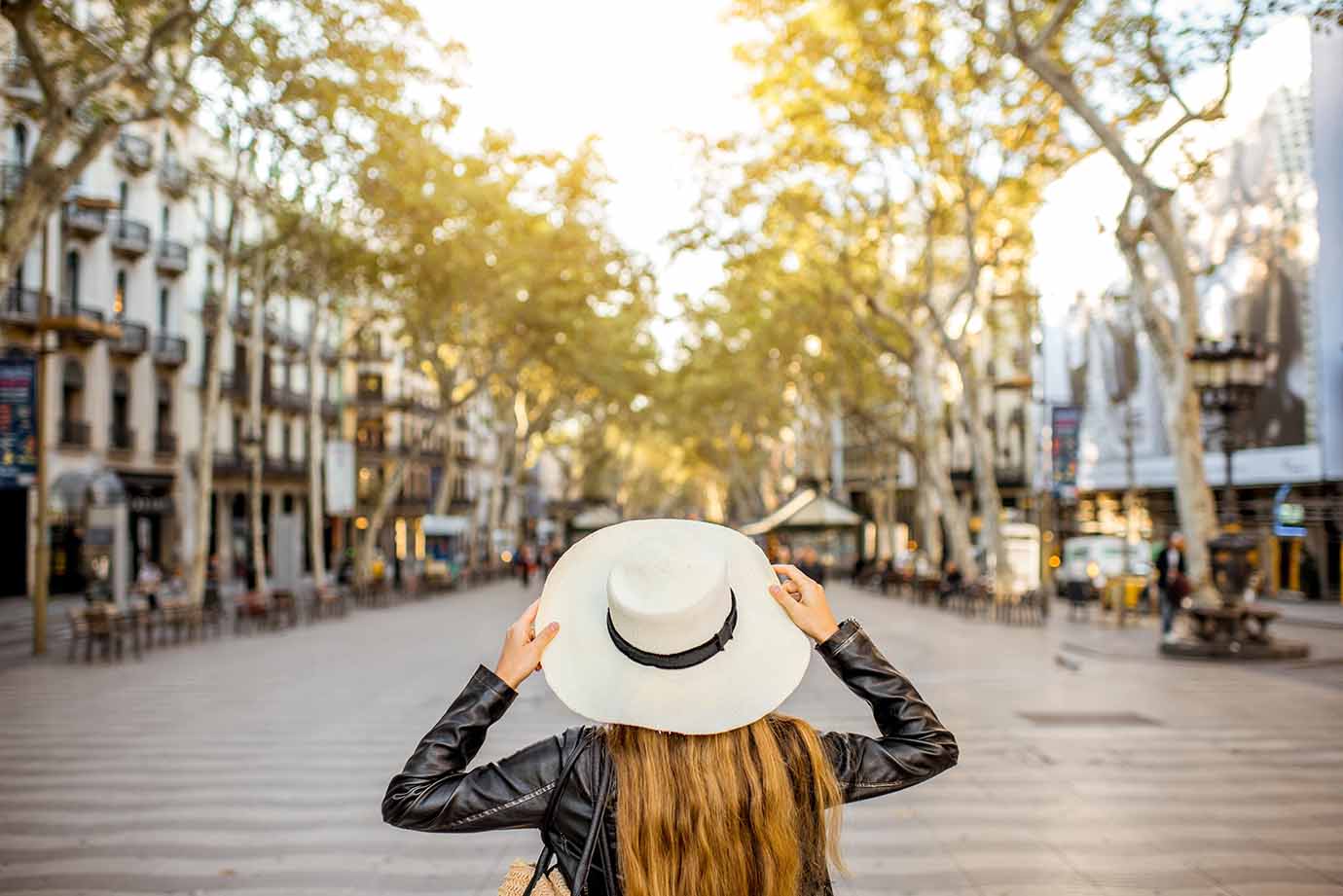 What better way to spend the evening in Barcelona than joining your guide for a curated food and wine tour of La Rambla, the city's most famous and vibrant street?
Our tour planners will tailor this experience to your preferences, so you can eat like a local as you try a selection of classically Barcelona fresh meats, fish, and seafood on a guided market tour through Mercat De Sant Antoni, De La Boqueria or Mercat De La Barceloneta, enjoy a private cooking class with a local professional chef, or you can ask us to reserve a table in one of the many 5 star restaurants on La Rambla.
Optional extras for your Barcelona Tour
Our mission is to provide our clients with the finest, tailored tours of Spain. This is why we love to get to know our clients before the tour begins, this way we can provide more of the experiences you will love on your Barcelona tour.
With our local knowledge and Rolodex of contacts in the city built up over decades of providing luxury tours in the city, we can deliver on any special request you might have. Whatever your tastes, whether hiking or biking in the mountains, private yacht charters, sea kayaking, day trips to Montserrat or the Costa Brava, VIP tickets to soccer and sports event, or anything in between, simply let us know and let our team do the rest!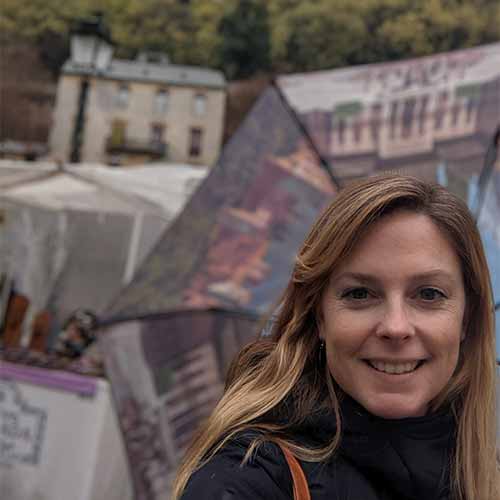 Say Ola to Emily, your personal tour planner at Guided Spain Tours. Get in touch by filling in the form below and requesting your complimentary itinerary!
Contact Your Private Barcelona Tour Planner
Our tours are kept to small private groups to provide the best possible experience for our clients. As such we can customize our itineraries to suit your interests, needs, and requirements.
To discuss this tour or any changes you would like to make simply complete the form below.
Highly recommend Emily! Emily created a personalized itinerary for us in southern Spain. She was very knowledgeable about the region, attentive, and personable. She returned emails properly, and was a pleasure to work with. Emily was flexible and did not make mind making changes in the itinerary-- Her goal is to please her customers!
Emily is GOOD! Emily arranged a 14 day tour for us in Spain at short notice of a week or so. The whole tour was beautifully organized, amazingly flexible and the rare glitches were attended to and addressed, literally instantly. For sure we will be back for further tours with her. Thanks, Emily.
Best Tours from Emily! Words can't express how grateful it was to be able to call on Emily for help with some excursions in Spain. Emily, thanks soo much. You're the BEST!!!
Spain and Portugal trip: Emily did an amazing job Of setting up our trip through Spain and Portugal. All of our tours were outstanding and personalized. We had a wonderful time!
Private Tour: Emily is a pleasure to work with. She arranged hotels, activities, tour guides and transportation in Barcelona, Madrid, Segovia, Toledo, Cordoba, Avila, Seville, Malaga, Gibraltar. She was extremely responsive when we had questions and made sure that everything flowed smoothly.