3 Days in Mallorca Tour Itinerary
Your 3 Day Tour of Mallorca
Find out the best way to spend three days in Mallorca, the crown jewel of Spain's Balearic Islands, with our private tour itinerary. 
This carefully curated itinerary has been designed to unfold the diverse layers of this island paradise, offering a perfect blend of historical exploration, natural beauty, and relaxation.
You'll have ample opportunities to enjoy the sun-drenched landscapes, dine on local delicacies, engage with the vibrant culture, and unwind in the Mediterranean serenity. Whether you're a history enthusiast, a nature lover, a foodie, or a leisure seeker, this tour has something special in store for you. Let's embark on this unforgettable Mallorcan adventure together.
Day 1: The Majestic Palma de Mallorca & the Picturesque Sóller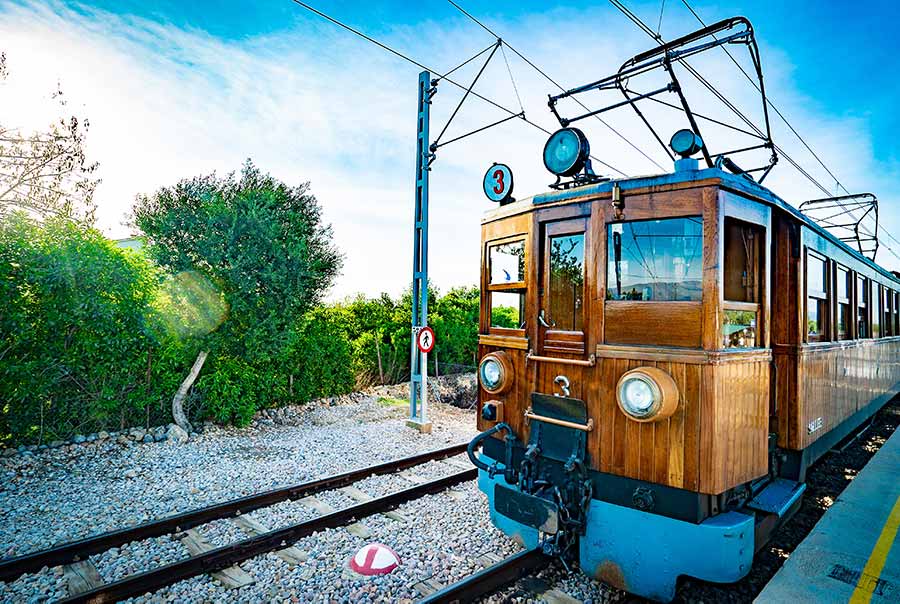 Your enchanting journey through Mallorca begins with a comfortable flight from either Sevilla, Granada, or Málaga to the gem of the Mediterranean, Mallorca. Upon arrival, our dedicated driver will warmly welcome you to the baggage claim area, ensuring a smooth transition to your chosen accommodation in Palma.
Once you've settled in, we invite you to explore the local gastronomy during your free lunchtime. Palma offers an array of exquisite restaurants brimming with an array of local dishes to satisfy your culinary curiosity.
Post lunch, your local guide awaits you in the hotel lobby, ready to whisk you away on a historic train journey through the stunning mountainous landscapes to Sóller. The captivating scenery on the route, full of olive groves and citrus orchards, is a treat for the senses, leading you towards the quaint town of Sóller.
Nestled in the heart of a lush valley, Sóller is a treasure trove of medieval architecture and charm. Your guide will take you on an intimate exploration of the town, acquainting you with its rich history and vibrant culture. The tour extends to Port de Sóller, a beautiful seaside retreat that boasts of a charming harbor and idyllic beach.
As the day nears its end, prepare yourself for a breathtaking spectacle at the Muleta Lighthouse. Positioned perfectly for sunset viewing, the lighthouse provides an awe-inspiring panorama of the sun sinking below the horizon, casting a warm glow across the Mediterranean Sea.
The return journey aboard the historic train allows you to relax and reflect on the day's experiences as you wind your way back to Palma under the twinkling starlit sky. Your first day on the tour offers an enchanting taste of the magic that awaits in the days to come.
Amazing experience! My husband Douglas and I just came back from a 10 days customized guided tour to Morocco organized by Emily from Guided Spain. It was an amazing trip. Our driver Youssef met us at the Casablanca Airport and he quickly became our guide, security guard and guardian angel! When I got sick he got me medicine and he always found the best toilets when we were on the road. Also, ice cream! We feel that we got the authentic Morocco experience with the riads (hotels) that Emily chose for us and the guides in the different cities we visited. The Merzouga Luxury Desert Camp was totally amazing as well as the visit with the Nomads,and the medinas. This is our second trip with Emily and as the first one, it was excellent. Our next one will be Portugal!
Day 2: Subterranean Wonders, Historical Markets & Unspoiled Beaches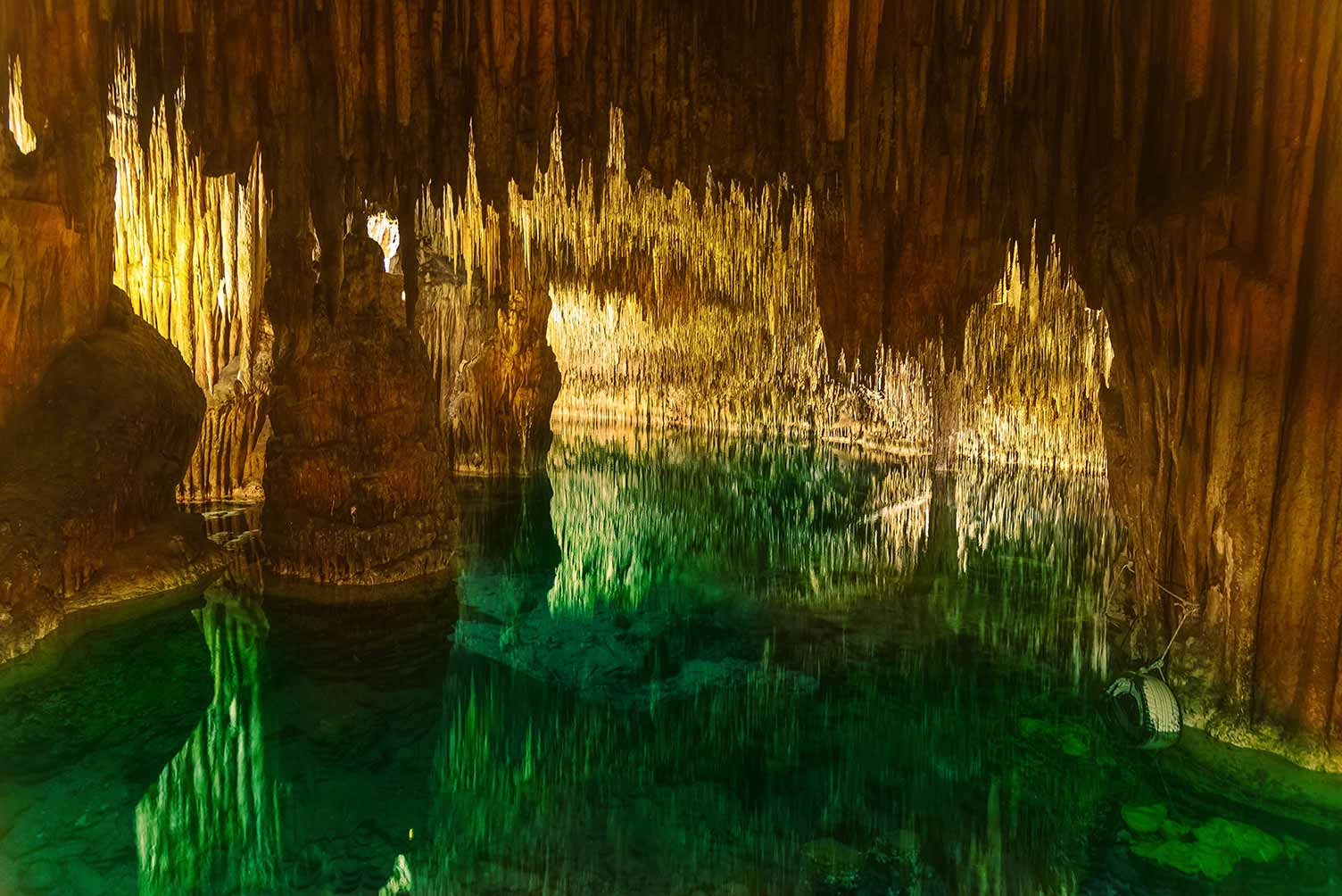 The second day of your journey takes you deep into the heart of Mallorca, beginning with the marvels of the Caves of Drach. Alternatively, we can arrange for you to visit a less crowded, equally intriguing, subterranean formation for a more intimate experience.
As you descend into the mysterious depths of the caves, you'll witness a world crafted by time and nature. Inside these ancient caverns, you'll be captivated by the remarkable stalactite formations, reflecting upon the crystal-clear waters of Lake Martel, one of the world's largest underground lakes. The ambient lighting intensifies the otherworldly atmosphere, making for an unforgettable experience.
Following the subterranean adventure, you'll transition from the depths of the caves to the bustling marketplace of the medieval town of Santanyí. Lunch is at your leisure here, offering you a chance to soak up the local culture and enjoy Mallorcan culinary delights amidst the charmingly rustic ambiance.
Post-lunch, prepare yourself for the tranquillity of Caló des Moro, one of Mallorca's hidden treasures. This secluded beach, nestled between steep cliffs blanketed in greenery, is a heavenly retreat. Here, you can relax on the pristine white sands, swim in the sparkling turquoise waters, or simply admire the breathtaking landscape. The beach is a sunbather's paradise and a fantastic spot to unwind and connect with nature.
As the sun begins to lower, you'll be transported back to your hotel in Palma, offering you ample time to refresh and relax before venturing out for the evening. Day 2 wraps up beautifully, leaving you with a taste of the diverse natural wonders that Mallorca has to offer.
Excellent Individualized Tour Company for People who do not want to go on Package Tours. I used Emily to arrange a tour of Southern Spain in January, 2020 for 4 people. It turned out to be great. What I do not like is being shepherded around to cheesy tourist sites and waiting in lines of tourists. Emily arranged for very competent and efficient drivers, fantastic guides, very good hotels and even recommended restaurants for each location. The best thing about using Emily is that when she arranged for (at my request) wine tastings, olive oil tastings, a flamenco show is that all of them were authentic and interesting and none of them were contrived or cheesy. While on the trip, she checked in and made sure everything went smoothly. When we went to the Alhambra or other ticketed sites, we always got to skip the line due to Emily. There was one overall price per person (depends on double/single room) that I felt was very fair for the level of service provided.
Day 3: Island Exploration & Delightful Harbor Towns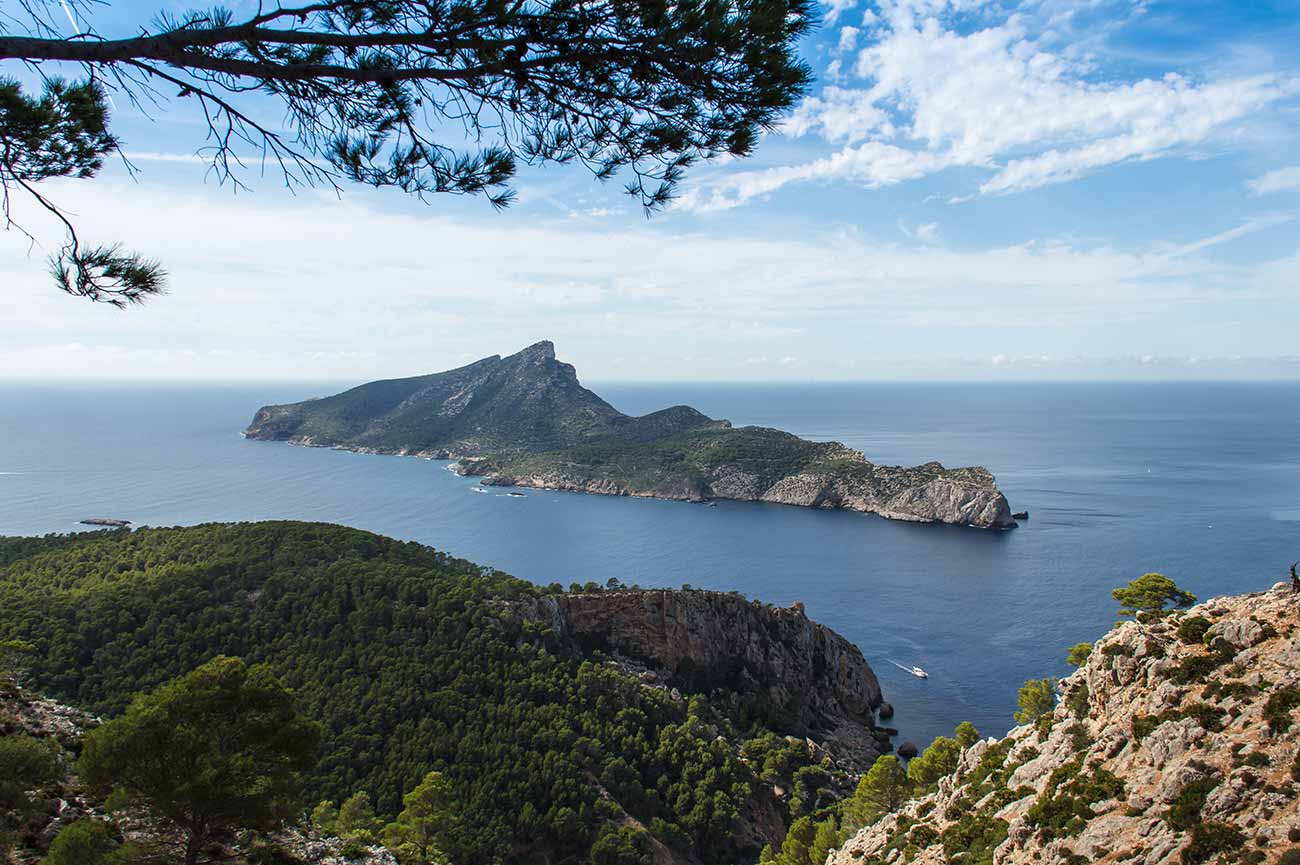 Day 3 of your Mallorcan adventure whisks you away to the magnificent Sa Dragonera Island. The day begins with your driver and guide accompanying you on a scenic ride to the quaint seaside town of St. Elm. From this charming coastal gem, you will embark on a short but breathtakingly beautiful ferry ride to the enchanting Sa Dragonera Island, a natural preserve that stands as a testament to the pristine beauty of the Balearic Islands.
Sa Dragonera Island, aptly named after its dragon-like shape, is a paradise for nature enthusiasts. As you venture onto the island, you'll encounter its famous residents – thousands of adorable tiny lizards. With your guide leading the way, embark on an invigorating morning hike, exploring the verdant trails of the island that offer stunning views of the surrounding crystal-clear waters. You'll find numerous opportunities to cool off in these turquoise waters, providing a refreshing respite from your exploration.
Following your island adventure, you will return to St. Elm by ferry in the afternoon. Your next stop is the elegant Port Andratx, a picturesque harbor town known for its luxurious yachts, stylish boutiques, and mouthwatering seafood. Take some time to indulge in a leisurely lunch here, savoring local specialties as you enjoy the relaxed, sophisticated atmosphere.
After a fulfilling day of island exploration and gourmet delights, you'll be transported back to Palma in the late afternoon, allowing you ample time to unwind and reflect on the day's memorable experiences.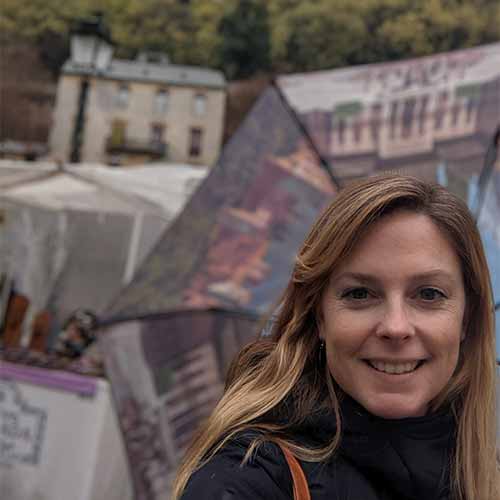 Say Ola to Emily, your personal tour planner at Guided Spain Tours. Get in touch by filling in the form below and requesting your complimentary itinerary!
Contact Us For A Bespoke Mallorca Itinerary
In conclusion, this three-day tour through the idyllic island of Mallorca offers a blend of awe-inspiring natural beauty, rich historical heritage, and a taste of the local lifestyle. From the charming medieval town of Sóller, the fascinating Caves of Drach, and the pristine beach at Caló des Moro, to the enigmatic island of Sa Dragonera and the posh Port Andratx, every stop on this itinerary introduces you to the unique allure of Mallorca.
While this suggested itinerary offers a glimpse into the mesmerizing beauty and cultural richness of Mallorca, it's essential to remember that each journey can and should be as unique as the traveler. We invite you to contact us for a personalized, bespoke version of this tour. Let us curate an itinerary that reflects your travel preferences and desires, ensuring your journey to Mallorca becomes an unforgettable memory etched in the sands of this Mediterranean paradise.
Highly recommend Emily! Emily created a personalized itinerary for us in southern Spain. She was very knowledgeable about the region, attentive, and personable. She returned emails properly, and was a pleasure to work with. Emily was flexible and did not make mind making changes in the itinerary-- Her goal is to please her customers!
Emily is GOOD! Emily arranged a 14 day tour for us in Spain at short notice of a week or so. The whole tour was beautifully organized, amazingly flexible and the rare glitches were attended to and addressed, literally instantly. For sure we will be back for further tours with her. Thanks, Emily.
Best Tours from Emily! Words can't express how grateful it was to be able to call on Emily for help with some excursions in Spain. Emily, thanks soo much. You're the BEST!!!
Spain and Portugal trip: Emily did an amazing job Of setting up our trip through Spain and Portugal. All of our tours were outstanding and personalized. We had a wonderful time!
Private Tour: Emily is a pleasure to work with. She arranged hotels, activities, tour guides and transportation in Barcelona, Madrid, Segovia, Toledo, Cordoba, Avila, Seville, Malaga, Gibraltar. She was extremely responsive when we had questions and made sure that everything flowed smoothly.