Costa Brava, Barcelona & Garrotxa Tour Itinerary
Your 8 Day Tour in Catalonia
Welcome to our eight-day captivating journey through the cultural wonders of Catalonia, Spain.
This carefully curated itinerary is designed to provide an all-encompassing experience of the region's rich history, stunning landscapes, and unique culinary offerings. From the vibrant city of Barcelona to the medieval charms of Girona, the enchanting beaches of Costa Brava to the hidden gems in Olot and Tavertet, every day will present an opportunity to discover a new facet of Catalonia's diverse beauty.
Join us on this adventure for an unforgettable exploration of Spain's most cherished region.
Day 1: Discovering Barcelona's Splendor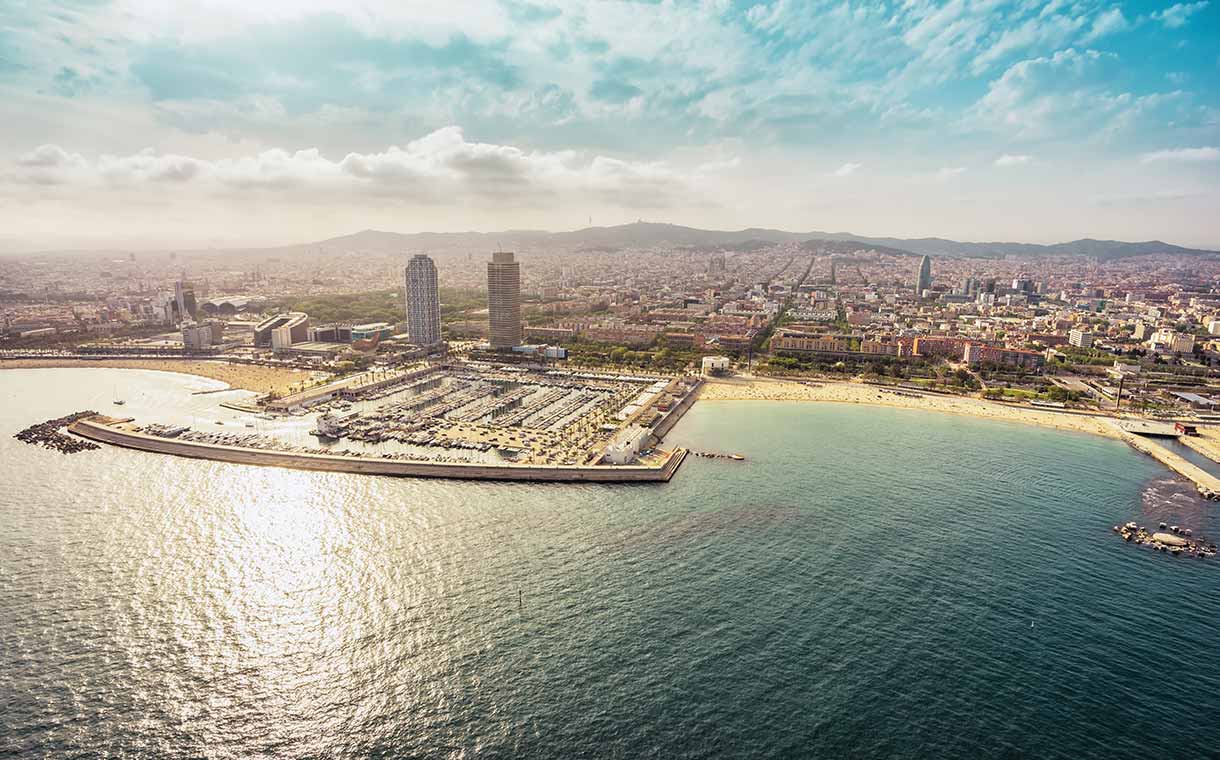 Start your journey as you touch down at El Prat Airport in Barcelona, where a driver will greet you post-customs to escort you to your hotel. After settling in and refreshing, prepare to immerse yourself in the richness of Barcelona's unique blend of modern and Gothic architecture.
Your exploration begins with a comprehensive guided tour of the city. Kick-off with a panoramic view of the stunning Passeig de Gracia Boulevard, where you'll observe its iconic modernist buildings. A short detour takes you past the whimsical landscape of Parc Güell, showcasing Gaudí's unparalleled creativity. As the tour proceeds, you'll get to admire two of Gaudí's architectural masterpieces: Casa Mila and Casa Batlló, both epitomizing his unique approach to design.
Continue your journey down the bustling tree-lined boulevard of Las Ramblas, where street performers, kiosks, and terraced cafes create a lively atmosphere. Traverse the charming alleys of the Born district, renowned for its cultural, gastronomic, and artistic offerings.
Pause your journey at the Sagrada Familia, Gaudí's unfinished magnum opus. Explore the intricacies of this architectural marvel from the inside, marveling at its fusion of Gothic and Art Nouveau styles. Also, delve into the stunning interiors of the Gaudí Houses, which are a testament to his innovative vision.
As evening descends, transition from sightseeing to savoring Barcelona's gastronomic delights. Embark on a tapas tour through the cobblestone lanes of the Gothic Quarters, a labyrinth of narrow, winding streets steeped in history. Begin your culinary adventure at the bustling Boquería Market, a feast for the senses with its cornucopia of fresh produce, aromatic spices, meats, and cheeses.
As you wander through the Gothic Quarters, learn about its rich history, legends, and hidden symbols from your guide. Pause at traditional taverns to relish classic tapas, perfectly complemented with a glass of local wine or craft beer. Conclude your first day soaking in the lively nocturnal vibes of Barcelona.
Day 2: Montjuïc & the Culinary Delights of Barcelona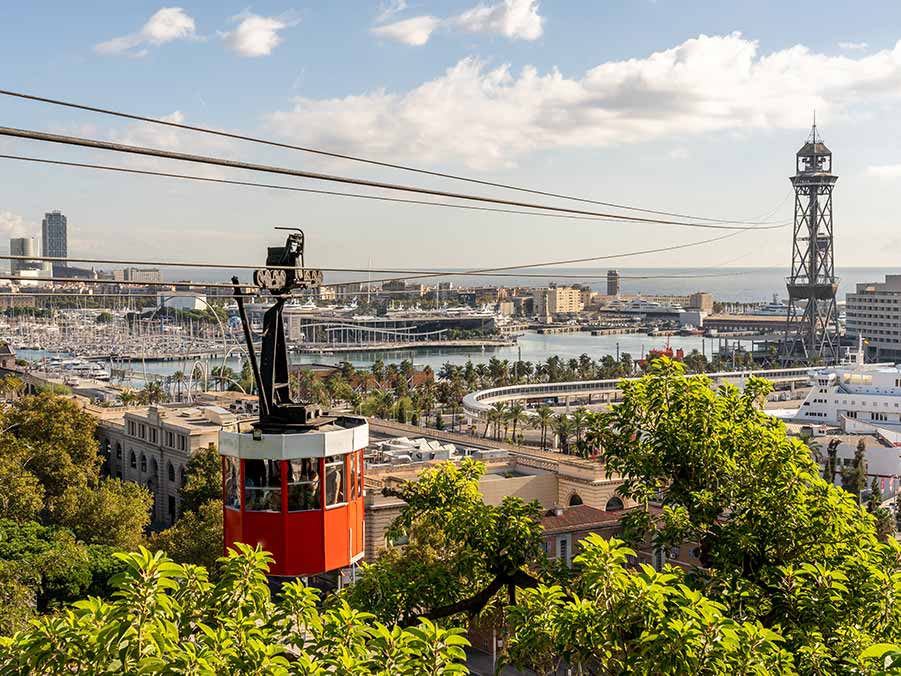 On your second day, start the morning with a scenic cable car ride from Port Vell to Montjuïc. This hill, renowned for its lush parks, world-class museums, and sports facilities, provides a beautiful panoramic view of the city. Immerse yourself in the rich cultural offerings of Montjuïc, exploring it at your own pace. Visit the Museum of Catalan Art, which houses an extensive collection of Romanesque, Gothic, Renaissance, and Baroque art, or the Miró Foundation, a modern art museum dedicated to Joan Miró.
Just before lunch, descend from the heights of Montjuïc to the labyrinthine streets of the Gothic Quarter, where a gastronomic adventure awaits. Here, you'll meet your chef, a connoisseur of Spanish and Catalan cuisines, ready to guide you through the nuances of these vibrant culinary traditions. Revel in the hands-on cooking experience, learning to slice, dice, and sauté like a true Catalan. The highlight of this class is preparing your lunch – a feast of traditional dishes you've learned to make, paired with fine wines from the Penedés region.
As dusk descends, make your way to the Magic Fountain of Montjuïc. This large fountain, built for the 1929 International Exhibition, is renowned for its evening performances that combine water, music, and colored lights into a mesmerizing spectacle. Don't miss this captivating light and water show, a perfect end to your second day in Barcelona.
Amazing experience! My husband Douglas and I just came back from a 10 days customized guided tour to Morocco organized by Emily from Guided Spain. It was an amazing trip. Our driver Youssef met us at the Casablanca Airport and he quickly became our guide, security guard and guardian angel! When I got sick he got me medicine and he always found the best toilets when we were on the road. Also, ice cream! We feel that we got the authentic Morocco experience with the riads (hotels) that Emily chose for us and the guides in the different cities we visited. The Merzouga Luxury Desert Camp was totally amazing as well as the visit with the Nomads,and the medinas. This is our second trip with Emily and as the first one, it was excellent. Our next one will be Portugal!
Day 3: Exploring the Historic Riches of Girona & Relaxing at Cala Montgo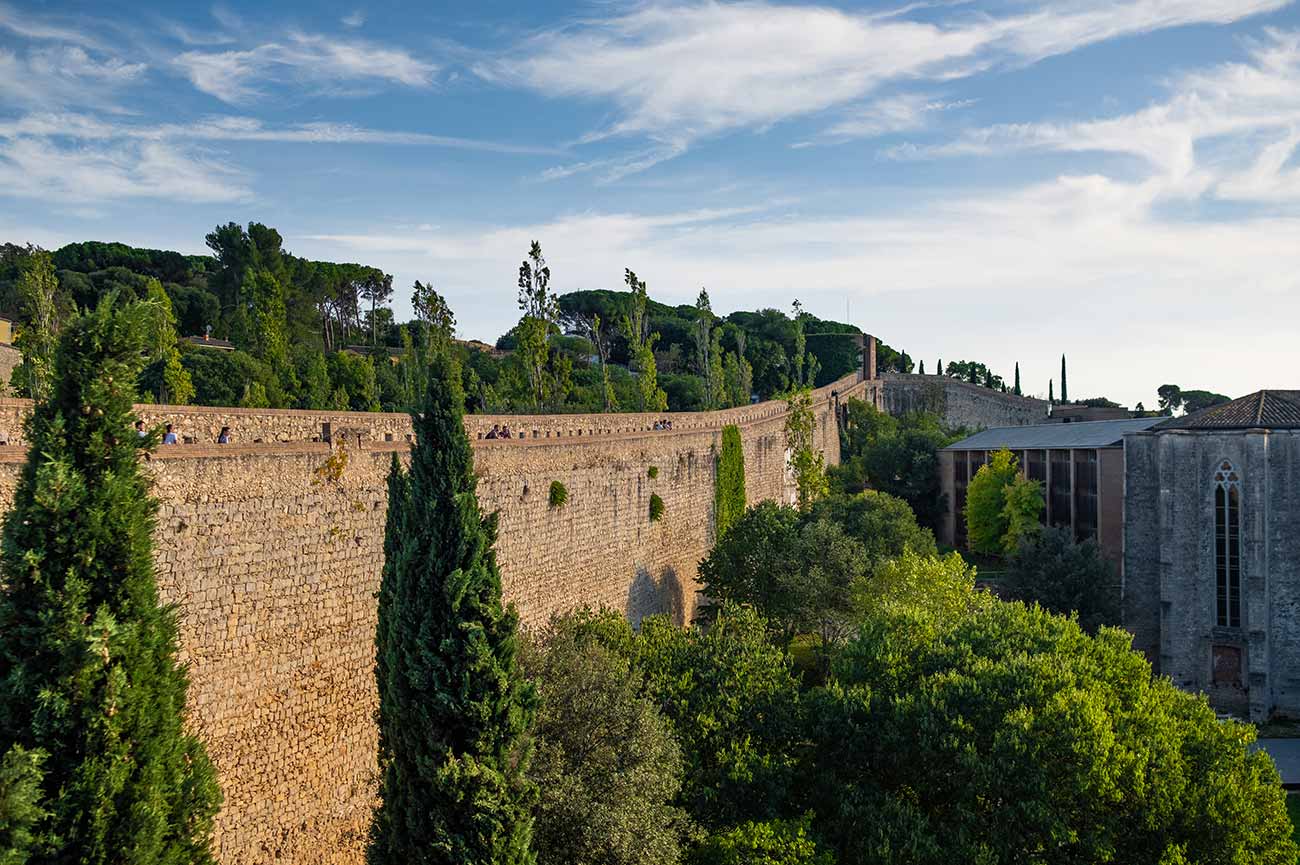 Welcome to Girona, a city steeped in history and architectural splendor. Hop on the high-speed AVE train from Barcelona to Girona, and upon arrival, pick up your rental car and check into your hotel.
Your exploration of Girona starts with a guided tour. A city with a rich tapestry of cultures, Girona was a significant Jewish center during the Middle Ages. This history is still very much alive in the Call, one of the best-preserved and most important Jewish quarters in Spain. Your guide will walk you through this historic district's narrow, winding lanes, where each turn tells a story of the city's layered past. Marvel at the stone buildings and the archways that transport you back in time, all while ambling along a street that once was a bustling Roman Road.
Your tour will also lead you to Passeig de la Muralla, a walkway atop the medieval city walls that offers unparalleled views of Girona. Immerse yourself in the ancient charm of this city, taking in the vista of the old town, the maze-like Jewish quarter, and the sprawling green landscapes beyond.
After the history-laden tour, it's time to switch gears. Spend a relaxing afternoon at Cala Montgo, a beautiful beach tucked away between cliffs on the Costa Brava. With its clear, calm waters and sandy beach, Cala Montgo is the perfect place to unwind, soak up the Mediterranean sun, and immerse yourself in the region's stunning natural beauty.
Day 4: Unveiling the Medieval Beauty of Besalú & Wine Tasting at Mas Molla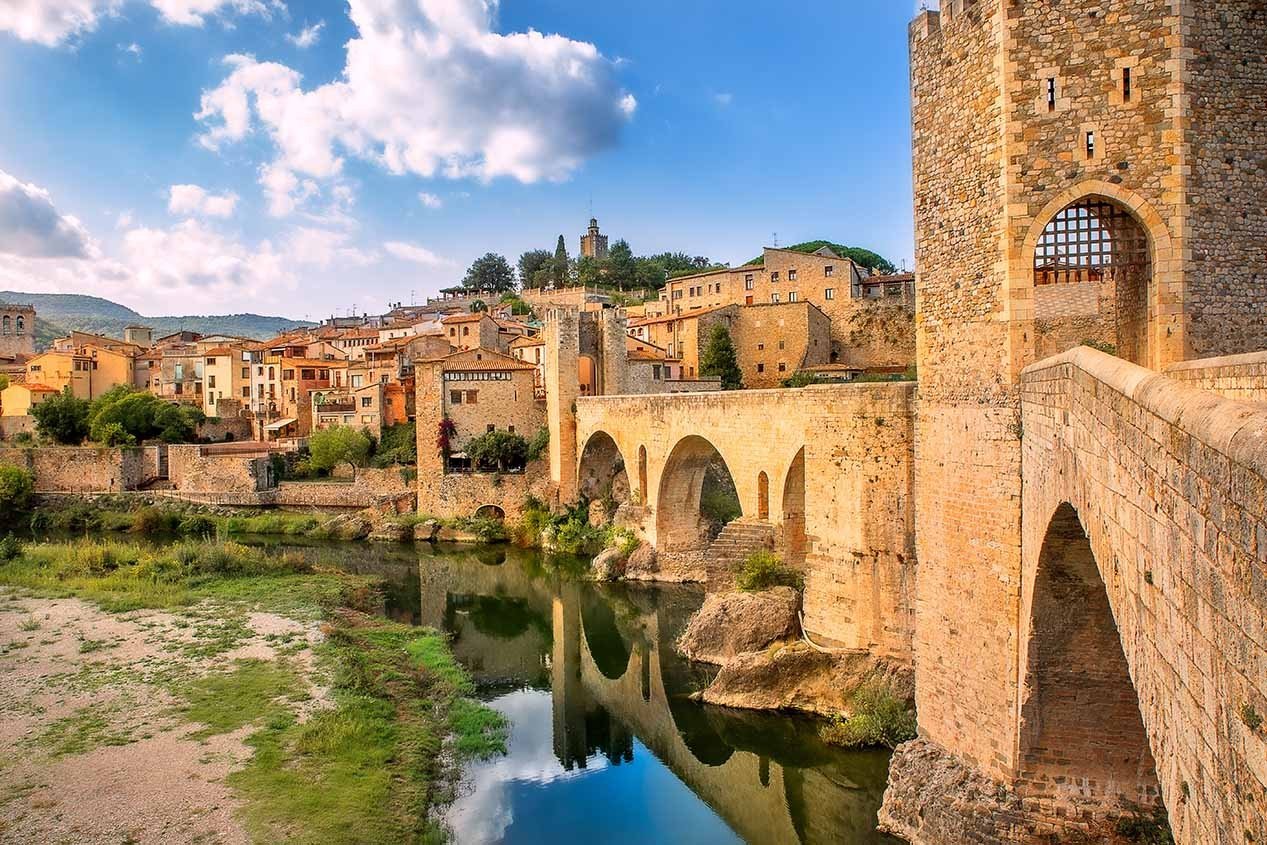 Today we journey to Besalú, a charming medieval village that exemplifies the beautiful blend of nature and history that characterizes Catalonia. Your guide will accompany you on the drive from Girona to Besalú, navigating through picturesque landscapes to reach this historic village.
Your Besalú tour commences at a remarkable site – the 12th-century Mikvah, a ritual Jewish bath. This is one of only three Mikvahs from the same era still preserved in Europe, making it an extraordinary testament to the village's Jewish heritage. As you learn about the customs associated with this bath, you'll gain insights into the spiritual life of Besalú's Jewish community in the Middle Ages.
Next, venture to Besalú's iconic landmarks, starting with the covered bridge. This structure, with its fortified entrance and unique arches, is a photogenic symbol of the village, spanning the Fluvia River. Your guided walk then takes you through the old town, a treasure trove of historic buildings that echo the medieval past. You'll also visit the castle, a grand structure that once served as the seat of power in Besalú, offering panoramic views over the village and surrounding countryside.
After your immersive trip into the past, return to Girona for a leisurely lunch. The afternoon is yours to enjoy the sun-kissed beaches of Costa Brava. Relish the turquoise waters, golden sands, and the laid-back Mediterranean vibe.
As the day starts to cool, it's time to visit Mas Molla, a renowned winery in Calonge. Here, you'll have the opportunity to explore the vineyards, learn about the winemaking process, and, most importantly, sample some of their finest wines. This early evening wine tasting provides a delightful cap to your day, allowing you to savor the flavors of Catalonia amidst the scenic vineyard vistas.
Best Tours from Emily! Words can't express how grateful it was to be able to call on Emily for help with some excursions in Spain. Emily, thanks soo much. You're the BEST!!!
Day 5: Self-Guided Exploration of Cap de Creus & Port Lligat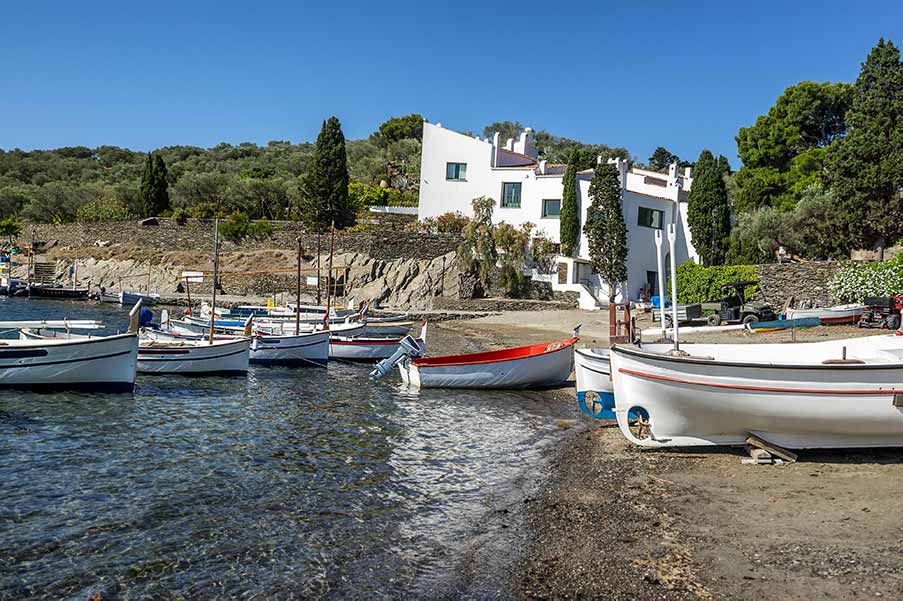 On the fifth day of your adventure, you'll drive north along the scenic Costa Brava, heading towards the mesmerizing Cap de Creus and the quaint fishing village of Port Lligat. As the rugged cliffs and azure waters of Costa Brava unfold along your route, you'll be truly captivated by the region's raw natural beauty.
Your first destination, Cap de Creus, is the easternmost point of mainland Spain. This rocky peninsula is known for its extraordinary landscapes, featuring wind-battered cliffs and hidden coves that provide an idyllic backdrop for your day's adventure. It's a place where the Pyrenees mountains meet the Mediterranean Sea, creating a unique biodiversity that you can explore at your own pace.
Next, you'll navigate to Port Lligat, a charming hamlet renowned for being the residence of Salvador Dalí, the surrealist maestro. We've reserved tickets for you to visit the Dalí House-Museum, once the eccentric artist's home. Discover the peculiar universe of Dalí as you stroll through the labyrinthine home filled with peculiar objects and artworks. It's a journey into the artist's world that reflects his visionary and imaginative spirit.
After absorbing the artistic and historic charm of Port Lligat, it's time to unwind on one of the region's serene beaches. Spend your afternoon soaking up the sun, swimming in the crystal-clear waters, or simply relaxing with a good book.
As the sun begins to set, continue your journey to Olot. Check-in at your hotel and prepare for another exciting day of your Catalan adventure. Today's self-guided journey is designed to give you a taste of Catalonia's diverse natural beauty, artistic heritage, and relaxed Mediterranean lifestyle.
Day 6: Olot Volcanic Park & Medieval Rupit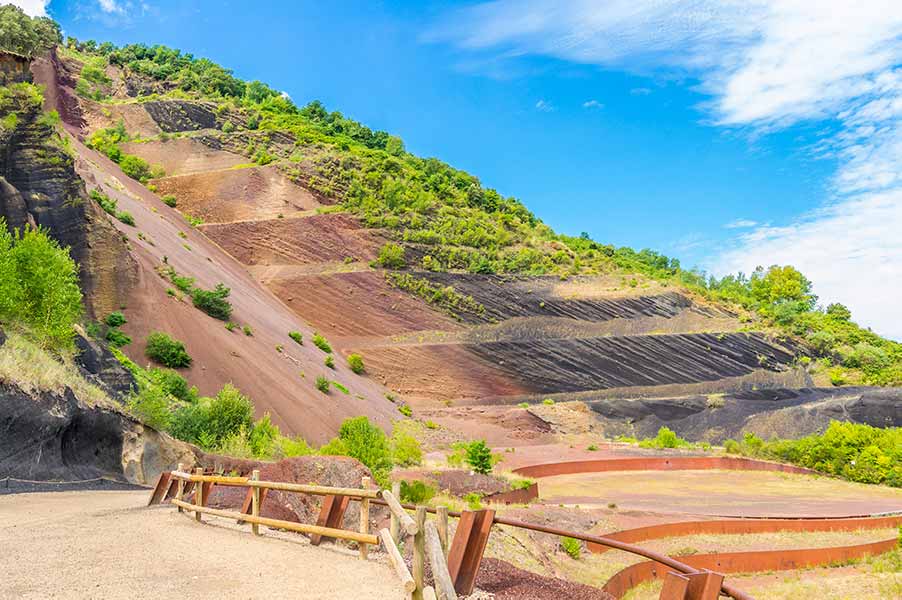 Embrace the early morning light as your day starts with a scenic drive to Olot Volcanic Park. Located in the heart of the Garrotxa Natural Park, Olot is the land of volcanoes, known for its mesmerizing geological wonders and rich flora and fauna.
Your adventure begins with an unforgettable sunrise hot air balloon ride over the ancient volcanoes, guided by an experienced balloon pilot. As you ascend into the cool morning air, witness the landscape transform into hues of oranges and pinks, with the dormant volcanic cones casting long shadows over the lush greenery. This enchanting view of the break of dawn from high above the ground is a truly magical experience you won't forget.
After your flight, you'll be rewarded with a hearty country breakfast as you exchange stories and impressions from your aerial adventure.
Later in the day, gear up for a hiking expedition in the captivating medieval town of Rupit. Follow your guide through cobblestone streets, past stone houses, and over an iconic hanging wooden bridge. Make sure not to miss the local castle and the serene Sant Joan de Fabregas Hermitage, both enveloped in rich history and unique architectural style.
The hiking trail will lead you to Salt de Sallent, an awe-inspiring 80-meter waterfall in the heart of a verdant forest. Listen to the harmonious sounds of nature as the waterfall cascades down into a crystal-clear pool below. The hike covers a distance of 10.5 km and is of medium difficulty, making it an invigorating yet manageable journey for most.
This day, rich in outdoor activities, promises to invigorate your senses and deepen your connection with Catalonia's unique geographical wonders and historical heritage.
Excellent Individualized Tour Company for People who do not want to go on Package Tours. I used Emily to arrange a tour of Southern Spain in January, 2020 for 4 people. It turned out to be great. What I do not like is being shepherded around to cheesy tourist sites and waiting in lines of tourists. Emily arranged for very competent and efficient drivers, fantastic guides, very good hotels and even recommended restaurants for each location. The best thing about using Emily is that when she arranged for (at my request) wine tastings, olive oil tastings, a flamenco show is that all of them were authentic and interesting and none of them were contrived or cheesy. While on the trip, she checked in and made sure everything went smoothly. When we went to the Alhambra or other ticketed sites, we always got to skip the line due to Emily. There was one overall price per person (depends on double/single room) that I felt was very fair for the level of service provided.
Day 7: Exploring the Magic of L'Esquirol & Tavertet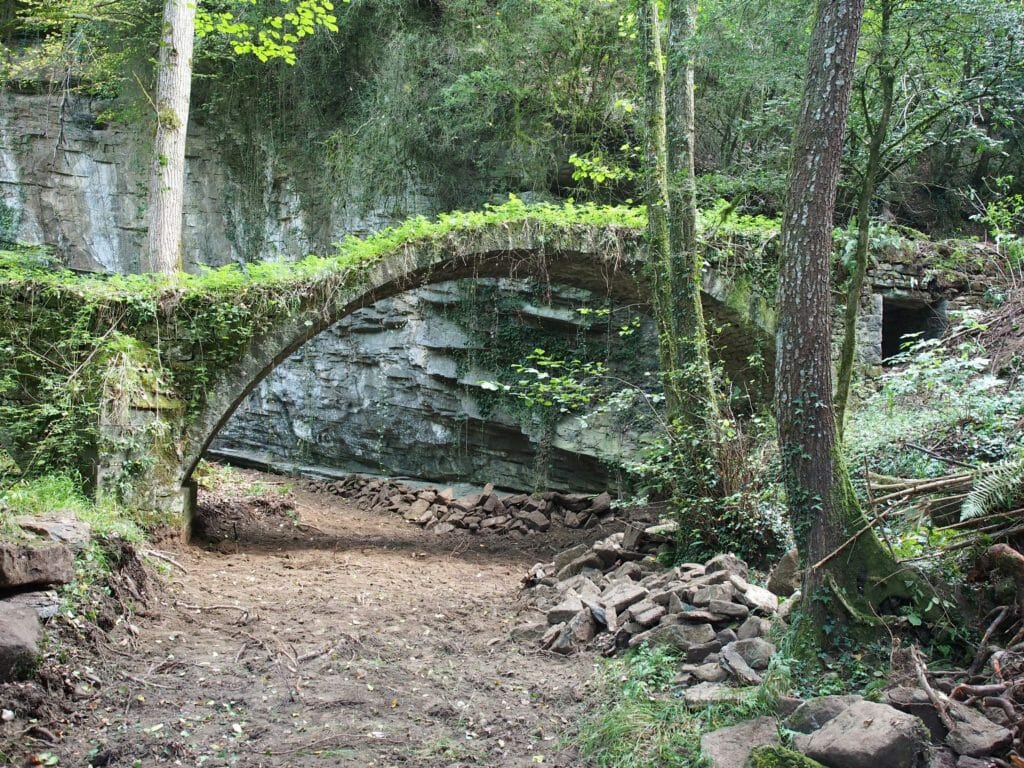 Begin your day with a scenic drive to L'Esquirol, a quaint village noted for its historical witch hunts. Your journey commences at the local church, where you'll meet your knowledgeable guide. Embark on a trek through enchanting forest pathways, leading you to Bertrand Mill Bridge. This tranquil spot was once believed to be the dwelling of mystical creatures such as nymphs and gnomes.
As you continue through the countryside, you'll encounter an abandoned Romanesque church shrouded in legends of demons aiding in crop harvesting. Your trail will ultimately guide you to Demon Gorge, home to an enticingly deep pool perfect for a refreshing swim. Covering a distance of 8.6 km, this medium-difficulty hike offers an intimate exploration of L'Esquirol's mythical and natural landscapes.
Post-lunch, prepare for an afternoon hike in Tavertet, offering a rich encounter with Romanesque architectural wonders. A style prevalent in northern Spain during the feudal era, Romanesque architecture's simplistic beauty is truly captivating. Begin at the 11th-century Church of Sant Cristofol before climbing up Puig de la Força to the ruins of Cornil Castle. As you explore these ancient remnants, your guide will regale you with legends of the tyrant who once resided within these fortress walls.
As the evening descends, embark on a relaxing drive back along the picturesque Costa Brava to Barcelona. Here, you'll have the chance to immerse yourself in the passionate world of Flamenco at the Tablao Flamenco Cordobés, ending your day on a cultural high note.
After a week of unforgettable experiences and vivid memories, prepare for your private transfer to the airport. As you embark on your journey home, reflect on the indelible mark Catalonia has left on your heart. Our team is always available for your assistance should you wish to explore more itineraries or simply recount your adventures. We look forward to the opportunity of hosting your next unforgettable journey.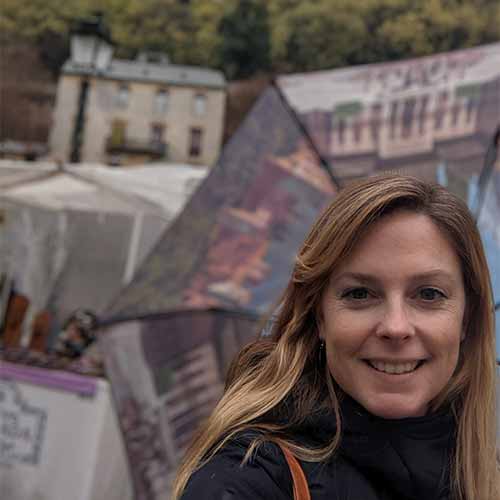 Say Ola to Emily, your personal tour planner at Guided Spain Tours. Get in touch by filling in the form below and requesting your complimentary itinerary!
Get A Tailored Version Of This Itinerary
This immersive eight-day journey through Catalonia offers a rich blend of historical insight, natural beauty, and cultural experiences that will create memories to last a lifetime.
If you've been captivated by this tour and would like a bespoke version tailored to your interests and preferences, please don't hesitate to get in touch with us. We are here to craft your dream holiday.
Highly recommend Emily! Emily created a personalized itinerary for us in southern Spain. She was very knowledgeable about the region, attentive, and personable. She returned emails properly, and was a pleasure to work with. Emily was flexible and did not make mind making changes in the itinerary-- Her goal is to please her customers!
Emily is GOOD! Emily arranged a 14 day tour for us in Spain at short notice of a week or so. The whole tour was beautifully organized, amazingly flexible and the rare glitches were attended to and addressed, literally instantly. For sure we will be back for further tours with her. Thanks, Emily.
Best Tours from Emily! Words can't express how grateful it was to be able to call on Emily for help with some excursions in Spain. Emily, thanks soo much. You're the BEST!!!
Spain and Portugal trip: Emily did an amazing job Of setting up our trip through Spain and Portugal. All of our tours were outstanding and personalized. We had a wonderful time!
Private Tour: Emily is a pleasure to work with. She arranged hotels, activities, tour guides and transportation in Barcelona, Madrid, Segovia, Toledo, Cordoba, Avila, Seville, Malaga, Gibraltar. She was extremely responsive when we had questions and made sure that everything flowed smoothly.