By Emily Matthews – Owner & Founder of Guided Spain Tours
"Any reasonable, sentient person who looks at Spain, comes to Spain, eats in Spain, drinks in Spain, they're going to fall in love"

– Anthony Bourdain
Originally from North Carolina, our family uprooted and moved to Spain when I was just 13 years old. My father's work as a missionary eventually led to my parents moving on; however, as Anthony Bourdain predicted in the quote above, my heart now belonged to Spain, and I chose to build my life here and discover ways to share my passion for the incredible regions of Espania with visitors from around the world.
After some years working in the world of Spanish service and tourism sectors, I made the next step in my journey by putting my planning skills and local knowledge of the country to use by gaining my certification as an officially licensed tour guide and opening my bespoke tours agency – South Ole Spain.
The company started small in 2010, with just a handful of employees working out of our small office in Andalucia. But as word of the quality of our service and attention to detail spread, we quickly gained a reputation for delivering seamless, personally tailored private tour experiences.
This brings us to the formation of Guided Spain Tours. With a decade of industry experience behind us, a growing team of tour planning specialists and expert local guides, unmatched contacts, and capabilities for providing both authentic off-the-beaten-track tours of Spain and exclusive VIP experiences, I decided that "South Ole" no longer reflected our status as a leading nationwide tour provider so rebranded to "Guided Spain Tours".
The ethos of Guided Spain Tours puts customer care and personalization at the heart of our service. We deliver a complete, all-in-one solution for your travel needs in Spain, from guided experiences and unique local activities to accommodation and in-country transportation. All are designed for a totally unique bespoke tour itinerary that we provide free of charge to every guest.
We look forward to welcoming you and your family to Spain; if you would like to get in touch to discuss planning your vacation or you'd like to find out more about the type of activities and experiences we can offer in Spain, please do not hesitate to send us an inquiry and we will get back to you straight away.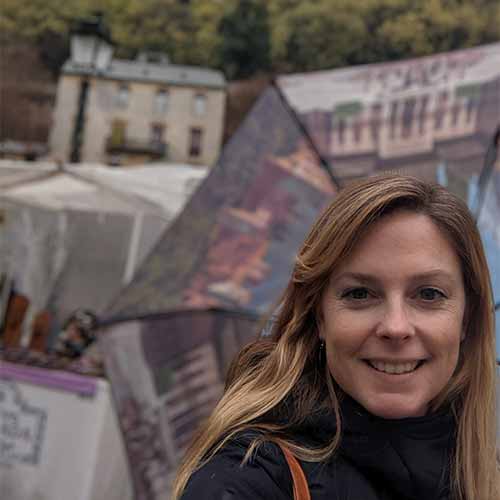 Emily Matthews:
Emily is our founder and tour director. She customizes all new tours and is on-call 24/7 for clients in Spain, Portugal, and Morocco.
Luis Miguel Maeso:
Luis Miguel has been receiving our travelers in Toledo for about eight years now. He belongs to the official guide association in Toledo and specializes in all kinds of history. He can cover all 3 Toledo religions: Christianity, Judaism, and Islam in a fascinating manner.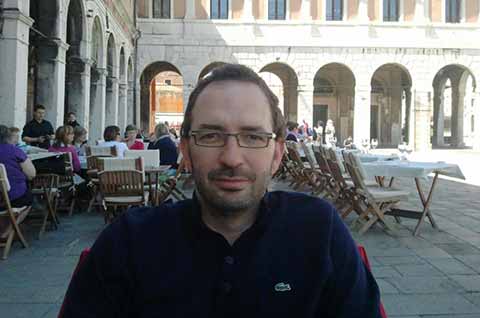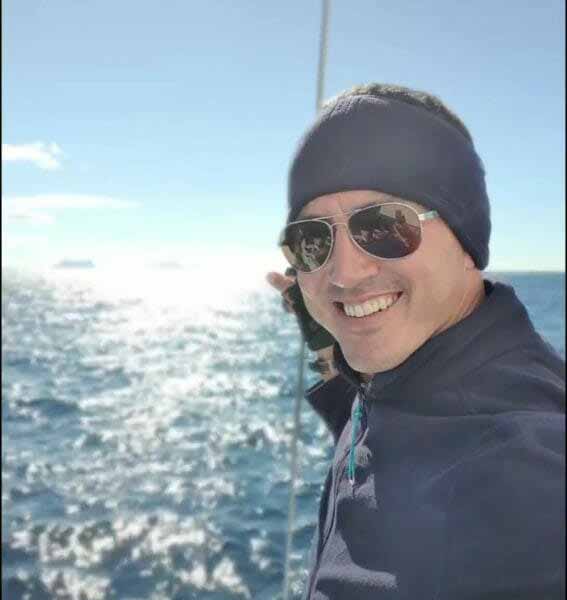 Jorge Villamizar:
Jorge is our sailing expert! He captains Inquieto and organizes outings on the private boats and our jet skis across the Spanish coast.
Ivan:
Ivan comes from a family of British and Spanish sherry lovers. He lives in Jerez de la Frontera and loves sharing his province with travelers. Join him on historic tours of old Cádiz, wine tastings in the countryside, bike rides along Cadiz's lovely lanes, or in Puerto de Santa María for the best seafood.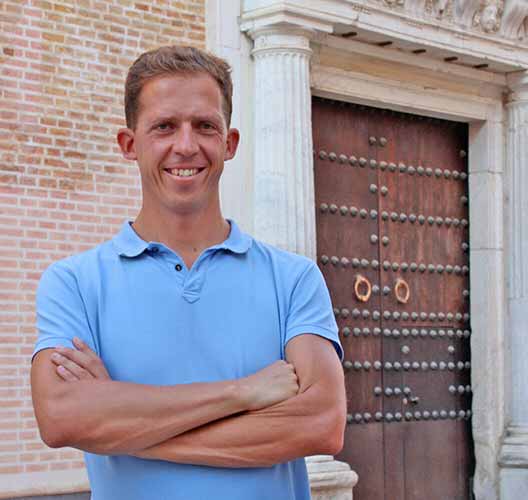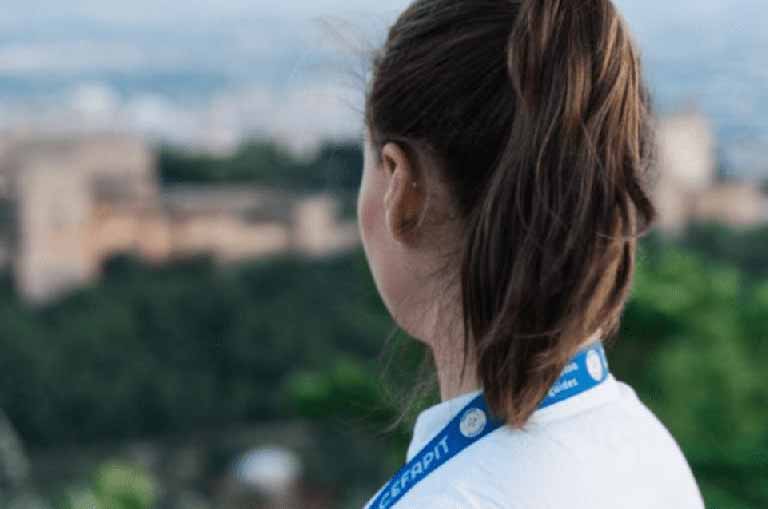 Cristina: 
Cristina is Spanish on her dad's side and German on her mother's side. She has close ties to Granada and lives there now. Her expertise in Jewish Heritage makes her the perfect pick for any tour on Sepharad. Cristina is upbeat, kind, and extremely flexible.
Carlos Perez:
Carlos Pérez has been our guide since 2016. We find he is the ideal guide for any kind of client. Carlos is sunny, adaptable, and knowledgeable about his city and Catalonia in general. In his free time, he likes to hike and bike in Catalonia's great outdoors. Join him during your time in Barcelona!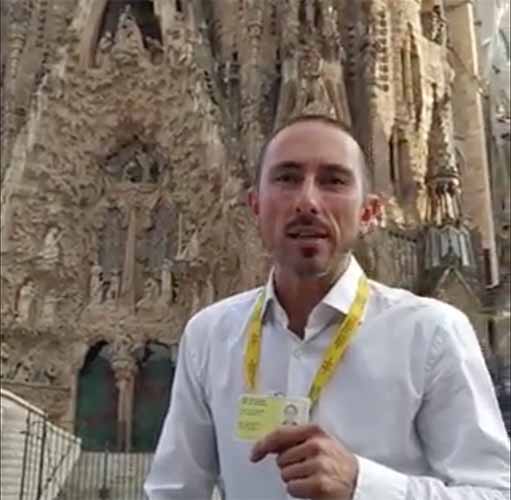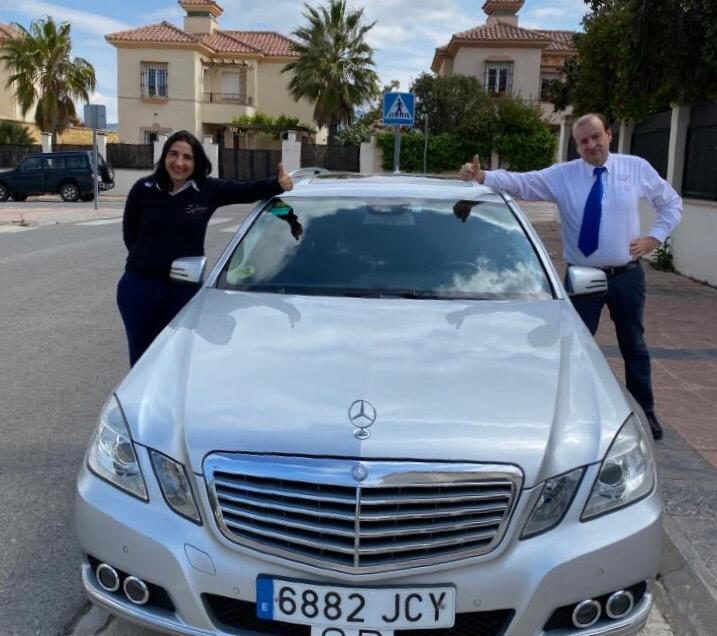 Bernabé and Isabel:
Bernabé and Isabel take care of all our client's transfers in Spain. This couple has lovingly put together a flotilla of brand-new sedans, vans, and buses. All vehicles have air-conditioning, water, and WiFi. Bernabé and Isabel have been driving the cities and towns of Spain for over 20 years. They will treat you like you are family if you let them!
Alfredo Carrasco:
Alfredo has lived near Ronda his entire life. He created our Benalauría Experience, a White Village Tour. His love for his region and the great outdoors makes him the perfect guide to that village lost in the hills.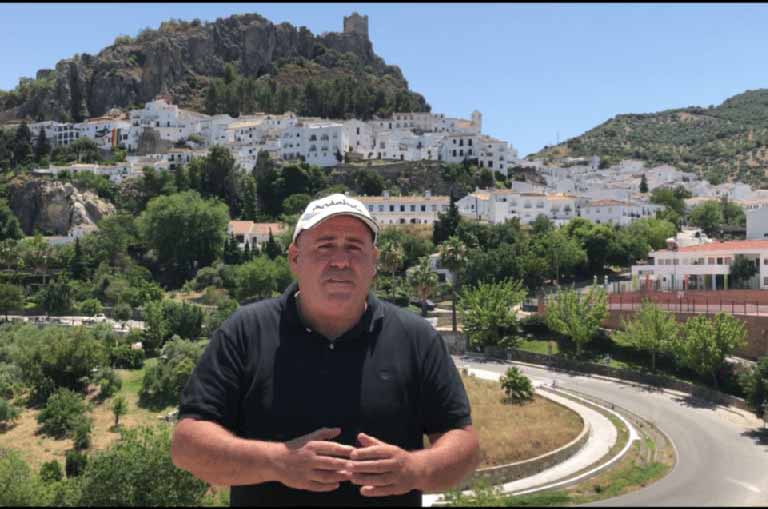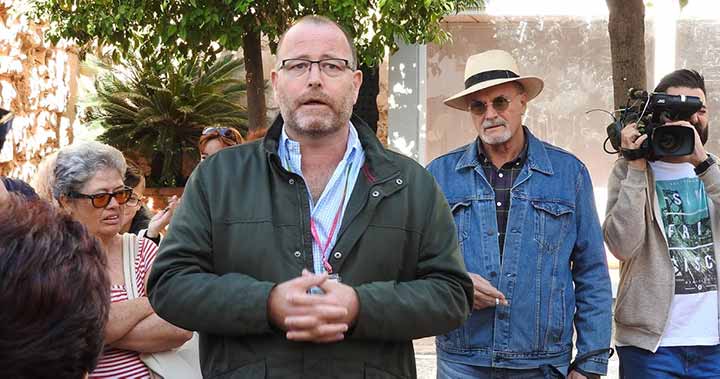 Alejandro Perez-Malumbres:
Alex and his brother Edu make a fantastic archaeological guide team for Málaga province. They specialize in Caminito del Rey, Marbella, and all the little villages in the area.
Contact Our Expert Tour Planners in Spain
If you're looking to explore the possibilities for your personalized tour in Spain, feel free to reach out to us through our online inquiry form.
Simply provide us with details about your desired destinations and share any specific activities or locations that spark your interest. With this information, our dedicated team will diligently craft a complimentary tailor-made itinerary just for you!
Highly recommend Emily! Emily created a personalized itinerary for us in southern Spain. She was very knowledgeable about the region, attentive, and personable. She returned emails properly, and was a pleasure to work with. Emily was flexible and did not make mind making changes in the itinerary-- Her goal is to please her customers!
Emily is GOOD! Emily arranged a 14 day tour for us in Spain at short notice of a week or so. The whole tour was beautifully organized, amazingly flexible and the rare glitches were attended to and addressed, literally instantly. For sure we will be back for further tours with her. Thanks, Emily.
Best Tours from Emily! Words can't express how grateful it was to be able to call on Emily for help with some excursions in Spain. Emily, thanks soo much. You're the BEST!!!
Spain and Portugal trip: Emily did an amazing job Of setting up our trip through Spain and Portugal. All of our tours were outstanding and personalized. We had a wonderful time!
Private Tour: Emily is a pleasure to work with. She arranged hotels, activities, tour guides and transportation in Barcelona, Madrid, Segovia, Toledo, Cordoba, Avila, Seville, Malaga, Gibraltar. She was extremely responsive when we had questions and made sure that everything flowed smoothly.