Private Tours of Spain, Custom Tailored For You!
Our tour planning specialists and expert guides create luxury private tours of Spain tailored exactly to our client's tastes and desires. Quite simply, there is no finer way to experience this beautiful country than on a bespoke custom tour from Guided Spain Tours.
Excellent Individualized Tour Company for People who do not want to go on Package Tours. I used Emily to arrange a tour of Southern Spain in January, 2020 for 4 people. It turned out to be great. What I do not like is being shepherded around to cheesy tourist sites and waiting in lines of tourists. Emily arranged for very competent and efficient drivers, fantastic guides, very good hotels and even recommended restaurants for each location. The best thing about using Emily is that when she arranged for (at my request) wine tastings, olive oil tastings, a flamenco show is that all of them were authentic and interesting and none of them were contrived or cheesy. While on the trip, she checked in and made sure everything went smoothly. When we went to the Alhambra or other ticketed sites, we always got to skip the line due to Emily. There was one overall price per person (depends on double/single room) that I felt was very fair for the level of service provided.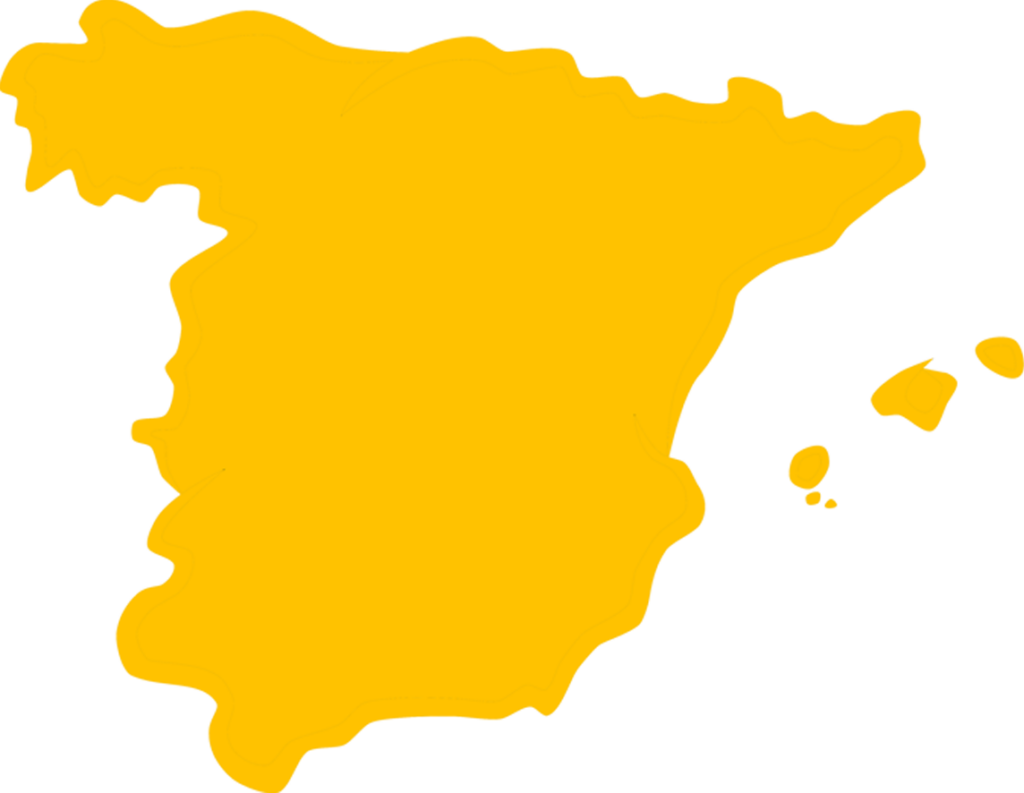 Custom Tours Perfect For Families, Small Private Groups, & Business Trips
Planning your Spanish vacation with us means you will enjoy a seamless experience from arrival to departure. Whether it is exploring iconic sites in Barcelona and Madrid, a cross-country family vacation, city tours with foodie experiences, luxury sailing expeditions on the Mediterranean, or anything else in between, our three-step process ensures you will maximize your time in Spain doing the activities and visiting the sites you love, all in the company of your experienced, qualified, and friendly guide.
Get Your Complimentary Custom Tour Itinerary
We are passionate about sharing our love of this country and taking our clients to not only world-famous and iconic locations, but also showing them the authentic side of Spain and the many hidden treasures in each region. 
For a complimentary itinerary filled with guided tours of the most fascinating locations, cultural and historical hotspots, and exclusive experiences across any region of Spain, complete our inquiry form below letting us know how long you will be here and any destinations you have in mind. Allow our tour planners to do the rest! If you would like help selecting accommodation, we can include this for you in your custom itinerary.
Highly recommend Emily! Emily created a personalized itinerary for us in southern Spain. She was very knowledgeable about the region, attentive, and personable. She returned emails properly, and was a pleasure to work with. Emily was flexible and did not make mind making changes in the itinerary-- Her goal is to please her customers!
Emily is GOOD! Emily arranged a 14 day tour for us in Spain at short notice of a week or so. The whole tour was beautifully organized, amazingly flexible and the rare glitches were attended to and addressed, literally instantly. For sure we will be back for further tours with her. Thanks, Emily.
Best Tours from Emily! Words can't express how grateful it was to be able to call on Emily for help with some excursions in Spain. Emily, thanks soo much. You're the BEST!!!
Spain and Portugal trip: Emily did an amazing job Of setting up our trip through Spain and Portugal. All of our tours were outstanding and personalized. We had a wonderful time!
Private Tour: Emily is a pleasure to work with. She arranged hotels, activities, tour guides and transportation in Barcelona, Madrid, Segovia, Toledo, Cordoba, Avila, Seville, Malaga, Gibraltar. She was extremely responsive when we had questions and made sure that everything flowed smoothly.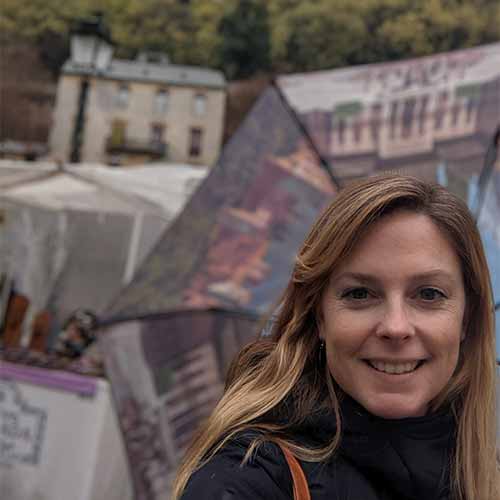 Hola from Spain! I'm Emily Matthews, tour director at Guided Spain Tours.
After working as a guide for several years, the arrival of my wonderful children has seen me build our agency, where I now channel my energy into crafting personalized custom tours across Spain's diverse regions.
Our team of tour planners and officially licensed guides are delighted to offer their local insight and knowledge to deliver bespoke itineraries and seamless experiences for your Spanish Vacation. We look forward to getting to know you and creating memories you will cherish for a lifetime.