Reviews Of Our Tours Of Spain
Antonio was the perfect host: Antonio was the perfect host- we ate and drank through beautiful Spain. Tour guides were professional and funny! Thank you for such a wonderful experience.
The experience was perfect: All plans were excellent and went off without a hitch. Accommodations were excellent, guides were pleasant knowledgeable and prompt, our driver was outstanding. Flawless start to finish. 17 days of travel at its best.
An amazing customized tour: An amazing customized tour of hidden gems in Spain most tourists have never heard of much less seen. We could not have been more pleased with the experiences, the guides, the accommodations and the service. Thank you!!
You put together a fantastic trip: You put together a fantastic trip for us during our stay in Portugal and Madrid. From the accommodations, to the drivers to the tour guides in each location that we visited, everything was done in a first class manner. I would not hesitate to recommend your travel services to anyone who wishes to visit Europe and experience the trip of a lifetime.
A great Trip to Spain and Portugal! Our trip was everything we hoped and planned for. Antonio did a great job listening and understanding what we looking for from our trip. He then executed the details perfectly. All the arrangements he made, from the hotels, the guides and transportation made our trip relaxing and enjoyable...
Fantastic Vacation: Fantastic vacation with great itinerary. Everything went smoothly.
First Class travel in Spain Antonio and his team have been amazingly helpful and professional every time we have used his services.. They have organized at least five excursions throughout Spain for us and have provided excellent service. Everything from the transfers, the drivers, the accommodations to the guides have always been first rate. I strongly recommend their services.
Muchas Gracias! Thank you for all of your incredible help! This was our second time using your services and we could not have been happier. The Sixtyfour Apartments in Barcelona were a particularly perfect fit for our family...fabulous recommendation.
I had a great trip! Joel was amazing in setting my trip up for me and the guides and drivers were all wonderful. I had questions throughout the trip and Joel always responded quickly, helping me on my way.
To Antonio, Sylvia and the rest of the team. Thank you for extending outmost patience, professionalism and personalized service during our trip in Spain. You truly made our trip a memorable one. I look forward to seeking your help again in my future trips. I cant wait to share my experience with your company to my friends travelling in europe and elsewhere around the world 🙂
Excellent Travel Agent for Spain Antonio and his team are fantastic. Antonio listened to what our travel preferences were and then built a fantastic itinerary that resulted in a great vacation! Great planning and communication in advance so we knew what to expect, where to be, and who to meet each day. All of the drivers and tour guides were excellent and were always on time and easy to locate. Hotels were great and located exactly where we needed to be to enjoy our evenings close to restaurants and attractions. I recommend him highly.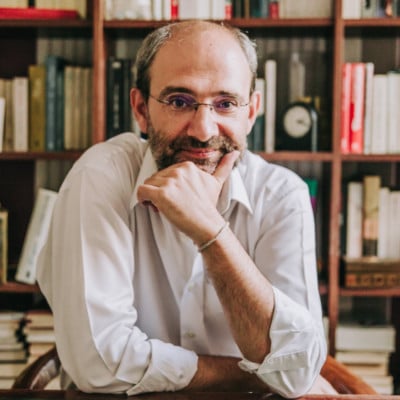 Ola from Spain! I'm Antonio Gomez Coronado, founder, and Owner of Guided Spain Tours. Although I am a madrileños, meaning I was born and raised in Madrid, years of extensive travel throughout Iberia mean that I like to call the whole glorious Peninsula home.
I have always been passionate about sharing my love and insight into Spain's diverse regions with our guests. In following this calling I set up my first agency in 2002, and now with Guided Spain Tours, I believe we provide the ultimate private tour experience for our clients.
Our tour planners are delighted to offer their local insight and knowledge to deliver bespoke itineraries and seamless guided experiences for your Spanish Vacation. We look forward to getting to know you and creating memories from Spain that you will cherish for a lifetime.
Contact Your Spain Private Tour Specialist
With over 15 years of experience providing private tours of Spain, we have mastered the art of hand-crafting exquisite private tours filled with iconic sights and exclusive experiences that others simply cannot match. 
Contact our team for your complimentary itinerary and get ready to say Ola to Espania!
Example Multi-Day Spain Tour Itineraries