Jewish Heritage & History in Spain Tour
Jewish Heritage & History in Spain Tour
Spain is home to a deeply rooted Jewish history, with evidence of Sephardic Jews (sometimes referred to as Sephardi Judaism or Hispanic Judaism) living here dating back to a 2nd-century gravestone found in the city of Merida.
Guests can wander through old Juderías (Jewish neighborhoods), where Spanish Jews lived until the inquisition in 1492. Alongside medieval synagogues and sites of significance to the Jewish diaspora, we will also ensure your private tour takes you to the major cultural, historical, and architectural wonders that Spain has to offer.
Highlights of Our Jewish Spain Tour
We provide complimentary customized itineraries to our clients to ensure that we have designed the perfect tour for them before they consider booking. Your personal tour planner will be in touch to discuss which locations you may have a special connection with and to provide their expert local knowledge to create the best experience possible for you, tailored exactly to your tastes.
Below is a succinct description of some of the most popular cities and sites in Spain with significant Jewish heritage and artifacts for you to visit with your private guide.
Barcelona: An Ancient City, With A Rich Jewish Past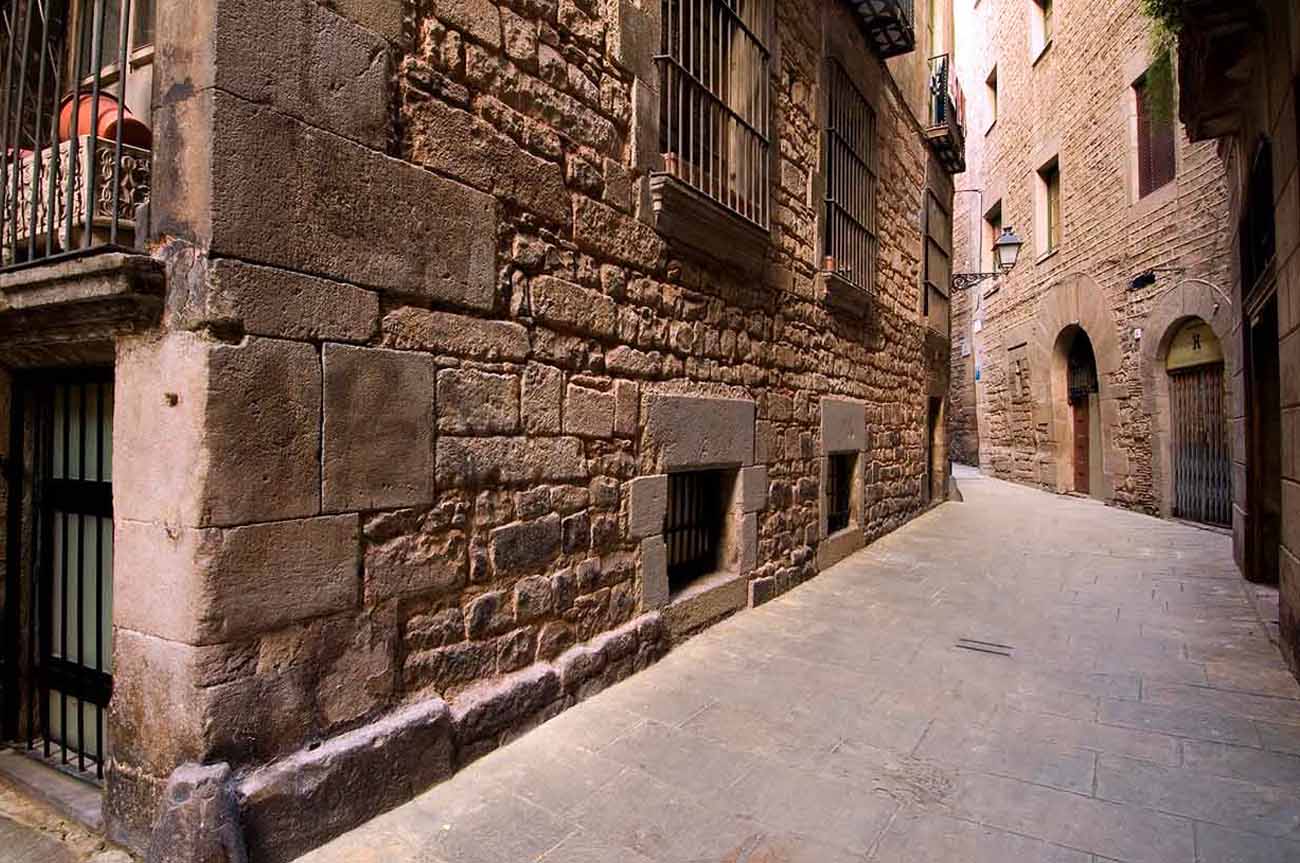 The 2000-year-old city was once home to four synagogues. Here the Judería is called El Call, and there are still Hebrew letters on some of the neighborhood's buildings. Part of the famous Gothic Quarter, the main synagogue in El Call is said to be one of Europe's oldest. It has since been restored and is now open to visitors. 
One of Barcelona's most popular sites, Montjuic, translates to Jewish mountain. This is due to the Jewish cemetery that you can visit. You can also take a cable car from Montjuic to enjoy amazing views over the city and bay.
The Jewish Quarter of Girona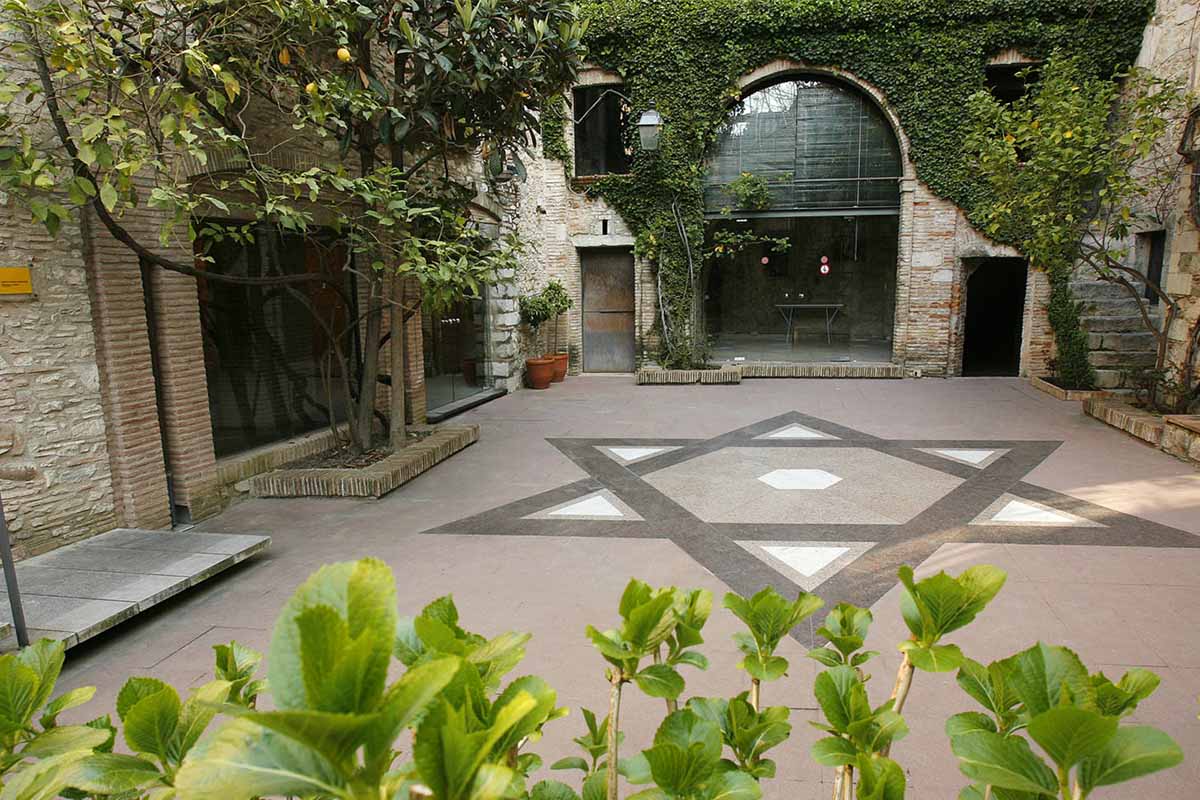 Girona, north of Barcelona has one of the best-preserved Jewish quarters in all of Spain. 
In the heart of the Judería is a new Sephardic heritage cultural site that recreates Sephardic Spain through art, music, and gastronomical events. This was where the synagogue once was. Today there is even a Catalan Museum of Jewish Culture containing a library with many medieval Jewish manuscripts. A beautiful small city, Girona is a must for travelers wishing to explore Jewish Spain.
Legend has it that some of the families expelled in 1492 boarded up their homes believing they would return one day. The Catholics did not want to unearth these homes, out of fear that the authorities might mistake them for being Jewish and expel them too.
Best Tours from Emily! Words can't express how grateful it was to be able to call on Emily for help with some excursions in Spain. Emily, thanks soo much. You're the BEST!!!
Toledo: The "Jerusalem of The West"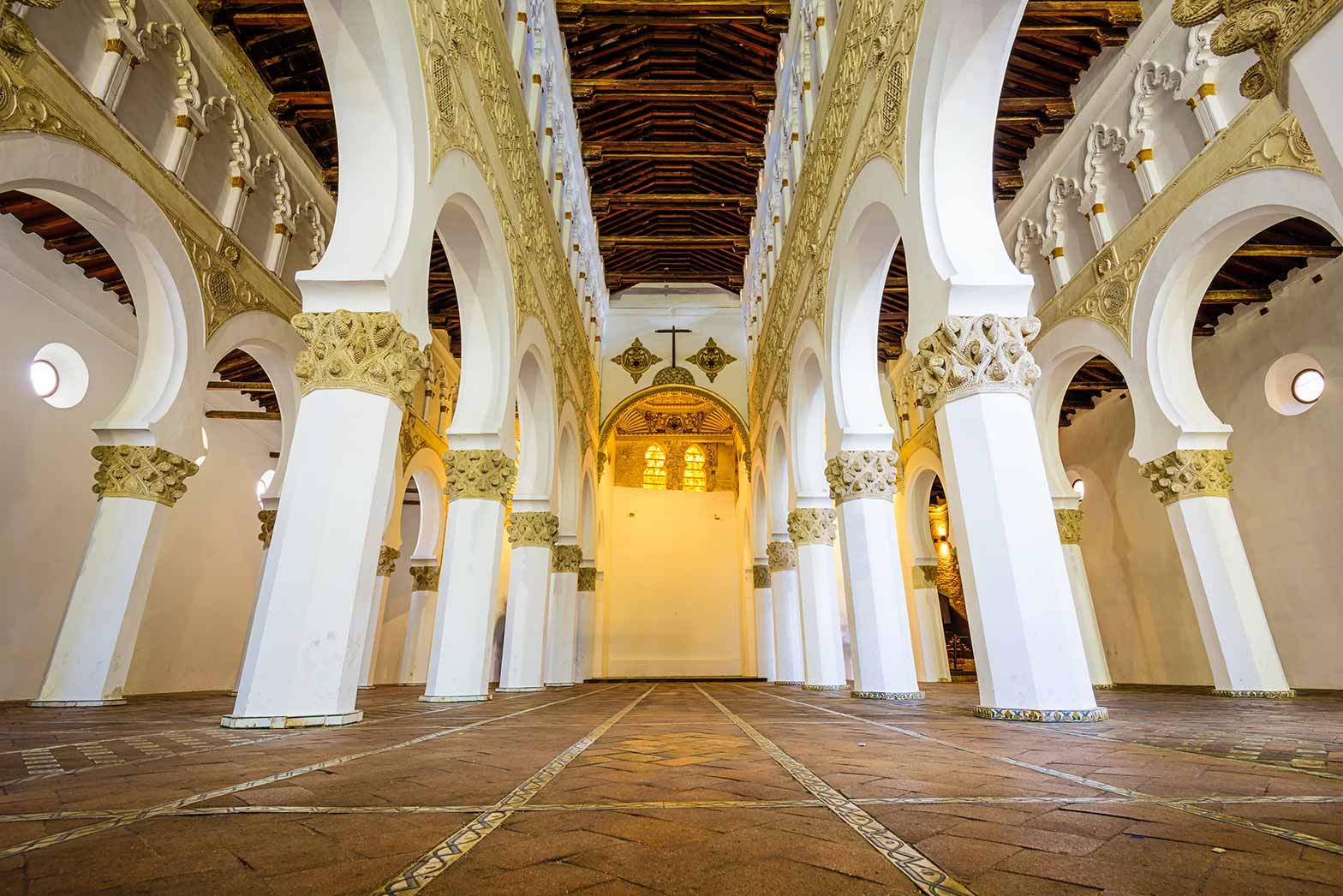 Travelers to Toledo can visit two synagogues: Synagogue El Tránsito and the Synagogue of Santa Maria La Blanca. The former houses a small Sephardic museum and the latter has some of Spain's most beautiful Mudéjar arches. In the early middle ages, Moors, Christians, and Jews even co-existed here.
Toledo is close to the "new Spanish capital" which we would suggest should be your next stop on this tour of Jewish Spain.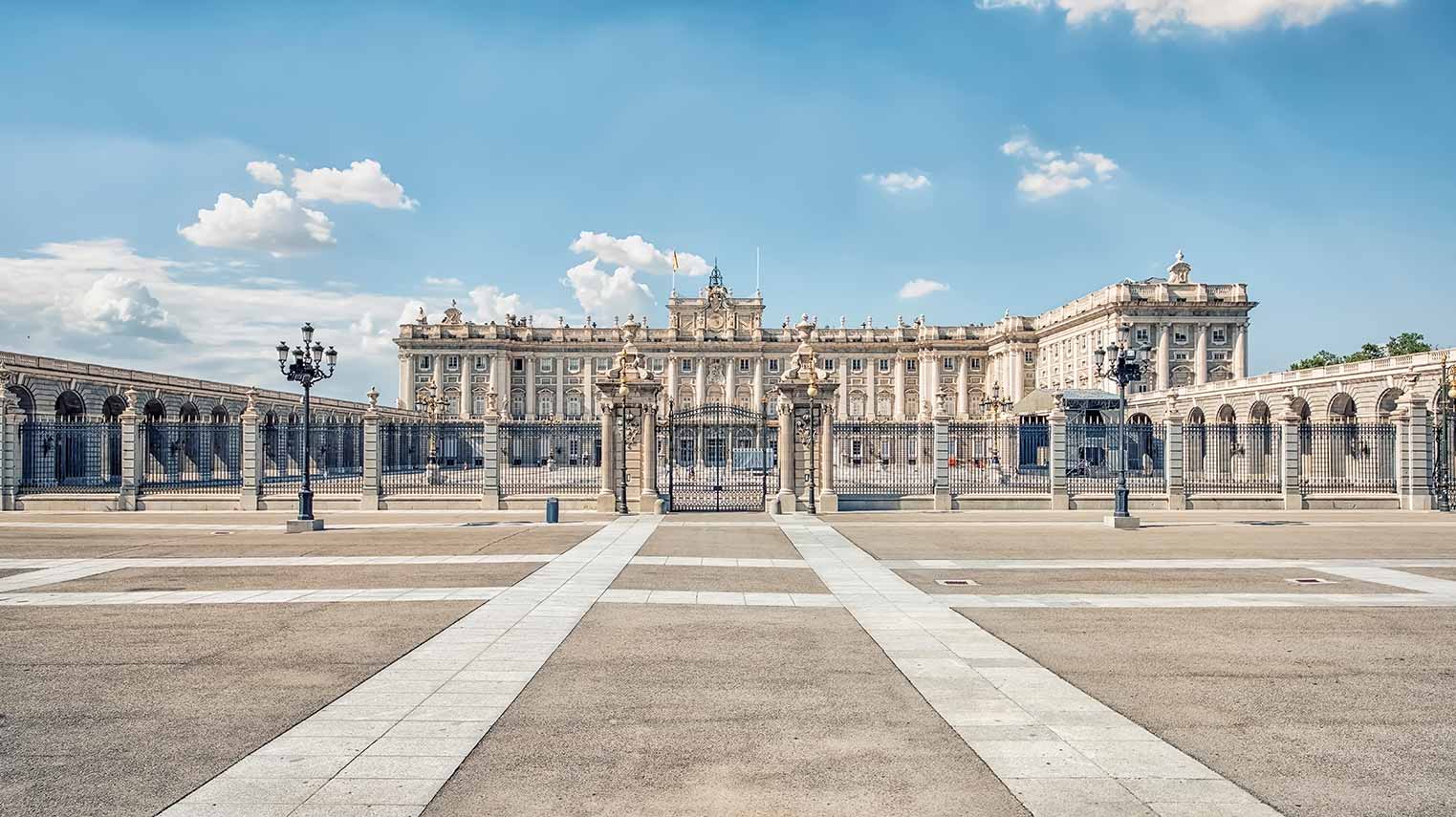 While there is no direct Sephardic architecture in Madrid, it is worth a day to see the amazing Royal Palace and world-class art collections of El Prado and the Reina Sofia. 
There's currently a small Jewish community in Madrid. If you'd like to visit one of the synagogues or cultural centers, we can personally contact them for you in advance to arrange it.
Amazing experience! My husband Douglas and I just came back from a 10 days customized guided tour to Morocco organized by Emily from Guided Spain. It was an amazing trip. Our driver Youssef met us at the Casablanca Airport and he quickly became our guide, security guard and guardian angel! When I got sick he got me medicine and he always found the best toilets when we were on the road. Also, ice cream! We feel that we got the authentic Morocco experience with the riads (hotels) that Emily chose for us and the guides in the different cities we visited. The Merzouga Luxury Desert Camp was totally amazing as well as the visit with the Nomads,and the medinas. This is our second trip with Emily and as the first one, it was excellent. Our next one will be Portugal!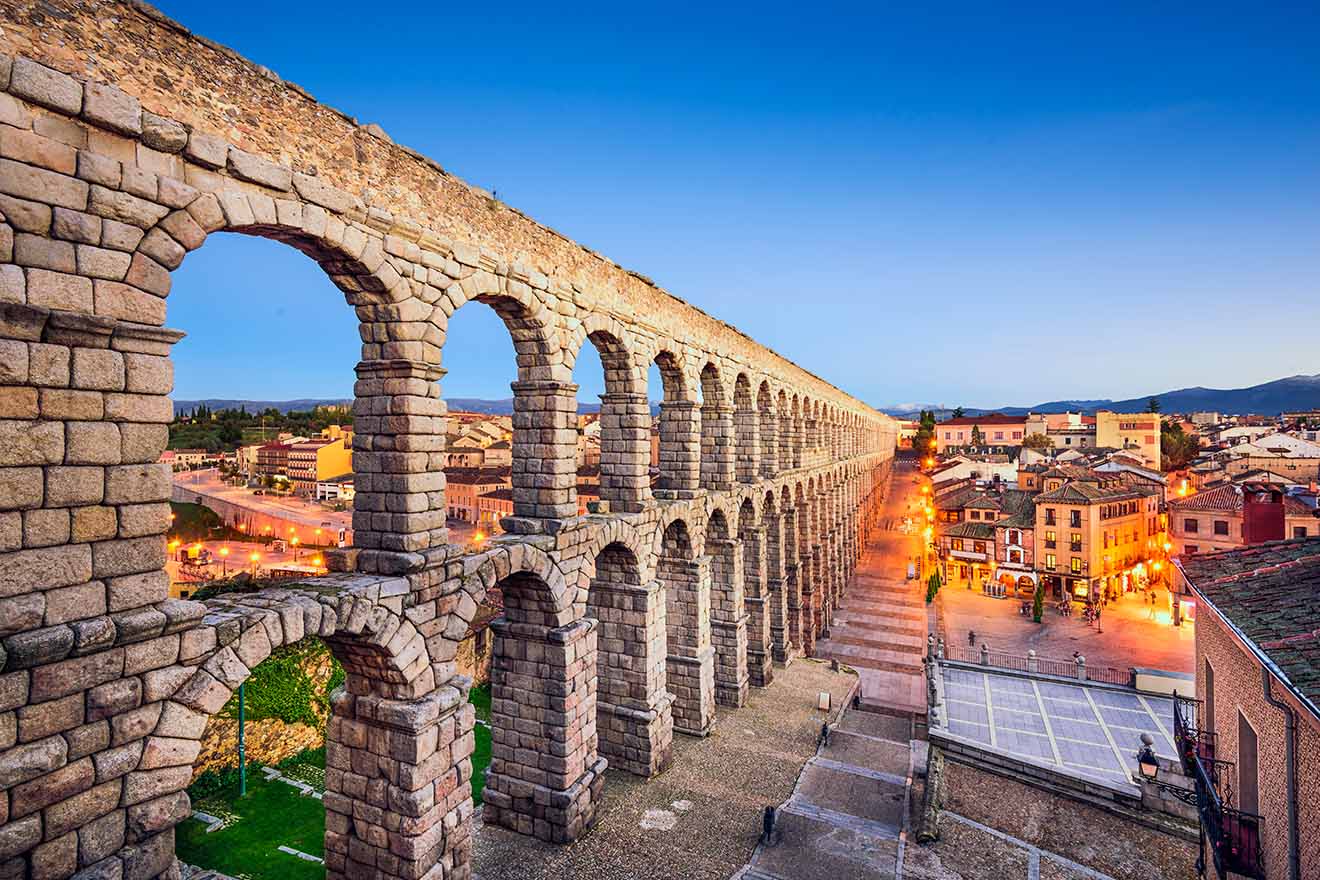 Revisit unforgettable Segovia's Jewish past with a walking tour of the city's magical old quarter. 
Although it is full of Roman influences, Segovia was home to one of Spain's most important Jewish communities and your private guide will reveal all of the secrets that the ancient walls hold. There is also a huge Roman aqueduct and a castle that apparently inspired the castle seen in the introduction to Walt Disney productions!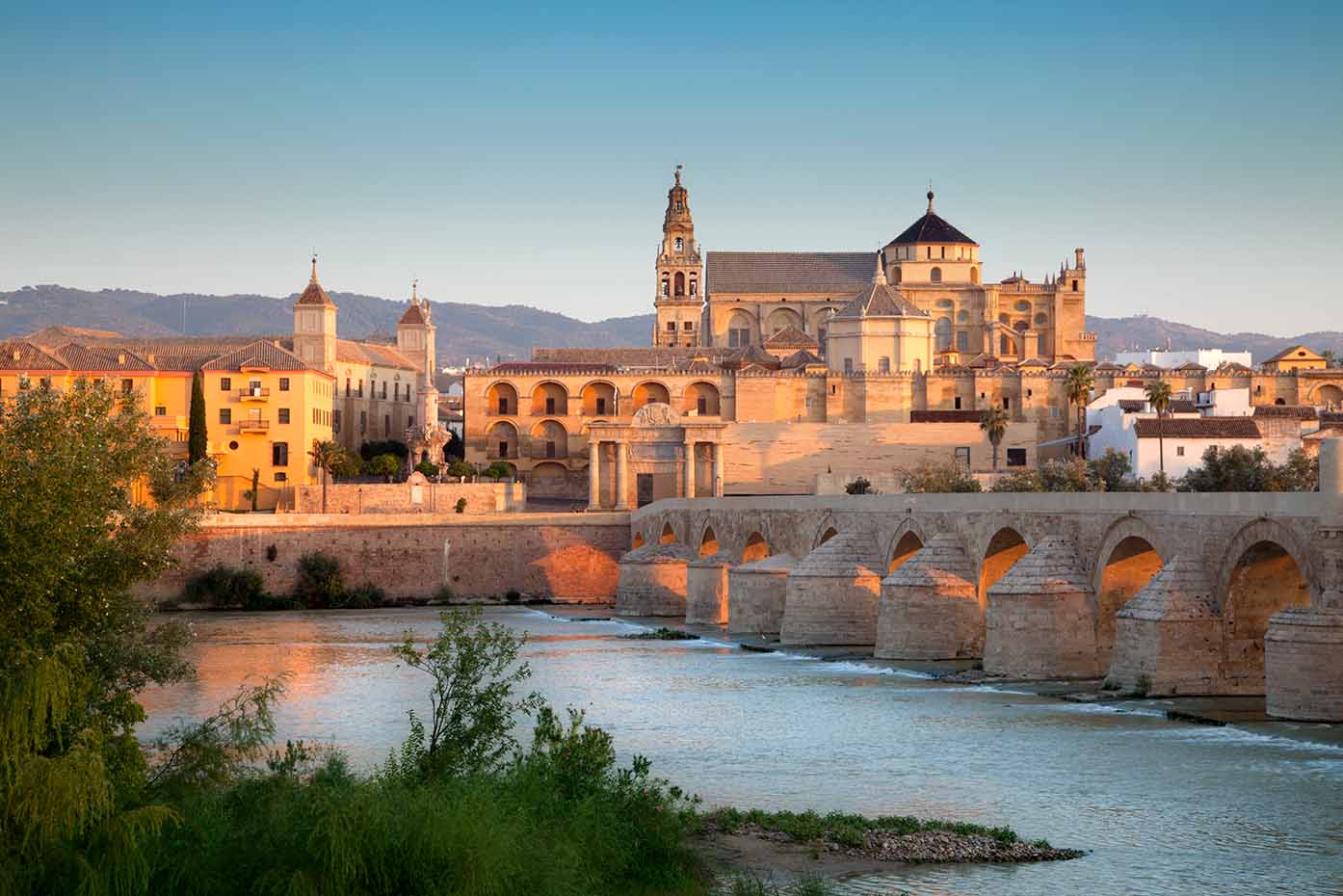 Famous for the "peppermint-styled arches" ancient Córdoba has a rich Sephardic heritage.
All of the sites are in the Judería, or old Jewish neighborhood, in very close proximity to the Mezquita.  Wander the narrow alleyways, which are usually so alive and colorful with Cordoba's signature flowers adorning them.
You will not want to miss the old Córdoba synagogue, in mudéjar-style architecture but with Hebrew writing. Torah scholar and philosopher, Moses ben Maimon, commonly known as Maimonides, was from Cordoba.  You can find a statue dedicated to him in the middle of the small plaza named for him, Plaza Maimonides, pictured above).
Now there are many things to do in Cordoba, Spain that bring the city's Jewish history to life. Although many cities in Spain once had a large Jewish population, the history of Jews in Spain feels most accessible to visitors in Cordoba.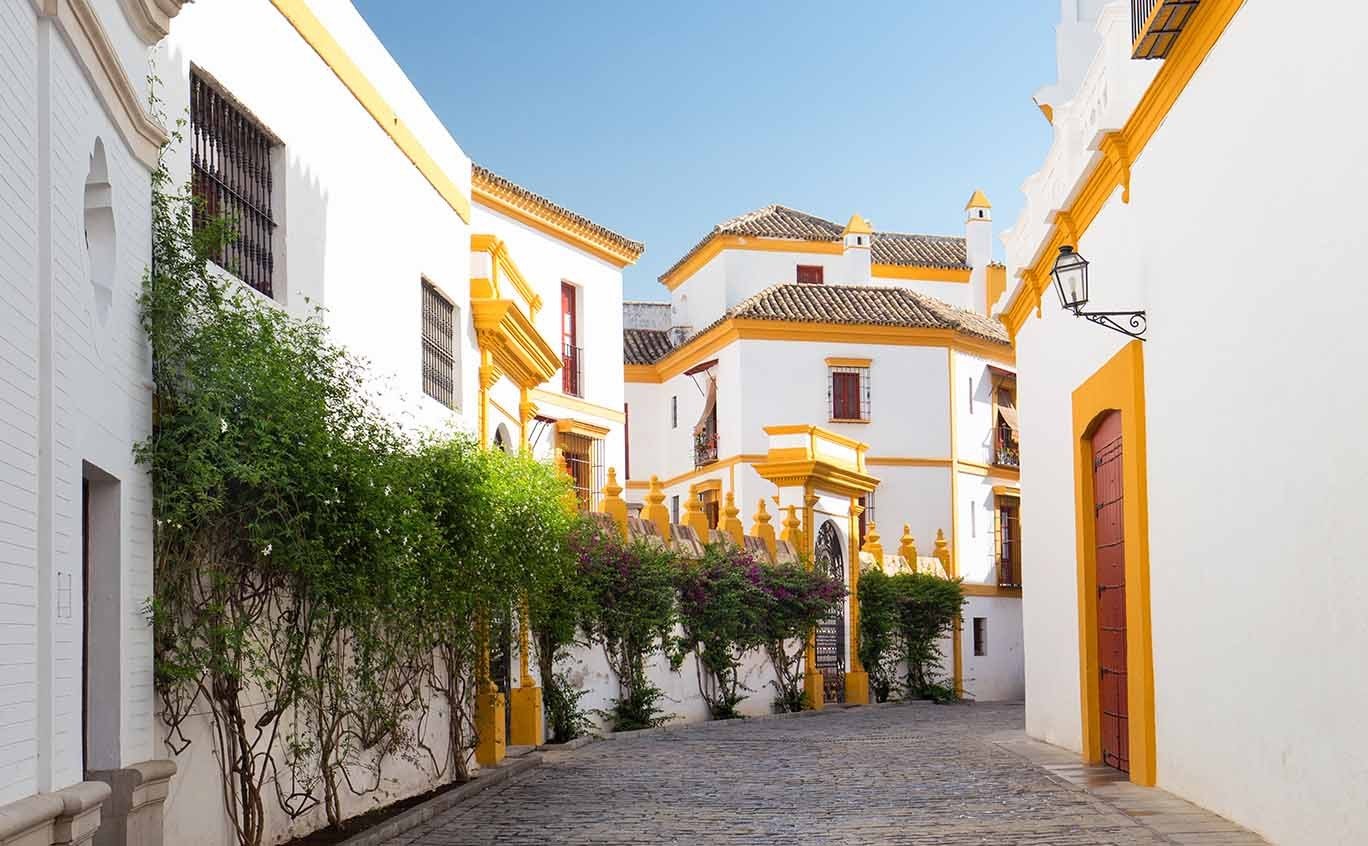 Andalucía's capital city, Seville had a wealth of Sephardic history and colonial gold from the New World. The first Jews arrived way before that. Possibly as early as the 5th century BC, so there is a lot of history in this port city, which is only an hour from the Atlantic. 
From trouble with the Visigoths to returning to Seville living (somewhat) peacefully with the Moors up until about 100 years before the inquisition.  In 1391, the Judería was attacked and nearly 4,000 of Sevilla's Jewish population was killed. Barrio Santa Cruz, which is popular with visitors to Seville today, for its quaint streets and proximity to the cathedral and Alcazar, was the Judería.  And it is the largest Judería on the Iberian peninsula.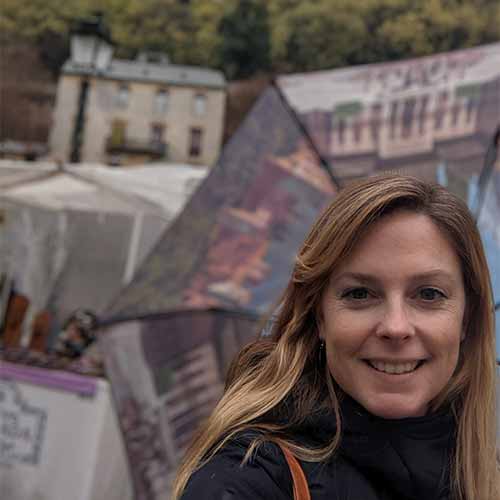 Say Ola to Emily, your personal tour planner at Guided Spain Tours. Get in touch by filling in the form below and requesting your complimentary itinerary!
Contact our Jewish Spain Specialists
Alongside exploring Jewish heritage, history, and traditions in Spain, our private tour planning team will create a custom itinerary for you to ensure that you will experience every dimension of Spain that makes it such an attractive destination for our guests.
For your complimentary tour itinerary, simply complete the form below.
Highly recommend Emily! Emily created a personalized itinerary for us in southern Spain. She was very knowledgeable about the region, attentive, and personable. She returned emails properly, and was a pleasure to work with. Emily was flexible and did not make mind making changes in the itinerary-- Her goal is to please her customers!
Emily is GOOD! Emily arranged a 14 day tour for us in Spain at short notice of a week or so. The whole tour was beautifully organized, amazingly flexible and the rare glitches were attended to and addressed, literally instantly. For sure we will be back for further tours with her. Thanks, Emily.
Best Tours from Emily! Words can't express how grateful it was to be able to call on Emily for help with some excursions in Spain. Emily, thanks soo much. You're the BEST!!!
Spain and Portugal trip: Emily did an amazing job Of setting up our trip through Spain and Portugal. All of our tours were outstanding and personalized. We had a wonderful time!
Private Tour: Emily is a pleasure to work with. She arranged hotels, activities, tour guides and transportation in Barcelona, Madrid, Segovia, Toledo, Cordoba, Avila, Seville, Malaga, Gibraltar. She was extremely responsive when we had questions and made sure that everything flowed smoothly.