14 Day Spain & Portugal Tour Itinerary
Your 14 Day Tour of Spain & Portugal
If you're interested in exploring the rich culture and history of Spain and Portugal, our 14-day private itinerary is the perfect way to do it. 
Our itinerary takes you to some of the most iconic and beautiful places in both countries, including Madrid, Seville, Lisbon, and the Douro Valley. You'll have the opportunity to visit world-famous museums and galleries, taste delicious local cuisine, and explore vibrant city centers and picturesque countryside. 
Our experienced guides will provide insights and knowledge about the places you visit, ensuring that you have a truly unforgettable experience. 
Contact us to learn more about our 14-day Spain and Portugal itinerary and to start planning your dream vacation.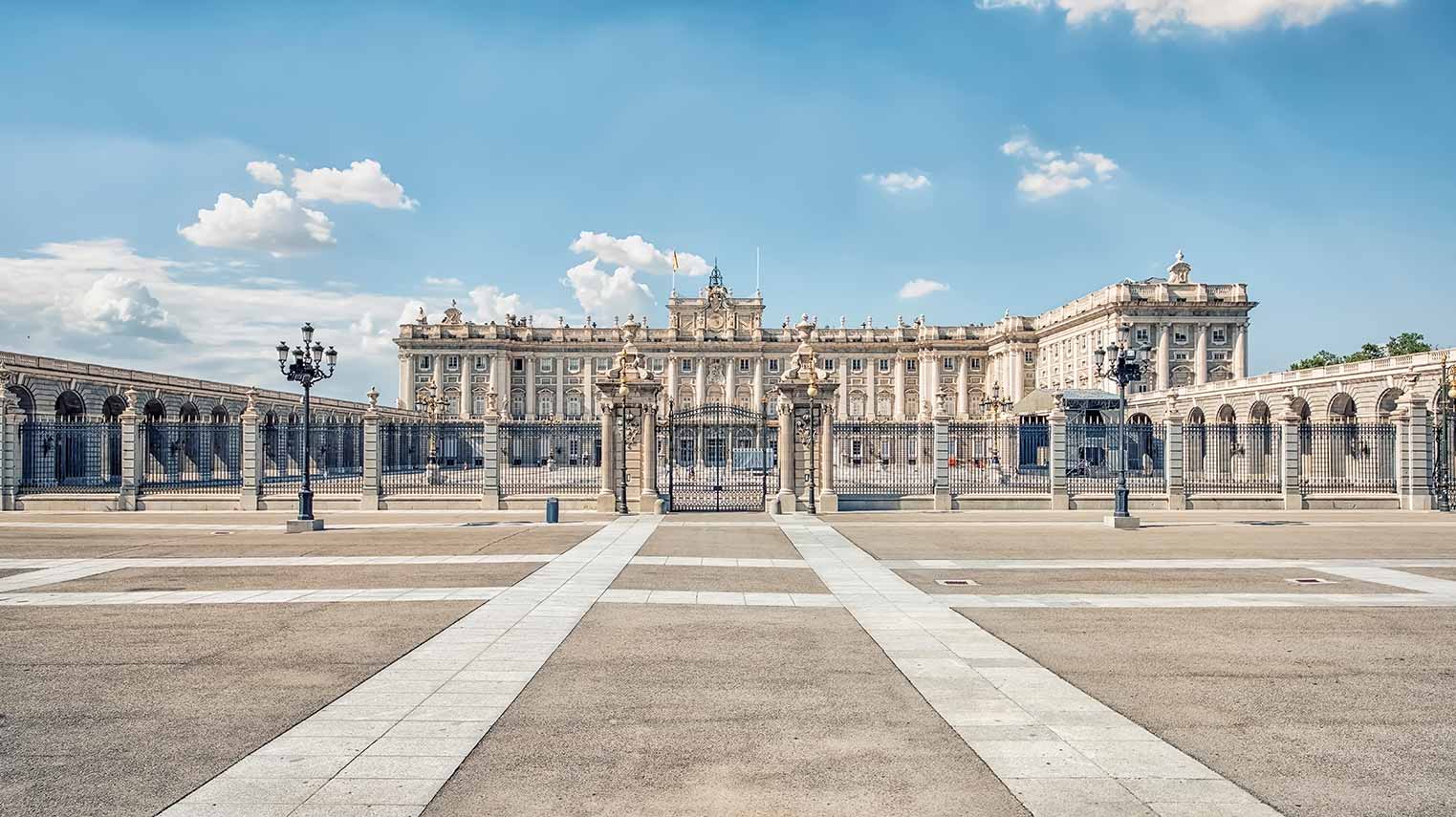 On day 1 of your 2 weeks Spain and Portugal tour, your private driver will be waiting for you as you touch down at Madrid-Barajas Airport. From here you will set off in style and luxury as you make your way toward your centrally located Madrid accommodation.
After checking in at your hotel, you will have a free evening to spend in Spain's magnificent capital city. 
Our tour planners will consult with you before you depart to determine how best to spend your first night in Madrid. Whilst we can arrange any activity of your choosing, it is quite common that our guests ask us to book your tickets for a performance at Madrid's National Auditorium, request us to make a reservation in one of the city's 134 Michelin Star restaurants or simply provide some recommendations for Tapas restaurants around Cava Baja as you sample living like a local Madrileño.
Overnight in Madrid.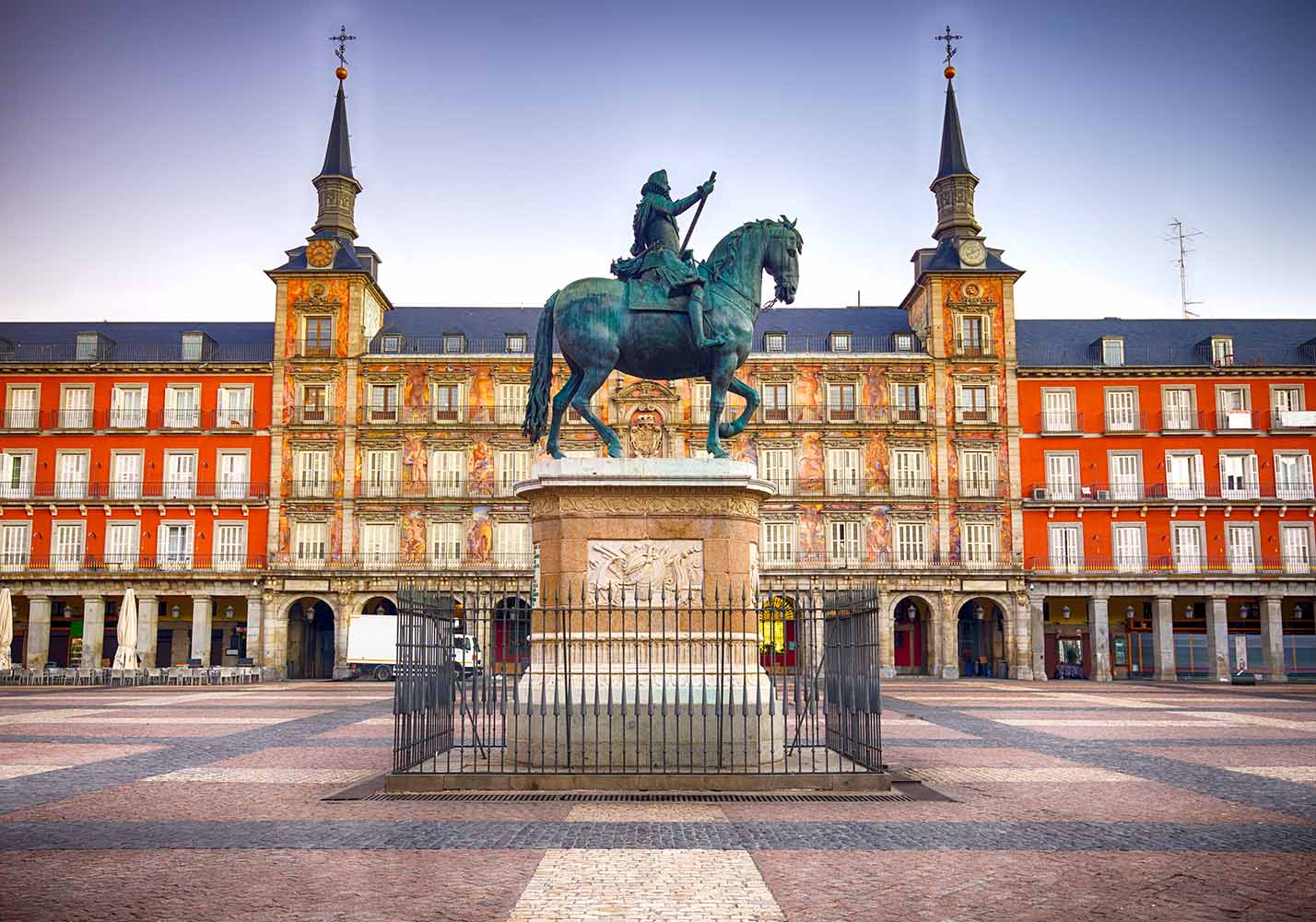 We start the day's activities early as you meet your private guide directly after enjoying breakfast at your accommodation. 
The walking tour we have planned for you today will allow you to discover the most emblematic buildings from the Renaissance and Baroque periods of Madrid that give the city such classic style in combination with a unique and distinctive flair. 
Hapsburg style is the name given to buildings that emerged under the Hapsburg dynasty, a high watermark for Spain's reputation and influence internationally. Later on, Philip II made it the capital of Spain, and the city grew dramatically. Naturally, the palaces and monuments we will visit today retain that sense of grandeur that comes from becoming the Capital city of a world-leading country.
The journey through the Renaissance and Baroque style buildings of this era that define Madrid allows you to enjoy their beauty while your guide reveals their historic significance, and fascinating and often humorous tales associated with them.
Madrid sites visited include:
Plaza Mayor
The Andalucian Tavern,  "La Torre del Oro"
The Mercado de San Miguel
Plaza de la Villa & 145th century Torre de Los Lujanes


The highlight of your Madrid City Tour will be your private guided experience of The Royal Palace. Built in the XVIII century upon the ancient Baroque Italian-style fortress of the Hapsburg, The Palace is one of the most beautiful in the entirety of Europe and served as the official residence of the Spanish Monarchy from 1765 to 1931. 
In the present day, the Palace is still used for official celebrations & Royal Receptions such as audiences with Royalty and official figures, dinner parties, signature of agreements, and the traditional presentation of Credential Letters from foreign ambassadors to His Majesty the King. 
Your guide will return you to your Madrid-based accommodation in the evening. 
Day 3: Toledo - The City of Three Cultures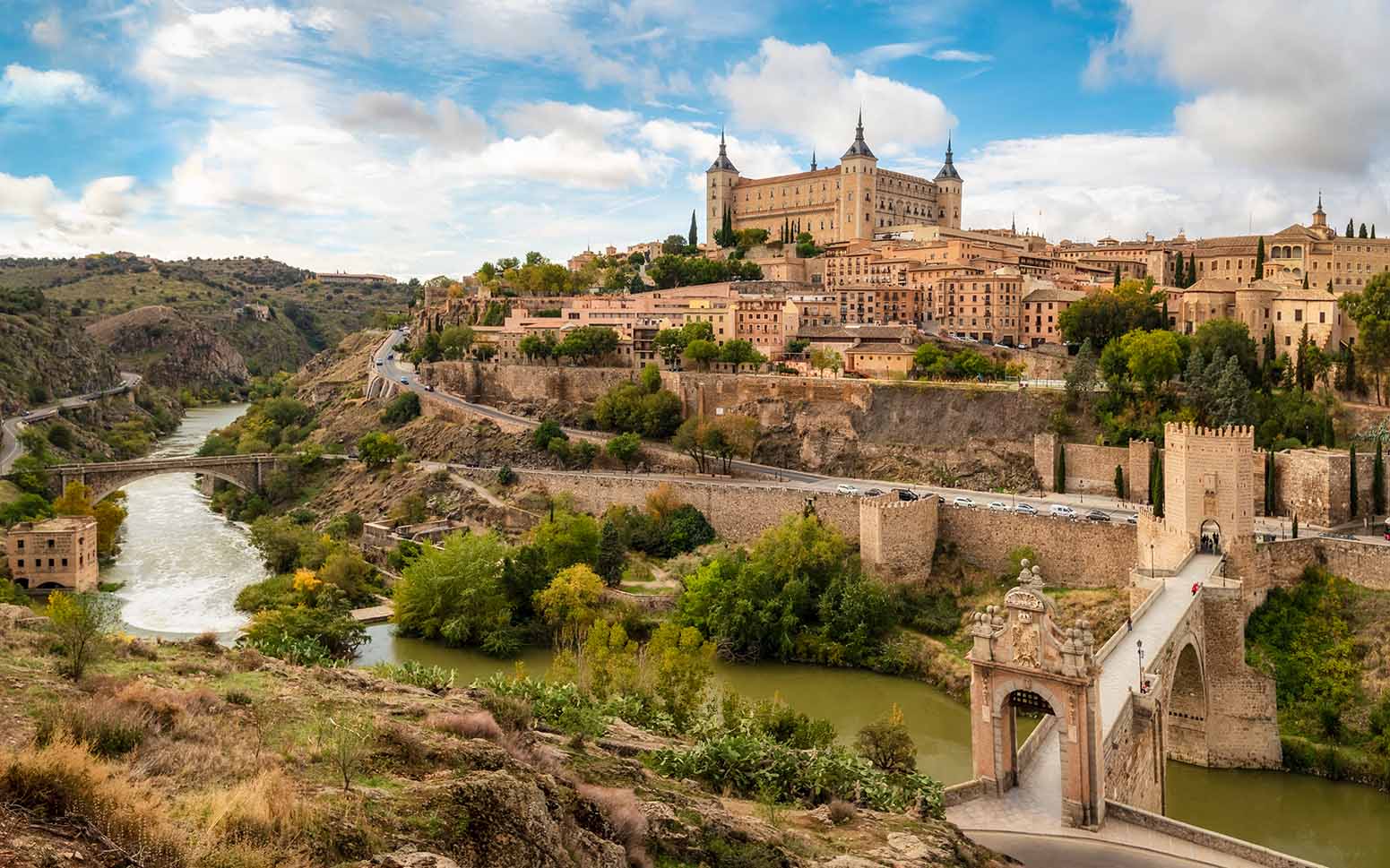 After just half an hour on a high-speed train from Madrid, you will arrive in Toledo, the city of the Three Cultures. 
Enjoy a half-day private tour to explore the monumental city of Toledo, formerly the Spanish Empire capital. Admire the city's outstanding views over River Tagus and start with a nice walking tour of Toledo with your expert local guide, entering the old quarters to visit the City Hall Square and discover the facade of the impressive Primate Cathedral, the old Palace of Justice and the City Hall. 
We´ll continue our walk through the old Jewish quarter with its narrow streets to visit the Church of St. Tomé, with the very famous painting of El Greco, "The Burial of Count Orgaz" and the old Synagogue of Saint Maria la Blanca, which remain as a symbol of the coexistence of the Three Cultures.
After your tour, you will make the return train to Madrid in the evening to spend your final night in Madrid.
Day 4: Discover Cordoba On The Way To Granada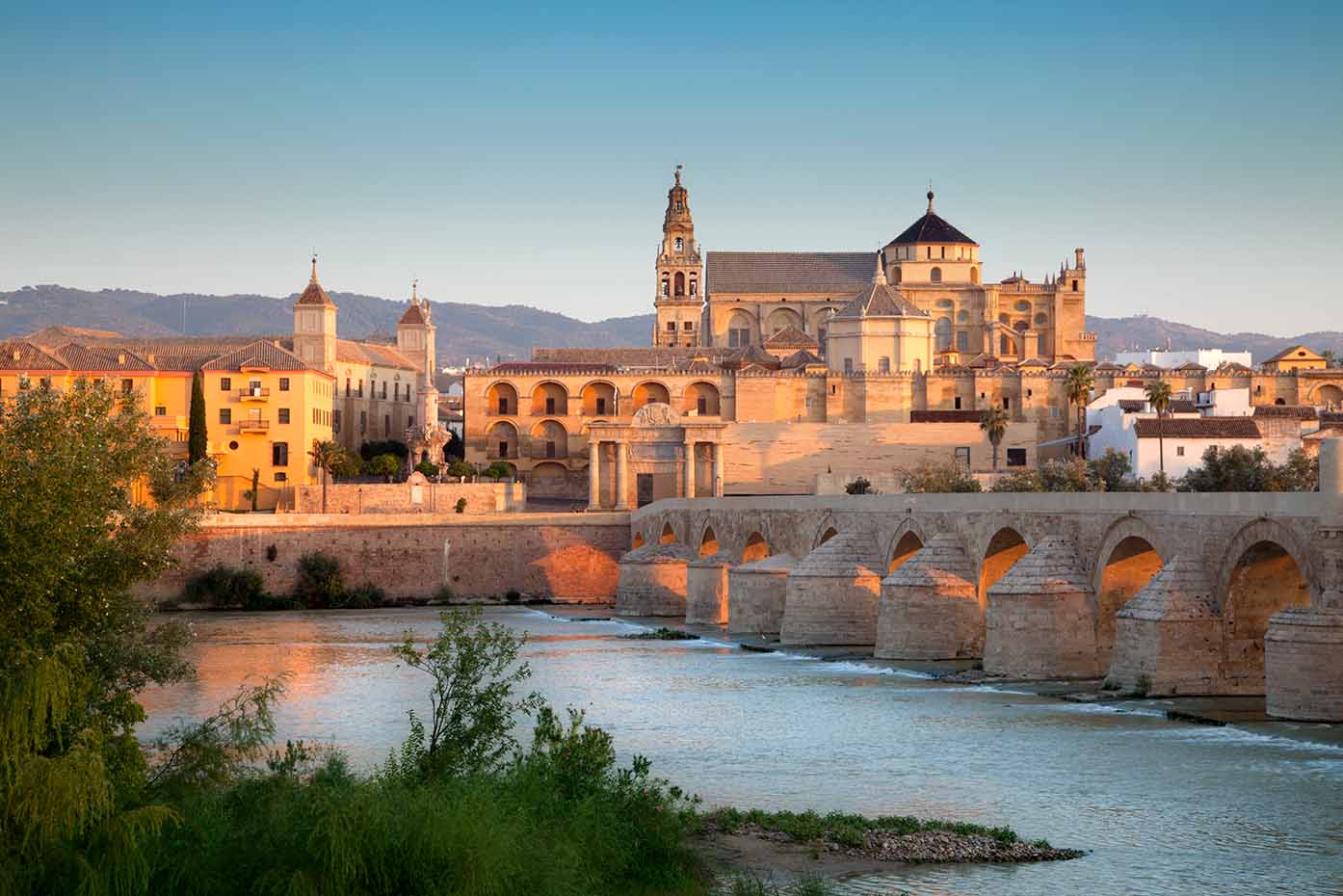 On day 4 of our 14-day combined Spain and Portugal tour, you will leave Madrid behind as you spend the day with your guide in the historic old town of Cordoba, before ending the day in the magical town of Granada in south Andalucia.
The most efficient and comfortable way of reaching Cordoba is via first-class carriage on the high-speed train which will take approximately 1hr and 30mins.
On arrival, your local guide will meet you as you set off to explore the best of the city. Cordoba is a city that played a monumental role in forging Spain's role in the world and its strategic position, near the River Guadalquivir and the legacy of the different peoples who settled on its rich farming lands meant that Cordoba was always considered a privileged place. After all, not many places in the world can say they have been the capital of Hispania Ulterior (Further Spain) under the Roman Empire AND the capital of the Umayyad Caliphate. 
The UNESCO organization recognized the universal importance of Cordoba´s historic legacy, and extended the title of World Heritage Site not only to the Mosque-Cathedral but also to all the streets and buildings around it. 
Along with your guide explore the flower-lined streets of the Jewish Quarter, entering main sights like the Medieval Synagogue, the Castle of the Christian Monarchs, and the unique Mosque-Cathedral, one of the most amazing buildings in the world in its own right.
After the visit, your private driver will take you from Cordoba to your hotel in Granada where you will spend the night.
Best Tours from Emily! Words can't express how grateful it was to be able to call on Emily for help with some excursions in Spain. Emily, thanks soo much. You're the BEST!!!
Day 5: Alhambra Private Tour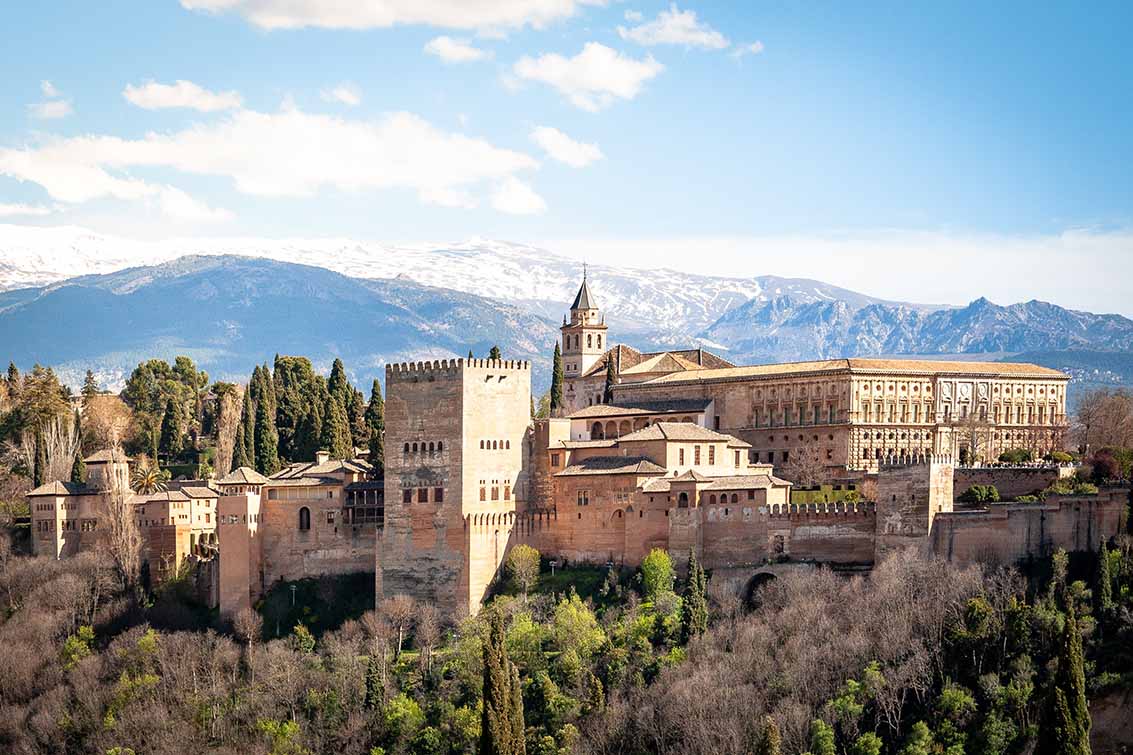 Enjoy a private tour with a knowledgeable local guide as you visit the UNESCO world heritage site of the Alhambra palaces and gardens. 
The Alhambra sits atop a rocky hill on the banks of the River Darro, towering over every other structure in Granada's Old Town, and cutting an imposing figure with its distinctive reddish stone ramparts that guard against the outside world and disguise the delicate beauty enclosed within.
The Alhambra ranks among the world's finest examples of Islamic art with carved cedar wood, infrequent stucco work, and gorgeous mosaics. Originally designed as a military area, the Alhambra became the residence of royalty and the court of Granada in the middle of the 13th century. 
Please note that no large bags are allowed inside. For your health and safety, respect the rules and instructions during your visit and help preserve this Heritage Monument.
Free afternoon and Overnight in Granada.
Day 6: Arrival in Seville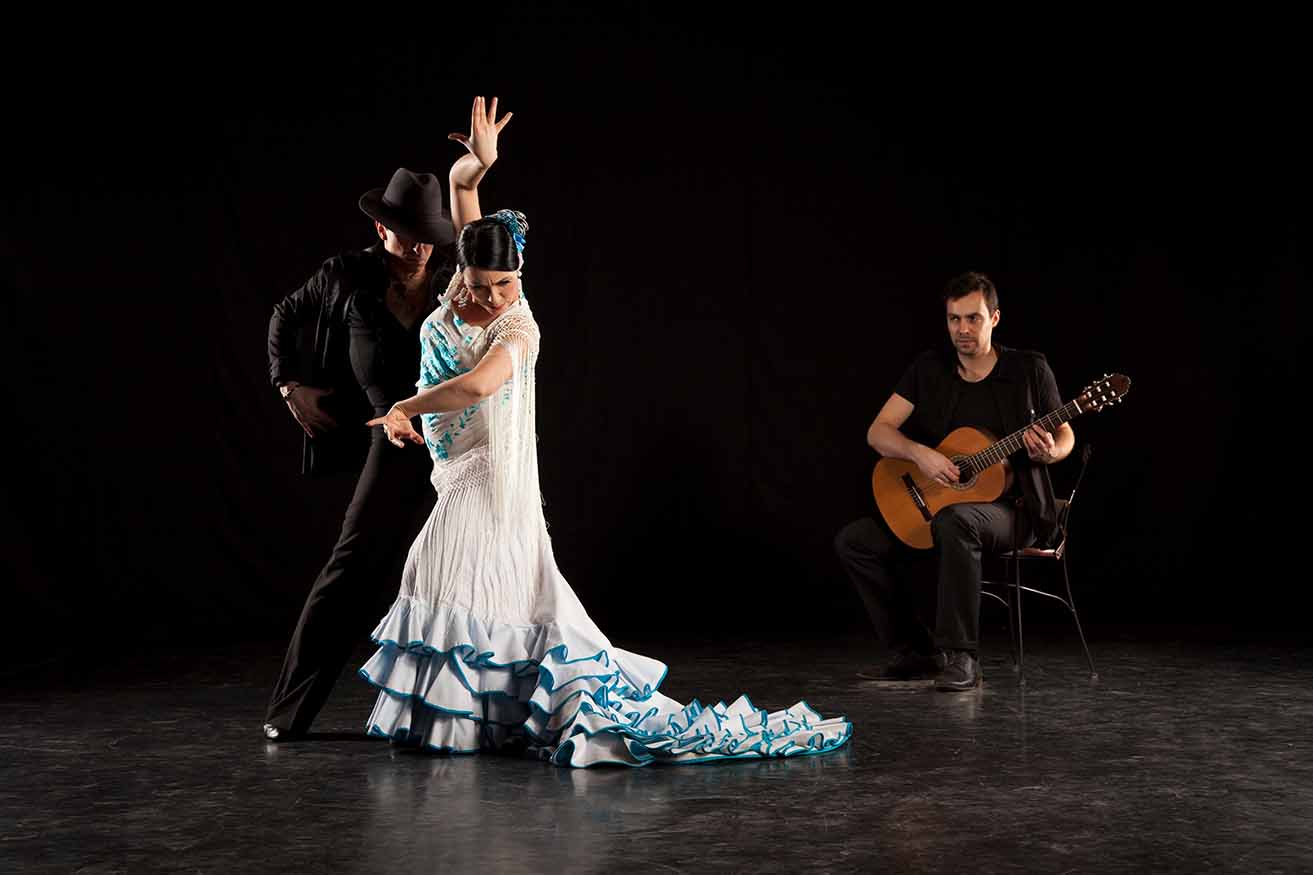 Today you will make your way to the capital of Andalucia and the heartland of Flamenco dancing, Seville.
While the high-speed rail link should see you arrive in Seville in just one hour and a half, the track from Granada to Seville is currently under repair so travelers are required to change trains in Antequera. If you are interested in a Private transfer from Granada to Seville, please contact us and we can arrange it for you.
In the evening you will witness the passionate, colorful and genuine Spanish art of Flamenco in the Museo Del Baile – the quintessential venue to appreciate Flamenco in Seville. Please try to arrive at least 30 minutes before the show, so that you can enjoy the interesting museum of Flamenco art, and you will understand why this art form is recognized as a UNESCO Intangible Cultural Heritage of Humanity. 
You will stay overnight in Seville.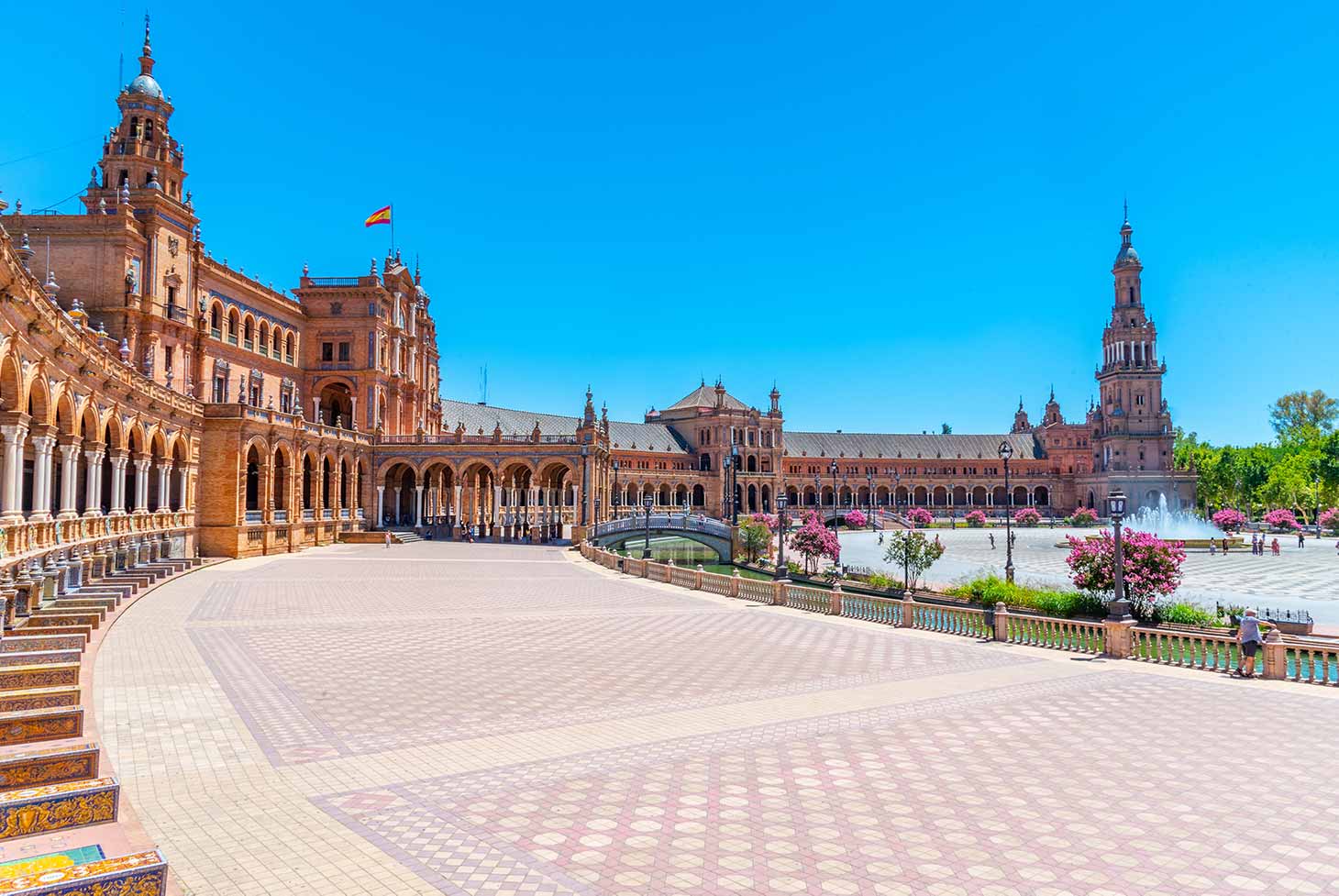 Learn about the city by walking along the banks of the Guadalquivir river with your private guide before putting your feet up on a small private boat tour and avoiding the crowds on the old-fashioned cruises. 
We begin your day with the Seville Walking Tour at 10.00 am, highlights from the guided tour include:
Seville Cathedral
Plaza de España & Maria Luisa Park
Royal Alcázar of Seville
General Archive of the Indies


Most people who come to Seville want to enjoy a cruise on the river but until now the only possibility has been on old boats with lots of people and standard commentary in various languages. We offer not only total comfort in an intimate environment but your personal guide as well, for very little more than the cost of the normal boats! 
Once we arrive at the jetty in the center where we board an eco-friendly electric boat, small and very comfortable, the perfect way to finish the walking tour. Sit back, relax and see other fantastic sites from the river, such as the Expo 92 area and the castle of the Spanish Inquisition; you may even see local wildlife as well!
Free afternoon and Overnight in Seville.
Day 8: From Seville To Lisbon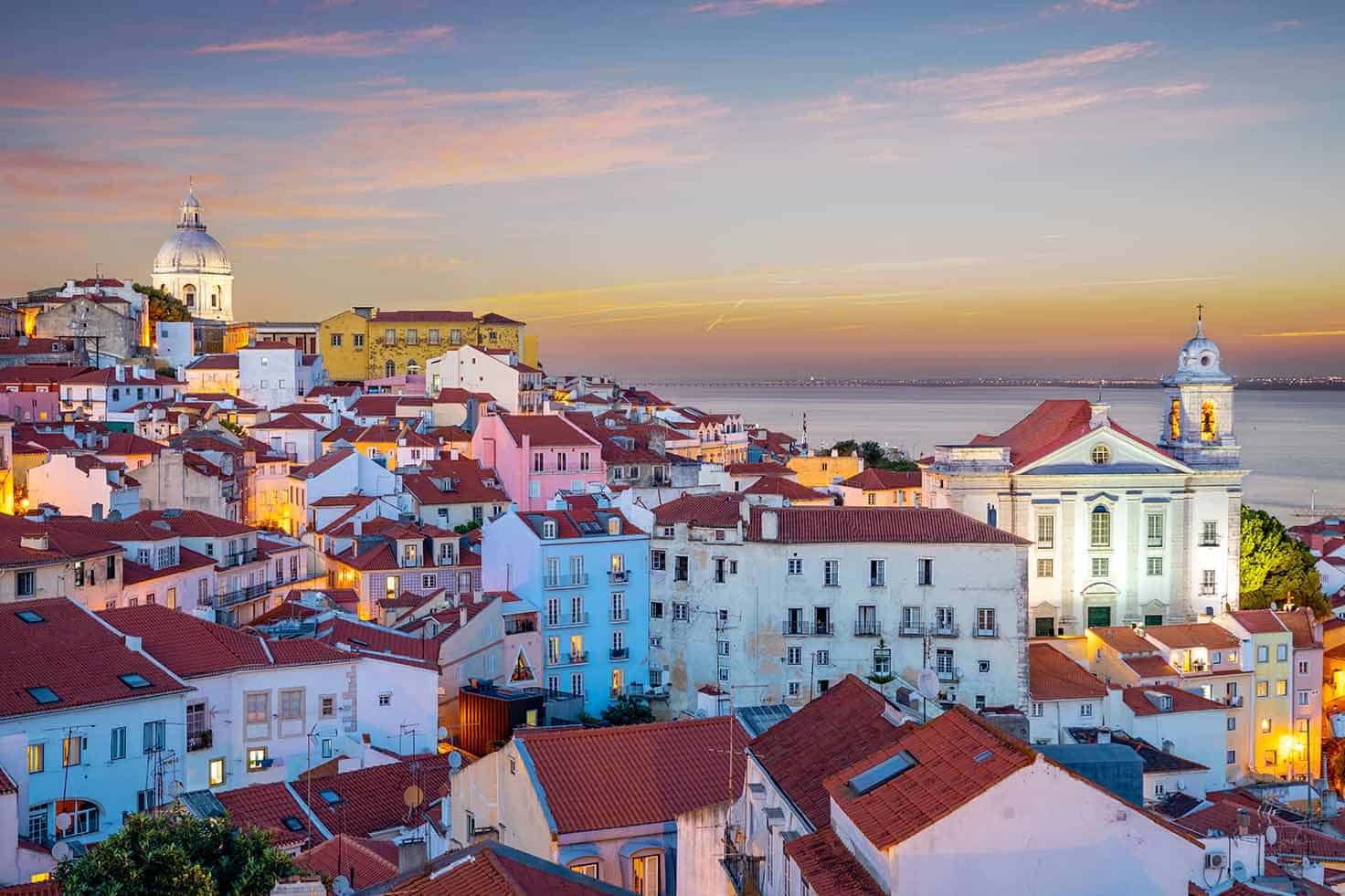 Day 8 of our 14-day itinerary will see you cross the border into Portugal after taking a short flight from Seville to Lisbon that will take less than an hour.
Upon arrival, your private driver will be there to collect you and deliver you to your hotel for you to check in, relax, and enjoy the rest of the afternoon at leisure.
Lisbon is famous for cinnamon, pastries, sugar & coffee! So what better way to spend the evening than by getting to know the city with a walking food and market tour along with visiting some cultural and architectural landmarks that add their own special flavor to the city. 
This experience will turn you into a real fan of Lisbon's traditional snacks and delicacies, just by tasting the pastries, the "bica" and the sweet and bitter Ginjinha, we are sure you will want to learn the recipes so you can recreate them at home!
Overnight in Lisbon.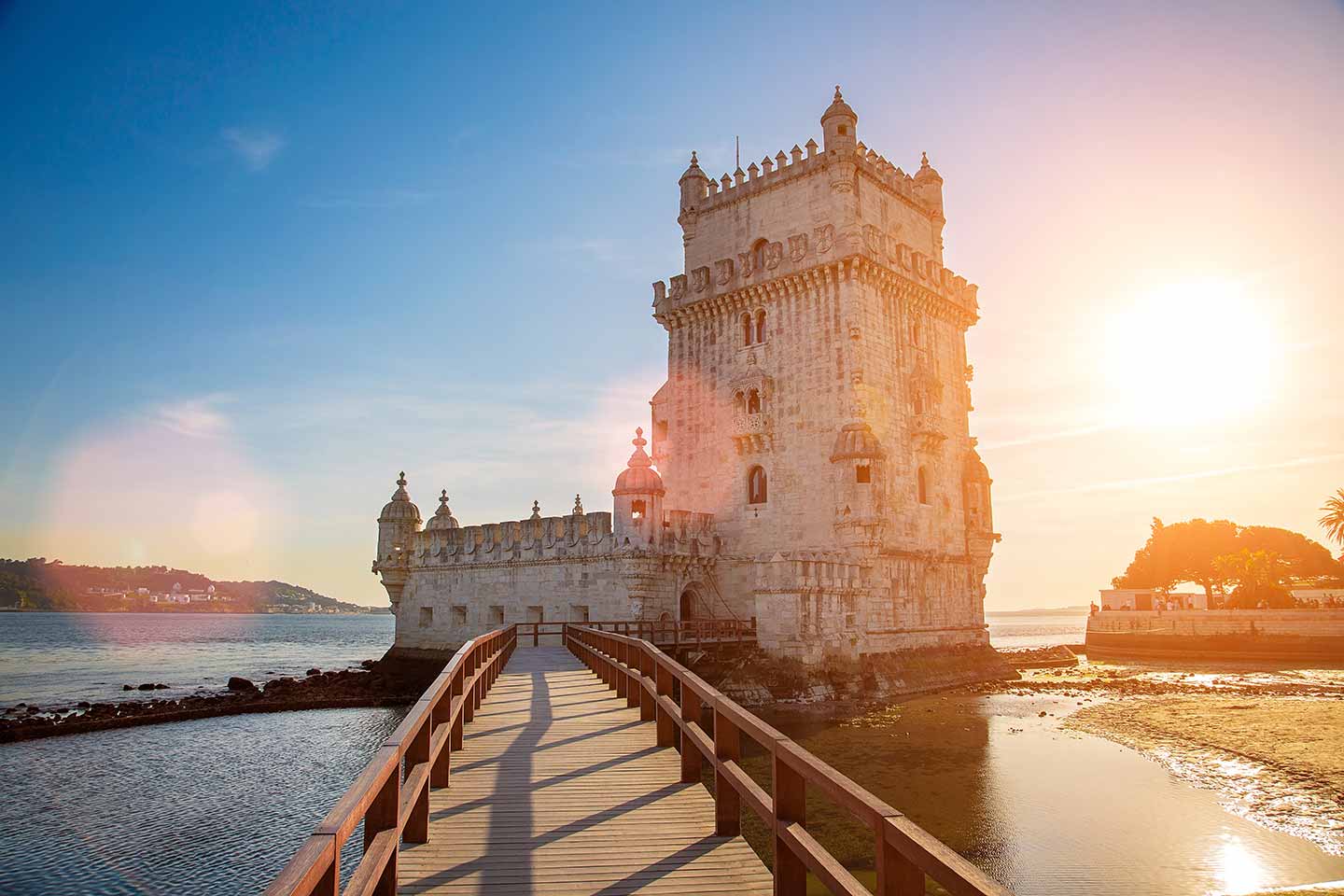 Today uncover the culture of Lisbon with a guided city tour. Portugal's capital city is a treasure trove of history and architecture, a surfer's paradise, and a foodies mecca all in one! 
Despite its size and stature though, Lisbon has held onto its old-world charm and relaxed southern lifestyle. On our city tour, we will explore
The Jeronimos Monastery: Constructed in Manueline style, the Monastery is a monumental testimony to the Portuguese age of discovery. Here you can visit the tombs of explorer Vasco da Gama and poet Luis de Camões. 
Tower of Belem and the Monument to the Discoveries: The Tower of Belem was strategically built on the north bank of the Tagus river between 1514 and 1520, to protect the bar of Lisbon, it is one of the jewels of architecture From King Manuel I. The Monument of Discoveries was originally erected in 1941 for the Portuguese World Exhibition to celebrate the main players in the Golden age of Portuguese discovery and exploration.
Stay overnight in Lisbon.
Day 10: Sintra, Cabo Da Roca, Cascais & Estoril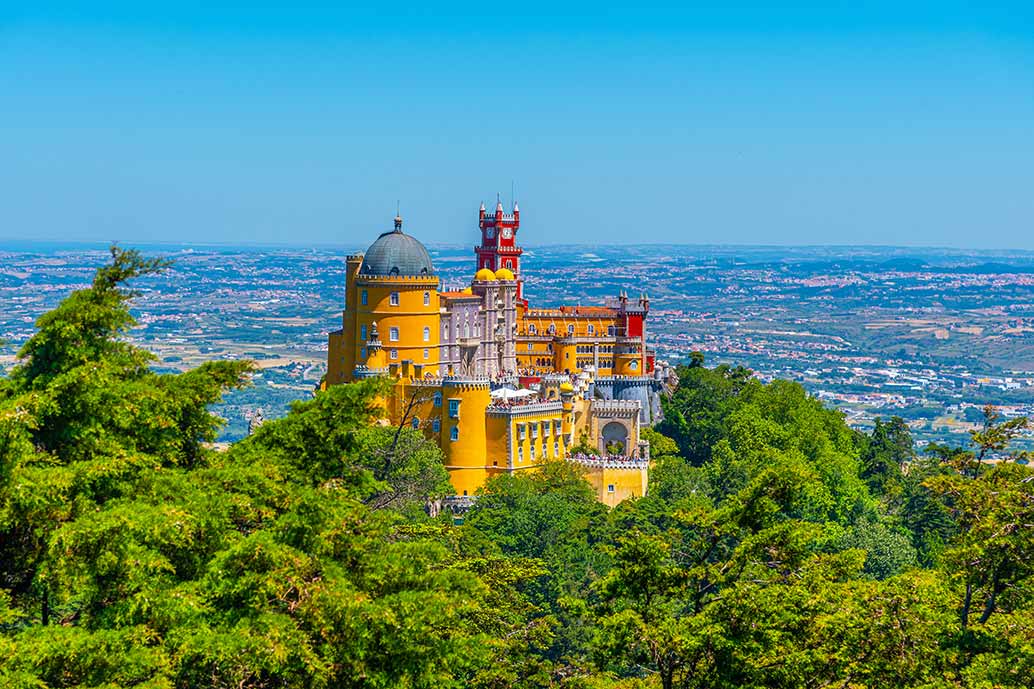 Today you will enjoy a stunning coastal drive with your private guide as you visit the most stunning hotspots on our gorgeous coastal journey! 
Our first stop is in Sintra, a World Heritage site known as "Lord Byron's Glorious Eden". Sintra was used as a retreat by the Romans, the Moors, and the Portuguese Kings due to its position, beauty, wooden ravines, and freshwater springs. 
The Cabo da Roca, the most western point of continental Europe, is always a point of interest in every tour to Lisbon's Coast, so this will be our next destination. On our way back we discover Cascais and Estoril and complete the golden triangle.
In the evening your driver will transfer you back to Lisbon where you will stay overnight.
Amazing experience! My husband Douglas and I just came back from a 10 days customized guided tour to Morocco organized by Emily from Guided Spain. It was an amazing trip. Our driver Youssef met us at the Casablanca Airport and he quickly became our guide, security guard and guardian angel! When I got sick he got me medicine and he always found the best toilets when we were on the road. Also, ice cream! We feel that we got the authentic Morocco experience with the riads (hotels) that Emily chose for us and the guides in the different cities we visited. The Merzouga Luxury Desert Camp was totally amazing as well as the visit with the Nomads,and the medinas. This is our second trip with Emily and as the first one, it was excellent. Our next one will be Portugal!
Day 11: From Lisbon To Porto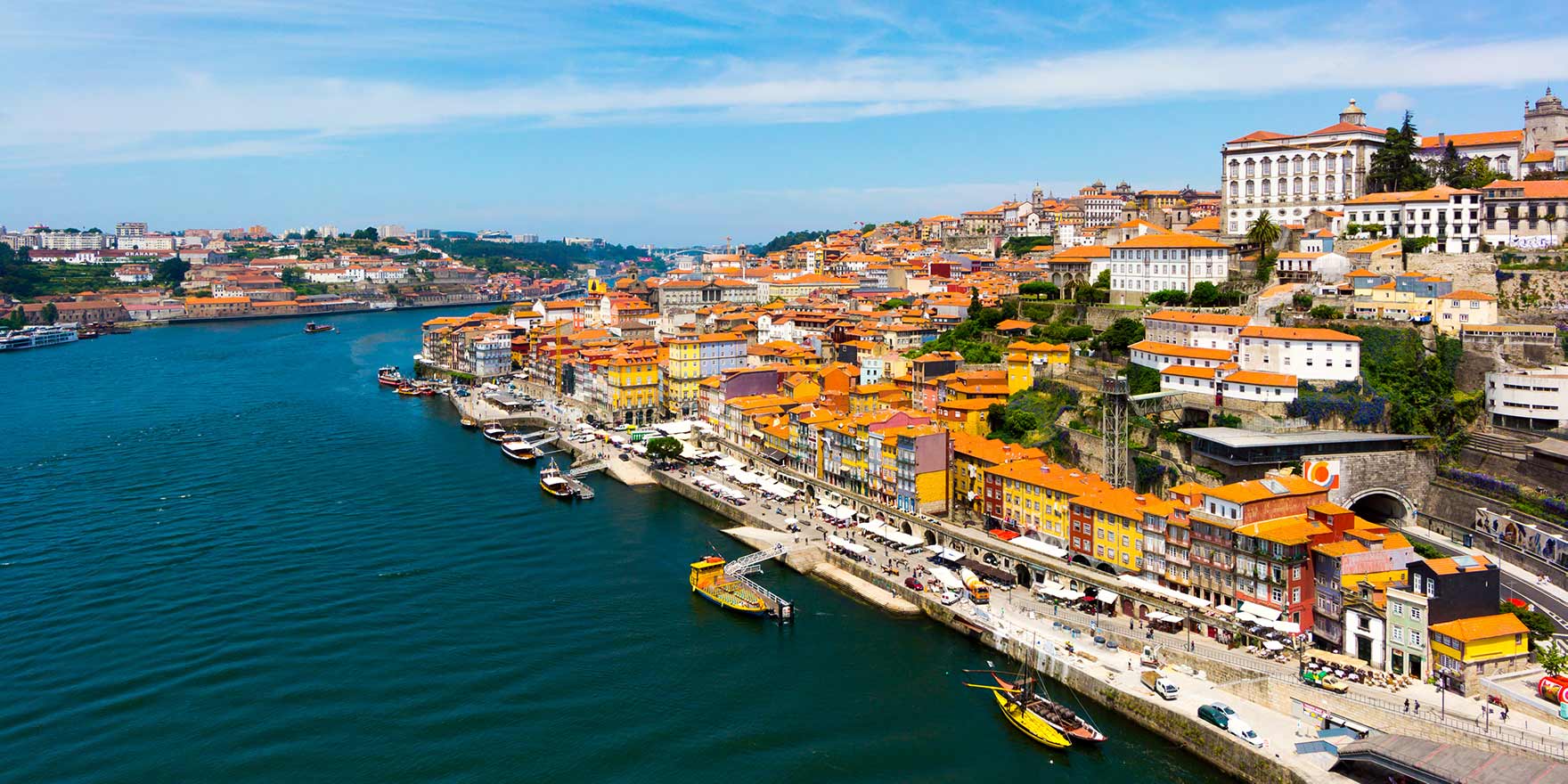 After arrival at the hotel, check in and enjoy a leisurely free afternoon. Meet your private driver at your hotel, and step into our luxury air-conditioned vehicle for the 3-hour trip to Porto.
After checking in you will have the afternoon and evening free to explore Porto's exciting neighborhoods
Sé: This is the historic city center, with many monuments and attractions.
Santo Ildefonso: For a quieter evening, Santo Ildefonso is picturesque and still easily reachable to the main attractions.
Ribeira: The winding alleys and colorful buildings of the riverside Ribeira are incredibly charming and popular with our guests.
Spend the night in your central Porto hotel.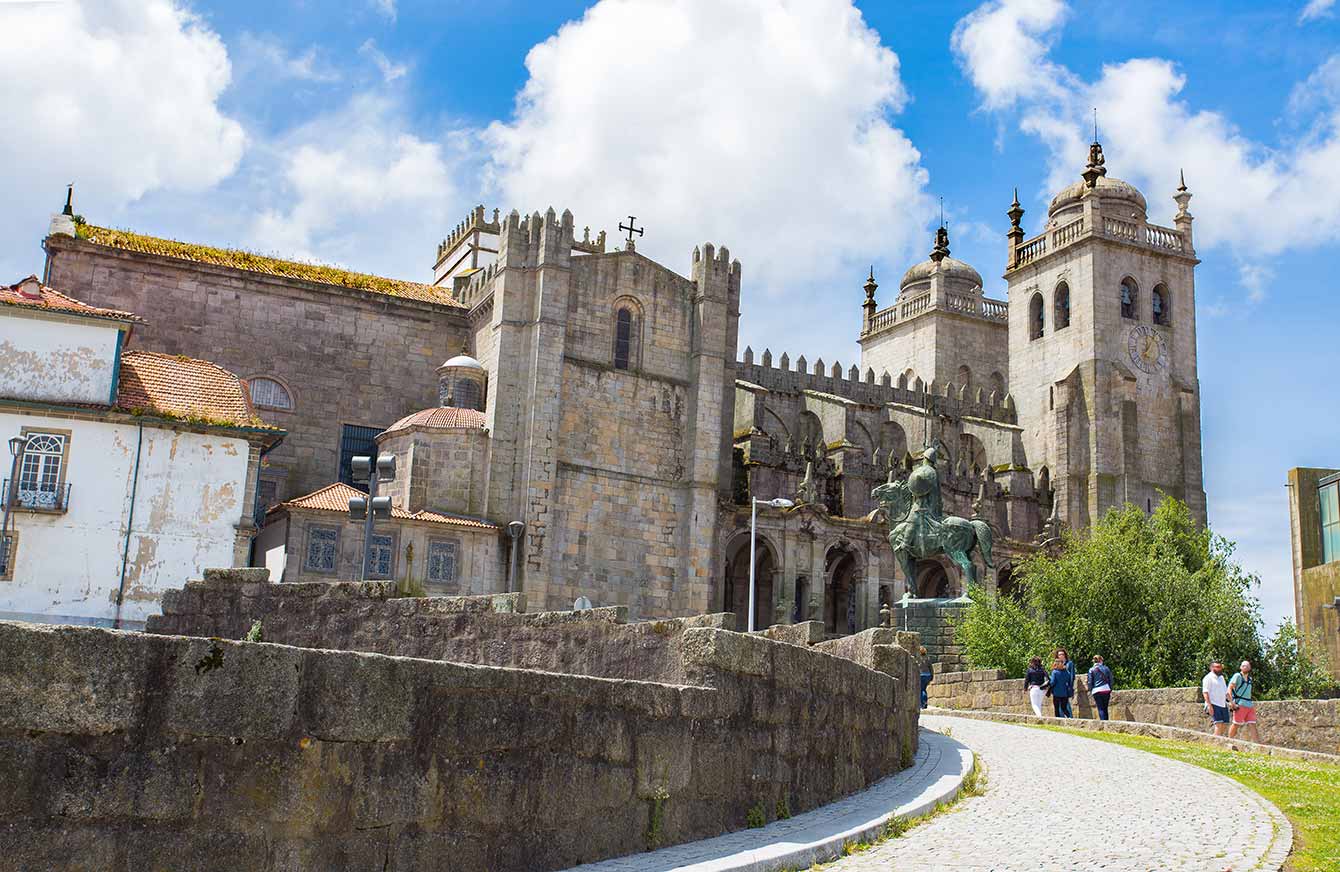 Porto is known as "Invicta" or the undefeated city and is the city that gave its name to Portugal.
In the modern day, it is known worldwide for its sweet red wines, beautiful bridges, and both ancient and contemporary architecture. Porto's historical center, listed as World Heritage by UNESCO contains beautiful monuments and historic buildings such as the imposing Cathedral and the Tower of Clerics. 
On your full-day touring Porto with your private guide you will visit the:
Livraria Lello bookstore
Church of Saint Ildefonso (Igreja de Santo Ildefonso)
Porto Cathedral (Sé do Porto)
Sao Bento Train Station
Chapel of Souls


On the opposite bank of the river, Vila Nova de Gaia has superb views of the world-famous Port Wine Cellars, the main production center of Port wine. On your private guided tour of the Cellars, you will get to experience where the wine is blended and aged and take the opportunity to taste the different varieties.
In the evening embark on a relaxing and scenic journey along the Douro River, and take in the stunning views of Portugal's landscape and landmarks lit up at night. Your private Bénéteau First boat will provide the perfect platform to enjoy the sights and sounds of the river, including Ponte da Arrábida, Alfandega, and Ponte Luis I. Sip on a complimentary glass of Port, and keep an eye out for the historic churches and wine caves that dot the riverbank. The Douro Estuary is also home to an array of wildlife, so you may spot some fascinating animals during your cruise.
Overnight in Porto.
Day 13: From Porto To Douro Valley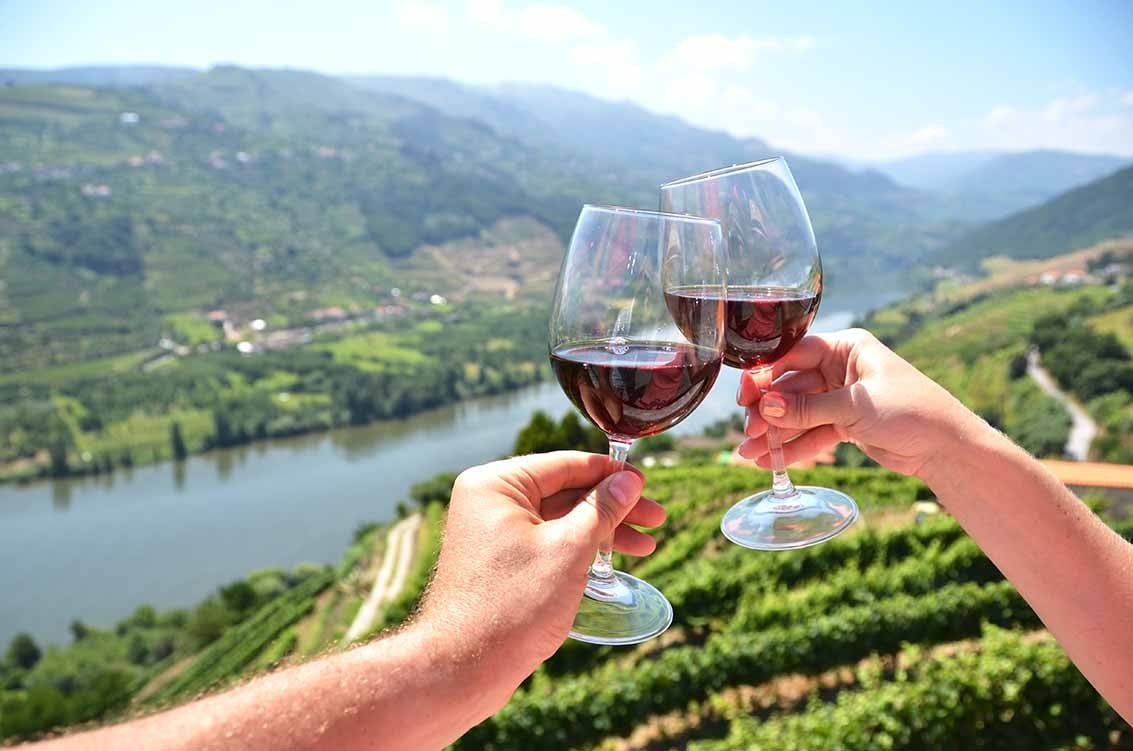 Meet your private driver at your hotel, as you travel in comfort and style to Portugal's best wine region, the magical Douro Valley. 
The valley is known for its stunning landscapes and rich winemaking history, and you'll have the chance to admire the breathtaking views from various viewpoints, visit vineyards, towns, and villages, and even cross the river from north to south and back again. 
Our Douro valley tour planners will consult with you as to how you would like to enjoy the views of the cascading hills, breathtaking landscapes, and vineyards whether that be via car, cruise boat, or perhaps even in a private helicopter experience. No matter how you choose to experience the Douro Valley, you'll be captivated by its beauty and charm.
Douro Valley Winemaker Experience
Visiting a winemaker in the Douro Valley in Portugal makes for a truly unique and memorable experience and is the best way to learn how the region's delicious port wines are produced and taste delightful varieties.
You will be greeted by the winemaker who will show you around the winery and explain the various processes involved in making their wines. You may have the opportunity to see the wine-making equipment and learn about the different grape varieties used in the wines.
During your visit, you will of course have the opportunity to sample the produce, which will typically be served with local snacks or food to pair with the wines. The winemaker or their team will explain the flavors and characteristics of each wine and answer any questions you may have.
Overall, visiting a winemaker in the Douro Valley is a great way to learn about the region's wine-making traditions and taste some of its delicious wines.
Stay overnight in the Douro valley.
Excellent Individualized Tour Company for People who do not want to go on Package Tours. I used Emily to arrange a tour of Southern Spain in January, 2020 for 4 people. It turned out to be great. What I do not like is being shepherded around to cheesy tourist sites and waiting in lines of tourists. Emily arranged for very competent and efficient drivers, fantastic guides, very good hotels and even recommended restaurants for each location. The best thing about using Emily is that when she arranged for (at my request) wine tastings, olive oil tastings, a flamenco show is that all of them were authentic and interesting and none of them were contrived or cheesy. While on the trip, she checked in and made sure everything went smoothly. When we went to the Alhambra or other ticketed sites, we always got to skip the line due to Emily. There was one overall price per person (depends on double/single room) that I felt was very fair for the level of service provided.
Day 14: Farewell To Spain & Portugal
Our 14-day tour comes to an end today as your transfer to Porto (or the airport destination of your choice) to return home.
Whether you are here for a few days, two weeks, or even longer, simply get in touch and we can get started planning your dream vacation!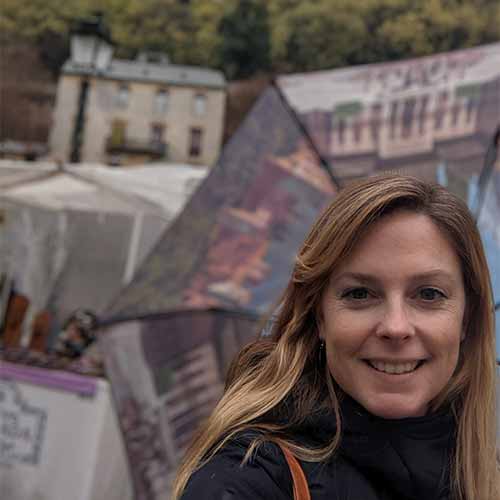 Say Ola to Emily, your personal tour planner at Guided Spain Tours. Get in touch by filling in the form below and requesting your complimentary itinerary!
Contact Us About Our 14-Day Spain & Portugal Itinerary
The above 14-day itinerary is just one way to see the best of Spain and Portugal in 2 weeks. We can amend or alter any aspect of the above, or even design a completely new itinerary finely tailored to suit your exact tastes.
To get your bespoke 14-day itinerary, contact our team using the inquiry form below.
Highly recommend Emily! Emily created a personalized itinerary for us in southern Spain. She was very knowledgeable about the region, attentive, and personable. She returned emails properly, and was a pleasure to work with. Emily was flexible and did not make mind making changes in the itinerary-- Her goal is to please her customers!
Emily is GOOD! Emily arranged a 14 day tour for us in Spain at short notice of a week or so. The whole tour was beautifully organized, amazingly flexible and the rare glitches were attended to and addressed, literally instantly. For sure we will be back for further tours with her. Thanks, Emily.
Best Tours from Emily! Words can't express how grateful it was to be able to call on Emily for help with some excursions in Spain. Emily, thanks soo much. You're the BEST!!!
Spain and Portugal trip: Emily did an amazing job Of setting up our trip through Spain and Portugal. All of our tours were outstanding and personalized. We had a wonderful time!
Private Tour: Emily is a pleasure to work with. She arranged hotels, activities, tour guides and transportation in Barcelona, Madrid, Segovia, Toledo, Cordoba, Avila, Seville, Malaga, Gibraltar. She was extremely responsive when we had questions and made sure that everything flowed smoothly.