Food & Wine Tour Tour Itinerary Across Spain & Portugal
A Foodie Tour of Spain & Portugal, Your Way
Welcome to the Iberian Culinary Adventure – an epicurean journey across the rich gastronomic landscapes of Spain and Portugal. Over the course of two weeks, immerse yourself in a mouthwatering exploration of these countries' diverse regional cuisines, renowned wines, and vibrant food cultures.
Our itinerary takes you from the seafood markets of Galicia and tapas bars of Madrid, through the vineyards of Rioja and the pintxos bars of San Sebastian, to the olive groves of Andalusia. Cross into Portugal to delight in Porto's famed port wine and the coastal freshness of Algarvian cuisine. Experience the unique fusion of tastes in Lisbon, a melting pot of culinary influences from the country's seafaring history.
Along the way, you will indulge in the finest local cuisines and meet the artisans, chefs, and locals who bring these foods from farm and sea to the table. Dive into cooking classes, wine tastings, market tours, and meals at world-renowned restaurants. Prepare for a feast for all senses as we embark on a truly unforgettable gastronomic journey across the Iberian Peninsula.
Day 1: Gastronomic Immersion in Lisbon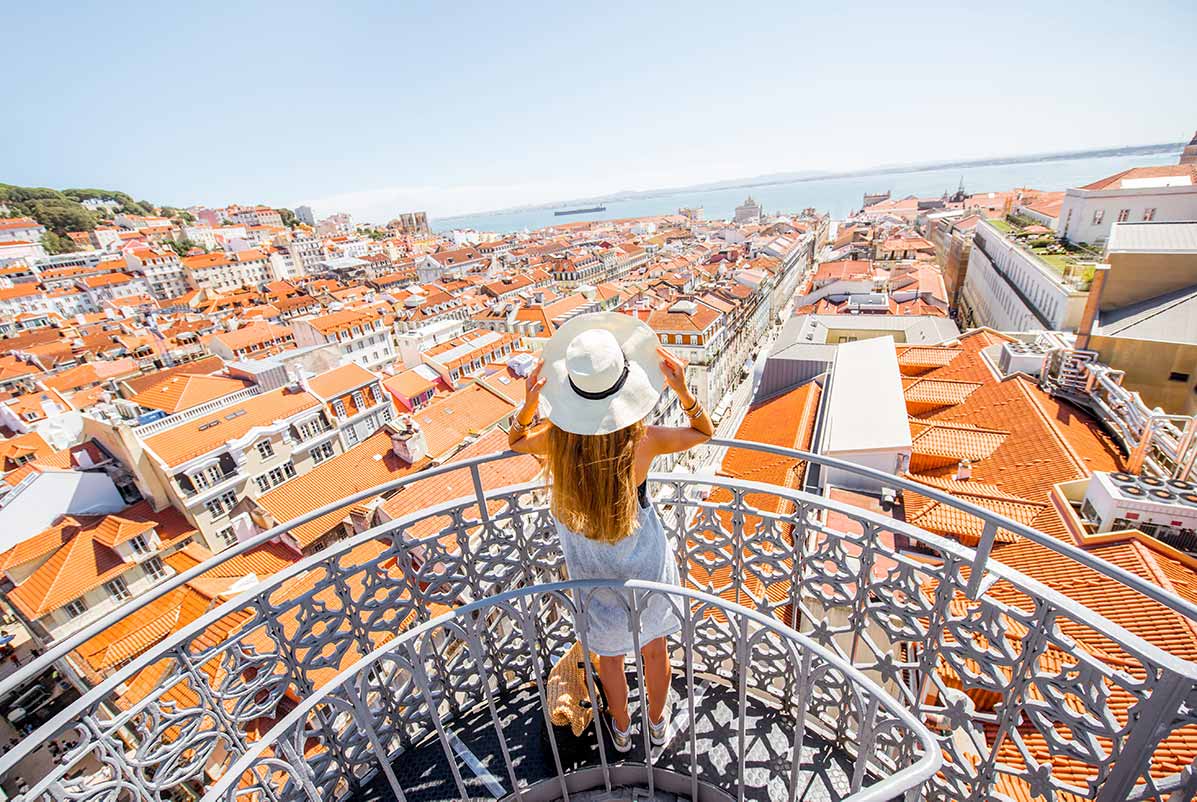 Welcome to Portugal! Upon arrival at Lisbon Airport, a friendly driver will greet you just beyond the customs area and whisk you away to your accommodations in the heart of the city's Old Town. After you've checked in, take some time to rest and acclimate yourself to your new surroundings.
Later in the day, your gastronomic adventure begins. Join your local culinary guide on a journey into the heart of Lisbon's rich food and wine culture. Start by acquainting yourself with the charming café culture around Rossio Square, the throbbing pulse of the city.
Savor the iconic codfish cakes, a staple of Portuguese cuisine, delighting in their crispy exteriors and soft, flavorful insides. As your food journey continues, you'll find yourself at a quaint wine bar in the vibrant neighborhood of Bairro Alto, where you'll sip on a glass of invigorating local white wine.
Next, ascend to Castle Hill, offering panoramic vistas of Lisbon's sea of terracotta roofs and the azure Tagus River beyond. Here, delve deeper into Portugal's food heritage by tasting an assortment of the country's finest sausages and cheeses. The rich flavors of these delicacies are beautifully enhanced by a glass of velvety port, a symbol of Portugal's proud winemaking tradition.
As the sun sets, prepare to be enthralled by the poignant strains of Fado, a traditional music genre characterized by its mournful yet profoundly beautiful melodies. As you soak in the emotive performance, the perfect conclusion to your first day in Lisbon, you'll feel deeply connected to the soul of Portugal.
Day 2: Discovering the Arrabida Wine Region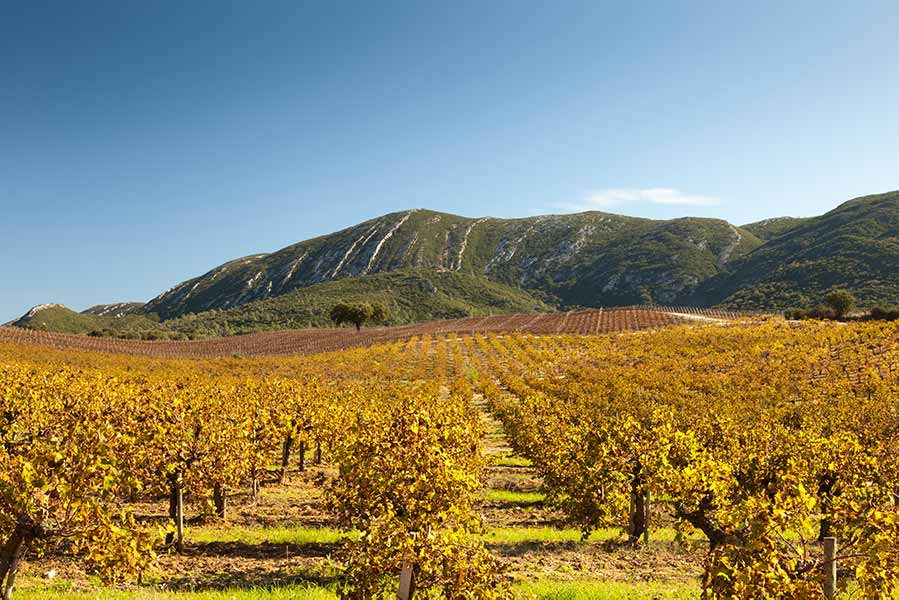 The second day of your gastronomic journey beckons you to explore the delightful Arrabida wine region. Your knowledgeable guide will meet you at your hotel and accompany you on a scenic drive along the banks of the Tagus River. Soon, you will find yourself weaving through landscapes dotted with sprawling vineyards, cork oaks, and silvery olive trees, immersing you in the natural splendor of the Portuguese countryside.
The highlight of your morning is a visit to an enchanting family-owned winery nestled in the heart of Arrabida Natural Park. Here, you will delve into the art of winemaking and enjoy a curated tasting of locally-produced wines, each echoing the unique terroir of the region.
Your exploration continues to the park's highest point, offering breathtaking panoramic views of the vast Atlantic Ocean. Capture unforgettable memories of the sweeping seascape that unfurls before your eyes.
Next, shift your attention to the pristine Portinho da Arrabida beach, where you'll have a chance to stroll along its idyllic shorelines. Embrace the gentle sea breeze and marvel at the beauty of the turquoise waters.
For lunch, we'll take you to the charming fishing village of Sesimbra. Here, lunch will be at your leisure, providing the perfect opportunity to sample the freshest seafood in town or try other local culinary delights. Take the time to explore this quintessential Portuguese village and immerse yourself in its tranquil, laid-back atmosphere.
Day 3: A Historical & Cultural Journey in Évora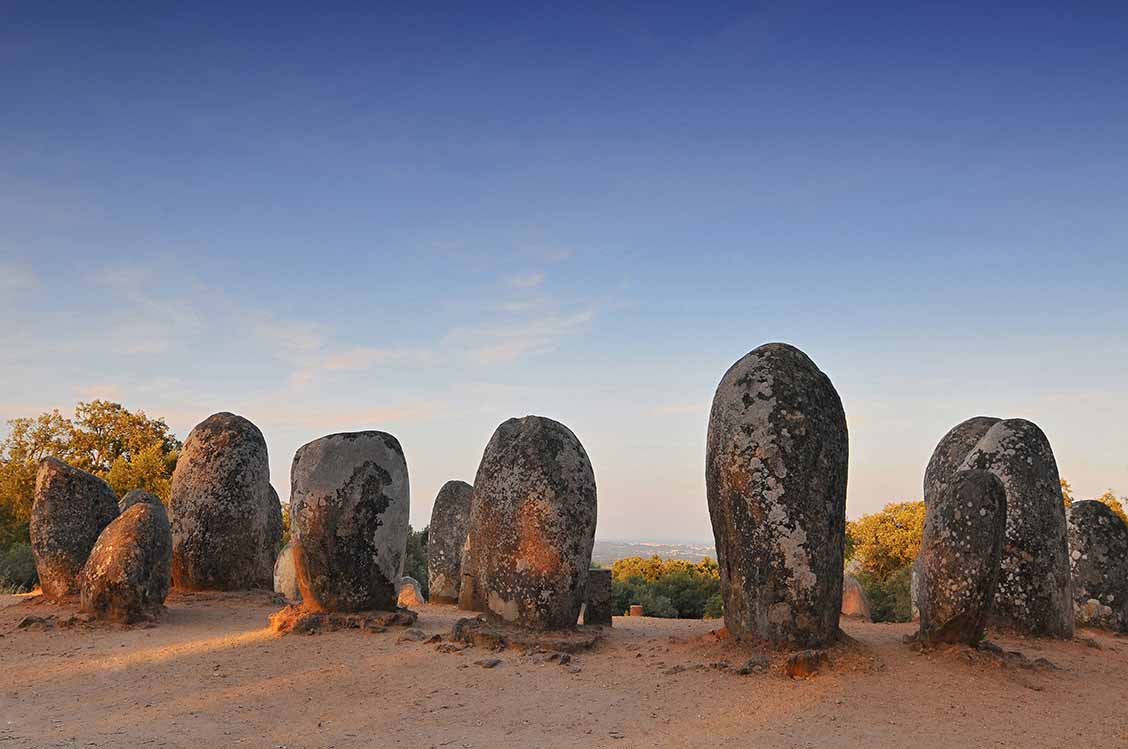 Prepare for a day steeped in rich history and fascinating culture as you embark on your journey to Évora. After picking up your rental car, your first stop is the ancient Megalithic sites this region is renowned for. Marvel at the Cromlech of Almendres, a mystifying stone circle reminiscent of Stonehenge. This prehistoric ceremonial site, dating back over 7000 years, is a testament to early human civilization and its astronomical knowledge.
Your historical exploration continues to the Dolmen of Zambujeiro, an ancient burial site offering another glimpse into the practices and rituals of the past. These enormous standing stones, set in a precise arrangement, will leave you pondering about the ingenuity of our ancestors.
Later, drive into the heart of Évora, a UNESCO World Heritage city, to uncover its historical treasures on an afternoon tour. Begin your exploration at Giraldo's Square, the vibrant hub of the city, steeped in historical significance. Here, admire the intricate details of the Renaissance fountain and St. Anton's Church.
Next, visit the iconic Roman Temple of Diana, a grand architectural remnant of the Roman Empire, followed by a stroll through the ancient Moura Gates and the city walls, which tell tales of Évora's medieval past.
A visit to Évora wouldn't be complete without a stop at the eerie yet intriguing Bone Chapel. This unique site, adorned with human skulls and bones, offers a sobering memento mori to its visitors.
After a day brimming with historical exploration, enjoy a restful night's stay in the charming city of Évora, soaking up its old-world allure.
Day 4: Discovering the Historical Charm of Badajoz & the Ancient Via De La Plata Route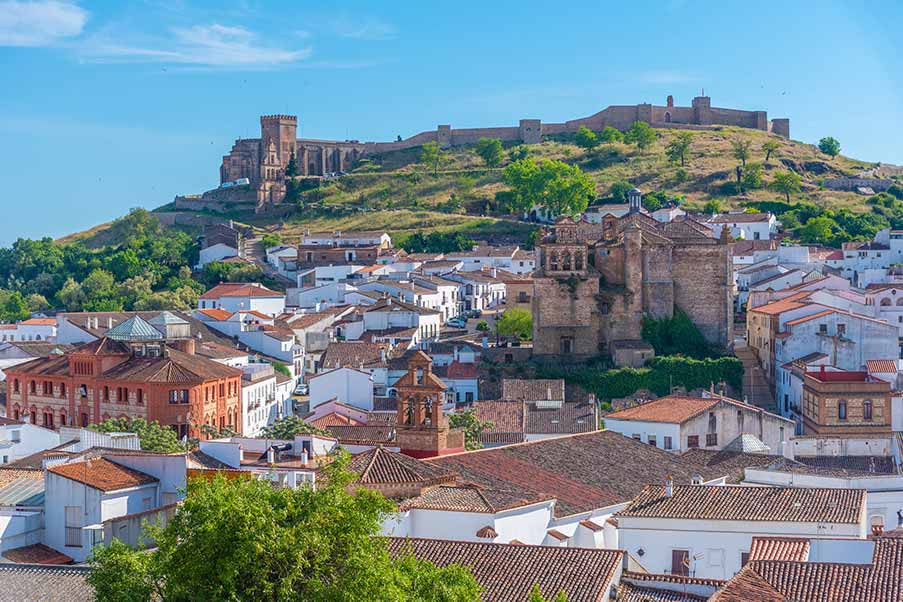 Wake up to a morning full of anticipation as you prepare to cross the border from Portugal to Spain and drive to the historic city of Badajoz. Your local guide will lead you on an immersive walking tour through the city, revealing stories of battles and bravery from the time when the mighty city walls defended Badajoz from Moorish invasions.
You will also visit the San José Convent, an emblem of Badajoz's religious history, and the impressive Espantaperros Tower, both standing as powerful symbols of the city's resilience. Continue the exploration with a visit to the imposing Badajoz Cathedral, where you can appreciate its unique blend of architectural styles.
After a local lunch in Badajoz, continue your journey through history by traveling along the Via de la Plata; the ancient Roman road used to transport silver to Rome. As you follow this legendary route, marvel at the unspoiled landscapes and the tangible sense of history it evokes.
Midway, make a gastronomic stop at Jabugo, a small town renowned for its premium Iberian ham. Here, you will have the opportunity to visit an Iberian pig ranch and savor the highly-prized, acorn-fed Iberian ham. This rich, delicious delicacy is a cornerstone of Spanish cuisine and a true treat for the senses.
Next, venture into the charming town of Aracena. Take some leisure time to explore its attractions, which include a majestic castle and the remarkable Gruta de las Maravillas, a grotto with breathtaking stalactite formations.
Finally, as the evening draws in, arrive at Sevilla, Spain's enchanting southern city, where the vibrant flamenco rhythm and the scent of orange blossoms fill the air. Your exciting journey through history, culture, and gastronomy continues here.
Best Tours from Emily! Words can't express how grateful it was to be able to call on Emily for help with some excursions in Spain. Emily, thanks soo much. You're the BEST!!!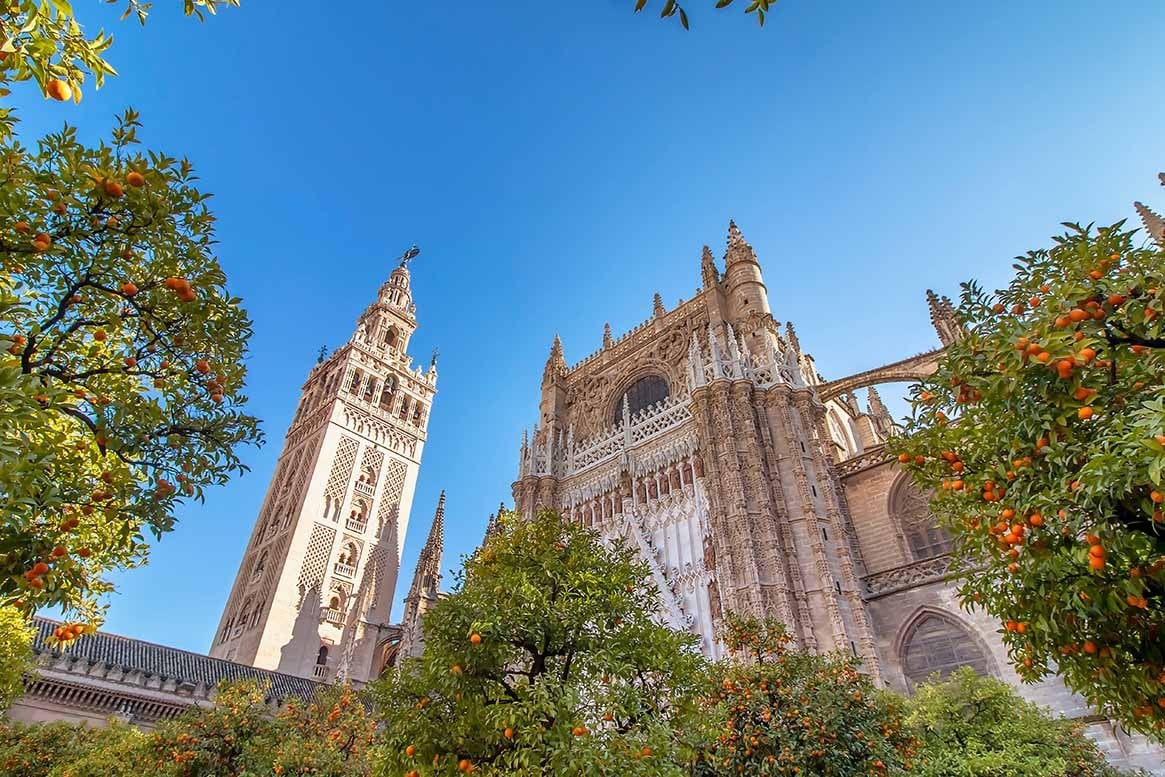 On the fifth day of the tour, you will find yourself in the heart of Sevilla, an enchanting city radiating the spirit of Andalusia.
You'll begin exploring from the comfort of your hotel, where you'll meet your knowledgeable guide, who will introduce you to the city's rich history, vibrant culture, and architectural wonders.
Your first stop will be the city's ancient walls, remarkable remnants of Sevilla's storied past. These impressive fortifications provide a striking contrast to the beautiful Murillo Gardens nestled nearby. You'll take a walking tour through these lush gardens, absorbing the tranquil atmosphere and marveling at the meticulously maintained landscapes and historical statues.
The tour then navigates to the bustling Barrio Santa Cruz. Experience the charm of Sevilla's old Jewish quarter, where labyrinthine alleys twist around picturesque squares, revealing cozy tapas bars, craft shops, and flamenco clubs.
As you continue your journey, you'll encounter the Alcázar fortress, an awe-inspiring palace complex that serves as a testament to the city's Moorish and Christian history. You'll marvel at its ornate architecture, beautiful gardens, and intricate tile work, reflecting the confluence of cultures that have shaped Sevilla.
Next, you'll visit the majestic Sevilla Cathedral, one of the world's largest Gothic cathedrals. Explore its breathtaking interiors, view its collection of treasured artworks, and learn about its significance to the city's spiritual life.
Adjacent to the cathedral is the Giralda Tower, a former minaret turned bell tower. Climb the tower's ramps to reach its pinnacle, offering panoramic views of the cityscape – a sight that will truly take your breath away.
To end your day on a high note, you'll attend a Flamenco show, a highlight of Andalusian culture. In an intimate setting, witness the raw emotion and powerful expressions of the dancers and musicians, an unforgettable performance that truly captures the passion and vibrancy of Spain. This enriching day in Sevilla promises to be a tapestry of unforgettable experiences, each revealing a new facet of this fascinating city.
Day 6: Market Exploration & Hands-On Cooking Experience in Sevilla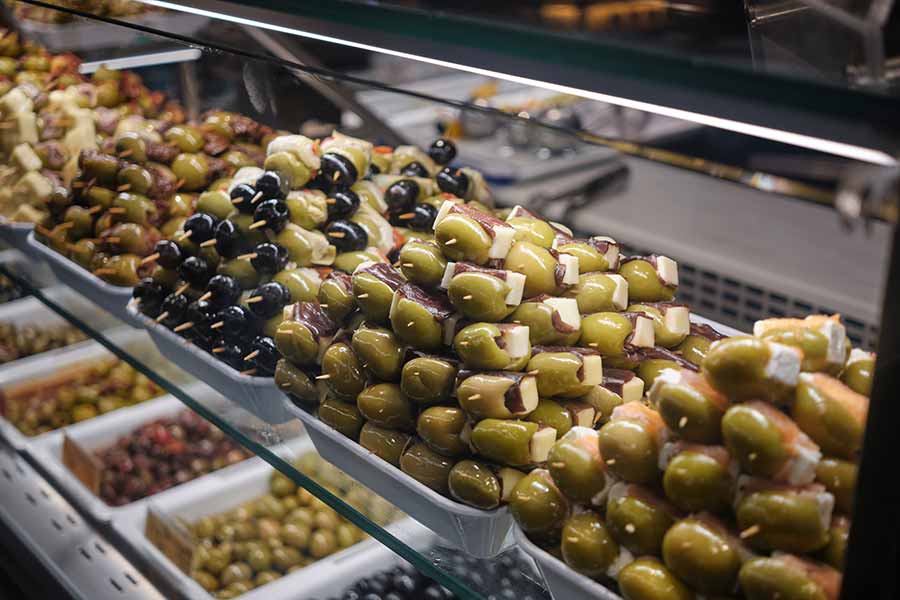 The morning is yours to explore Sevilla at your own pace. As the city slowly wakes up, make the most of this opportunity to discover local sights, sounds, and flavors. Just before lunch, prepare for an exciting gastronomic adventure that will take you right into the heart of Spanish cuisine.
Your culinary guide, a professional chef, will meet you at a unique venue nestled in Sevilla's historic Jewish Quarters. Your day's gastronomic journey starts with a visit to a vibrant local market, a cornerstone of daily life in Spain. Here, immerse yourself in the lively atmosphere and witness firsthand the Spanish approach to showcasing their produce, ranging from garden-fresh vegetables to an enticing array of meats, cheeses, and local wines.
Your chef will provide insightful commentary on the intricacies of Spanish food culture, its regional variations, and the fundamental ingredients that define its identity. With your newfound knowledge, you'll then choose a traditional Spanish dish that you'd like to learn how to prepare. Together with your guide, you'll hand-pick the freshest ingredients for your dish.
Following the market tour, you'll return to the cooking venue, roll up your sleeves and embark on an authentic cooking experience under the guidance of your chef. The atmosphere is intimate and relaxed, the perfect setting to delve into the art of Spanish cooking.
As the finishing touch, you'll taste the fruits of your labor. Sit down and savor your freshly prepared dish, perfectly paired with a selection of local wines. This is not just a meal but a celebration of the flavors and traditions of Spain, a culinary journey you will treasure.
Day 7: Explore Sevilla at Your Leisure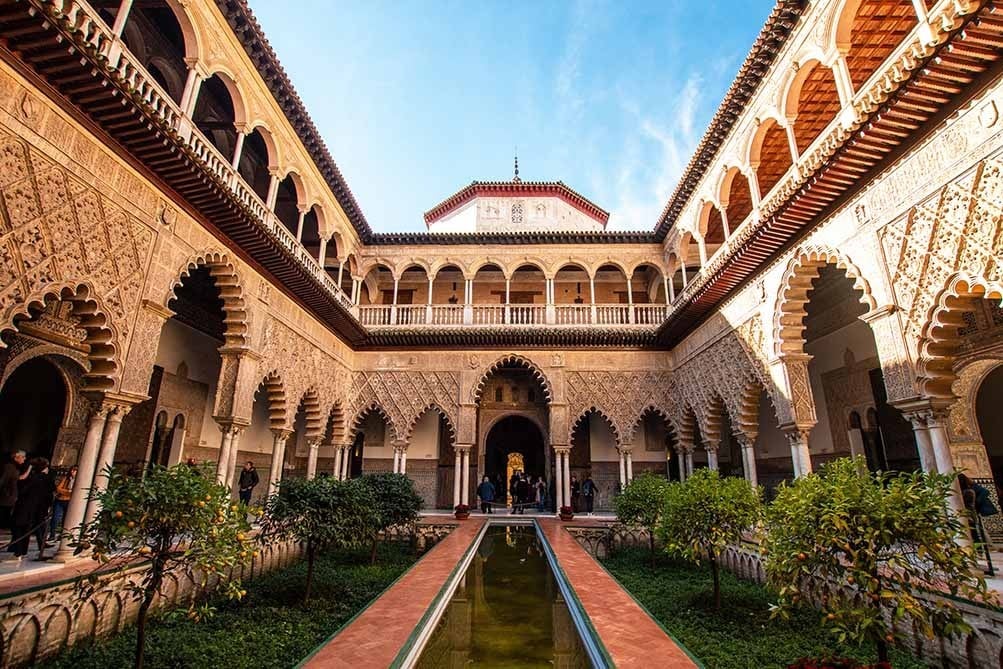 Sevilla, a city rich in history and culture, is all yours to explore today. It's a free day, so enjoy it at your own pace. Delve deeper into the hidden corners of the city, or revisit your favorite spots, the choice is yours. You might want to explore the exquisite Alcazar, or the bustling Triana neighborhood, known for its vibrant flamenco scene. Alternatively, relax in the beautiful Maria Luisa Park or indulge in some shopping in Calle Sierpes. Sevilla's charm lies in its variety, and this is your day to create your own unique experiences in this captivating city.
Day 8: Journey to the White Villages & Ronda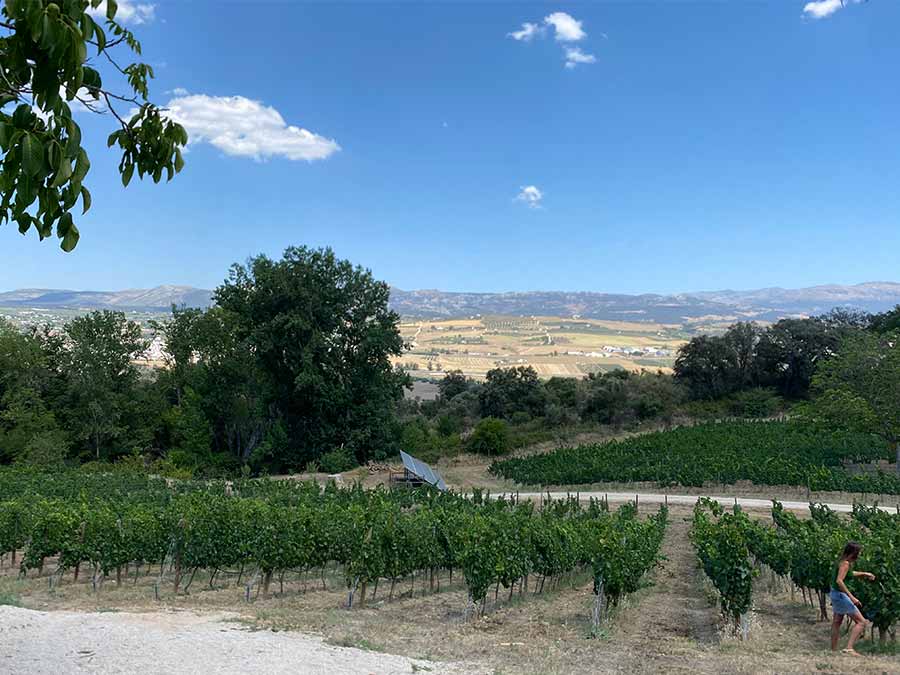 Embark on a journey that takes you off the beaten path and into the heart of traditional Spain. Your day starts in Zahara de la Sierra, a quintessential white village nestled among Andalusia's verdant hills. Here, your guide will regale you with fascinating stories of conquistadors and bandits that echo through the village's narrow lanes. A visit to an olive mill will allow you a deeper understanding of the region's olive oil production, capped off with an opportunity to sample the product firsthand.
Next, you will move on to Grazalema, a charming town located within a natural park. The region's outstanding natural beauty, combined with the distinctive character of the town, creates a serene atmosphere that seems suspended in time.
Your journey continues with a scenic drive to Ronda, where a countryside winery awaits. After a tour of the vineyards and cellars, a wine-tasting session will be followed by a leisurely lunch overlooking the stunning rural landscapes.
Afterward, you'll be dropped off at your hotel to relax before embarking on a guided tour of Ronda, a city that stands on a towering plateau and is known as the birthplace of bullfighting. During the tour, step into the city's illustrious bullring, and marvel at the New Bridge, an impressive feat of engineering that spans a deep gorge, linking Ronda's New and Old Quarters. A stroll down cobblestone streets will lead you to the Collegiate Church and the medieval palace of Don Bosco, rounding off a day filled with rich cultural experiences.
Day 9: Unveiling the Historic Wonders of Granada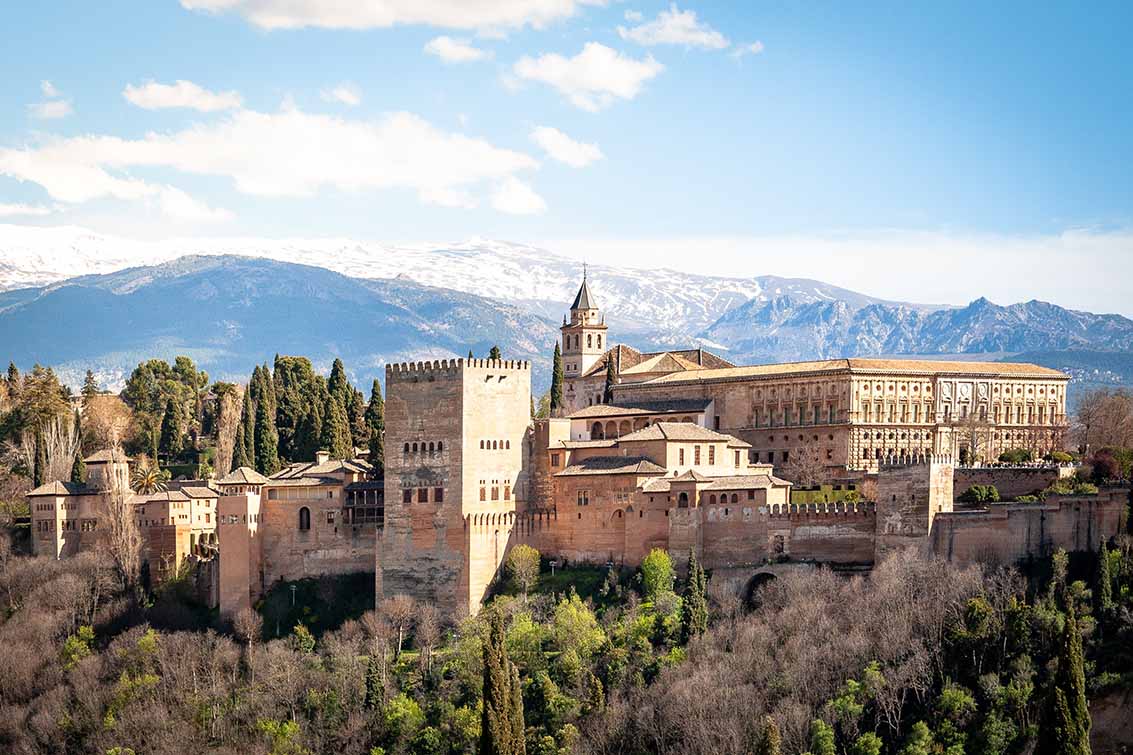 Embark on a journey to the east as you make your way to Granada, a city that proudly showcases its historical lineage as the last Arabic kingdom in Spain until 1492. Awaiting you in Granada is the Alhambra, a grand fortress complex, a UNESCO World Heritage Site, and a jewel of Islamic architecture.
Upon your arrival, your guide will welcome you at the entrance of the Alhambra. Here begins an immersive journey that takes you back nearly 900 years ago. Traverse through the Gardens of Paradise, soaking in the serenity and the symphony of colors and scents that permeate the air. The Alcazar Fortress, a grand fortification, stands tall as a testament to the city's military history.
One of the highlights of the day will be the exquisite Nasrid Palaces. Wander through the labyrinth of intricately designed halls, courtyards, and rooms that make up these palaces, taking a moment to admire the stunning Islamic art and architecture that embellish the interiors.
Leaving the opulence of the palaces behind, a unique culinary experience awaits you. Delight in a tasting menu inspired by Nasrid medieval cuisine at the prestigious Parador Hotel, offering a gastronomic journey that complements the historical exploration of the day.
Post-lunch, take advantage of the afternoon by discovering the old town of Granada at your own pace. Meander through its narrow, winding streets, visit charming boutiques or sip on some traditional Andalusian coffee at a local café.
As the day comes to an end, drive to Málaga and look forward to the next chapter of your culinary and cultural adventure.
Amazing experience! My husband Douglas and I just came back from a 10 days customized guided tour to Morocco organized by Emily from Guided Spain. It was an amazing trip. Our driver Youssef met us at the Casablanca Airport and he quickly became our guide, security guard and guardian angel! When I got sick he got me medicine and he always found the best toilets when we were on the road. Also, ice cream! We feel that we got the authentic Morocco experience with the riads (hotels) that Emily chose for us and the guides in the different cities we visited. The Merzouga Luxury Desert Camp was totally amazing as well as the visit with the Nomads,and the medinas. This is our second trip with Emily and as the first one, it was excellent. Our next one will be Portugal!
Day 10: A Culinary Journey through Málaga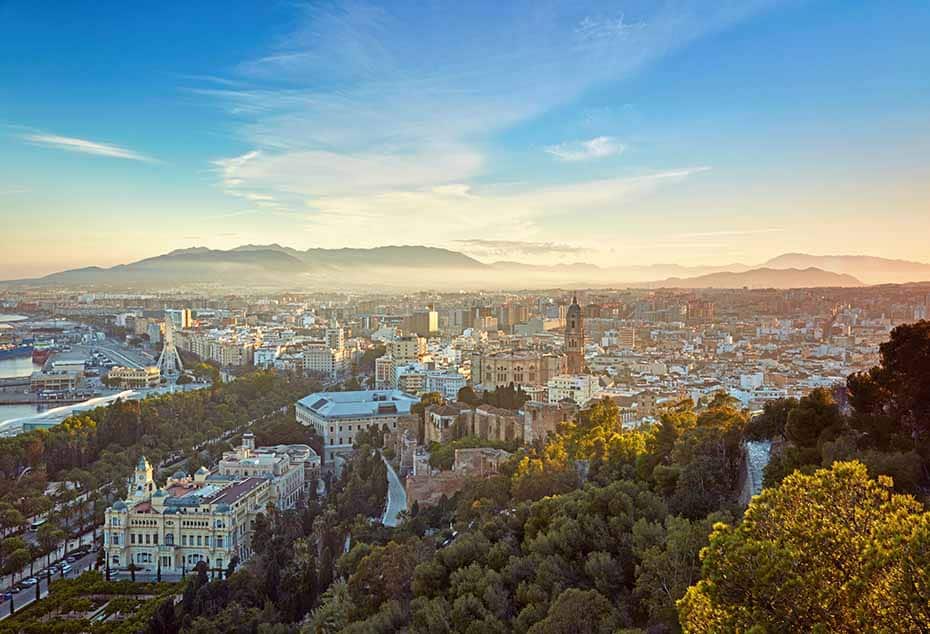 Embrace the vibrant coastal city of Málaga, renowned for its high-energy atmosphere, historic sites, and delicious gastronomy. Your day will kick off before lunch as your guide escorts you from your hotel lobby on a mouthwatering tapas food tour, where you'll immerse yourself in the local culinary culture.
Your first stop is a delightful stroll up Larios Street, a bustling shopping avenue teeming with life. Here, you'll join the locals as they embark on their pre-dinner tapas route, a beloved tradition in Spanish culture.
Next, your guide will lead you to an open-air market brimming with fresh local cheeses, aromatic produce, artisanal bread, and an exquisite selection of local wines. Notice the unique Spanish way of presenting their fish and meats, a visual feast in its own right. Your guide will also familiarize you with essential ingredients integral to classic Spanish dishes such as paella and migas.
Your culinary expedition continues to the oldest tavern in town, where you will sample an array of fresh seafood, a hallmark of Málaga's cuisine given its coastal location.
Venturing into the Old Town, get ready to tantalize your palate with a fusion of traditional and innovative tapas, classic 'raciones' (larger portions of tapas), and an array of local gourmet food that encapsulates the culinary spirit of Málaga.
As you eat your way through the city, you'll also encounter significant historical sites that form the city's character. Walk past the ancient Roman Theater, the impressive Alcazaba Fortress, the birthplace of the world-renowned artist Picasso, and the grand Cathedral, each a testament to Málaga's rich historical tapestry.
Day 11: Historical & Culinary Exploration of Madrid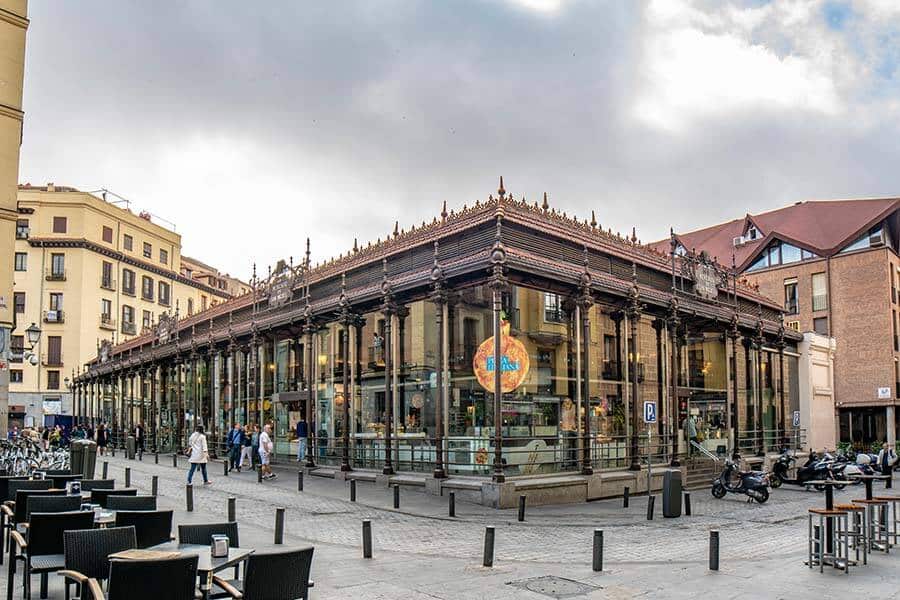 Welcome to Madrid, the vibrant capital of Spain, known for its impressive architecture, historic districts, and an intriguing food culture. Begin your day with a drive to Málaga Airport, where you'll bid farewell to your rental car and board a short flight to Madrid. Upon arrival, a friendly driver will pick you up and take you to your accommodation in the city.
In the afternoon, you'll embark on an exciting walking tour through the famed "Letters and Arts" District of Madrid. Here, immerse yourself in the city's rich culture, history, and artistic heritage. A major highlight of this district is the Prado Museum, one of the world's most visited museums, which houses an extensive collection of European art dating back to the 12th century.
Next, you'll find yourself in the tranquil surroundings of El Retiro Park, a lush and historic urban park where you can take a leisurely stroll amidst beautiful sculptures, monuments, and a stunning boating lake.
The journey continues to the Plaza de Oriente, the symbolic center of 15th-century Madrid. From here, your guide will lead you through a labyrinth of streets and squares that hark back to the era of Hapsburg royalty. Marvel at architectural gems like the grand Royal Palace, the magnificent Royal Theater, and the historic Opera House. Listen to the engaging tales your guide narrates about the legends and history of the commoners and nobility during the Spanish Renaissance.
As you explore, also visit the imposing Tower of Lujan, the bustling San Miguel Market, the stately Plaza Mayor, where bullfights were once a grand spectacle, and the impressive Plaza de España.
In between sightseeing, indulge in Madrid's renowned food culture. We'll pause for refreshments, tasting classic 'raciones' and tapas, immersing you further into Spanish cuisine and giving you a taste of Madrid's culinary diversity.
Day 12: Unveiling the Treasures of Toledo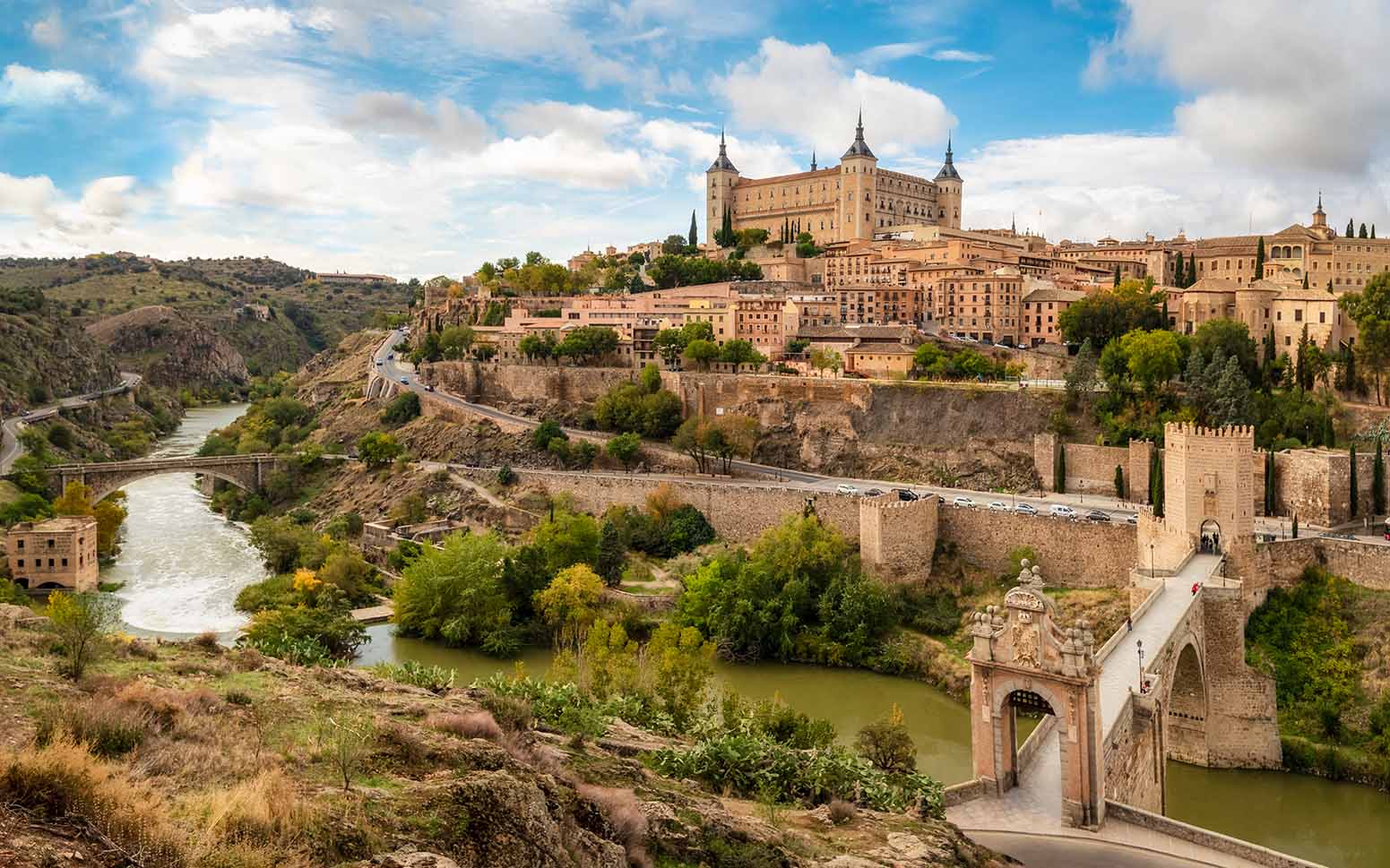 Prepare yourself for an enchanting journey to Toledo, a city steeped in history and cultural richness. Begin your day at Madrid's Atocha train station, boarding a train that will whisk you away to the ancient capital of Spain. As you approach Toledo, marvel at the city's unique setting atop a high, rocky outcrop, naturally fortified by the curving Tajo River. Its scenic beauty, coupled with an abundance of historical and cultural treasures, has earned it the designation as a UNESCO World Heritage site.
Upon arrival, you'll be greeted by your guide at the grand Bisagra Gates, the main entrance to the Arabic city. From here, your exploration of Toledo's Old Town and the Arabic Quarters begins. Your first stop will be Zocodover Square, which served as the main marketplace in bygone days. This bustling square continues to be a vibrant hub of activity, giving you a sense of the city's pulse.
Next, step into the peaceful confines of Santa María la Blanca Synagogue, a symbol of Toledo's rich Jewish heritage. Then, continue to the intimate Cristo de la Luz Mosque, a beautifully preserved example of Moorish architecture that adds another layer to Toledo's unique cultural tapestry.
Throughout your tour, your guide will weave tales of Toledo's three religious communities – Christians, Jews, and Muslims – who coexisted harmoniously in this city while much of the rest of the country was embroiled in conflict. This fascinating social and cultural history adds depth to your understanding of Toledo's past.
The tour culminates with a visit to an artisanal sword maker's workshop. Toledo has been renowned for its quality steel and sword-making skills since the Umayyad Dynasty, and this visit allows you to see this centuries-old craft in action.
Finally, bid farewell to the timeless allure of Toledo as you return to the cosmopolitan energy of Madrid, taking with you memories of a city where history, culture, and tolerance intertwine in fascinating ways.
Excellent Individualized Tour Company for People who do not want to go on Package Tours. I used Emily to arrange a tour of Southern Spain in January, 2020 for 4 people. It turned out to be great. What I do not like is being shepherded around to cheesy tourist sites and waiting in lines of tourists. Emily arranged for very competent and efficient drivers, fantastic guides, very good hotels and even recommended restaurants for each location. The best thing about using Emily is that when she arranged for (at my request) wine tastings, olive oil tastings, a flamenco show is that all of them were authentic and interesting and none of them were contrived or cheesy. While on the trip, she checked in and made sure everything went smoothly. When we went to the Alhambra or other ticketed sites, we always got to skip the line due to Emily. There was one overall price per person (depends on double/single room) that I felt was very fair for the level of service provided.
Meet your driver for the ride to Madrid airport.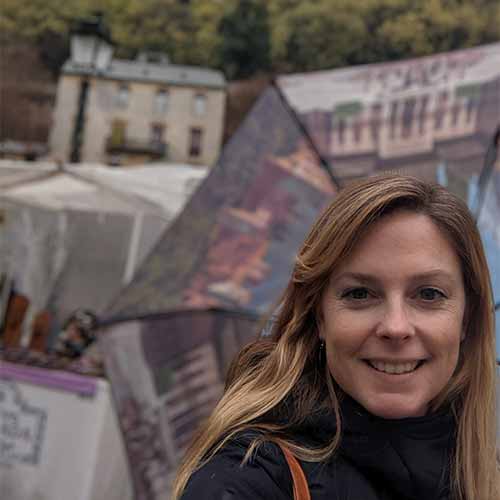 Say Ola to Emily, your personal tour planner at Guided Spain Tours. Get in touch by filling in the form below and requesting your complimentary itinerary!
Get A Complimentary Custom Foodie Itinerary
From the bustling food markets of Lisbon to the vineyards of the Arrabida wine region, from Sevilla's vibrant tapas scene to the timeless charm of Toledo, we've strived to curate a journey that tantalizes your taste buds and nourishes your spirit of adventure.
However, we understand that everyone's idea of a perfect vacation differs. Should you wish to tailor this itinerary to match your specific tastes and preferences, we are more than happy to assist. Our team of expert tour planners is on hand to create a complimentary custom version of this tour that will perfectly align with your culinary interests, pace of travel, and points of interest.
Contact us today, and let us design your dream gastronomic journey through Spain and Portugal, where every meal becomes a memory and every destination leaves you hungry for more!
Highly recommend Emily! Emily created a personalized itinerary for us in southern Spain. She was very knowledgeable about the region, attentive, and personable. She returned emails properly, and was a pleasure to work with. Emily was flexible and did not make mind making changes in the itinerary-- Her goal is to please her customers!
Emily is GOOD! Emily arranged a 14 day tour for us in Spain at short notice of a week or so. The whole tour was beautifully organized, amazingly flexible and the rare glitches were attended to and addressed, literally instantly. For sure we will be back for further tours with her. Thanks, Emily.
Best Tours from Emily! Words can't express how grateful it was to be able to call on Emily for help with some excursions in Spain. Emily, thanks soo much. You're the BEST!!!
Spain and Portugal trip: Emily did an amazing job Of setting up our trip through Spain and Portugal. All of our tours were outstanding and personalized. We had a wonderful time!
Private Tour: Emily is a pleasure to work with. She arranged hotels, activities, tour guides and transportation in Barcelona, Madrid, Segovia, Toledo, Cordoba, Avila, Seville, Malaga, Gibraltar. She was extremely responsive when we had questions and made sure that everything flowed smoothly.