Get the best of Madrid with our private guided tour and discover classic madrileños style.
Discover the distinctive sides of Madrid's character with your guide as you start the day exploring the seat of nobility with skip-the-line access to the Royal Palace, experience the flavor of the city with a curated tapas and wine market visit, and let your certified private guide bring to life the scandal, historic figures, and legends behind the masterpieces on display in your private tour of the Prado Museum featuring works by Goya, Velázquez and of course Picasso. 
To conclude your private tour experience in the evening you can choose between the energy, passion, and color of a local Flamenco show, allow us to reserve a table at one of Madrid's many 5-star Michelin restaurants, or take your seat for a Royal Theater performance.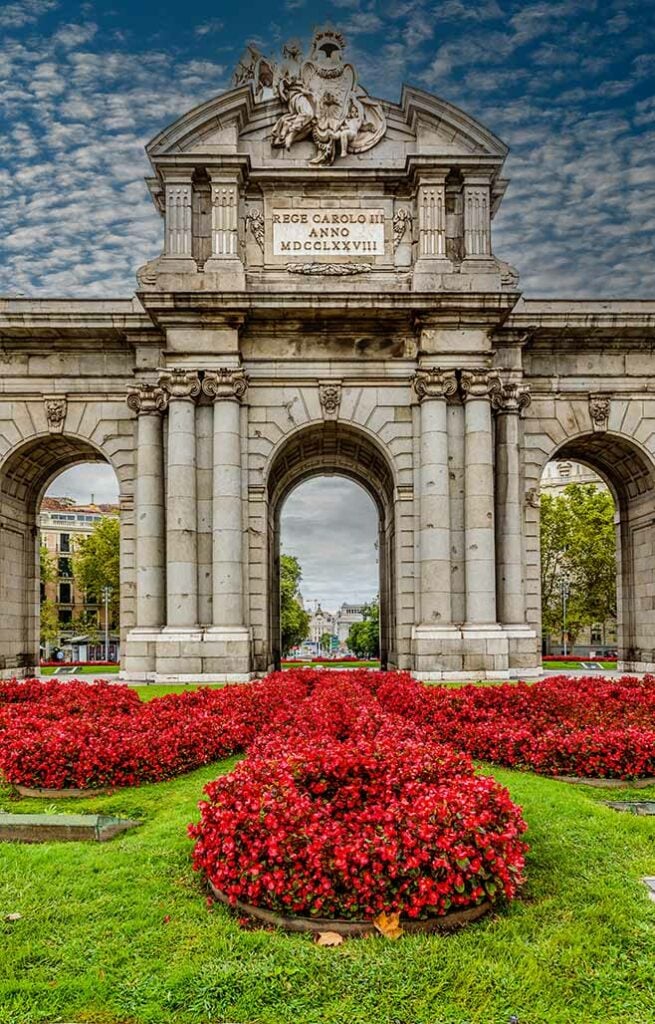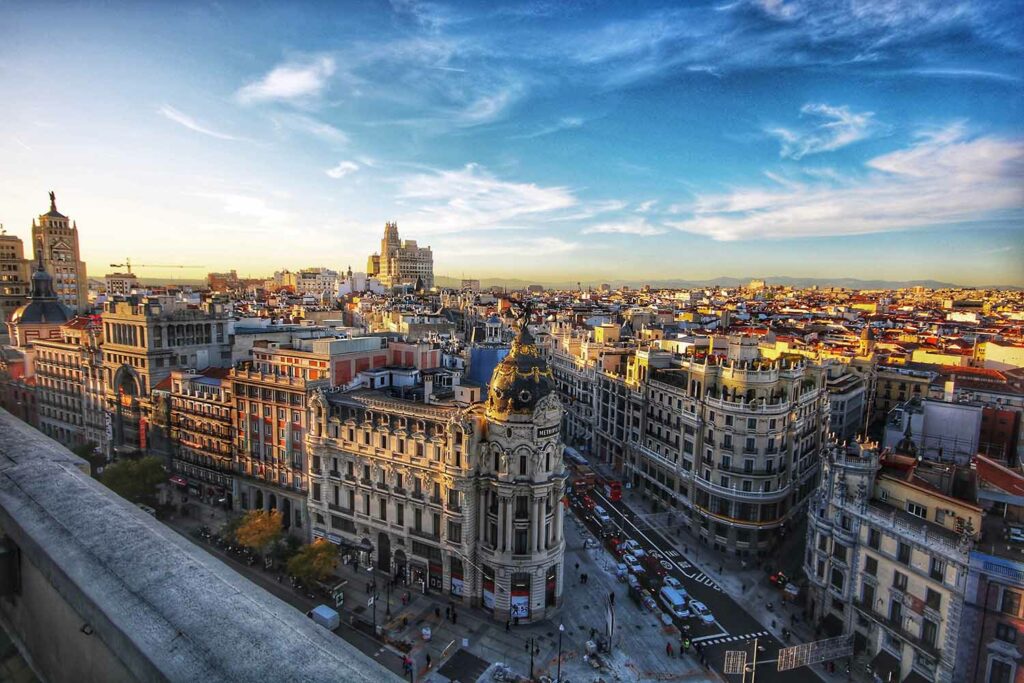 We ensure that you enjoy privileged skip-the-line tickets for each attraction, and benefit from our guide's ability to weave the myths, legends, and historical characters seamlessly into your guided tour experience.
Highlights of the Private tour of Madrid:
Full-Day Madrid Private Tour Itinerary
Your luxury tour of Madrid begins with your guide collecting you from your accommodation in the morning as we make our way downtown to explore the "aristocratic heart" of Madrid. The magnificent Royal Palace, Plaza del Oriente, San Miguel Food Market, and more.
Skip-the-Line Private Tour of The Royal Palace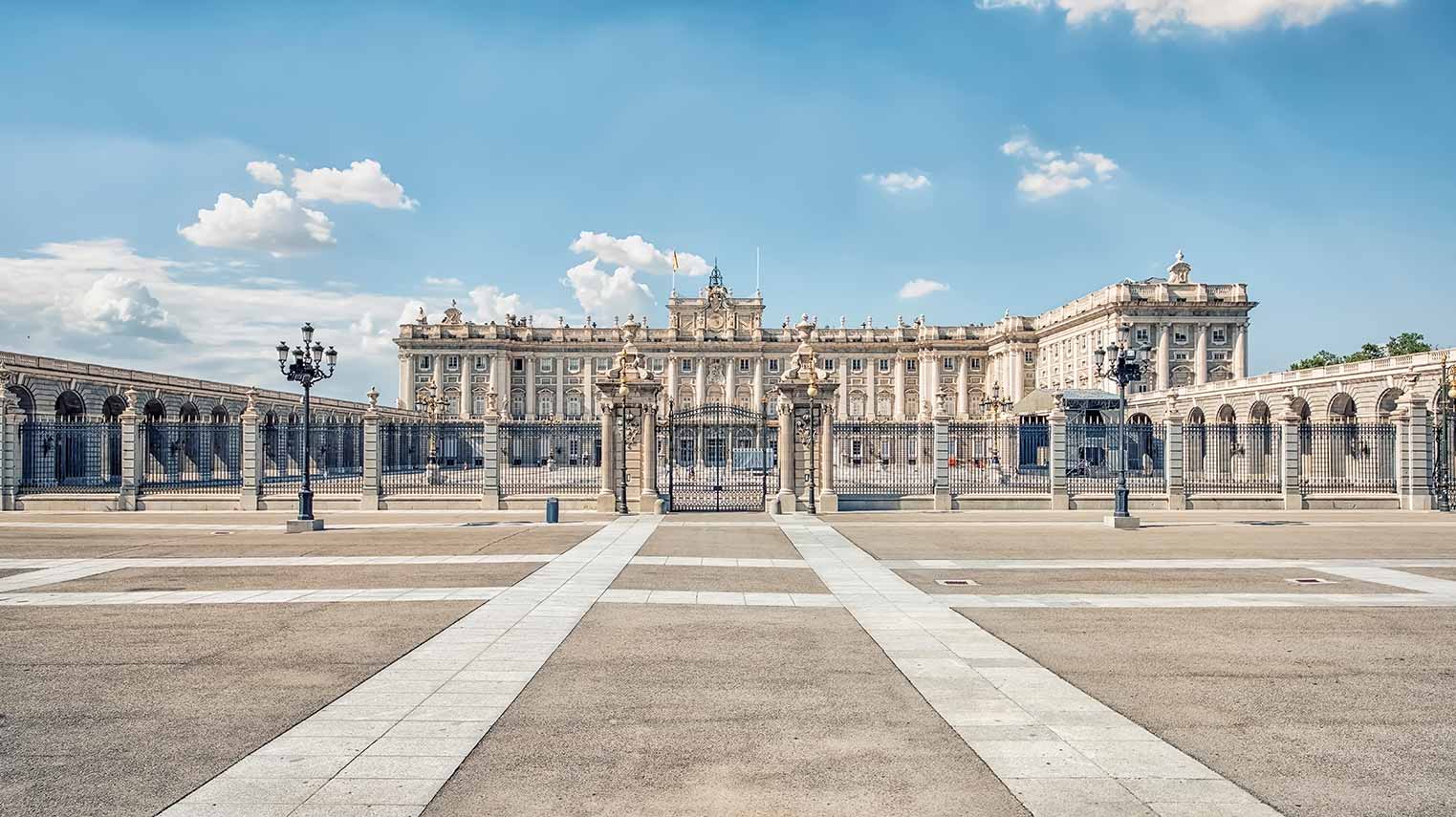 The first site on our Madrid private tour itinerary is the official residence of the Spanish royal family, The Royal Palace. Once the HQ for the Spanish Empire stretching from Florida to California, Mexico, and South America, the 18th-century palace is the largest in Western Europe, meaning there is no time to waste as you can enjoy skip-the-line access to begin your private tour!
Your guide will discuss the history and intriguing tales of the Spanish aristocracy with you as you explore:
The ornate and symbolism-rich exterior
The opulent main staircase by Spanish designer Francesco Sabatini
Hall of Columns, where many prestigious and significant ceremonies were held
State dining room
Royal chapel
the resplendent royal throne room
Royal Armory where you will find weapons used as far back as the 13th Century
Plaza del Oriente the Royal Square featuring magnificent sculptures of former Kings of Spain
Tapas, Food, and Wine in Madrid
You will certainly need to refuel after such a momentous tour in the morning, thankfully you are in Madrid, one of the centers of world gastronomy!
Before embarking on your tour, your planner will discuss lunch options with you to tailor the experience to your exact tastes. We offer Michelin-star dining experiences, or you may wish to eat as the locals do and visit the San Miguel Food Market with your guide.
Best Tours from Emily! Words can't express how grateful it was to be able to call on Emily for help with some excursions in Spain. Emily, thanks soo much. You're the BEST!!!
Private Tour of The Prado Museum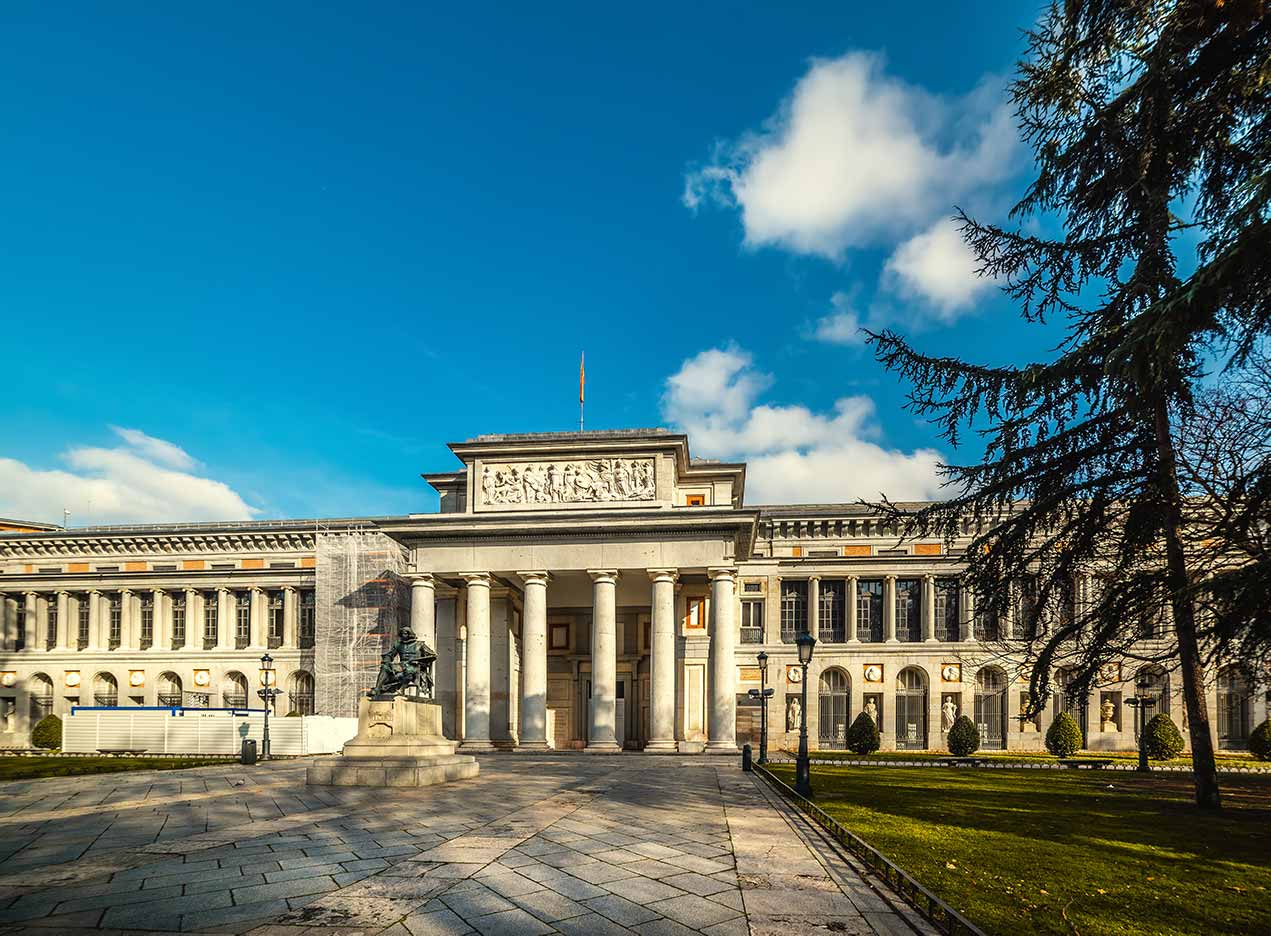 The Prado museum is one of the most important in all of Europe, hosting a world-class collection of highlights of European art.
There are simply too many pieces on display to note them all here, but of special consideration will surely be "Las Meninas" by the great Spanish artist Diego Velazquez Las Meninas, considered by some to be the best painting in the world. The other Spanish master is, without doubt, Francisco de Goya. You can follow this complex man through the stages of his life, from dutiful palace painter to political revolutionary and scandal-monger to the frustrated genius of his 'black paintings.
Your tour planner will be in touch to discuss which masterpieces you would like to spend the most time with your guide here, but highlights of the Prado Art Museum include:
Hieronymus Bosch's fantastic triptych, the Garden of Earthly Delights.
A collection of Goya's work including The Family of Charles IV, La Maja Desnuda and La Maja Vestida, Third of May 1808, & the Black Paintings
Rogier van der Weyden – The Descent from the Cross
The Birth of the Milky Way by Flemish artist Peter Paul Rubens
Artemisia Receiving Mausolus' Ashes (Sophonisba Receiving the Poisoned Cup) by Rembrandt.
The Holy Family and The Cardinal by Italian master Raphael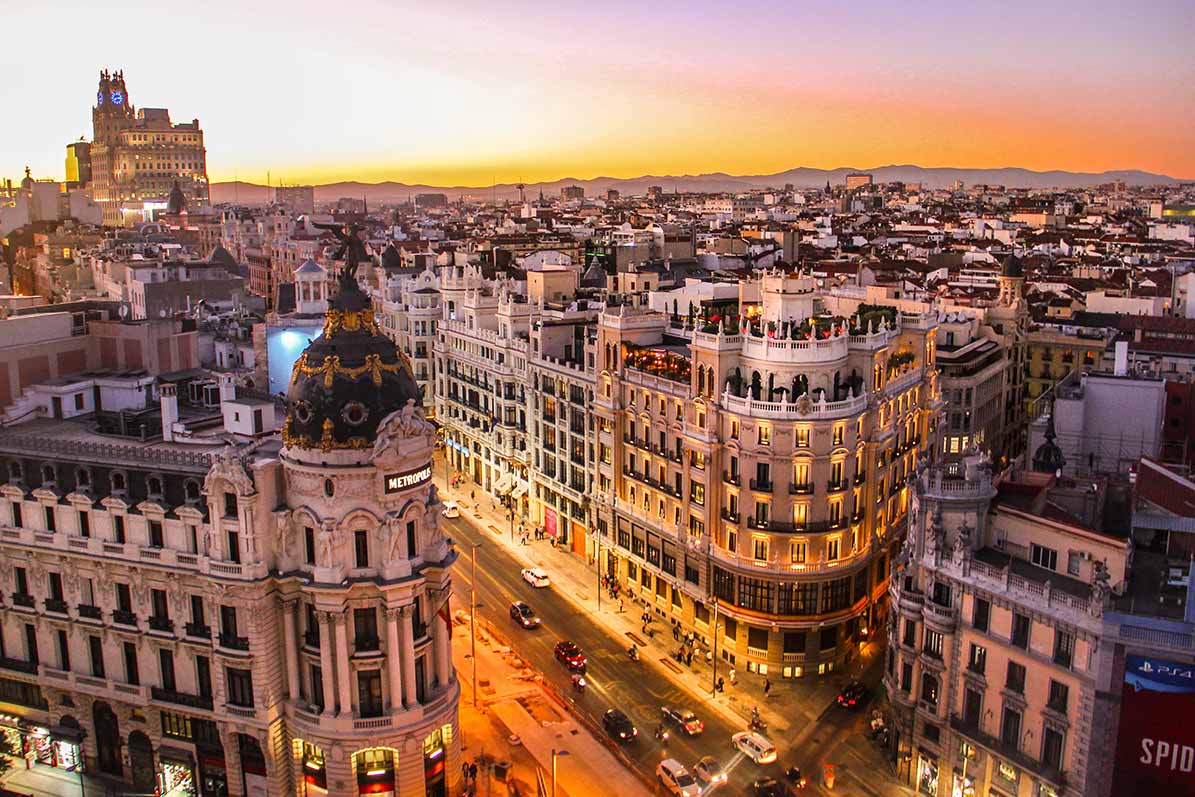 Madrid is a city known for its sparkling nightlife. Your private guide will contact you to discuss how we can best plan your evening's activities for you to enjoy quality time with insider experiences from food, wine, art, theater, and dance to conclude your evening tour of Madrid in style.
For example, you may wish to round off the night with a flamenco performance in Corral de la Morería, the oldest flamenco theater in Madrid, where the dazzling colors, emotive dance, and scintillating sounds of the Spanish dance form have been performed for over 60 years.
Whatever you desire, whether it's a walking tour of the city center at night, enjoying some fine wine on a rooftop bar watching the sunset, or enjoying an evening of classical music in Madrid's National Auditorium, we can arrange it for you.
Amazing experience! My husband Douglas and I just came back from a 10 days customized guided tour to Morocco organized by Emily from Guided Spain. It was an amazing trip. Our driver Youssef met us at the Casablanca Airport and he quickly became our guide, security guard and guardian angel! When I got sick he got me medicine and he always found the best toilets when we were on the road. Also, ice cream! We feel that we got the authentic Morocco experience with the riads (hotels) that Emily chose for us and the guides in the different cities we visited. The Merzouga Luxury Desert Camp was totally amazing as well as the visit with the Nomads,and the medinas. This is our second trip with Emily and as the first one, it was excellent. Our next one will be Portugal!
Optional Madrid Experiences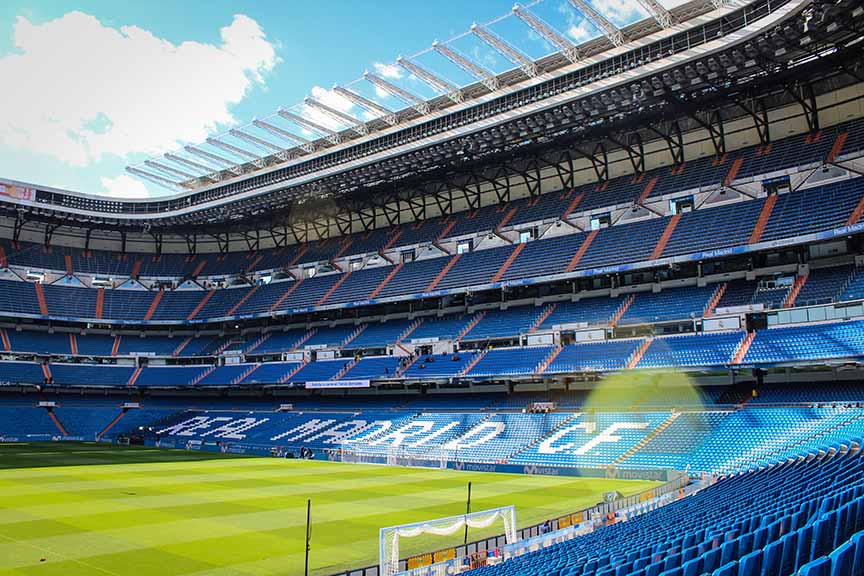 By request, exclusive events and activities can be arranged such as VIP tickets to La Liga soccer games, typically Madrid-style cooking classes with a private chef, fine Spanish wine tastings, or attending a Bullfighting event in Las Ventas Bullring.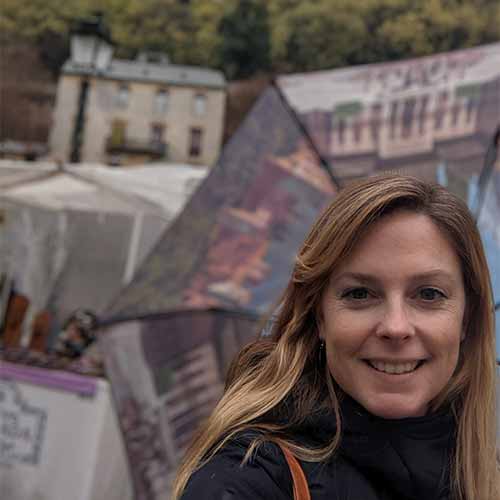 Say Ola to Emily, your personal tour planner at Guided Spain Tours. Get in touch by filling in the form below and requesting your complimentary itinerary!
Contact Our Private Tour of Madrid Specialists
With so much choice on offer, the benefits of enjoying a curated experience designed by our specialist Madrid tour planners are evident. Quite simply, there is no finer way to explore Madrid than with your private guide for the day.
Our tours are kept to small private groups to provide the best possible experience for our clients. As such we can customize our itineraries to suit your interests, needs, and requirements.
To discuss this tour or any changes you would like to make simply complete the form below.
Highly recommend Emily! Emily created a personalized itinerary for us in southern Spain. She was very knowledgeable about the region, attentive, and personable. She returned emails properly, and was a pleasure to work with. Emily was flexible and did not make mind making changes in the itinerary-- Her goal is to please her customers!
Emily is GOOD! Emily arranged a 14 day tour for us in Spain at short notice of a week or so. The whole tour was beautifully organized, amazingly flexible and the rare glitches were attended to and addressed, literally instantly. For sure we will be back for further tours with her. Thanks, Emily.
Best Tours from Emily! Words can't express how grateful it was to be able to call on Emily for help with some excursions in Spain. Emily, thanks soo much. You're the BEST!!!
Spain and Portugal trip: Emily did an amazing job Of setting up our trip through Spain and Portugal. All of our tours were outstanding and personalized. We had a wonderful time!
Private Tour: Emily is a pleasure to work with. She arranged hotels, activities, tour guides and transportation in Barcelona, Madrid, Segovia, Toledo, Cordoba, Avila, Seville, Malaga, Gibraltar. She was extremely responsive when we had questions and made sure that everything flowed smoothly.