10 Day Southern Spain Itinerary
Your 10 Day Tour of the South of Spain
Unveil the enchanting allure of Southern Spain as you embark on an extraordinary 10-day itinerary.
Experience the intoxicating fusion of cultures in cities like Sevilla, Granada, and Málaga, where Arabic, Christian, and Jewish influences blend seamlessly. Traverse the winding streets of ancient Moorish quarters, gaze upon the awe-inspiring architecture of colossal cathedrals, and savor the tastes of traditional and contemporary Spanish cuisine.
This 10-day journey through Southern Spain promises the perfect blend of cultural immersion, historical exploration, and epicurean delights. So pack your bags and prepare to embark on a captivating journey that you'll cherish forever.
Day 1: Málaga - The Melting Pot of Flavours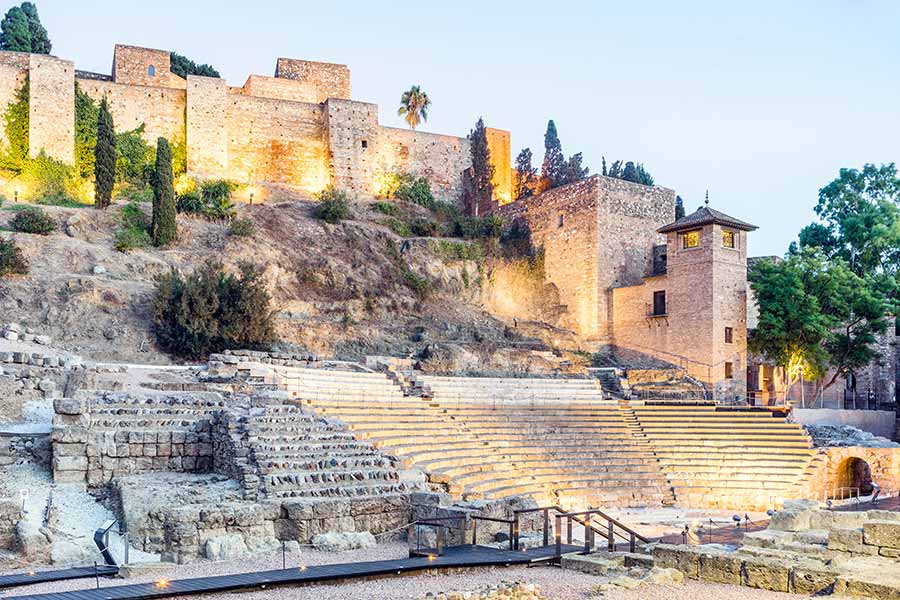 Your southern Spain adventure commences the moment you step off the plane at Pablo Picasso Airport. A friendly driver awaits your arrival post-customs, ready to transport you comfortably to your hotel in Málaga's quaint Old Town.
Once you've had the chance to freshen up, your local guide will meet you in the hotel lobby to embark on a culinary journey unlike any other – a traditional Spanish Tapas Tour. This cultural culinary expedition follows the local pre-dinner tapas ritual, traversing the bustling Larios Street into the heart of the city's vibrant open-air market.
As you navigate this local gastronomic haven, witness the diversity of regional cheeses, fresh produce, crusty breads, and aromatic wines. Observe the unique Spanish presentation of fish and meats, a visual feast as tantalizing as the flavors they hold. As your guide unravels the secrets of essential ingredients behind iconic Spanish dishes such as paella and migas, you'll gain insider knowledge of the culinary traditions of this vibrant region.
Next, step into the warm, nostalgic ambiance of the city's oldest tavern. Here, a smorgasbord of fresh seafood awaits your palate. As you continue your journey, move deeper into the Old Town, a historical stage set for the fusion of modern and traditional tapas and 'raciones' – larger portions of classic Spanish dishes. Each bite introduces you to an array of local gourmet food, taking your taste buds on a journey through the rich and diverse culinary history of Málaga.
This gastronomic adventure not only satiates your appetite but also quenches your thirst for culture. As you indulge in the local fare, you'll find yourself wandering past a tapestry of Málaga's historical treasures – the ancient Roman Theater, the fortified palaces of Alcazaba, the humble birthplace of Picasso, and the towering majesty of the Cathedral. This blend of cuisine and culture offers a holistic introduction to the vibrancy of Málaga, setting the tone for the journey ahead.
Day 2: Granada - Echoes of the Last Arabic Kingdom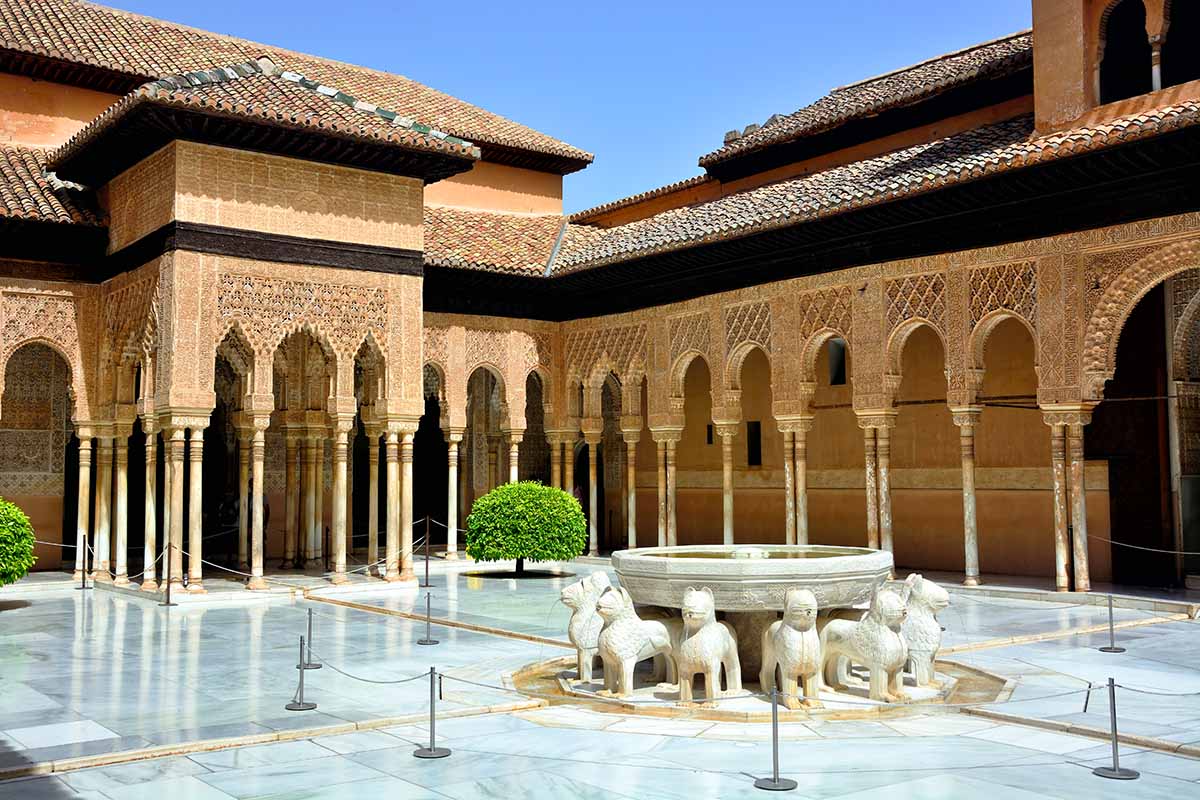 Your second day commences as you rendezvous with your driver in the hotel lobby, ready to embark on an eastward journey to the historically rich city of Granada. As the last stronghold of Arabic power in Spain until 1492, Granada is a living testament to a bygone era that blends the nuances of Arabic and Spanish cultures.
Upon arrival, you'll deposit your luggage at the hotel before meeting your guide at the grand entrance of the Alhambra. This architectural marvel, often referred to as the 11th Wonder of the World, offers a captivating journey back through 900 years of history.
Prepare to be swept off your feet as you explore the expansive grounds of this UNESCO World Heritage site. Your guide will lead you through the tranquil Gardens of Paradise, a verdant oasis echoing with the gentle whispers of its past. Next, the imposing Alcazaba Fortress will hold your gaze, its formidable walls and towers testament to the strategic importance of Granada during the reign of the Nasrid Dynasty.
The tour continues to the renowned Nasrid Palaces, the heart and soul of the Alhambra. These palaces, known for their intricate design and ethereal beauty, were the home of kings, a testament to a period when art, science, and culture flourished.
Post the palace visit, the afternoon presents the opportunity for some leisure time in the old town of Granada. Traverse the labyrinthine alleys, browse through traditional bazaars, or simply soak in the ambiance of this ancient city.
As the day turns into evening, your driver will transport you to the vibrant district of Sacromonte, situated on the outskirts of Granada. Here, you'll be treated to an authentic Flamenco performance. Revel in the electrifying rhythms of guitar strumming, soulful singing, and passionate dancing, a cultural experience that promises to be the perfect crescendo to your day. While immersing yourself in the mesmerizing art form, enjoy a local dinner, capping off a day filled with historical exploration and cultural immersion.
Amazing experience! My husband Douglas and I just came back from a 10 days customized guided tour to Morocco organized by Emily from Guided Spain. It was an amazing trip. Our driver Youssef met us at the Casablanca Airport and he quickly became our guide, security guard and guardian angel! When I got sick he got me medicine and he always found the best toilets when we were on the road. Also, ice cream! We feel that we got the authentic Morocco experience with the riads (hotels) that Emily chose for us and the guides in the different cities we visited. The Merzouga Luxury Desert Camp was totally amazing as well as the visit with the Nomads,and the medinas. This is our second trip with Emily and as the first one, it was excellent. Our next one will be Portugal!
Day 4: Córdoba - A Sojourn through a Historic-Cultural Melting Pot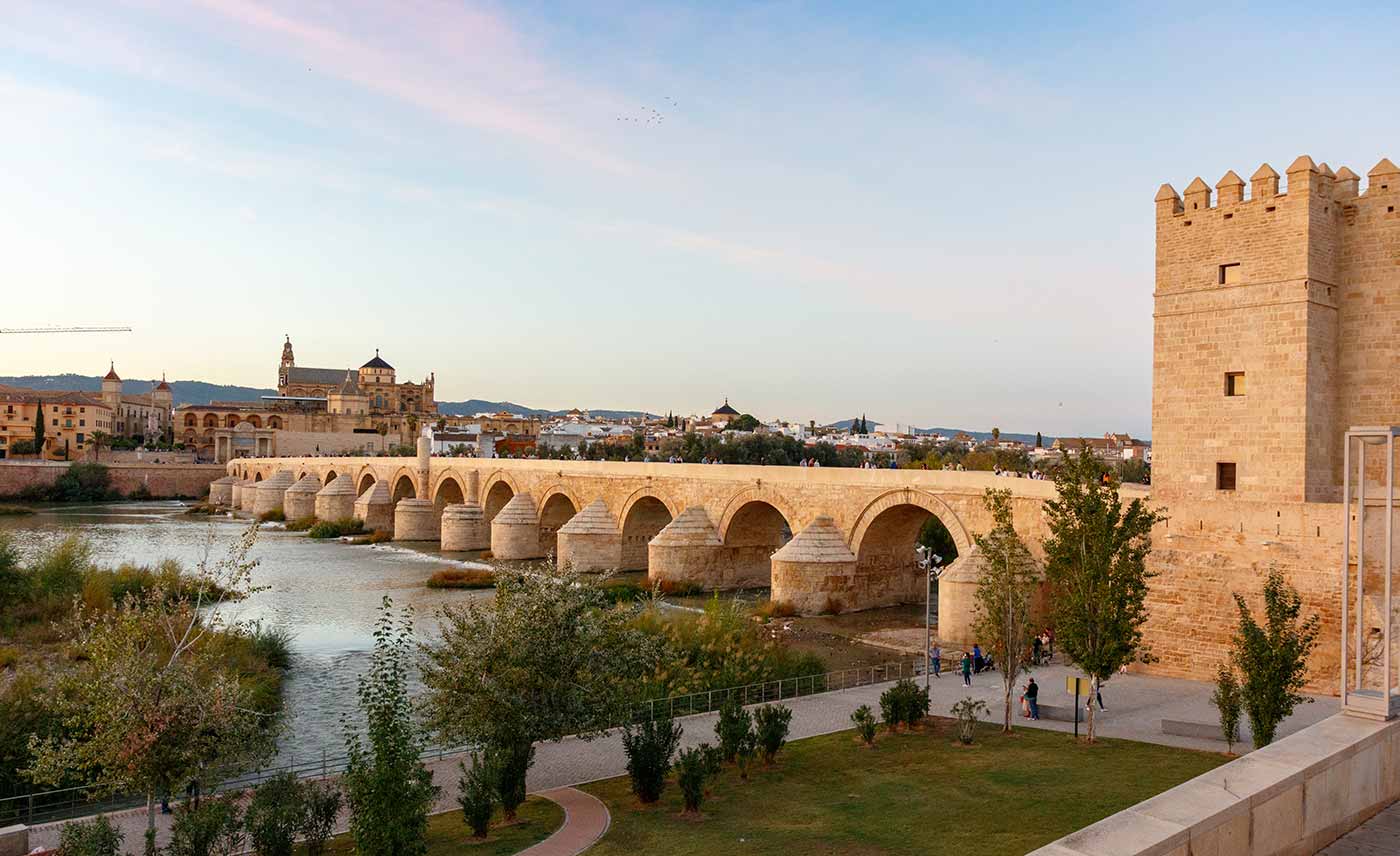 The fourth day of your Spanish adventure begins as you meet your driver in the hotel lobby for the picturesque drive to Córdoba, an ancient city renowned for its rich tapestry of cultural and religious influences.
Once in Córdoba, your guide awaits you at the entrance to the grand Mezquita-Catedral, a striking testament to the city's eclectic architectural heritage. This splendid edifice, originally a mosque and later converted into a cathedral following the Reconquest in 1236, represents an intriguing fusion of Moorish and Christian design elements. As you step into its hallowed interiors, listen to the fascinating tales narrated by your guide about the sultans and commoners who jointly contributed to the creation of this unique monument.
The tour continues through the narrow, winding lanes of the Arab Quarter. Although less well-known than the Jewish Quarter, the Arab Quarter is equally enchanting with its quaint, whitewashed houses adorned with vibrant, red gardenias. This area provides a genuine window into the city's Moorish past.
After exploring, take a leisurely break to savor a local lunch. Perhaps sample some of Córdoba's culinary delights, such as 'salmorejo,' a thick tomato soup, or 'flamenquín,' breaded pork rolled with ham.
Post-lunch, check into your hotel before walking to the traditional Hammam Al Ándalus. Here, immerse yourself in the rejuvenating Arabic bath ritual. This centuries-old practice, inspired by the Roman tradition of thermal baths and adopted by the Arabs, allows you to experience the ultimate in relaxation. Bask in the warm, tranquil waters, allowing the day's explorations to melt away under the hammam's enchanting, starlit ceiling.
Best Tours from Emily! Words can't express how grateful it was to be able to call on Emily for help with some excursions in Spain. Emily, thanks soo much. You're the BEST!!!
Day 5: Sevilla - Olive Groves, Ancient Fortresses, & River Cruises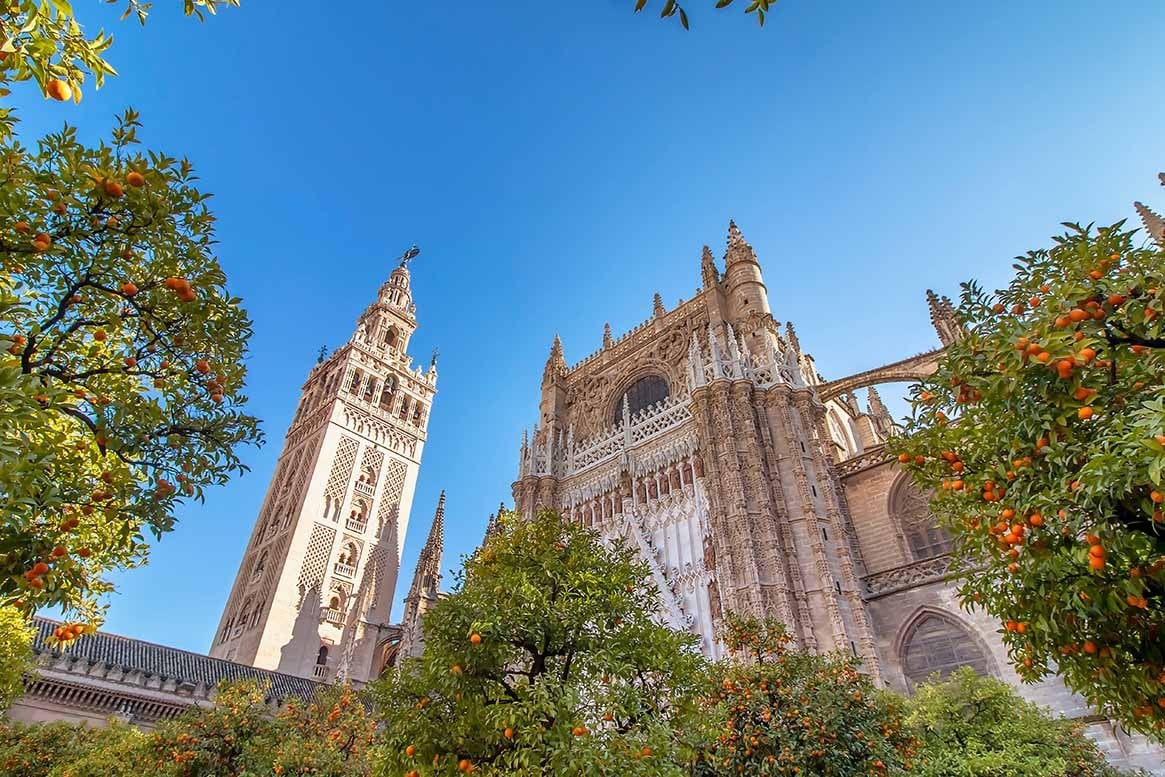 Welcome to the fifth day of your Spanish exploration, where we will navigate west towards Sevilla, the city where the treasures of the New World flowed in. As we journey through the heart of Andalusia, gaze out at the endless expanses of olive groves, the very lifelines of this region.
Arriving in Sevilla, check into your centrally located hotel. Soon after, your local guide will greet you for an immersive walking tour of this captivating city. Your explorations start from the imposing city walls that stand as silent protectors of Sevilla's historical treasures.
From there, walk through the lush greenery of the Murillo Gardens, a haven of tranquility in the heart of the city. Enjoy several halts in the enchanting Barrio Santa Cruz, the city's old Jewish Quarter. This district, with its labyrinth of narrow alleyways, old whitewashed houses, and secret plazas, exudes a charm that's hard to resist.
Soon you'll find yourself standing in front of the Alcázar, a splendid Moorish fortress now a royal palace. Just a stone's throw away, marvel at the grandeur of the Sevilla Cathedral, one of the largest Gothic cathedrals in the world. Don't miss the Giralda, the city's iconic minaret-turned-bell tower, soaring into the sky with its intricate design and commanding view of the city.
The final stop of the day is the Torre del Oro, or the "Tower of Gold," located on the bank of the Guadalquivir River. Here, embark on a leisurely cruise along the river, which has played an instrumental role in shaping the history of southern Spain. As you glide along the water, take in the sights of Sevilla from a unique perspective and reflect on the day's journey into the past of this incredible city.
Day 6: Jerez de la Frontera - A Gastronomic Delight in Andalucía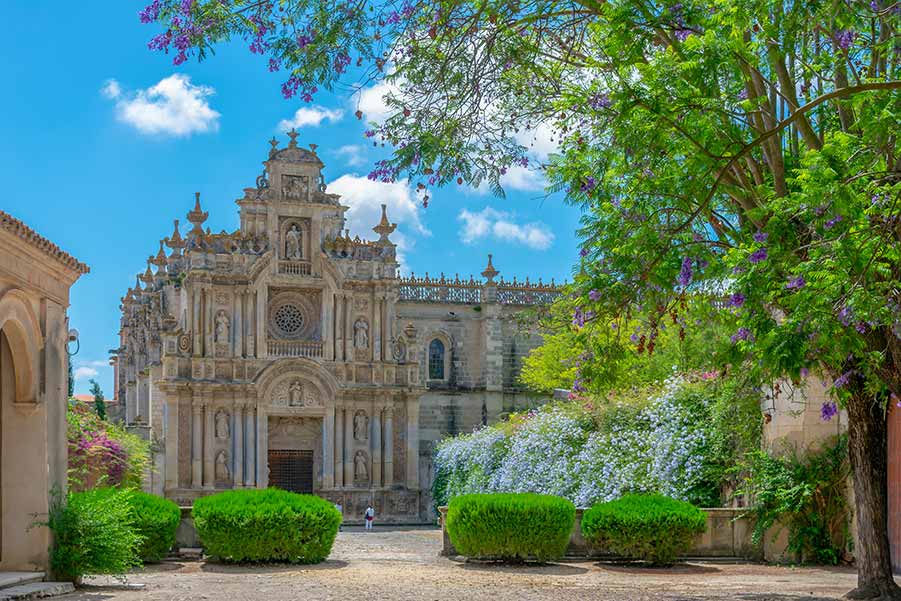 Prepare for a flavorful day six as we delve into the culinary heart of Southern Spain in the charming town of Jerez de la Frontera. Gather in your hotel lobby to meet your driver, who will whisk you away to this gastronomic paradise.
The day commences at the Alcázar, a magnificent Moorish fortress in the old town, where you'll meet your local guide. Embark on your culinary adventure as you step into the buzzing local fresh and fish market. Immerse yourself in the riot of colors, aromas, and lively chatter as you and your guide hand-pick the freshest ingredients for your cooking lesson later in the day.
From the market, continue your journey through the atmospheric Jewish Quarters and into the city center, navigating the labyrinthine streets to reach the esteemed Bodegas Díez Mérito. Here, discover the art of making the town's famous sherry and indulge in a tasting session. Select a vintage that suits your palate to accompany your meal.
Next, your guide will lead you to a traditional Andalusian home situated in the heart of the town. Experience the warmth and hospitality of the locals as you're welcomed into a typical Spanish kitchen. Under the guidance of a professional chef, learn the secrets of creating delectable Andalusian dishes.
The highlight of your day comes as you finally sit down to savor the fruits of your labor. Delight in a three-course meal you've helped prepare, perfectly paired with the local wine you selected earlier. Revel in the rich flavors of Southern Spain before bidding farewell to Jerez de la Frontera and returning to Sevilla in the comfort of your private vehicle.
Day 7: White Villages and Ronda - A Journey into the Heart of Andalusian Tradition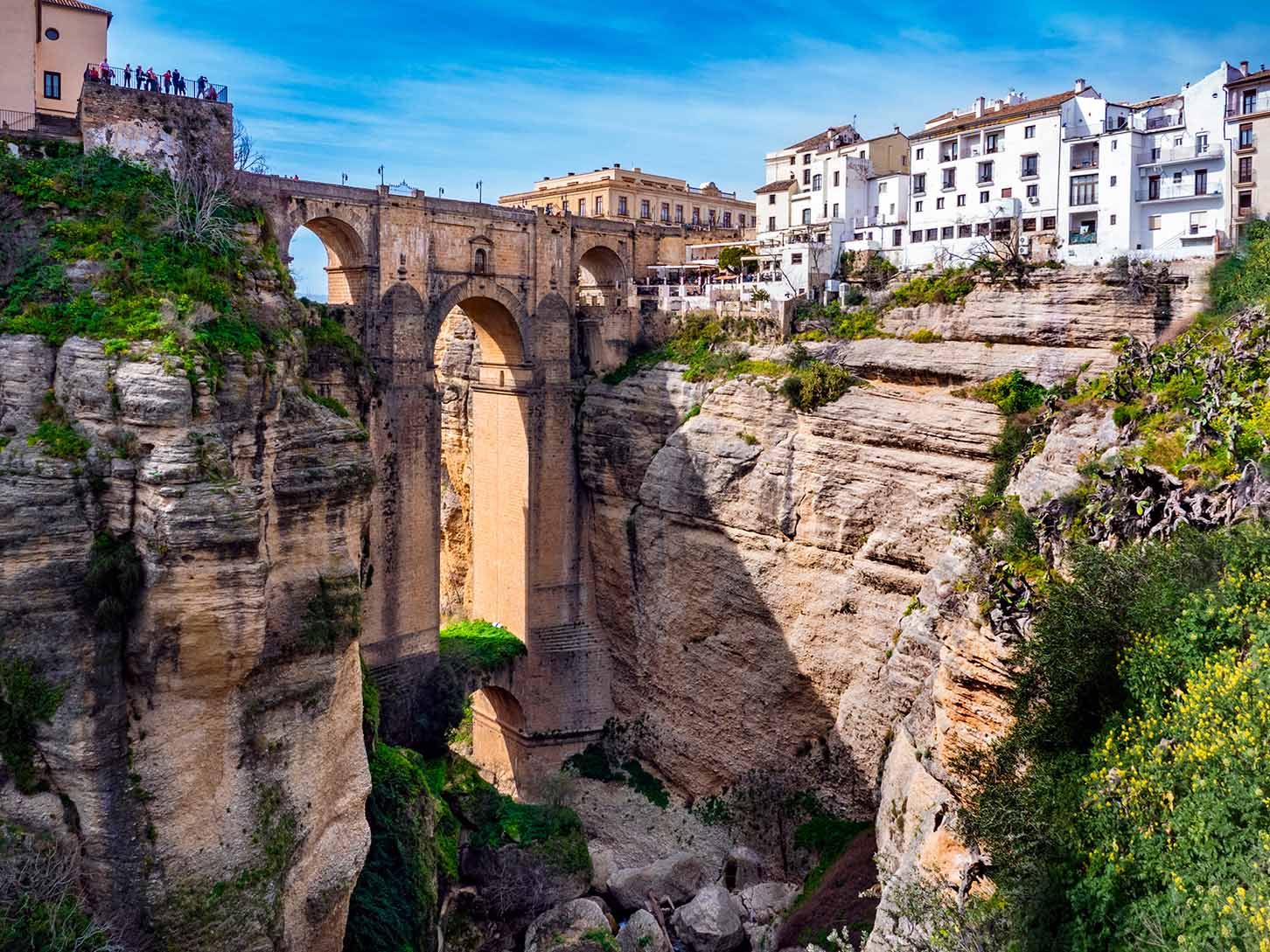 Start your day by meeting your driver in the hotel lobby for a journey south from Sevilla, carving a path through the rugged Spanish mountainscape. Today, we'll delve into the heartland of Andalucía, exploring quaint white villages where time seems to have stood still.
Our first halt is the picturesque village of Arcos de la Frontera. Perched atop a rocky limestone ridge, this charming town bears the scars and stories of past battles between Moors and Christians. You'll roam its narrow, winding streets, soaking in centuries of history etched into the ancient stone.
Next on our itinerary is Zahara de la Sierra, the birthplace of Arab noblemen, conquistadors, and bandits. Explore its vibrant botanical gardens and steep, narrow streets that meander uphill before heading to an olive mill for an informative tour and tasting session. Delight in the robust flavor of freshly pressed olive oil, a staple of the local cuisine.
Continuing our journey, we reach Grazalema, a village tucked away within a sprawling natural park. Embrace the serene beauty of its surroundings as you embark on an easy, relaxing hike along a babbling stream. After working up an appetite, savor a leisurely lunch in this tranquil setting.
Post-lunch, your driver escorts you to the historic town of Ronda, renowned as the birthplace of bullfighting. Step into the sand-filled ring and experience the thrill of being a matador. Later, you'll cross the iconic New Bridge, a stone marvel perched over a dizzying gorge, dividing Ronda into its Old and New Quarters.
Once across the bridge, your guide continues the journey down the cobblestone streets, leading you to the Collegiate Church and Don Bosco's Medieval Palace. Admire the architectural elegance of these historic structures before bidding adieu to a day steeped in Andalusian tradition and natural beauty.
Day 8: Sailing the Mediterranean - An Excursion on the Azure Waves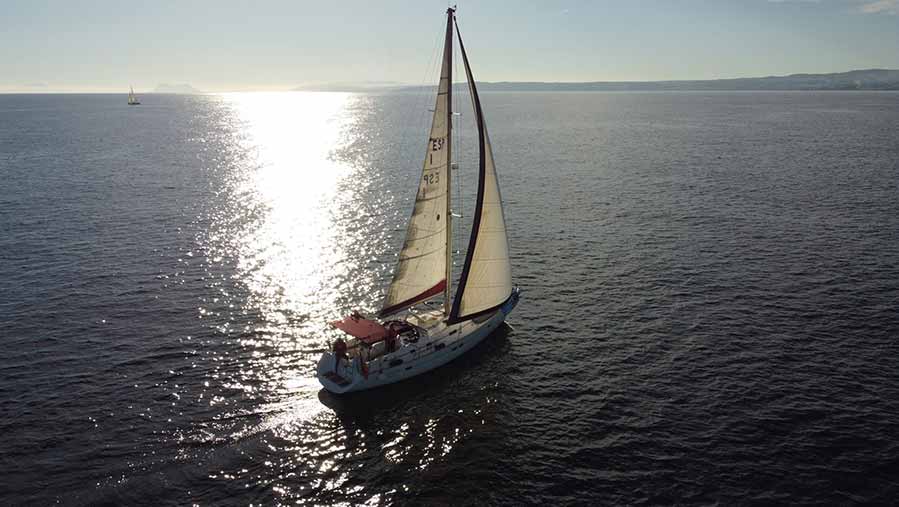 Begin your day with a rendezvous with your driver in the hotel lobby. Today, we chart a course for the glamorous seaside town of Marbella, located at the foot of the majestic Sierra Blanca mountains. En route, we pause at the vibrant port of Estepona. Here, your captain eagerly awaits to welcome you aboard our plush Bénéteau Oceanis 351 sailing yacht.
As the yacht cuts through the serene, crystal-clear waters of the Mediterranean, prepare for a day filled with exhilarating experiences. Watch out for playful dolphins, engage in thrilling deep-sea paddle surf, or immerse yourself in the underwater world with a snorkeling adventure. If you prefer a more relaxed approach, just dive into the Mediterranean for a refreshing swim. To keep you energized, we've arranged a selection of sandwiches, snacks, and drinks onboard.
Upon return to the port, seize the opportunity to indulge in the region's culinary delights, sampling the finest local seafood. With your palate satiated, proceed to your Marbella hotel to rest and reminisce about the day's maritime adventures.
Excellent Individualized Tour Company for People who do not want to go on Package Tours. I used Emily to arrange a tour of Southern Spain in January, 2020 for 4 people. It turned out to be great. What I do not like is being shepherded around to cheesy tourist sites and waiting in lines of tourists. Emily arranged for very competent and efficient drivers, fantastic guides, very good hotels and even recommended restaurants for each location. The best thing about using Emily is that when she arranged for (at my request) wine tastings, olive oil tastings, a flamenco show is that all of them were authentic and interesting and none of them were contrived or cheesy. While on the trip, she checked in and made sure everything went smoothly. When we went to the Alhambra or other ticketed sites, we always got to skip the line due to Emily. There was one overall price per person (depends on double/single room) that I felt was very fair for the level of service provided.
Day 9: Marbella - A Day at Leisure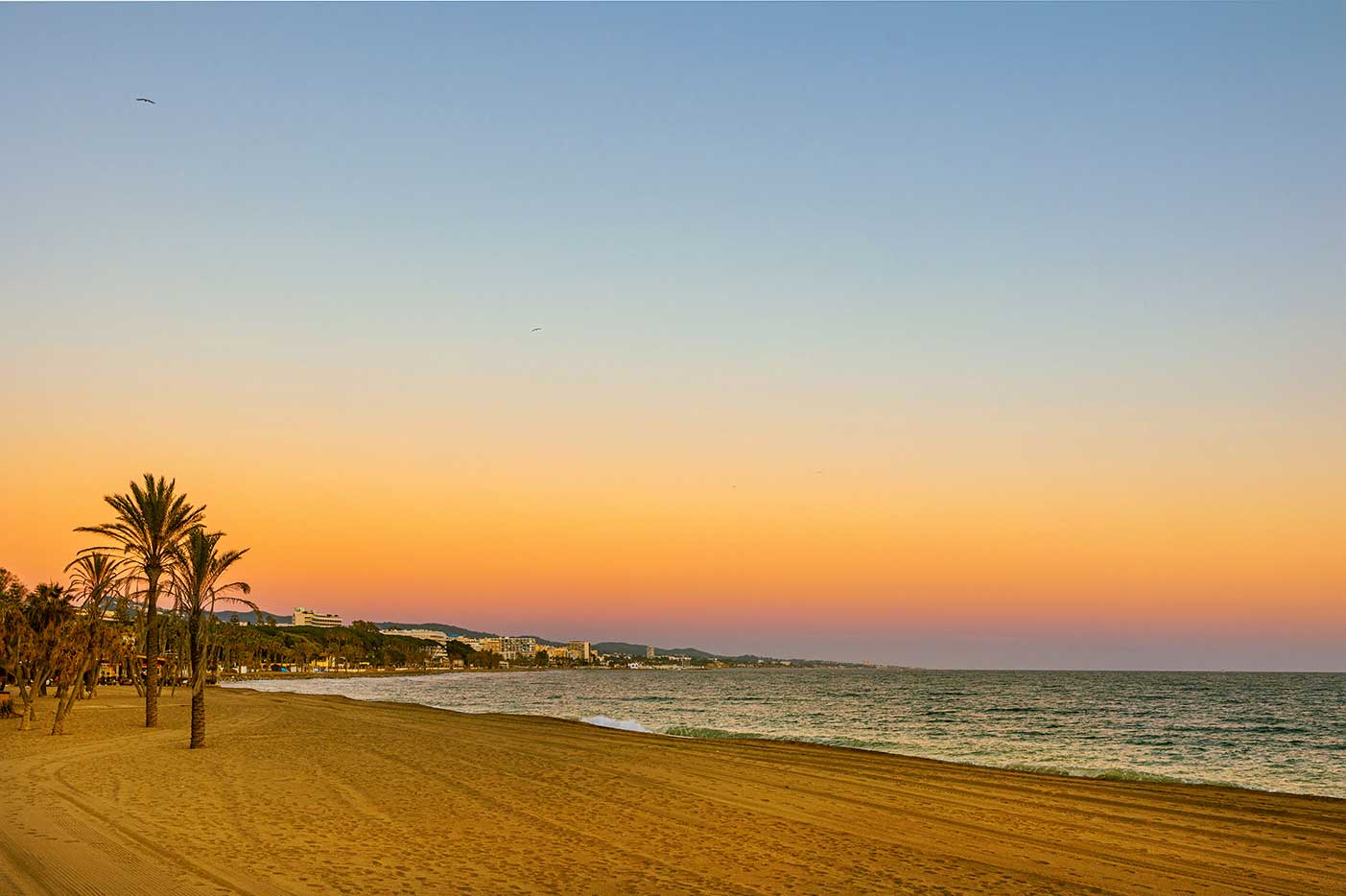 This day is yours to enjoy as you please. Revel in the laid-back luxury of Marbella, lounge on its sun-soaked beaches, explore its glamorous boutiques, or simply relax at your hotel. This is a perfect day to tailor your own experiences, whether you prefer leisure, exploration, or a bit of both.
Day 10: Departure - Farewell to Southern Spain
As your Spanish adventure draws to a close, meet your driver for the final journey back to Málaga airport. Imprint the memories of this unique journey in your heart as you board your flight back home, carrying a slice of Southern Spain with you. Safe travels!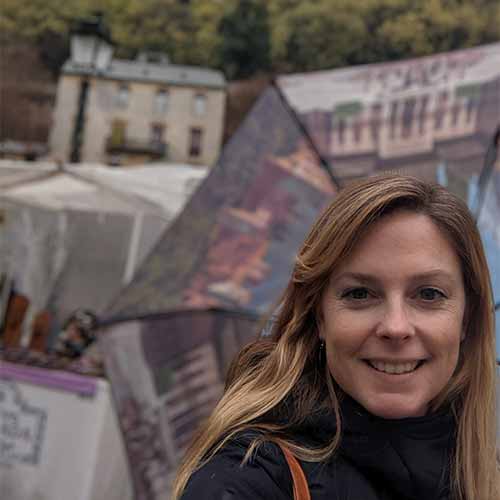 Say Ola to Emily, your personal tour planner at Guided Spain Tours. Get in touch by filling in the form below and requesting your complimentary itinerary!
Contact Our Tour Planners For A Bespoke South Spain Itinerary
The beauty of Southern Spain is such that even a lifetime may seem too short to explore its charm completely. Each town, each city has its own story to narrate, making every visit an experience as unique as a fingerprint.
If you are left wanting more or wish to explore different facets of the region, we'd be delighted to help tailor a new itinerary that caters specifically to your interests and preferences. Spain, with its rich culture, exquisite cuisine, and welcoming people, always has more to offer. We invite you to contact us for your bespoke version of this Southern Spain itinerary.
Adiós for now, and we look forward to assisting you in your future travel adventures!
Highly recommend Emily! Emily created a personalized itinerary for us in southern Spain. She was very knowledgeable about the region, attentive, and personable. She returned emails properly, and was a pleasure to work with. Emily was flexible and did not make mind making changes in the itinerary-- Her goal is to please her customers!
Emily is GOOD! Emily arranged a 14 day tour for us in Spain at short notice of a week or so. The whole tour was beautifully organized, amazingly flexible and the rare glitches were attended to and addressed, literally instantly. For sure we will be back for further tours with her. Thanks, Emily.
Best Tours from Emily! Words can't express how grateful it was to be able to call on Emily for help with some excursions in Spain. Emily, thanks soo much. You're the BEST!!!
Spain and Portugal trip: Emily did an amazing job Of setting up our trip through Spain and Portugal. All of our tours were outstanding and personalized. We had a wonderful time!
Private Tour: Emily is a pleasure to work with. She arranged hotels, activities, tour guides and transportation in Barcelona, Madrid, Segovia, Toledo, Cordoba, Avila, Seville, Malaga, Gibraltar. She was extremely responsive when we had questions and made sure that everything flowed smoothly.