7 Day Spain Highlights Itinerary
We have designed this best-of-Spain itinerary to deliver the best of Espana in just 7 days. You'll enjoy guided sightseeing tours throughout Barcelona, Madrid, and the best day trips from the two major Capitals with your private English-speaking guide.
For a version of this itinerary tailored exactly to your tastes and requirement by our specialist Spain itinerary builders, simply contact our team and we will provide one for you on a complimentary basis.
Day 1: Iconic Sites in Barcelona
We begin our 7-day itinerary in Barcelona, the capital of Catalonia. Given our experience providing custom tours of Spain and Barcelona, we automatically provide skip-the-line tickets and exclusive access tickets for the major attractions as otherwise our clients are likely to waste valuable vacation time standing in long queues.
Sagrada Familia & Best of Gaudi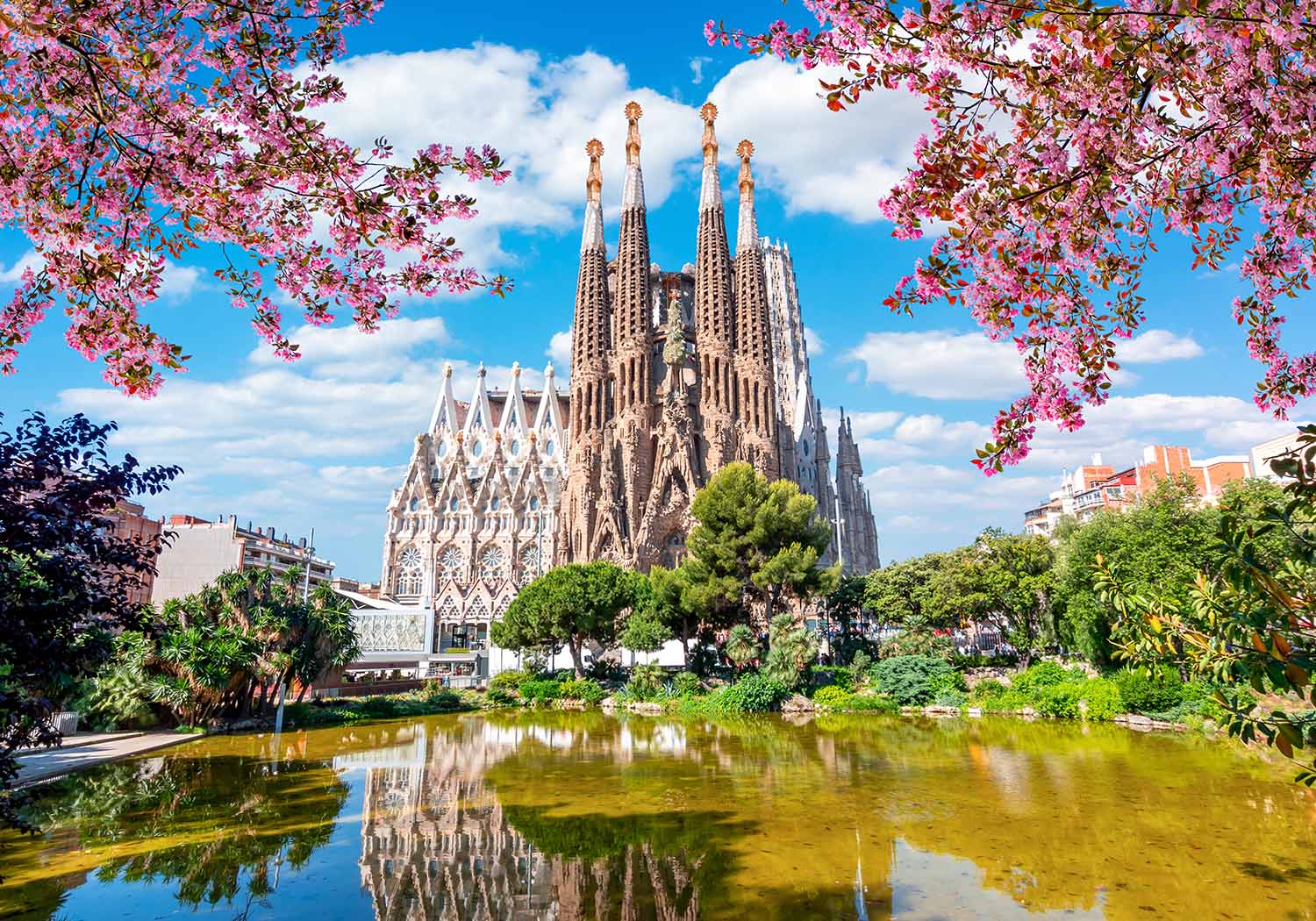 Your private guide will pick you up at your hotel in the morning and take you on a guided tour through the works of Barcelona's most famous architect, Antoni Gaudí.
Gaudí's structures, designed in pioneering Catalan modernist architecture, are at once completely singular and unique, yet perfectly at home within the wider cityscape, because they so effectively embody the spirit of Barcelona and reflect the city's unique personality onto both the interior and exterior of the buildings.
Your architectural tour begins on Paseo de Gracia avenue, where Gaudi's buildings sit alongside some of the city's most luxurious stores and apartments.
Or Casa de las Osses (House of Bones), as it is called by the locals, has an architectural skeleton where it is almost impossible to find a straight edge in the building! Step beyond the crowds outside with your guide as they take you through the interior and visit the Gaudi museum located inside Casa Batllo.
Also known as La Pedrera or stone quarry. After viewing the sealife-themed exterior your guide will take you to explore the art exhibitions inside.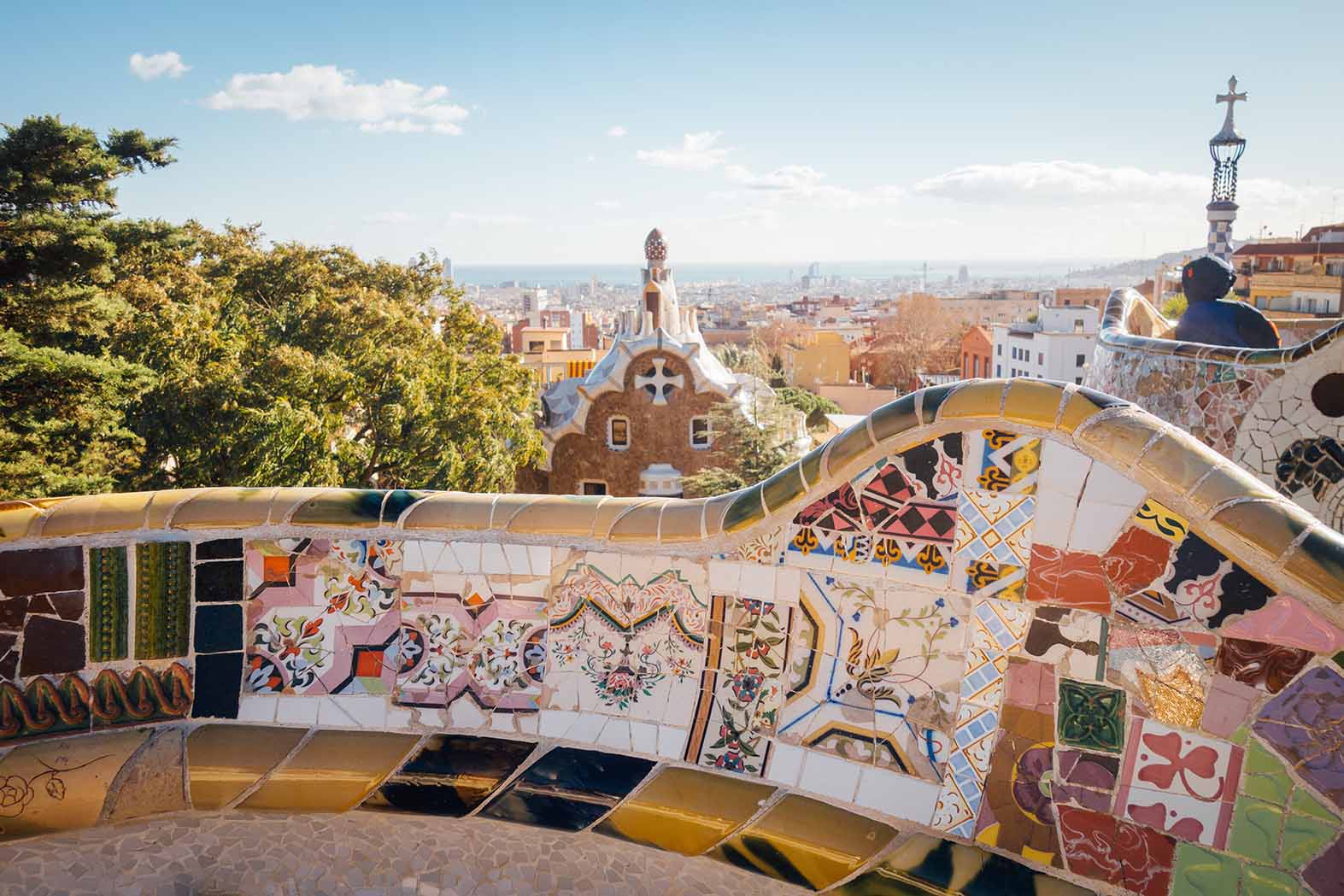 Perhaps the best site to see how Gaudi played with color and forms, this park located on Mount Carmelo was conceived as a resort for Barcelona's elite, and Gaudi was given free rein by Eusebi Guell, under whose commission the artist was enabled to let his imagination run wild.
Your architectural tour of Barcelona concludes with Gaudi's most essential work, the Sacred Family Cathedral, known as La Sagrada Família in Spanish. Beginning with your private guide providing an overview of the grand scale of the exterior, you'll be awed by the sheer size and attention to detail of this enormous building. Inside, your guide will explain how the intricate columns, altars, and stained glass create a kaleidoscope of light that reveal Biblical tales and make it clear why Gaudi has become known as "God's Architect".
For your first evening on our 7-day itinerary, we recommend strolling down Barcelona's busy boulevards sampling Catalan-style tapas in the many bars and restaurants before returning to your accommodation refreshed and prepared for your day trip the next morning…
Day 2: Montserrat Mountain & Wine Tasting Day Trip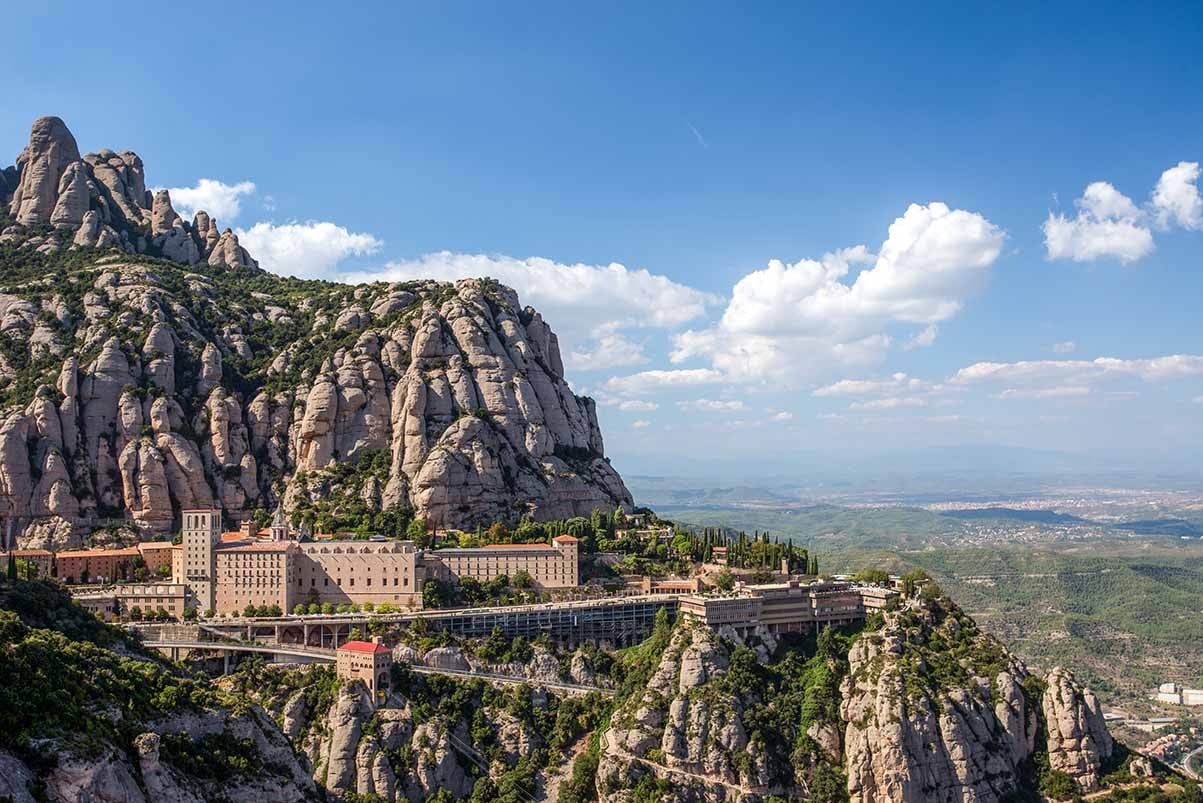 From the bustling urban hub of Barcelona, your second day in Spain takes you in a completely different direction as you travel a remote Mountain pilgrimage route in Montserrat and then bliss out on a well-deserved wine-tasting experience in the region.
You will be delivered door to door from your Barcelona accommodation to the start of the monastery trail in style and comfort with your private driver and our executive class vehicle.
Montserrat Mountains, Monastery & Black Madonna Shrine
We offer tours to the Montserrat mountain range which includes hiking up to the top of the mountain where you can enjoy a spectacular 360-degree panoramic view across the range and all the way to Barcelona. You can choose from various activities including walking, biking, horse riding, kayaking, etc. depending on your preferences. 
The Santa María Benedictine Monastery located at the summit of the mountain is a highlight for many guests on their 7-day Spain itinerary. If you would prefer to avoid the trekking path to the monastery then there is the option to take the gondola lift up the mountain.
Inside the monastery, your guide will take you to peer over the main altarpiece to reveal the Black Madonna shrine: La Moreneta, which Christians consider to be carved by Saint Luke in Jerusalem at the time the faith was first established.
Penedès Cava Wine Experience
Now on your Montserrat day trip, your private driver will take you to the winery where Cava sparkling wines are made.
While the winegrowing district here is well-renowned for its production of fine white wines, this tour focuses on the specialty of the Penedes: Cava. The word Cava is Spanish for "sparkling wine" made according to the French Champagne method.
During your stay, we invite you on a guided tour of the wine cellars, vineyards, and gardens where you can taste five varieties of the internationally renowned wine. In addition, the winemaker who will curate this section of your tour will discuss the area's agricultural traditions and the grape growing process so you leave with a greater appreciation of the process and the produce.
After a full day of sightseeing, your private driver-guide returns you to your hotel in Barcelona for the night.
Muchas Gracias! Thank you for all of your incredible help! This was our second time using your services and we could not have been happier. The Sixtyfour Apartments in Barcelona were a particularly perfect fit for our family...fabulous recommendation.
Day 3: Walking Tour of Barcelona Old Town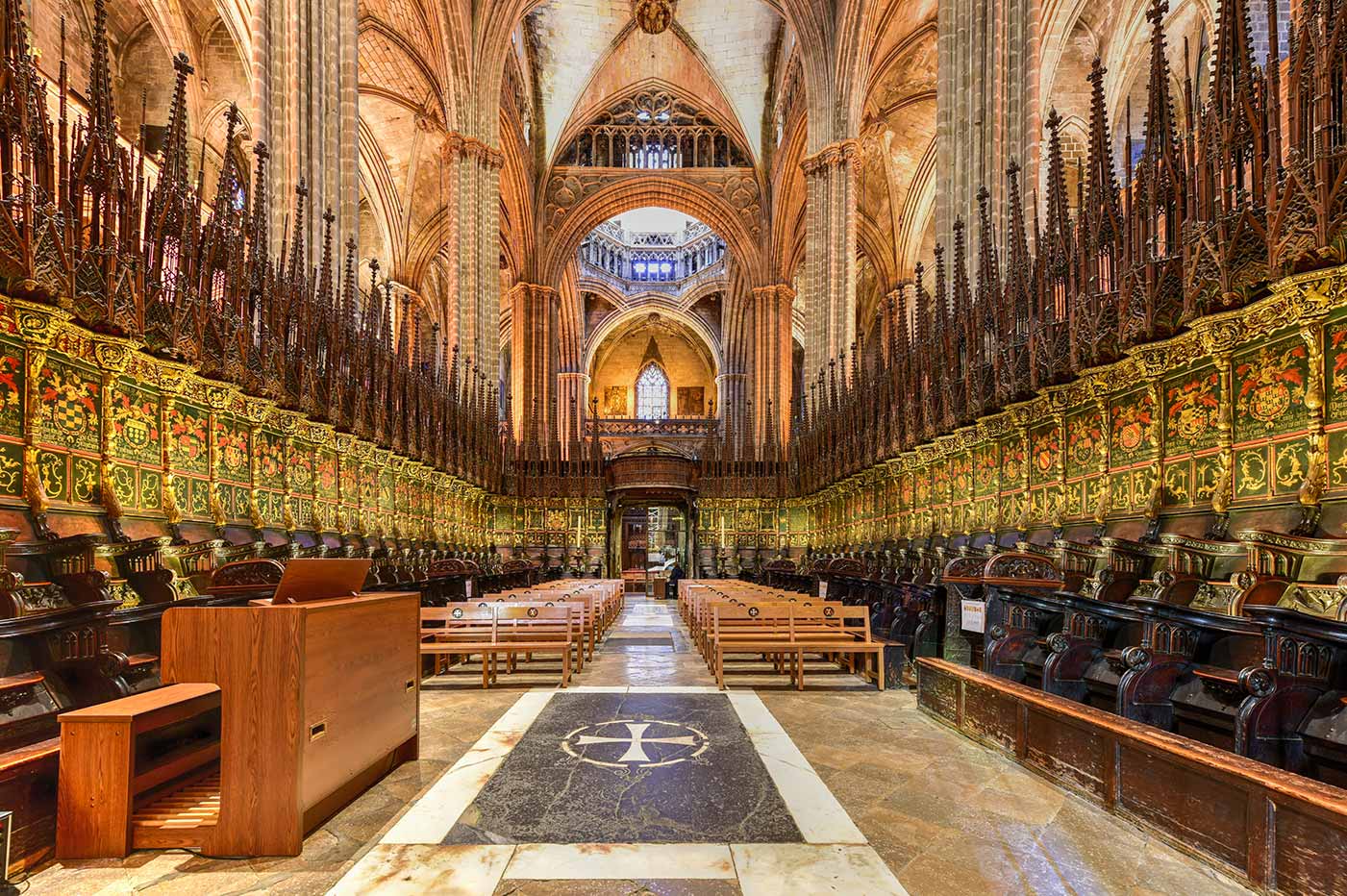 On your final day in the city, your guide will take you to the city's historic Gothic quarter as they bring to life the stories and legends that contributed to Barcelona evolving into the globally significant, vibrant, and thriving cultural hub it is today, while you visit the very sites and locations that played an integral role in its rise.
Highlights include:
Private tour of Barcelona Cathedral with crypts, tombs, and Cathedral Museum
Placa del Rei medieval buildings and imposing spire
The Picasso Museum which is housed in several Catalan Gothic-style palaces
Museu Frederic Marès with its collection of religious art


In the evening discover the flavor of Barcelona as your guide takes you down La Rambla boulevard to sample delicious tapas treats.
Day 4: Flight from Barcelona to Madrid
We can arrange for your trip to Madrid either by air (1 hour 20 minutes) or by high-speed rail (2 hours 45 minutes).
Explore The City Center of Madrid With Your Guide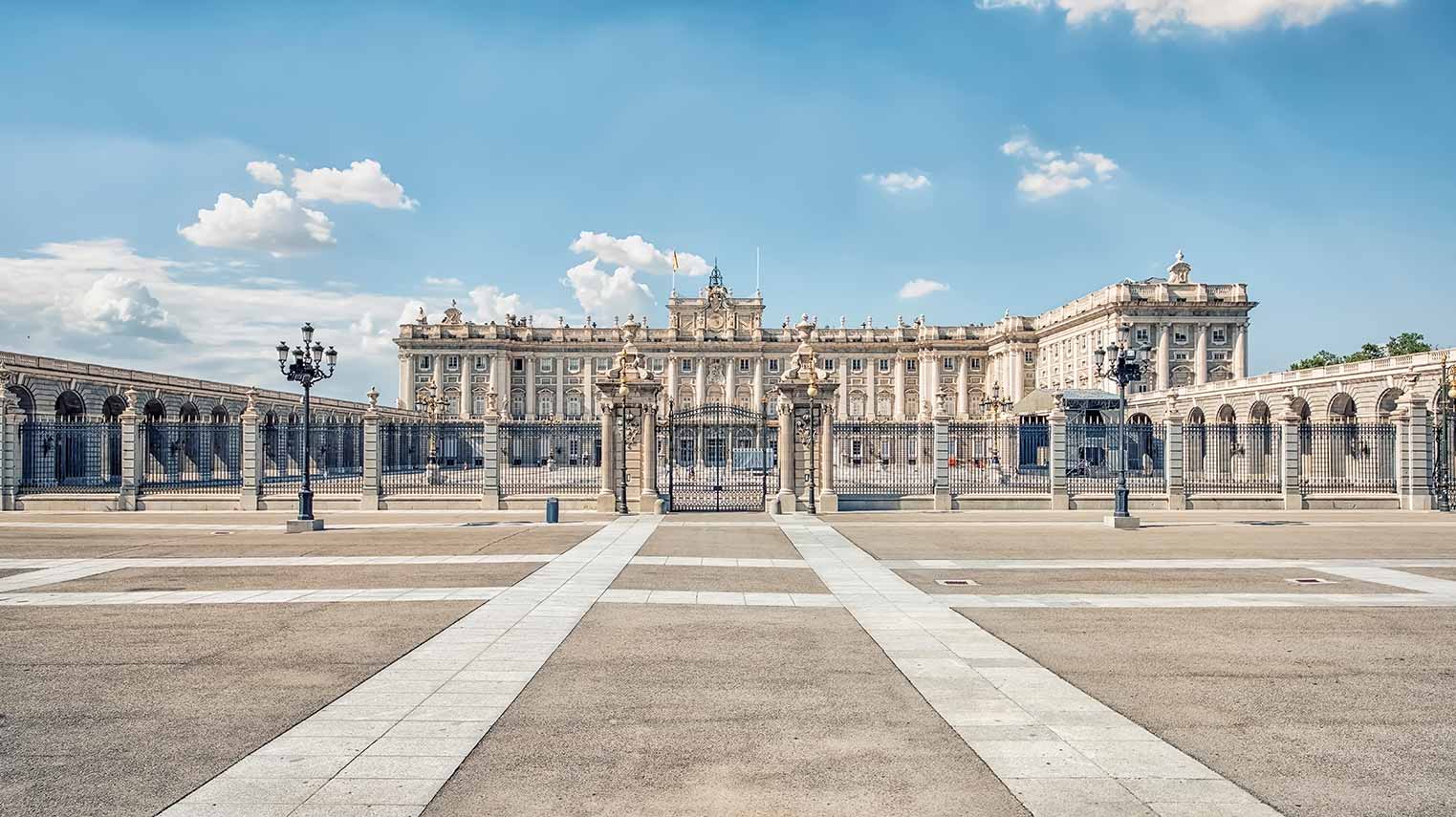 Upon the arrival of your flight to Madrid airport, our driver will be waiting to welcome you! 
Let your private guide reveal the city's history and hidden secrets of Madrid to you as you enjoy visiting some of the most iconic sites in the city.
Highlights on your guided tour of Madrid include:
Skip the line guided tour of Prado Museum
Private Tour of the Royal Palace of Madrid
San Miguel Market
Almudena Cathedral
Visit Restaurante Botin officially the oldest restaurant in the world


In the evening it's time to enjoy Madrid the way the Madrileños do! The streets of the center are lined with tapas bodegas and stylish bars to enjoy vermouth and a caña (small beer) or two.
First Class travel in Spain Antonio and his team have been amazingly helpful and professional every time we have used his services.. They have organized at least five excursions throughout Spain for us and have provided excellent service. Everything from the transfers, the drivers, the accommodations to the guides have always been first rate. I strongly recommend their services.
Day 5: Driver-Guided Tour of Toledo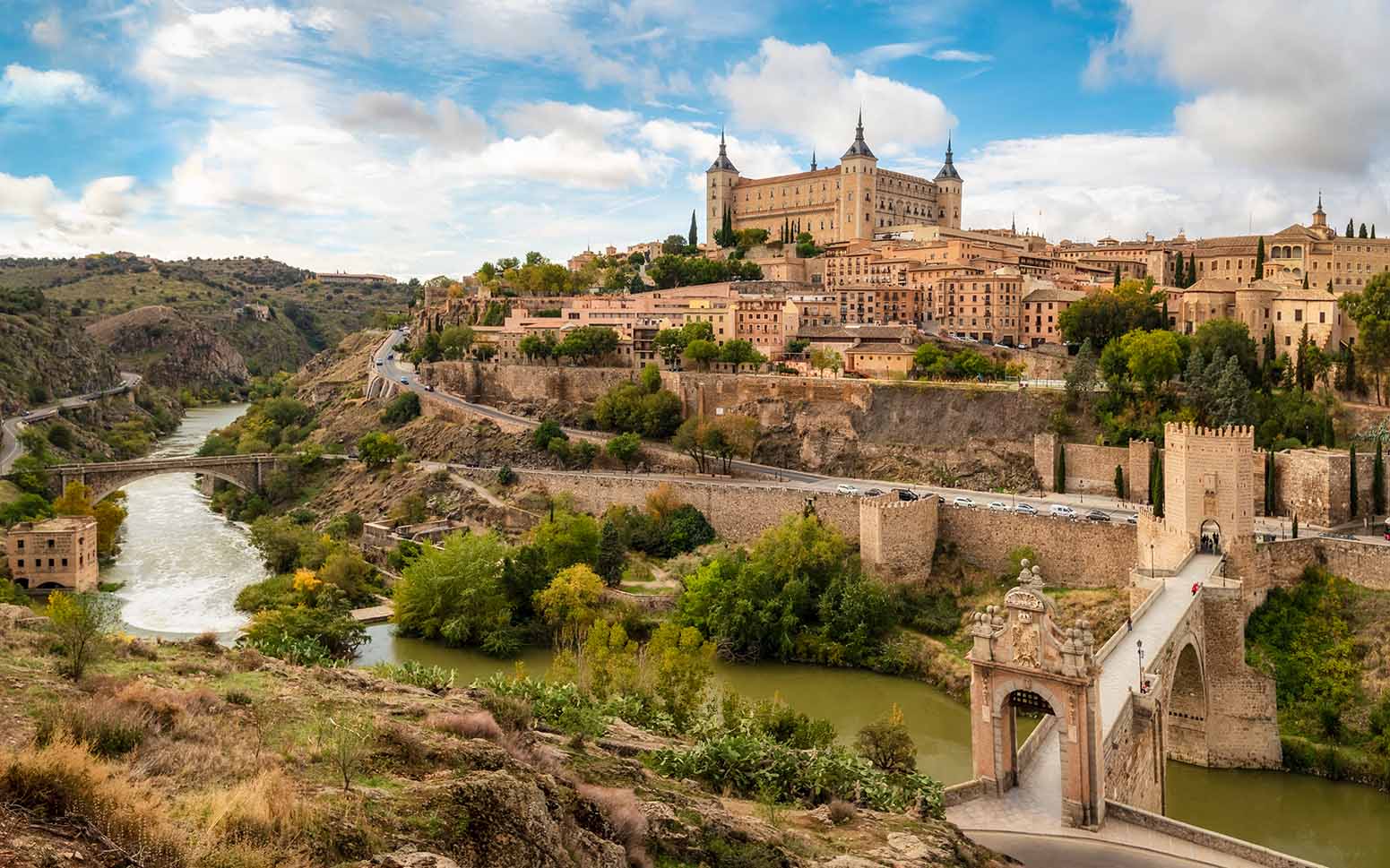 A visit to Toledo is certainly one of the best ways to experience traditional Spanish culture.
A short one-hour drive away from Madrid lies its historic center which has been declared a UNESCO World Heritage Site. Walking through the city's narrow cobblestone lanes with your personal guide is the best means of discovering the history behind the Spanish culture and finding out why Toledo was once selected as the Capital of Spain.
Known as the "Ciudad de Tres Culturas" (the "City of Three Cultures"), Toledo wears cultural and architectural influences from Jewish, Moorish, and Christian civilizations on its sleeve. 
Toledo has retained much of its original beauty due to its historic center, including the magnificent Cathedral Metropolitana, Palacio del Marqués del San Juan y Navas (the palace of the Marquis of San Juan), and the Casa de Los Tiros, one of the most beautiful examples of Gothic art in Europe. You'll also be able to examine the paintings of Greek painter Domenico Theotocopulos, better known by his Latinized name "El Greco."
Your driver-guide will return you to your central Madrid accommodation in the late afternoon.
Day 6: Day Trip To Segovia With Driver & Guide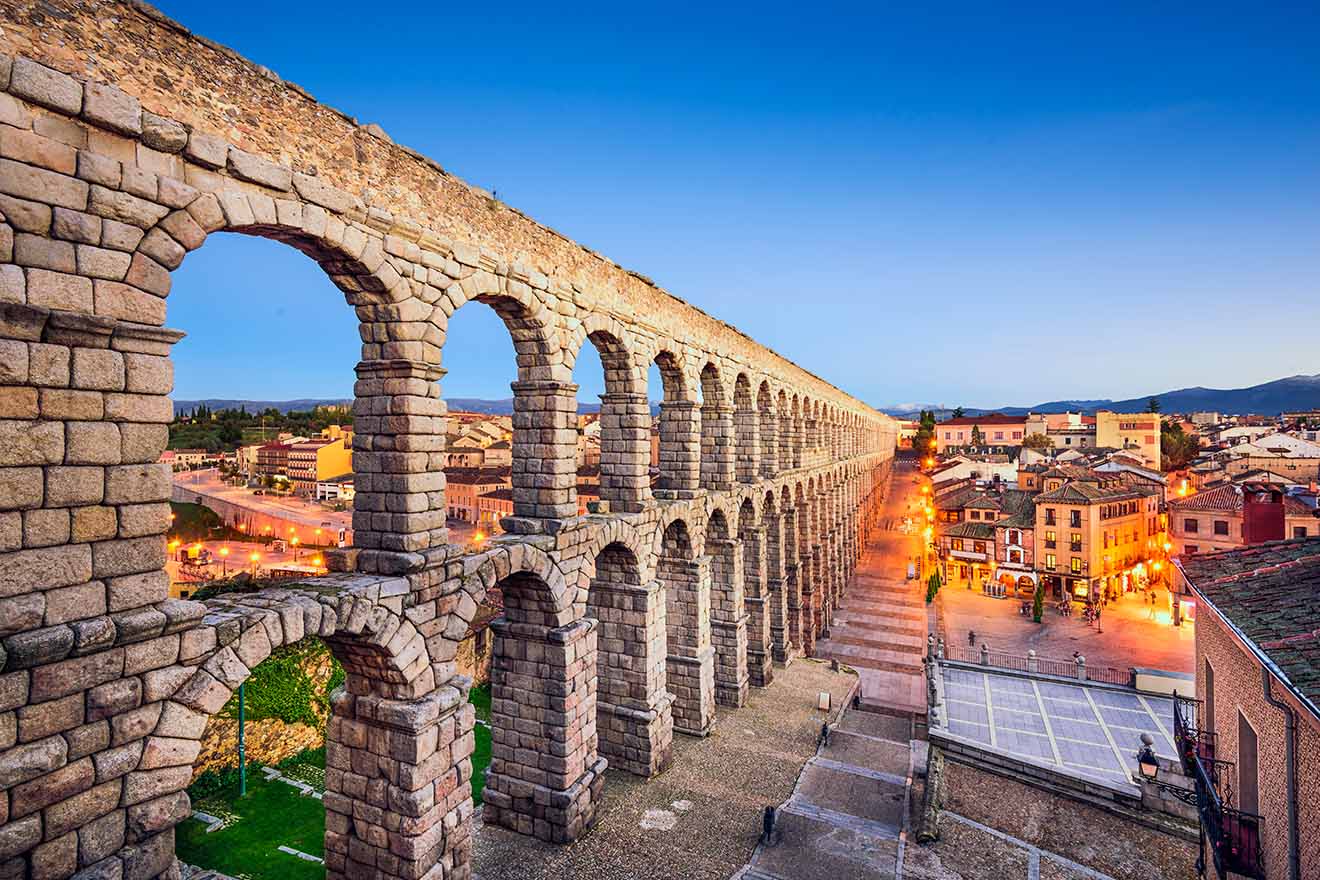 Just over an hour's drive from Madrid, your driver guide will deliver you to the UNESCO World Heritage city of Segovia. A must for history lovers, visiting Segovia and its wonderful landscapes, castles, and historic quarters is truly like stepping into a fairy tale.
We do mean that quite literally, the iconic castle so familiar to us all as the Disney Castle is said to be inspired by the Alcázar de Segovia. On your private tour of the Alcazar you will explore:
The Tower of John II of Castile
The Throne Room
Royal Chamber
Hall of Kings
Armory
Museum of the Royal College of Artillery


After your private tour of the Alcazar in the morning, your guide will take you to The Roman Aqueduct which dates back to the first century and was continually in use right up to 1973!
Before departing for Madrid in the evening you will enjoy an expert-guided city walking tour to remember and a reservation in an authentic Castilian restaurant.
A great Trip to Spain and Portugal! Our trip was everything we hoped and planned for. Antonio did a great job listening and understanding what we looking for from our trip. He then executed the details perfectly. All the arrangements he made, from the hotels, the guides and transportation made our trip relaxing and enjoyable...
Day 7: Exclusive Madrid Tour & Flight Home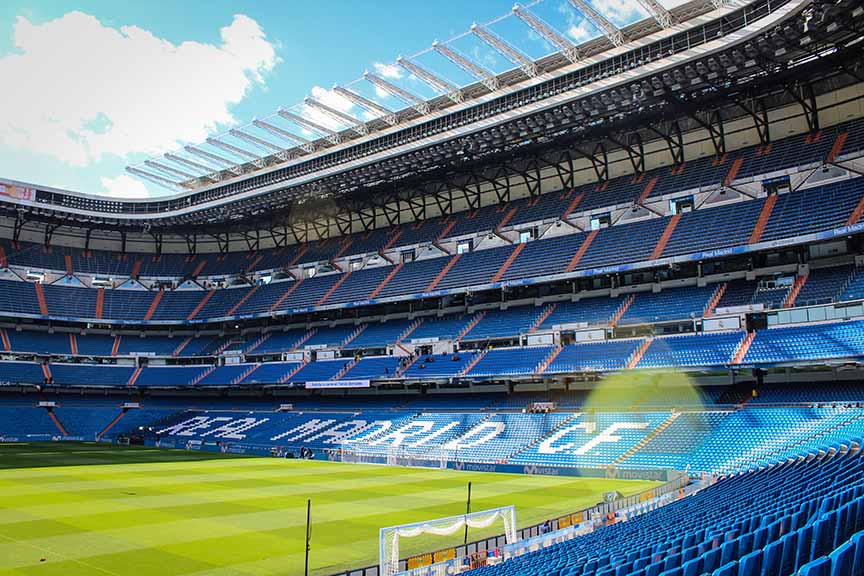 On your final day of our 7-day Spain itinerary, we will provide a luxury vehicle for your transfer to the airport, however, depending on what time your flight is, we could still be able to provide you with one final exclusive experience in Madrid!
Our tour planner will consult with you to determine which activity would be most suited to your tastes. We can arrange VIP tickets for La Liga soccer matches, private tours of the Bernabeu arena, private cooking experiences with a professional chef, Flamenco or theater performances, and much more besides.
Simply get in touch using our contact form below to find out what our Spanish tour planners can prepare for you.
Contact Our Spanish Tour Planners
We would love to discuss creating a complimentary just for your Spanish vacation. Our specialty is to include exclusive experiences not commonly available to the general public such as meeting Spanish artists, winemakers, nobility, chefs, fashion designers, or famous bullfighters at their estates.
Find out more by sending us an online inquiry today for a chat and a no-obligation bespoke itinerary!
View More Example Tour Itineraries