Full-Day Private Tour of Malaga
Welcome to our private day tour of Malaga itinerary, a vibrant city that blends a rich history, dynamic culture, and Mediterranean charm.
Our private tour immerses you in the city's heartbeat, unraveling its stories from Roman and Moorish roots to Picasso's art legacy. Experience Malaga's stunning architecture, thriving arts scene, and lively streets, all guided by our local experts who bring this Andalusian jewel to life.
What Included in Our Malaga in a Day Itinerary?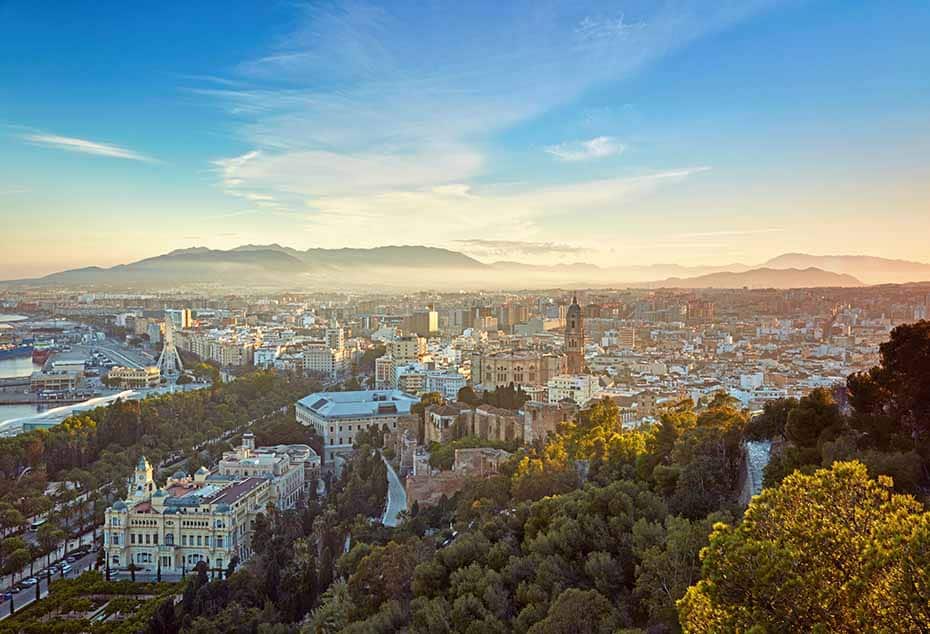 Your first destination on our Malaga itinerary sees you delve into the world of one of the most influential artists of the 20th century – Pablo Picasso, as your guide takes you to visit the Picasso Museum, located in the stunning Buenavista Palace.
This intimate museum, housed in the splendid Buenavista Palace, holds more than 200 works by the legendary artist, spanning his entire career. Accompanied by our expert guide, traverse through Picasso's revolutionary artistic journey, from his early academic studies to his groundbreaking Cubist pieces.
Learn about the influences that shaped Picasso's work and his profound impact on 20th-century art. The collection, showcasing the artist's innovative use of form, color, and perspective, offers a profound understanding of Picasso's creative vision.
Your guide will provide engaging narratives about the artworks, the artist's life, and his enduring connection to Malaga. This guided tour is an essential experience for art lovers, offering a richly textured exploration of Picasso's extraordinary artistic legacy.
10 Day Private Tour: It was such a pleasure to work with Emily. Everything went off without a hitch! There were some changes either in drivers or guides but this was communicated in advance via whats app. Drivers were always on time and very professional. Our 2 favorite guides were Daniel Guia in Madrid and Luis Salas in Seville. They gave great recommendations for shopping, restaurants or sights to visit when you were on your own. We had so many wonderful experiences on our trip from the private horse show outside of Cordoba with a live Spanish guitarist to the white villages , tapas bars, walking tours of Seville, Madrid and the Alhambra. Emily was in contact all the time if needed . Sorry Emily it took so long to write this, life gets so busy and that 's why you have Guided Spain plan your trip!
Guided Tour of the Alcazaba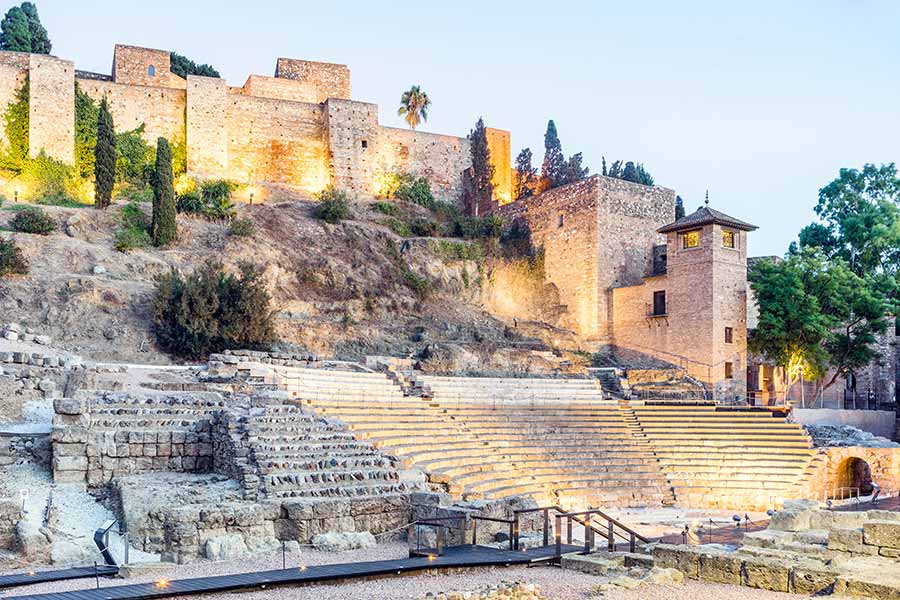 Your private guide will take you to explore Malaga's Alcazaba, a testament to the city's significant Moorish heritage.
Located on Mount Gibralfaro, this well-preserved fortress offers panoramic views of the city and the Mediterranean Sea, a sight to behold. As you wander through its impressive palatial fortifications and lush gardens, your guide will unveil the history of this 11th-century citadel.
Discover the architectural intricacies of the Nasrid era, from ornate arches to intricate tilework, reflecting the splendor of Al-Andalus. This experience brings you closer to understanding Malaga's rich tapestry of cultures.

Venture into the heart of the city to visit the Cathedral of Malaga, an iconic symbol of the city's Christian history.
This stunning Renaissance church, known as "La Manquita" or the One-Armed Lady due to its unfinished second tower, captivates visitors with its sheer size and architectural prowess.
Embark on a guided tour, discovering the cathedral's beautiful chapels, intricately-carved choir stalls, and the impressive 17th-century organ. Your guide will narrate stories about the cathedral's construction and history, deepening your appreciation for this architectural gem. This tour promises to be an enlightening spiritual and architectural exploration in the heart of Malaga.
Fabulous Spain/Portugal trip through Emily! We booked with Emily solely after reading these reviews for a 2 week trip to Portugal and southern Spain. Never met her prior. She and her team exceeded our expectations. Every detail of the trip went smoothly and her planning was perfect for our group. Lots of guided tours intermingled with just the right amount of free time. We challenged Emily and her team with 3 generations of travelers from 18 months to upper 60's and she handled our group perfectly, such as baby seats in cars and cribs in hotel rooms. Our trip included Lisbon, Porto, Sevilla, and Madrid with day trips to Cordoba, Rhonda and and a small "white city." All in, we would highly recommend Guided Spain Tours, Emily and her team for any travel in Spain and Portugal. She also does Morocco but we didn't have time for that.
Muelle Uno & Centre Pompidou Malaga

We next visit Muelle Uno, Malaga's vibrant port area. Here, we explore unique art installations and enjoy the lively atmosphere of the waterfront promenade.
Our final stop of the day is the Centre Pompidou Malaga, the renowned Parisian institution's pop-up gallery. Our guide will lead you through a selection of modern and contemporary masterpieces, ending the day on an artistic note.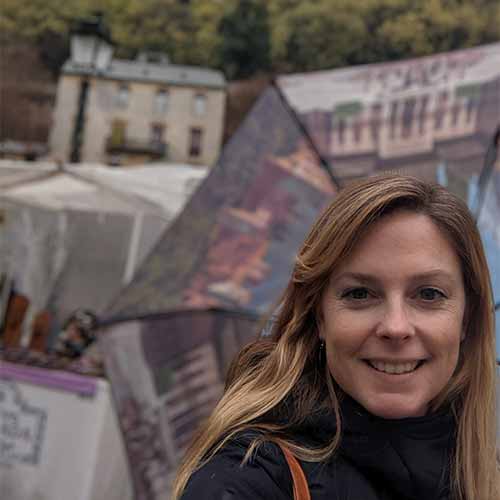 Say Ola to Emily, your personal tour planner at Guided Spain Tours. Get in touch by filling in the form below and requesting your complimentary itinerary!
Customize Your Malaga Experience
This tour merely scratches the surface of what Malaga has to offer. Should you wish to explore the city's art scene further, delve deeper into its history, or discover its culinary delights, our team is ready to tailor a bespoke itinerary that perfectly matches your interests.
Contact us today to create your unique Malaga journey.
Highly recommend Emily! Emily created a personalized itinerary for us in southern Spain. She was very knowledgeable about the region, attentive, and personable. She returned emails properly, and was a pleasure to work with. Emily was flexible and did not make mind making changes in the itinerary-- Her goal is to please her customers!
Emily is GOOD! Emily arranged a 14 day tour for us in Spain at short notice of a week or so. The whole tour was beautifully organized, amazingly flexible and the rare glitches were attended to and addressed, literally instantly. For sure we will be back for further tours with her. Thanks, Emily.
Best Tours from Emily! Words can't express how grateful it was to be able to call on Emily for help with some excursions in Spain. Emily, thanks soo much. You're the BEST!!!
Spain and Portugal trip: Emily did an amazing job Of setting up our trip through Spain and Portugal. All of our tours were outstanding and personalized. We had a wonderful time!
Private Tour: Emily is a pleasure to work with. She arranged hotels, activities, tour guides and transportation in Barcelona, Madrid, Segovia, Toledo, Cordoba, Avila, Seville, Malaga, Gibraltar. She was extremely responsive when we had questions and made sure that everything flowed smoothly.
Other Day Trips in Southern Spain