10 Days Andalusí Jewish Heritage Tour
Your 10 Day Jewish Heritage Tour in Spain
Welcome to our expertly curated 10-Day Andalusí Jewish Heritage: Sepharad Tour through Spain's enchanting Andalusian region.
Uncover the compelling stories of Jewish communities who thrived in this land of diversity, contributing to its rich tapestry of culture and learning.
Experience a unique blend of heritage, tradition, and history as we guide you through the emblematic Jewish quarters, significant synagogues, and heritage sites spread across the picturesque landscapes of Andalusia.
Day 1: Unveiling Andalusian Jewish Heritage: Sepharad Sevilla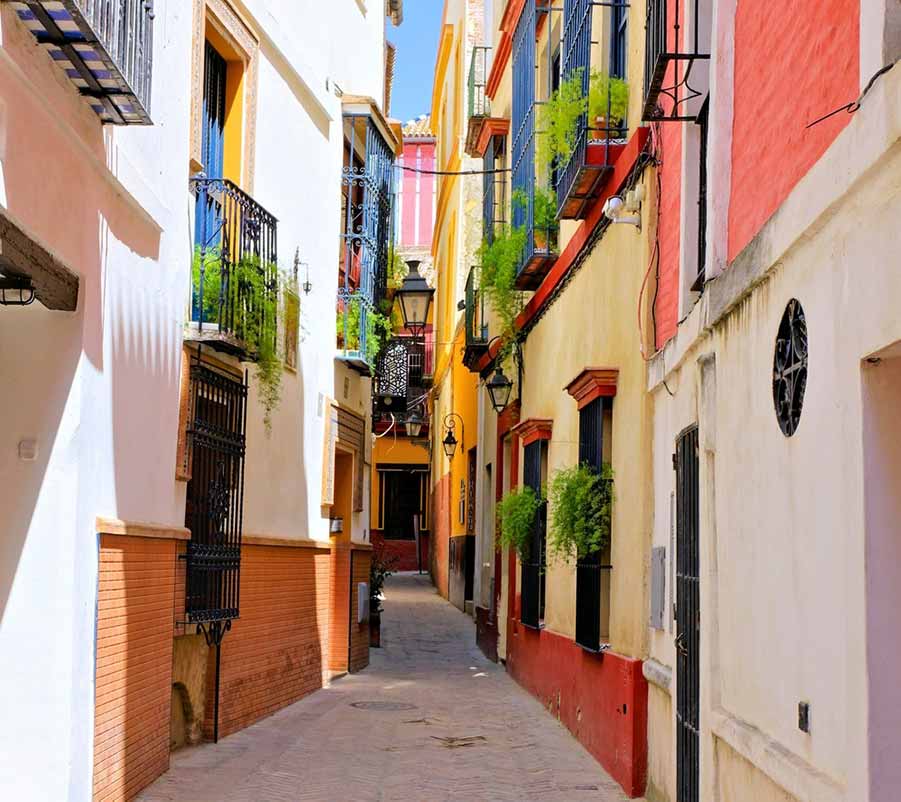 Your immersive journey into the profound Jewish heritage of Southern Spain commences today.
From your Madrid hotel, a courteous driver will transport you to Atocha station. There, you will board the swift AVE train heading south to Andalucía, the birthplace of vibrant flamenco. Your destination: the historic city of Sevilla, famed as the former royal port for all vessels bringing treasures from the Americas.
Upon arrival, check into your selected hotel and take a moment to settle in and refresh. Post lunch, you will be joined by your knowledgeable guide for an intriguing walking tour of Sepharad Sevilla, a testament to the rich Jewish legacy.
Your exploration commences at the impressive city walls, offering insights into Sevilla's fortified past. Stroll past the lush Murillo gardens, a verdant oasis showcasing a variety of floral splendors. As you continue, you will find yourself drawn into the narrow, winding lanes of Barrio Santa Cruz, the former Jewish Quarter. This neighborhood is a tapestry of Sephardic history and Andalusian charm, and as you navigate its labyrinthine streets, you will gain a deeper understanding of the region's Jewish roots and cultural nuances.
Day 2: Sevilla - The Heart of Andalusian Legacy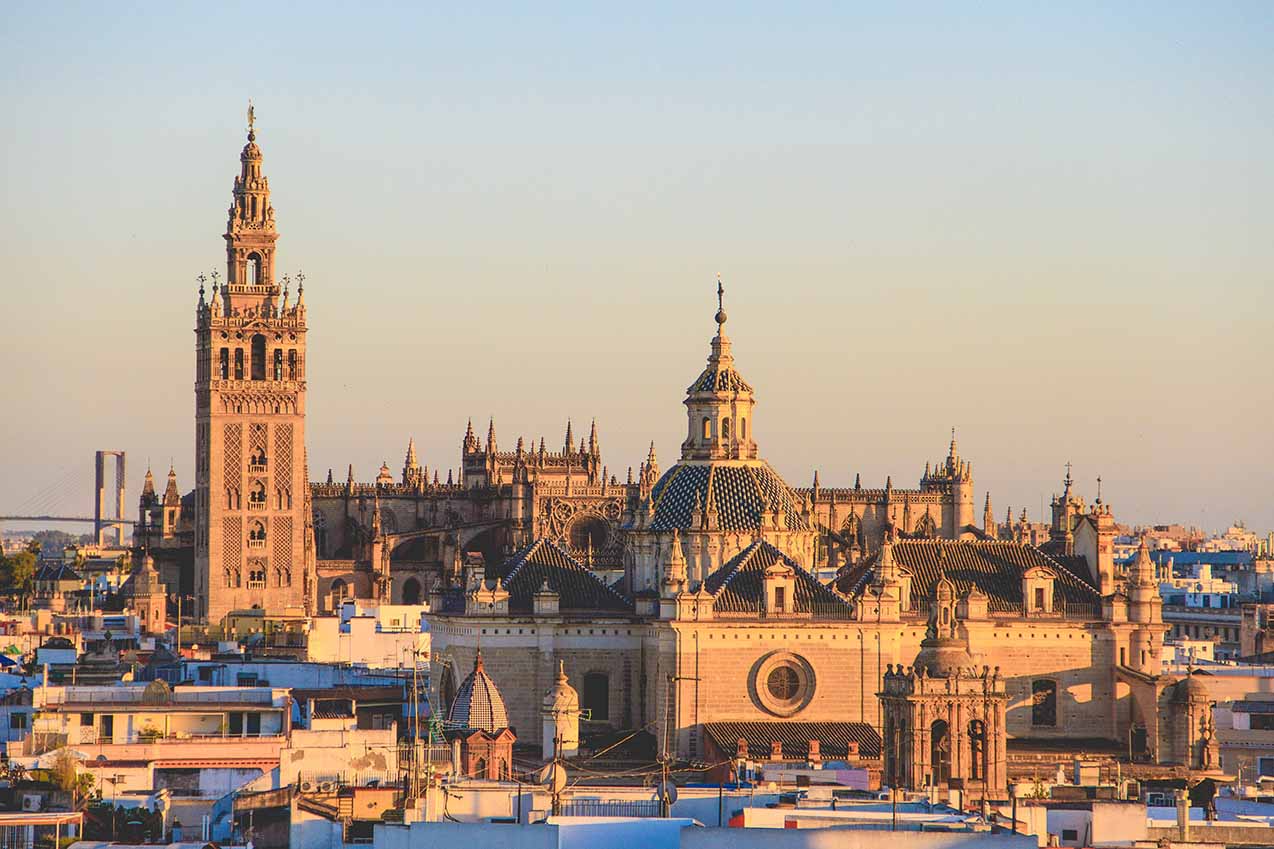 Immerse yourself deeper into Sevilla's historic heart today as we visit three pivotal monuments reflecting the city's complex cultural fabric.
Your day begins with a visit to the grandiose Sevilla Cathedral. As one of the largest cathedrals in the world, its towering structure and intricate design are a testament to the city's rich history. Notice the foundations, remnants of the ancient mosque that once stood here, subtly hinting at the shared religious spaces that have marked Sevilla's past.
Next, we move on to the magnificent Alcázar. This royal palace, a striking example of Mudéjar architecture, was originally a Moorish fort. Here, you will discover an impressive fusion of cultural influences that have shaped its design over centuries. Your guide will bring to life the tales of the Almoravids and Almohads, two distinct Arab sects, their interactions with the Christians and Jews, and the profound impact they had on Sevilla's social and architectural landscape.
Our final stop is the Church of San Salvador, built upon the remnants of an ancient mosque. Its baroque façade and interiors blend harmoniously with Moorish elements, reminding us of the shared religious heritage of this region.
Throughout your exploration, your guide will highlight the signs and symbols of Jewish heritage subtly embedded within these sites, revealing the intricate tapestry of Sevilla's past. These encounters will deepen your understanding of the coexistence and interactions between Jews, Christians, and Muslims in this historic city.
Amazing experience! My husband Douglas and I just came back from a 10 days customized guided tour to Morocco organized by Emily from Guided Spain. It was an amazing trip. Our driver Youssef met us at the Casablanca Airport and he quickly became our guide, security guard and guardian angel! When I got sick he got me medicine and he always found the best toilets when we were on the road. Also, ice cream! We feel that we got the authentic Morocco experience with the riads (hotels) that Emily chose for us and the guides in the different cities we visited. The Merzouga Luxury Desert Camp was totally amazing as well as the visit with the Nomads,and the medinas. This is our second trip with Emily and as the first one, it was excellent. Our next one will be Portugal!
Day 3: Cordoba - Echoes of Sephardic Heritage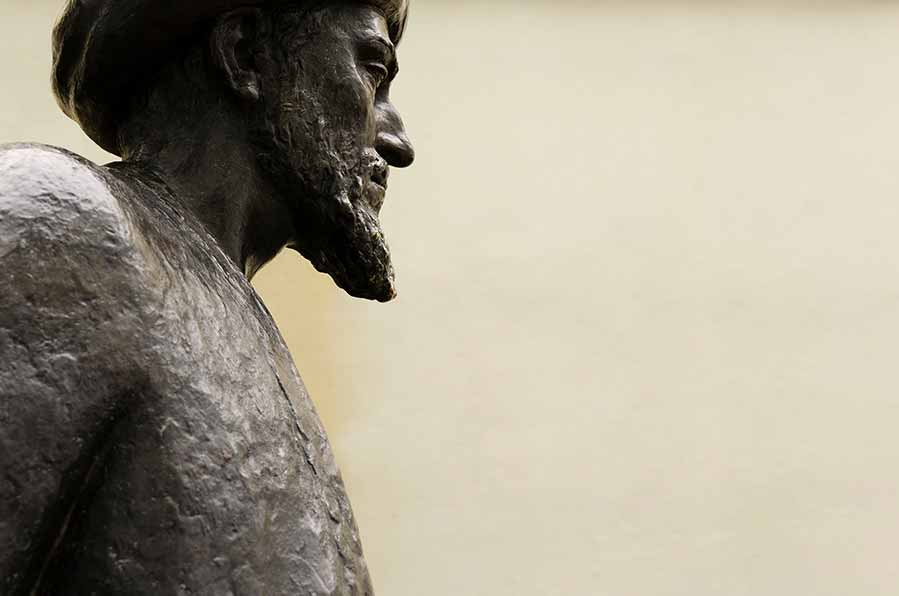 Today, your journey takes you to Cordoba, a city once the pinnacle of cultural advancement in Europe. Upon your arrival, check into your hotel before meeting your guide at the historic Alcazar de los Reyes Cristianos, a symbolic monument that narrates a tale of Cordoba's layered history.
Our exploration begins with the magnificent Mosque-Cathedral, an architectural masterpiece that embodies centuries of religious transformations. Step into this breathtaking sanctuary and immerse yourself in its enchanting atmosphere as your guide narrates the stories of sultans and commoners who contributed to its construction. Feel the passage of time as you transition from the mosque, adorned with intricate Arabic inscriptions and horseshoe arches, to the later Christian addition, resplendent with its soaring nave and chapels.
Next, we delve into the heart of Cordoba's Jewish Quarter. Meander through its narrow, winding streets, flanked by whitewashed houses adorned with vibrant red gardenias. As you explore this intimate neighborhood, your guide will provide insights into why the Jewish community lived in such closely-packed quarters and paint a vivid picture of their traditions and way of life.
Pay a visit to the Sephardic House, which serves as a living memory of the city's Sephardic past. The journey continues with a visit to a medieval synagogue, a rare gem that once resonated with the prayers of Maimonides, the revered physician and philosopher.
In the evening, we offer you a unique opportunity to step back in time. Visit the local Hammam for a rejuvenating Arab bath experience, a tradition deeply rooted in Cordoba's Moorish past. Remember to bring your swimsuit for this moment of relaxing respite that will leave you refreshed and ready for the adventures of the next day.
Day 4: Lucena - A Glimpse into Sephardic Splendor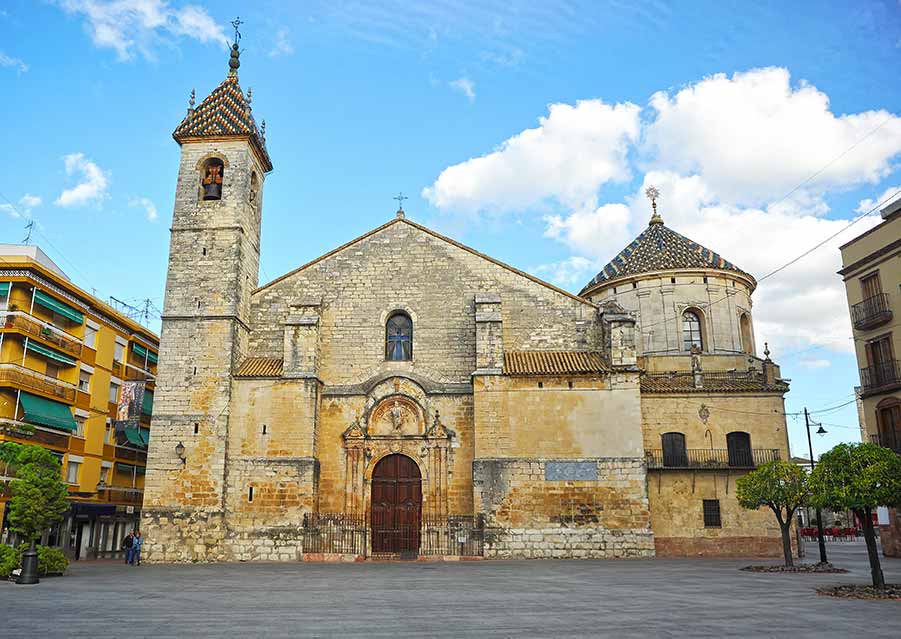 Prepare to embark on a short journey to Lucena, a place fondly remembered as the "Pearl of Sepharad," home to a thriving Jewish community during the Middle Ages. Your private driver will safely escort you to this quaint town, where remnants of its Jewish past remain prominent.
Your knowledgeable guide will lead you through Lucena's charming streets, introducing you to its fascinating heritage. Observe the town's deep-rooted Jewish symbols as you explore, reflecting a storied past that still resonates within the community. Immerse yourself in the local culture as you sample traditional pastries born out of authentic Sephardic recipes. Feel the connection to the town's Jewish ancestry as you savor these sweet delights, a tangible link to their historical culinary legacy.
Take a visit to Lucena's formidable castle, a bastion that silently testifies to the town's turbulent history. Continue to the Jewish cemetery, a solemn site preserving the memory of Lucena's Jewish inhabitants who once brought the town to the height of its glory.
As the day comes to a close, we return to Cordoba just in time for a delightful dinner. Dine at Casa Mazal, a unique restaurant that skillfully revives Sephardic and Arabic medieval recipes. Enjoy an exquisite culinary experience as you explore the flavors of the past, a fitting end to a day immersed in Sephardic heritage.
Best Tours from Emily! Words can't express how grateful it was to be able to call on Emily for help with some excursions in Spain. Emily, thanks soo much. You're the BEST!!!
Day 5: Granada - A Legacy of Moorish Splendor and Jewish Heritage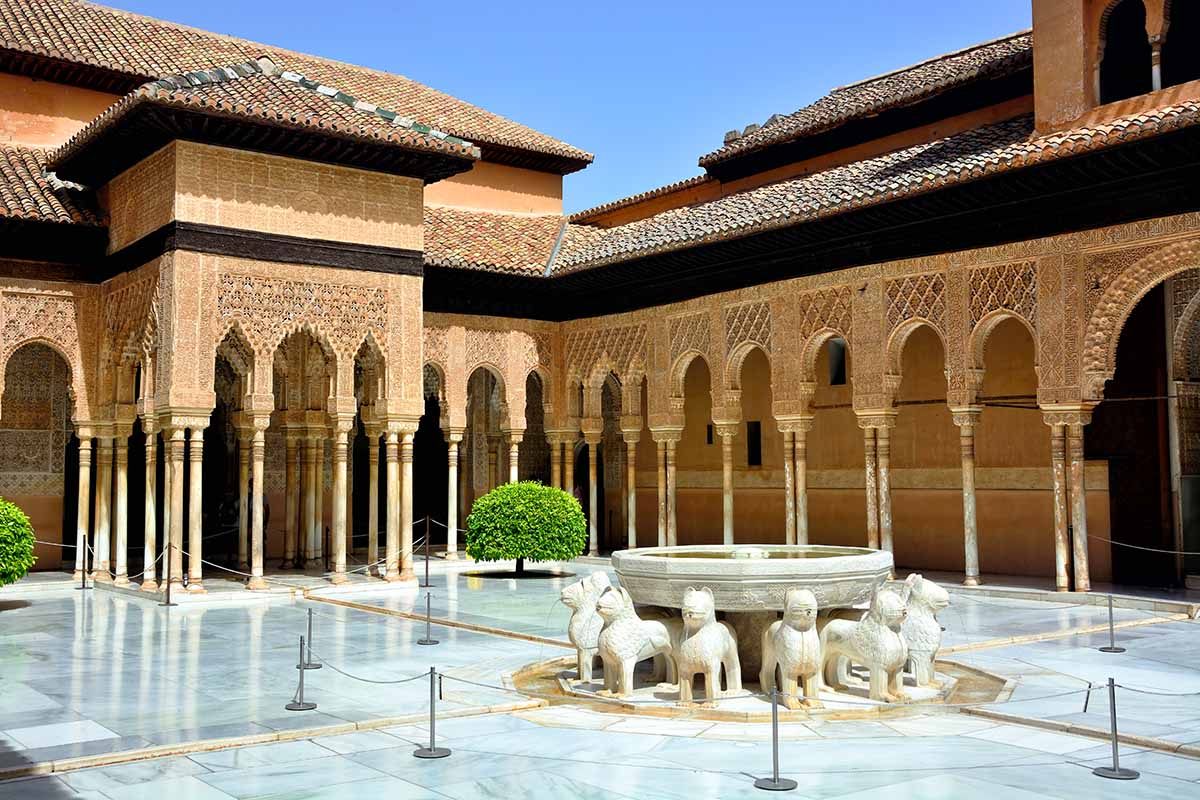 Your day begins with a seamless transfer from your hotel to the captivating city of Granada, the final bastion of Moorish rule in Spain until 1492. As you check into your comfortable accommodations, the magic of Granada already starts to unfold.
Embark on an incredible journey back in time with your expert guide at the Alhambra. This exquisite 900-year-old palace complex is often referred to as the "Eleventh Wonder of the World." Wander through the opulent Gardens of Paradise, marvel at the formidable Alcazar Fortress, and be captivated by the intricately detailed Nasrid Palaces. Each corner of the Alhambra narrates a rich history that's set to captivate your imagination.
Upon reaching the Patio of the Lions, your guide will share an intriguing legend that these graceful marble statues are of Jewish origin. The legend invites you to reflect on the interconnected histories and cultural influences contributing to Andalusia's mesmerizing charm.
Your exploration continues as you meander through the winding streets of the Realejo, Granada's historic Jewish Quarter. Absorb the district's timeless character, reflecting centuries of Jewish heritage. Conclude your enriching day at the Palace of the Forgotten Sephardic Museum. As you delve into the exhibits, you'll gain insight into the significant contributions and enduring legacy of the Sephardic Jewish community in Granada and beyond.
Day 6: Exploring Alpujarra - Tracing Jewish Heritage amidst Majestic Mountains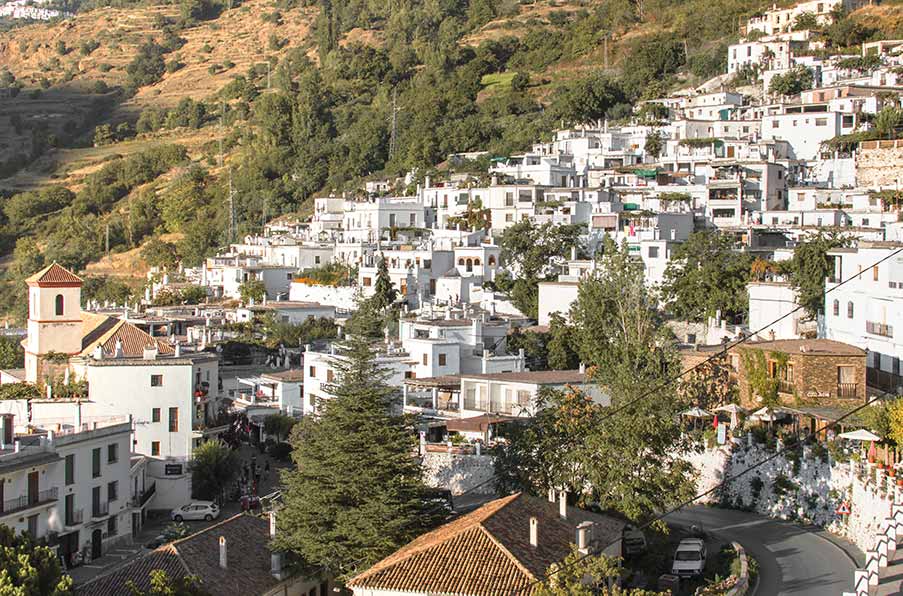 Your journey today leads you to the captivating Alpujarra Mountains, a region deeply intertwined with the legacy of the Moors until their expulsion in the mid-16th century. Its rich Jewish heritage, although lesser known, is just as enthralling and significant.
Upon your arrival in Lanjarón, renowned for its therapeutic mountain springs and renowned spa, your knowledgeable guide awaits to lead you through this picturesque town. Indulge in a refreshing drink from the thermal waters at Lanjarón Spa, which is believed to have therapeutic properties.
As your journey through Alpujarra continues, stops at charming villages like Pampaneira, Bubion, and Portugos will enrich your understanding of the region's layered history and cultural mosaic. Each village tells its unique story, with traces of its Jewish and Moorish past subtly woven into their character.
The climax of your exploration comes with the visit to Trevelez, the highest village in Spain. Here, savor a tasting of the region's famed Iberian ham, complemented perfectly by locally-produced wine. This gastronomic delight serves as an ideal reflection of Alpujarra's cultural influences and rich natural bounty.
Before the day ends, unwind with leisurely nature walks through the breathtaking mountain landscapes. Drink in the tranquility and the panoramic vistas these heights offer, providing a serene backdrop to your historical and cultural journey.
As evening falls, you'll return to your hotel in Málaga, carrying with you the unforgettable impressions of Alpujarra's Jewish heritage and the region's stunning natural beauty.
Day 7: Malaga - A Culinary & Cultural Exploration

Today, immerse yourself in the vibrant pulse of Malaga, a city known for its rich cultural heritage, lively markets, and artistic treasures.
Your guide will greet you in the morning and lead you on an engaging tour of this bustling city. Begin your journey with a stroll along the renowned Larios Street, a lively shopping hub where locals often congregate. Experience the buzzing energy of an authentic Spanish open-air market, where an array of local cheeses, fresh produce, artisanal bread, and wines are proudly displayed.
Marvel at the unique way Spaniards present their fish and meats – a visual feast that's as much a part of the culinary experience as the cooking itself. As you navigate the market, your guide will decode some Spanish culinary secrets, shedding light on the essential ingredients that give dishes like paella and migas their distinctive flavors.
The tour continues into the heart of Malaga's Jewish Quarters, a symbol of the city's rich Sephardic heritage. Here, you will visit the Ben Gabirol Interpretation Center. This intriguing venue offers deep insights into the city's Jewish history and the legacy of medieval Jewish poet and philosopher Solomon ibn Gabirol.
Your cultural exploration culminates at the Picasso Museum, a celebration of the great artist's profound impact on the art world. Explore a remarkable collection of Picasso's early works, revealing the genesis of his creativity and artistic genius.
Day 8: Malaga - A Day at Leisure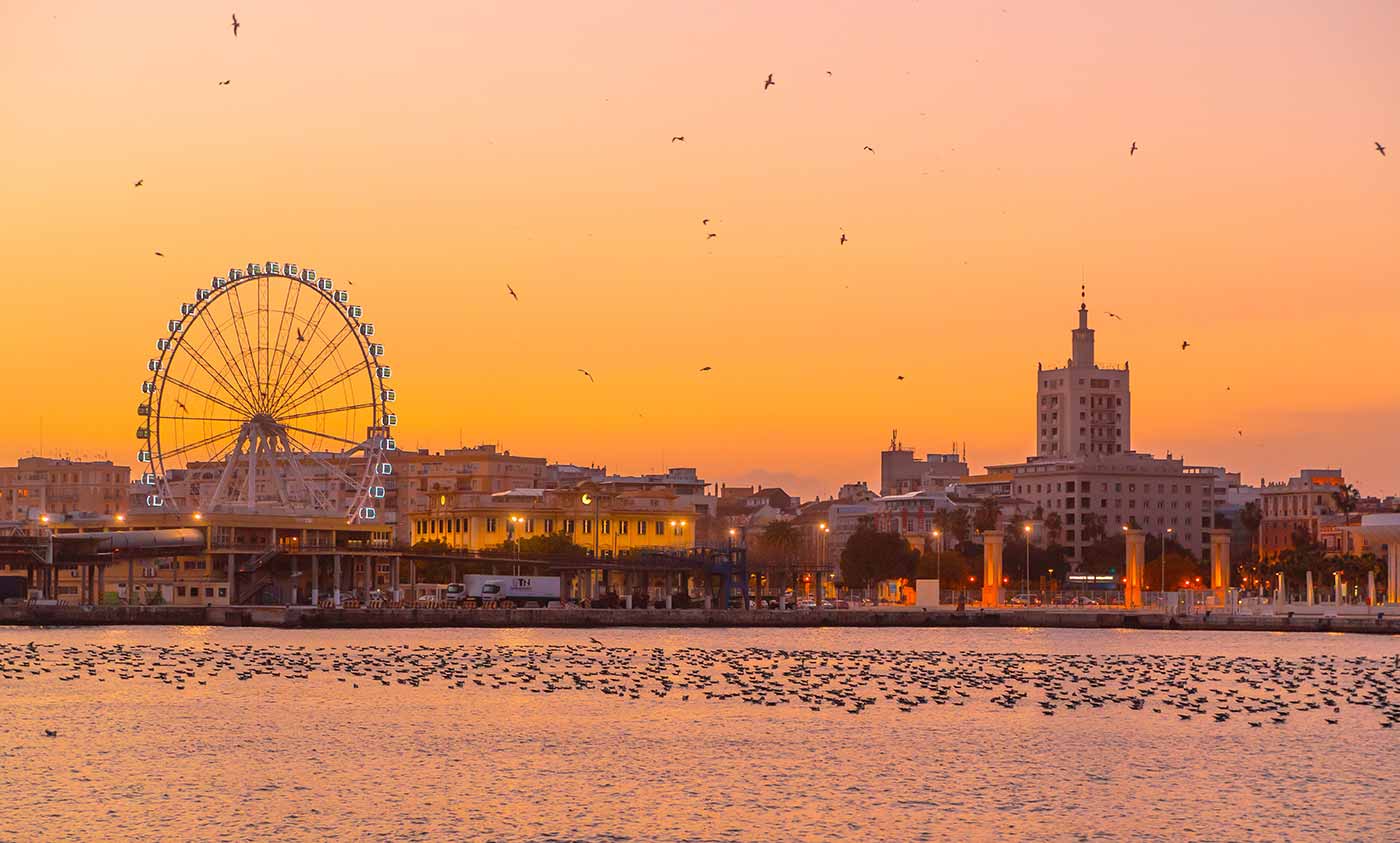 Today is yours to explore and enjoy Malaga at your own pace. The day is free to indulge in whatever interests you. You might want to explore the city's other museums, take a stroll on Malagueta Beach, or perhaps wander the historic Alcazaba fortress for panoramic views over the city.
Excellent Individualized Tour Company for People who do not want to go on Package Tours. I used Emily to arrange a tour of Southern Spain in January, 2020 for 4 people. It turned out to be great. What I do not like is being shepherded around to cheesy tourist sites and waiting in lines of tourists. Emily arranged for very competent and efficient drivers, fantastic guides, very good hotels and even recommended restaurants for each location. The best thing about using Emily is that when she arranged for (at my request) wine tastings, olive oil tastings, a flamenco show is that all of them were authentic and interesting and none of them were contrived or cheesy. While on the trip, she checked in and made sure everything went smoothly. When we went to the Alhambra or other ticketed sites, we always got to skip the line due to Emily. There was one overall price per person (depends on double/single room) that I felt was very fair for the level of service provided.
Day 9: Journey to Gibraltar – A Unique Blend of Cultures and History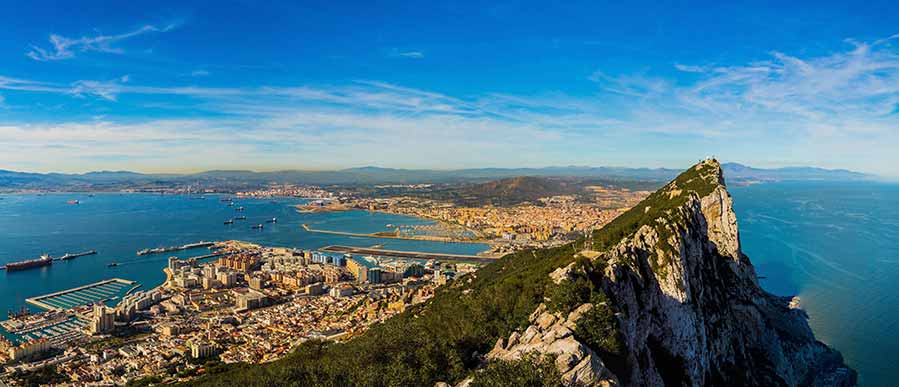 Begin your day with a journey to Gibraltar, a place that, while not conventionally associated with Jewish heritage, holds plenty of historical significance.
Depart from your hotel in Malaga and venture into this fascinating British territory steeped in an intriguing blend of cultures. Following the expulsion, a segment of the Sephardic community sought refuge here, establishing a significant Jewish presence that continues to this day. Signs of Jewish heritage are visible throughout the city, with several synagogues and a Jewish cemetery adding to its diverse cultural tapestry.
Upon crossing the border, meet your local guide and embark on an exciting trip up the steep lanes to the Nature Preserve. Engage with the playful Barbary Apes, wander through the intriguing War Tunnels, and soak in panoramic views of the Strait of Gibraltar.
After the guided tour, enjoy some free time to explore Main Street, a bustling avenue lined with shops, cafes, and restaurants. Afterward, return to Malaga with your driver.
In the evening, you'll board the AVE high-speed train back to Madrid, where you'll spend the final night of your memorable journey through Southern Spain's Jewish heritage.
Day 10: Farewell to Spain
Today marks the end of your enriching journey through the vibrant Jewish history of Southern Spain. Meet your driver for a comfortable ride to Madrid Airport, where you'll board your flight home. As you depart, reflect on the unforgettable experiences, knowledge, and memories you've gained from this incredible tour.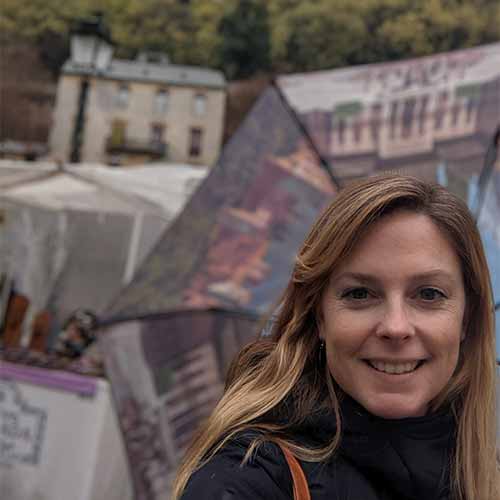 Say Ola to Emily, your personal tour planner at Guided Spain Tours. Get in touch by filling in the form below and requesting your complimentary itinerary!
Get A Bespoke Jewish Heritage in Spain Itinerary
This journey through Sepharad's past has been not just a tour but an experience – an inviting reflection on the interconnectedness of cultures and the enduring spirit of humanity.
For any further explorations or bespoke tour requirements, please feel free to reach out to us. Our commitment is to create personalized experiences that cater to your unique interests and preferences.
Highly recommend Emily! Emily created a personalized itinerary for us in southern Spain. She was very knowledgeable about the region, attentive, and personable. She returned emails properly, and was a pleasure to work with. Emily was flexible and did not make mind making changes in the itinerary-- Her goal is to please her customers!
Emily is GOOD! Emily arranged a 14 day tour for us in Spain at short notice of a week or so. The whole tour was beautifully organized, amazingly flexible and the rare glitches were attended to and addressed, literally instantly. For sure we will be back for further tours with her. Thanks, Emily.
Best Tours from Emily! Words can't express how grateful it was to be able to call on Emily for help with some excursions in Spain. Emily, thanks soo much. You're the BEST!!!
Spain and Portugal trip: Emily did an amazing job Of setting up our trip through Spain and Portugal. All of our tours were outstanding and personalized. We had a wonderful time!
Private Tour: Emily is a pleasure to work with. She arranged hotels, activities, tour guides and transportation in Barcelona, Madrid, Segovia, Toledo, Cordoba, Avila, Seville, Malaga, Gibraltar. She was extremely responsive when we had questions and made sure that everything flowed smoothly.