Best of Spain in Two Weeks Itinerary
Your 14 Day Tour of Spain
Experience Spain with our itinerary designed to take you on a journey across different regions and cultures while visiting the most iconic sights and sounds of España in just 14 days. If you have never been to Spain before then our two-week itinerary will be perfect for you.
Enjoy medieval castles and Catalan Modernist designs, timeless traditions, tasty tapas, and bustling plazas, along with classically Spanish cuisine and wines. Experience art and architecture,  UNESCO World Heritage Sites, and off-the-beaten-track experiences as our itinerary delivers the best of Spain in two thrilling weeks as you visit Barcelona, Madrid, Valencia Toledo, Girona, Seville, Granada and Malaga!
Day 1: Arrival & Guided Madrid City Center Tour Including The Royal Palace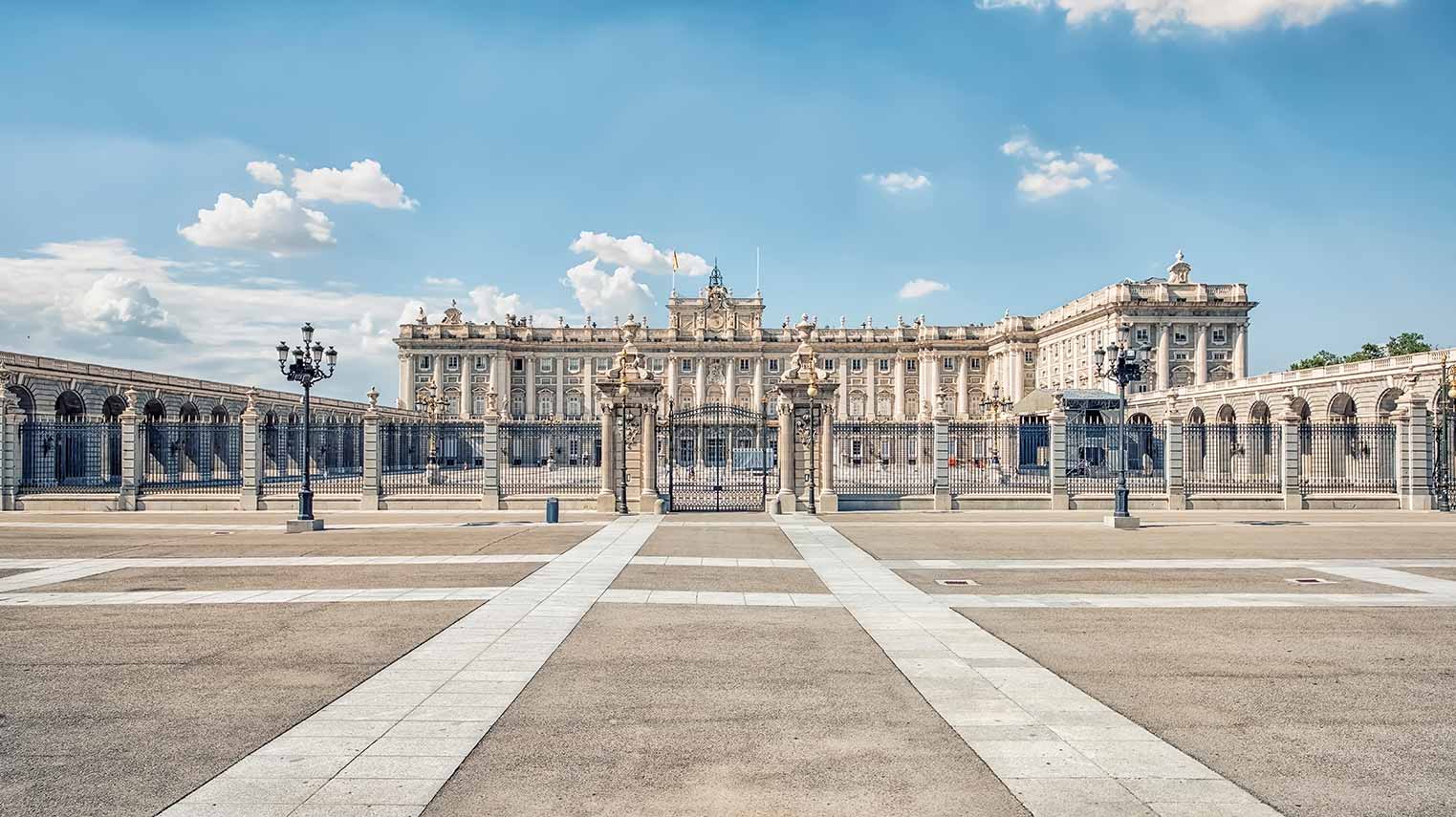 Welcome to Madrid! Upon your arrival at Madrid airport, our private driver will be there to collect you in our luxurious air-conditioned vehicles and deliver you to your central Madrid accommodation.
After you have settled, it's time to meet your guide for the day as you set off on a private guided walking tour of the main sites of the city including:
Skip The Line Entrance & Private Tour of The Royal Palace
What better way to explore the history of the royal city than with a private tour of the official residence of the Spanish Royal Family, complete with VIP skip-the-line access to save valuable time?
Step inside the palace, constructed between 1738 to 1755 on the site of a 9th-century Moorish fortress. The first sight you will be greeted by is the ornate main staircase designed by Felipe Sabatini as you begin your guided tour that will include
The Armory
Chamber of Charles III
The porcelain cabinet
The Gala Dining Room
The Royal Chapel
The Stradivarius Hall
The Throne Room
After your morning tour of the Royal Palace you will spend the rest of the day with your guide visiting some of the most iconic sites of Madrid on a walking tour that will see your guide explain the history, traditions, and fascinating stories behind: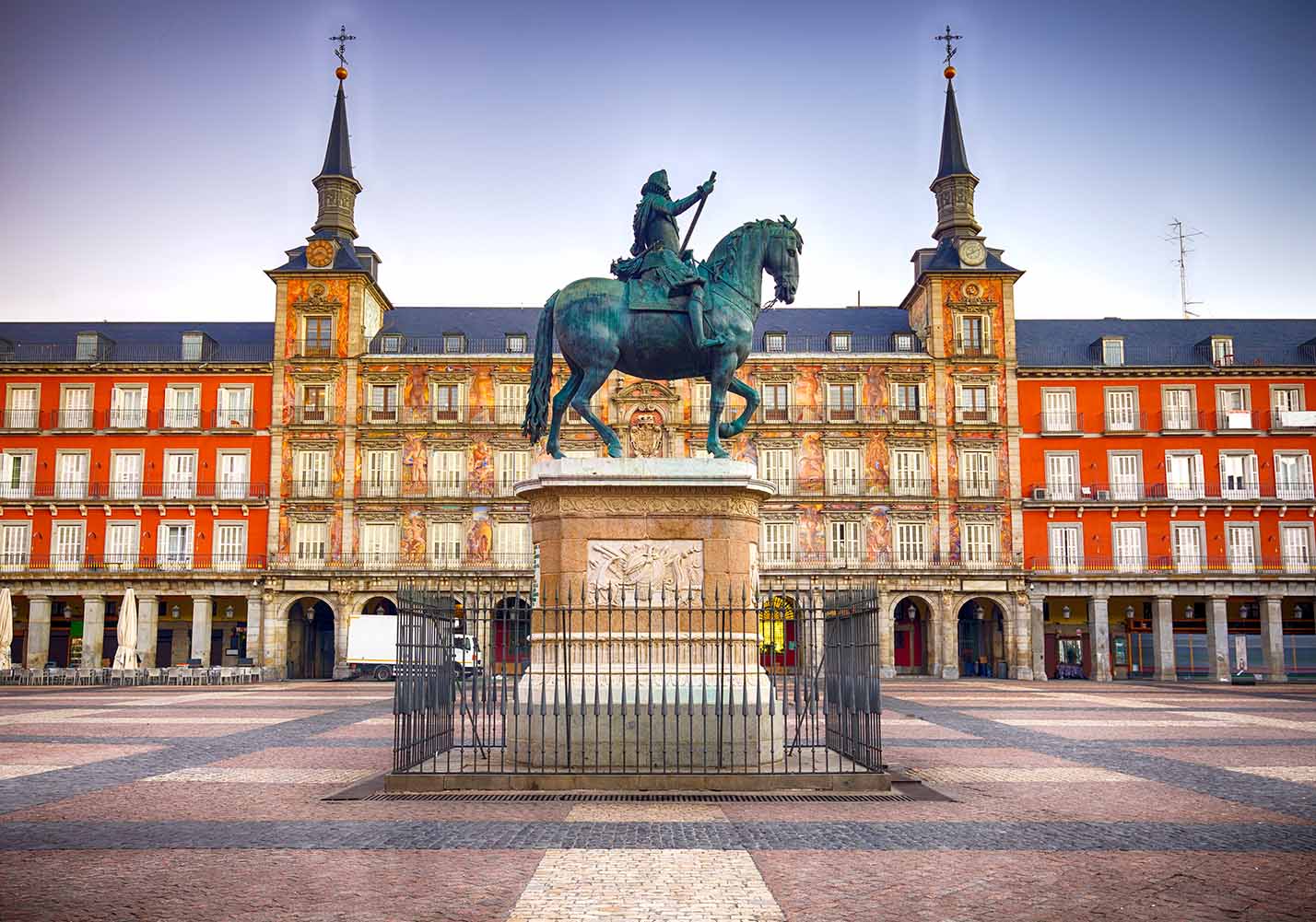 Located at the heart of the old town, the Plaza Mayor is both beautiful to look at and of massive significance to Madrid. At the center, you will see the bronze statue of King Philip the 3rd, under whose orders the square was constructed in the 17th century.
Translating into "The Sun's Gate" in English, this square is directly in the center of the city and houses some of Madrid's most famous landmarks like the "Tio Pepe" sign and the "El Oso y el Madrono" statue – the Bear & Strawberry Tree. Located at the junction of the main avenues, you can think of Puerta del Sol as being Spain's Times Square.
Enjoy the flavors of Madrid at the Mercado de San Miguel which has stood as a renowned food market for over 100 years and is the premier destination for those looking to savor the finest Iberian Ham, local produce, and freshest fish.
Almudena Cathedral & Museum Private Tour
The most important religious site in the city, The Almudena Cathedral was the first to be consecrated outside of Rome. Meanwhile, in the museum section, your guide will discuss the various exhibits that depict the diocese's rich heritage. It contains 12 exhibition rooms that feature religious artifacts, paintings, sculptures, and architectural elements.
Day 2: Madrid Art Galleries & Private Prado Tour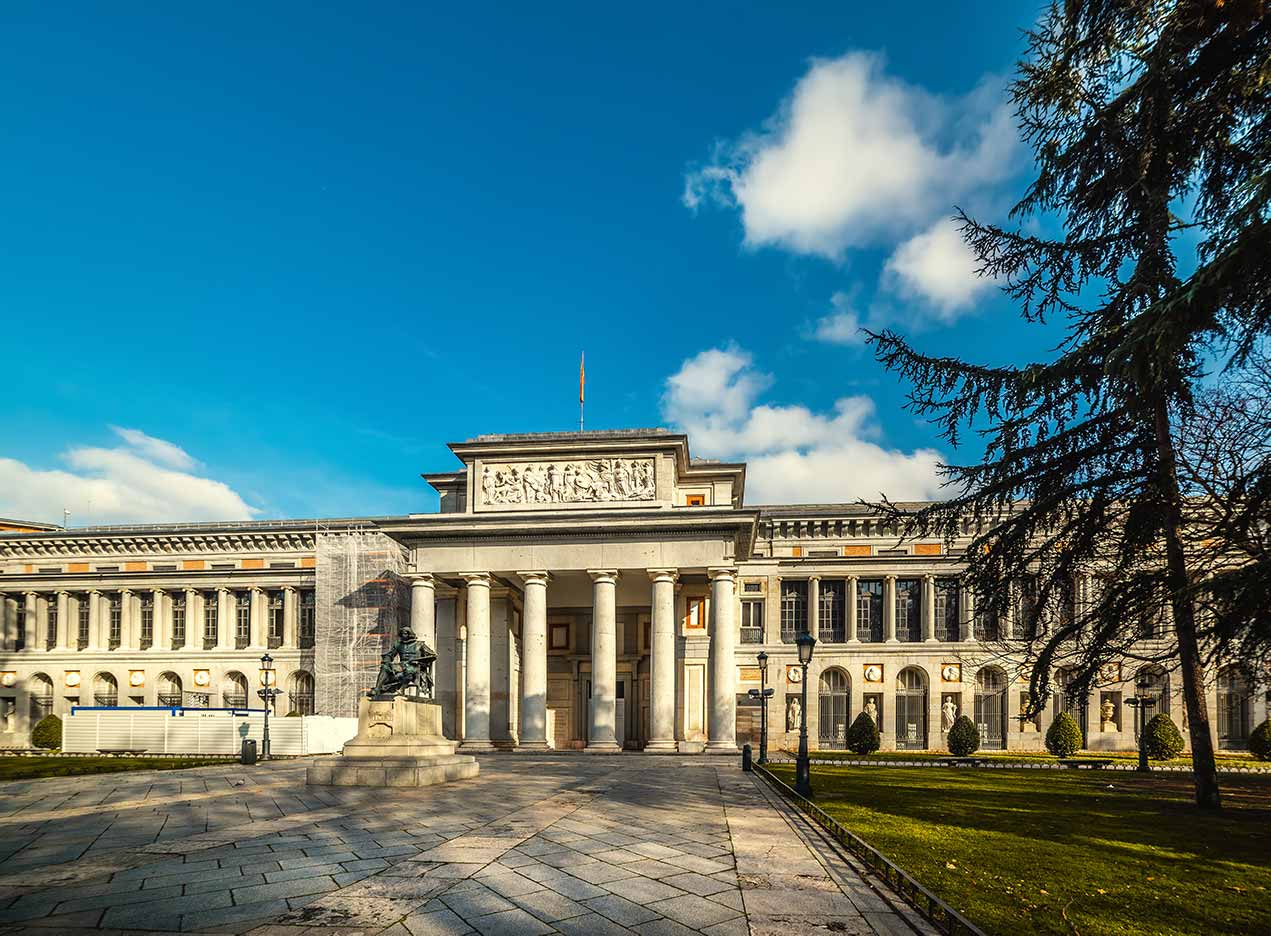 Join your private guide as you stroll along the Paseo del Arte – known as the art Boulevard in English as you enjoy private tours of  Madrid's 3 main galleries, the Reina Sofía, Thyssen-Bornemisza, and Museo del Prado. 
Containing work from Spanish and  European masters from the 16th to the 19th century, Spain's national gallery has been one of the world's most important since it opened in 1819. Walk with your guide as you discuss treasures such as Goya's Black Paintings and La Maja Vestida, Durer's Self-Portrait, Mantegna's Death of the Virgin, El Greco's The Nobleman with his Hand on his Chest, Hieronymus Bosch's Garden of Earthly Delights, and, of course, Velázquez's  Las Meninas.
The Queen Sofia Museum is primarily dedicated to 20th Century Spanish art with extensive collections from Pablo Picasso and Salvador Dali amongst others.
Thyssen-Bornemisza National Museum
Completing the Golden Triangle of Art is the Thyssen-Bornemisza. Featuring almost 1000 paintings that enable you to delve into artistic movements from the 13th to the 20th century and features collections by Caravaggio, Rembrandt, Canaletto, Monet, Degas, Morisot, Van Gogh, and many more.
Day 3: Private Guided Toledo Excursion with Guide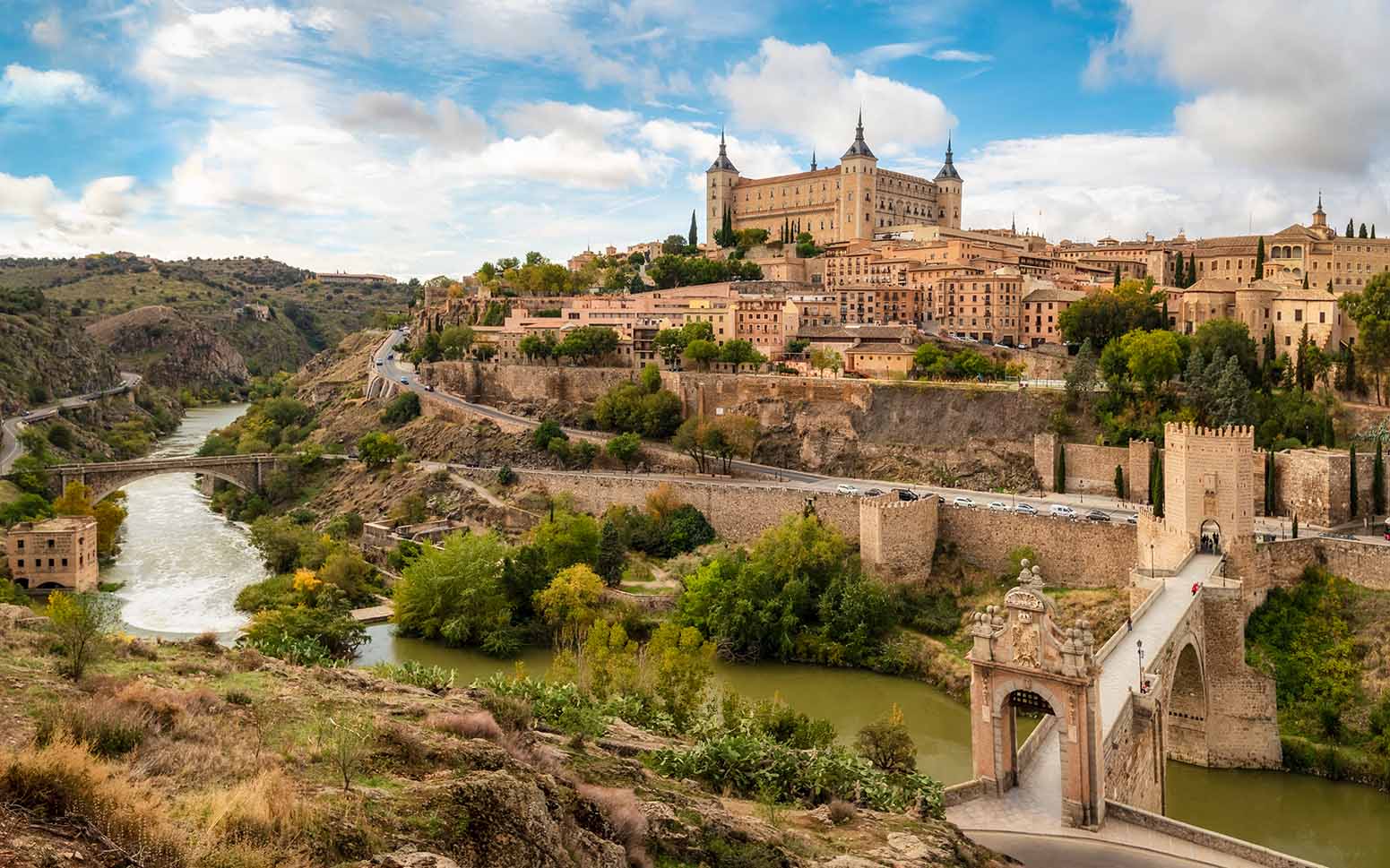 Just an hour's drive from Madrid with your private driver, Toledo makes for one of the most spectacular day trips from the Capital.
Retaining its medieval layout and architectural sites from its 2000 years of history and with a center designated by UNESCO as a World Heritage Site, Toledo has been an independent state, the capital of Spain for a period, and a melting pot of Christian, Jewish and Muslim heritage – earning it the nickname "The City of Three Cultures".
On your full-day tour of Toledo your guide will take to explore:
the Gothic Primada de Toledo cathedral, 
Alcazar fortress, 
Jewish quarter, 
Alcántara Bridge, 
Tonerías Mosque
Museum of El Greco
After enjoying your evening meal in the ancient city, your private driver will deliver you back to your central Madrid accommodation.
Day 4: Transfer to Seville
On the morning of your fourth day in Spain, you will say adios to Madrid as you board the high-speed train for the 2hr 40 min journey to Seville, the capital of Andalucia in southern Spain.
Seville is one of the oldest cities in Europe with an impressive history dating back over 1,000 years. It was once home to the famous poet Garcilaso de la Vega who wrote about his experiences there in his book Comentarios Reales de Los Incas (Real Commentaries on the Incas). 
Today, you'll find beautiful buildings from its Moorish period, including the Alcazar, the Giralda tower, and the cathedral. You'll also enjoy wandering the streets of the Barrio Santa Cruz in the evening.
Tour of The Royal Palace of Seville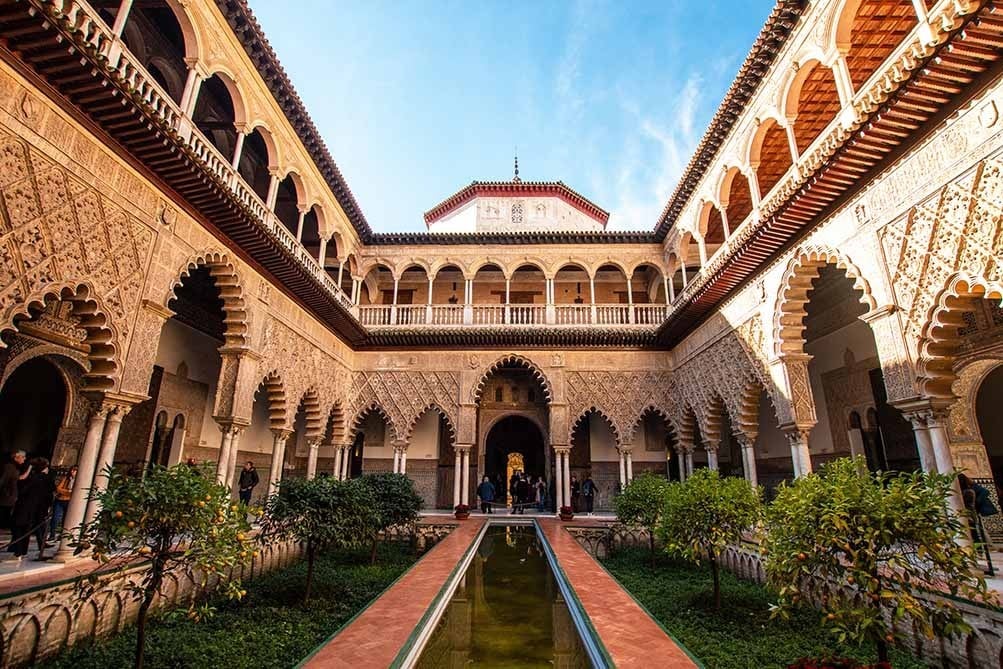 The Royal Alcazar or palace was built between 1527 and 1604, and its construction took over three centuries. To this day it is one of the Spanish Royal Family's official residences, and is just as opulent as you'd expect!
On your private tour, you will explore the four magnificent courtyards with stunning gardens, fountains, and a mix of Moorish and Christian architectural influences, along with its many rooms decorated with Mudejar art Royal paintings, sculptures, tapestries, and furniture.
Seville Cathedral & La Giralda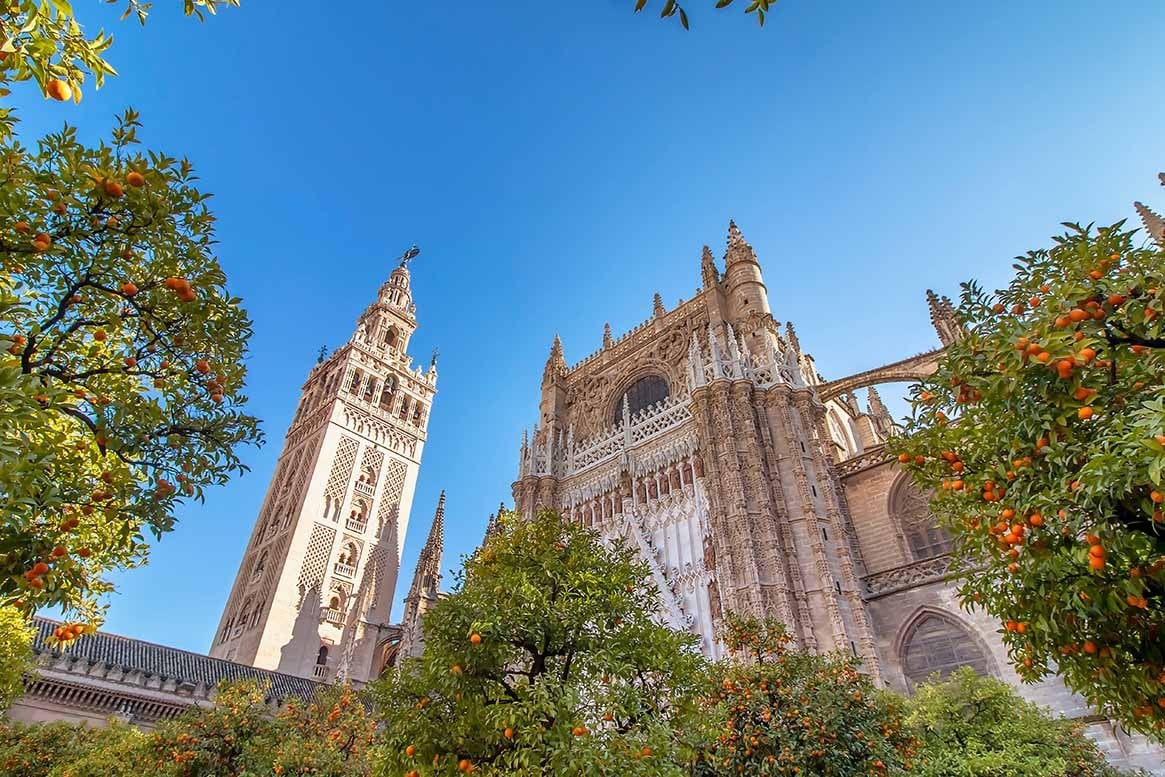 The sheer scale of Seville Cathedral has to be seen with your private guide to be truly appreciated. Constructed between 1403 and 1507, the Cathedral is the largest outside of Rome and the biggest to be built in the Gothic style in the world.
On your guided tour you will visit:
Tomb of Christopher Columbus
The Royal Chapel (Capilla Real)
Artwork by Murillo, Goya, Pedro de Campaña and more
The Treasure Room
Before leaving you will have the opportunity to climb the sloping path to the top of  La Giralda tower attached to the Cathedral.
Wander The Streets of The Barrio Santa Cruz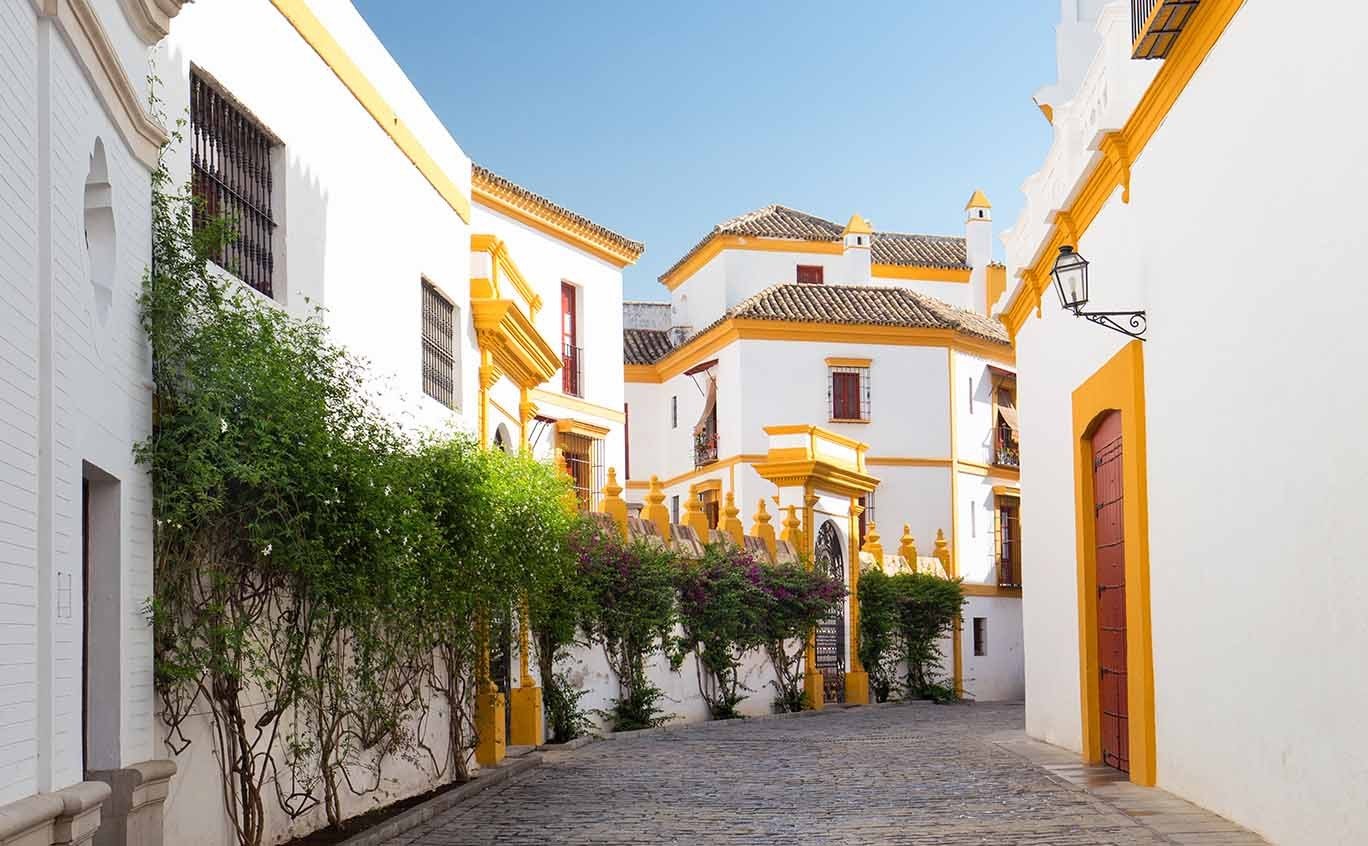 On the evening of your first night in Seville join your private guide as you enjoy a leisurely walking tour around the beautiful Barrio Santa Cruz, the historical quarter of the city. Allow your guide to bring to life the historical tales and stories of the old Jewish quarter as you pass the whitewashed façades and walk along the stone-cobbled patios and Orange tree-lined narrow streets of the old town. 
Best Tours from Emily! Words can't express how grateful it was to be able to call on Emily for help with some excursions in Spain. Emily, thanks soo much. You're the BEST!!!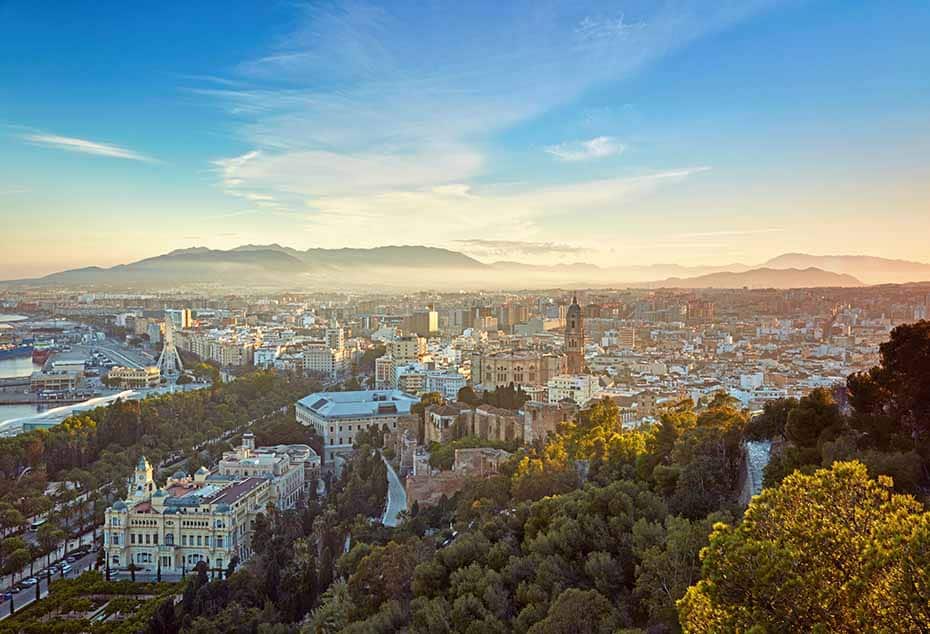 On day 5 of our 2-week itinerary, we will make our way from Seville to the harbor town of Malaga. you will have the choice of joining your private driver for the journey (approx 2 hours and 10 minutes) or taking the high-speed train (approx 2 hours).
Malaga is one of Europe's oldest cities with an impressive history dating back over 2,000 years. Walking the streets with your private guide will enable you to identify influences from the Phoenicians, Greeks, Romans, Moors, Christians, Jews, Arabs, and finally the Spanish. 
Today, Malaga is known for its beaches, gastronomy, and festivals such as the Festival de Música y Danza (Festival of Music and Dance). Your guided tour will attempt to combine historic and modern Malaga as you explore:
Just along from the harbor, you will find the remains of a huge Roman Theatre built into the main walkway, and just along from this your guide will take you to visit the Alcazaba known as "The Little Alhambra".
Catedral de la Encarnación de Málaga and known locally as La Manquita, or "one armed woman" due to the fact that only one of the proposed two tower blocks was ever built, your guide will step inside the Cathedral with you as you explore the Renaissance and Baroque elements that combine with splendid finesse.
Did you know that although more commonly associated with France and perhaps even Barcelona, Picasso was actually born in Malaga? The Pablo Picasso museum here contains over 200 of the great Cubist's works to provide a fuller picture of his life, philosophical approach to art, and methods.
In the evening enjoy a relaxing stroll along the harbor and be sure to enjoy some of the fresh local produce caught earlier that day!
In the morning your private driver will collect you from your Malaga-based accommodation as you make the 1hr and 20-minute journey to Granada.
One of the most historic locations in all of the country, Granada was once the capital of Moorish Spain until 1492 when Ferdinand and Isabella expelled the Moors from Spain. Today, Granada is known for its beautiful architecture, including the Alhambra palace complex, which is considered one of the best examples of Islamic art in the world.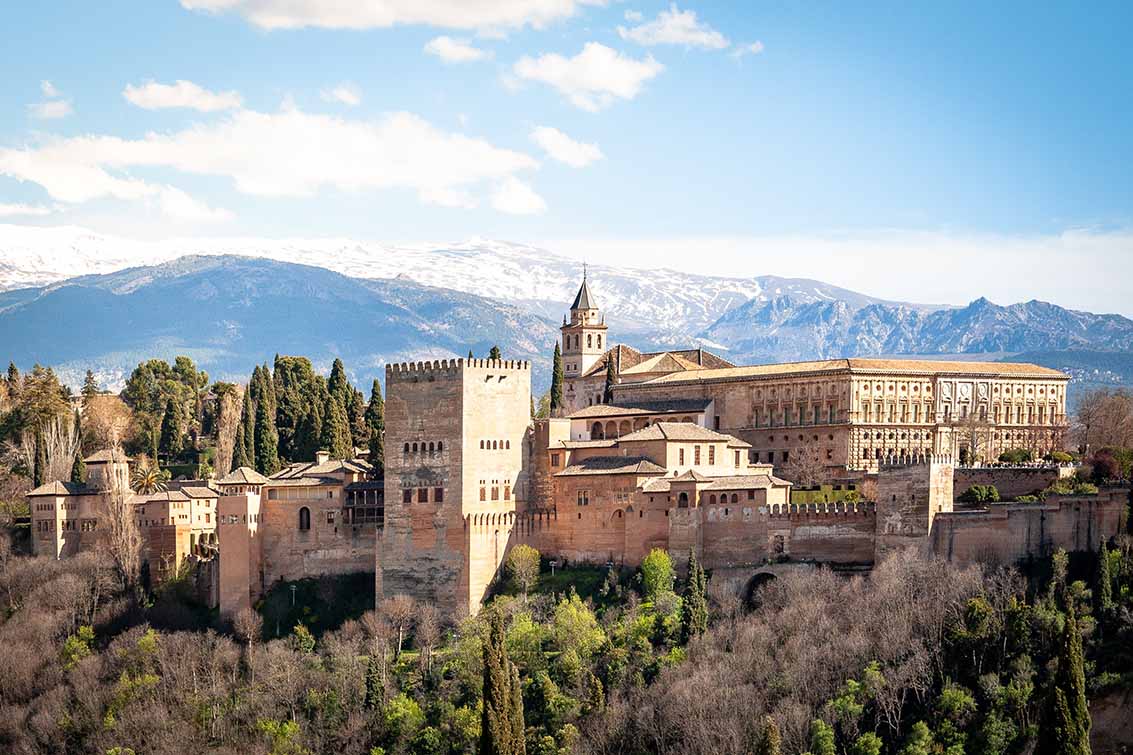 One of the most historically significant sites in all of Spain, The Alhambra Palace went through many phases throughout its storied past. Originally a 13th-century Moorish residence, a fortress under the Catholic monarchy, and then a renaissance palace.
This UNESCO World Heritage site features 3 main structures that you will visit with your private guide:
The Nasrid Palaces
The Generalife Gardens
The Alcazaba Military Fortress
Alongside these, you can of course access the towers and the magnificent views across the city.
Visit The Sacromonte Neighborhood & Flamenco Caves
Built into Valparaiso Hill you will find the Cuevas that housed the gypsy population here and to this day you have the opportunity to join one of these cave shows in the spiritual home of Flamenco.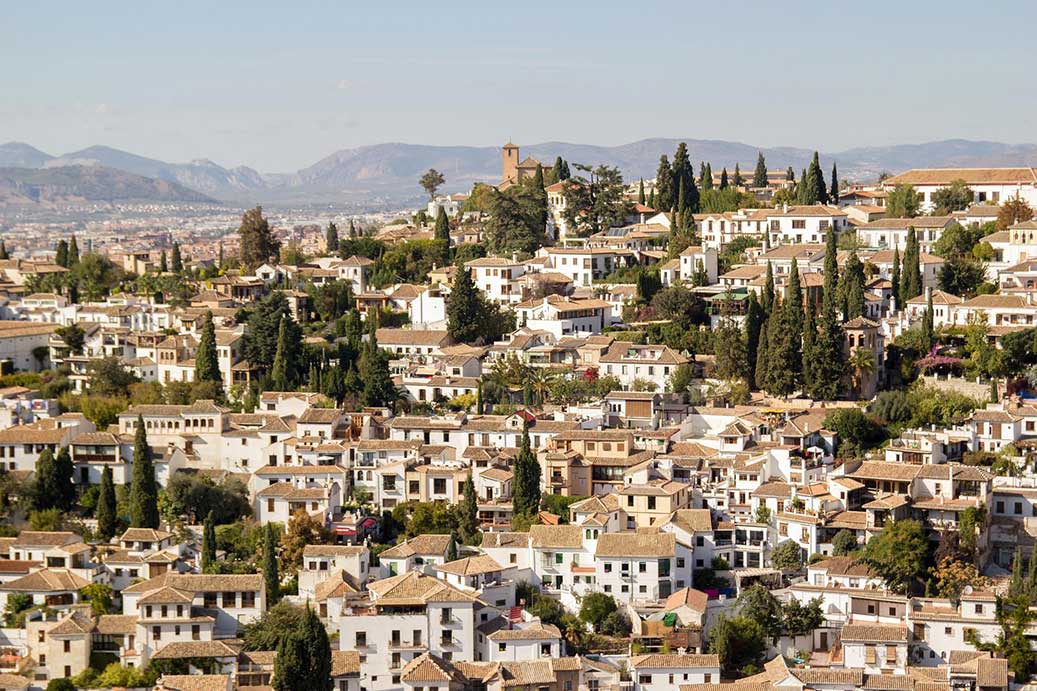 Your guide will now take you on a walking tour through the Albaicin district, located on top of a hill overlooking the Alhambra. 
Its narrow cobbled streets and whitewashed homes make it one of the most authentic neighborhoods in Granada. You can find lots of shops selling oriental goods, including spices and dried fruit. There are also lots of restaurants serving traditional Spanish food.
Your driver will be ready to transfer you back to Malaga for the evening.
Day 7: Transfer to Seville
You return to Seville early on the 7th day of our itinerary via the high-speed train.
Your tour guide will first take you on a walking tour around the fabulous Plaza de Espana, designed to wow at the 1929 Ibero-American Exposition, the structure has become so renowned for its style and grace that it has featured in numerous Hollywood productions including "Lawrence of Arabia" and the "Star Wars" franchise.
The rest of your day in Seville will be spent getting to grips with classic Spanish gastronomy with a cooking experience.
Your guide will take you to nearby Triana Market, an institution in Seville where vendors sell colorful fruits and vegetables, succulent meat, fresh cheeses, and a variety of delicious dishes for preparing an excellent Spanish meal. The chef that you will partake in the cooking class with will show you how to select the finest ingredients for your meal.
We will then attend a nearby private kitchen for your three-hour cooking experience. This can be targeted to any ability range, and rest assured you will receive instructions so you can try to replicate the flavors when you return home!
Day 8: Transfer to Madrid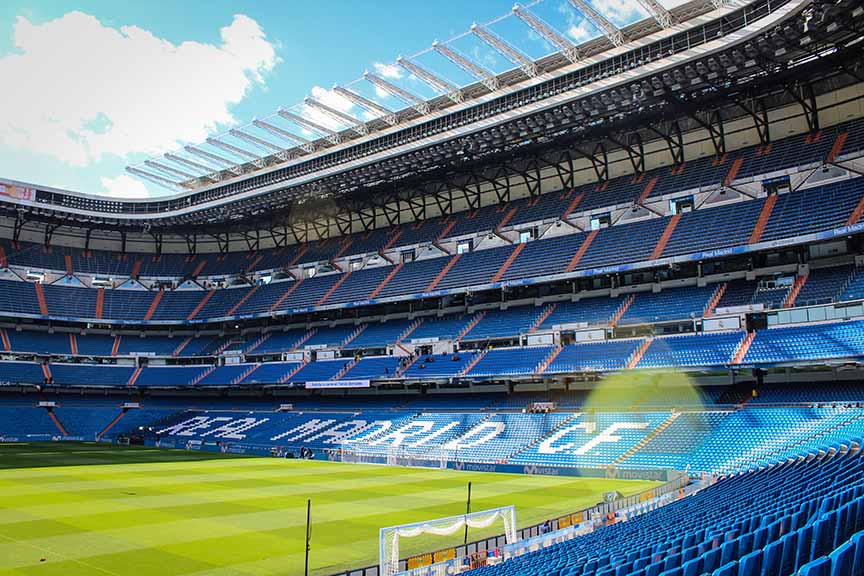 On day 8 you will return to Madrid via the 2hr 45-minute high-speed train and stay here for the night in preparation for heading north into Catalonia and Valencia.
Given that you have a free evening we would recommend a luxury shopping trip along La Gran Via, or if you would prefer to enjoy a concert in Madrid's National Auditorium, take in a La Liga soccer match at the Bernabeu arena, or any other exclusive experience, simply contact our team and we can arrange VIP entrance for you.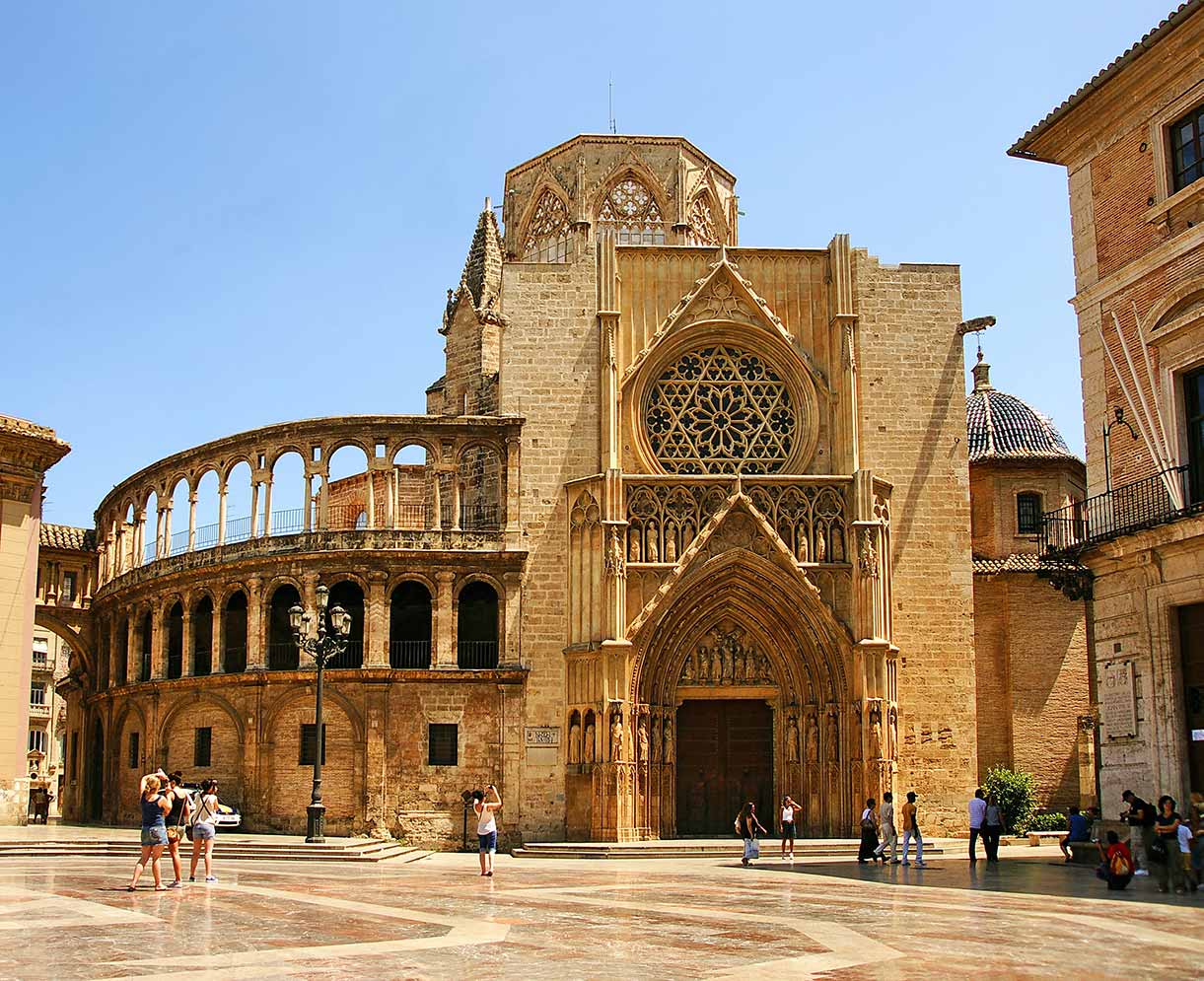 On the morning of day 9 take The 1 hour and 45-minute train from Madrid to the center of Valencia where you will stay for the next 2 nights.
Spain's third-largest city, Valencia is one of the country's most popular destinations for good reason! It offers an amazing variety of things to see and do, from museums and art galleries to beaches and parks. There are also plenty of cultural events throughout the year.
Located in an old Art Nouveau-style structure, Mercado Central has more than 1,200 shops selling everything from fruits and vegetables to meats and seafood. You'll find cheese, olive oil, wines, spices, nuts, bread, and even live eel!
La Lonja de la Seda (The Silk Exchange)
Whilst you could easily be forgiven for assuming this Gothic-style building was a defensive fortress or castle, this UNESCO World Heritage Site is a former Silk Exchange and commerce center dating back to the 15th Century!
Valencia Cathedral & Bell Tower
The beautiful Metropolitan Cathedral – Basilica of the Assumption (Saint Mary) of Valencia, otherwise known simply as St. Mary's Cathedral dates back to the 12th-13th centuries and features Gothic, Barocco, and Romanesque architecture.
The Gothic-Roman Catholic cathedral is one of the most beautiful churches in Valencia. It was built between 1401 and 1420 and has been declared a UNESCO World Heritage Site. Its name comes from Saint Nicolas de Tolentino, who lived here during the 13th century. He was canonized in 1231 and became the patron saint of children. His feast day is celebrated every year on December 6.
Amazing experience! My husband Douglas and I just came back from a 10 days customized guided tour to Morocco organized by Emily from Guided Spain. It was an amazing trip. Our driver Youssef met us at the Casablanca Airport and he quickly became our guide, security guard and guardian angel! When I got sick he got me medicine and he always found the best toilets when we were on the road. Also, ice cream! We feel that we got the authentic Morocco experience with the riads (hotels) that Emily chose for us and the guides in the different cities we visited. The Merzouga Luxury Desert Camp was totally amazing as well as the visit with the Nomads,and the medinas. This is our second trip with Emily and as the first one, it was excellent. Our next one will be Portugal!
Day 11: Transfer to Barcelona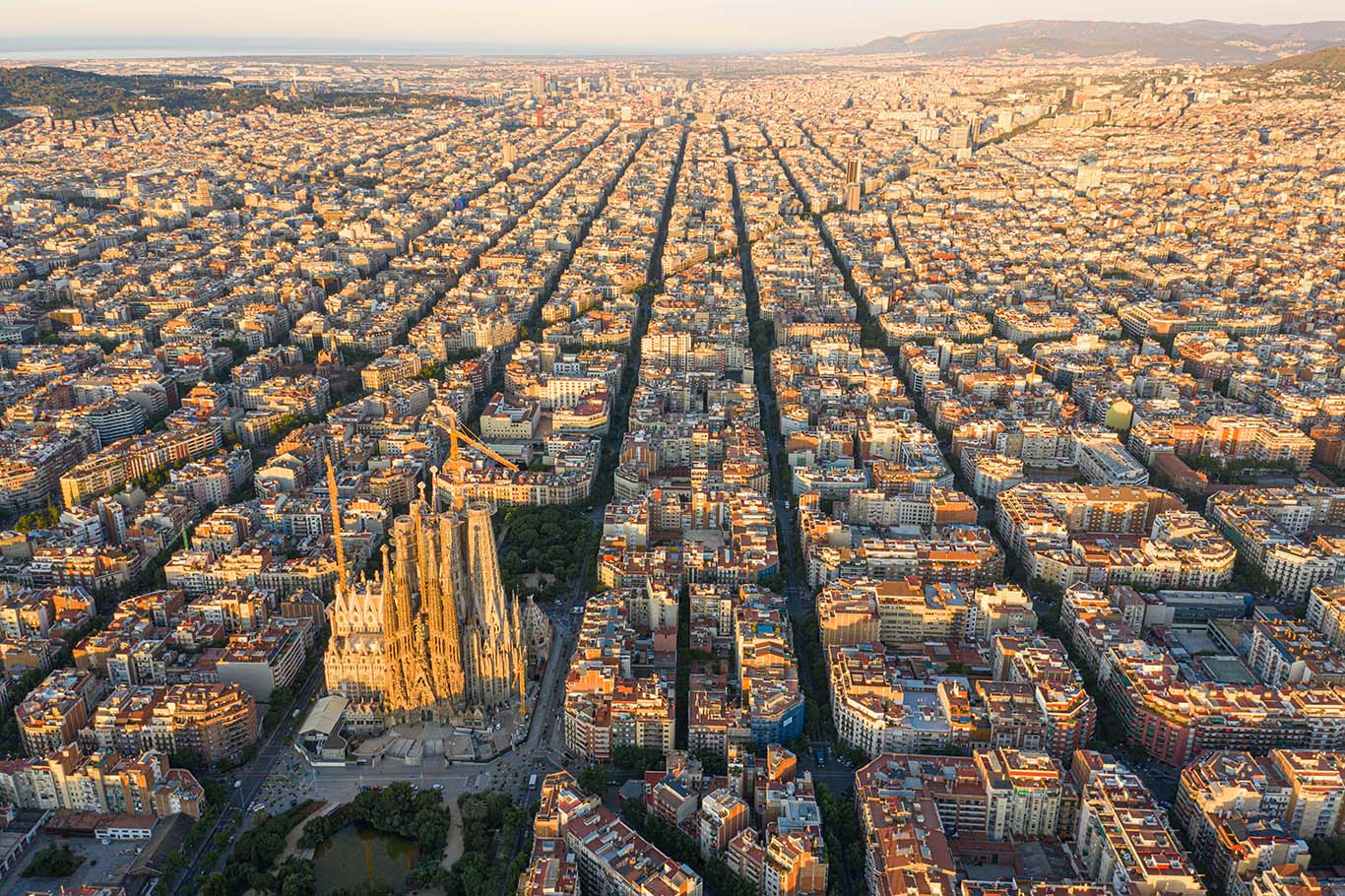 After spending 2 days in Valencia it is time to travel to the Capital of the Catalan region, Barcelona. The route with your private driver and the luxury vehicle is a stunning 3-hour and 40-minute drive along the stunning Catalan Coast.
The city of Barcelona, known for its architecture, Catalan art & culture, fashionable boulevards, and vibrant energy is also one of Europe's leading tourist destinations. It attracts millions of visitors every year with its beautiful beaches, museums, monuments, parks, and shopping districts.
On your first evening in the city, we recommend that you enjoy a relaxed walking tour of the city's Gothic Quarter to become acquainted with the history and legends that shaped Barcelona into the vibrant cultural heartbeat of Catalonia that it has evolved into.
Highlights of the Gothic Quarter tour with your private guide include:
La Seu Cathedral
St August's Temple
Church of Santa Maria del Mar
The old Jewish Quarter El Call
Enjoy a refreshment in Els Quatre Gats which dates back to the 1890s before attending the Magic Fountain display in the Montjuic area for a festival of color, lights, and music.
Day 12: Day Trip to Girona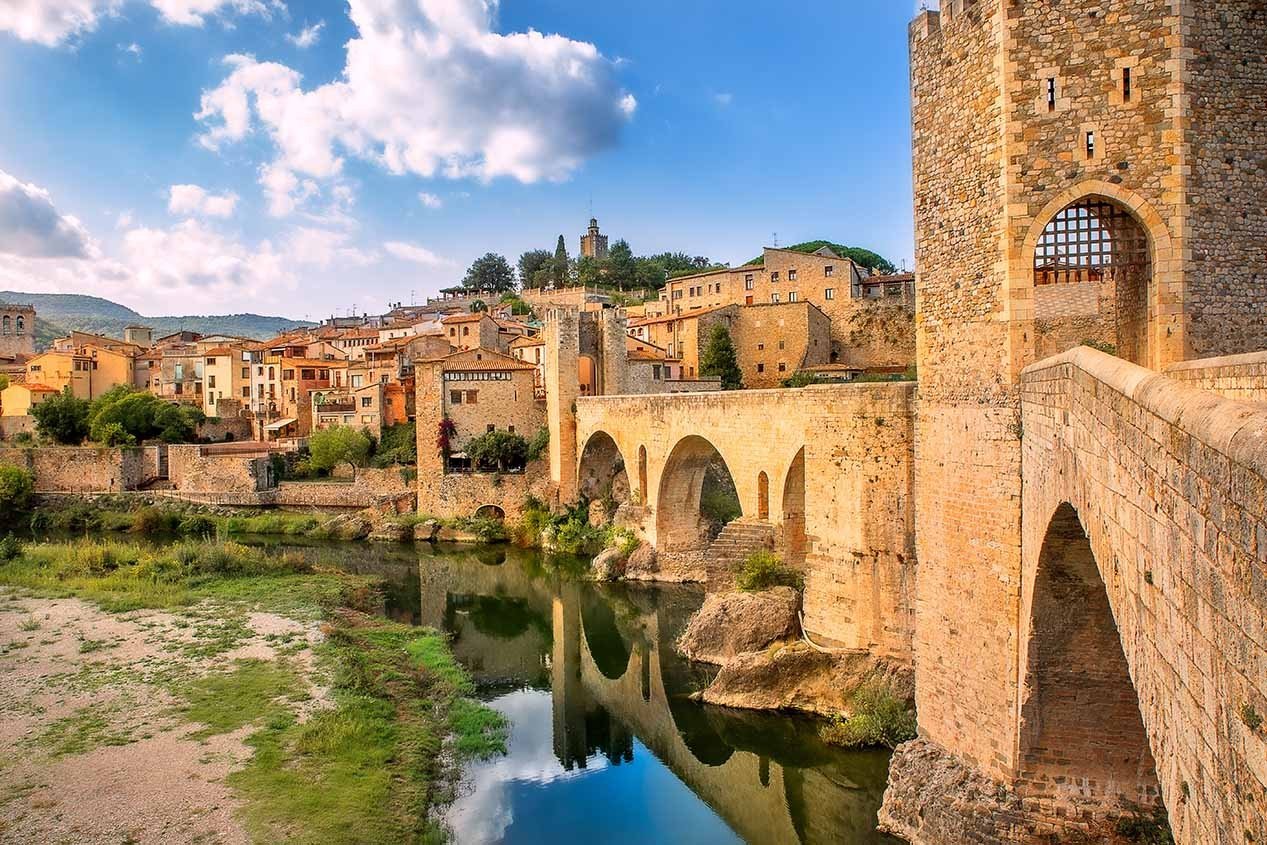 On today's private chauffeur-driven VIP day trips, we'll visit two of the most beautiful and charming cities in Catalonia, Gironà, and Besalú.
After a short transfer in our spacious private vehicle, you will arrive in the gorgeous medieval city of Gironà. You'll be able to explore its ancient walls and architecture, visit galleries, and learn about Sephardic culture away from the masses of the Catalan capital.
Walking through the narrow alleys of the old town of Girona with your private guide, you'll be able to see the beautiful architecture of the cathedral and the medieval buildings.
Your private driver will then take you to the medieval city of Besalu. You'll begin your walking tour through the old town, admiring its cobblestone lanes lined with historic buildings. Highlights to see with your guide include the 12th-century Romanesque bridge, the 11th-century monastery of St. Pere, and the Jewish bathhouse, also known as the Mikvah, constructed during the 12th century AD.
After having enjoyed a delicious meal prepared by a local chef, it's time to return to Barcelona in style, comfort, and luxury.
Day 13: Gaudí Private Tour of Barcelona
Come on a magical architectural journey with your private guide as we discover Modernisme, Catalan Art Nouveau, and the major works of Barcelona's genius architect Antoni Gaudí. 
Join your private guide for the day as together you explore: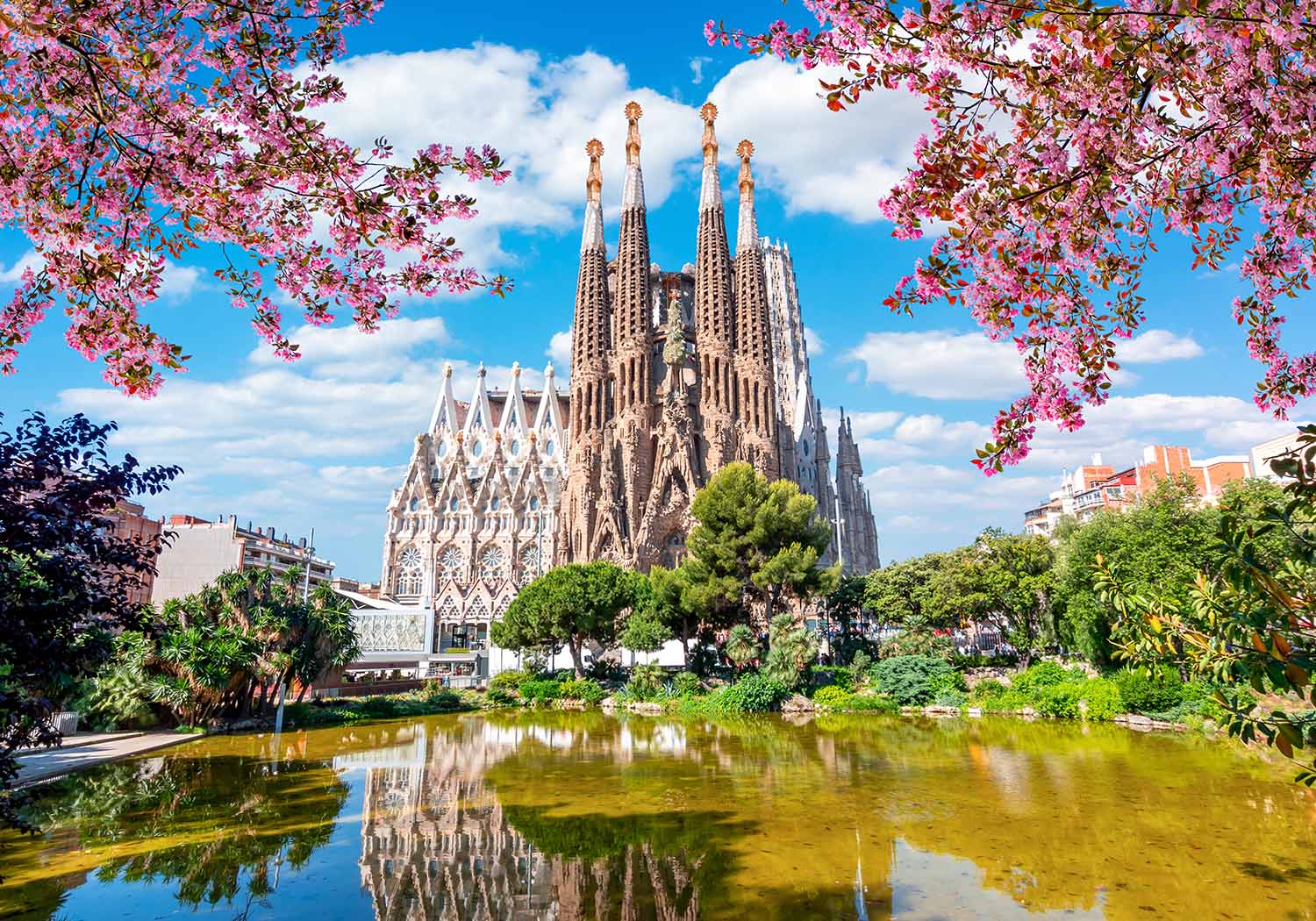 Despite construction beginning in 1882 and Gaudi passing in 1926, the architect's enduring masterpiece is still not expected to be completed until 2026! Standing at the entrance and gazing up at the spiral peaks will take your breath away as you feel overcome by the sheer scale of the church combined with the intricate level of detail of the thousands of carvings and religious touchstones carved into the building.
With exclusive skip-the-line access step inside the church where your guide will discuss the ingenuity of Gaudi and other architects who have worked on the design so that it brings to life Christian iconography using light and geometry inspired by nature.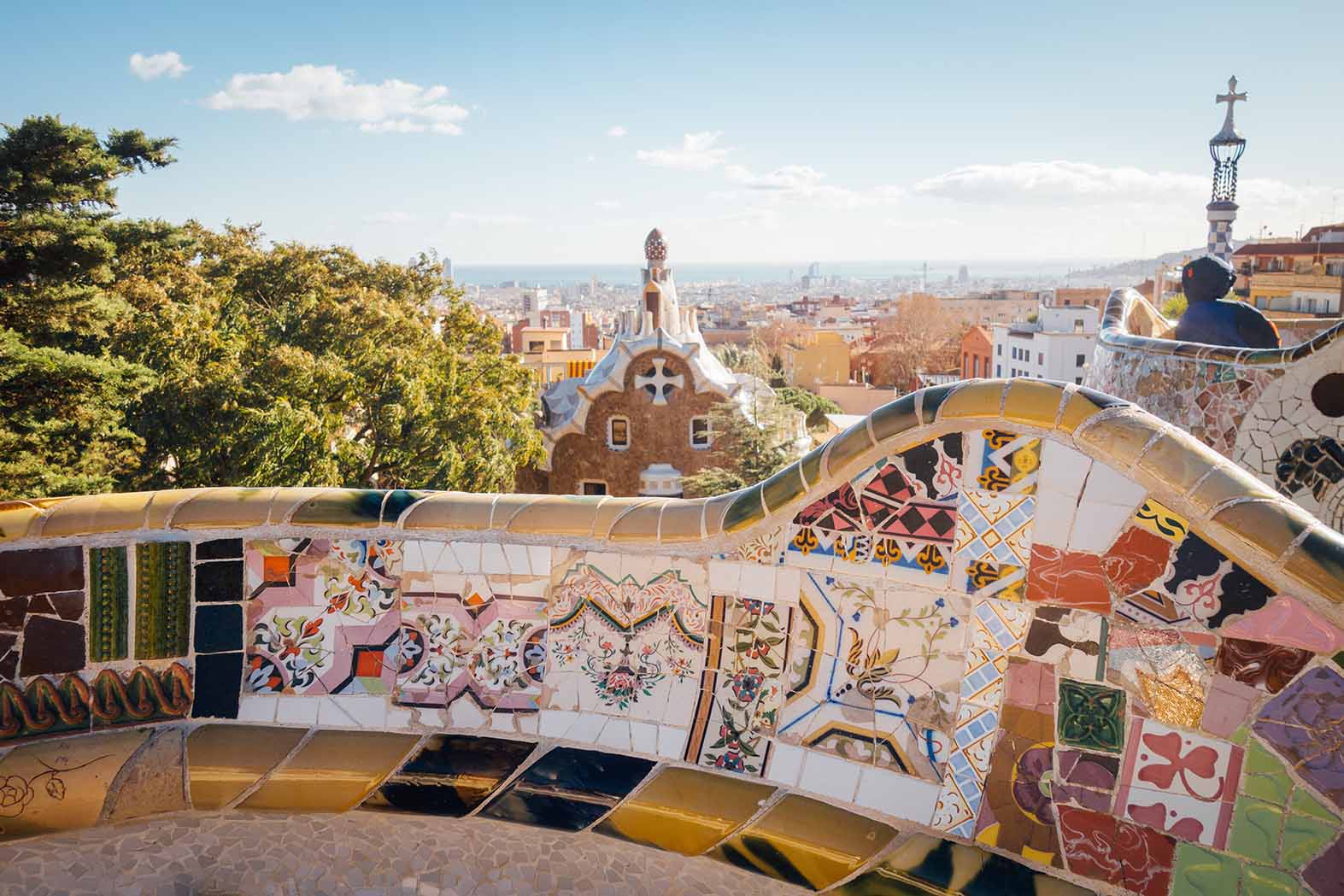 Commissioned by Catalan entrepreneur Eusebi Güell as somewhat of a resort and playground for the Barcelona elite, the park lies on the southern slope of Mount Carmelo within the Sierra de Collserola mountain range.
Upon Gaudi's death, the Barcelona authorities decreed that the art Nouveau-themed park be turned into a public park and exhibition space.
This avenue contains many of Barcelona's finest architectural works including Gaudi's  Casa Milà ("La Pedrera") and Casa Batlló which you will explore with your private guide.
Excellent Individualized Tour Company for People who do not want to go on Package Tours. I used Emily to arrange a tour of Southern Spain in January, 2020 for 4 people. It turned out to be great. What I do not like is being shepherded around to cheesy tourist sites and waiting in lines of tourists. Emily arranged for very competent and efficient drivers, fantastic guides, very good hotels and even recommended restaurants for each location. The best thing about using Emily is that when she arranged for (at my request) wine tastings, olive oil tastings, a flamenco show is that all of them were authentic and interesting and none of them were contrived or cheesy. While on the trip, she checked in and made sure everything went smoothly. When we went to the Alhambra or other ticketed sites, we always got to skip the line due to Emily. There was one overall price per person (depends on double/single room) that I felt was very fair for the level of service provided.
Day 14: Transfer To The Airport For Your Flight Home
Well, we are sure you will agree that's a pretty busy 2 weeks in Spain, however, we are acutely aware that no two guests are ever the same. Here at Guided Spain Tours, we believe our attention to the guests sets us apart from other luxury private tour operators. That's why we would love for you to get in touch so that we could tailor a bespoke itinerary just for you, and centered around the exact type of locations and activities that fascinate you.
Whether you are here for a few days, two weeks, or even longer, simply get in touch and we can get started planning your dream vacation!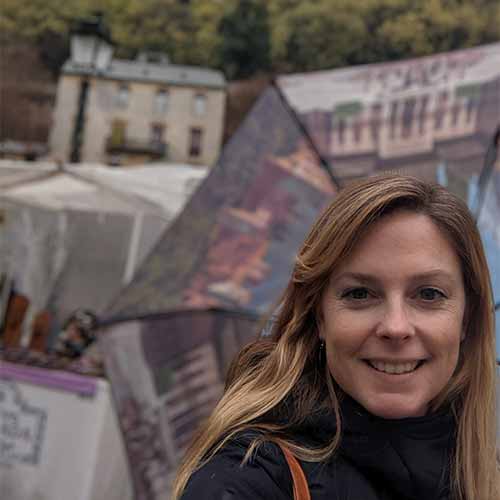 Say Ola to Emily, your personal tour planner at Guided Spain Tours. Get in touch by filling in the form below and requesting your complimentary itinerary!
Contact Our Spanish Tour Planners
We would love to discuss creating a complimentary just for your Spanish vacation. Our specialty is to include exclusive experiences not commonly available to the general public such as meeting Spanish artists, winemakers, nobility, chefs, fashion designers, or famous bullfighters at their estates.
Find out more by sending us an online inquiry today for a chat and a no-obligation bespoke itinerary!
Highly recommend Emily! Emily created a personalized itinerary for us in southern Spain. She was very knowledgeable about the region, attentive, and personable. She returned emails properly, and was a pleasure to work with. Emily was flexible and did not make mind making changes in the itinerary-- Her goal is to please her customers!
Emily is GOOD! Emily arranged a 14 day tour for us in Spain at short notice of a week or so. The whole tour was beautifully organized, amazingly flexible and the rare glitches were attended to and addressed, literally instantly. For sure we will be back for further tours with her. Thanks, Emily.
Best Tours from Emily! Words can't express how grateful it was to be able to call on Emily for help with some excursions in Spain. Emily, thanks soo much. You're the BEST!!!
Spain and Portugal trip: Emily did an amazing job Of setting up our trip through Spain and Portugal. All of our tours were outstanding and personalized. We had a wonderful time!
Private Tour: Emily is a pleasure to work with. She arranged hotels, activities, tour guides and transportation in Barcelona, Madrid, Segovia, Toledo, Cordoba, Avila, Seville, Malaga, Gibraltar. She was extremely responsive when we had questions and made sure that everything flowed smoothly.