Private Tours in Northern Spain
Northern Spain's enchanting beauty and cultural richness make it the ideal region for guests seeking a blend of rugged coastlines, towering mountains, charming villages, and gastronomic delights while avoiding the crowds and tourist traps of more established destinations in Southern Spain and central cities such as Madrid and Barcelona.
The region exudes an enchanting beauty that sets it apart from other parts of Spain while boasting some of the country's most influential art and architectural marvels, from the stunning Guggenheim Museum in Bilbao to the prehistoric cave paintings in Altamira.
From secret scenic spots, culturally-rich experiences, and remarkable culinary explorations, we invite you to explore Northern Spain like never before, with our dedicated team guiding your adventure every step.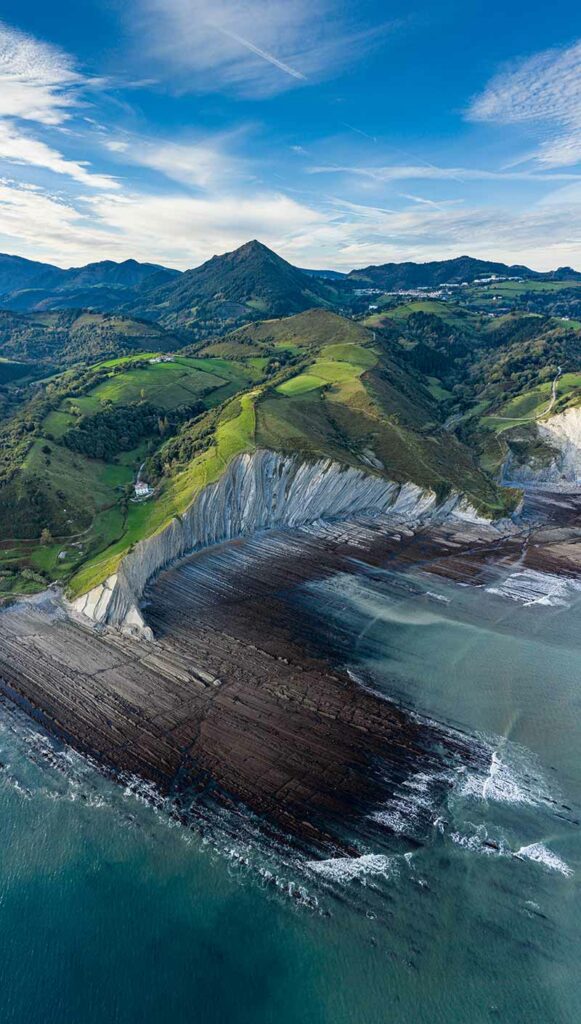 Best Tour Destinations in Northern Spain
The North of Spain is a tapestry of deep-blue seas and emerald mountains; it's an enchanting land steeped in mysticism, with a heritage trail that spans from the legendary St. James Way to countless caverns, castles, and centuries-old churches.
Below are some of our top picks for Northern Spain day trips, each offering a unique glimpse into this region's heart. However, don't hold back if you have a particular destination in mind. Let us know, and we'll bring your dream Northern Spain exploration to life!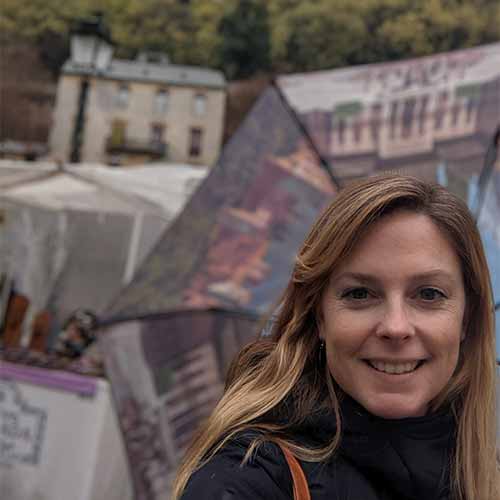 Hola from Spain! I'm Emily Matthews, tour director at Guided Spain Tours.
After working as a guide for several years, the arrival of my wonderful children has seen me build our agency, where I now channel my energy into crafting personalized custom tours across Spain's diverse regions.
Our team of tour planners and officially licensed guides are delighted to offer their local insight and knowledge to deliver bespoke itineraries and seamless experiences for your Spanish Vacation. We look forward to getting to know you and creating memories you will cherish for a lifetime.
Let Us Plan Your Northern Spain Vacation
With us as your trusted companion, we guarantee to craft an itinerary that truly encapsulates the heart and soul of this less-explored region. Our local expertise, honed over years of planning unforgettable vacations, ensures a seamless, enriching experience tailored to your unique interests and tastes.
Whether you're drawn to the rugged charm of the Basque Country, the historical allure of Galicia, or the gastronomic delights of Asturias, we're here to turn your travel dreams into reality. Leave the planning to us, relax, and prepare to immerse yourself in Northern Spain's diverse tapestry of experiences. Reach out today, and let's begin crafting your ideal Northern Spain vacation!
Highly recommend Emily! Emily created a personalized itinerary for us in southern Spain. She was very knowledgeable about the region, attentive, and personable. She returned emails properly, and was a pleasure to work with. Emily was flexible and did not make mind making changes in the itinerary-- Her goal is to please her customers!
Emily is GOOD! Emily arranged a 14 day tour for us in Spain at short notice of a week or so. The whole tour was beautifully organized, amazingly flexible and the rare glitches were attended to and addressed, literally instantly. For sure we will be back for further tours with her. Thanks, Emily.
Best Tours from Emily! Words can't express how grateful it was to be able to call on Emily for help with some excursions in Spain. Emily, thanks soo much. You're the BEST!!!
Spain and Portugal trip: Emily did an amazing job Of setting up our trip through Spain and Portugal. All of our tours were outstanding and personalized. We had a wonderful time!
Private Tour: Emily is a pleasure to work with. She arranged hotels, activities, tour guides and transportation in Barcelona, Madrid, Segovia, Toledo, Cordoba, Avila, Seville, Malaga, Gibraltar. She was extremely responsive when we had questions and made sure that everything flowed smoothly.