Zaragoza Private Tour Itinerary
Our Guided Tour of Zaragoza
Our private tour itinerary of Zaragoza, Spain's fifth-largest city, enables our guests to fully explore this hidden gem that radiates history, culture, and vibrant energy.
Its prime location in the region of Aragón serves as a bridge between Madrid and Barcelona, offering a unique blend of both influences and ideal to visit from either of these more established destinations.
From Roman, Jewish, and Moorish heritage to the stunning Renaissance and Baroque artistry, Zaragoza is a treasure trove for history and culture enthusiasts. Add to this a rich gastronomic scene and welcoming locals, and you have the recipe for an unforgettable visit.
Guided Tours Destinations in Zaragoza
With its unique blend of history, art, religion, and gastronomy, Zaragoza is a destination that captivates and surprises at every turn.
Your full-day private guided tour unveils the richness of this underappreciated Spanish city, offering a well-rounded perspective on its cultural, historical, and culinary tapestry as you discover:
A Walk Through the Historic City Center
Immerse yourself in the historic charm of Zaragoza with a stroll through its city center. Your private guide will lead the way, weaving tales of the city's Roman, Moorish, and Christian past.
Marvel at the impressive architecture connecting the cityscape, from the robust city walls and gateways of Roman origin to the Moorish influences in La Seo Cathedral. The tour will also cover Zaragoza's Jewish Quarter, one of the most significant in Spain, where you'll gain insight into the city's rich cultural tapestry.
This guided walk sets the stage for the rest of your Zaragoza experience, revealing the city's many layers of history and charm.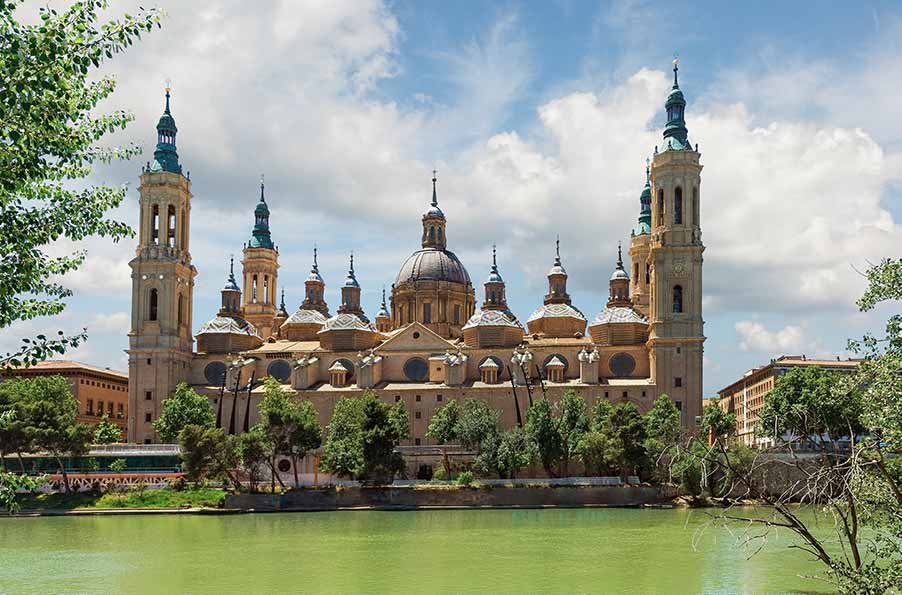 Next, dive deeper into Zaragoza's spiritual heart with a private tour of the Basilica del Pilar, an iconic symbol of the city.
This stunning Baroque church, dedicated to the Virgin Mary, is a pilgrimage site for many devotees and a significant piece of Spain's religious heritage. Its grandeur is breathtaking, from the ornate frescoes painted by Francisco Goya, a native of Aragon, to the stunning city views from its tower.
Your guide will share fascinating stories of the basilica's history and importance to the local community, enriching your understanding of Zaragoza's religious and cultural identity.
Best Tours from Emily! Words can't express how grateful it was to be able to call on Emily for help with some excursions in Spain. Emily, thanks soo much. You're the BEST!!!
Trace Roman History: Visit the Caesar Augusta Roman Theater Museum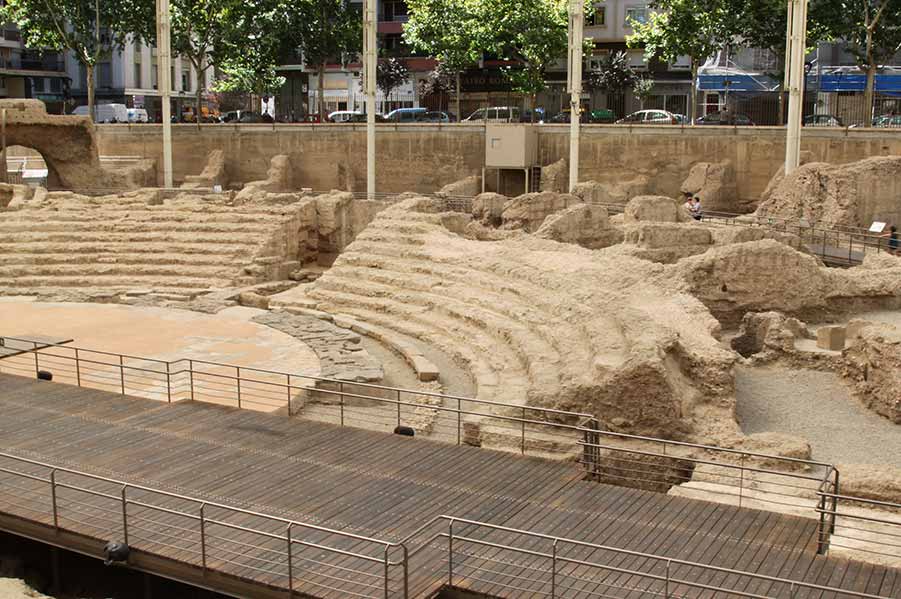 Step back in time with a private Caesar Augusta Roman Theater Museum tour.
Built during the reign of Emperor Augustus, the theater could accommodate over 6,000 spectators in its heyday and is one of the largest discovered in the Roman Empire. As you wander through the well-preserved ruins, your guide will bring to life the thrills and spectacles once witnessed here.
The museum showcases a variety of artifacts found during excavations, including pottery, sculptures, and mosaics, providing a fascinating glimpse into the everyday life of Roman Zaragoza.
Emily put together an incredible trip! Emily put together an amazing trip for me through the Andalusia area of Spain. From the minute I touched down in Malaga, Emily and her team made sure I met up with all of my drivers and private tour guides in each city. Every tour was incredible and each guide was extremely knowledgable on the city's history, culture, food scene and architecture. I highly recommend Emily Matthews and her team and would use her again the next time I go to Spain, Portugal or Morocco.
Sample Zaragozan Delights: Cooking Class Experience
Conclude your Zaragoza experience with a feast for your senses. Begin with a guided tour of the Central Market, where you'll soak up the vibrant atmosphere and savor the fresh produce that makes Zaragozan cuisine so unique.
Here, your guide will share insights into the region's gastronomic traditions and the importance of locally sourced ingredients. Then, you'll proceed to a private cooking class led by a local chef. Learn to prepare traditional Aragonese dishes, such as "bacalao al ajoarriero" (garlic cod) or "migas" (fried bread crumbs with meat), and enjoy the fruits of your labor.
This delicious ending to your Zaragoza tour is a culinary journey that not only tantalizes your taste buds but also deepens your appreciation of Zaragoza's culture and way of life.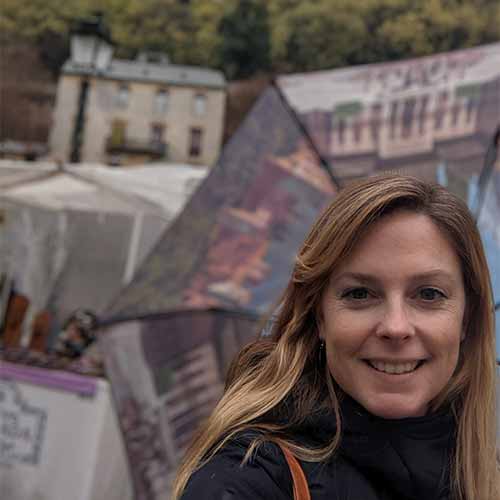 Say Ola to Emily, your personal tour planner at Guided Spain Tours. Get in touch by filling in the form below and requesting your complimentary itinerary!
Ready For Your Own Custom Zaragoza Itinerary?
Were you inspired by this itinerary? Our team of local tour planners is ready to tailor a Zaragoza journey that suits your interests and preferences.
Whether you wish to delve deeper into the city's history, explore more of its culinary scene, or add more destinations to your visit, our team can create a unique Zaragoza experience for you.
Get in touch today to begin planning your personalized adventure in this remarkable Spanish city.
Highly recommend Emily! Emily created a personalized itinerary for us in southern Spain. She was very knowledgeable about the region, attentive, and personable. She returned emails properly, and was a pleasure to work with. Emily was flexible and did not make mind making changes in the itinerary-- Her goal is to please her customers!
Emily is GOOD! Emily arranged a 14 day tour for us in Spain at short notice of a week or so. The whole tour was beautifully organized, amazingly flexible and the rare glitches were attended to and addressed, literally instantly. For sure we will be back for further tours with her. Thanks, Emily.
Best Tours from Emily! Words can't express how grateful it was to be able to call on Emily for help with some excursions in Spain. Emily, thanks soo much. You're the BEST!!!
Spain and Portugal trip: Emily did an amazing job Of setting up our trip through Spain and Portugal. All of our tours were outstanding and personalized. We had a wonderful time!
Private Tour: Emily is a pleasure to work with. She arranged hotels, activities, tour guides and transportation in Barcelona, Madrid, Segovia, Toledo, Cordoba, Avila, Seville, Malaga, Gibraltar. She was extremely responsive when we had questions and made sure that everything flowed smoothly.
Other Day Trips in Northern Spain