Full-Day Guided Tour of Pyrenees National Park
Our Guided Pyrenees National Park
Experience the majestic beauty of the Pyrenees on a full-day guided tour of Pyrenees National Park.
Spread across an expanse of lofty peaks, verdant valleys, crystalline streams, and an array of fascinating wildlife, the park offers a breathtaking spectacle for nature lovers. Your journey will be a sensory feast as you traverse the varying terrains and observe the diverse flora and fauna that thrive in this stunning landscape.
So lace up your hiking boots, pack your sense of adventure, and prepare to explore one of Europe's most beautiful wilderness areas on our Pyrenees National Park tour!
From Your Hotel to the Pyrenees
Your full-day guided tour of Pyrenees National Park begins with a convenient pick-up from your hotel.
Sit back, relax, and enjoy the transforming vistas as the majestic peaks of the Pyrenees loom closer; you'll feel the anticipation of the remarkable adventure that awaits you.
Morning Trek in the Pyrenees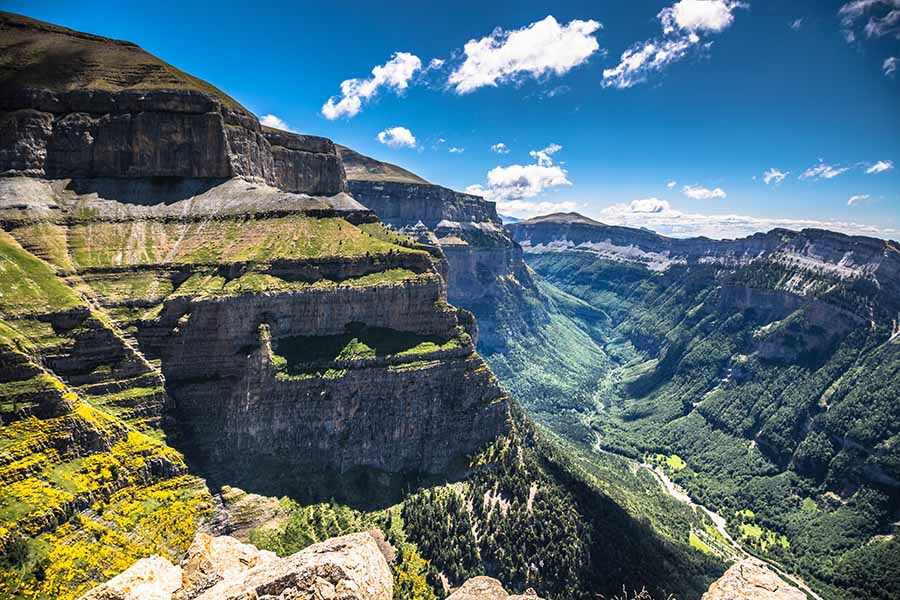 As the first rays of the sun illuminate the towering peaks of the Pyrenees, your adventure begins. Your morning trek through the breathtaking landscapes of Pyrenees National Park promises a diverse exploration that will engage all your senses.
Starting on gentle slopes dotted with wildflowers, the trek gradually takes you higher into the heart of the mountain range. The views along the trail are awe-inspiring – from verdant valleys carved by ancient glaciers to snow-capped peaks that reach into the cloudless sky.
Your experienced guide will lead you along carefully chosen routes, pausing at strategic points to share fascinating facts about the park's geology, ecology, and the diverse flora and fauna that inhabit the region.
After an exhilarating morning, it's time to recharge with a lunch break in one of the park's scenic picnic spots.
While you enjoy your meal, you may spot some of the park's wildlife – a chamois grazing nearby, marmots playfully scampering on a distant slope, or a lammergeier soaring in the blue expanse above.
Best Tours from Emily! Words can't express how grateful it was to be able to call on Emily for help with some excursions in Spain. Emily, thanks soo much. You're the BEST!!!
Wildlife Spotting in the Afternoon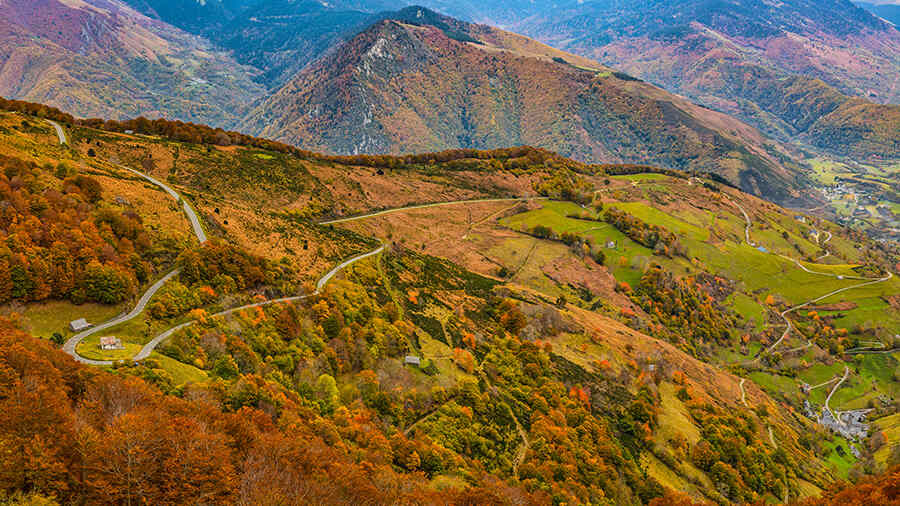 The post-lunch excursion brings a different pace as you set off on a wildlife-spotting adventure.
Your guide, adept at identifying and interpreting animal behaviors, will lead you to places where you're likely to spot various species. Whether spotting a pair of griffon vultures perched high on a rock ledge, discovering a roe deer in the dense undergrowth, or observing the elusive Pyrenean desman along the riverbanks, each sighting is a thrilling experience.
These encounters bring you closer to understanding the intricate balance of nature and the importance of preserving these beautiful habitats.
Emily put together an incredible trip! Emily put together an amazing trip for me through the Andalusia area of Spain. From the minute I touched down in Malaga, Emily and her team made sure I met up with all of my drivers and private tour guides in each city. Every tour was incredible and each guide was extremely knowledgable on the city's history, culture, food scene and architecture. I highly recommend Emily Matthews and her team and would use her again the next time I go to Spain, Portugal or Morocco.
Visit Local Villages and Historical Sites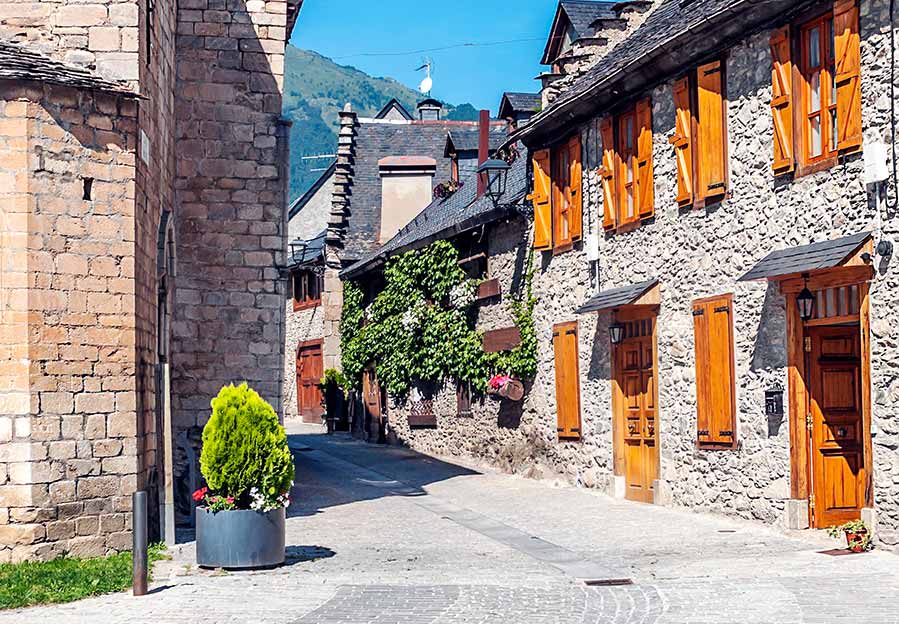 As the day draws to a close, it's time to descend from the mountains and delve into the cultural side of the Pyrenees. Visiting local villages and historical sites, you'll get a glimpse of life and history in this unique region.
The rustic charm of the villages, with their stone houses and narrow cobbled streets, is a delightful contrast to the wilderness you've traversed. Each village has its own distinct character, shaped by centuries of tradition. Your guide will share stories of the area's past, from ancient battles to local folklore, enhancing your understanding of the people and their enduring connection with the landscape.
Historical sites, including age-old chapels and fortresses, offer yet another perspective. As you explore these places, you'll feel the threads of history intertwining with the present, concluding your day in the Pyrenees with a deep sense of connection to this extraordinary place.
Return to Your Accommodation
As the sun begins its descent behind the towering peaks, rejoin your private journey for the transfer to your accommodation.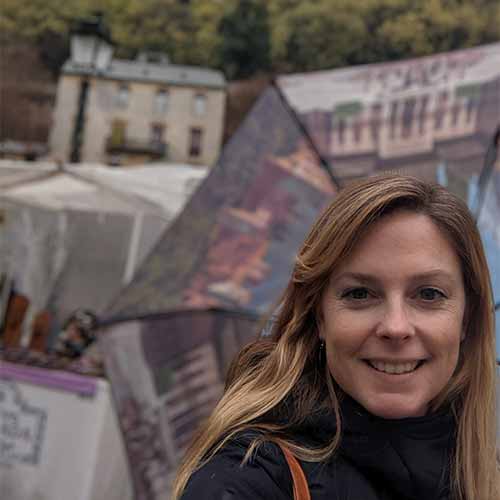 Say Ola to Emily, your personal tour planner at Guided Spain Tours. Get in touch by filling in the form below and requesting your complimentary itinerary!
Contact Us For A Custom Pyrenees Itinerary
Have you found our guided tour of the Pyrenees captivating? If so, this is just the beginning. With our local expertise and passion for this exceptional region, we're ready to create a custom itinerary that truly speaks to your interests and desires.
Contact us today, and start planning your dream tour of this majestic region.
Highly recommend Emily! Emily created a personalized itinerary for us in southern Spain. She was very knowledgeable about the region, attentive, and personable. She returned emails properly, and was a pleasure to work with. Emily was flexible and did not make mind making changes in the itinerary-- Her goal is to please her customers!
Emily is GOOD! Emily arranged a 14 day tour for us in Spain at short notice of a week or so. The whole tour was beautifully organized, amazingly flexible and the rare glitches were attended to and addressed, literally instantly. For sure we will be back for further tours with her. Thanks, Emily.
Best Tours from Emily! Words can't express how grateful it was to be able to call on Emily for help with some excursions in Spain. Emily, thanks soo much. You're the BEST!!!
Spain and Portugal trip: Emily did an amazing job Of setting up our trip through Spain and Portugal. All of our tours were outstanding and personalized. We had a wonderful time!
Private Tour: Emily is a pleasure to work with. She arranged hotels, activities, tour guides and transportation in Barcelona, Madrid, Segovia, Toledo, Cordoba, Avila, Seville, Malaga, Gibraltar. She was extremely responsive when we had questions and made sure that everything flowed smoothly.
Other Day Trips in Northern Spain