Madrid & Andalucia In One Week
Your 7 Day Tour of Madrid & Andalucia
Embrace the irresistible charm of Spain as you traverse the cultural heartland of Andalucia and the vibrant capital city, Madrid, on this eight-day private tour.
Your adventure begins in the enchanting city of Seville, known for its grand Moorish architecture and lively flamenco scene. From there, you will explore the picturesque whitewashed villages of Andalucia, experience the passionate traditions in Granada, and stroll along the sun-drenched streets of Córdoba. The journey concludes with a flourish in the cosmopolitan city of Madrid, where historical grandeur and contemporary dynamism intertwine seamlessly.
Each day's itinerary is thoughtfully curated to ensure an enriching and balanced experience, allowing ample time for guided exploration and personal relaxation. Embark on this unforgettable private journey and witness the captivating allure of Andalucia and Madrid firsthand.
Day 1: Welcoming You To Madrid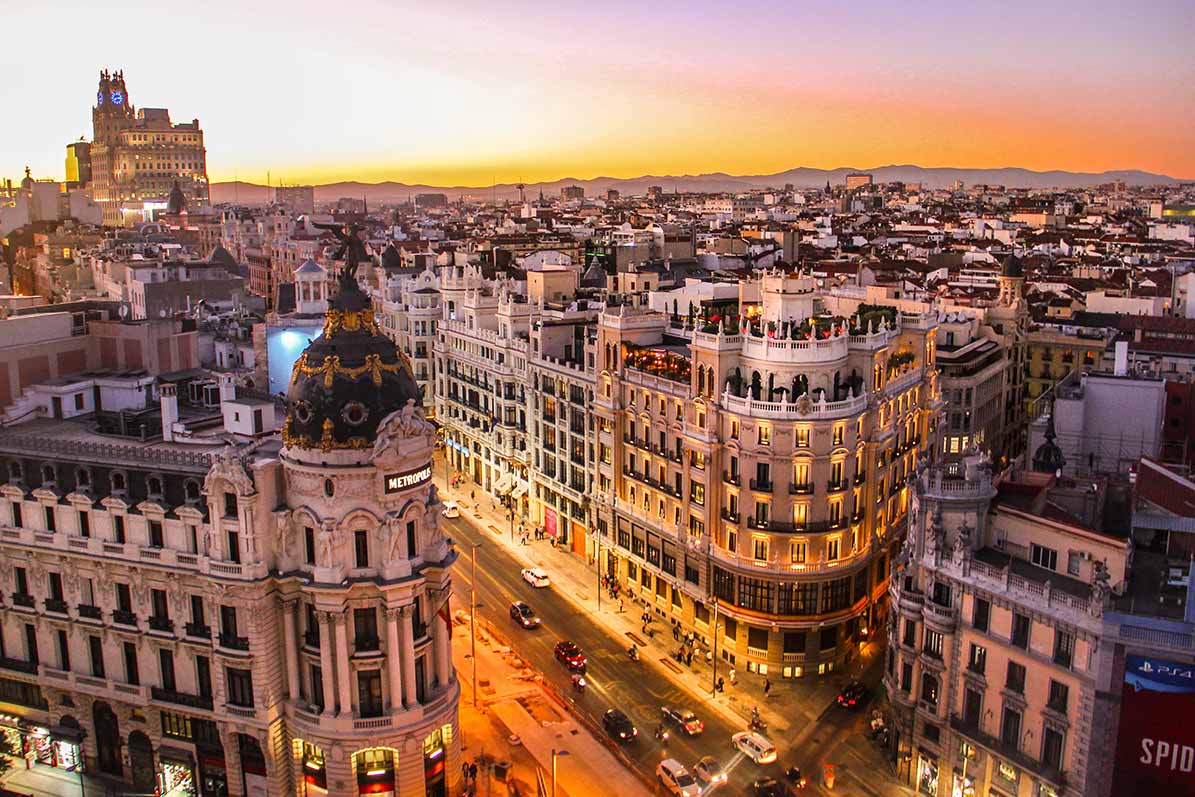 Welcome to Madrid! As your plane descends and touches down at the Adolfo Suárez Madrid-Barajas Airport, the magic of Spain's vivacious capital begins to unfold before your eyes. You'll find a friendly face waiting for you leaving the customs area – your personal driver, ready to guide you on your first journey through the city streets.
Take a stroll around the local area, acquainting yourself with the rhythm of life in Madrid. Perhaps venture into a local café and sip on a freshly brewed coffee, all while immersing yourself in the city's unique ambiance. Remember, this is the start of an unforgettable journey through Madrid and Andalucia, paced for your comfort and pleasure. So take a deep breath, relax, and let the spirit of Madrid enchant you.
Day 2: Journey Through Time In Toledo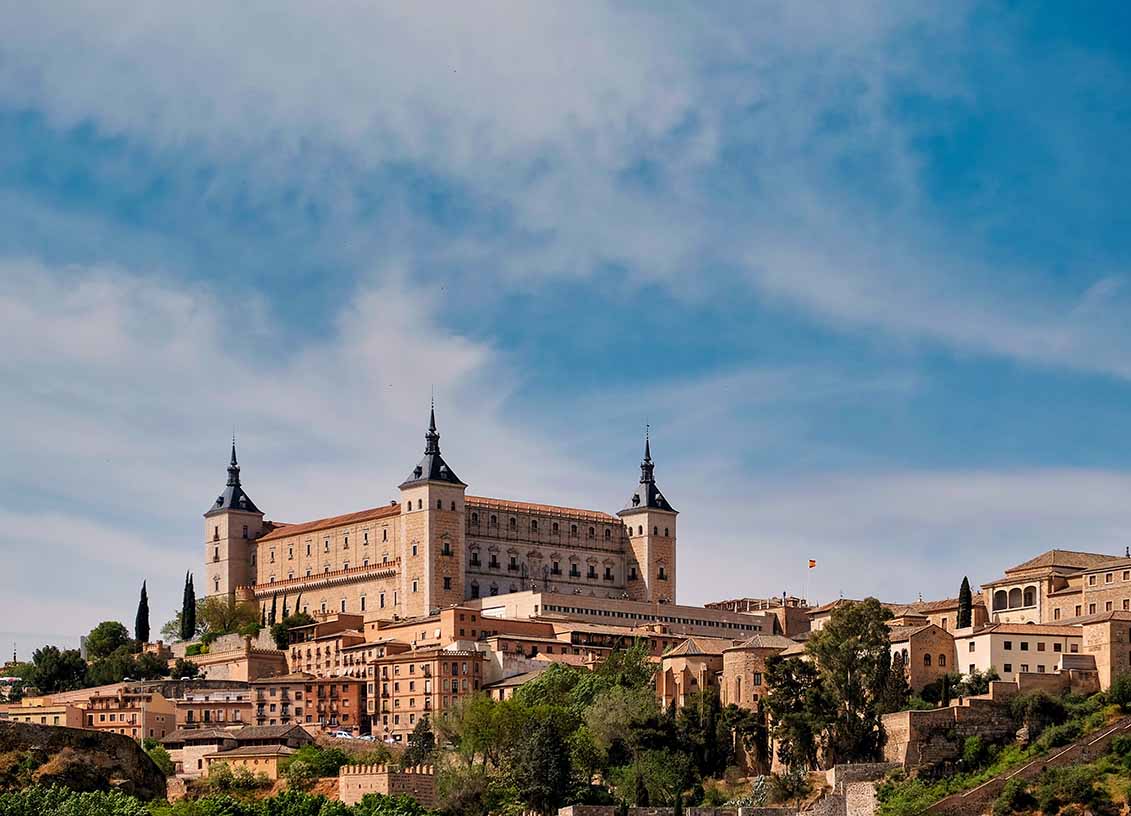 Prepare yourself for an enriching day as your driver escorts you from the comfort of your hotel to the historically enthralling city of Toledo, just a short ride away. As the ancient capital of Spain, Toledo presents an intriguing mix of cultural influences and historical tales nestled within its well-preserved cityscape. Perched upon a rugged hill and fortified by the winding Tajo River, Toledo's imposing position creates a breathtaking vista as you approach.
Upon arrival, your knowledgeable local guide will meet you at the iconic Bisagra Gates, the stately entrance to the Arabic city, inviting you to step back in time. Embark on a captivating walk through the atmospheric Old Town and the labyrinthine streets of the Arabic Quarters. Each turn holds a new tale of the city's remarkable past.
Your first destination is Zocodover Square, the city's historic heart where the bustling central market was once held. This space throbs with stories of traders, artisans, and locals who have gathered here throughout the centuries.
Further enriching your cultural exploration, venture into El Salvador Mosque and the ancient Cristo de la Luz Mosque, sites reflecting the Islamic influence in the city. As you explore these religious structures, your guide will weave tales of the coexistence of Toledo's three religions – Christianity, Judaism, and Islam – and how this diverse city remained a haven of harmony during Spain's turbulent past.
Your tour concludes at a traditional swordmaking workshop, an industry that flourished under the Umeyyad Dynasty and has lent Toledo a worldwide reputation. Here, we witness artisans painstakingly crafting these elegant weapons, a craft passed down through generations.
Following the guided tour, enjoy some free time to discover more of Toledo's charms independently, perhaps seeking out a quaint café for a leisurely lunch or browsing local artisanal shops. Later in the afternoon, you will be chauffeured back to your hotel in Madrid, cherishing the memories of a day well spent in this fascinating city.
Amazing experience! My husband Douglas and I just came back from a 10 days customized guided tour to Morocco organized by Emily from Guided Spain. It was an amazing trip. Our driver Youssef met us at the Casablanca Airport and he quickly became our guide, security guard and guardian angel! When I got sick he got me medicine and he always found the best toilets when we were on the road. Also, ice cream! We feel that we got the authentic Morocco experience with the riads (hotels) that Emily chose for us and the guides in the different cities we visited. The Merzouga Luxury Desert Camp was totally amazing as well as the visit with the Nomads,and the medinas. This is our second trip with Emily and as the first one, it was excellent. Our next one will be Portugal!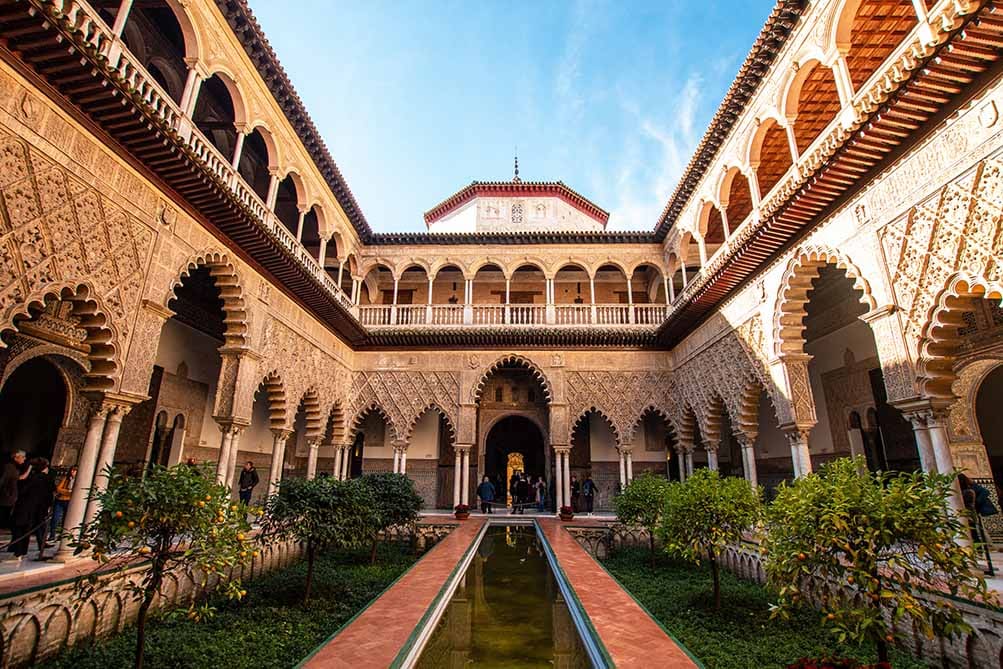 Prepare for an immersive journey into the heart of Andalucia as we travel to Sevilla, the region's captivating capital. Bid farewell to Madrid as your driver transports you to Atocha train station. Board the sleek AVE high-speed train, known for its efficiency and comfort, and embark on a thrilling 2-hour ride towards southern Spain.
Upon arrival at Santa Justa station, you will immediately sense the shift in climate; Sevilla is blessed with abundant sunshine and warmer temperatures, creating a welcoming, vibrant atmosphere. Your driver awaits to escort you to your handpicked hotel, where you can freshen up and prepare for an afternoon of discovery.
Post-lunch, your expert guide will introduce you to Sevilla's unparalleled heritage. Starting from the city's historic walls, your journey takes you past the iconic Torre del Oro (Tower of Gold). This military watchtower, a remnant of the Moorish city's defensive fortifications, holds centuries of captivating history.
Continue your exploration with a visit to the Alcazar, a royal palace showcasing the intricate work of Nasrid artisans. This UNESCO World Heritage Site is a testament to Sevilla's multicultural history and architectural grandeur.
Next, step into the serene Patio de los Naranjos (Patio of the Orange Trees), a fragrant courtyard filled with lush citrus trees – a tranquil oasis amidst the city's hustle and bustle. Then, gaze up at the majestic Giralda, a former minaret-turned-cathedral bell tower. This architectural gem stands as a poignant reminder of Abu Yacub's mosque that once occupied this site.
Conclude your enriching tour with a peaceful cruise on the Guadalquivir River. Embark on an electric boat from the Tower of Gold, and unwind as you glide along the river, observing the city's silhouette against the warm glow of the setting sun. It's an idyllic ending to an immersive day in vibrant Sevilla.
Day 4: Voyage through the White Villages & Historic Ronda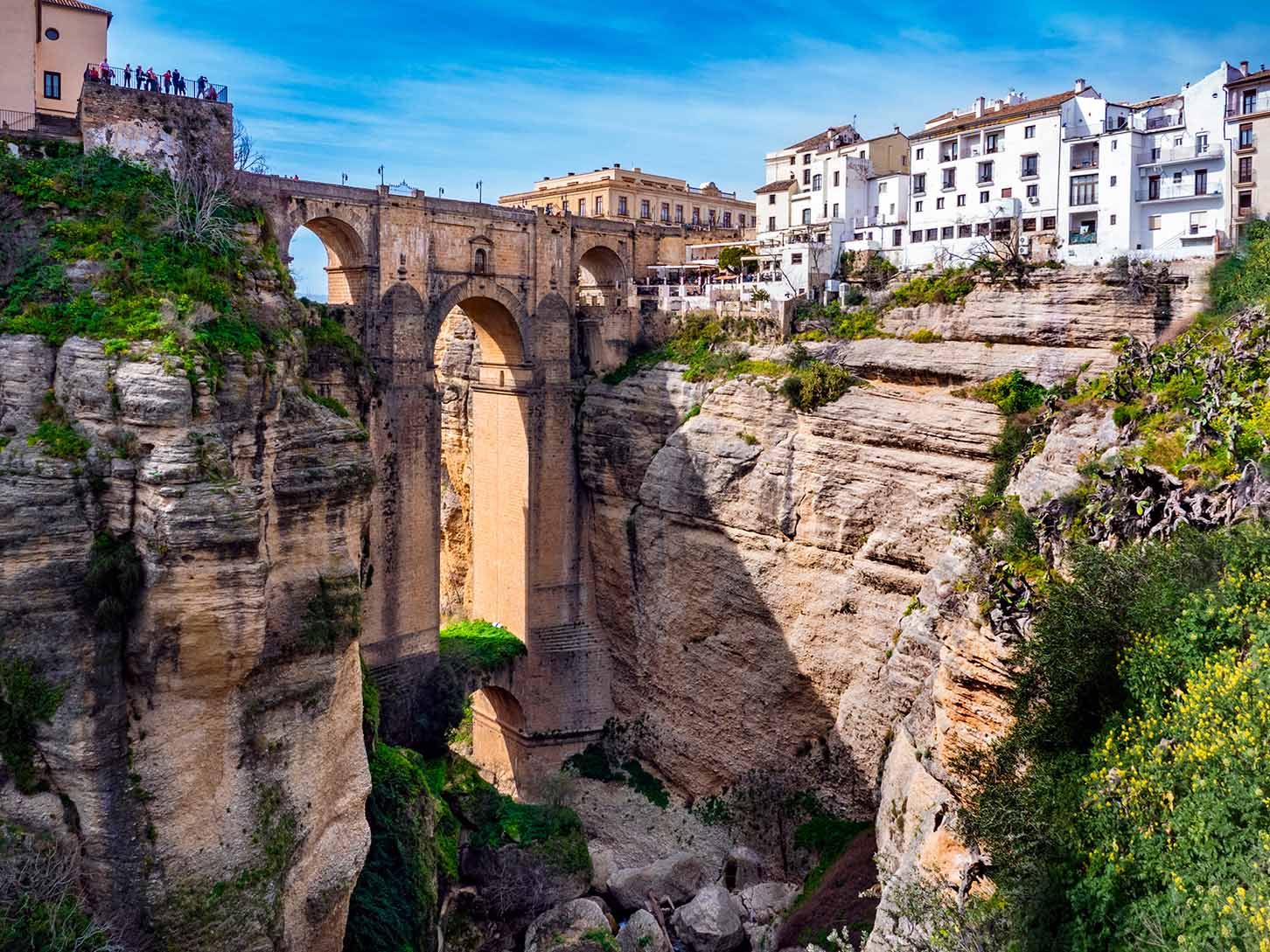 Today, immerse yourself in the timeless allure of Andalucia's traditional village life. Depart Sevilla and embark on a scenic journey south through majestic mountains towards the captivating 'Pueblos Blancos,' the White Villages. These picturesque hamlets, characterized by their whitewashed facades and terracotta rooftops, provide an authentic glimpse into rural Spain.
Your first stop is Zahara de la Sierra, a charming village with an intriguing history. Renowned as the birthplace of Arab noblemen, conquistadors, and even bandits, Zahara captivates visitors with its rich heritage. As you stroll through its winding streets, your guide will regale you with local legends, fostering a deeper connection to this enchanting place. Afterward, visit a traditional olive mill where you'll get a firsthand look at olive oil production, followed by a delightful tasting session.
Journey onward to Grazalema, a quaint village nestled within a natural park. This unique location bestows Grazalema with a remarkable biodiversity, making it a true paradise for nature lovers.
In the afternoon, the historic city of Ronda awaits. Once the capital of an Arabic Taifa, Ronda perches precariously atop a deep gorge, offering breathtaking panoramas. Start with a visit to the Arabic Baths, meticulously renovated and connected to the Guadalevón River that flows through the gorge. This site presents a vivid illustration of Ronda's intricate past.
Next, marvel at the engineering marvel of the New Bridge, which daringly spans the gorge, connecting Ronda's new town with the Arabic Quarter. Crossing this iconic bridge is an experience in itself, with unrivaled views of the city's dramatic setting.
Continue the tour along cobblestone streets leading you past the St. Nicolas Minaret and into the House of the Moorish King, a historical palace with stunning gardens. As the sun begins to set, journey back to Sevilla, carrying memories of a day steeped in the enduring charm of Andalucia's white villages and historic Ronda.
Best Tours from Emily! Words can't express how grateful it was to be able to call on Emily for help with some excursions in Spain. Emily, thanks soo much. You're the BEST!!!
Day 5: Córdoba & Madinat Al-Zahra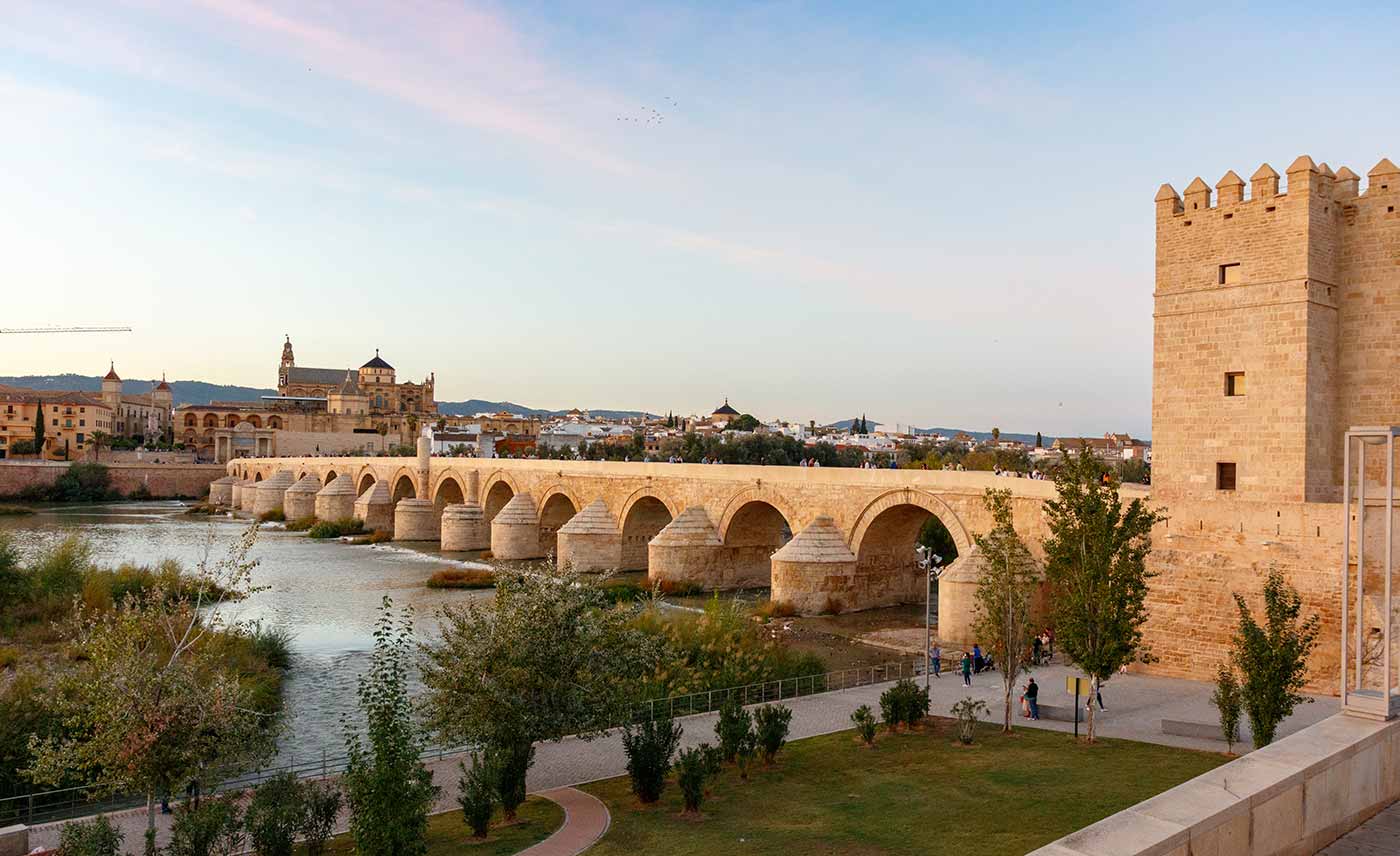 Today we journey to the heart of Andalusia's rich history, the beautiful city of Córdoba. Your driver will be waiting at your hotel's lobby to take you on a short, scenic drive to this city, known as Europe's cultural epicenter during the medieval period.
Upon arrival, your guide will greet you at the entrance of the city's most iconic landmark, the mesmerizing Mosque-Cathedral of Córdoba. Once a symbol of the height of Islamic culture and architecture, the mosque was transformed into a cathedral following the Reconquest in 1236. As you step inside, prepare to be captivated by its hypnotic arches and the palpable sense of history. Listen attentively to your guide's tales of the sultans and common folk who collectively contributed to its construction, a testament to its historical significance.
Venture next into the Arabic Quarters, perhaps less renowned than their Jewish counterparts but undeniably charming. Wander through narrow lanes flanked by whitewashed houses adorned with vibrant red gardenias, a sight that is quintessentially Andalusian. After an immersive morning, enjoy some leisure time for lunch and local exploration.
In the afternoon, step back into history with a visit to Madinat Al-Zahra, an ancient Caliphal city erected by a Caliph for his beloved wife Zahara. Walk through the remnants of once-magnificent palaces as your guide breathes life into the stones with tales of the royalty and nobility who walked these streets a millennium ago. Conclude your historical exploration at the Interpretation Center, where you'll discover fascinating artifacts and a meticulously crafted model depicting Madinat Al-Zahra in all its former glory.
Upon return to your hotel, prepare for a deeply relaxing experience – a visit to a traditional hammam in Córdoba. Indulge in the Al Andalus bath ritual, a soothing sequence of hot and cold baths accompanied by a steam room session, providing the perfect end to a day filled with cultural immersion and historical exploration.
Day 6: Journey Into The Heart of Granada's History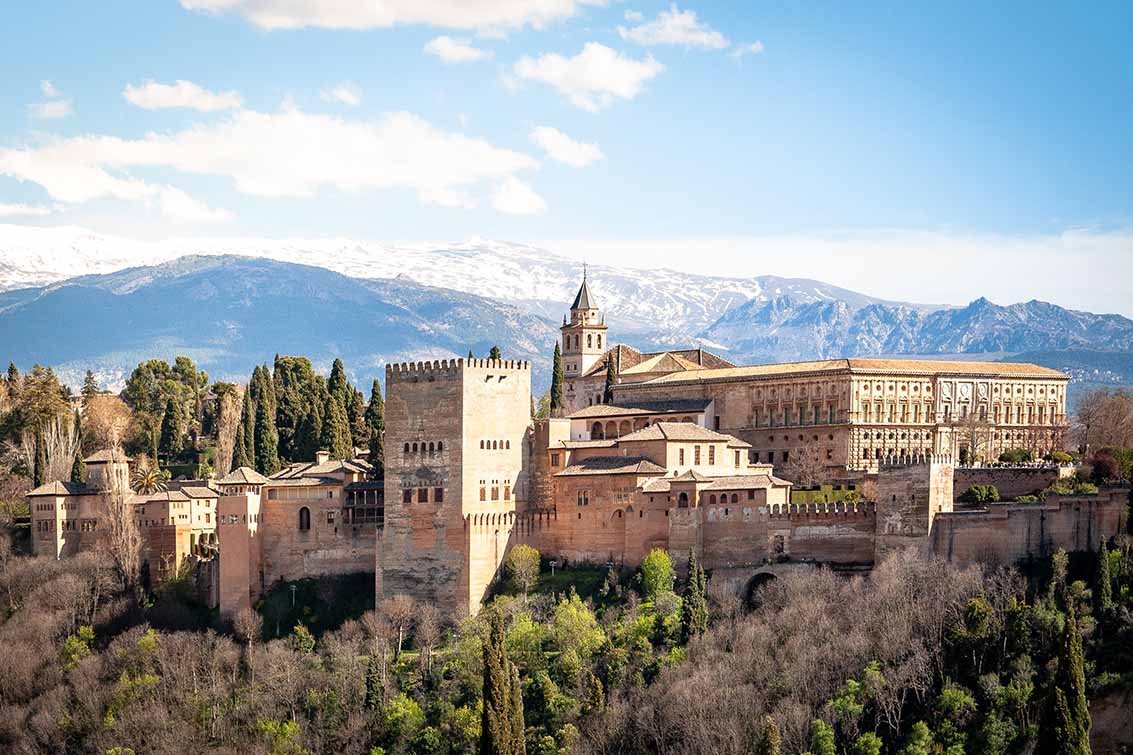 Prepare yourself for a day steeped in rich culture and history as we set off to explore Granada, the last Arabic kingdom in Spain until its fall in 1492. Your driver will be waiting in the hotel lobby to transport you to this city of unrivaled historical significance.
Upon arrival, leave your luggage at the hotel and prepare to immerse yourself in the history of the Alhambra, the city's crown jewel. You will meet your guide at the entrance to this ancient fortress, which is considered the 11th wonder of the world.
As you step through its grand gates, prepare to travel back nine centuries, experiencing the splendor of Moorish Spain. Your guide will lead you through the enchanting Gardens of Paradise, known for their lush foliage, flowing waterways, and fragrant blossoms. Explore the imposing Alcazar Fortress, an emblem of military might, before venturing into the famed Nasrid Palaces. Marvel at the intricate carvings and captivating geometric patterns that adorn the walls, a testament to the exceptional artistry of the era.
Leaving the palaces behind, make your way to Parador San Francisco, nestled within the Alhambra's expansive gardens. Here, your lunch is more than just a meal; it's a journey into the past. Delight in a tasting menu of traditional Al-Andalus food, offering a tantalizing array of dishes that were commonly enjoyed during the medieval period.
The day's exploration of Granada's historical and cultural grandeur encapsulates the city's captivating blend of cultures and time periods, sure to leave you with lasting memories.
Excellent Individualized Tour Company for People who do not want to go on Package Tours. I used Emily to arrange a tour of Southern Spain in January, 2020 for 4 people. It turned out to be great. What I do not like is being shepherded around to cheesy tourist sites and waiting in lines of tourists. Emily arranged for very competent and efficient drivers, fantastic guides, very good hotels and even recommended restaurants for each location. The best thing about using Emily is that when she arranged for (at my request) wine tastings, olive oil tastings, a flamenco show is that all of them were authentic and interesting and none of them were contrived or cheesy. While on the trip, she checked in and made sure everything went smoothly. When we went to the Alhambra or other ticketed sites, we always got to skip the line due to Emily. There was one overall price per person (depends on double/single room) that I felt was very fair for the level of service provided.
Day 7: Concluding Your Tour in Málaga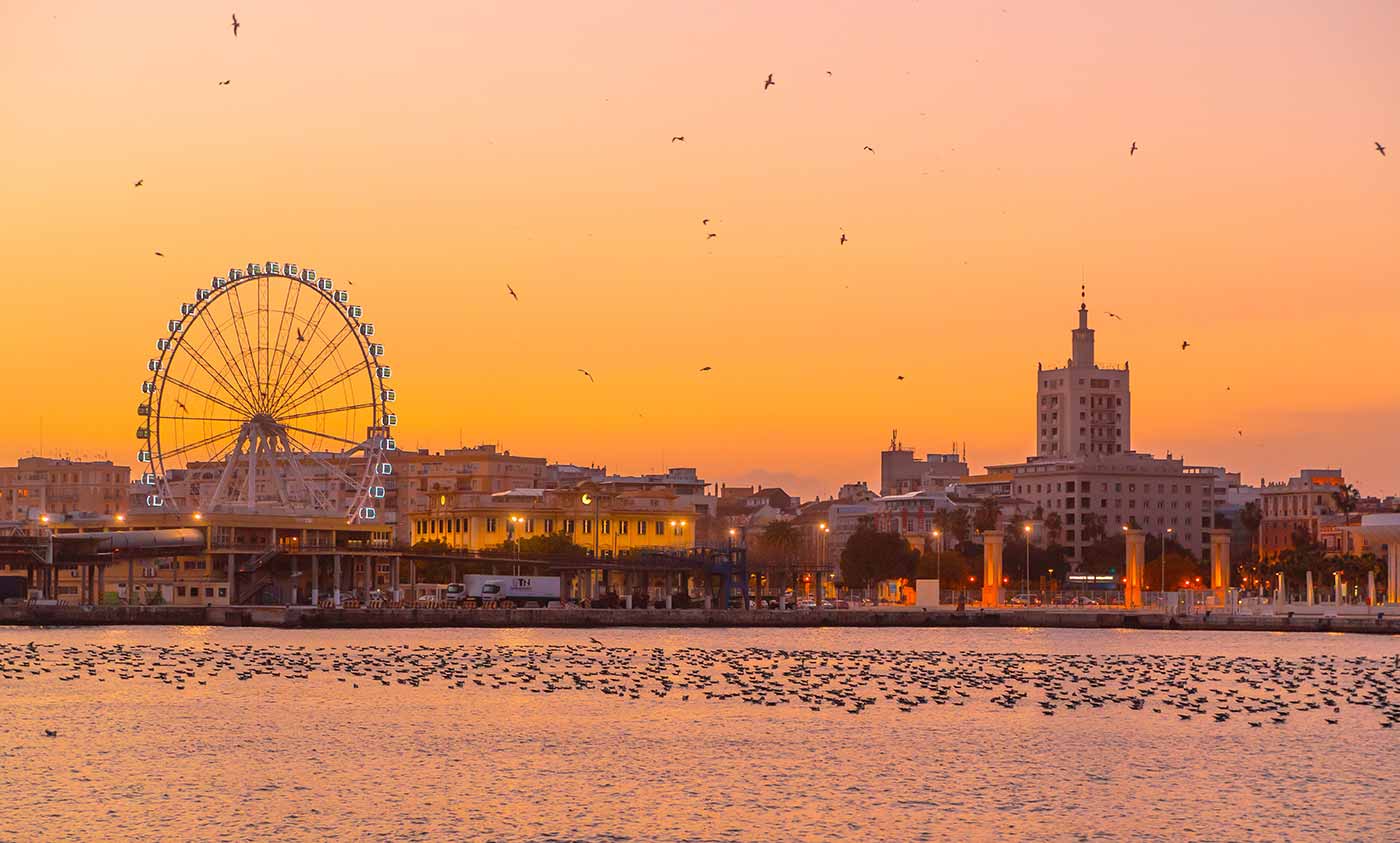 As the sun ascends, meet your driver for a memorable journey towards the sun-kissed Costa del Sol. Arrive at your hotel located in the charming Old Town of Málaga and settle in, absorbing the warmth of the Andalusian culture that surrounds you.
After you've acclimatized, prepare yourself for a gastronomical adventure. Your guide will be waiting in the hotel lobby to lead you on an authentic Tapas Tour. Merge into the flow of locals as you navigate the vibrant streets, embarking on a popular pre-dinner tapas route along the bustling Larios Street.
Your first stop is the lively open-air market, where the dazzling array of local cheeses, fresh produce, artisan bread, and exquisite wines offer a feast for your senses. You might be surprised by the distinctive ways Spanish vendors present their fish and meats. As you explore, your guide will provide insights into the core ingredients that form the bedrock of beloved Spanish dishes such as paella or migas.
Continue your culinary journey by visiting the oldest tavern in town, known for its mouth-watering seafood. Then, head back into the Old Town for an exploration of culinary fusion and tradition. Enjoy an array of 'raciones' – larger servings of tapas, fresh seafood, and other local gourmet delights.
As you eat and drink your way through Málaga, you'll find yourself strolling past historical gems such as the ancient Roman Theater, the robust Alcazaba Fortress, the birthplace of Pablo Picasso, and the grand Cathedral. Soak up the unique blend of history and gastronomy that makes Málaga such a captivating destination. This gourmet tour will surely delight your palate and enrich your understanding of Spanish culinary culture.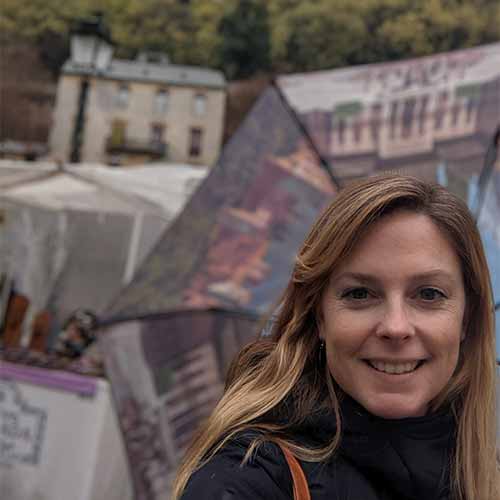 Say Ola to Emily, your personal tour planner at Guided Spain Tours. Get in touch by filling in the form below and requesting your complimentary itinerary!
Get Your Custom Andalusia & Madrid Itinerary
This itinerary is merely a glimpse into the wealth of experiences Spain has to offer. If you're left longing for more, we'd be delighted to tailor a bespoke tour that delves even deeper into your interests and desires, crafting an adventure that's truly unique to you.
Please don't hesitate to get in touch with us to begin planning your next unforgettable journey. Your dream Spanish adventure awaits, and we're here to make it a reality.
Highly recommend Emily! Emily created a personalized itinerary for us in southern Spain. She was very knowledgeable about the region, attentive, and personable. She returned emails properly, and was a pleasure to work with. Emily was flexible and did not make mind making changes in the itinerary-- Her goal is to please her customers!
Emily is GOOD! Emily arranged a 14 day tour for us in Spain at short notice of a week or so. The whole tour was beautifully organized, amazingly flexible and the rare glitches were attended to and addressed, literally instantly. For sure we will be back for further tours with her. Thanks, Emily.
Best Tours from Emily! Words can't express how grateful it was to be able to call on Emily for help with some excursions in Spain. Emily, thanks soo much. You're the BEST!!!
Spain and Portugal trip: Emily did an amazing job Of setting up our trip through Spain and Portugal. All of our tours were outstanding and personalized. We had a wonderful time!
Private Tour: Emily is a pleasure to work with. She arranged hotels, activities, tour guides and transportation in Barcelona, Madrid, Segovia, Toledo, Cordoba, Avila, Seville, Malaga, Gibraltar. She was extremely responsive when we had questions and made sure that everything flowed smoothly.