10 Day Camino a Santiponce Itinerary
Explore Camino a Santiponce in 10 Days
Welcome to the 'Camino a Santiponce' tour, a unique journey back in time to explore the compelling period of the Spanish Protestant Reformation in the 1500s.
Over the course of 10 days, this meticulously crafted itinerary will guide you through the remarkable landscapes, cities, and landmarks that bore witness to this significant religious transformation. You will delve into the heart of Spain's rich history, unearthing the essence of the Protestant Reform, its impact, and the resilient spirit that still resonates in the locales we will visit.
Day 1: Journey from Madrid to Valladolid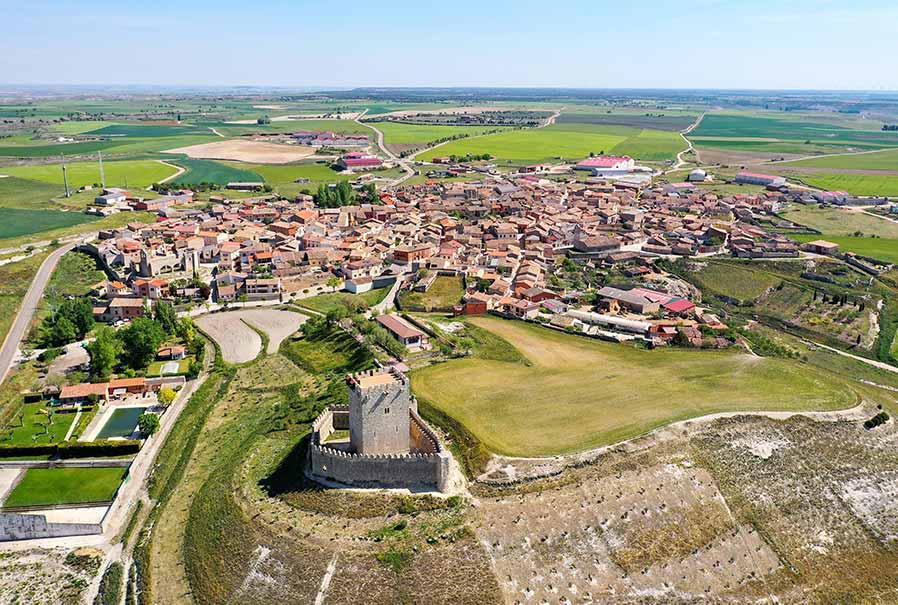 Commence your remarkable journey of the 'Camino a Santiponce' as you arrive at Barajas Airport. As you emerge from the customs area, you'll be greeted by our professional driver, who will escort you to the beautiful city of Valladolid.
After check-in at your cozy hotel, spend the rest of the day at your leisure, acclimating yourself to the city's distinct atmosphere. This marks the official beginning of your enlightening journey through the Spanish Protestant Reform of the 1500s.
Day 2: Exploration of Valladolid & Journey to Salamanca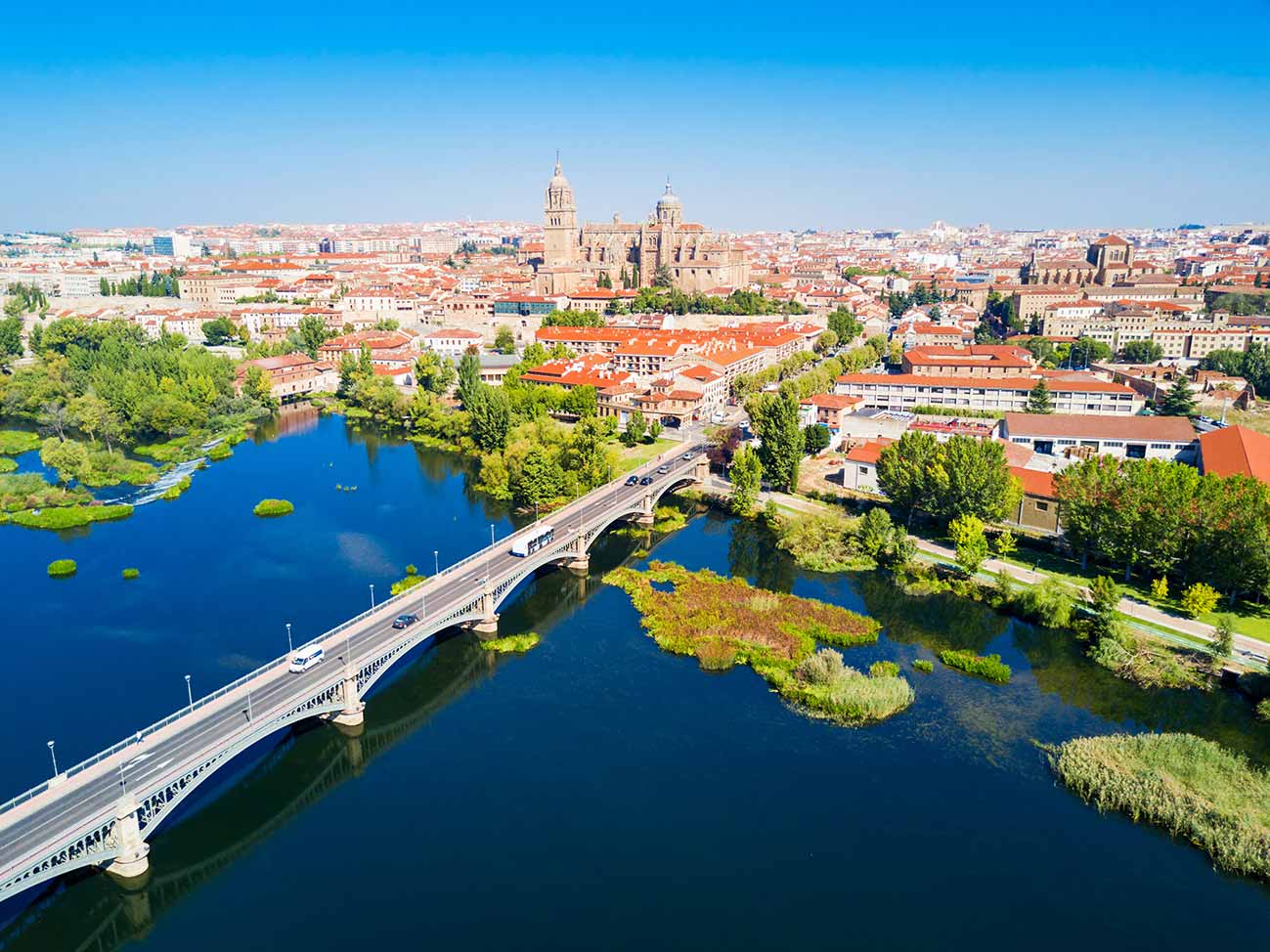 Embark on a guided tour of Valladolid after a refreshing breakfast at your hotel.
Named 'The Heretic's Walk,' this journey will transport you to the times of monarchs and the Spanish Inquisition. You'll learn about the life of Dr. Cazalla, King Phillip II's confessor and monk, who faced execution at the stake for studying and sharing Martin Luther's 95 Theses. Traverse through the iconic Plaza Mayor, the city center during the 16th century, and witness the majestic unfinished Cathedral that towers over Valladolid. Conclude your tour at the historic house where Christopher Columbus spent his last days.
In the afternoon, a comfortable drive awaits you, taking you to the culturally-rich city of Salamanca. En route, enjoy a stopover at the Valdecuevas Winery and Olive Oil Press. Here, you'll explore the lush vineyards and oil press and indulge in a delightful tasting session featuring a range of their wines and olive oil, all paired with a hearty lunch.
As the evening falls, arrive at your hotel in Salamanca, allowing the remainder of the day to relax or discover the city at your own pace.
Amazing experience! My husband Douglas and I just came back from a 10 days customized guided tour to Morocco organized by Emily from Guided Spain. It was an amazing trip. Our driver Youssef met us at the Casablanca Airport and he quickly became our guide, security guard and guardian angel! When I got sick he got me medicine and he always found the best toilets when we were on the road. Also, ice cream! We feel that we got the authentic Morocco experience with the riads (hotels) that Emily chose for us and the guides in the different cities we visited. The Merzouga Luxury Desert Camp was totally amazing as well as the visit with the Nomads,and the medinas. This is our second trip with Emily and as the first one, it was excellent. Our next one will be Portugal!
Day 3: Historical Exploration in Salamanca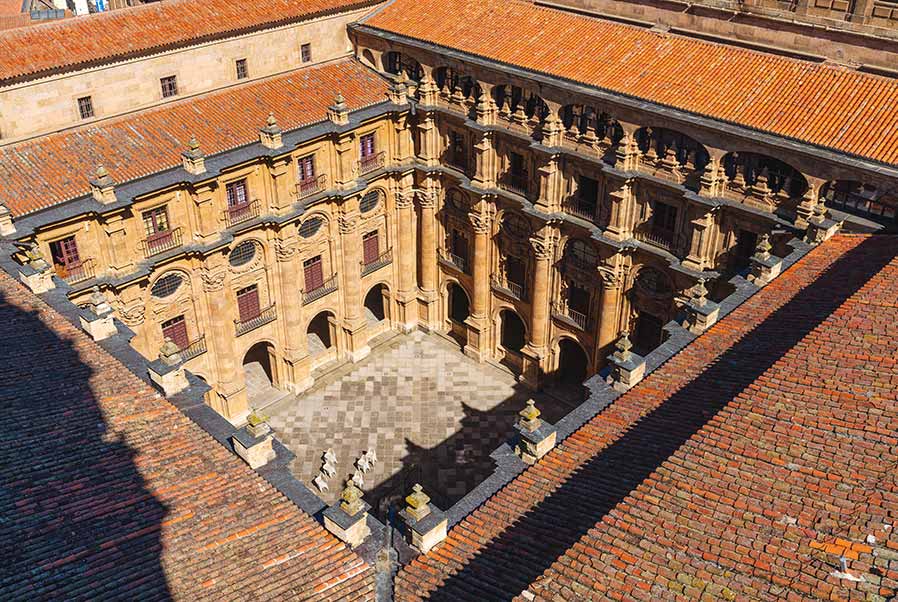 Your day in Salamanca begins with your knowledgeable guide meeting you at the hotel, setting the stage for an afternoon steeped in history and culture. Salamanca is home to Spain's oldest university, a prestigious institution that housed numerous Protestant professors during the 16th century. Today, we'll journey into the intellectual heart of the Reformation era, exploring this historic educational hub, the Alma Mater of the Reformation.
Next, we'll step into the intriguing world of the Museum of Masonry. Here, we uncover a dramatic narrative involving Spain's dictator, Franco, who ruthlessly accused one of Salamanca's most revered Protestant pastors of heresy, resulting in his tragic execution. This poignant tale provides a stark contrast to the city's scholarly background, revealing its multi-faceted history.
Following this, allow your guide to lead you into the time-honored streets of the Old Town. As you wander, you'll encounter architectural treasures such as the New and Old Cathedrals and the Casa de las Conchas. These iconic landmarks each tell their own stories, adding layers to your understanding of this historically rich city. Embarking on this exploration, you'll gain a deep appreciation of Salamanca's complex past and the pivotal roles it played in the course of Spanish history.
Day 4: An Insightful Journey to Toledo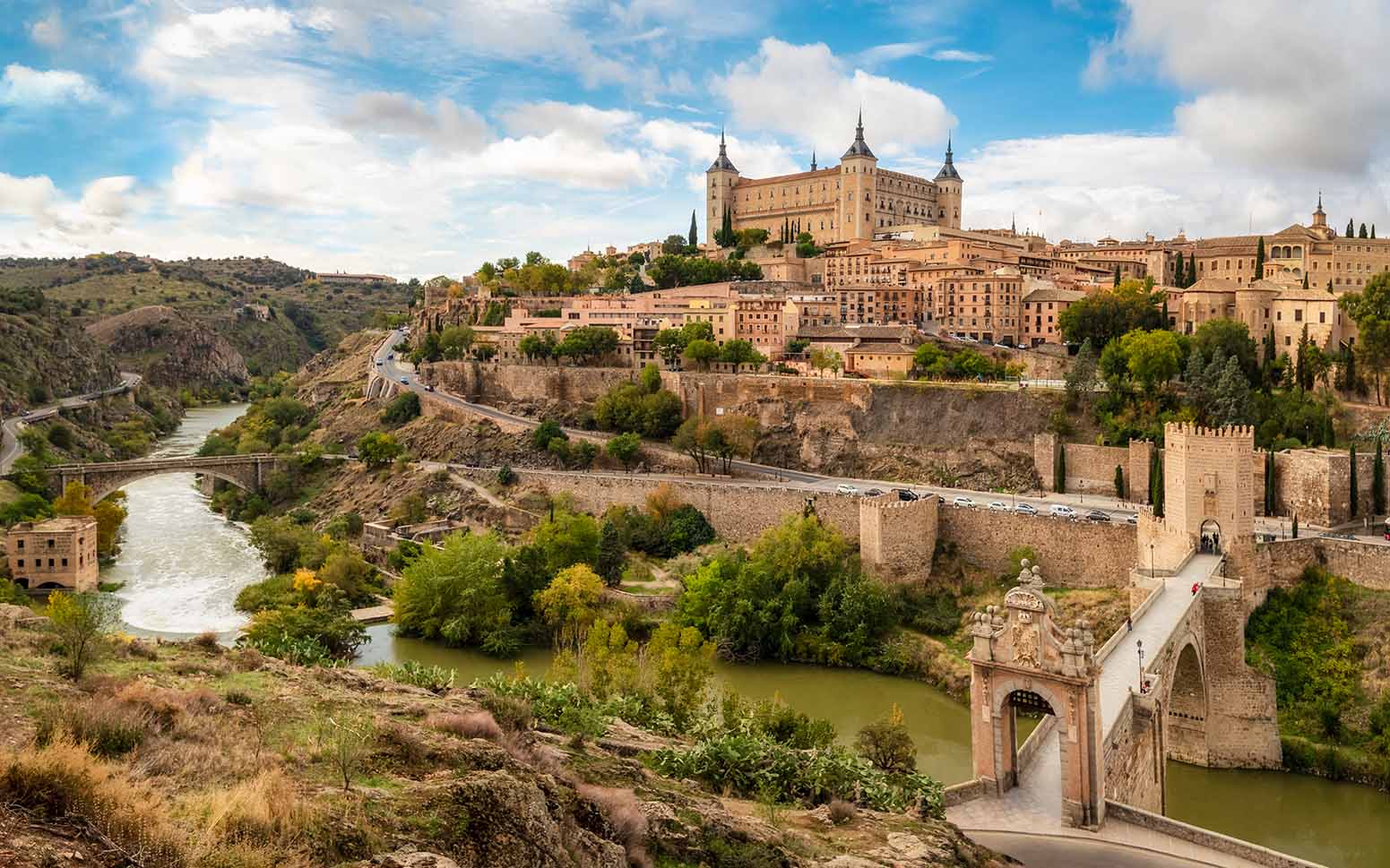 On this fourth day, you reach the midpoint of your enriching 'Camino a Santiponce' tour. Begin your day with a scenic drive to the historical city of Toledo. As you draw near, marvel at the city's breathtaking landscape as it majestically towers over the Tajo River. After settling into your hotel, gather in the lobby to meet your knowledgeable guide.
Embark on an insightful walking tour through the charming Old Town and the city's historical Jewish Quarters. Immerse yourself in the rich history and impressive architecture of the Gothic Cathedral, the grandiose Archbishop's Palace, and the serene San Juan de los Reyes Convent. Your guide will regale you with fascinating tales of Toledo's three religious communities – Christians, Jews, and Muslims – that coexisted peacefully in this city during a time when much of the country was engulfed in conflict.
Conclude your tour with visits to the exquisite Sta. María la Blanca Synagogue and the Cristo de la Luz Mosque. Here, your guide will bring to life the historical accounts of the Spanish Inquisition, which brought an end to the harmonious coexistence of religions in Toledo. After this comprehensive tour, enjoy some leisure time to explore the Old Town further at your own pace.
As the day comes to an end, relish an early dinner in the idyllic countryside. This special meal will feature a wine-pairing dinner at a family-run winery, allowing you to savor local flavors and exceptional wines amidst the peaceful serenity of the vineyards.
Best Tours from Emily! Words can't express how grateful it was to be able to call on Emily for help with some excursions in Spain. Emily, thanks soo much. You're the BEST!!!
Day 5: Journey to the Cultural Hub of Córdoba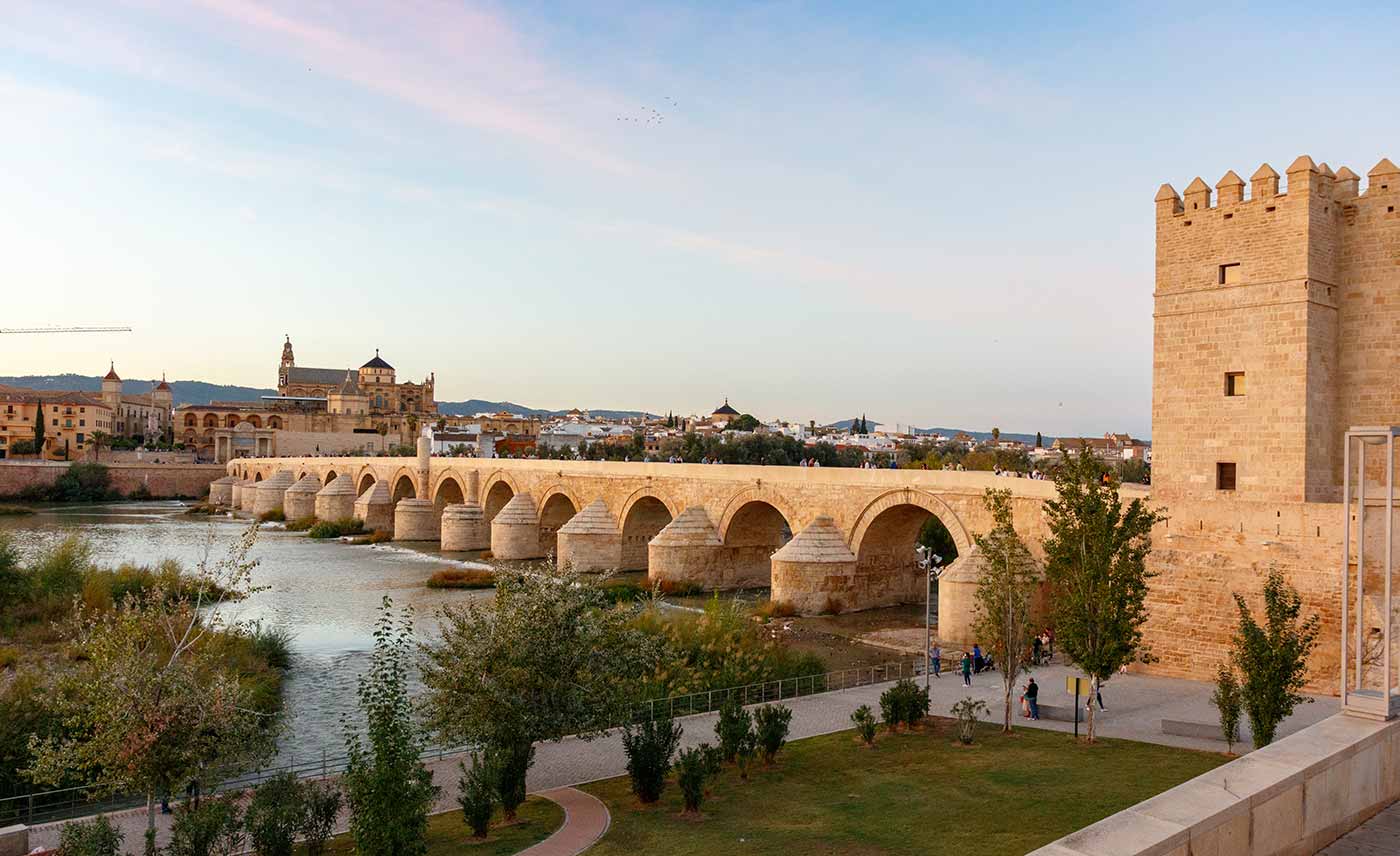 Begin your day meeting your driver in the hotel lobby, ready for your transfer to Madrid's bustling Atocha train station. Today, you'll bid farewell to the northern part of Spain as you embark on a high-speed AVE train ride towards the vibrant region of Andalucía. In just under two hours, you'll alight in Córdoba, a city renowned for its sunny weather and the lively artistry of flamenco dancing.
Upon your arrival, check into your hotel and prepare for an enlightening exploration of Córdoba, a city that was once considered the most culturally advanced in Europe. Your experienced guide will accompany you to the mosque-cathedral, a stunning architectural testament to the city's diverse history. Originally a mosque, it was converted into a cathedral after the Reconquest in 1236. Here, you'll hear captivating stories of the sultans and commoners who worked together to construct this magnificent building.
Next, wander the atmospheric streets of the Jewish Quarters, famed for its jewelry artisans. You'll meander through narrow lanes lined with whitewashed houses and vibrant red gardenias. As you walk, your guide will reveal fascinating insights into why the Jewish community lived in such closely-knit quarters and delve into some of their enduring customs.
Conclude your tour at one of Spain's few remaining synagogues, a true historical gem in the heart of Córdoba. After this enlightening journey, enjoy the rest of the afternoon at your leisure, giving you ample time to absorb the city's unique cultural blend at your own pace.
Day 6: Adventurous Expedition into Sierra Morena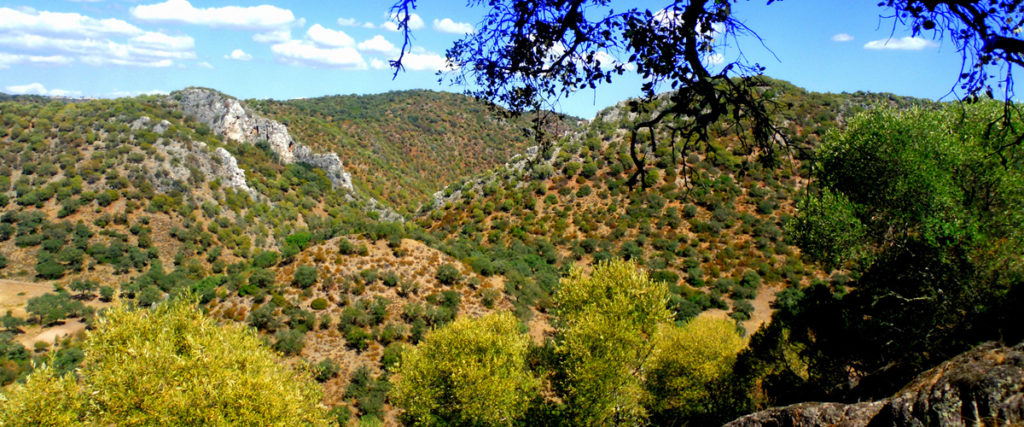 This day promises a thrilling venture just outside Córdoba. We'll transport you to a nearby horse ranch, where the day's adventure unfolds. Feel a surge of excitement as you saddle up and prepare to follow your trail guides into the scenic expanses of the Sierra Morena. This journey commemorates the audacious smugglers who daringly transported Bibles along this same route from Germany to Sevilla, marking an intriguing chapter in history.
As you ride through the stunning landscapes, take in the spectacular vistas and let the area's natural beauty captivate your senses. The rhythmic clopping of the horses' hooves and the whispering wind will be your soundtrack as you traverse these historical trails.
To end the day on a high note, we have planned an authentic Spanish experience at a traditional countryside ranch. Here, you will indulge in a delicious lunch featuring local delicacies while enjoying a remarkable dancing horse and wrangling show. This harmonious fusion of cuisine and culture creates a unique atmosphere, making this day a truly memorable one on your Camino a Santiponce tour.
Day 7: Exploring the Historical Trails of Sevilla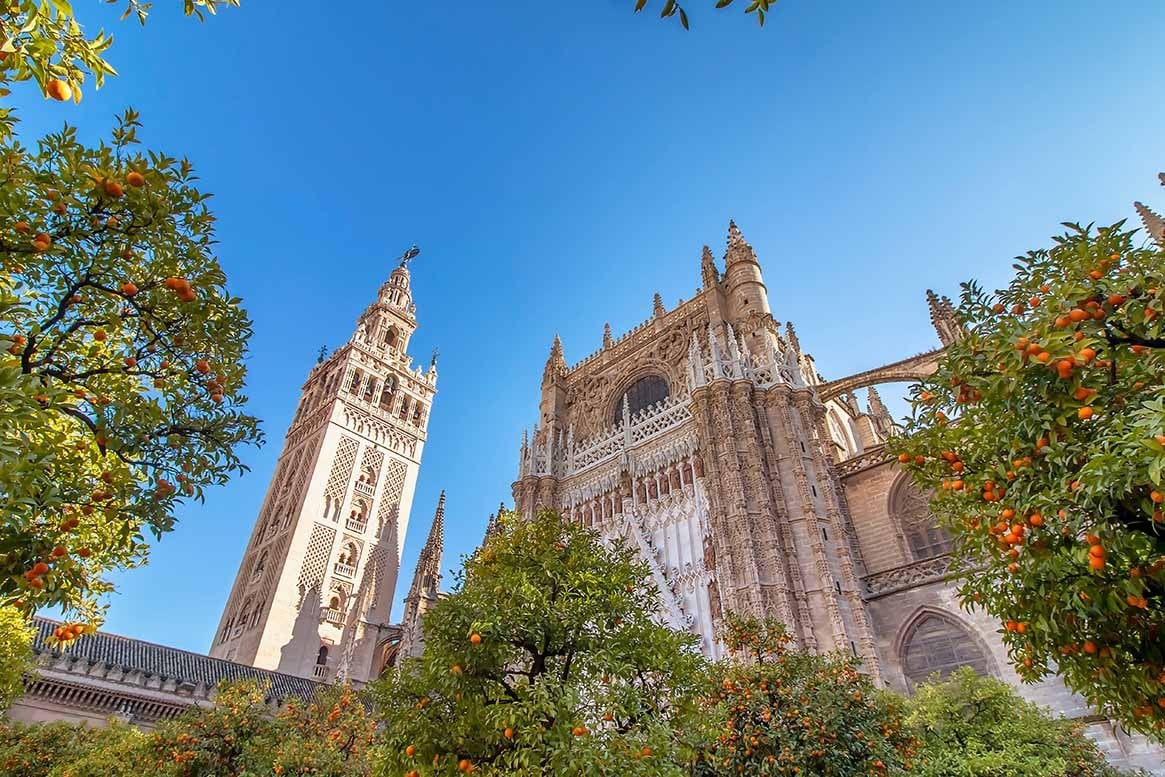 Welcome to Day 7 of our engaging journey, where we delve into the depths of Sevilla's riveting past. You'll be met by your driver in the hotel lobby for the brief drive to this city that is as historical as it is beautiful. Today, we retrace the steps of the Protestants who faced accusations and were tragically executed by the Spanish Inquisition, a somber but essential part of our Camino a Santiponce journey.
Our tour begins at the ancient city walls, a monument bearing centuries of stories. We continue our walk, with the next stop at the picturesque Murillo Gardens, an oasis of tranquillity amidst the city buzz. Immerse yourself in the serene ambiance and appreciate the well-preserved botanical beauty.
Next, we venture into the enchanting Barrio Santa Cruz, a district echoing the echoes of the past. Narrow alleys, vibrant houses, and intimate squares characterize this charming neighborhood.
Our journey through history leads us to two of Sevilla's most iconic landmarks – the stunning Cathedral and the Giralda prayer tower. The grandeur of these architectural marvels, intertwined with their historical significance, adds depth to your understanding of Sevilla's past.
We conclude the day in a truly memorable way. Embark on a peaceful river cruise aboard an electric boat on the gentle waters of the Guadalquivir River. As the day turns to evening, you'll have the chance to see Sevilla from a unique vantage point, creating memories that will last a lifetime.
Day 8: Unearthing the Religious History in Santiponce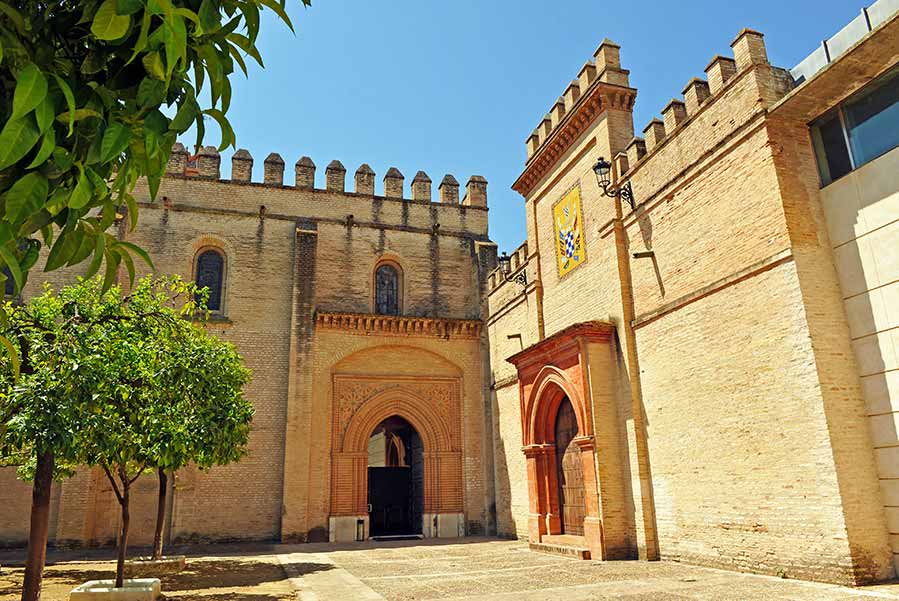 On Day 8 of our Camino a Santiponce itinerary, we embark on an enlightening journey just outside of Sevilla to the quaint town of Santiponce. Known for its rich religious history, Santiponce holds a distinctive place in Spain's Reformation period.
As we explore this charming town, you will learn about a devoted group of monks who, against all odds, sought to democratize religion by making it accessible to the masses. They devoted their lives to studying the Bible and imparting religious education to the local populace in their native Spanish, a novel approach in a time when Latin was the predominant language for religious texts. The crowning achievement of their efforts was the groundbreaking translation of the sacred text into Spanish for the first time, a remarkable milestone that has profoundly shaped Spain's religious landscape.
Lunchtime provides another cultural immersion as we dine at a typical Sevillano restaurant. Savour authentic local delicacies, an assortment of tapas, and savor the regional wines, all while soaking up the local ambiance.
As the afternoon rolls in, we make our return to Sevilla, reminiscing about the profound impact Santiponce's devoted monks have had on Spain's religious history. This excursion gives you a deeper understanding of the intricate dynamics of Spanish Protestant Reform during the 1500s, contributing a memorable experience to your Camino a Santiponce journey.
Excellent Individualized Tour Company for People who do not want to go on Package Tours. I used Emily to arrange a tour of Southern Spain in January, 2020 for 4 people. It turned out to be great. What I do not like is being shepherded around to cheesy tourist sites and waiting in lines of tourists. Emily arranged for very competent and efficient drivers, fantastic guides, very good hotels and even recommended restaurants for each location. The best thing about using Emily is that when she arranged for (at my request) wine tastings, olive oil tastings, a flamenco show is that all of them were authentic and interesting and none of them were contrived or cheesy. While on the trip, she checked in and made sure everything went smoothly. When we went to the Alhambra or other ticketed sites, we always got to skip the line due to Emily. There was one overall price per person (depends on double/single room) that I felt was very fair for the level of service provided.
Day 9: Returning to Madrid and Exploring the Cultural Heart of Spain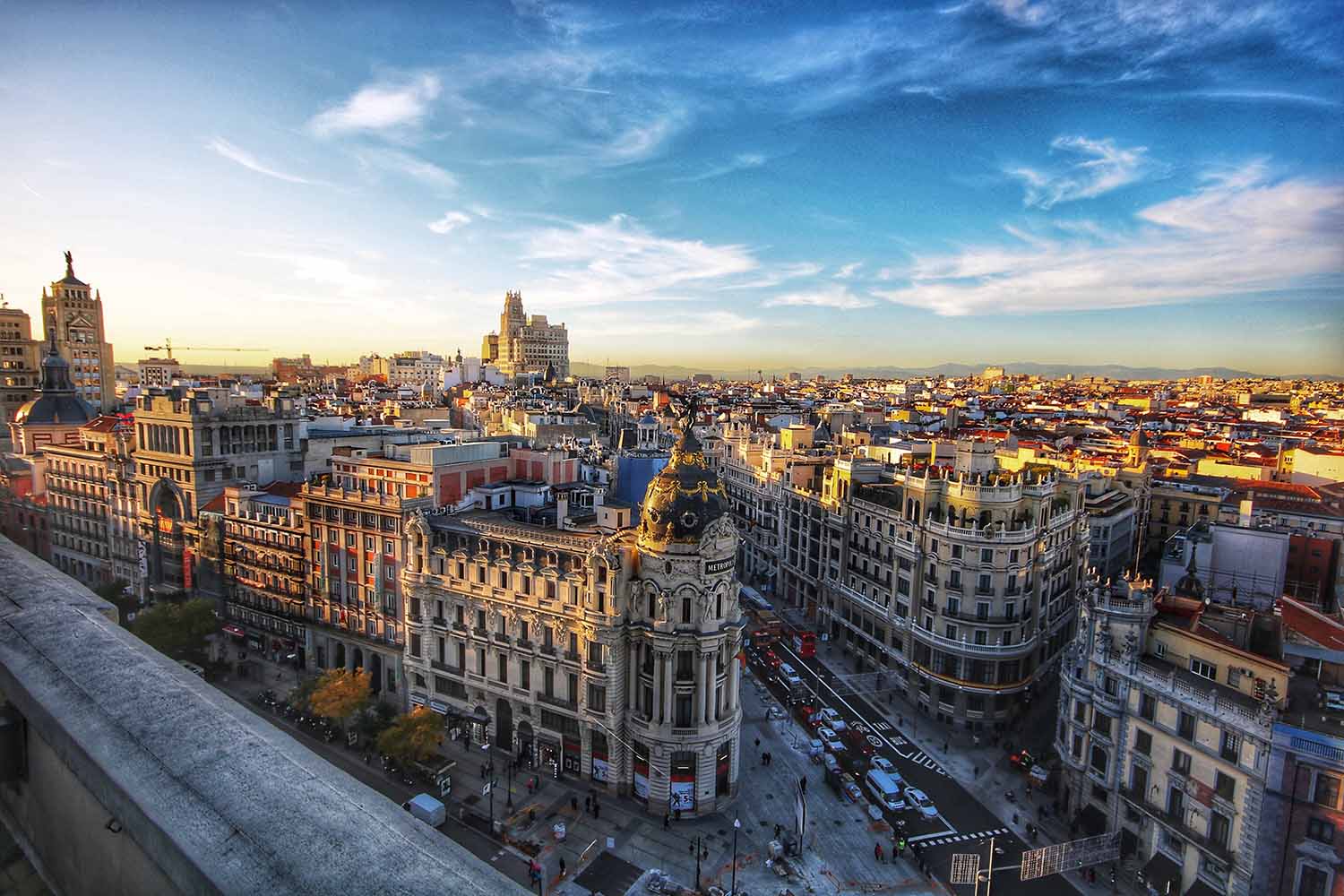 On Day 9, we transition from the charming south back to the bustling heart of Spain. You will meet your driver and head to Santa Justa train station. As Sevilla's panoramic views fade away, we embark on our journey back to the vibrant metropolis of Madrid.
In the afternoon, we delve into the enriching world of Spanish art at El Prado Museum, one of the world's most renowned art museums. Here, immerse yourself in the works of Spain's greatest artists and the European masters, enriching your understanding of the Spanish cultural identity and art history.
Following our artistic exploration, we set out for an engaging walking tour, focusing on Madrid's 16th-century heart. As you traverse through this historic core, you will experience the grandeur of the Hapsburg era. We stroll through royal landmarks, including the imposing Royal Palace, the classic Royal Theater and Opera, which still bear witness to Madrid's glorious past.
Your guide will share captivating narratives about the Hapsburg royalty, their reign, and the intertwined lives of nobles and commoners during the Spanish Renaissance. We make sure to visit the historic Tower of Lujan and the vibrant San Miguel Market, a foodie's paradise offering a myriad of gastronomic delights.
The tour continues through Plaza Mayor, a grand square that once hosted exciting bullfights, and concludes at Plaza de España, a notable landmark that harmoniously blends Madrid's historical and modern aspects. This enriching tour wraps up your Camino a Santiponce journey, encapsulating the vibrant culture, historical narratives, and rich artistry of Spain.
Meet your driver outside your hotel for the ride to Barajas airport.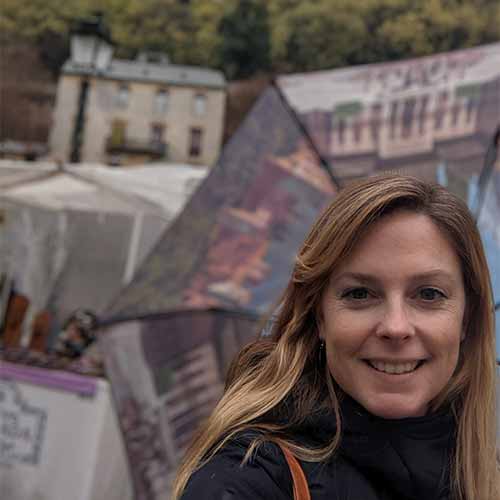 Say Ola to Emily, your personal tour planner at Guided Spain Tours. Get in touch by filling in the form below and requesting your complimentary itinerary!
Contact Us For A Bespoke Camino a Santiponce Itinerary
Our 10-day Camino a Santiponce journey brings you face-to-face with the rich historical tapestry and vibrant culture of Spain. You will trace the path of the Protestant Reform, step back in time into the Spanish Renaissance, and be mesmerized by architectural marvels, from ancient synagogues and mosques to grand cathedrals and palaces. Not to mention, the journey will satiate your senses with local culinary delights, invigorating horse rides, mesmerizing flamenco performances, and an authentic taste of Spanish wine.
If this itinerary has piqued your interest, but you wish for a more personalized experience, please don't hesitate to contact us. We'd be more than happy to design a bespoke tour that fits your preferences and needs, ensuring that your journey through Spain is as unique as you are. Connect with us today, and let's start planning your dream Spanish adventure together!
Highly recommend Emily! Emily created a personalized itinerary for us in southern Spain. She was very knowledgeable about the region, attentive, and personable. She returned emails properly, and was a pleasure to work with. Emily was flexible and did not make mind making changes in the itinerary-- Her goal is to please her customers!
Emily is GOOD! Emily arranged a 14 day tour for us in Spain at short notice of a week or so. The whole tour was beautifully organized, amazingly flexible and the rare glitches were attended to and addressed, literally instantly. For sure we will be back for further tours with her. Thanks, Emily.
Best Tours from Emily! Words can't express how grateful it was to be able to call on Emily for help with some excursions in Spain. Emily, thanks soo much. You're the BEST!!!
Spain and Portugal trip: Emily did an amazing job Of setting up our trip through Spain and Portugal. All of our tours were outstanding and personalized. We had a wonderful time!
Private Tour: Emily is a pleasure to work with. She arranged hotels, activities, tour guides and transportation in Barcelona, Madrid, Segovia, Toledo, Cordoba, Avila, Seville, Malaga, Gibraltar. She was extremely responsive when we had questions and made sure that everything flowed smoothly.