7-Day Family Tour in Spain
Your 7-Day Family Tour of Spain
Are you looking to experience the best of Spain while keeping kids both young and old entertained and engaged? Our 7-day Family tour itinerary is for you.
Whether you are looking to explore the bustling city of Barcelona, the Royal touch of Madrid, or visit ancient historical sites, we have something for every member of your family to enjoy. 
With our personalized approach and expert knowledge of the region, we will help you plan the perfect family vacation in Spain. Contact us today to start planning your dream family tour.
Day 1: Arrival & Evening Meal in Madrid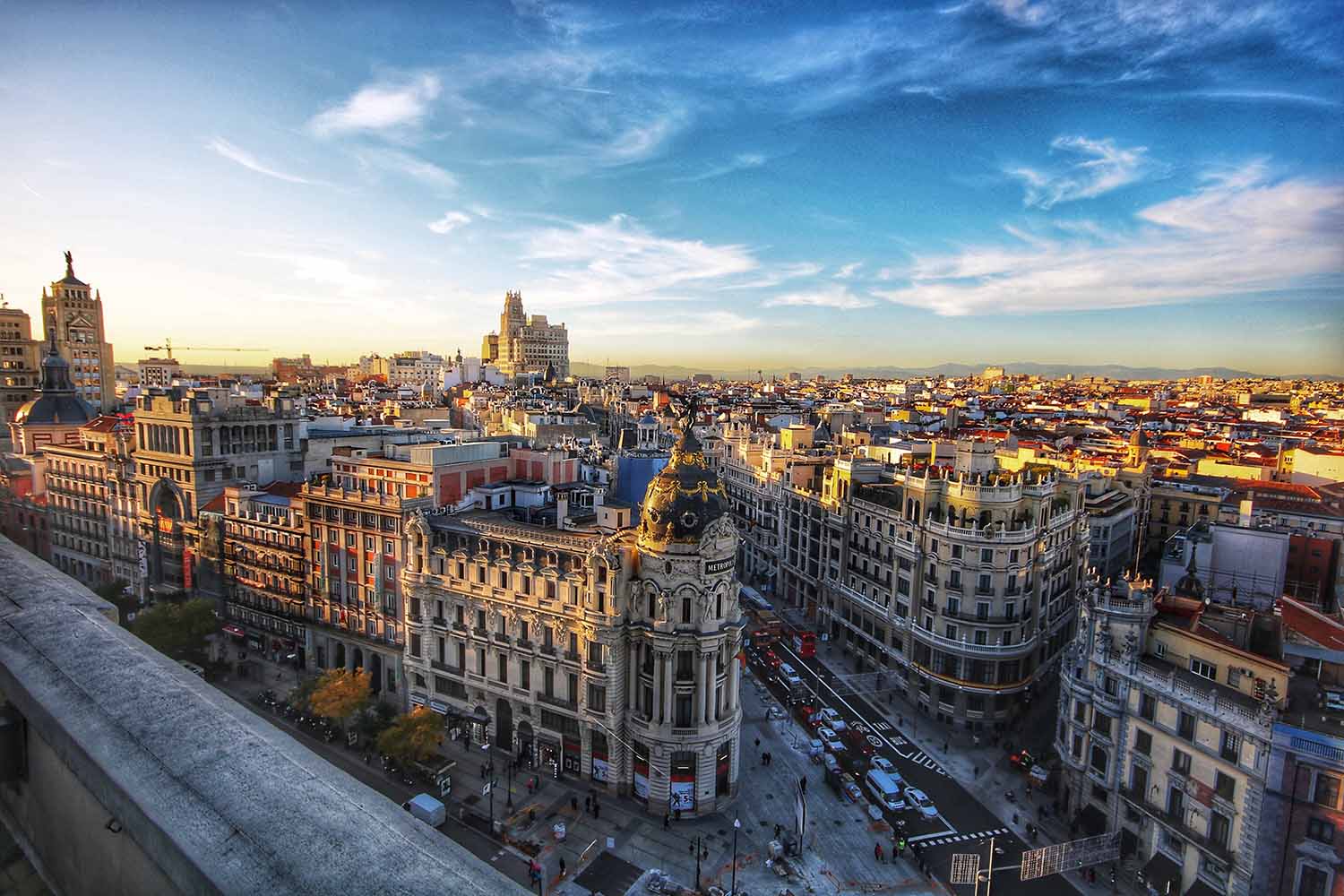 As you arrive at Madrid airport, you and your family will be greeted by your friendly chauffeur holding a sign with your name on it, so you'll easily be able to spot them in the crowd! 
After introductions, your driver will take you to your Madrid-based accommodation.
The drive to your accommodation will give you and your family the chance to take in the sights and sounds of Madrid. You'll see the bustling city streets and maybe even catch a glimpse of some of the city's famous landmarks, such as the Royal Palace and the Puerta del Sol.
Once you arrive at your accommodation, your guide will help you get settled and answer any questions you may have about the city and your upcoming tour. You'll have some time to relax and unwind before setting off for a stroll around the town and enjoying your evening meal.
Dinner With The Family in Madrid
Enjoy some delicious Spanish food at one of Madrid's many child-friendly restaurants. 
Casa Mingo, La Mallorquina, and La Bella Easo are all popular options that are known for their kid-friendly atmosphere and tasty menu options.
Casa Mingo is a particularly great option for families with young children. The restaurant offers a wide variety of delicious dishes that are sure to please even the pickiest of eaters. In addition, the staff at Casa Mingo are known for their friendly and accommodating attitude, making the dining experience enjoyable for the whole family. 
La Mallorquina is another excellent choice, with its fun and colorful decor and a menu that features a variety of tasty Spanish dishes. And at La Bella Easo, families can enjoy traditional Spanish cuisine in a warm and welcoming atmosphere. 
Whether you're in the mood for tapas, paella, or something else entirely, these restaurants are sure to have something to satisfy everyone's tastes.
Stay overnight in Madrid
Day 2: Exploring Madrid With The Kids
Exploring Madrid with kids can be a fun and rewarding experience for the whole family. The city is filled with fascinating sights and attractions that are sure to be a hit with kids of all ages. Some popular destinations for families with kids include the Parque del Retiro, the Museo Nacional del Prado, and the Royal Palace. In addition to these attractions, Madrid is also home to several theme parks, such as Parque Warner Madrid, which offer exciting rides and shows for kids.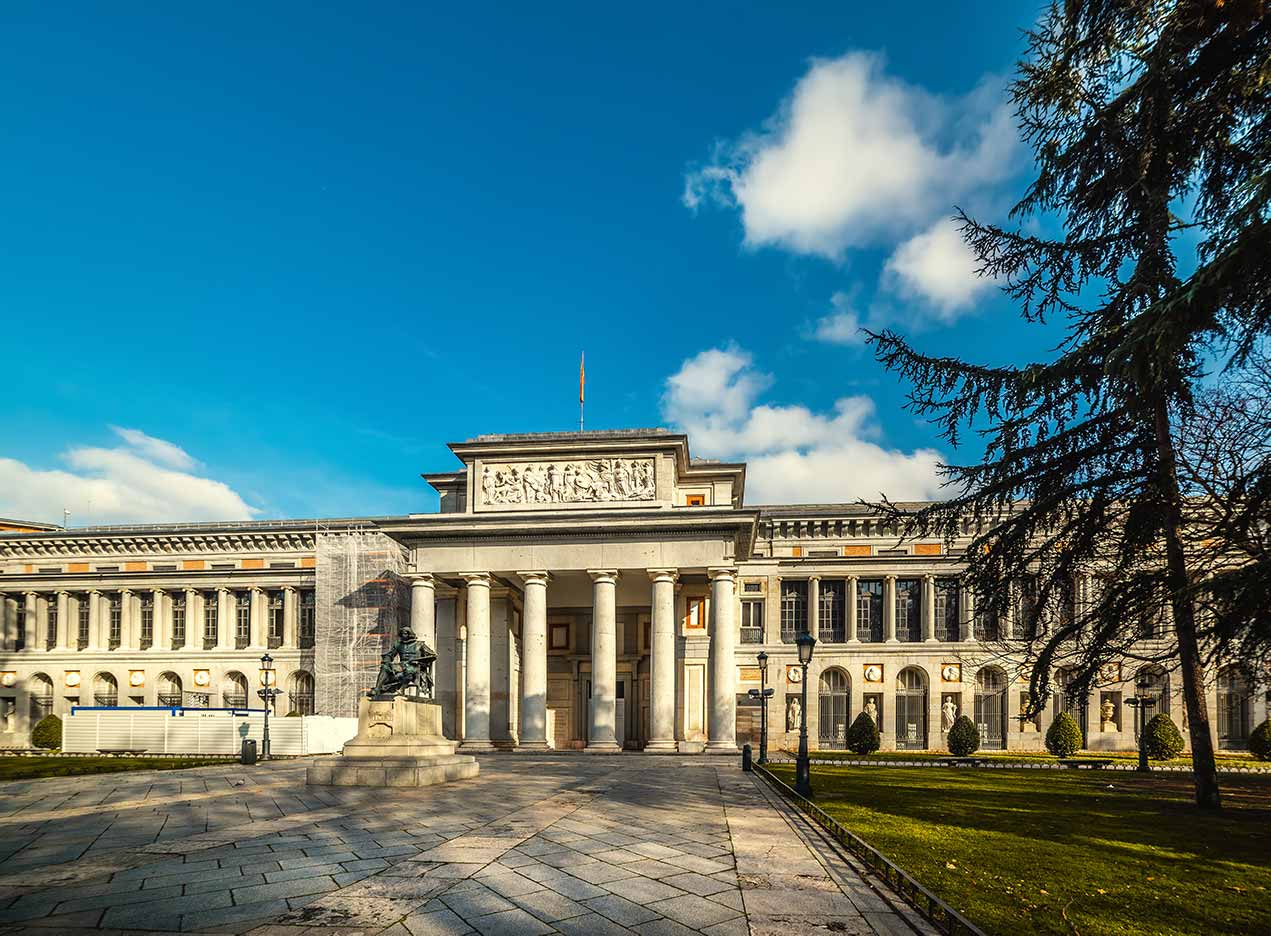 The Museo Nacional del Prado is a fantastic destination for families with children. The museum has an incredible collection of art, including works by some of Spain's most famous artists such as Diego Velázquez and Francisco de Goya. The museum's collection is not only fascinating, but it is also beautifully presented, making it a joy to explore.
In addition to its impressive art collection, the Museo Nacional del Prado also offers a range of family-friendly activities and tours. These activities and tours are designed to make the museum experience fun and engaging for kids, while also teaching them about the art and the artists who created it. For example, the museum offers scavenger hunts, hands-on art workshops, and even virtual reality tours that let kids explore the museum in a whole new way. With so much to see and do, the Museo Nacional del Prado is sure to be a hit with kids of all ages.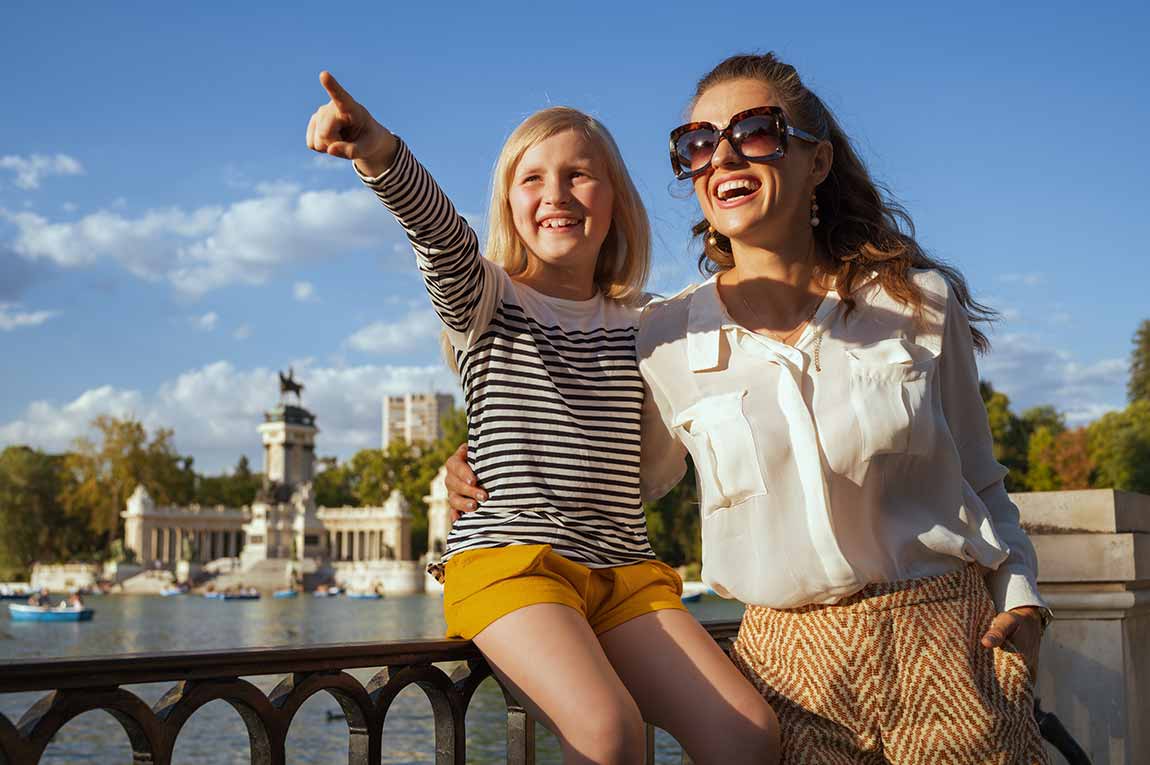 The Parque del Retiro is a beautiful park in the center of Madrid that is perfect for families with kids. The park has a wide range of fun and exciting activities that are sure to keep kids entertained for hours. For example, there is a large playground where kids can run, climb, and play to their hearts' content. There are also paddle boats available for rent, so kids can take a leisurely ride on the park's picturesque lake.
In addition to these activities, the Parque del Retiro also has some fascinating sights to see. One of the park's most popular attractions is the Palacio de Cristal, a stunning glass palace that was built in the 19th century. The palace is surrounded by a beautiful garden, making it the perfect spot for a picnic or a peaceful stroll.
Royal Palace Tour or Parque Warner Theme Park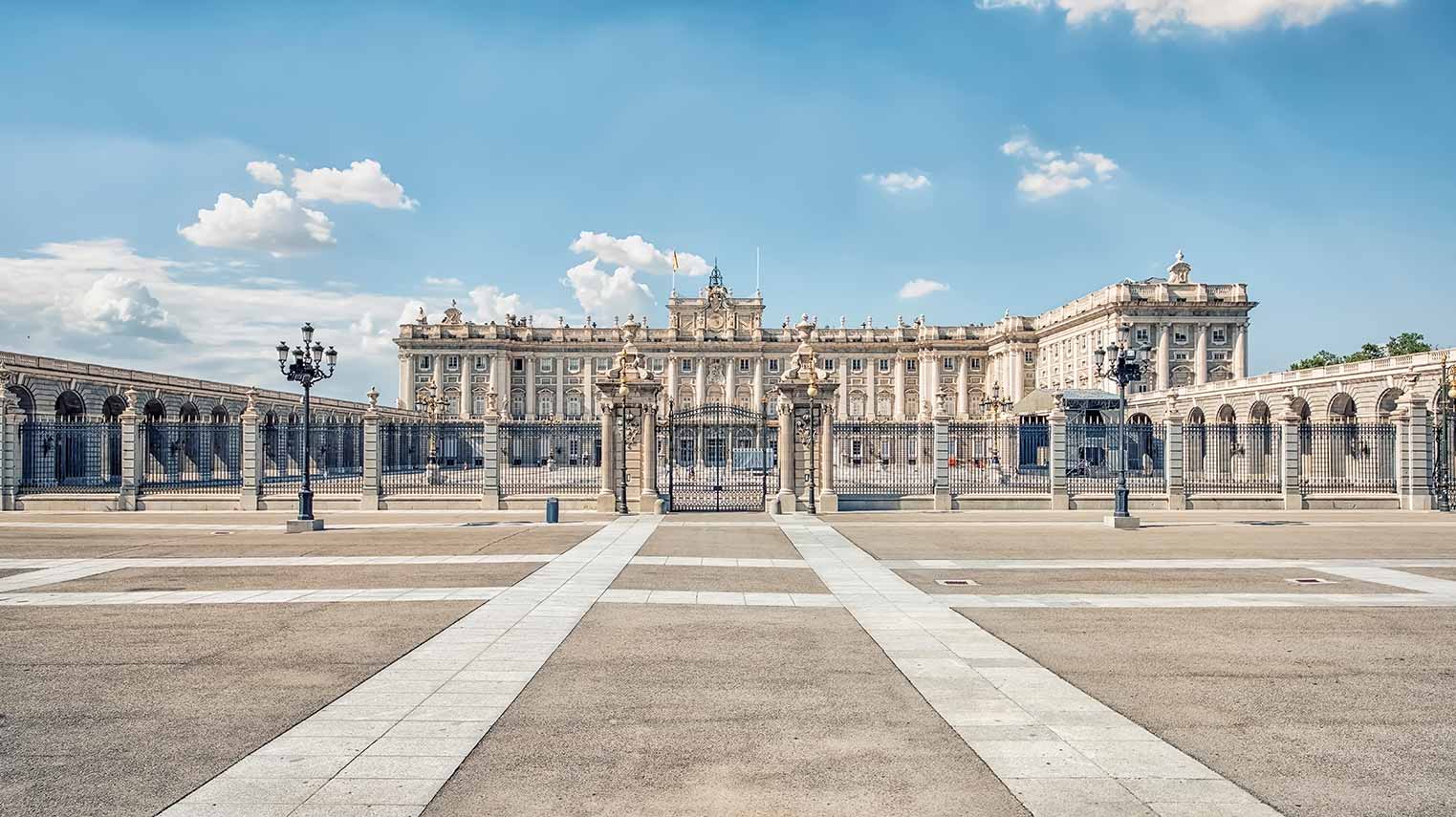 Depending on the age of your kids, you may choose either a private guided tour of The Royal Palace, or take the family for a fun day out to the Parque Warner Theme Park.
The Royal Palace is one of Madrid's most popular attractions, and a private tour would make it a great destination for families with children with the guide tailoring the experience to the children's interests. The palace is filled with stunning works of art and architectural features, making it a fascinating and educational place to visit.
Alternatively, Parque Warner is a fantastic theme park that offers a wide range of rides, shows, and attractions for kids of all ages. At the park, kids can experience the thrill of the roller coasters, see their favorite characters come to life in the live shows, and explore the many themed areas of the park. Some of the park's most popular attractions include Superman: Escape, Batman: The Ride, and the Looney Tunes River Adventure.
Amazing experience! My husband Douglas and I just came back from a 10 days customized guided tour to Morocco organized by Emily from Guided Spain. It was an amazing trip. Our driver Youssef met us at the Casablanca Airport and he quickly became our guide, security guard and guardian angel! When I got sick he got me medicine and he always found the best toilets when we were on the road. Also, ice cream! We feel that we got the authentic Morocco experience with the riads (hotels) that Emily chose for us and the guides in the different cities we visited. The Merzouga Luxury Desert Camp was totally amazing as well as the visit with the Nomads,and the medinas. This is our second trip with Emily and as the first one, it was excellent. Our next one will be Portugal!
Day 3: Day Trip to Toledo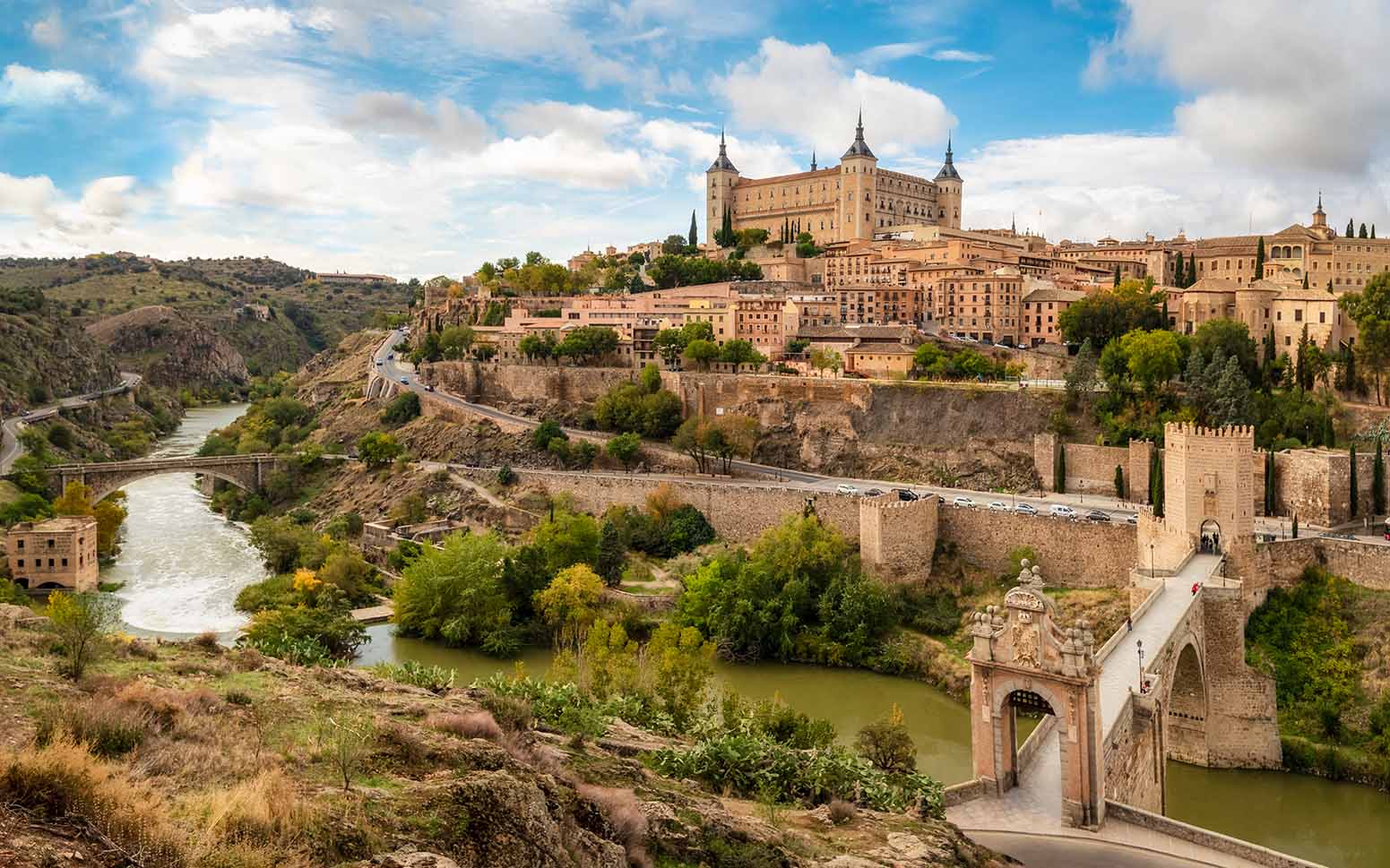 Join your private driver in the morning as you make the short 50-minute scenic drive to the historic town of Toledo.
We will meet our private guide at the entrance of Toledo to begin our exploration of this historic city. 
As the first capital of the Spanish Empire, Toledo is filled with impressive monuments and landmarks. During our tour, we will discover the magnificent Cathedral (from the outside), the old Palace of Justice, the Town Hall, and the old Jewish quarter. 
We will be blown away by the stunning views of the city from over the Tagus River, and we will start our tour with a nice walk through Toledo with our expert local guide. We will continue our walk through the old Jewish quarter, with its narrow streets and fascinating history. By the end of the tour, we will have gained a deep understanding and appreciation of Toledo's rich history and culture.
For centuries, Toledo has been known for its high-quality swords, which were praised throughout Europe during the Middle Ages. 
At the Toledo Sword Factory, visitors can watch local craftsmen transform steel into impressive swords, helmets, and other weaponry. This is a truly unique and fascinating experience, and it is sure to be a hit with kids who are interested in history and medieval weapons!
At the Puente San Martin, you will have the opportunity to experience the longest zip line in Europe. 
This thrilling jump will take you soaring high above the landscape, providing breathtaking views and an unforgettable rush of excitement. And to make the experience even more memorable, you will receive a photo of your jump to cherish and share with your friends and family.
Return to Madrid with your private driver to stay overnight.
Day 4: Transfer to Barcelona & Tapas Tour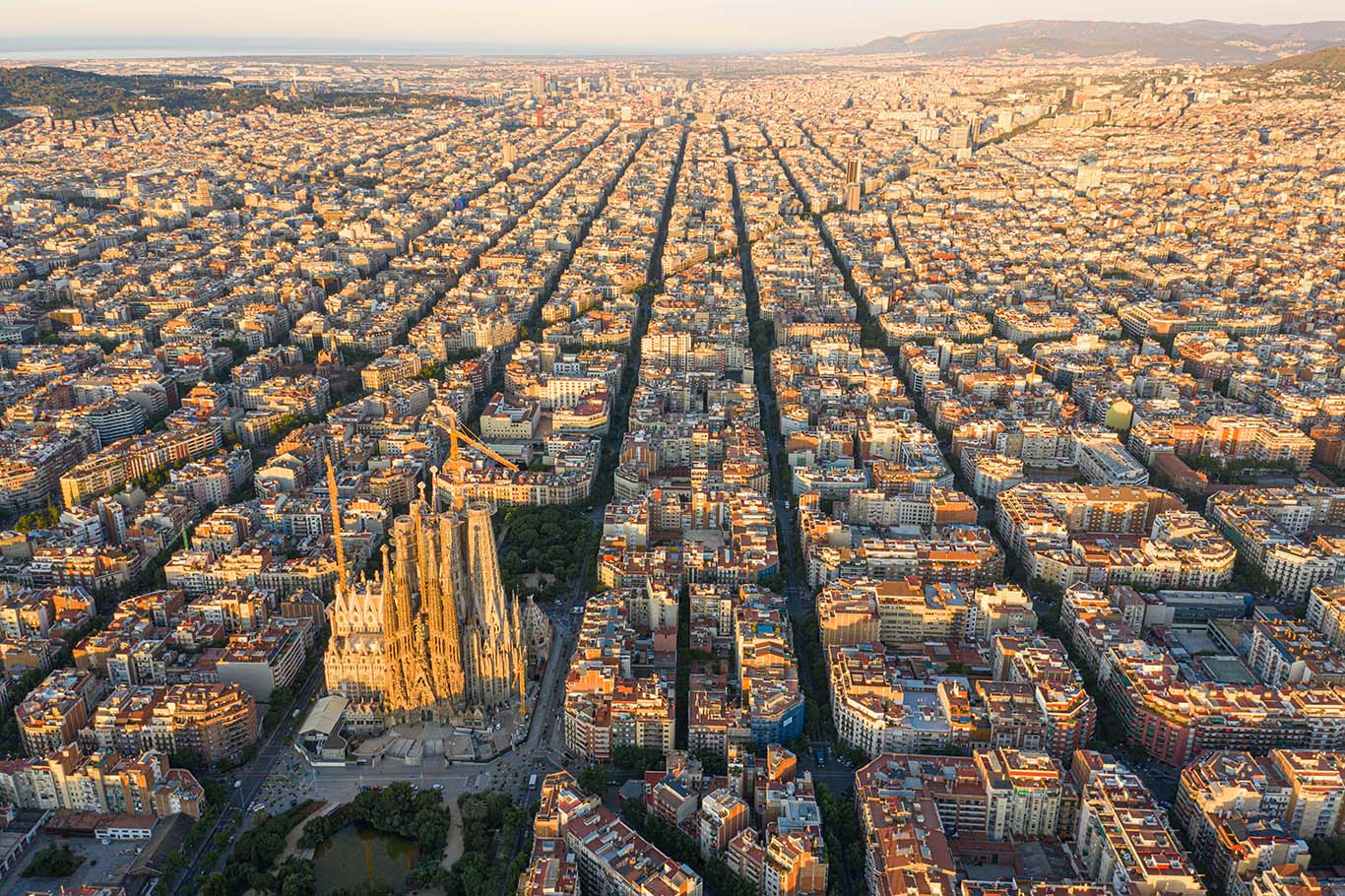 In the morning, meet your private driver at your Madrid-based accommodation and get transferred to the railway station. From there, hop on a high-speed train to Barcelona. The train ride will take approximately 2 hours and 30 minutes, during which you will be able to sit back and relax, enjoying the beautiful Spanish countryside as you travel. 
Upon arrival in Barcelona, your driver will be waiting to take you to your hotel, where you can check in and begin exploring the city.
Tapas & Barcelona Market Tour
On this Tapas Tour, you will be able to experience the rich culinary traditions of Spain and Catalonia in a delicious and unforgettable way. 
You will meet your knowledgeable guide and begin your tour of the best tapas bars and restaurants in Barcelona, where you will have the opportunity to taste some of the most delicious local specialties. As you explore the city's vibrant local markets and amazing food scene, your guide will provide insights into the flavors of the cuisine, the wines (soft drinks for the kids!), and the Spanish culture.
During the tour, you will visit three different bars, where you will be treated to a selection of three delicious tapas paired with drinks. Your guide will help you choose the best dishes and show you how to order tapas, so you can experience the true flavors of Spain.
Best Tours from Emily! Words can't express how grateful it was to be able to call on Emily for help with some excursions in Spain. Emily, thanks soo much. You're the BEST!!!
Day 5: Barcelona City Tour & Chocolate Museum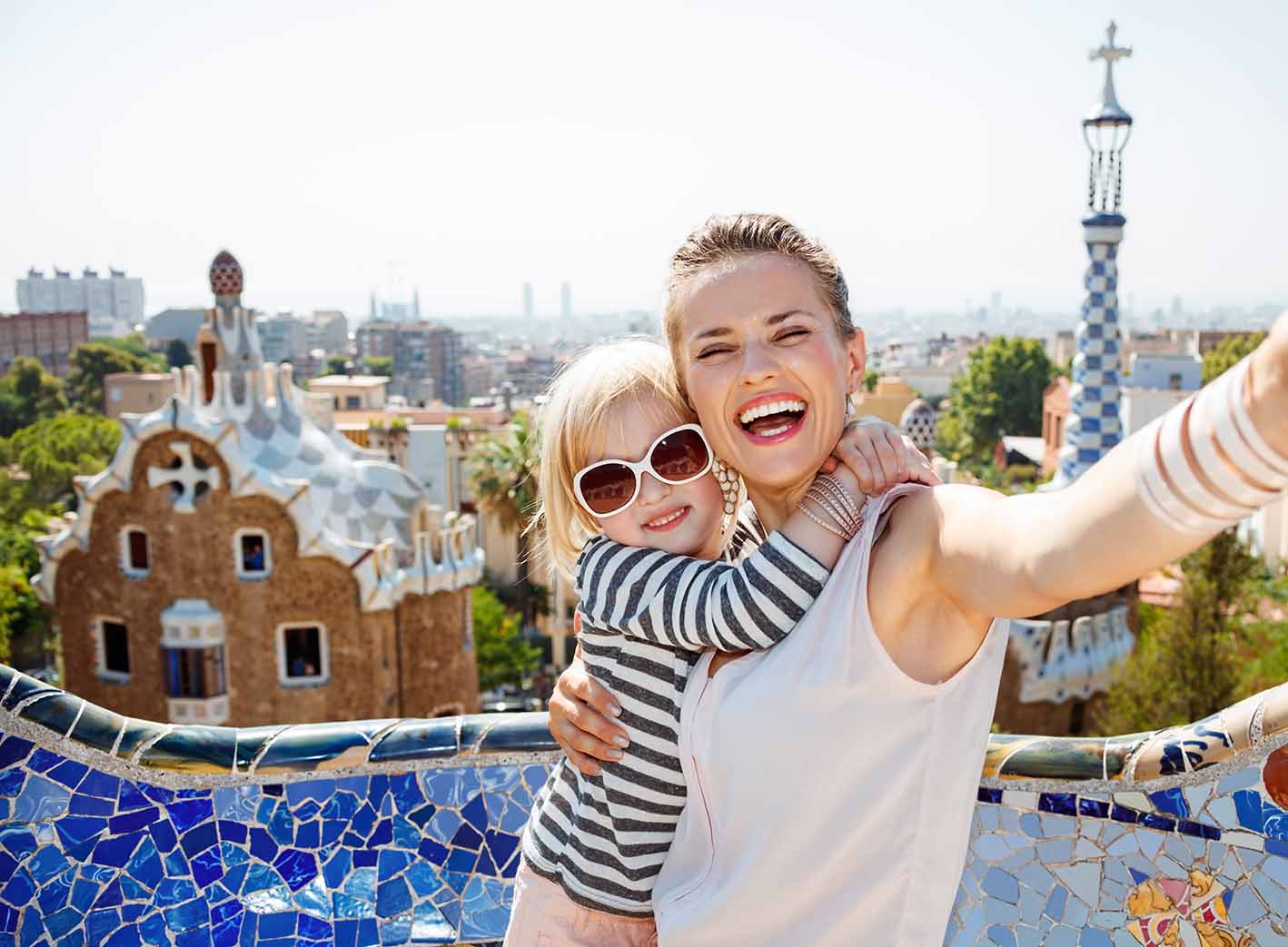 During your 4-hour city tour of Barcelona, you will have the comfort and convenience of a private driver at your disposal. 
You will start by visiting Gaudi's Sagrada Familia, a monumental masterpiece of architecture that is still under construction more than 100 years after it began. Next, you will head to Paseo de Gracia, an elegant avenue in the heart of the city, where you will see the four jewels of modernist architecture: the Casa Lleó Morera, the Casa Amatller, the Casa Batlló, and the Casa Milá (La Pedrera).
On your way to the port, you will have the opportunity to admire either the Colon Monument or the long beach of Barceloneta. You will end your tour at the top of Montjuic Hill, where you will find parks, museums, the 1992 Olympic Ring, and spectacular views of the city.
Barcelona Chocolate Museum Tour
The Chocolate Museum is the perfect destination for families who may have a bit of a sweet tooth! During your visit, you will be able to explore the history of cocoa and learn about its journey from cultivation to the delicious treat that it is today. 
The museum preserves some truly unique artwork made with chocolate, and it also offers an interactive experience where you can see the manufacturing process firsthand.
One of the highlights of the Chocolate Museum is taking the opportunity to make your own chocolate sweets, which you can take home as a tasty souvenir. 
Stay overnight in Barcelona.
Day 6: Barcelona By Air & Sea!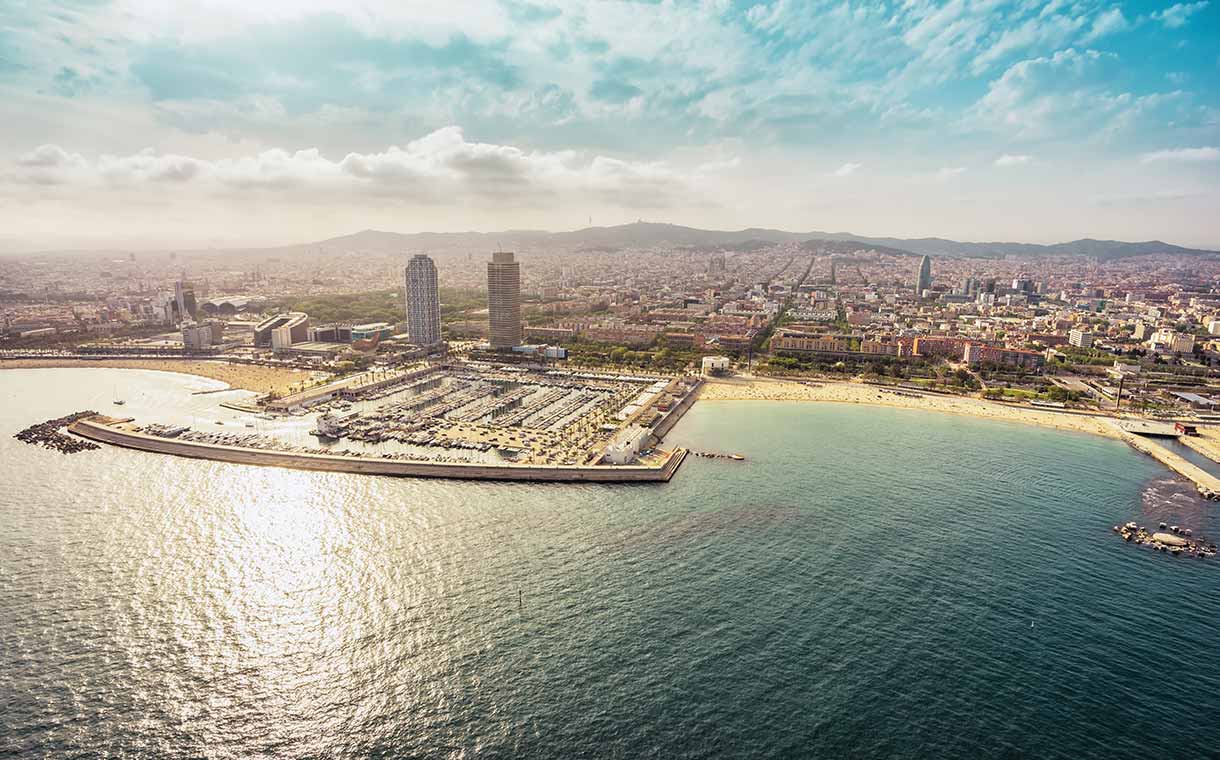 Time for the family to enjoy spectacular views of Barcelona in a couple of unusual ways!
Start the morning by stepping into a helicopter to enjoy sweeping views of the city before stepping onto a private boat to sail along the coast.
Before settling down for the evening the kids will have the opportunity to design their own mosaic as an extraordinary keepsake of their family holiday in Spain.
Barcelona Helicopter Trip
A helicopter experience in Barcelona is a once-in-a-lifetime opportunity to see the city from above. As you soar through the skies, you will be treated to stunning aerial views of Barcelona's famous landmarks and breathtaking landscapes.
During the helicopter experience, you will have the chance to fly over the city's iconic sights, such as the Sagrada Familia, the Gothic Quarter, and the Montjuïc Castle. You will also have the opportunity to see the city's beautiful beaches and stunning coastline from a unique perspective.
In addition to the breathtaking views, you will also have the chance to experience the thrill of flying in a helicopter. As you glide through the air, you will feel the rush of the wind and the exhilaration of soaring above the city.
A boat experience in Barcelona is a wonderful way to explore the city from a unique perspective. As you glide along the Mediterranean Sea, you will be treated to breathtaking views of the city's iconic skyline, including the Sagrada Familia, the Torre Agbar, and the Colón Tower. You will also have the chance to see some of the city's beautiful beaches and charming waterfront neighborhoods.
During the boat experience, you will have the option to sit back and relax, soaking up the sun and taking in the sights, or you may choose to participate in fun and engaging activities, such as snorkeling, kayaking, or stand-up paddleboarding. You can even enjoy a delicious meal or refreshing drink onboard as you take in the beautiful surroundings.
Trencadis Mosaic Workshop
In the Trencadis Workshop, kids will be introduced to the fascinating world of mosaic art. With a history dating back over 5000 years, a mosaic is a unique form of "stone painting" that involves breaking ceramic tiles or other materials into small pieces and arranging them to form a pattern or image.
Antoni Gaudi, a famous Catalan architect, used this technique in a new and innovative way, giving his buildings colorful and artistic facades. In the workshop, kids will have the opportunity to learn about Gaudi's work and the trencadís technique he popularized.
Under the guidance of their private teacher, kids will be shown how to use glass and enameled pottery to create their own mosaic masterpieces. They will have the chance to experiment with different colors and patterns, and their teacher will provide assistance and support throughout the process.
At the end of the workshop, kids will have their own unique piece of mosaic art to take home and display proudly.
Overnight in Barcelona
Excellent Individualized Tour Company for People who do not want to go on Package Tours. I used Emily to arrange a tour of Southern Spain in January, 2020 for 4 people. It turned out to be great. What I do not like is being shepherded around to cheesy tourist sites and waiting in lines of tourists. Emily arranged for very competent and efficient drivers, fantastic guides, very good hotels and even recommended restaurants for each location. The best thing about using Emily is that when she arranged for (at my request) wine tastings, olive oil tastings, a flamenco show is that all of them were authentic and interesting and none of them were contrived or cheesy. While on the trip, she checked in and made sure everything went smoothly. When we went to the Alhambra or other ticketed sites, we always got to skip the line due to Emily. There was one overall price per person (depends on double/single room) that I felt was very fair for the level of service provided.
Day 7: Airport Transfer or Onto Costa Brava
Today your family tour of Spain itinerary draws to a close.
You have the option of your private chauffeur delivering you and your baggage to the airport for the flight home, or you may wish to make the 1.5 hr journey to the sunkissed, golden sand beaches of the Costa Brava for some well-deserved R&R on the coast.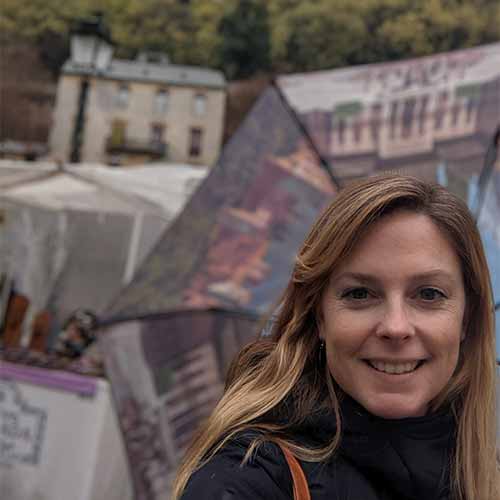 Say Ola to Emily, your personal tour planner at Guided Spain Tours. Get in touch by filling in the form below and requesting your complimentary itinerary!
Contact Us About A Custom Family Tour in Spain
Our team of experienced tour guides will work with you to create a personalized itinerary that meets the unique needs and interests of your family. 
From exploring the vibrant streets of Barcelona to hiking in the beautiful Spanish countryside, we have something for all ages to enjoy. Contact us today to start planning your dream family vacation in Spain.
Highly recommend Emily! Emily created a personalized itinerary for us in southern Spain. She was very knowledgeable about the region, attentive, and personable. She returned emails properly, and was a pleasure to work with. Emily was flexible and did not make mind making changes in the itinerary-- Her goal is to please her customers!
Emily is GOOD! Emily arranged a 14 day tour for us in Spain at short notice of a week or so. The whole tour was beautifully organized, amazingly flexible and the rare glitches were attended to and addressed, literally instantly. For sure we will be back for further tours with her. Thanks, Emily.
Best Tours from Emily! Words can't express how grateful it was to be able to call on Emily for help with some excursions in Spain. Emily, thanks soo much. You're the BEST!!!
Spain and Portugal trip: Emily did an amazing job Of setting up our trip through Spain and Portugal. All of our tours were outstanding and personalized. We had a wonderful time!
Private Tour: Emily is a pleasure to work with. She arranged hotels, activities, tour guides and transportation in Barcelona, Madrid, Segovia, Toledo, Cordoba, Avila, Seville, Malaga, Gibraltar. She was extremely responsive when we had questions and made sure that everything flowed smoothly.