Costa Del Sol & South Spain 9-Day Family Itinerary
Your 9 Day Family Tour in the South of Spain
Welcome to our 9-day family adventure through the sun-drenched landscapes of Andalucia, Spain!
This journey is tailored for your family to enjoy both history and leisure, featuring a deep exploration of cultural gems, coastal escapades, and hands-on, family-friendly activities.
From the historical wonder of Alhambra to the captivating wildlife of Doñana National Park, every day unveils a new facet of Andalucia's rich heritage.
Day 1: Welcome to Costa del Sol: From Madrid to Estepona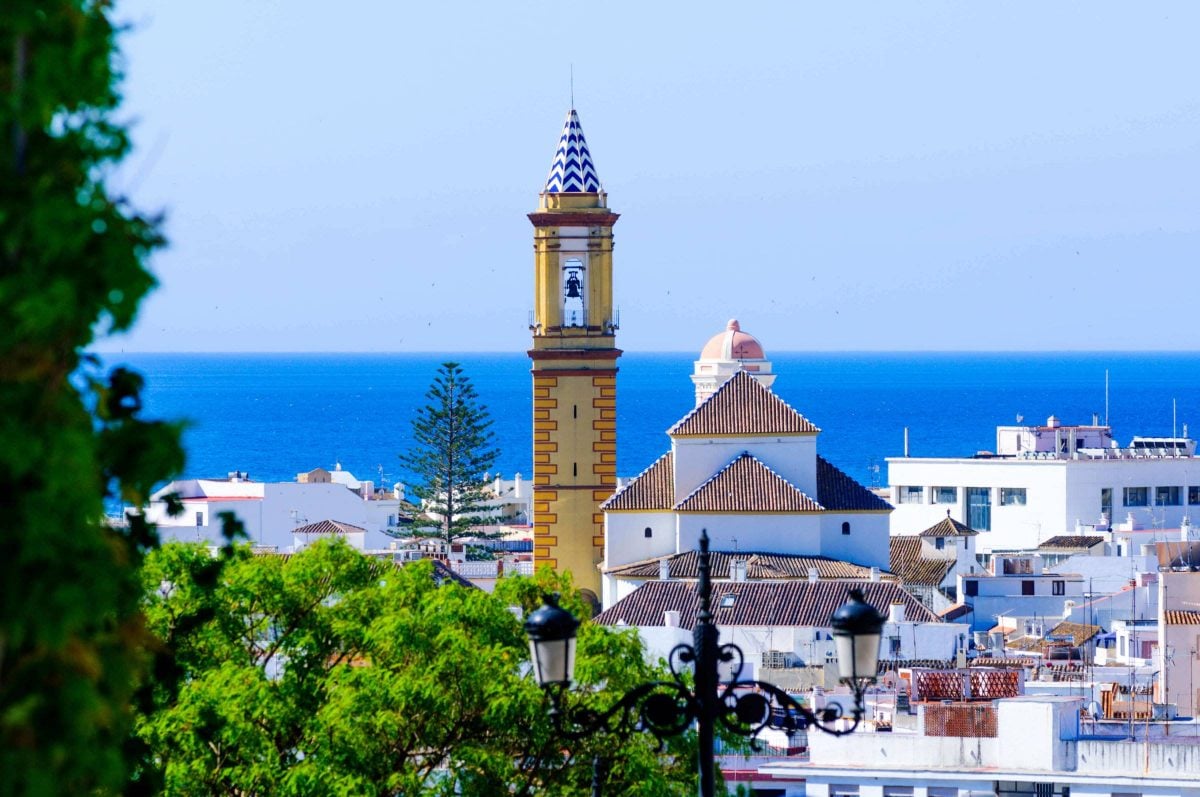 Your unforgettable Andalusian family journey commences upon your arrival at Barajas Airport in Madrid. A dedicated driver will be eagerly waiting to escort you to Atocha, the heart of Madrid's transportation network. Here, experience the thrilling ride on the high-speed AVE train heading south to the sun-kissed city of Málaga.
Upon disembarking in Málaga, a new face, yet another friendly driver, will be waiting to drive you to your final destination for the day – Estepona. Known for its pristine beaches and vibrant ambiance, Estepona is a delightful introduction to the charm of Costa del Sol. Check into your beachfront hotel, where comfortable accommodation awaits you.
The remainder of the day is yours to explore and acclimate. Feel the warmth of the sun, listen to the calming waves, or dip your toes in the Mediterranean as you start your Andalusian adventure. Enjoy your first Andalusian sunset and prepare for the exciting days ahead.
Day 2: Discovering Granada: Albaicin Quarters & Alhambra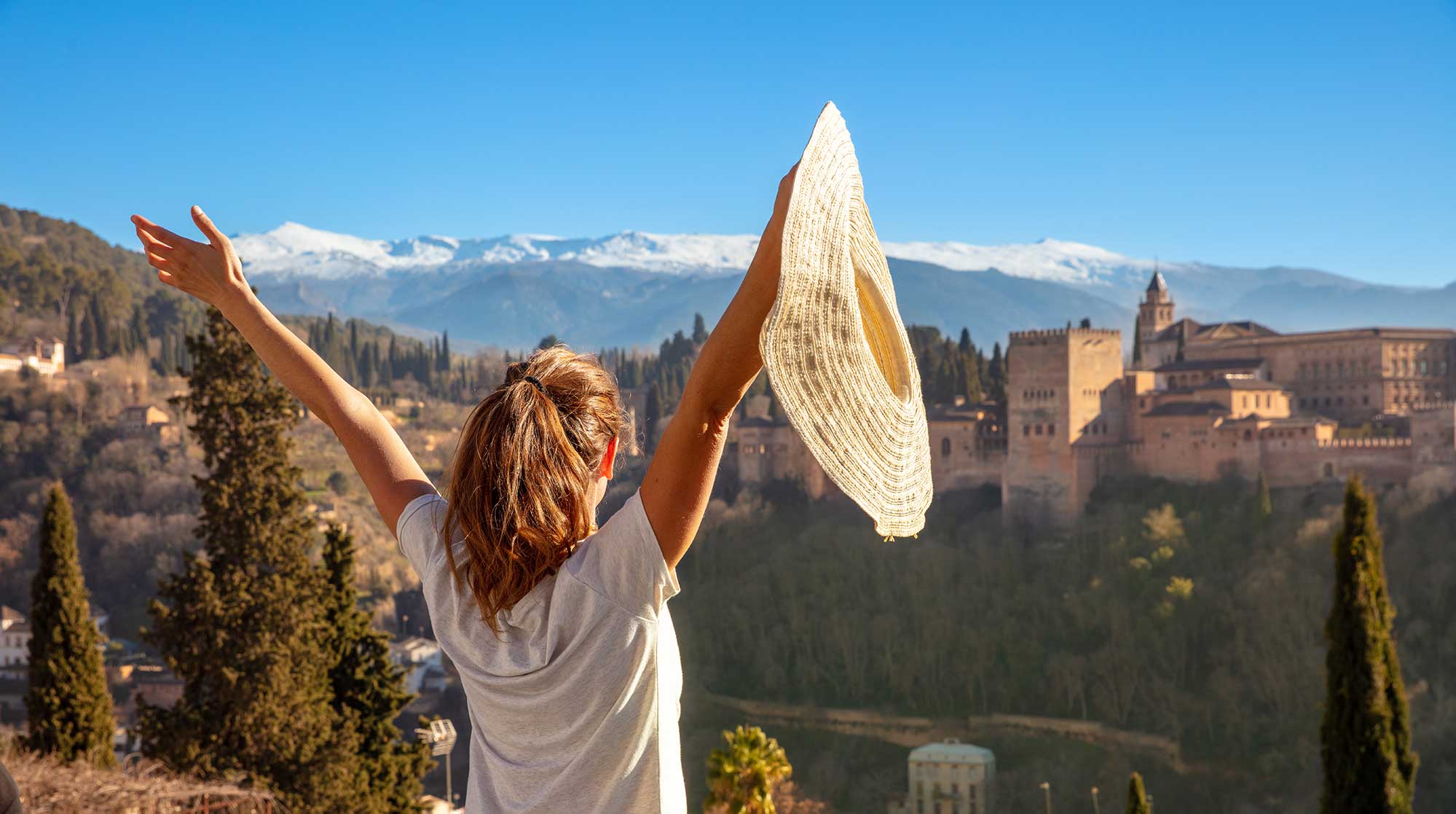 Welcome to the second day of your Andalucian adventure. Your family is about to embark on an exciting trip to Granada, a city resonating with history and culture. You'll meet your driver in the hotel lobby for the drive east to Granada, the final stronghold of the Arabic kingdoms in Spain until 1492.
Our first activity is an electrifying bike tour up to the Albaicin Quarters. As you navigate the narrow, winding streets, prepare for an awe-inspiring view of the Sierra Nevada mountains from the picturesque Plaza San Nicolás. This old Muslim quarter of the city, with its labyrinthine streets and stunning vistas, is an ideal location to soak in Granada's unique charm.
Post the bike tour, you'll have some personal time to explore the local cuisine. Relish a leisurely lunch of regional specialties, immersing yourself further in the Granadian culture.
Our journey continues with a visit to the iconic Alhambra, an ancient palace complex rich with history. You'll meet your guide beside a mural map at the entrance, the start of an enchanting voyage back 900 years. Step into the realms of the Gardens of Paradise, the formidable Alcazar Fortress, and the exquisite Nasrid Palaces, a journey through the grandeur and elegance of the Alhambra Forbidden City.
As the day culminates, your driver will escort you back to Estepona, where you can unwind and recap the unforgettable experiences of the day.
Amazing experience! My husband Douglas and I just came back from a 10 days customized guided tour to Morocco organized by Emily from Guided Spain. It was an amazing trip. Our driver Youssef met us at the Casablanca Airport and he quickly became our guide, security guard and guardian angel! When I got sick he got me medicine and he always found the best toilets when we were on the road. Also, ice cream! We feel that we got the authentic Morocco experience with the riads (hotels) that Emily chose for us and the guides in the different cities we visited. The Merzouga Luxury Desert Camp was totally amazing as well as the visit with the Nomads,and the medinas. This is our second trip with Emily and as the first one, it was excellent. Our next one will be Portugal!
Day 3: Family Fun & Exploration in Estepona
Estepona, renowned for its well-preserved old town, beautiful beaches, and delightful marina, offers an array of engaging activities for families.
Start your day with a leisurely breakfast at your beach hotel before setting off to explore the vibrant Old Town, awash with colorful flower pots and charming narrow streets. Here, you'll come across an assortment of boutique shops, cafes, and historical landmarks. Enjoy an impromptu family photo session amidst the picturesque alleys – a keepsake of your memorable Andalucian adventure.
When you're ready for some outdoor fun, head to one of Estepona's sandy beaches. Whether building sandcastles, indulging in water sports or simply soaking in the sun, these pristine beaches provide a splendid backdrop for family bonding. You might also consider a leisurely boat trip from the marina, offering a different perspective on Estepona's beautiful coastline.
Next, embark on an exciting culinary adventure by visiting a local market where you can discover and sample local delicacies and fresh produce before joining a private chef for an all-ages cooking class to learn how to prepare traditional Andalucian dishes.
As the day winds down, treat yourself to a family dinner at one of the beachside restaurants, relishing the local cuisine while watching the mesmerizing sunset. Day 3 in Estepona is a relaxed day brimming with family bonding activities, offering the perfect blend of culture, leisure, and gastronomy.
Day 4: Nautical Adventure: Sailing to Gibraltar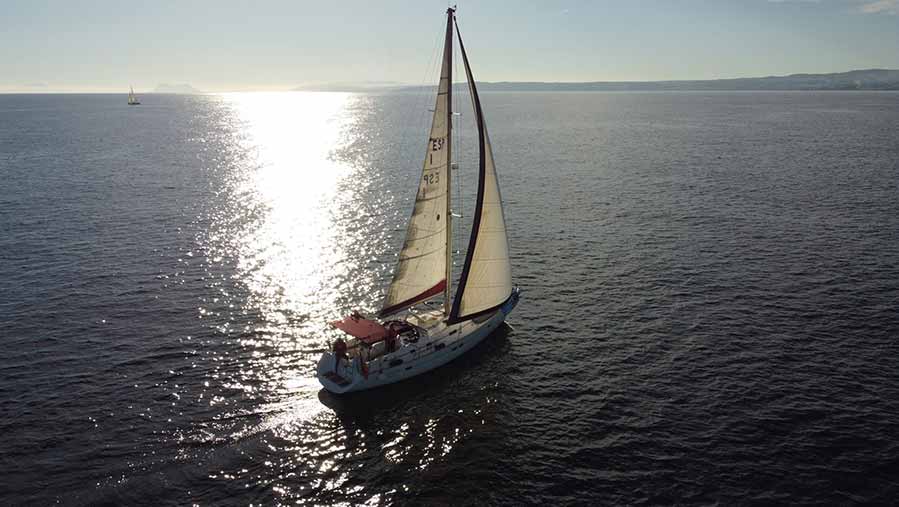 Get ready for an exhilarating fourth day on the azure waters of the Mediterranean! Today's family adventure will see you embarking on a journey from Estepona Port to Gibraltar aboard our exquisite Bénéteau Oceanis 351 sailing yacht, blending wildlife exploration, water sports, and enchanting sea views.
After a leisurely breakfast, make your way to Estepona Port. Here, your friendly captain will be ready to welcome you aboard the sailing yacht. It's time to set sail once safety briefings are completed and you're settled in. As the shore recedes, feel the salty breeze and soak in the breathtaking panoramic views of the Andalusian coast.
Our first exciting activity of the day is dolphin watching. Keep your cameras ready, as playful dolphins may surprise you with their jumps and flips. The yacht will maintain a respectful distance to ensure we don't disturb these beautiful creatures in their natural habitat.
If the weather permits, we'll anchor in a secluded spot where you can indulge in deep-sea paddle surfing or snorkeling. With lifejackets and guidance provided, even first-timers can comfortably take part in these activities. You'll be amazed by the marine life underneath the sea surface – a mesmerizing world that's equally, if not more, vibrant than the one above.
Throughout the day, we'll keep you refreshed with various drinks and snacks available onboard. The sight of the Strait of Gibraltar and the distant silhouette of Morocco adds a fascinating backdrop to your nautical adventure.
As we return to Estepona Port in the late afternoon, you'll be left with unforgettable memories of a day spent sailing, exploring, and bonding on the serene Mediterranean Sea.
Best Tours from Emily! Words can't express how grateful it was to be able to call on Emily for help with some excursions in Spain. Emily, thanks soo much. You're the BEST!!!
Day 5: Enchanting Exploration: White Villages & Ronda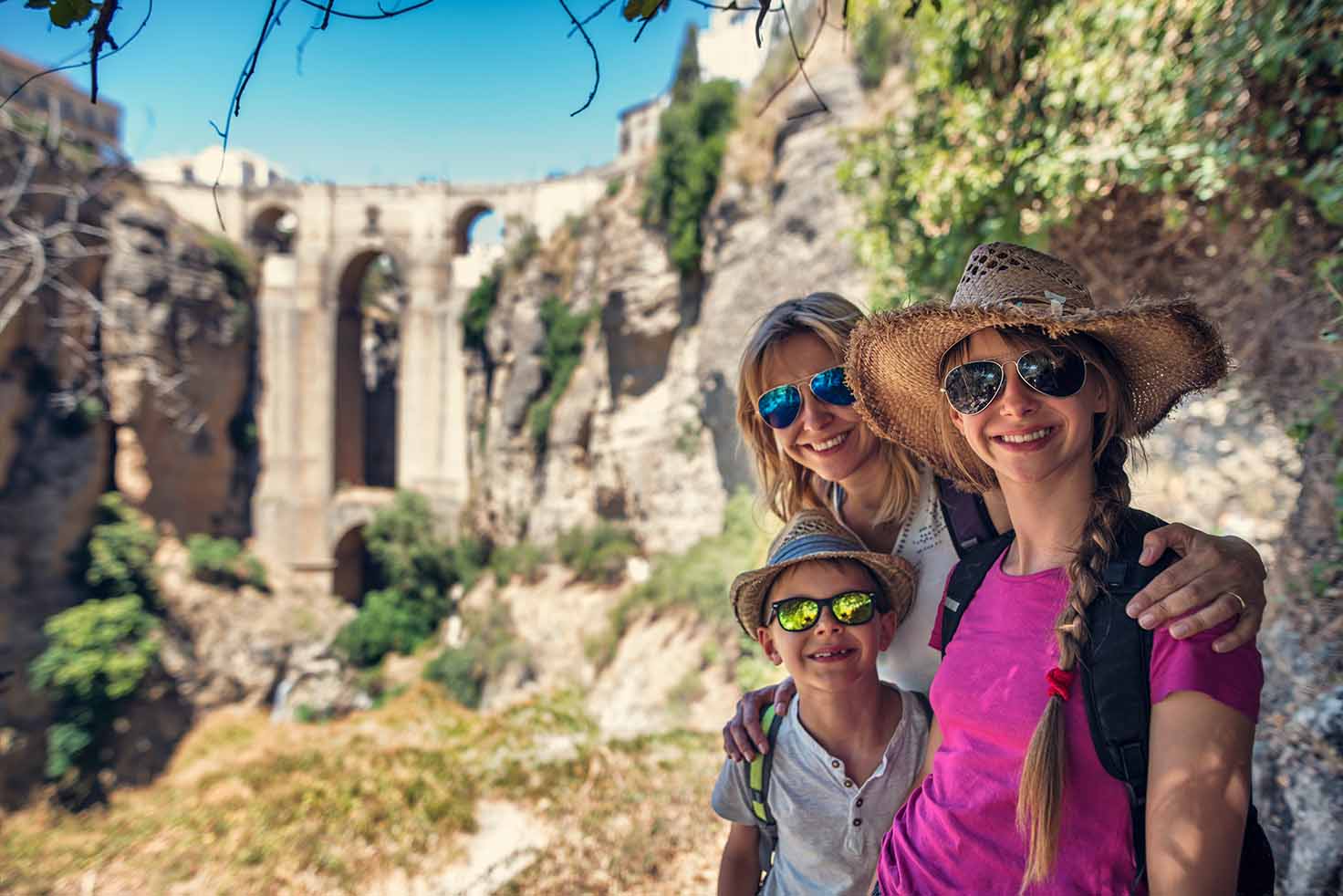 Allow us to transport you to a scenic route filled with charming "White Villages," mountainous landscapes, and a touch of Spanish tradition. This memorable trip will take you to Benalauria, the Genal Valley, a historic bakery, a family-run winery, and finally, the historic city of Ronda before reaching our final destination, Sevilla.
After breakfast, meet your driver in the hotel lobby for a picturesque drive through the mountains to the quaint village of Benalauria. Nestled in the heart of Andalusia, this village, with only 400 inhabitants, holds a sense of timeless tradition and beauty. Here, a 45-minute hike will reveal the picturesque Genal Valley with its panoramic views and an array of local flora and fauna.
After enjoying the tranquil landscapes, it's time for a cultural immersion at the Ethnographic Museum, housed in an 18th-century building that once served as an olive oil mill. The preserved machinery and tools tell the tale of a bygone era, providing insights into the region's agricultural history.
Adding a delicious touch to your day, you'll visit a typical local bakery. Not just any visit, here you will get your hands doughy as you learn to bake your own bread using a traditional wood-fire oven – a rare and enjoyable experience.
Your culinary journey continues with a stop at a family-run winery for lunch. Savour the flavourful local cuisine paired with some of the finest wines from the region. This is an excellent opportunity to sample the delectable local produce while enjoying the hospitality of Andalusian winemaking families.
With your senses delighted and stomach full, the journey proceeds to Ronda, the historic city famed as the birthplace of bullfighting. Here, you'll step into the hallowed grounds of the bullring and trace the footsteps of legendary matadors. Following this, a walk across the awe-inspiring New Bridge, which beautifully arches over a deep gorge, will take you from Ronda's New Quarter to the Old Quarter.
Strolling down the cobblestone streets, your guide will lead you to the majestic Collegiate Church and the beautifully preserved Don Bosco's Medieval Palace. As you soak in the historic charm, the sun will set on your exciting day of exploration, and your driver will escort you to Sevilla, preparing for the next leg of your Andalusian family adventure.
Day 6: A Family Adventure in Seville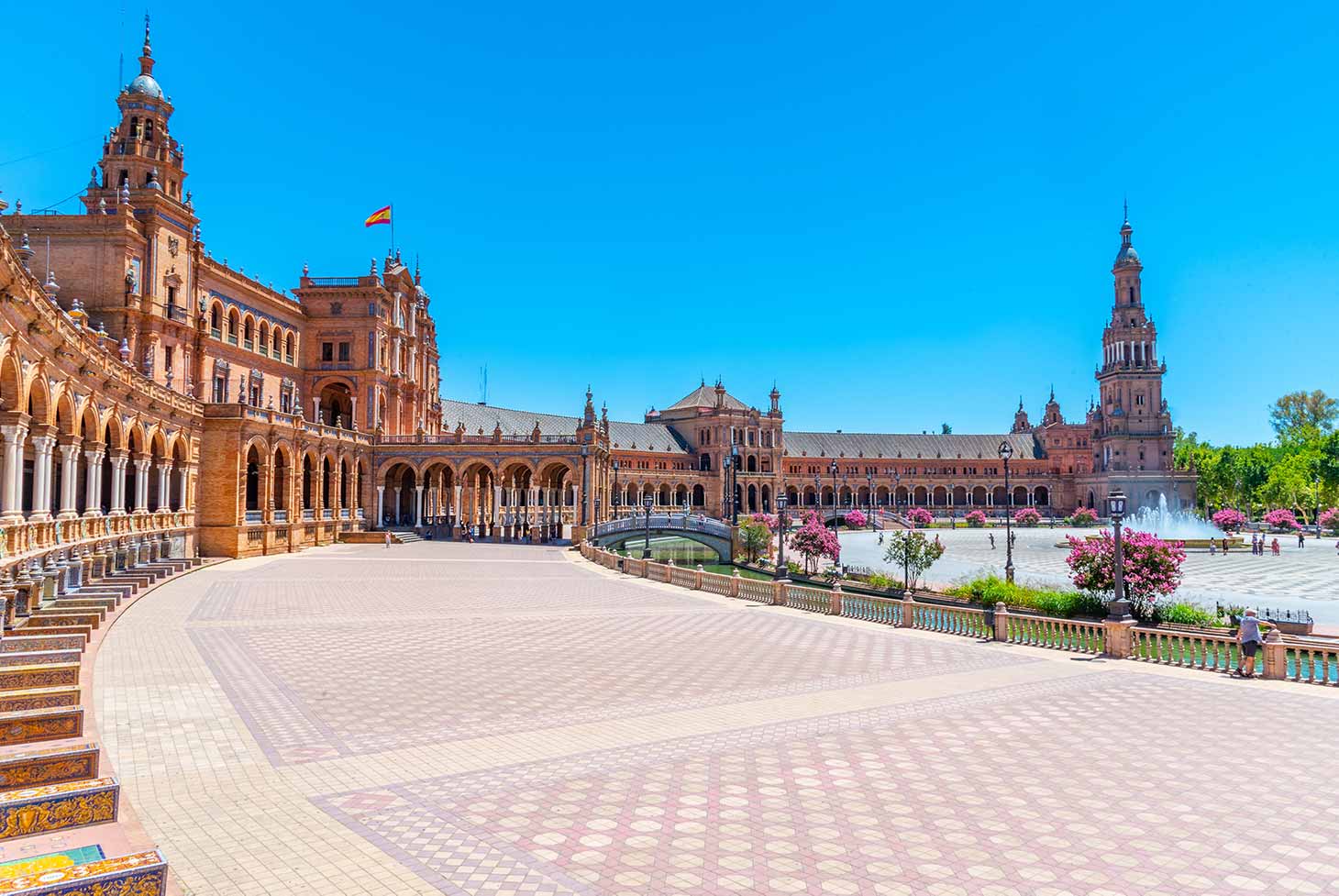 Explore the wonders of Seville, a city steeped in history and brimming with vibrant culture. Throughout the day, we will be exploring a wide array of family-friendly activities that will not only engage and educate but also instill a sense of adventure and excitement.
Kickstart your day with a visit to the spectacular Seville Aquarium. A marvel of biodiversity, the aquarium offers an interactive experience that allows you to discover the rich marine life of the Guadalquivir River, the Atlantic Ocean, the Amazon River, and the Pacific Ocean. Watch your kids' faces light up with awe as they encounter more than 7,000 sea creatures and learn about Christopher Columbus's historic voyage.
Next, embark on a thrilling exploration of the Maria Luisa Park, one of the city's most significant green spaces. Here, you can rent a rowboat to paddle around the park's charming pond or take a family bike ride along the extensive network of trails. Don't forget to visit the majestic Plaza de España located within the park, a magnificent semi-circular plaza renowned for its impressive ceramic tiles depicting the provinces of Spain.
In the afternoon, treat your family to a puppet show at the 'La Casa del Títere,' Seville's Puppet Centre, which is always a hit with younger children. This charming theatre offers a variety of puppetry styles, from marionettes to shadow puppets, and serves as an engaging introduction to the art of puppetry.
Towards the evening, head to the iconic Isla Mágica Theme Park, where history and adrenaline-fueled fun merge. This theme park is based on the 16th-century Age of Discovery and features a variety of rides and shows suitable for all ages. From white-knuckle roller coasters to captivating magic shows, there is something for everyone to enjoy.
Excellent Individualized Tour Company for People who do not want to go on Package Tours. I used Emily to arrange a tour of Southern Spain in January, 2020 for 4 people. It turned out to be great. What I do not like is being shepherded around to cheesy tourist sites and waiting in lines of tourists. Emily arranged for very competent and efficient drivers, fantastic guides, very good hotels and even recommended restaurants for each location. The best thing about using Emily is that when she arranged for (at my request) wine tastings, olive oil tastings, a flamenco show is that all of them were authentic and interesting and none of them were contrived or cheesy. While on the trip, she checked in and made sure everything went smoothly. When we went to the Alhambra or other ticketed sites, we always got to skip the line due to Emily. There was one overall price per person (depends on double/single room) that I felt was very fair for the level of service provided.
Day 7: Savouring Sevilla: Historical Walks, Flamenco, & More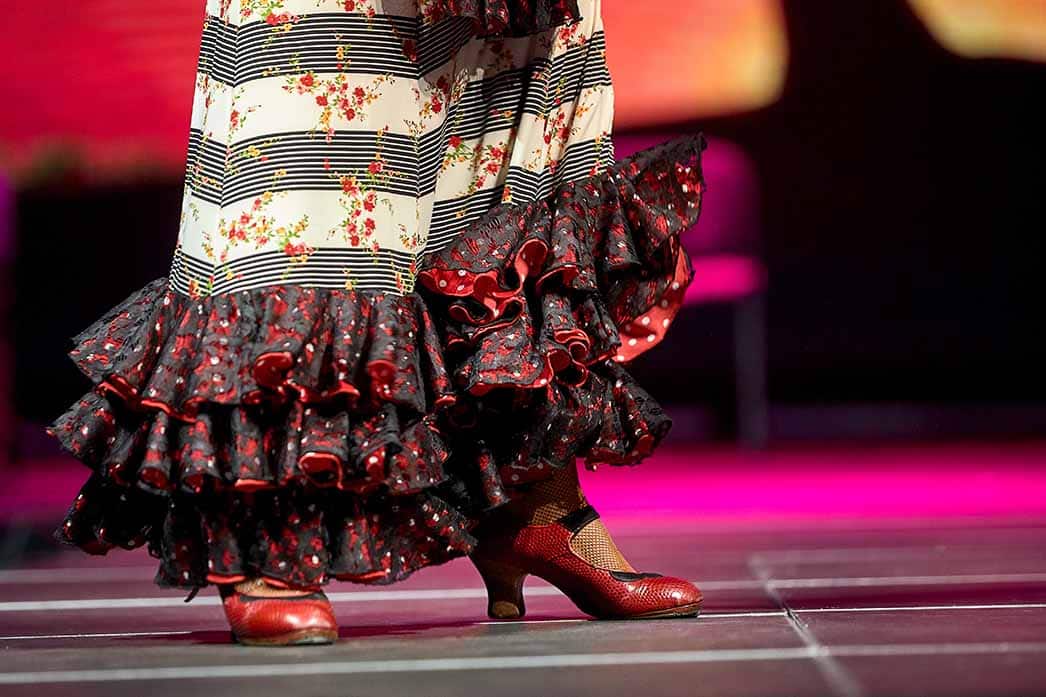 Today we explore the vibrant city of Sevilla, a place filled with stunning architecture, lively plazas, and the mesmerizing rhythms of flamenco. Your day will unfold with a guided walking tour featuring the city's walls, the tranquil Murillo Gardens, a deep dive into the Barrio Santa Cruz, a royal visit to the Alcazar, and an evening filled with flamenco fun.
In the morning, meet your guide in the hotel lobby, who will escort you on a walking journey through the city's historical charms. Start your exploration with a visit to the ancient city walls, a testament to Sevilla's storied past, which bears silent witness to the city's diverse cultural heritage.
Next, immerse yourself in the tranquil beauty of the Murillo Gardens. This delightful green space, filled with the fragrance of orange trees and adorned with colorful flowerbeds, offers a peaceful retreat in the heart of the city. You'll then take a leisurely stroll through the narrow winding streets of the Barrio Santa Cruz, the city's old Jewish quarter. This labyrinthine neighborhood, filled with quaint plazas, traditional tapas, bars, and picturesque patios, reveals the city's old-world charm at every turn.
The next stop is a royal one – the Alcazar of Sevilla. Known as one of the most beautiful palaces in Spain, this UNESCO World Heritage Site serves as a perfect example of the Mudejar architecture. Your guide will lead you through the fortress and its lush gardens, offering historical insights into the lives of the Moorish and Christian monarchs who once resided here.
After the guided tour, it's time for independent exploration. Visit the iconic Sevilla Cathedral, the world's largest Gothic cathedral, and its adjoining Giralda Tower. Ascend the tower for a panoramic view of the city that is truly breathtaking.
As the evening draws in, it's time for a fiery flamenco dance lesson in the vibrant Macarena Quarters. Here, the whole family will get the chance to learn the basics of this passionate dance form, an essential part of Andalusian culture. This is not just a dance lesson, but a fun and interactive way to engage with the local culture, making this day in Sevilla a truly memorable one.
Day 8: Exploring the Majestic Doñana National Park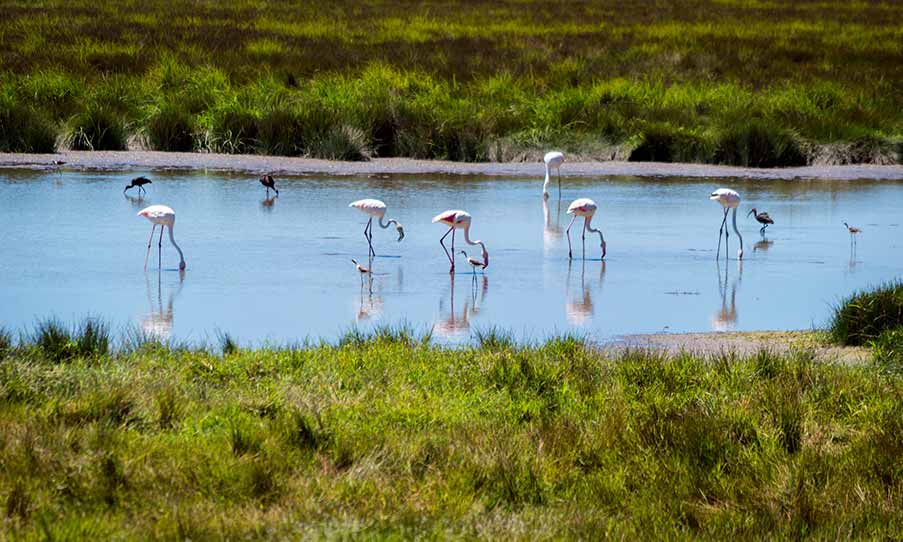 On the eighth day of our adventurous family itinerary, we will head towards the pristine waters of the Atlantic coast, nestled near the mouth of the Guadalquivir River. Here, you'll meet your driver in your Sevilla hotel lobby for a pleasant drive towards Doñana National Park, a UNESCO World Heritage Site renowned for its rich biodiversity.
Your day will commence with an invigorating kayaking tour guided by a local expert who will enrich your journey with insightful commentary about the park's unique flora and fauna. This immersive, water-level perspective provides an extraordinary opportunity to spot the park's many inhabitants, including pink flamingos, horses, cattle, hawks, and, if you're lucky, the elusive Iberian Lynx.
After the tour, you'll head to the quaint locale of Bajo de Guia, where you can enjoy a delightful lunch while admiring the serene seaside views. After a fulfilling meal, your afternoon is free for relaxing on the pristine beach, soaking in the warm sun, and building sandcastles.
We'll return to Sevilla later in the afternoon, ensuring you'll have ample time to board your AVE train back to Madrid, marking the end of a rewarding day spent amidst nature's wonders.
Day 9: Farewell Andalucia: Homeward Bound
As we approach the final day of our unforgettable 9-day family itinerary in Andalucia, we prepare to bid adieu to the enchanting land that has been our home for the past week. A driver will be ready at your hotel to escort you to Barajas Airport for your flight home.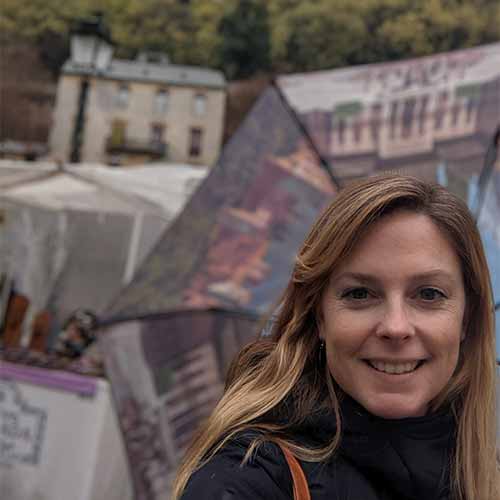 Say Ola to Emily, your personal tour planner at Guided Spain Tours. Get in touch by filling in the form below and requesting your complimentary itinerary!
Concluding An Enriching Family Adventure In Andalucia
From exploring the architectural wonders of Granada and Sevilla, venturing through the serene landscapes of Doñana National Park, to engaging in exhilarating activities in Estepona, every day brought a new perspective to the soul of Andalucia for your family.
If you would like to discuss a family itinerary in the Costa Del Sol and Andalucia, or any other region of Spain, simply contact our team for a complimentary family itinerary today!
Highly recommend Emily! Emily created a personalized itinerary for us in southern Spain. She was very knowledgeable about the region, attentive, and personable. She returned emails properly, and was a pleasure to work with. Emily was flexible and did not make mind making changes in the itinerary-- Her goal is to please her customers!
Emily is GOOD! Emily arranged a 14 day tour for us in Spain at short notice of a week or so. The whole tour was beautifully organized, amazingly flexible and the rare glitches were attended to and addressed, literally instantly. For sure we will be back for further tours with her. Thanks, Emily.
Best Tours from Emily! Words can't express how grateful it was to be able to call on Emily for help with some excursions in Spain. Emily, thanks soo much. You're the BEST!!!
Spain and Portugal trip: Emily did an amazing job Of setting up our trip through Spain and Portugal. All of our tours were outstanding and personalized. We had a wonderful time!
Private Tour: Emily is a pleasure to work with. She arranged hotels, activities, tour guides and transportation in Barcelona, Madrid, Segovia, Toledo, Cordoba, Avila, Seville, Malaga, Gibraltar. She was extremely responsive when we had questions and made sure that everything flowed smoothly.