Full-Day Gibraltar Day Trip
Our Day Tour of Gibraltar
Welcome to our full-day guided tour of Gibraltar, where you'll encounter a unique blend of cultural, historical, and natural attractions, with influences from the UK, Spain, and North Africa evident in its architecture, food, and traditions.
From the iconic Rock of Gibraltar and its Barbary macaques to the panoramic views at Europa Point and the multicultural vibe of Main Street, the small British territory provides an unexpected wealth of experiences that defy its size.
What Included in Our Gibraltar Day Trip?
Arrival and Visit to Europa Point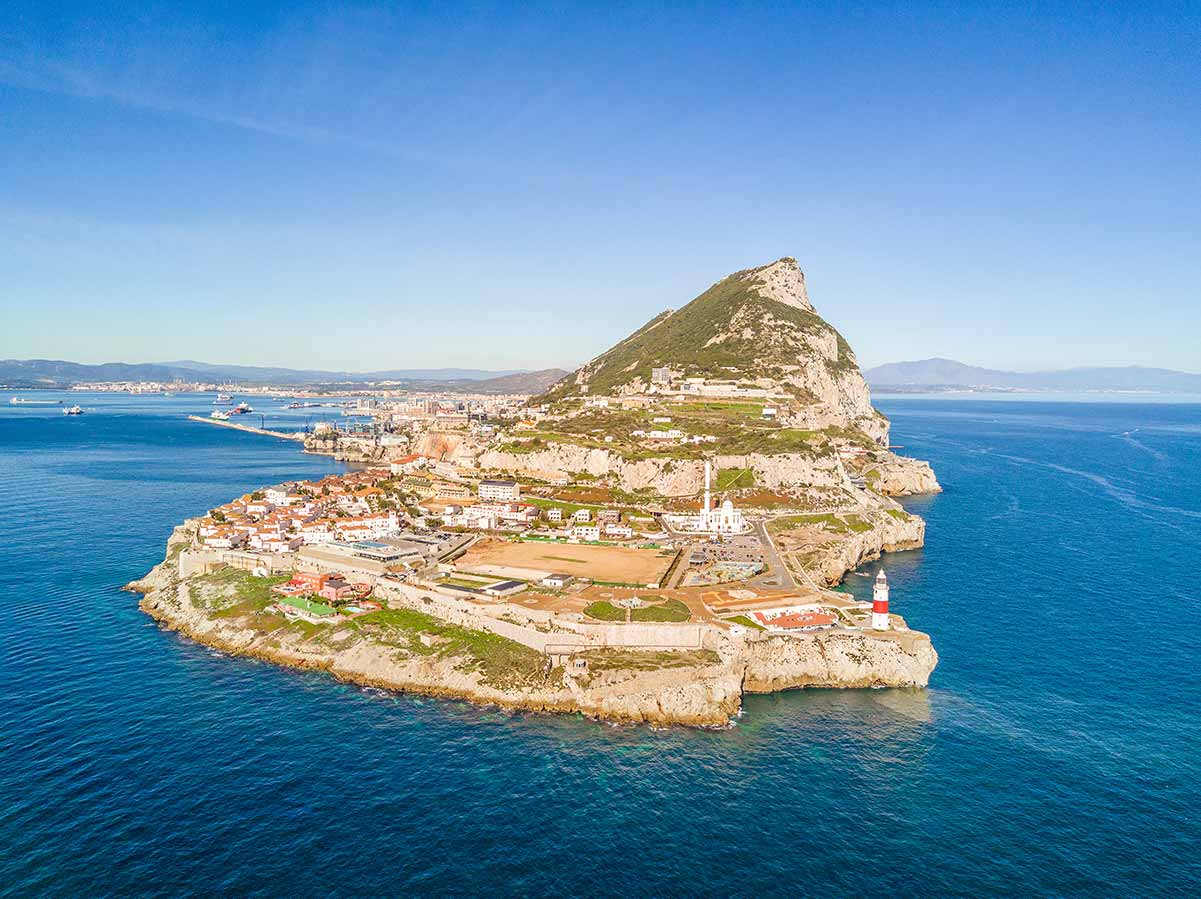 Begin your day with a comfortable private transfer from your accommodation to Gibraltar. Once there, your guide will introduce the area's rich history and diverse culture.
Our first stop is Europa Point, the southernmost point of Gibraltar. Here, you can admire breathtaking Mediterranean, Atlantic, and African views while exploring landmarks like the Europa Point Lighthouse and the Ibrahim-al-Ibrahim Mosque.
10 Day Private Tour: It was such a pleasure to work with Emily. Everything went off without a hitch! There were some changes either in drivers or guides but this was communicated in advance via whats app. Drivers were always on time and very professional. Our 2 favorite guides were Daniel Guia in Madrid and Luis Salas in Seville. They gave great recommendations for shopping, restaurants or sights to visit when you were on your own. We had so many wonderful experiences on our trip from the private horse show outside of Cordoba with a live Spanish guitarist to the white villages , tapas bars, walking tours of Seville, Madrid and the Alhambra. Emily was in contact all the time if needed . Sorry Emily it took so long to write this, life gets so busy and that 's why you have Guided Spain plan your trip!
Ascend the Rock of Gibraltar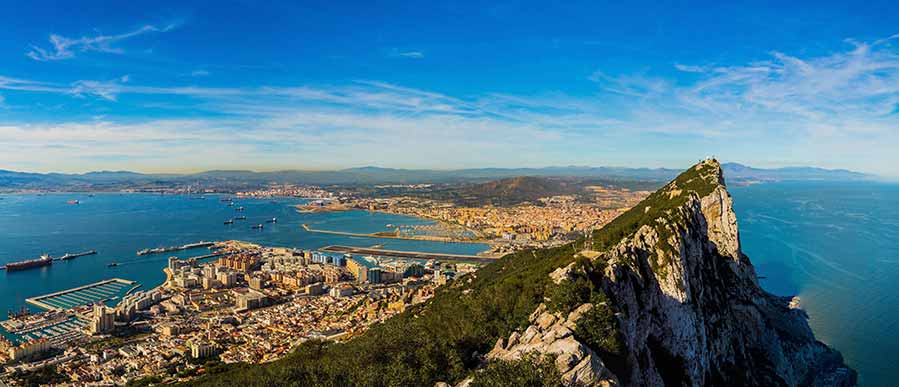 Next, we head to the Rock of Gibraltar, a limestone ridge rising over 400 meters above sea level. A cable car ride whisks you to the top, where you're greeted by panoramic vistas of the city, the Spanish coastline, and the Moroccan Rif Mountains.
It's also home to the famous Barbary macaques, who are as curious about you as you are about them!
The Barbary Apes Den: Europe's Only Wild Monkeys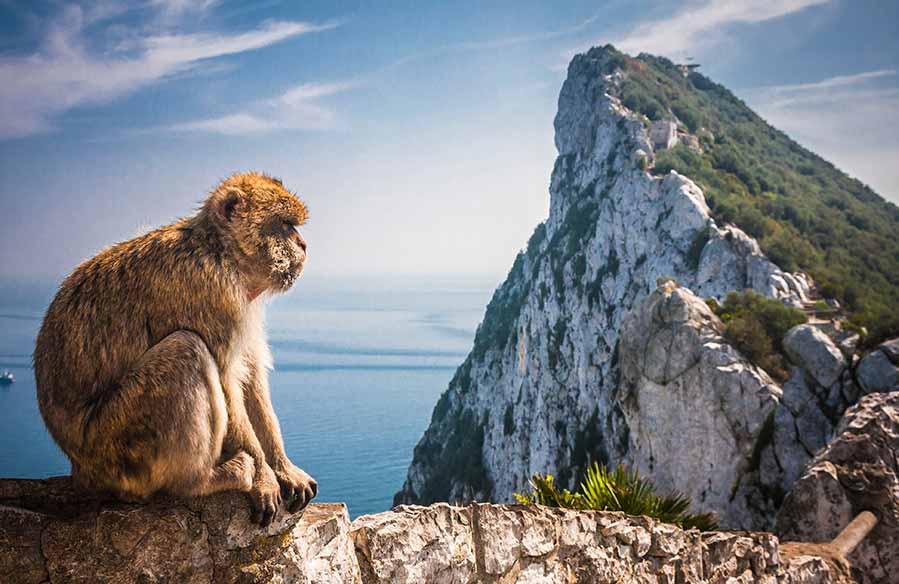 At the Barbary Apes Den, one of Gibraltar's most popular attractions, you'll get the unique opportunity to interact with the Barbary macaques, Europe's only wild monkey population. The den, located within the Gibraltar Nature Reserve, comprises around 300 macaques distributed among five troops.
Upon arriving, you'll be greeted by the playful and curious monkeys freely roaming their natural habitat. These friendly creatures are accustomed to human visitors but remember, they're still wild animals. Our guide will provide important tips to ensure both you and the macaques have a safe, enjoyable encounter.
Watch these fascinating animals in action – playing, grooming each other, or simply lounging around, all against the backdrop of stunning views of the city below and the Straits of Gibraltar. Listen to their vocal interactions and observe their intriguing social dynamics.
Remember to keep your belongings secure, as these playful primates are known for their quick hands and curious nature!
Explore St. Michael's Cave and Siege Tunnels
The next destination on our Gibraltar day tour is St. Michael's Cave.
This spectacular natural grotto inside the Rock has inspired legends for centuries and now serves as a unique concert venue. Your guide will illuminate the cave's history as you marvel at its stalagmites and stalactites.
From here, we venture into the Great Siege Tunnels, a labyrinthine network carved by the British during the Great Siege of Gibraltar in the late 18th century.
Fabulous Spain/Portugal trip through Emily! We booked with Emily solely after reading these reviews for a 2 week trip to Portugal and southern Spain. Never met her prior. She and her team exceeded our expectations. Every detail of the trip went smoothly and her planning was perfect for our group. Lots of guided tours intermingled with just the right amount of free time. We challenged Emily and her team with 3 generations of travelers from 18 months to upper 60's and she handled our group perfectly, such as baby seats in cars and cribs in hotel rooms. Our trip included Lisbon, Porto, Sevilla, and Madrid with day trips to Cordoba, Rhonda and and a small "white city." All in, we would highly recommend Guided Spain Tours, Emily and her team for any travel in Spain and Portugal. She also does Morocco but we didn't have time for that.
Experience Gibraltar's Main Street
We conclude the day with a stroll down Main Street, Gibraltar's bustling shopping district. A melange of British, Spanish, and Moroccan influences, it's the perfect place to pick up souvenirs, from traditional British goods to Spanish ceramics and Moroccan crafts.
Return To Your Accommodation
As the day comes to a close, our driver will escort you back to your accommodation, bringing an end to your Gibraltar adventure.
Reflect on the day's experiences, from the stunning views atop the Rock to the echoes of history in St. Michael's Cave and the multicultural vibes of Main Street.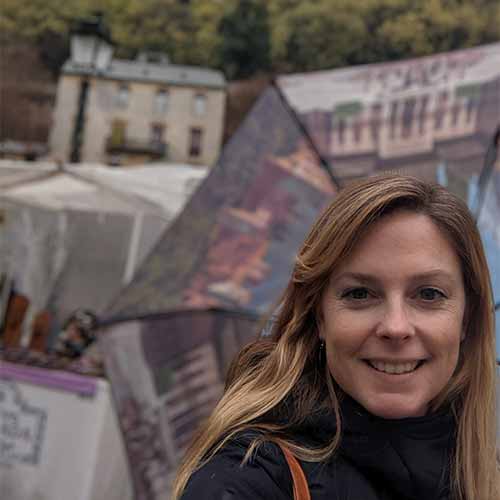 Say Ola to Emily, your personal tour planner at Guided Spain Tours. Get in touch by filling in the form below and requesting your complimentary itinerary!
Contact Us To Include Gibraltar In Your Spanish Itinerary
Gibraltar's diverse culture and captivating history make for an exciting full-day tour. However, we can tailor your experience to suit your interests, creating bespoke itineraries that bring your dream Gibraltar experience to life.
Contact us to start planning your unique Gibraltar adventure.
Highly recommend Emily! Emily created a personalized itinerary for us in southern Spain. She was very knowledgeable about the region, attentive, and personable. She returned emails properly, and was a pleasure to work with. Emily was flexible and did not make mind making changes in the itinerary-- Her goal is to please her customers!
Emily is GOOD! Emily arranged a 14 day tour for us in Spain at short notice of a week or so. The whole tour was beautifully organized, amazingly flexible and the rare glitches were attended to and addressed, literally instantly. For sure we will be back for further tours with her. Thanks, Emily.
Best Tours from Emily! Words can't express how grateful it was to be able to call on Emily for help with some excursions in Spain. Emily, thanks soo much. You're the BEST!!!
Spain and Portugal trip: Emily did an amazing job Of setting up our trip through Spain and Portugal. All of our tours were outstanding and personalized. We had a wonderful time!
Private Tour: Emily is a pleasure to work with. She arranged hotels, activities, tour guides and transportation in Barcelona, Madrid, Segovia, Toledo, Cordoba, Avila, Seville, Malaga, Gibraltar. She was extremely responsive when we had questions and made sure that everything flowed smoothly.
Other Day Trips in Southern Spain