Full-Day Sailing Itinerary: Costa de la Luz
Our Sailing Tour To Costa de la Luz
A beacon of radiant sunlight, long stretches of white-sand beaches, and a rich sailing legacy, Costa de la Luz, on the Atlantic, is a dream destination for lovers of the sea. Our full-day sailing tour takes you on an adventure across these shimmering waters, uncovering the natural splendors, historic landmarks, and captivating local culture that make this coast truly special.
Prepare to sail under the brilliant skies that have given Costa de la Luz its name, and immerse yourself in an experience filled with unforgettable moments.
What is Included in our Costa de la Luz Day Trip?
Guided Tour of Bolonia's Roman Ruins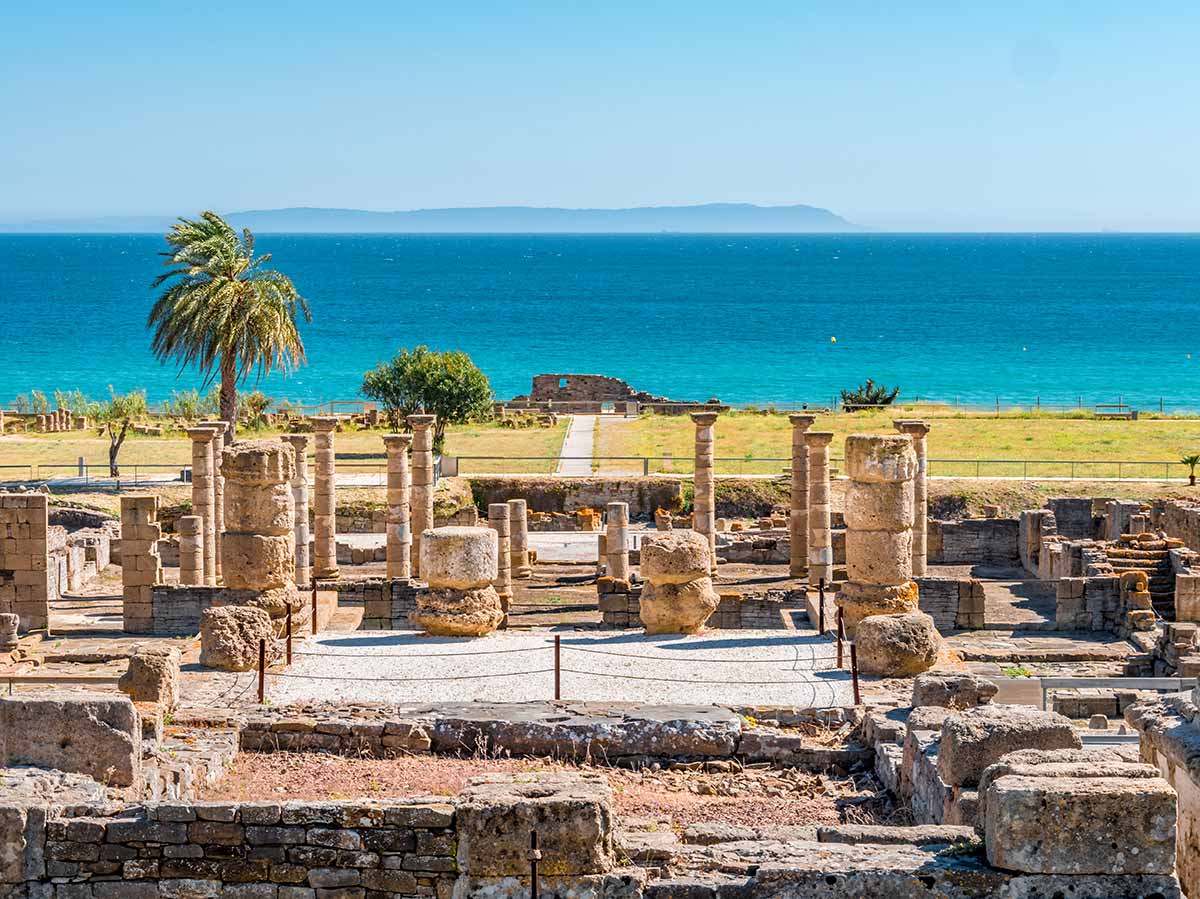 Our first destination will see you dock at Bolonia, home to the ruins of a small Roman fishing village. With our knowledgeable guide, explore this ancient site where you'll learn about the production of "garum," a fish-based sauce that was a staple in the Roman diet.
As you walk amongst these historic structures, with the ocean as your backdrop, feel the whispers of the past, bringing stories of an age-old civilization to life.
10 Day Private Tour: It was such a pleasure to work with Emily. Everything went off without a hitch! There were some changes either in drivers or guides but this was communicated in advance via whats app. Drivers were always on time and very professional. Our 2 favorite guides were Daniel Guia in Madrid and Luis Salas in Seville. They gave great recommendations for shopping, restaurants or sights to visit when you were on your own. We had so many wonderful experiences on our trip from the private horse show outside of Cordoba with a live Spanish guitarist to the white villages , tapas bars, walking tours of Seville, Madrid and the Alhambra. Emily was in contact all the time if needed . Sorry Emily it took so long to write this, life gets so busy and that 's why you have Guided Spain plan your trip!
Visit Cape Trafalgar & Lighthouse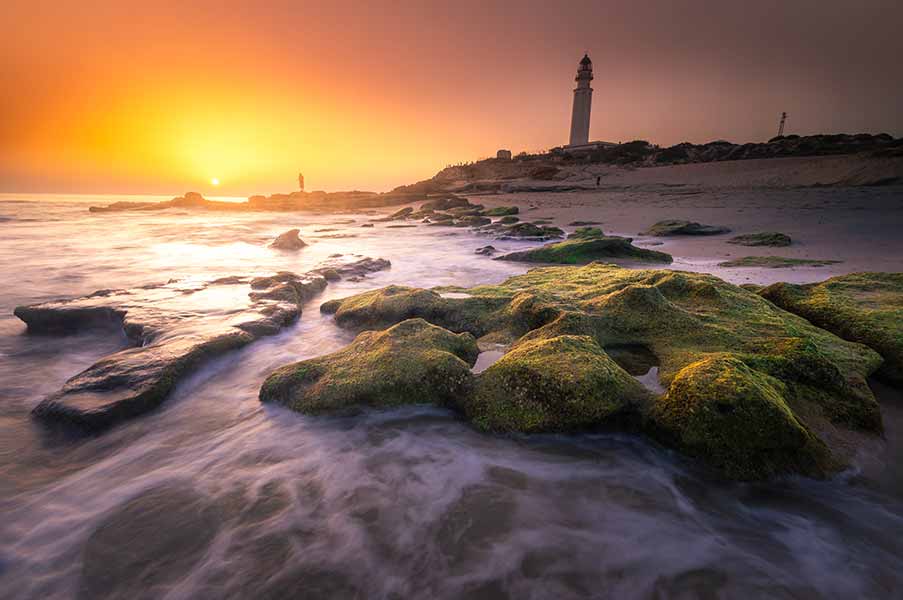 Next, we set sail northward along the coast to the historic Cape Trafalgar and its iconic lighthouse.
Here, you'll hear the riveting tale of Admiral Nelson's final battle, a chapter of naval history that took place in these very waters. The lighthouse, standing tall against the vast expanse of the sea, adds a poignant touch to the story of courage and valor.
Tour of the Mozarabic Village of Vejer de la Frontera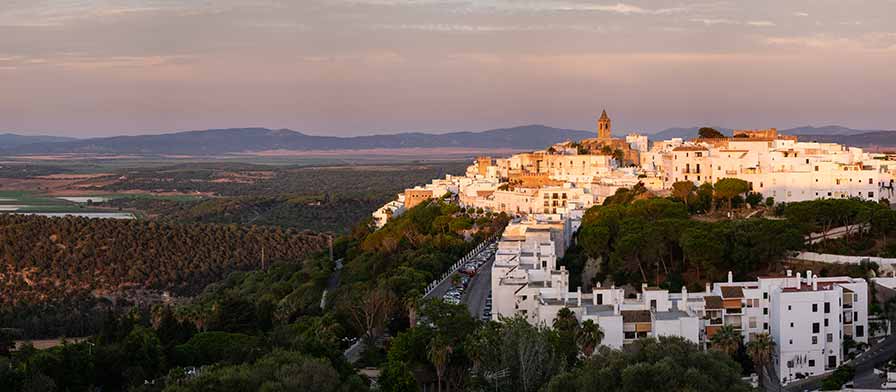 Our last stop is the charming Mozarabic village of Vejer de la Frontera. Perched high above the coast, this town offers stunning panoramic views of Costa de la Luz.
Walk through its narrow, winding streets, soak in the picturesque scenery, and get a taste of local life.
Fabulous Spain/Portugal trip through Emily! We booked with Emily solely after reading these reviews for a 2 week trip to Portugal and southern Spain. Never met her prior. She and her team exceeded our expectations. Every detail of the trip went smoothly and her planning was perfect for our group. Lots of guided tours intermingled with just the right amount of free time. We challenged Emily and her team with 3 generations of travelers from 18 months to upper 60's and she handled our group perfectly, such as baby seats in cars and cribs in hotel rooms. Our trip included Lisbon, Porto, Sevilla, and Madrid with day trips to Cordoba, Rhonda and and a small "white city." All in, we would highly recommend Guided Spain Tours, Emily and her team for any travel in Spain and Portugal. She also does Morocco but we didn't have time for that.
Sailing Back: Return Journey with a Costa de la Luz Sunset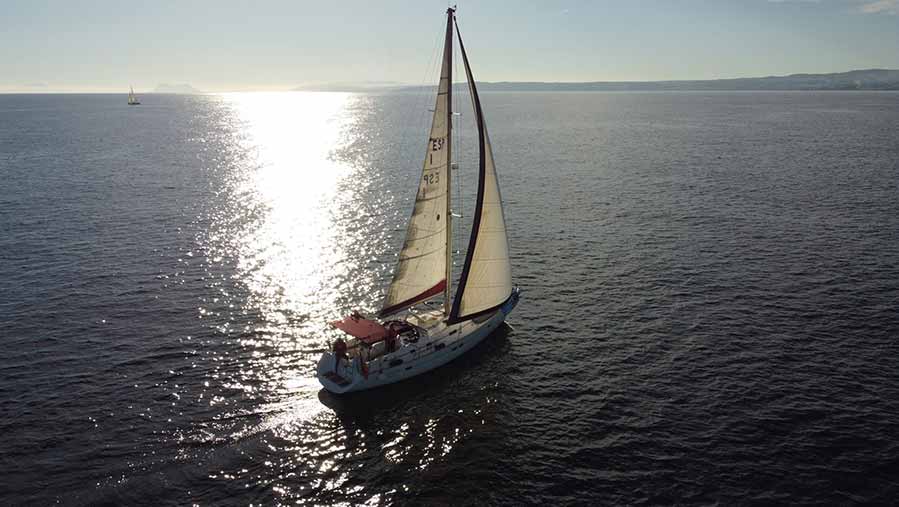 As our journey ends, we embark on a serene sail back along the coast. Witness the enchanting spectacle of a Costa de la Luz sunset as the sky paints itself in hues of pink and orange, casting a warm glow on the sparkling sea. It's the perfect end to an unforgettable day.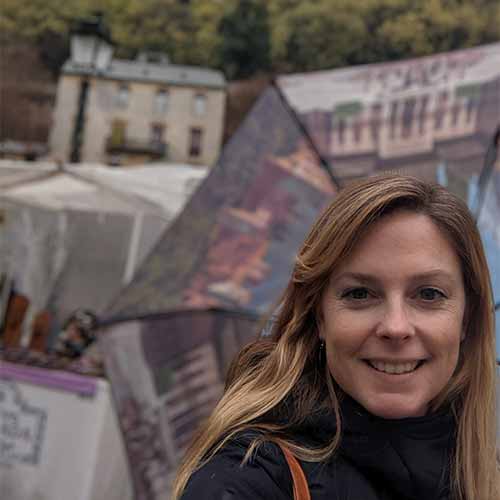 Say Ola to Emily, your personal tour planner at Guided Spain Tours. Get in touch by filling in the form below and requesting your complimentary itinerary!
Crafting Your Perfect Costa de la Luz Experience
Our full-day sailing tour offers a fascinating exploration of Costa de la Luz, but your adventure doesn't have to stop here. Our dedicated team is ready to customize your experience, whether you want to delve deeper into the region's history, explore more of its natural beauty, or indulge in its culinary delights.
Contact us to craft your perfect Costa de la Luz itinerary.
Highly recommend Emily! Emily created a personalized itinerary for us in southern Spain. She was very knowledgeable about the region, attentive, and personable. She returned emails properly, and was a pleasure to work with. Emily was flexible and did not make mind making changes in the itinerary-- Her goal is to please her customers!
Emily is GOOD! Emily arranged a 14 day tour for us in Spain at short notice of a week or so. The whole tour was beautifully organized, amazingly flexible and the rare glitches were attended to and addressed, literally instantly. For sure we will be back for further tours with her. Thanks, Emily.
Best Tours from Emily! Words can't express how grateful it was to be able to call on Emily for help with some excursions in Spain. Emily, thanks soo much. You're the BEST!!!
Spain and Portugal trip: Emily did an amazing job Of setting up our trip through Spain and Portugal. All of our tours were outstanding and personalized. We had a wonderful time!
Private Tour: Emily is a pleasure to work with. She arranged hotels, activities, tour guides and transportation in Barcelona, Madrid, Segovia, Toledo, Cordoba, Avila, Seville, Malaga, Gibraltar. She was extremely responsive when we had questions and made sure that everything flowed smoothly.
Other Day Trips in Southern Spain