Private Guided Day Trip to Segovia
Our Day Trip to Segovia From Madrid
Welcome to our guided day tour to the enchanting city of Segovia.
Brimming with history, Segovia is a UNESCO World Heritage site that offers a fascinating mix of Roman and Medieval architecture, quaint cobbled streets, and enticing regional cuisine for your day trip from Madrid.
Our private tour will whisk you away to an era where knights and castles were the order of the day.
What's Included in Our Segovia From Madrid Day Trip?
Madrid to Segovia: A Journey Back in Time
As your private transfer takes you from the vibrant heart of Madrid to the historic city of Segovia, you can relax and absorb the stunning views on the brisk 1-hour transfer.
The Majestic Acueduct of Segovia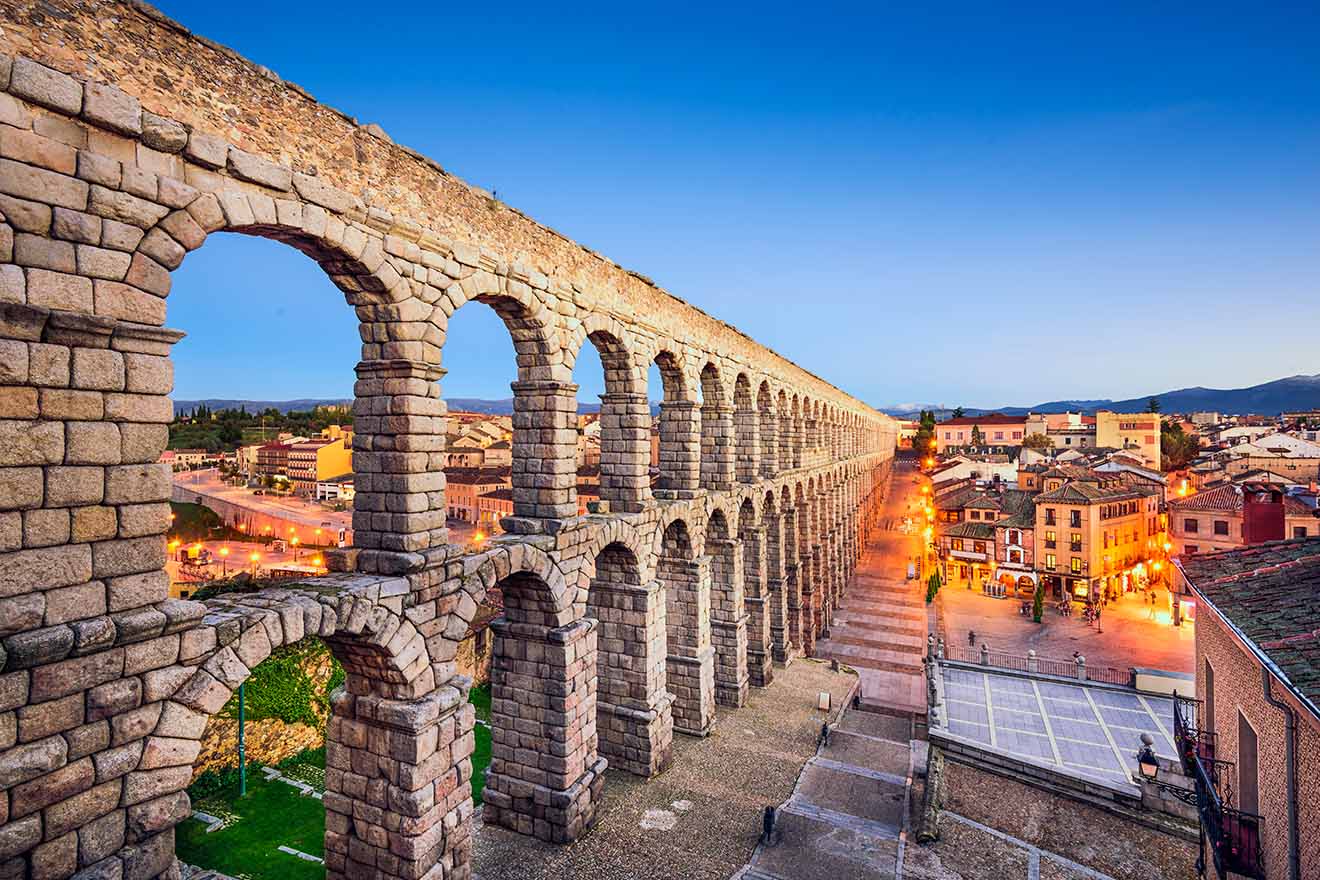 Arriving in Segovia, your first encounter will be with the iconic Roman aqueduct. This grand structure, stretching across Plaza Azoguejo, stands as a testament to the engineering prowess of the ancient Romans.
Your guide will take you on a detailed exploration of this architectural marvel, revealing fascinating insights about its construction and purpose. The towering granite blocks, standing without the aid of mortar, leave visitors marveling at this feat of ancient engineering.
10 Day Private Tour: It was such a pleasure to work with Emily. Everything went off without a hitch! There were some changes either in drivers or guides but this was communicated in advance via whats app. Drivers were always on time and very professional. Our 2 favorite guides were Daniel Guia in Madrid and Luis Salas in Seville. They gave great recommendations for shopping, restaurants or sights to visit when you were on your own. We had so many wonderful experiences on our trip from the private horse show outside of Cordoba with a live Spanish guitarist to the white villages , tapas bars, walking tours of Seville, Madrid and the Alhambra. Emily was in contact all the time if needed . Sorry Emily it took so long to write this, life gets so busy and that 's why you have Guided Spain plan your trip!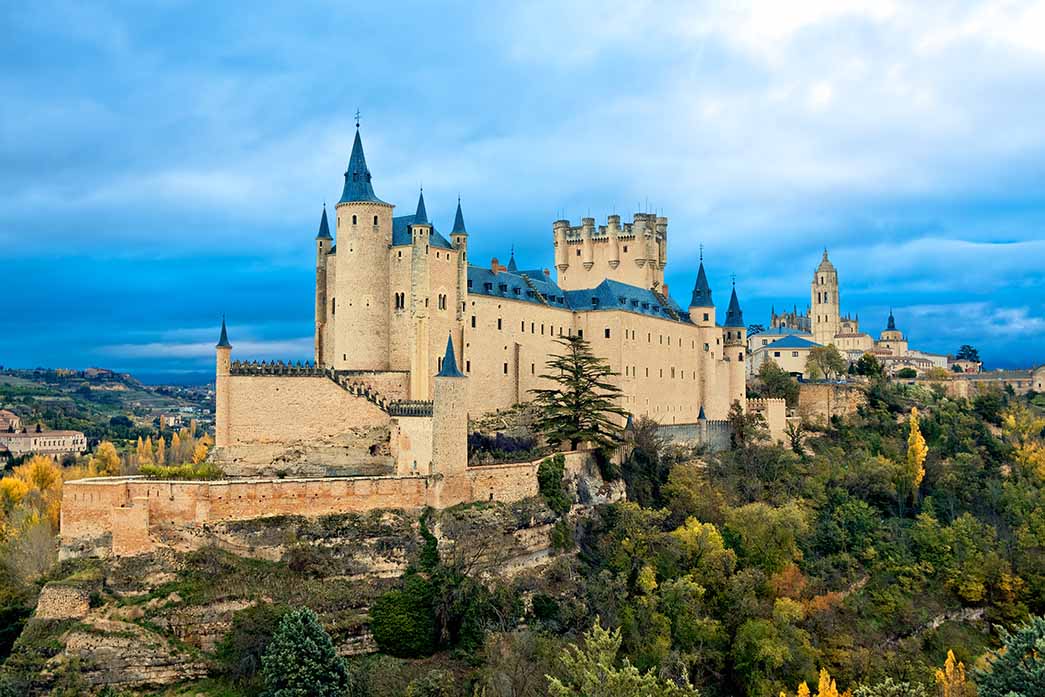 Next, journey to the Alcazar of Segovia, a stunning fortress that appears to be taken straight from a fairytale.
As you traverse the castle's regal halls and impressive towers, your guide will regale you with stories of the kings, queens, and knights who once roamed these spaces. Take in the breathtaking views of the city and surrounding landscapes from the Tower of Juan II, a perfect opportunity for unforgettable photos.
Inside the castle, your guide will point out the elaborate Mudejar ceilings and the impressive collection of medieval weaponry in the Armory Room.
Our 15-day Southern Spain tour - Amazing! It's so hard to come back to reality after experiencing a Guided Spain Tour! Emily arranged a tour for my husband and myself for cities in Southern Spain (Madrid, Toledo, Cordoba, Seville, Jerez de la Frontera, the White Villages and Ronda, Malaga, hiking the Caminito del Rey, and Granada). In addition, we traveled one day to Tangiers, Morocco and Gibraltar, then spending our last 4 days in Barcelona and visiting surrounding cities. It was an amazing trip, which provided professional, private drivers and fantastic, well-informed guides for all of the cities and activities. In addition, Emily was constantly in touch with us during the entire trip to make sure everything was going well. We could go on and on about all of the very special experiences we had, and will definitely use Guided Spain Tours for other trips in Spain, Portugal and Morocco. Our only wish is that Emily would also do tours worldwide!
Cathedral of Segovia Tour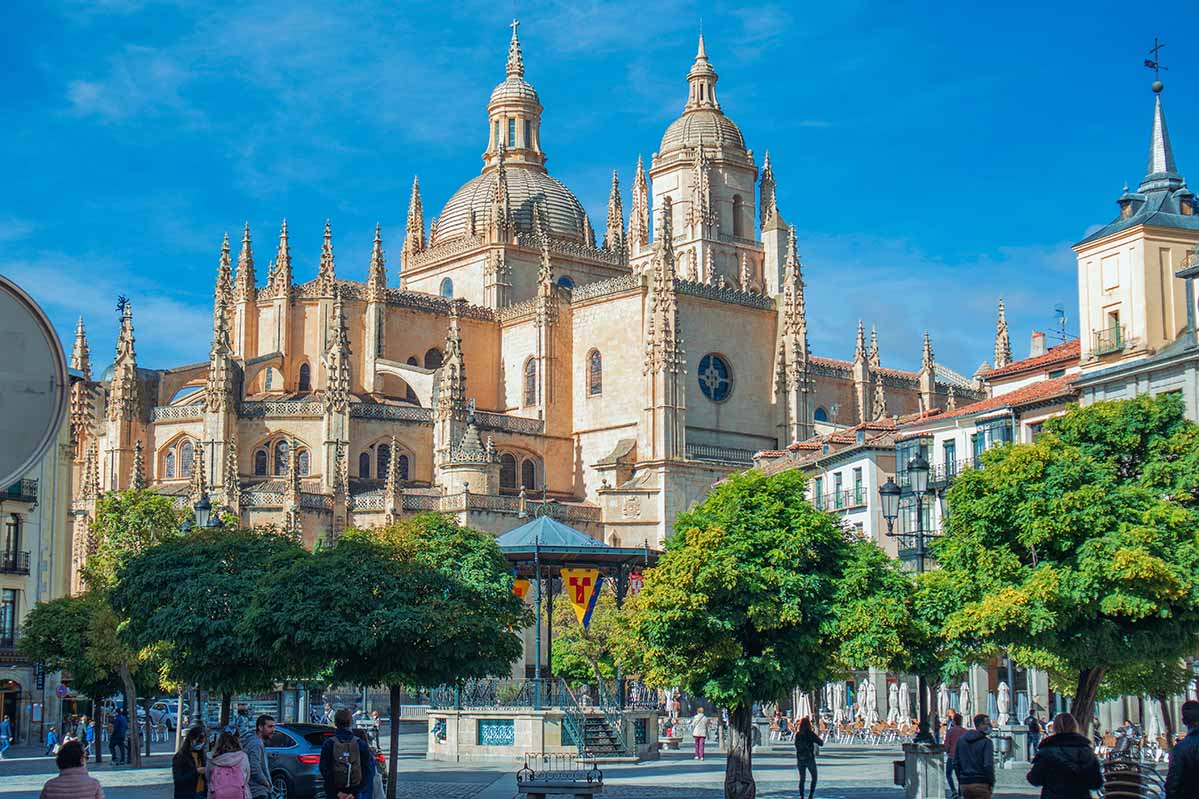 Your tour continues to the Cathedral of Segovia, a towering example of Gothic grandeur. Your guide will lead you through its vast nave, intricately decorated chapels, and the ornate cloister.
As you marvel at the cathedral's magnificent stained glass windows and impressive altarpiece, your guide will explain the significance of the cathedral's architecture and its role in the city's religious life.
Private Tour: Emily is a pleasure to work with. She arranged hotels, activities, tour guides and transportation in Barcelona, Madrid, Segovia, Toledo, Cordoba, Avila, Seville, Malaga, Gibraltar. She was extremely responsive when we had questions and made sure that everything flowed smoothly.
Segovia Old Town Walking Tour
Immerse yourself in Segovia's history with a guided walking tour of the old town.
Wander through a labyrinth of narrow streets, discover hidden plazas, and admire the city's well-preserved medieval architecture.
As you explore the old Jewish quarter and visit the city's historic marketplaces, your guide will share tales of the city's past, from its Roman roots to its vibrant medieval period.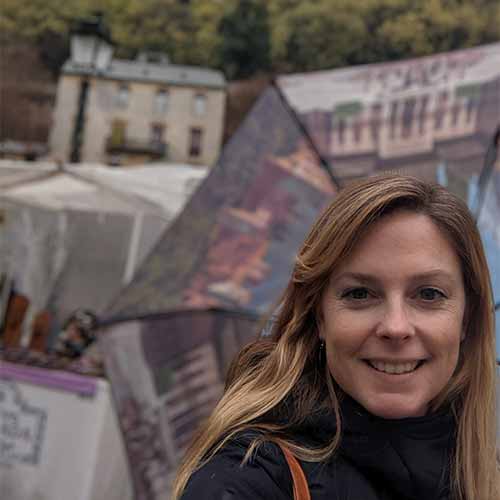 Say Ola to Emily, your personal tour planner at Guided Spain Tours. Get in touch by filling in the form below and requesting your complimentary itinerary!
Travel to Segovia With Us
If you're intrigued by Segovia and wish to explore further or desire a personalized itinerary tailored to your preferences, our expert tour planners are at your service to craft your perfect Segovian experience.
Highly recommend Emily! Emily created a personalized itinerary for us in southern Spain. She was very knowledgeable about the region, attentive, and personable. She returned emails properly, and was a pleasure to work with. Emily was flexible and did not make mind making changes in the itinerary-- Her goal is to please her customers!
Emily is GOOD! Emily arranged a 14 day tour for us in Spain at short notice of a week or so. The whole tour was beautifully organized, amazingly flexible and the rare glitches were attended to and addressed, literally instantly. For sure we will be back for further tours with her. Thanks, Emily.
Best Tours from Emily! Words can't express how grateful it was to be able to call on Emily for help with some excursions in Spain. Emily, thanks soo much. You're the BEST!!!
Spain and Portugal trip: Emily did an amazing job Of setting up our trip through Spain and Portugal. All of our tours were outstanding and personalized. We had a wonderful time!
Private Tour: Emily is a pleasure to work with. She arranged hotels, activities, tour guides and transportation in Barcelona, Madrid, Segovia, Toledo, Cordoba, Avila, Seville, Malaga, Gibraltar. She was extremely responsive when we had questions and made sure that everything flowed smoothly.
Other Day Trips from Madrid