10 Days in Portugal Itinerary
Your 10 Day Tour of Portugal
Our ten-day Portugal itinerary was designed to provide ideas and inspiration for your Portugal vacation. 
Our tour planners have done their best to fit in as many incredible experiences as they could in the ten-day period, however, for a totally customized itinerary tailored to your exact tastes, get in touch with our Portugal travel planners today.
Day 1 & 2: Exploring Porto
Porto is the perfect place to begin our ten-day itinerary of Portugal. Although best known as the city that gave its name to the sweet wine produced in the Douro Valley, Porto is increasingly gaining a reputation for spectacular architecture and food experiences.
Your private guide will take you on a walking tour of the city center, Avenida dos Aliados, and the surrounding Plaza General H. Delgado and Praça da Liberdade.
After enjoying some classically Portuguese Petiscos for lunch, you will then discover the most attractive part of the city, the picture-postcard perfect Ribeira, the river district and world heritage site where three of the most elegant bridges in Europe are located. 
Highlights of your Porto Walking Tour:
Walking tour of the Ribeira
Dom Luis I Bridge
Porto Cathedral
Palácio da Bolsa
Church of Sao Francisco
The Clerigos Tower
Avenida dos Aliados
Gardens of Palácio de Cristal
Sao Bento Train Station


In the evening it is truly essential that you pay a visit to one of the many celebrated wine cellars in Vila Nova de Gaia to sample some of the famous Port wine that bears the name of the city, before returning to your accommodation for the night.
Amazing experience! My husband Douglas and I just came back from a 10 days customized guided tour to Morocco organized by Emily from Guided Spain. It was an amazing trip. Our driver Youssef met us at the Casablanca Airport and he quickly became our guide, security guard and guardian angel! When I got sick he got me medicine and he always found the best toilets when we were on the road. Also, ice cream! We feel that we got the authentic Morocco experience with the riads (hotels) that Emily chose for us and the guides in the different cities we visited. The Merzouga Luxury Desert Camp was totally amazing as well as the visit with the Nomads,and the medinas. This is our second trip with Emily and as the first one, it was excellent. Our next one will be Portugal!
Day 3: Day Tour to Braga & Guimaraes
Your private guide and driver will collect you from your central Porto accommodation as you prepare to set off to visit two remarkable cities outside of Porto. The first, Braga, is considered the religious capital of Portugal, while the second, Guimaraes, is famous for its medieval character.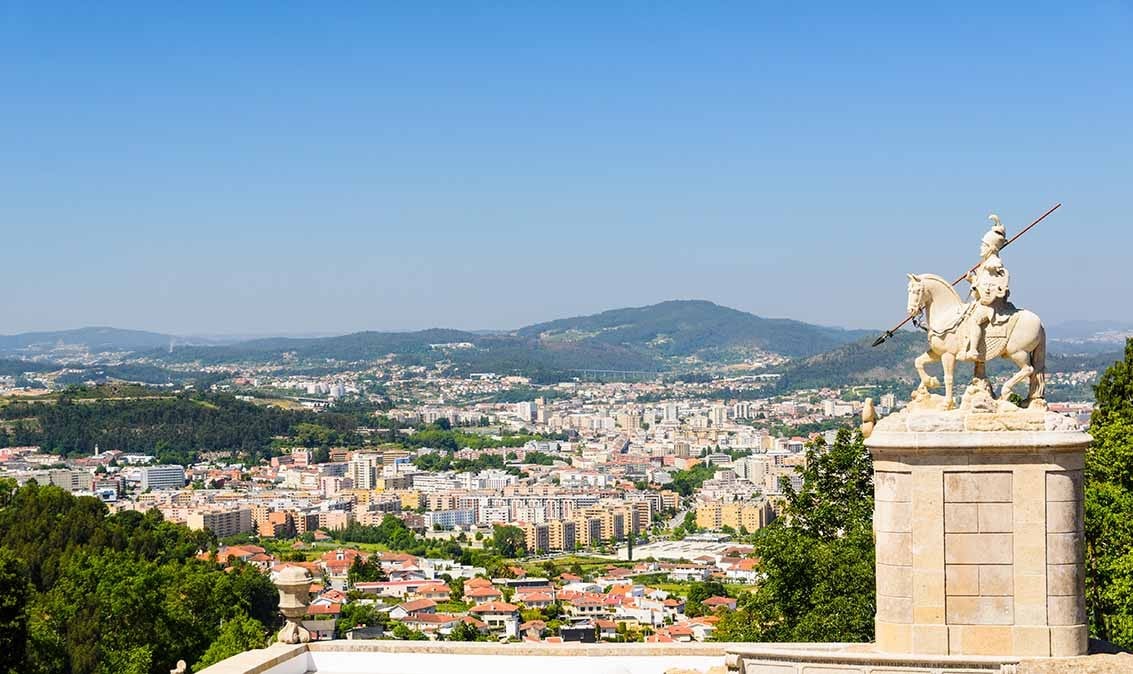 Braga is an ancient city founded in 16 B.C with links back to the Roman Empire. Rising to prominence during the Middle Ages as the religious center of Portugal, this heritage is evident through the many architectural and heritage sites that you will explore with your guide today. Including the oldest Cathedral in Portugal (constructed in 1089) and the sanctuary of Bom Jesus with its incredible baroque staircase.
Site in Braga:
Braga Cathedral
the Shrine of Our Lady of Sameiro
Bom Jesus Sanctuary


Before you reserve your place on this itinerary your private tour planner will be in touch to discuss your preferences for lunch in the afternoon before you step back into our luxury vehicle to make your way to our second destination of the day.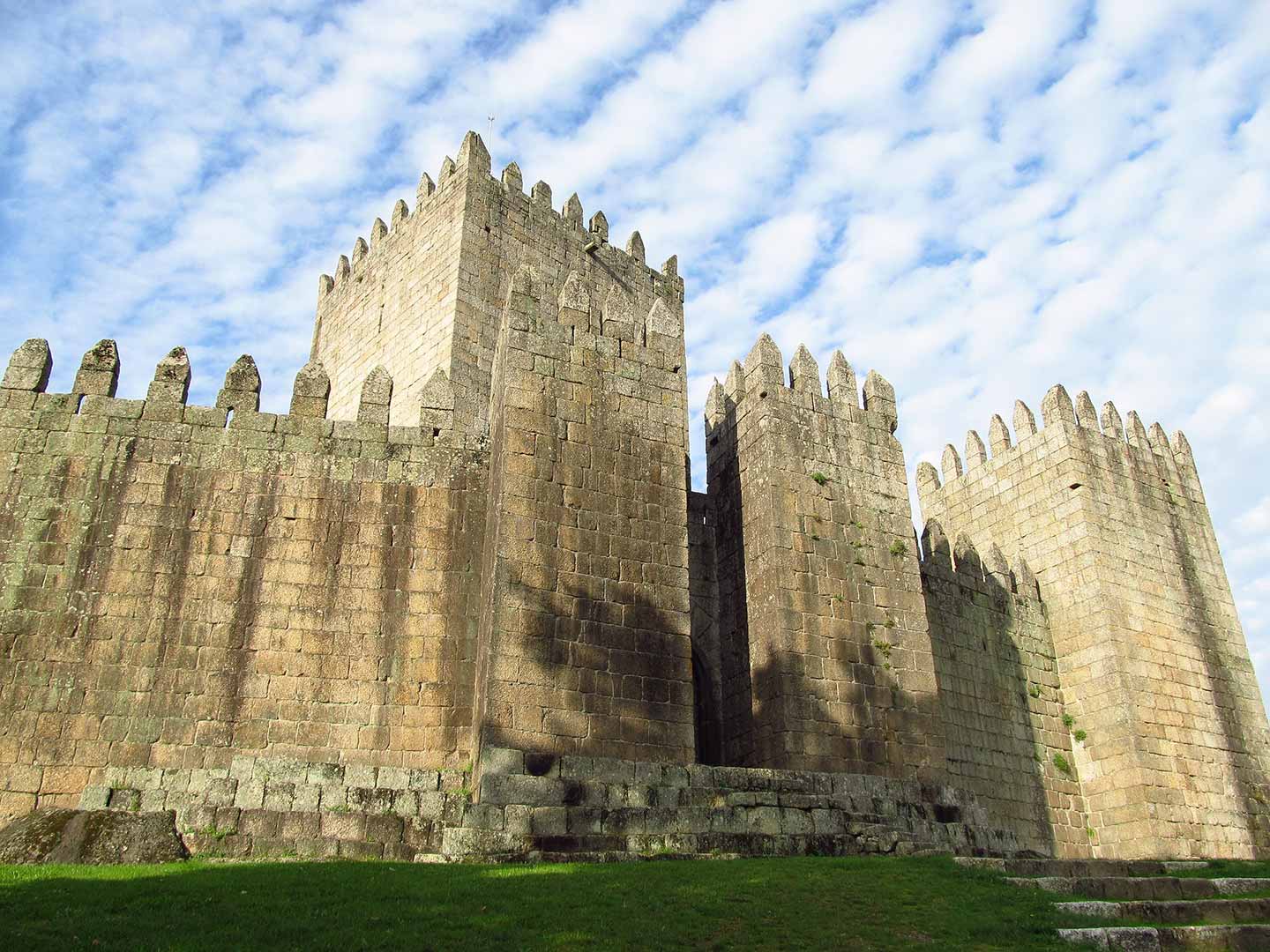 After a brief 30-minute scenic drive, you and your private driver-guide will arrive at the Guimarães, widely considered to be the historic heart and birthplace of Portugal due to the fact that Afonso Henriques, who would go on to become the first King of Portugal, was born here.
Its historic center surrounded by walls, declared a World Heritage Site, stands out for its cobbled streets such as Rua Santa María, its squares with quiet terraces, its churches, palaces, and typical buildings of Portuguese architecture.
Sits you will visit in Guimarães:
Guimaraes Castle
The Palace of the Dukes of Braganza
Churches of Our Lady of Oliveira and Consolation
Plaza de Oliveira
Cable car to the Sanctuary of Penha


After this full day's tour, your driver-guide will deliver you back to your hotel in Porto for a well-deserved dining experience and some rest!
Day 4: Amaranti & Douro Valley Day Tour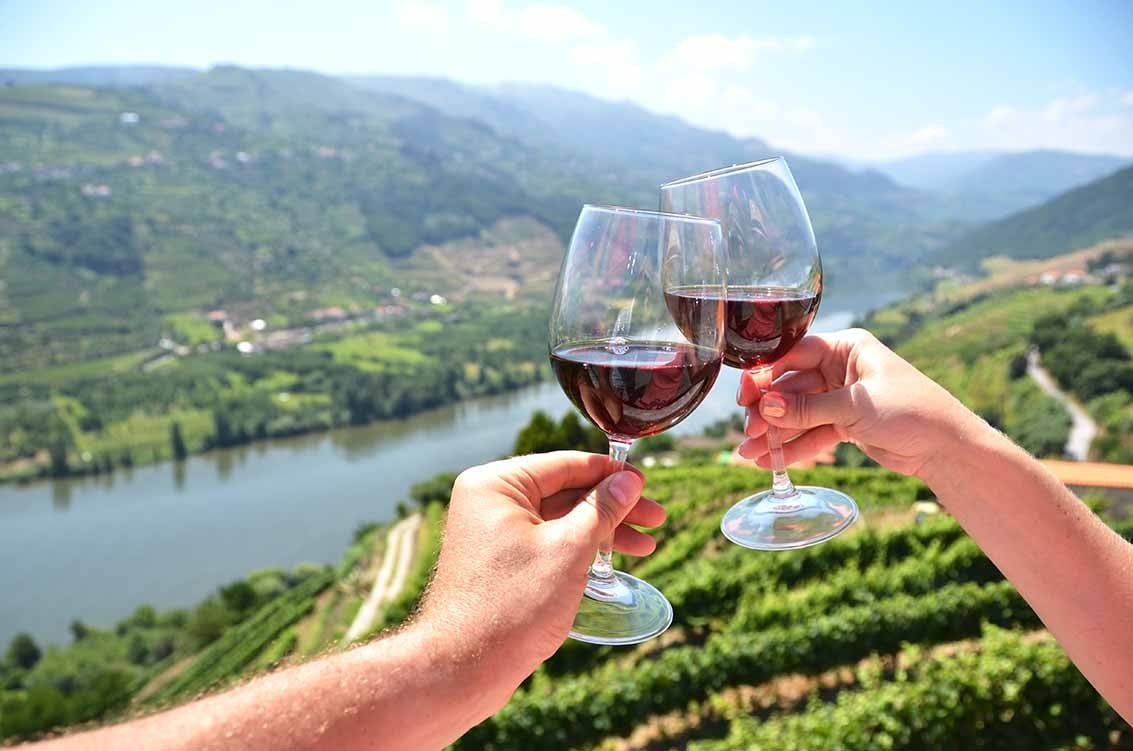 For day four activities we have planned another driver-guided tour experience for you as your chauffeur collects you from central Porto to make your way through winding roads and stunning vistas on the 50-minute drive to the lush green vineyards of the Douro Valley and river.
You are truly in the heart of Portuguese wine country now as you enjoy a special lunch and wine tasting experience of Regua & Pinhao in the Valley. 
Together with your guide, you will explore the Alto Douro Wine Region, a World Heritage Site with over 200,000 hectares under vine producing growing quantities of highly-rated red wines (as well as the traditional Port wines).   
Don't miss the historic pilgrimage town of Amarante where houses overhang the Tamega River. Enjoy the views as you continue through the picturesque hilly riversides and wine country's unique terroir. Perhaps enjoy a walk along the Douro River in Regua and see the famous terraced Douro vineyards that cover the riverside hills. 
We can arrange private visits to top wineries, including tasting sessions with top local wines, to accompany your luxury, delicious and traditional meal.
Best Tours from Emily! Words can't express how grateful it was to be able to call on Emily for help with some excursions in Spain. Emily, thanks soo much. You're the BEST!!!
Day 5: Porto to Coimbra to Lisbon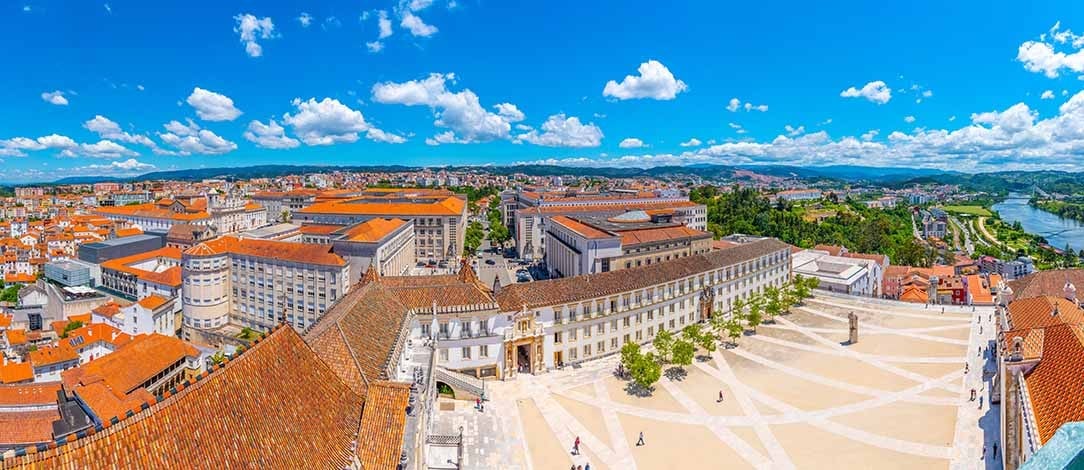 Your private driver-guide will collect you in the morning to make your way to Lisbon – the country's largest city. This is a long drive, so we will stop for lunch in the fascinating town of Coimbra, the medieval capital.
Here you can see the Old Cathedral and the Almedina Arch. The most famous site here is the historic campus of the University of Coimbra, a World Heritage Site and one of the oldest Universities in the world, where you will also have the opportunity to explore the magnificent Joanina Library.
When we stop for lunch you can sample some Coimbra classics like Santa Clara pastries and a hearty lamb stew known as Chanfana at an authentic Portuguese restaurant.
Before leaving Coimbra for Lisbon, your guide will take you to the Baixa district of Coimbra which revolves around the Praça Do Comércio, and where you will visit the beautiful São Tiago Church and the Santa Cruz Park.
We will arrive in Lisbon in the early evening and your guide will take you to your luxury accommodation before dropping you off for a well-earned 5-star dining experience in the city center to round off the day.
Day 6 & 7: Explore Lisbon With Your Private Guide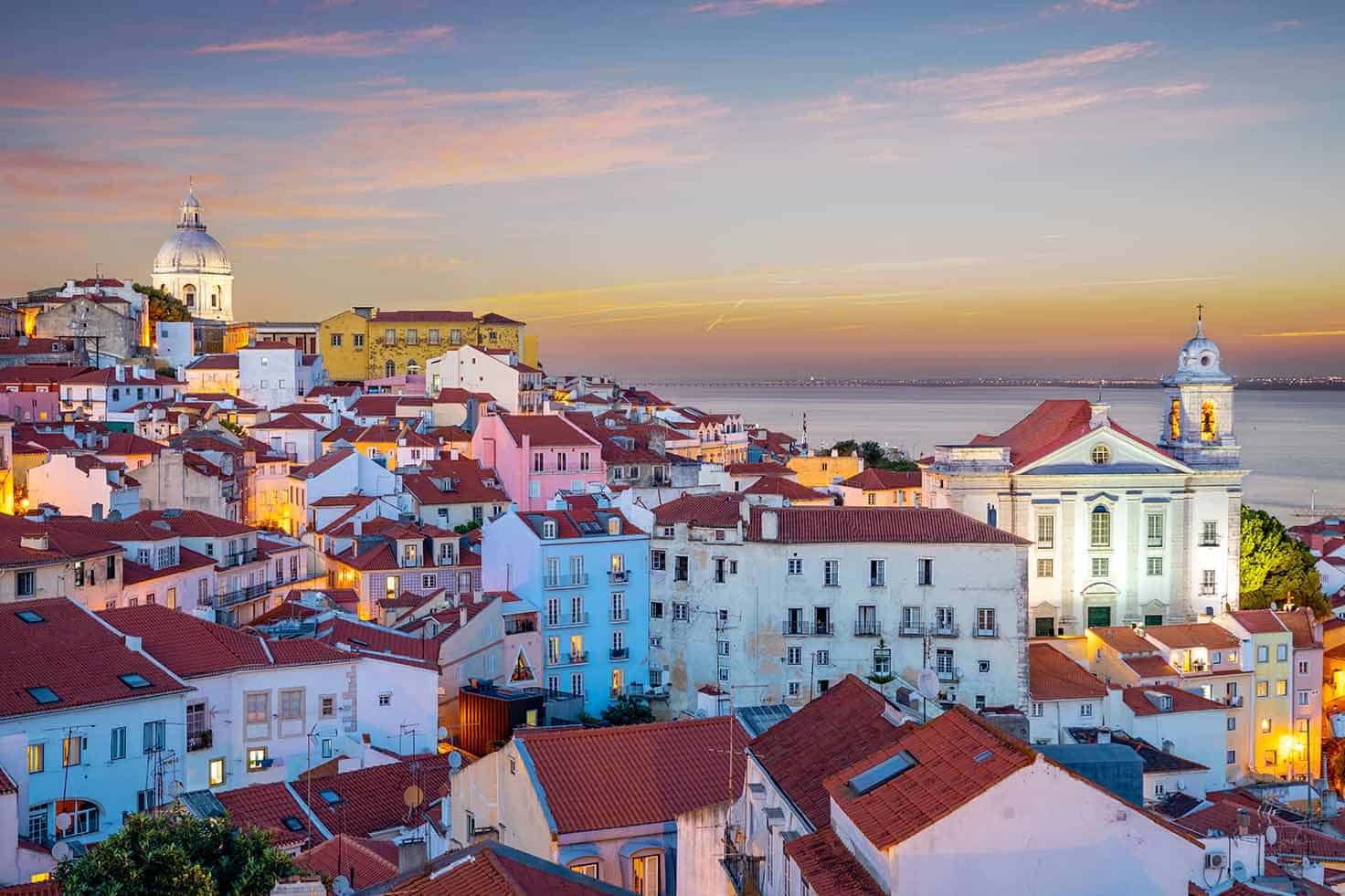 Today you will explore Portugal's capital and largest city: Lisbon.
Given that Lisbon is the second oldest capital city in Europe – second only to Athens, you can be sure your guide will have a busy day in store for you as you step out to explore the centuries of fascinating historical tales, cultural landmarks and artifacts, and of course sample some of the culinary delights Lisbon has in store for you.
Today Lisbon is renowned for its incredible old city, terrific architecture & cathedrals, and in particular, the joyful atmosphere that permeates throughout the city through the waves of color present in the vibrant colored tiles that adorn so many of her buildings.
Lisbon Highlights: Jerónimos Monastery & Monument to the Discoveries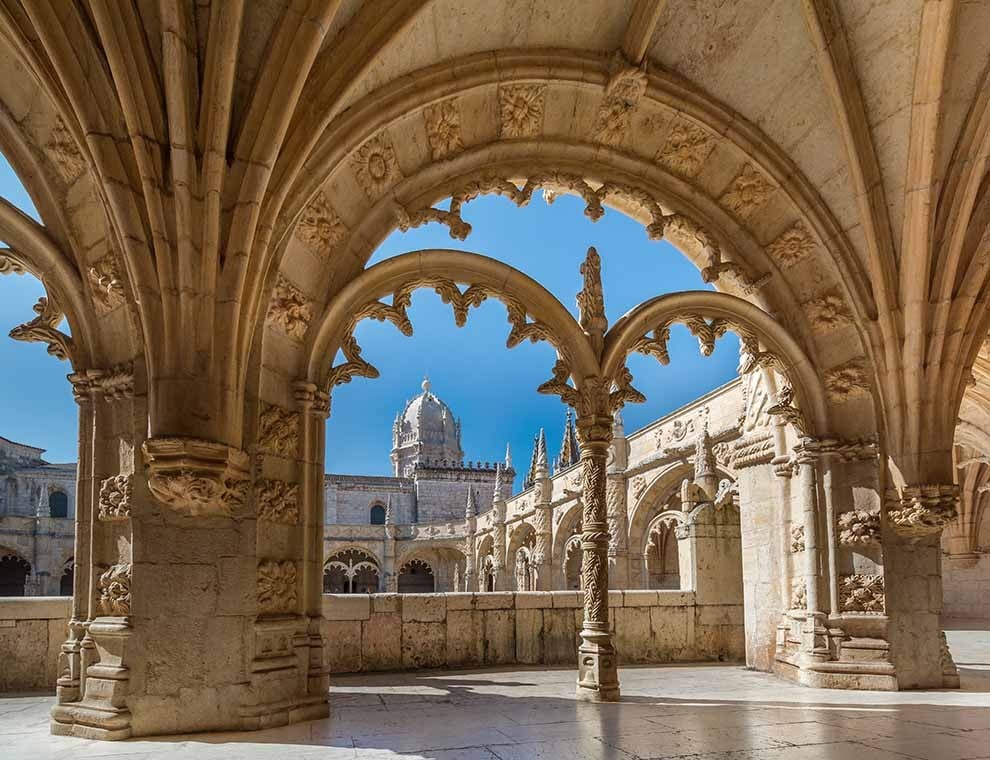 Constructed in the early 16th Century, Jeronimos Monastery is a renowned UNESCO World Heritage site and perhaps the finest example of Manueline architecture – unique to Portugal and drawing upon influences of Portuguese Gothic, Moorish, and Renaissance architecture. 
The monastery contains the tomb of many famous historical figures including King Manuel I, and members of the monarchs in the House of Aviz. Portuguese writers including Fernando Pessoa and Luís de Camões, and navigator Vasco da Gama. You will get to explore all of these on your private tour of Jeronimos Monastery along with the Cloisters, Chapels, and Alter.
Portugal is synonymous with the age of exploration, and within Belem, you will find the Monument to Discoveries celebrating those who set off to build the Portuguese Empire.
Other highlights on your Lisbon day tours:
Belém Tower
Rossio Square
Santa Justa Lift
Rua Augusta
Commerce Square
The Alfama District
Castle of St. George


After your evening tours of the city, your guide will return you to your accommodation in the city center in preparation for your trip the next day to Belem.
Day 8: Customized Day Trip From Lisbon
Even 10 days in Portugal is not enough to take in all the incredible locations and points of interest on offer. That's why we have designed our ten-day itinerary to include space for a customized day trip from Lisbon.
You can choose from: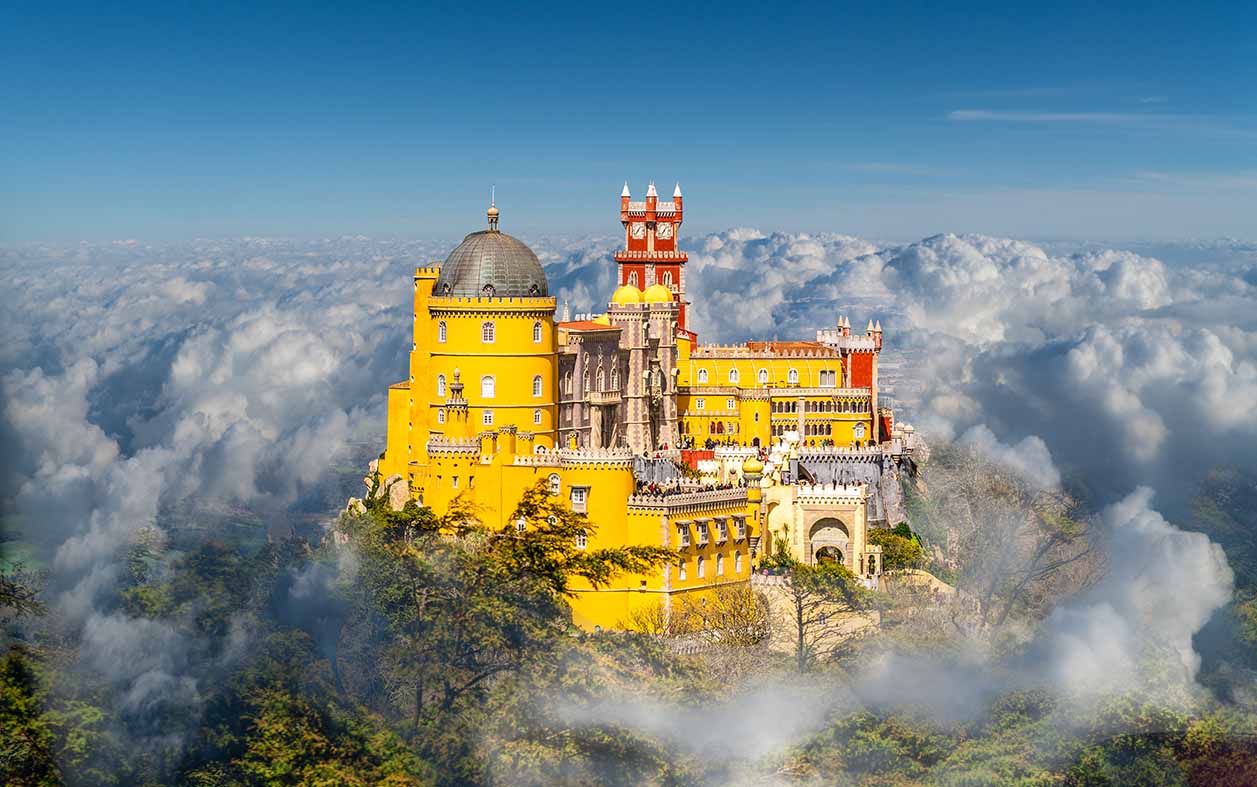 Discover the jaw-dropping 19th Century Romantic architecture and rich green landscapes in Sintra, formerly the seat of the Monarchy in Portugal. There are many gorgeous, ornate Royal palaces to visit with your guide including the Palácio Nacional de Sintra, the Palácio da Pena, Quinta da Regaleira, Castelo dos Mouros, and the Palácio de Monserrate.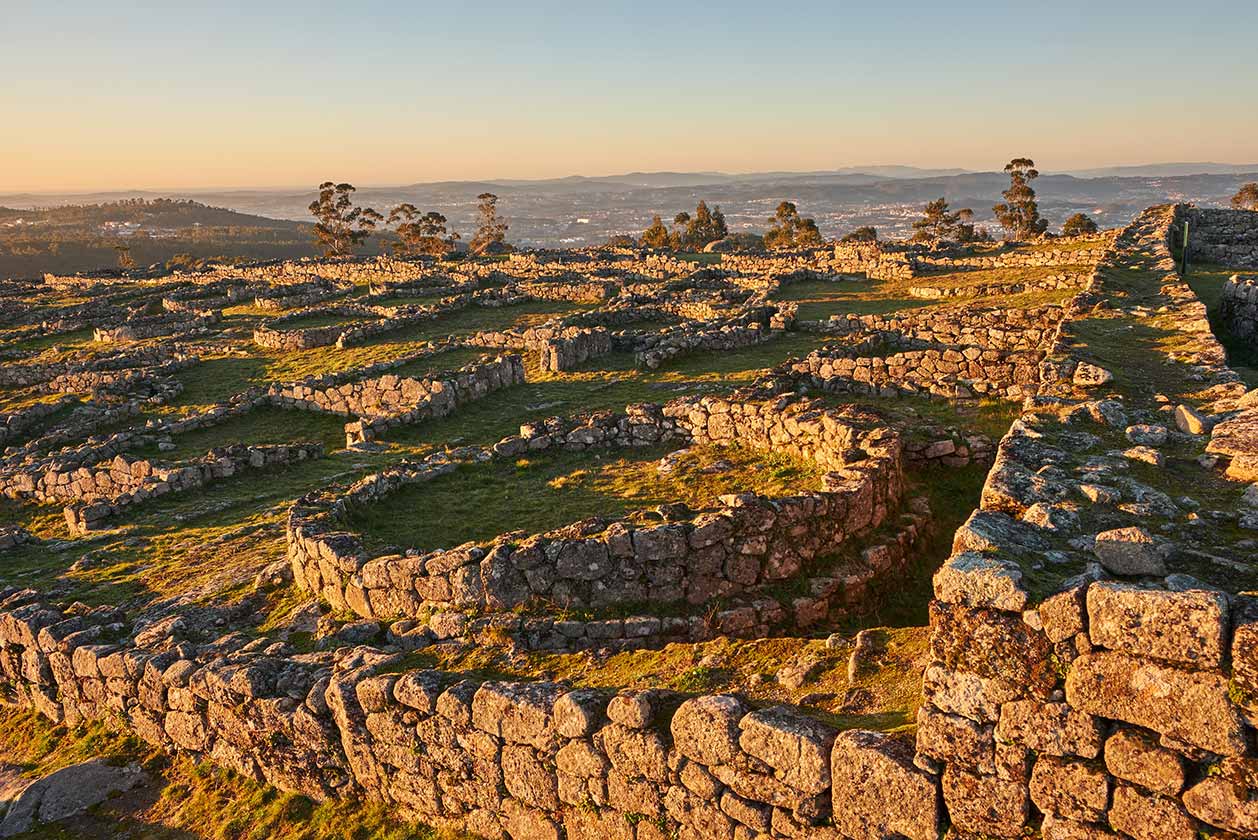 Known as "Iberia's Stonehenge" a private tour of Lusitanos provides you with the opportunity to explore the lesser-known Celtic history, stone circles, and Dolmens found in Portugal, or you may wish for us to arrange a private visit to one of the horse ranches here for a horse riding lesson with the famous Lusitano horses.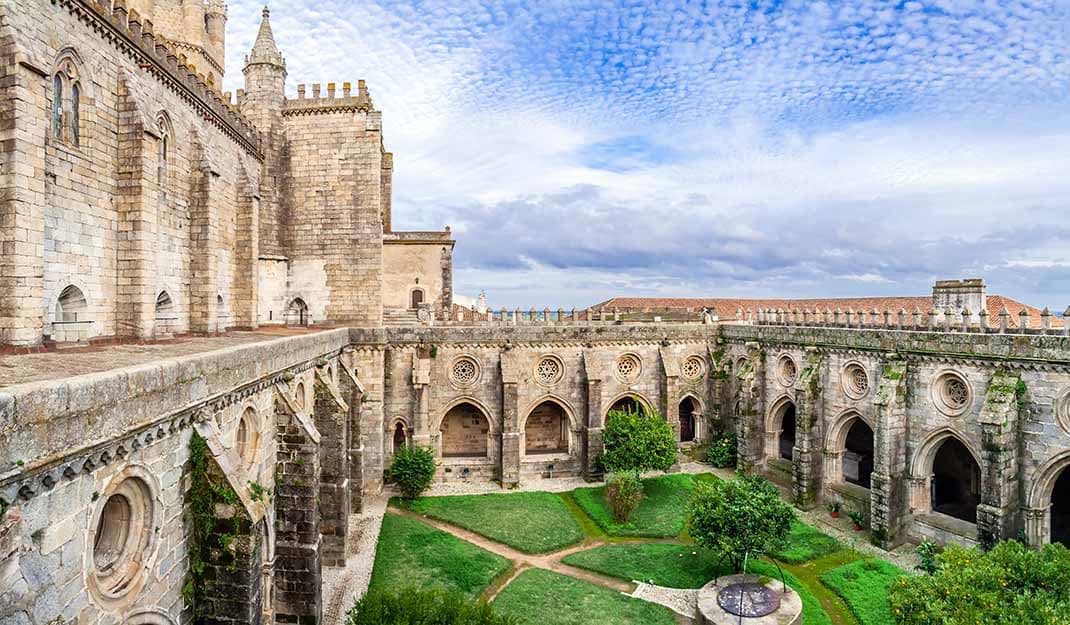 Evora is the image that comes to mind when you imagine old-world Portugal glistening in the light of the sun. With its bountiful medieval villages, fortified cities, and landscapes full of cork oaks, olive trees, and vineyards. 
The city of Évora, with a historic center, declared a World Heritage Site and one of the most beautiful cities in Portugal, stands out for its historical monuments to visit in the UNESCO World Heritage-listed historical center with your private guide includes the Roman Temple, the Walls, the University, the Cathedral or the macabre Chapel of Bones.
Excellent Individualized Tour Company for People who do not want to go on Package Tours. I used Emily to arrange a tour of Southern Spain in January, 2020 for 4 people. It turned out to be great. What I do not like is being shepherded around to cheesy tourist sites and waiting in lines of tourists. Emily arranged for very competent and efficient drivers, fantastic guides, very good hotels and even recommended restaurants for each location. The best thing about using Emily is that when she arranged for (at my request) wine tastings, olive oil tastings, a flamenco show is that all of them were authentic and interesting and none of them were contrived or cheesy. While on the trip, she checked in and made sure everything went smoothly. When we went to the Alhambra or other ticketed sites, we always got to skip the line due to Emily. There was one overall price per person (depends on double/single room) that I felt was very fair for the level of service provided.
Day 9 & 10: Relaxing in the Algarve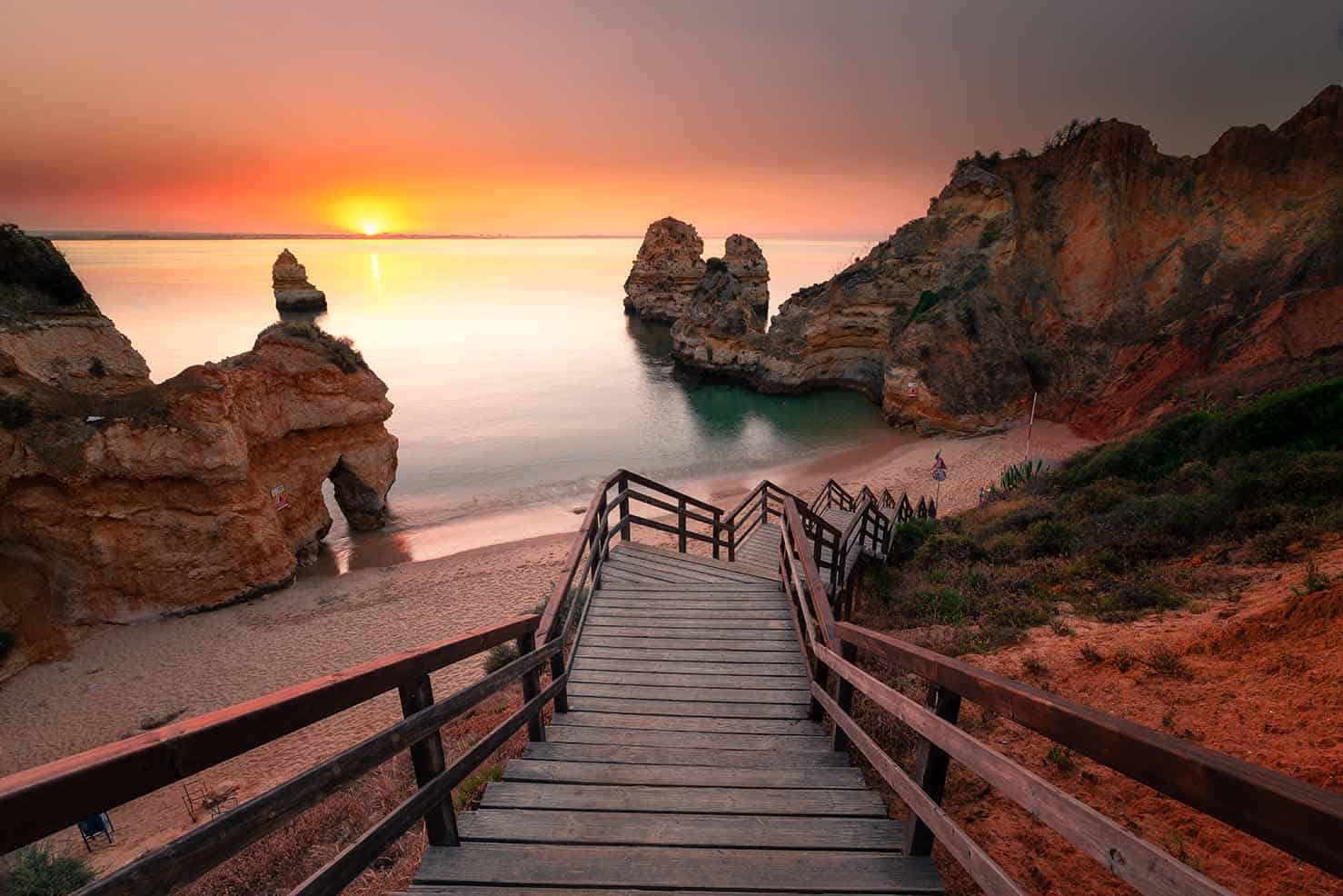 Our ten-day itinerary of Portugal culminates in you enjoying some quality time in the sun, allowing the crystalline waves of the Mediterranean Ocean to soothe you, and enjoying the freshest local produce before you return home fully refreshed and rejuvenated from your Portugal vacation.
We would suggest spending your first day in the Algarve in Lagos
Sunrise at Ponta da Piedade
Discover murals in the historic city center
Boat trip to the caves
A long beach walk on Meia Praia
Sunset at Porto de Mós
Eat fresh fish in one of the many restaurants


The next morning on the tenth and final day of your itinerary, a 40-minute drive in the morning will deliver you from your Lagos accommodation to the equally idyllic little fishing village of Carvoeiro. Further removed from the busier and more touristy Lagos, you will spend your final day in Portugal vacationing like a Portuguese local.
Scuba & Snorkeling at Praia da Marinha,
Explore rock formations, tunnels, and cliffs at Algar Seco
Sunbathing at Praia do Carvoeiro
Enjoy fresh fish and local produce at the local market in the evening 
Watch the sunset at Carvoeiro Boardwalk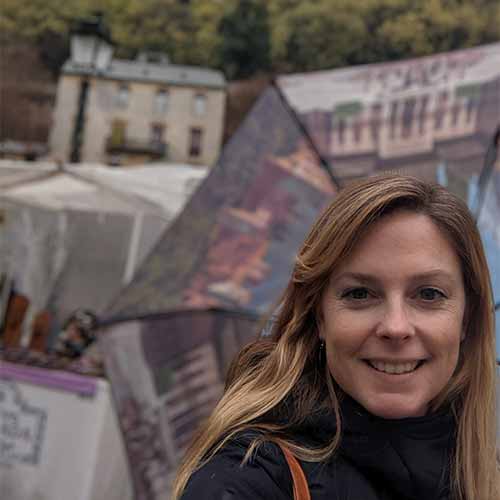 Say Ola to Emily, your personal tour planner at Guided Spain Tours. Get in touch by filling in the form below and requesting your complimentary itinerary!
Get A Complimentary Custom 10-Day Portugal Itinerary
All our tours are completely customizable and tailor-made to suit you and your group's needs.
Even if you don't know where you want to start and would like some inspiration, fill in your contact details below and your personal tour expert will be in touch to help you plan your perfect vacation in Portugal.
Highly recommend Emily! Emily created a personalized itinerary for us in southern Spain. She was very knowledgeable about the region, attentive, and personable. She returned emails properly, and was a pleasure to work with. Emily was flexible and did not make mind making changes in the itinerary-- Her goal is to please her customers!
Emily is GOOD! Emily arranged a 14 day tour for us in Spain at short notice of a week or so. The whole tour was beautifully organized, amazingly flexible and the rare glitches were attended to and addressed, literally instantly. For sure we will be back for further tours with her. Thanks, Emily.
Best Tours from Emily! Words can't express how grateful it was to be able to call on Emily for help with some excursions in Spain. Emily, thanks soo much. You're the BEST!!!
Spain and Portugal trip: Emily did an amazing job Of setting up our trip through Spain and Portugal. All of our tours were outstanding and personalized. We had a wonderful time!
Private Tour: Emily is a pleasure to work with. She arranged hotels, activities, tour guides and transportation in Barcelona, Madrid, Segovia, Toledo, Cordoba, Avila, Seville, Malaga, Gibraltar. She was extremely responsive when we had questions and made sure that everything flowed smoothly.