Welcome to our carefully curated assortment of day trips from Lisbon, all conveniently accessible with your private driver in the comfort, luxury, and style of our premium air-conditioned vehicles.
Allow us to guide you through a series of unique tours that transport you beyond the city's limits to nearby treasures such as the historic cities of Sintra and Evora, lesser traveled gems like Obidos and Arrabid or Fatima, and other sites with massive religious significance.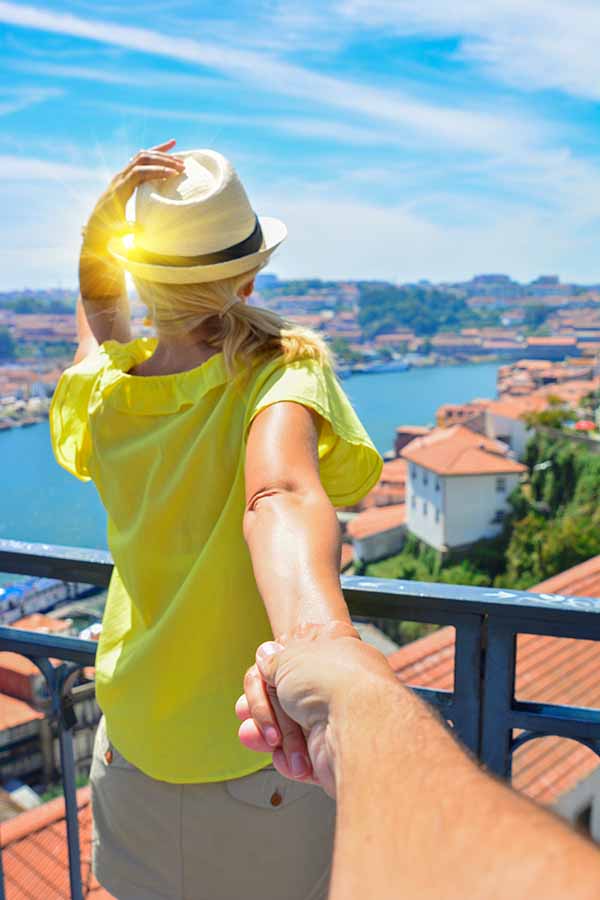 Best Day Trips From Lisbon
Just a brief journey from the city center, you will encounter a world rich in history, natural beauty, and architectural marvels.
Wander through the enchanting streets of Sintra, a town renowned for its fairy-tale palaces and lush gardens. Visit the charming seaside town of Cascais with its beautiful beaches and vibrant marina. Behold the breathtaking cliffs of Cabo da Roca, the westernmost point of mainland Europe that boasts stunning ocean views.
Venture further to Évora, a captivating testament to Portugal's ancient history and a UNESCO World Heritage Site. This city is home to a remarkable Roman temple and a hauntingly beautiful chapel made of bones.
Contact our team of expert local travel planners to find out more about our incredible range of day trips and more from Lisbon!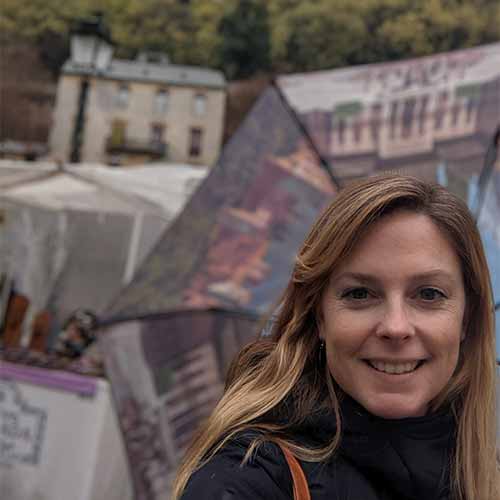 Hola from Spain! I'm Emily Matthews, tour director at Guided Spain Tours.
After working as a guide for several years, the arrival of my wonderful children has seen me build our agency, where I now channel my energy into crafting personalized custom tours across Spain's diverse regions.
Our team of tour planners and officially licensed guides are delighted to offer their local insight and knowledge to deliver bespoke itineraries and seamless experiences for your Spanish Vacation. We look forward to getting to know you and creating memories you will cherish for a lifetime.
Let Us Plan Your Day Trips From Lisbon
We recognize that every traveler has unique interests and preferences, so we specialize in creating custom itineraries that perfectly cater to your needs. Whether you're a history aficionado, a lover of natural landscapes, or a gourmet seeking unique culinary experiences, we've got something for you.
With us, you will visit and fully immerse yourself in the beautiful sceneries and historical treasures around Lisbon. Let us curate a personal journey into the heart of Portugal, delivering the finest experiences that the region offers, all within the relaxed pace and luxury of your private, personalized day trip.
Highly recommend Emily! Emily created a personalized itinerary for us in southern Spain. She was very knowledgeable about the region, attentive, and personable. She returned emails properly, and was a pleasure to work with. Emily was flexible and did not make mind making changes in the itinerary-- Her goal is to please her customers!
Emily is GOOD! Emily arranged a 14 day tour for us in Spain at short notice of a week or so. The whole tour was beautifully organized, amazingly flexible and the rare glitches were attended to and addressed, literally instantly. For sure we will be back for further tours with her. Thanks, Emily.
Best Tours from Emily! Words can't express how grateful it was to be able to call on Emily for help with some excursions in Spain. Emily, thanks soo much. You're the BEST!!!
Spain and Portugal trip: Emily did an amazing job Of setting up our trip through Spain and Portugal. All of our tours were outstanding and personalized. We had a wonderful time!
Private Tour: Emily is a pleasure to work with. She arranged hotels, activities, tour guides and transportation in Barcelona, Madrid, Segovia, Toledo, Cordoba, Avila, Seville, Malaga, Gibraltar. She was extremely responsive when we had questions and made sure that everything flowed smoothly.