Arrábida Day Trip From Lisbon: Nature, Wine & History
Escape the bustle of Lisbon for the day as you venture towards Arrábida, a hidden gem nestled amidst serene landscapes and breathtaking coastal views. This scenic region, endowed with rugged cliffs, crystal-clear waters, and lush greenery, offers an idyllic retreat from city life.
Our day trip itinerary will see you enjoy a leisurely hike in Parque Natural da Arrábida, and indulge in the region's burgeoning winemaking scene.
What Is Included in Our Arrábida Day Trip Itinerary?
Private Transfer to Arrábida
Your day commences with a private transfer from your accommodation in Lisbon, transporting you towards the captivating landscapes of Arrábida.
The journey introduces the natural beauty that characterizes the region, with its vineyard-strewn valleys, historic hamlets, and a mesmerizing coastal backdrop.
10 Day Private Tour: It was such a pleasure to work with Emily. Everything went off without a hitch! There were some changes either in drivers or guides but this was communicated in advance via whats app. Drivers were always on time and very professional. Our 2 favorite guides were Daniel Guia in Madrid and Luis Salas in Seville. They gave great recommendations for shopping, restaurants or sights to visit when you were on your own. We had so many wonderful experiences on our trip from the private horse show outside of Cordoba with a live Spanish guitarist to the white villages , tapas bars, walking tours of Seville, Madrid and the Alhambra. Emily was in contact all the time if needed . Sorry Emily it took so long to write this, life gets so busy and that 's why you have Guided Spain plan your trip!
Guided Hike through Parque Natural da Arrábida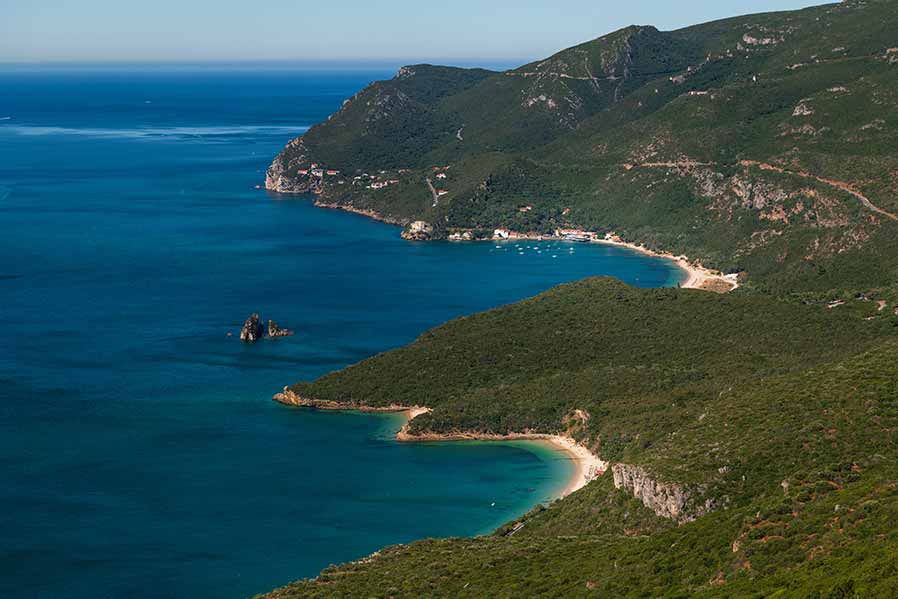 Parque Natural da Arrábida, one of Portugal's most exquisite nature reserves, is a paradise for nature lovers and outdoor enthusiasts. With your knowledgeable guide leading the way, set off on a leisurely hike through this stunning park. Marvel at the varied landscape, dominated by towering limestone cliffs, lush forests, and endemic Mediterranean flora.
The park is teeming with a diversity of plant and animal species, making it a veritable open-air classroom. As you navigate the trails, your guide will shed light on the fascinating ecosystem, pointing out interesting flora and fauna along the way.
Halfway through the hike, you'll reach an elevated vantage point offering spectacular panoramic views of the Atlantic Ocean. Take a moment here to soak in the vistas, with the gentle sound of waves crashing against the shore in the distance. Capture photographs of the sweeping views before you resume your hike.
The trek's final leg takes you through a cool, shaded woodland area, perfect for unwinding and reconnecting with nature. The hike concludes with a leisurely descent towards the coastline, with the pristine beaches and turquoise waters offering the perfect backdrop for a group photo.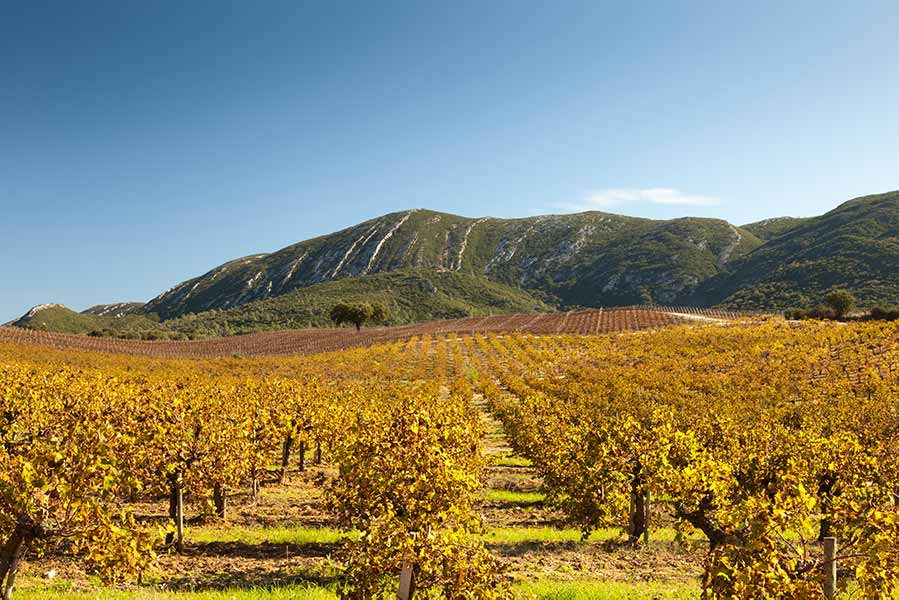 Post-hike, your driver will deliver you to one of Arrábida's esteemed wineries. The region's unique climate and soil composition create ideal conditions for viticulture, and Arrábida's wines have gained recognition for their distinctive character and quality.
Begin with a guided tour of the winery. Learn about the winemaking process, from vine cultivation to the art of fermentation and barrel aging. As your guide explains the nuances involved in producing each bottle, gain a deeper appreciation for the labor of love that winemaking represents.
Then, prepare for a sensory delight as you indulge in a wine-tasting session. Sample an array of local wines, each boasting its unique flavor profile. Notice the robust reds, characterized by their intense color, complex aroma, and full-bodied taste. Savor the refreshing whites with their crisp acidity and aromatic bouquet.
Pair your wine tasting with a selection of local cheeses, olives, and artisan bread for an authentic Arrábida experience. As you sip and savor, take in the stunning vineyard views that surround you, with the sun-kissed vine rows stretching out towards the distant mountains.
Fabulous Spain/Portugal trip through Emily! We booked with Emily solely after reading these reviews for a 2 week trip to Portugal and southern Spain. Never met her prior. She and her team exceeded our expectations. Every detail of the trip went smoothly and her planning was perfect for our group. Lots of guided tours intermingled with just the right amount of free time. We challenged Emily and her team with 3 generations of travelers from 18 months to upper 60's and she handled our group perfectly, such as baby seats in cars and cribs in hotel rooms. Our trip included Lisbon, Porto, Sevilla, and Madrid with day trips to Cordoba, Rhonda and and a small "white city." All in, we would highly recommend Guided Spain Tours, Emily and her team for any travel in Spain and Portugal. She also does Morocco but we didn't have time for that.
As the day comes to an end, your private transfer awaits to escort you back to Lisbon.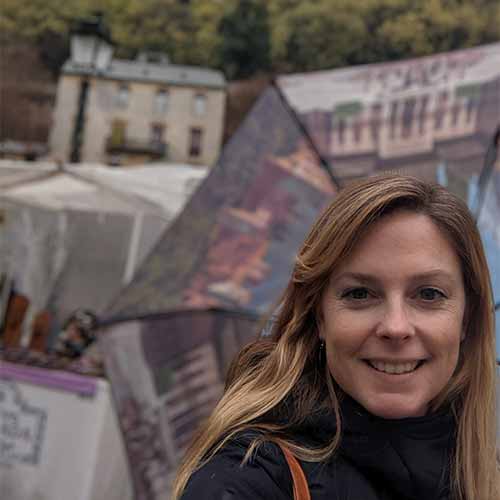 Say Ola to Emily, your personal tour planner at Guided Spain Tours. Get in touch by filling in the form below and requesting your complimentary itinerary!
Get A Custom Arrábida Day Trip Itinerary
Our full-day tour to Arrábida offers a balanced blend of nature, culture, and gastronomy. However, we understand that each traveler is unique. Therefore, our expert team is on hand to customize your Arrábida experience to fit your interests and preferences.
Whether you'd like to include more hiking, an additional winery visit, or even a cooking class, reach out to us. Let us curate your perfect day trip to this enchanting region, making your visit to Portugal a truly unforgettable experience.
Highly recommend Emily! Emily created a personalized itinerary for us in southern Spain. She was very knowledgeable about the region, attentive, and personable. She returned emails properly, and was a pleasure to work with. Emily was flexible and did not make mind making changes in the itinerary-- Her goal is to please her customers!
Emily is GOOD! Emily arranged a 14 day tour for us in Spain at short notice of a week or so. The whole tour was beautifully organized, amazingly flexible and the rare glitches were attended to and addressed, literally instantly. For sure we will be back for further tours with her. Thanks, Emily.
Best Tours from Emily! Words can't express how grateful it was to be able to call on Emily for help with some excursions in Spain. Emily, thanks soo much. You're the BEST!!!
Spain and Portugal trip: Emily did an amazing job Of setting up our trip through Spain and Portugal. All of our tours were outstanding and personalized. We had a wonderful time!
Private Tour: Emily is a pleasure to work with. She arranged hotels, activities, tour guides and transportation in Barcelona, Madrid, Segovia, Toledo, Cordoba, Avila, Seville, Malaga, Gibraltar. She was extremely responsive when we had questions and made sure that everything flowed smoothly.
Other Day Trips in Portugal