Douro Valley Day Tour From Porto
Our Day Tour of The Douro Valley
Experience the quintessential charm of the Douro Valley, one of the oldest and most beautiful wine regions in the world. Leaving Porto behind, our tour takes you on a journey along the undulating river valley, through vine-clad hills and quaint villages steeped in history and tradition.
Discover the secrets behind Portugal's most beloved beverage, Port wine, and indulge in a gourmet lunch at a local winery. Unwind with scenic views and a soothing river cruise as you explore the captivating region of Douro Valley.
What Is Included In Our Douro Valley Day Trip?
Private Transfer to Douro River
Our adventure begins in the heart of Porto, where you will be met by your knowledgeable guide. Marvel at the scenic beauty of the Douro River valley as you navigate through vineyard terraces painstakingly sculpted into the rolling hills.
Provesende: The Quintessential Portuguese Village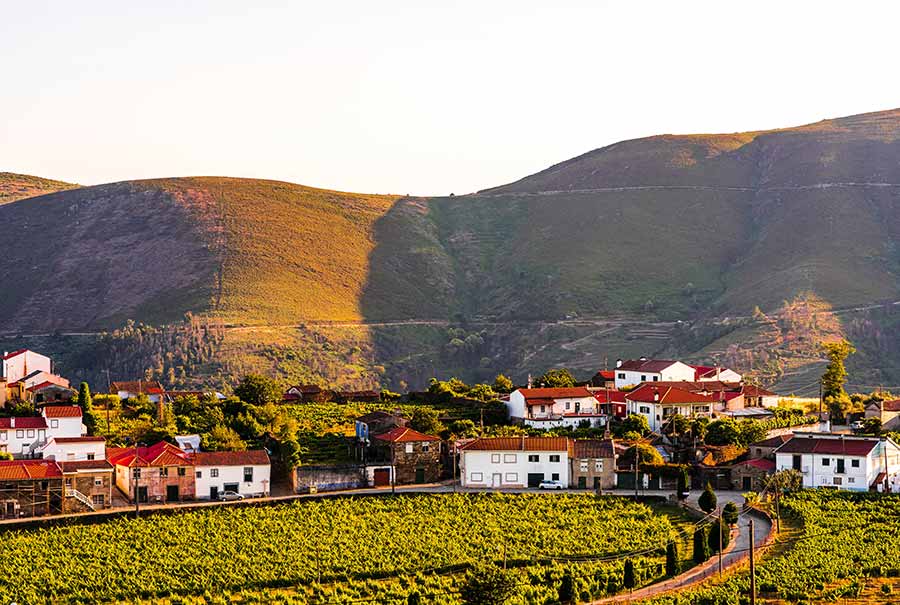 Our first stop is Provesende, a quintessential Portuguese village that boasts beautifully preserved granite manors and noble houses.
Stroll around the village's charming streets, appreciating the age-old architecture and tranquility. A visit to the local bakery lets you sample traditional pastries and witness how age-old baking methods continue to thrive.
10 Day Private Tour: It was such a pleasure to work with Emily. Everything went off without a hitch! There were some changes either in drivers or guides but this was communicated in advance via whats app. Drivers were always on time and very professional. Our 2 favorite guides were Daniel Guia in Madrid and Luis Salas in Seville. They gave great recommendations for shopping, restaurants or sights to visit when you were on your own. We had so many wonderful experiences on our trip from the private horse show outside of Cordoba with a live Spanish guitarist to the white villages , tapas bars, walking tours of Seville, Madrid and the Alhambra. Emily was in contact all the time if needed . Sorry Emily it took so long to write this, life gets so busy and that 's why you have Guided Spain plan your trip!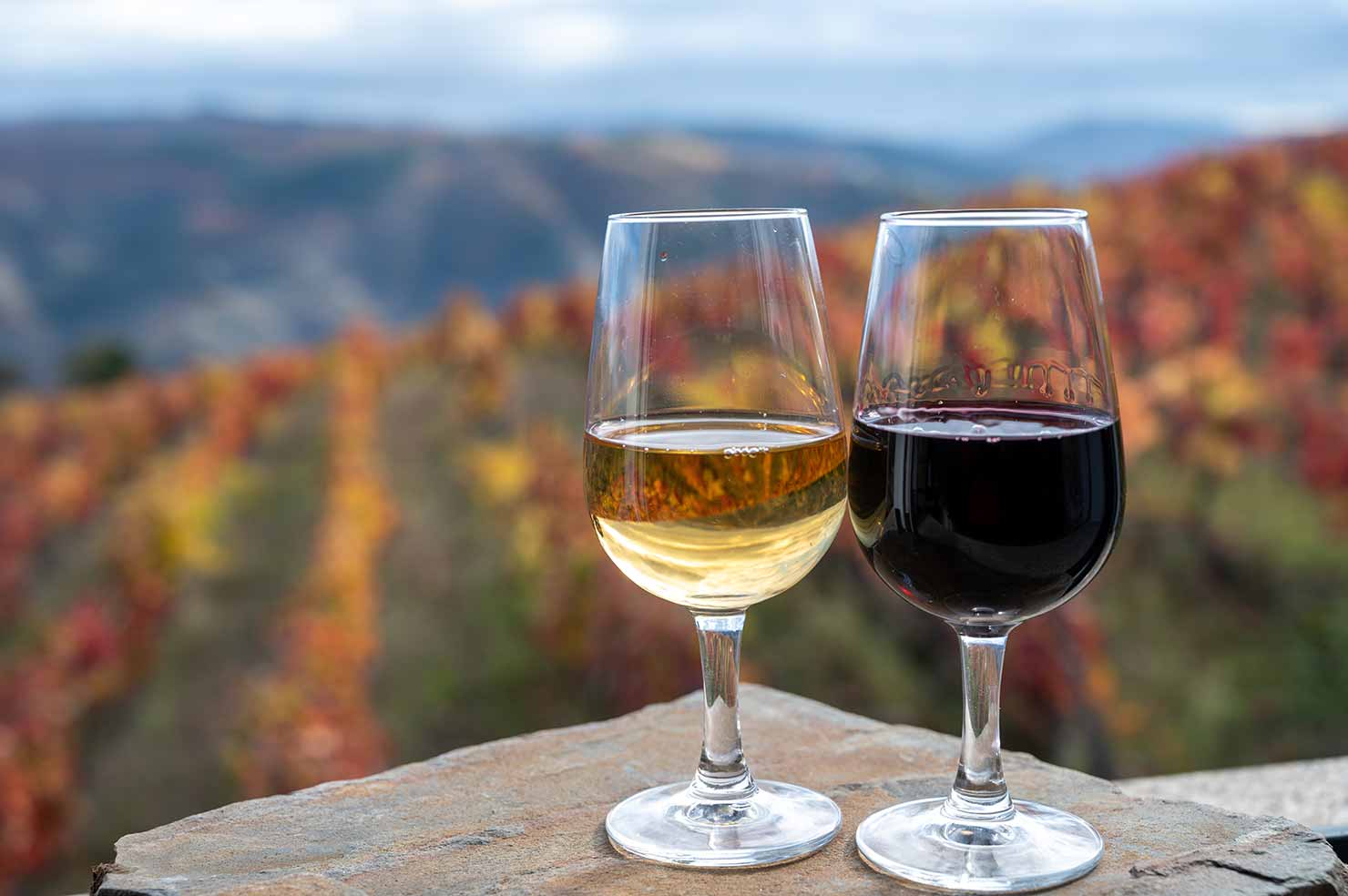 Following our exploration of Provesende, we delve deeper into the heart of the Douro Valley to visit one of its acclaimed wineries. Our expert guide will lead you on an immersive journey through rows upon rows of vineyards that color the region's hillsides, educating you on the meticulous cultivation and harvesting techniques required to produce the delectable grapes that contribute to the iconic Port wine.
As we transition from the vineyards into the cellars, you'll be introduced to the fascinating winemaking process. Our guide will shed light on how the region's unique terroir and traditional methods blend together to create Port's unique profiles. Hear about the aging process, the careful selection of barrels, and the vital role that timing plays in achieving the perfect balance of flavors.
Wine Tasting Lunch at Winery
Continuing our journey, we make our way to a local Winery known for its baroque shrines and exquisite wine production.
Here, we'll stop for a gourmet lunch, where traditional Portuguese cuisine is paired with delectable local wines, allowing for a culinary experience that's as delicious as it is memorable.
Finally, experience the pinnacle of the tour – a tasting session featuring unique Port wines. Savor each sip, exploring the depths of their rich, complex flavors and aromas. This is a special opportunity to delve into the world of Port wines, gaining a deeper understanding and appreciation of why these beverages hold a cherished spot on the world wine stage. It's not just about tasting the wine; it's about experiencing the story behind each bottle.
Fabulous Spain/Portugal trip through Emily! We booked with Emily solely after reading these reviews for a 2 week trip to Portugal and southern Spain. Never met her prior. She and her team exceeded our expectations. Every detail of the trip went smoothly and her planning was perfect for our group. Lots of guided tours intermingled with just the right amount of free time. We challenged Emily and her team with 3 generations of travelers from 18 months to upper 60's and she handled our group perfectly, such as baby seats in cars and cribs in hotel rooms. Our trip included Lisbon, Porto, Sevilla, and Madrid with day trips to Cordoba, Rhonda and and a small "white city." All in, we would highly recommend Guided Spain Tours, Emily and her team for any travel in Spain and Portugal. She also does Morocco but we didn't have time for that.
Pinhão River Cruise & Village Tour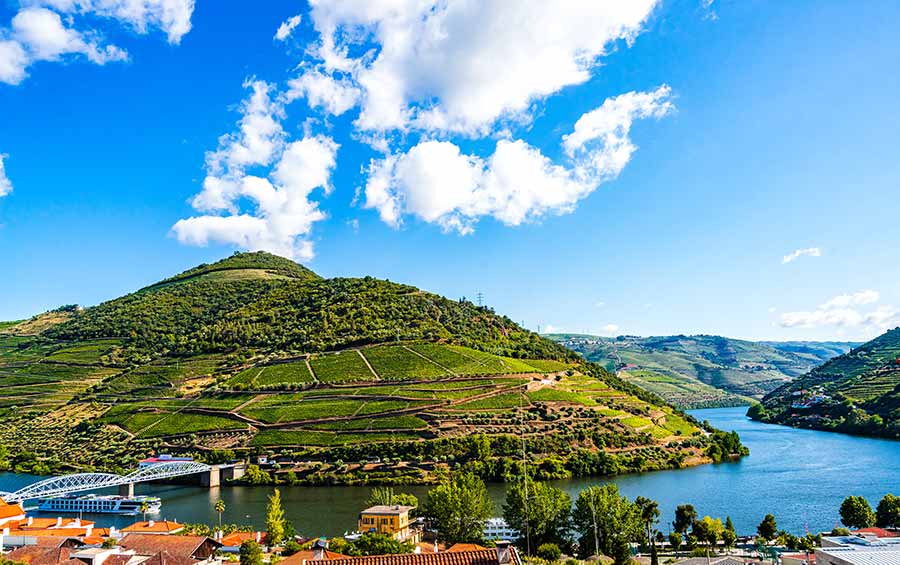 After a delightful lunch at a local winery, we set off on the next part of our adventure: a tranquil river cruise down to Pinhão, a picturesque village known for its serene landscapes and famous for the bountiful pine nuts native to the region.
This charming hamlet is ideally situated amidst the terraced vineyards that climb the steep valley sides, creating a truly mesmerizing backdrop for our journey.
Upon arrival in Pinhão, we will begin a leisurely exploration of this idyllic village. Our expert guide will lead you through its narrow streets, pointing out the intricacies of local life and the remarkable rustic architecture.
The vibrant mix of daily village activities, beautiful vineyards, traditional port wine cellars, and the timeless rhythm of the Douro River make this part of the journey a unique experience.
Embrace the opportunity to take in the breathtaking scenery, capturing the timeless beauty of the Douro Valley.
Our tour offers the perfect mix of relaxation, sightseeing, and cultural immersion – a truly enriching end to a day of exploration. We're confident that the memories of Pinhão's tranquil beauty will linger long after you leave.
Back to Porto: Sunset Drive
We end our full-day Douro Valley itinerary with drop-off at your Porto accommodation.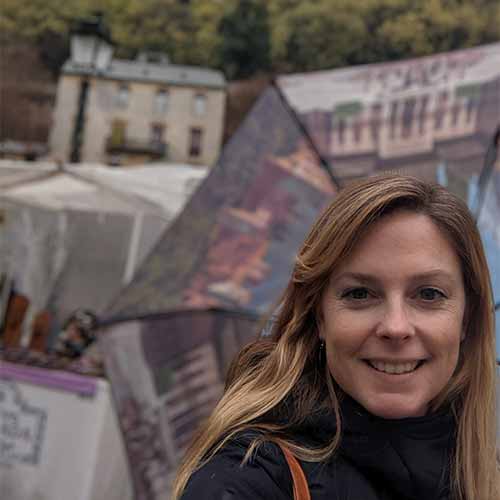 Say Ola to Emily, your personal tour planner at Guided Spain Tours. Get in touch by filling in the form below and requesting your complimentary itinerary!
Explore More of Douro With Our Team of Experts
Our guided tour of the Douro Valley offers just a glimpse into the region's profound beauty and rich heritage.
If you're captivated by what you've experienced and wish to delve deeper, we invite you to contact us. Our team specializes in crafting bespoke itineraries tailored to your preferences, allowing you to experience the Douro Valley in a manner that's uniquely yours.
Explore the world of Portuguese wines and the enchanting landscapes of the Douro Valley in depth with our expertly curated trips.
Highly recommend Emily! Emily created a personalized itinerary for us in southern Spain. She was very knowledgeable about the region, attentive, and personable. She returned emails properly, and was a pleasure to work with. Emily was flexible and did not make mind making changes in the itinerary-- Her goal is to please her customers!
Emily is GOOD! Emily arranged a 14 day tour for us in Spain at short notice of a week or so. The whole tour was beautifully organized, amazingly flexible and the rare glitches were attended to and addressed, literally instantly. For sure we will be back for further tours with her. Thanks, Emily.
Best Tours from Emily! Words can't express how grateful it was to be able to call on Emily for help with some excursions in Spain. Emily, thanks soo much. You're the BEST!!!
Spain and Portugal trip: Emily did an amazing job Of setting up our trip through Spain and Portugal. All of our tours were outstanding and personalized. We had a wonderful time!
Private Tour: Emily is a pleasure to work with. She arranged hotels, activities, tour guides and transportation in Barcelona, Madrid, Segovia, Toledo, Cordoba, Avila, Seville, Malaga, Gibraltar. She was extremely responsive when we had questions and made sure that everything flowed smoothly.
Other Day Trips in Portugal