Our Day Tour of Evora, Portugal
This full-day tour takes you from the bustling streets of Lisbon to the enchanting city of Evora as you discover the treasures of this UNESCO World Heritage city, laden with rich history, age-old traditions, and architectural grandeur.
Along with your officially licensed guide, you will delve into Portugal's past with a visit to the impressive megalithic sites, explore the town's iconic landmarks, and savor local flavors with a wine-tasting lunch at a nearby winery. Experience the best of Evora in one memorable day!
What Is Included in Our Evora Day Trip From Lisbon?
Transfer from Lisbon to Evora
Your day begins with a private transfer from Lisbon to Evora. Sit back and relax as you traverse the picturesque landscapes of the Alentejo region.
On arrival in Evora, be greeted by its charming whitewashed houses and narrow cobblestone streets, hinting at the historical treasures within.
Guided Tour of Evora's Megalithic Sites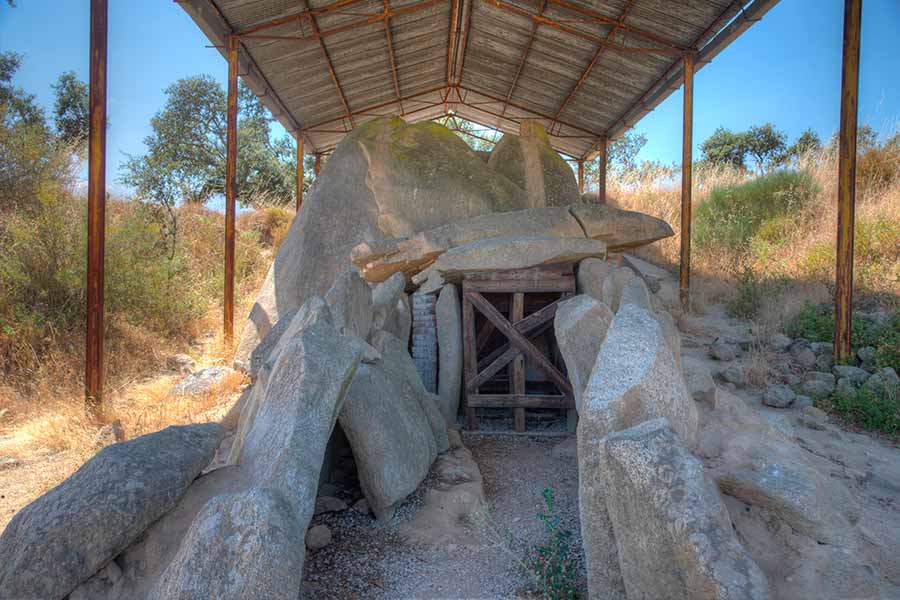 Journey back in time with a visit to the ancient megalithic sites near Evora, the Cromlech of Almendres, and the Dolmen of Zambujeiro.
The Cromlech of Almendres, often referred to as Portugal's Stonehenge, is a significant prehistoric complex dating back to the 6th millennium BC. Comprising nearly 100 standing stones arranged in an oval, it provides insights into ancient rituals and astronomical knowledge.
Next, head to the Dolmen of Zambujeiro, one of the largest megalithic monuments in the Iberian Peninsula. Originally used as a collective burial chamber, its massive stones, some reaching 6 meters in height, create a captivating sight against the natural landscape.
Your expert guide will help you unravel the mysteries of these sites, providing fascinating stories of ancient cultures and their connections to these monuments.
10 Day Private Tour: It was such a pleasure to work with Emily. Everything went off without a hitch! There were some changes either in drivers or guides but this was communicated in advance via whats app. Drivers were always on time and very professional. Our 2 favorite guides were Daniel Guia in Madrid and Luis Salas in Seville. They gave great recommendations for shopping, restaurants or sights to visit when you were on your own. We had so many wonderful experiences on our trip from the private horse show outside of Cordoba with a live Spanish guitarist to the white villages , tapas bars, walking tours of Seville, Madrid and the Alhambra. Emily was in contact all the time if needed . Sorry Emily it took so long to write this, life gets so busy and that 's why you have Guided Spain plan your trip!
City Tour: Uncovering Evora's Historic Treasures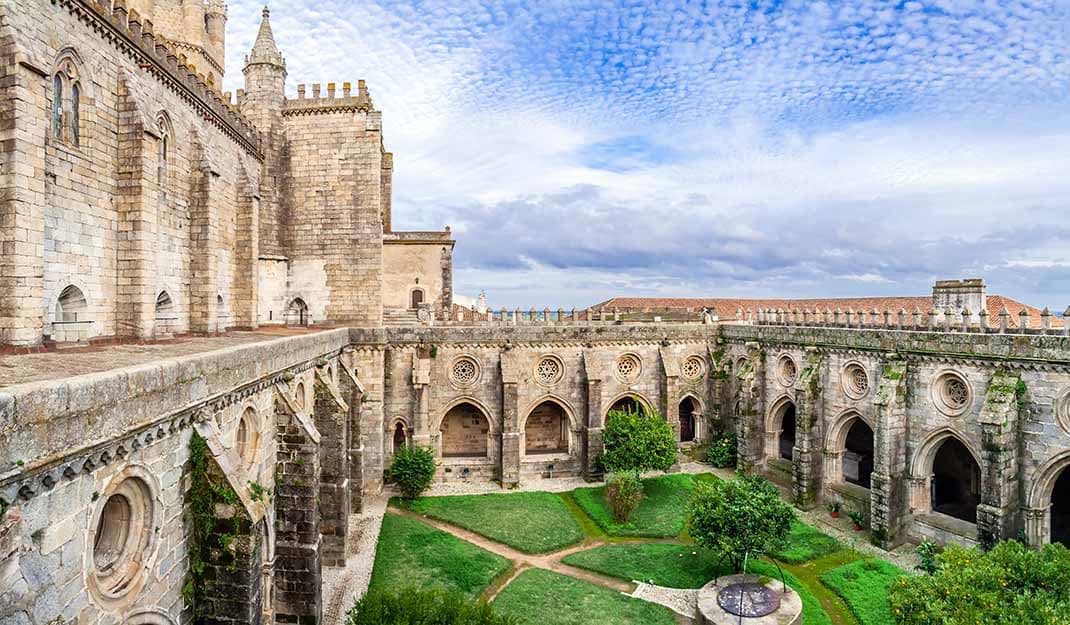 Return to Evora, where a city tour awaits. Start at Giraldo's Square, the heart of the city, named after the feared knight Geraldo Geraldes. Marvel at the beautiful 16th-century fountain and the surrounding Gothic and Renaissance buildings.
From here, make your way to the iconic Diana's Temple, a well-preserved Roman temple that stands as a testament to Evora's ancient past. As you admire the Corinthian columns, imagine the bustling Roman town that once surrounded this spot.
Next, visit the Moura Gates and city walls, where you can appreciate Evora's strategic importance during the medieval period. Walking along the walls, you'll enjoy sweeping views of the city and the surrounding landscapes.
Perhaps the most intriguing stop is the Chapel of Bones, a unique chapel adorned with the bones and skulls of thousands of monks. Its message, "We bones that here are, for yours await," serves as a potent reminder of life's transience.
Wine Tasting Lunch at a Local Winery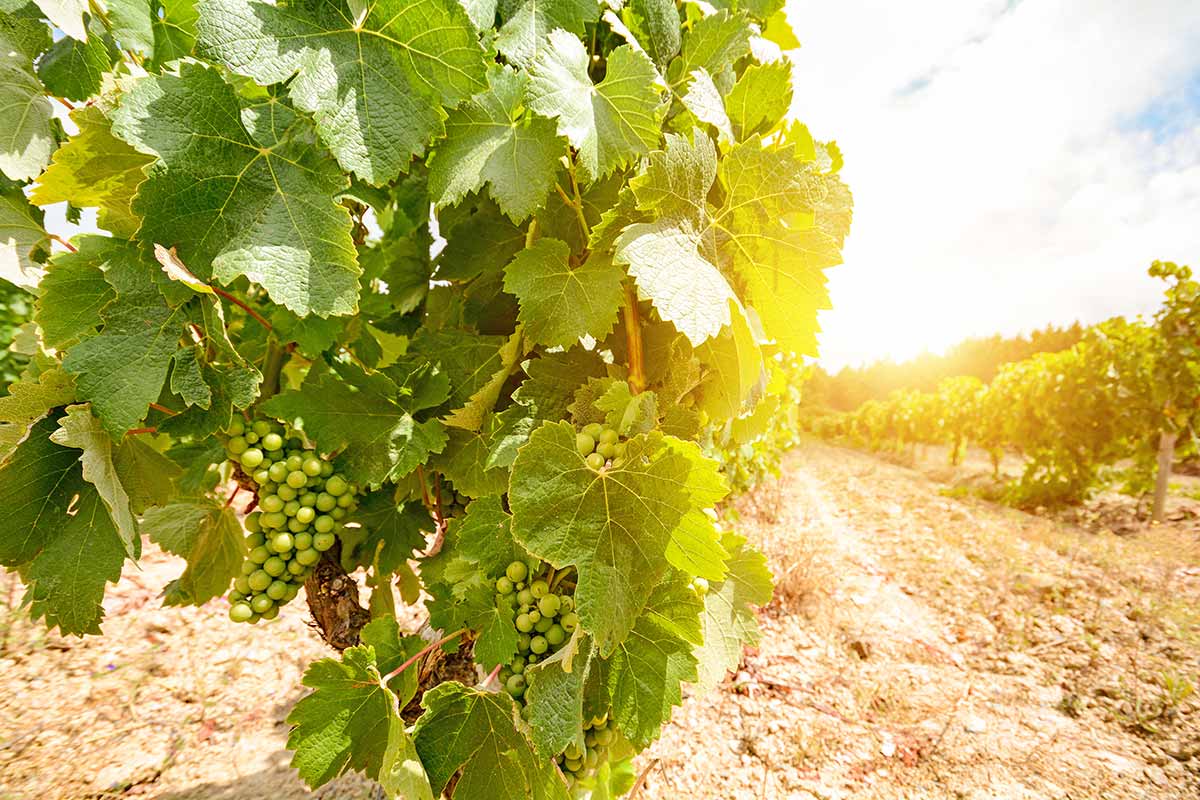 After a morning of historical exploration, retreat to a local winery nestled in the rolling hills just outside Evora.
Indulge in a wine-tasting lunch where the region's best flavors come to the fore. Tour the vineyards and cellars as your guide explains the winemaking process, from harvesting to aging.
Then, sit down for a sumptuous lunch complemented by a selection of local wines. Savor the robust reds and crisp whites, each sip revealing a new layer of flavor. As you enjoy your meal amidst the vineyards, let the tranquillity of the countryside imbue you with a sense of relaxation and contentment.
Fabulous Spain/Portugal trip through Emily! We booked with Emily solely after reading these reviews for a 2 week trip to Portugal and southern Spain. Never met her prior. She and her team exceeded our expectations. Every detail of the trip went smoothly and her planning was perfect for our group. Lots of guided tours intermingled with just the right amount of free time. We challenged Emily and her team with 3 generations of travelers from 18 months to upper 60's and she handled our group perfectly, such as baby seats in cars and cribs in hotel rooms. Our trip included Lisbon, Porto, Sevilla, and Madrid with day trips to Cordoba, Rhonda and and a small "white city." All in, we would highly recommend Guided Spain Tours, Emily and her team for any travel in Spain and Portugal. She also does Morocco but we didn't have time for that.
After a fulfilling day exploring the wonders of Evora, your private transfer will whisk you back to Lisbon.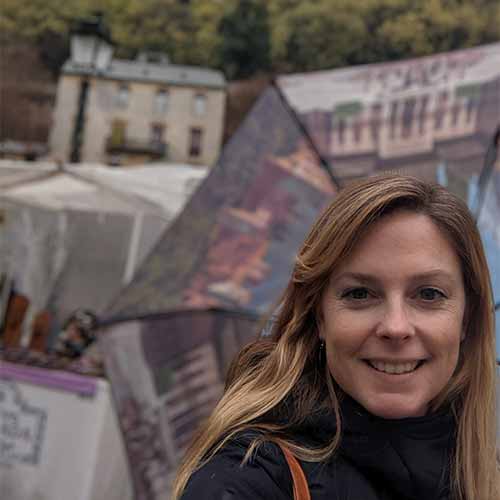 Say Ola to Emily, your personal tour planner at Guided Spain Tours. Get in touch by filling in the form below and requesting your complimentary itinerary!
Get A Customized Evora Experience
Our comprehensive day tour offers you a taste of Evora's historical grandeur and gastronomic delights. For those seeking a tailored experience, our team is ready to personalize your Evora journey to match your interests.
Whether you desire additional historical site visits, an extended wine-tasting session, or a guided culinary tour, we're here to make it happen. Contact us to create your perfect Evora experience, making your visit to Portugal truly unforgettable.
Highly recommend Emily! Emily created a personalized itinerary for us in southern Spain. She was very knowledgeable about the region, attentive, and personable. She returned emails properly, and was a pleasure to work with. Emily was flexible and did not make mind making changes in the itinerary-- Her goal is to please her customers!
Emily is GOOD! Emily arranged a 14 day tour for us in Spain at short notice of a week or so. The whole tour was beautifully organized, amazingly flexible and the rare glitches were attended to and addressed, literally instantly. For sure we will be back for further tours with her. Thanks, Emily.
Best Tours from Emily! Words can't express how grateful it was to be able to call on Emily for help with some excursions in Spain. Emily, thanks soo much. You're the BEST!!!
Spain and Portugal trip: Emily did an amazing job Of setting up our trip through Spain and Portugal. All of our tours were outstanding and personalized. We had a wonderful time!
Private Tour: Emily is a pleasure to work with. She arranged hotels, activities, tour guides and transportation in Barcelona, Madrid, Segovia, Toledo, Cordoba, Avila, Seville, Malaga, Gibraltar. She was extremely responsive when we had questions and made sure that everything flowed smoothly.
Other Day Trips in Portugal