Braga Full-Day Tour From Porto
Welcome To Our Full-day Guided Day Trip Itinerary From Porto To Braga
Brimming with ancient history and rich religious heritage, Braga offers an immersive journey into Portugal's past, where Roman ruins, medieval relics, and baroque wonders coalesce. Known as the 'Rome of Portugal,' it's a destination where you can explore Portugal's oldest cathedral, grand sanctuaries, charming old town, and even savor traditional Minho cuisine, making it a compelling stop for history buffs, architecture enthusiasts, and food lovers alike.
What Is Included In Our Braga Day Tour Itinerary?
Private Transfer from Porto to the Historical City of Braga
Your day commences with a private transfer from Porto, cruising through diverse landscapes that slowly shift from cityscapes to the lush countryside as you approach Braga.
Touring Braga's Heart: Historic City Center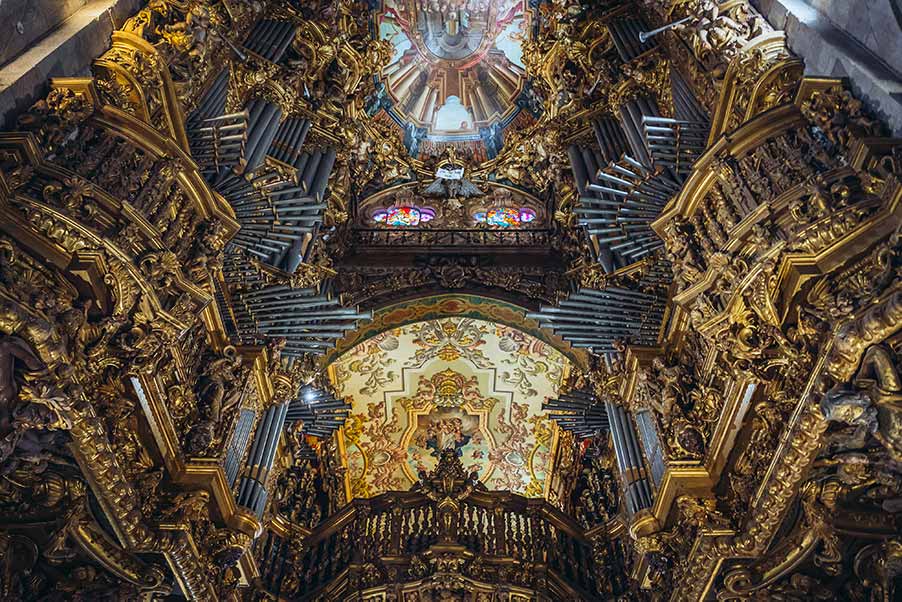 In Braga's historic city center, embark on a guided walking tour, exploring the maze of narrow streets and spacious plazas dotted with charming cafes. Visit Republic Square, a bustling hub of city life, where you'll be enchanted by the blend of old and new architectural styles.
Next, journey to Braga Cathedral, the oldest cathedral in Portugal. Here, witness a blend of Romanesque, Gothic, and Baroque architectural styles reflecting the city's historical periods. Admire the beautifully decorated chapels, including the renowned King's Chapel and its gold-embellished altar.
Venture further to the Arch of the New Gate, a remarkable baroque monument marking the northern limits of medieval Braga. Here, your guide shares fascinating stories about the city's Roman origins, the Visigothic period, and the impact of Moorish occupation.
10 Day Private Tour: It was such a pleasure to work with Emily. Everything went off without a hitch! There were some changes either in drivers or guides but this was communicated in advance via whats app. Drivers were always on time and very professional. Our 2 favorite guides were Daniel Guia in Madrid and Luis Salas in Seville. They gave great recommendations for shopping, restaurants or sights to visit when you were on your own. We had so many wonderful experiences on our trip from the private horse show outside of Cordoba with a live Spanish guitarist to the white villages , tapas bars, walking tours of Seville, Madrid and the Alhambra. Emily was in contact all the time if needed . Sorry Emily it took so long to write this, life gets so busy and that 's why you have Guided Spain plan your trip!
Bom Jesus do Monte & Sameiro Sanctuary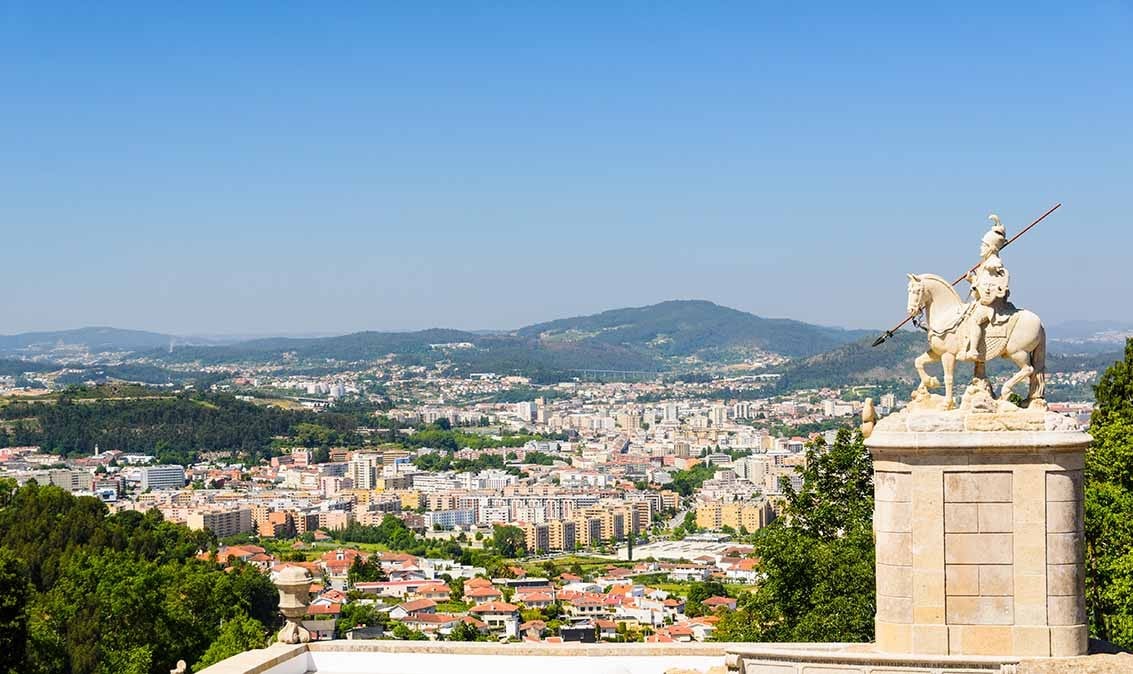 After exploring the city, venture to Bom Jesus do Monte, a remarkable pilgrimage site.
Ascend via the funicular, powered by a water counterbalancing system, the oldest of its kind in the world. At the top, admire the stunning sanctuary that displays a majestic Baroque staircase symbolizing the spiritual ascent to heaven.
Not far from Bom Jesus, find the Sameiro Sanctuary, the largest Marian devotional shrine in Portugal. With its grandiose neoclassical church and panoramic views of the verdant landscape, it offers another layer to Braga's rich religious heritage.
Sampling Braga's Culinary Delights
No tour of Braga is complete without sampling the local cuisine. The city's gastronomy reflects its cultural heritage, featuring hearty, traditional dishes that warm the soul.
Enjoy a lunch of 'Bacalhau à Braga,' a local codfish specialty, followed by 'Pudim Abade de Priscos,' a divine dessert invented by a local priest.
Fabulous Spain/Portugal trip through Emily! We booked with Emily solely after reading these reviews for a 2 week trip to Portugal and southern Spain. Never met her prior. She and her team exceeded our expectations. Every detail of the trip went smoothly and her planning was perfect for our group. Lots of guided tours intermingled with just the right amount of free time. We challenged Emily and her team with 3 generations of travelers from 18 months to upper 60's and she handled our group perfectly, such as baby seats in cars and cribs in hotel rooms. Our trip included Lisbon, Porto, Sevilla, and Madrid with day trips to Cordoba, Rhonda and and a small "white city." All in, we would highly recommend Guided Spain Tours, Emily and her team for any travel in Spain and Portugal. She also does Morocco but we didn't have time for that.
Guided Tour of Braga's Archaeological Museum
Post-lunch, journey back to Roman times with a guided tour of Braga's Archaeological Museum.
Marvel at the extensive collection of Roman artifacts, including intricate mosaics, statues, and remnants of civic architecture. The museum provides a fascinating glimpse into Braga's ancient past when it was the significant Roman city of Bracara Augusta.
As the sun sets, return to Porto in your private vehicle. Reflect on the day's discoveries, from the ancient streets of Braga to its inspiring religious sanctuaries and the vibrant tastes of local cuisine.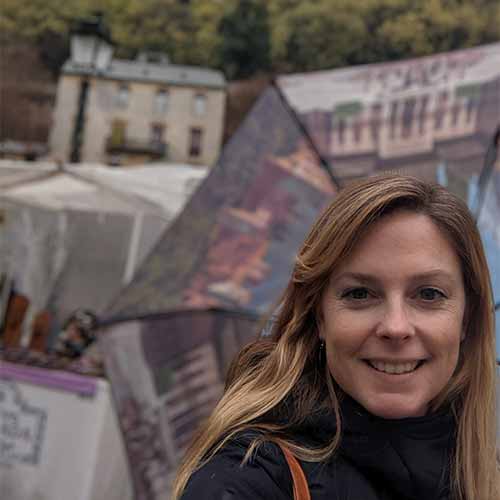 Say Ola to Emily, your personal tour planner at Guided Spain Tours. Get in touch by filling in the form below and requesting your complimentary itinerary!
Crafting Your Custom Braga Experience
If you're interested in further exploring Braga or wish to discover other Portuguese destinations, our team is ready to craft a bespoke itinerary that matches your interests and preferences.
Contact us today, and let us create your personalized journey through Portugal's rich heritage and enchanting landscapes.
Highly recommend Emily! Emily created a personalized itinerary for us in southern Spain. She was very knowledgeable about the region, attentive, and personable. She returned emails properly, and was a pleasure to work with. Emily was flexible and did not make mind making changes in the itinerary-- Her goal is to please her customers!
Emily is GOOD! Emily arranged a 14 day tour for us in Spain at short notice of a week or so. The whole tour was beautifully organized, amazingly flexible and the rare glitches were attended to and addressed, literally instantly. For sure we will be back for further tours with her. Thanks, Emily.
Best Tours from Emily! Words can't express how grateful it was to be able to call on Emily for help with some excursions in Spain. Emily, thanks soo much. You're the BEST!!!
Spain and Portugal trip: Emily did an amazing job Of setting up our trip through Spain and Portugal. All of our tours were outstanding and personalized. We had a wonderful time!
Private Tour: Emily is a pleasure to work with. She arranged hotels, activities, tour guides and transportation in Barcelona, Madrid, Segovia, Toledo, Cordoba, Avila, Seville, Malaga, Gibraltar. She was extremely responsive when we had questions and made sure that everything flowed smoothly.
Other Day Trips in Portugal