Private Day Trip to Fatima & Batalha
Our Day Tour of Fatima & Batalha
Our guided day trip to Fatima, leaving and returning from Lisbon, has been designed as the ideal way for our guests to visit one of the world's foremost Catholic pilgrimage sites in complete comfort and with a tailored itinerary allowing them to spend as much time with their private guide at the sacred sites as they wish.
Ever since apparitions of the Virgin Mary appeared to three local shepherd children in 1917, visitors, both religious and non-religious, have been drawn to Fatima for its profound sense of peace, the unique opportunity to witness collective faith on a grand scale at one of the world foremost pilgrimage sites.
What Is Included in our Fatima & Batalha Day Trip?
Transfer to Fatima from Lisbon
Our private driver will pick you up from your accommodation in Lisbon, setting the tone for a comfortable and engaging journey ahead. Enjoy the scenic drive through the Portuguese countryside as you anticipate the spiritual experience that awaits in Fátima.
10 Day Private Tour: It was such a pleasure to work with Emily. Everything went off without a hitch! There were some changes either in drivers or guides but this was communicated in advance via whats app. Drivers were always on time and very professional. Our 2 favorite guides were Daniel Guia in Madrid and Luis Salas in Seville. They gave great recommendations for shopping, restaurants or sights to visit when you were on your own. We had so many wonderful experiences on our trip from the private horse show outside of Cordoba with a live Spanish guitarist to the white villages , tapas bars, walking tours of Seville, Madrid and the Alhambra. Emily was in contact all the time if needed . Sorry Emily it took so long to write this, life gets so busy and that 's why you have Guided Spain plan your trip!
Arrival at the Sanctuary of Fátima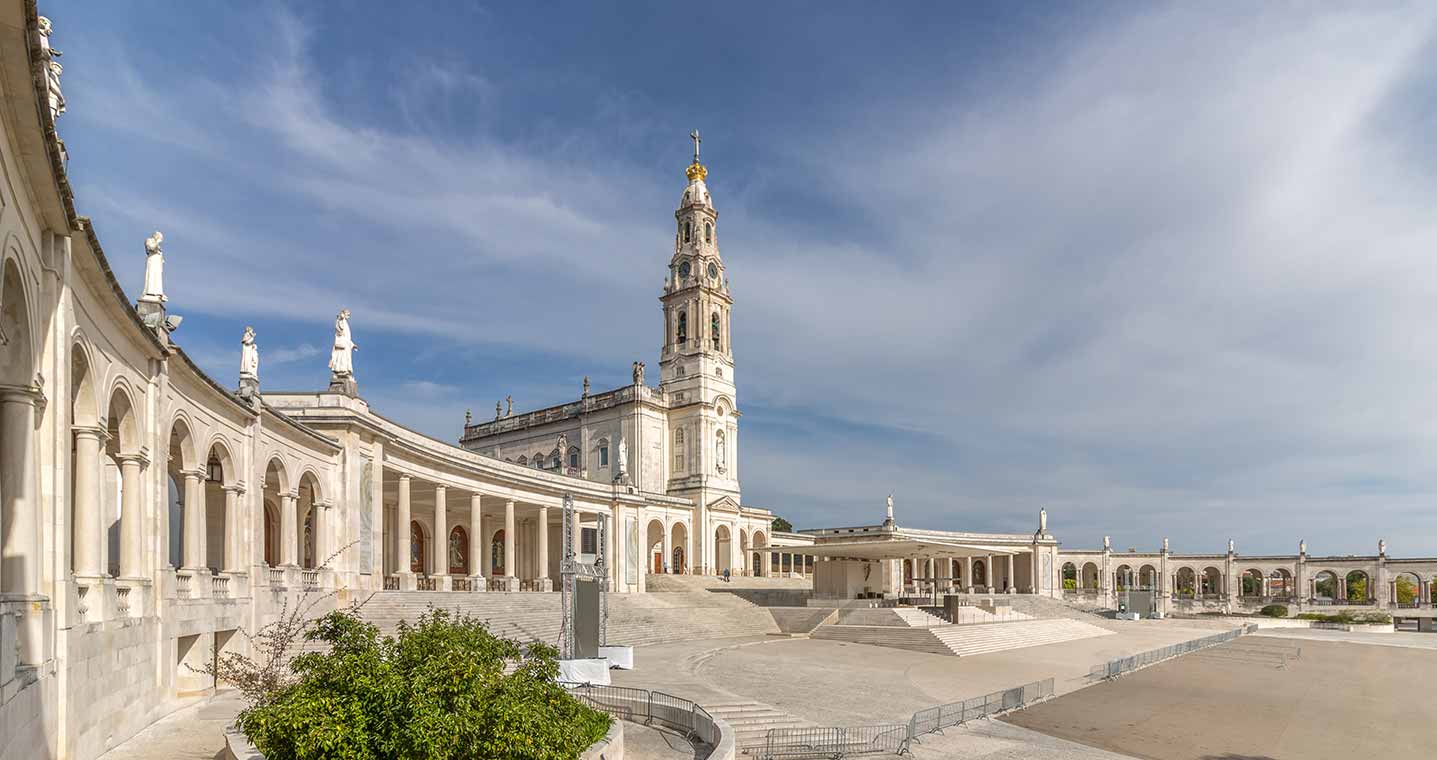 Upon arrival in Fátima, you'll be welcomed by the grandeur of the Sanctuary of Fátima, an expansive complex of religious structures and monuments.
The focal point is the iconic Basilica of Our Lady of the Rosary, an impressive neo-baroque edifice housing the tombs of the three shepherd children blessed with Marian apparitions. As you explore, your guide will recount the compelling story of these children and the six apparitions of the Virgin Mary, providing insightful commentary on their significance in Catholic history and doctrine.
Exploring the Heart of Devotion: Chapel of Apparitions
Next, visit the Chapel of the Apparitions, located at the heart of the sanctuary.
This is the precise site where the Virgin Mary appeared to the children. As you stand before the single marble pillar that marks the location of a small holm oak tree – under which the Virgin Mary is said to have appeared – your guide will explain the extraordinary events surrounding the apparitions.
This intimate chapel is a place of profound devotion and is often the site of devoted prayers by visitors from around the world.
Walking the Sacred Path: Via Sacra and Hungarian Calvary
The spiritual journey continues with a guided walk along the Via Sacra, also known as the Sacred Way, leading to the Hungarian Calvary.
This path, which the three shepherd children took during the apparitions, culminates in a representation of Calvary, the place where Jesus was crucified. Comprising of a set of chapels donated by Hungarian Catholic refugees in the West, the Hungarian Calvary offers a peaceful spot for contemplation.
Fabulous Spain/Portugal trip through Emily! We booked with Emily solely after reading these reviews for a 2 week trip to Portugal and southern Spain. Never met her prior. She and her team exceeded our expectations. Every detail of the trip went smoothly and her planning was perfect for our group. Lots of guided tours intermingled with just the right amount of free time. We challenged Emily and her team with 3 generations of travelers from 18 months to upper 60's and she handled our group perfectly, such as baby seats in cars and cribs in hotel rooms. Our trip included Lisbon, Porto, Sevilla, and Madrid with day trips to Cordoba, Rhonda and and a small "white city." All in, we would highly recommend Guided Spain Tours, Emily and her team for any travel in Spain and Portugal. She also does Morocco but we didn't have time for that.
As we leave Fátima, we'll head to the historic town of Batalha, the perfect setting for lunch. The region's cuisine offers a wealth of delights, with the traditional Portuguese cod, local goat cheese, and refreshing Vinho Verde, or 'green wine,' being must-try items.
Our guide will recommend a local restaurant where you can savor these delicacies.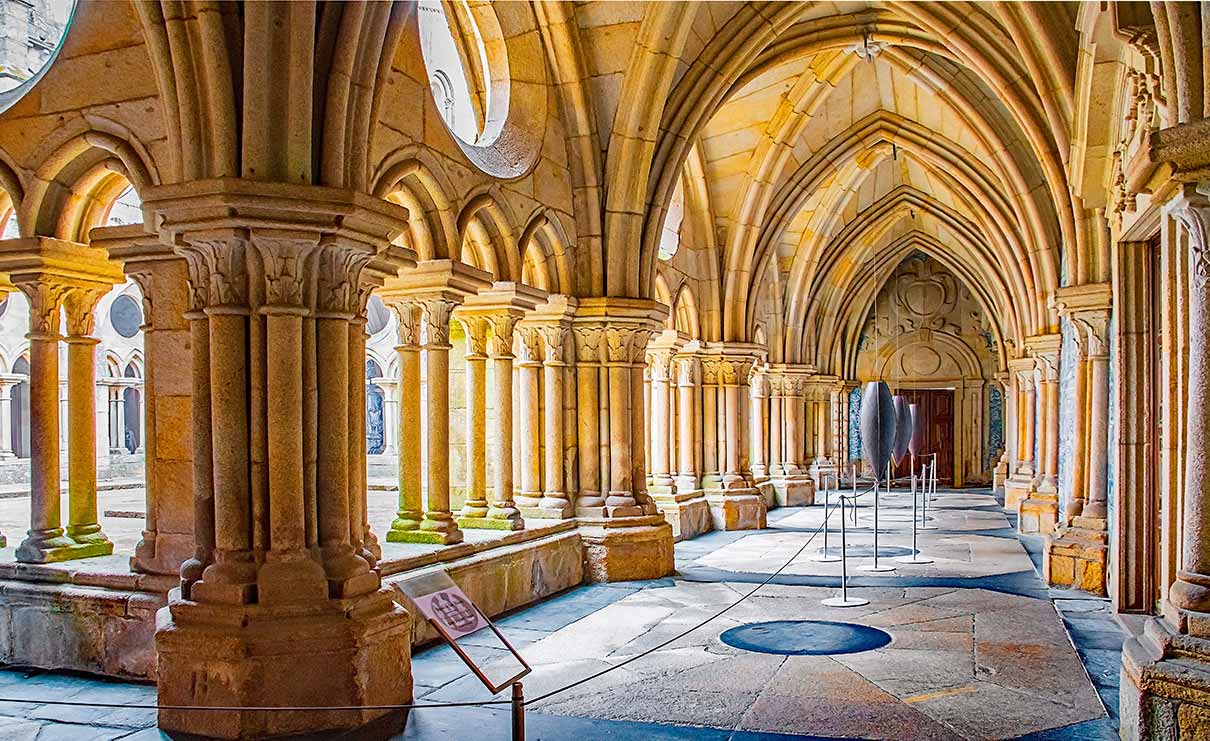 After lunch, we'll visit the Batalha Monastery, a stunning example of late Gothic and Manueline architecture.
This UNESCO World Heritage site, built to commemorate the 1385 Battle of Aljubarrota, stands as a symbol of Portuguese independence and architectural prowess. Each sculpture, column, and intricate stone detail tells a tale of Portugal's medieval history, making it a fascinating stop for history enthusiasts and art lovers.
Tour the complex with our guide explaining the monastery's history, its role in Portuguese culture, and the architectural nuances that set it apart. The elaborate, intricate details in the cloisters, the grandeur of its chapels, and the beautifully decorated royal tombs are sure to leave you awestruck.
As the day draws to a close, we return to Lisbon as you reflect on the day's experiences as we drive back through the stunning Portuguese landscapes, a perfect end to an enlightening and inspiring day.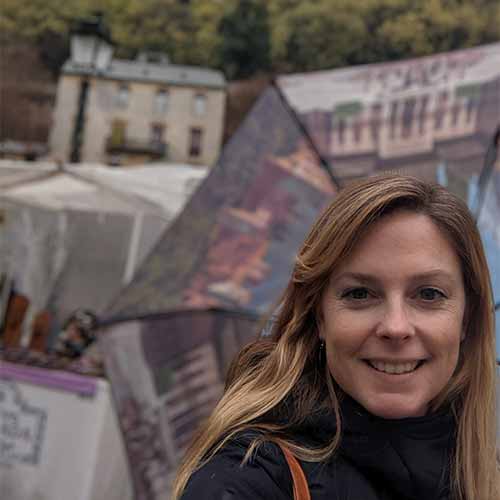 Say Ola to Emily, your personal tour planner at Guided Spain Tours. Get in touch by filling in the form below and requesting your complimentary itinerary!
Customize Your Fátima and Batalha Tour
This journey to Fátima and Batalha from Lisbon offers an insightful look into Portugal's spiritual and architectural heritage, but the experiences can be tailored to meet your individual interests.
Whether you want to spend more time on a specific site or add other experiences, our team is here to create a bespoke itinerary that meets your preferences. Contact us today to curate your unforgettable journey into the heart of Portugal.
Highly recommend Emily! Emily created a personalized itinerary for us in southern Spain. She was very knowledgeable about the region, attentive, and personable. She returned emails properly, and was a pleasure to work with. Emily was flexible and did not make mind making changes in the itinerary-- Her goal is to please her customers!
Emily is GOOD! Emily arranged a 14 day tour for us in Spain at short notice of a week or so. The whole tour was beautifully organized, amazingly flexible and the rare glitches were attended to and addressed, literally instantly. For sure we will be back for further tours with her. Thanks, Emily.
Best Tours from Emily! Words can't express how grateful it was to be able to call on Emily for help with some excursions in Spain. Emily, thanks soo much. You're the BEST!!!
Spain and Portugal trip: Emily did an amazing job Of setting up our trip through Spain and Portugal. All of our tours were outstanding and personalized. We had a wonderful time!
Private Tour: Emily is a pleasure to work with. She arranged hotels, activities, tour guides and transportation in Barcelona, Madrid, Segovia, Toledo, Cordoba, Avila, Seville, Malaga, Gibraltar. She was extremely responsive when we had questions and made sure that everything flowed smoothly.
Other Day Trips in Portugal