Peneda-Gerês National Park Day Trip From Porto
Our Day Tour of Peneda-Gerês National Park
This full-day, 4×4 guided tour will take you deep into the heart of Peneda-Gerês, Portugal's only national park., revealing its many treasures while navigating the challenging terrains with ease.
A kaleidoscope natural paradise of breathtaking landscapes, from crystal-clear lakes to cascading waterfalls along with the diverse flora and fauna, Peneda-Gerês also boasts an intriguing tapestry of historical and cultural landmarks, making it an unmissable destination for both nature lovers and history enthusiasts.
What Is Included In Our Peneda-Gerês National Park Day Trip?
Transfer From Porto To The Heart Of The Park
As the sun rises, we depart from your hotel in our 4×4 vehicle, ready to venture into the heart of Peneda-Gerês National Park.
Our first stop is at one of the park's panoramic viewpoints. Here, you'll have the opportunity to witness the breathtaking grandeur of Peneda-Gerês. Take a moment to drink in the stunning vistas – the forest-clad mountains stretching to the horizon, punctuated by shimmering lakes and rushing rivers.
From here, we descend into the forest, following ancient trails that echo with centuries of history. As we navigate through the verdant woods, you'll notice the flora's rich diversity and might even spot some of the park's wildlife, such as wild horses grazing peacefully in the meadows.
10 Day Private Tour: It was such a pleasure to work with Emily. Everything went off without a hitch! There were some changes either in drivers or guides but this was communicated in advance via whats app. Drivers were always on time and very professional. Our 2 favorite guides were Daniel Guia in Madrid and Luis Salas in Seville. They gave great recommendations for shopping, restaurants or sights to visit when you were on your own. We had so many wonderful experiences on our trip from the private horse show outside of Cordoba with a live Spanish guitarist to the white villages , tapas bars, walking tours of Seville, Madrid and the Alhambra. Emily was in contact all the time if needed . Sorry Emily it took so long to write this, life gets so busy and that 's why you have Guided Spain plan your trip!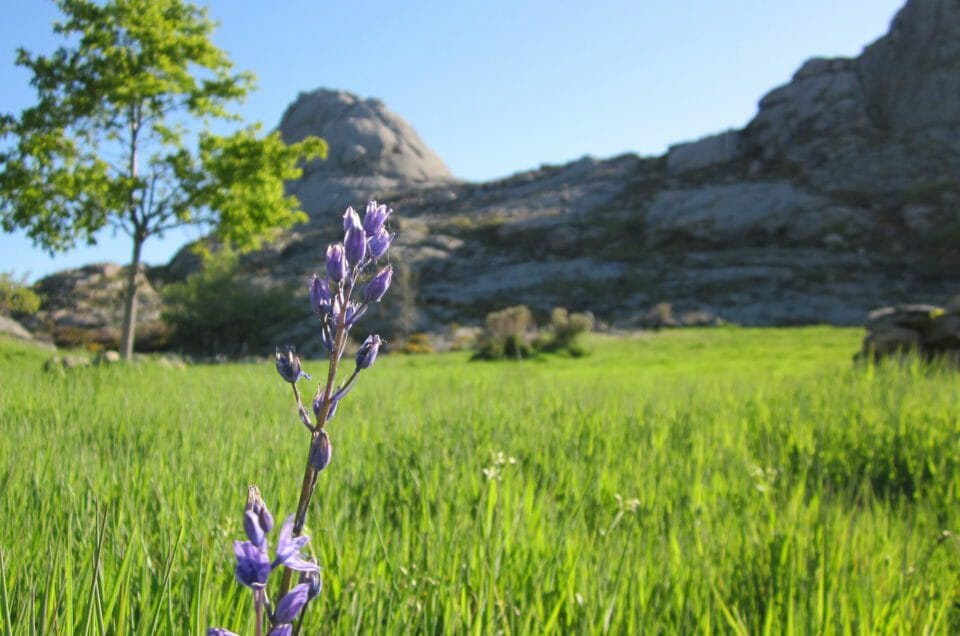 As we continue deeper into the park, we follow the path of the ancient Via XVII, a Roman highway that once connected Braga in Portugal to Astorga in Spain.
This relic of history is remarkably well-preserved, offering a fascinating glimpse into the region's distant past. As we tread along the centuries-old path, your guide will share tales of Roman legions and tradesmen who once traversed this very route.
A short trek from the Roman road leads us to one of the park's natural gems – the hot springs. Known for their therapeutic properties, these thermal waters offer a delightful respite. Watch as the steam rises from the serene pools, nestled amidst the lush greenery, creating a picture of perfect tranquility.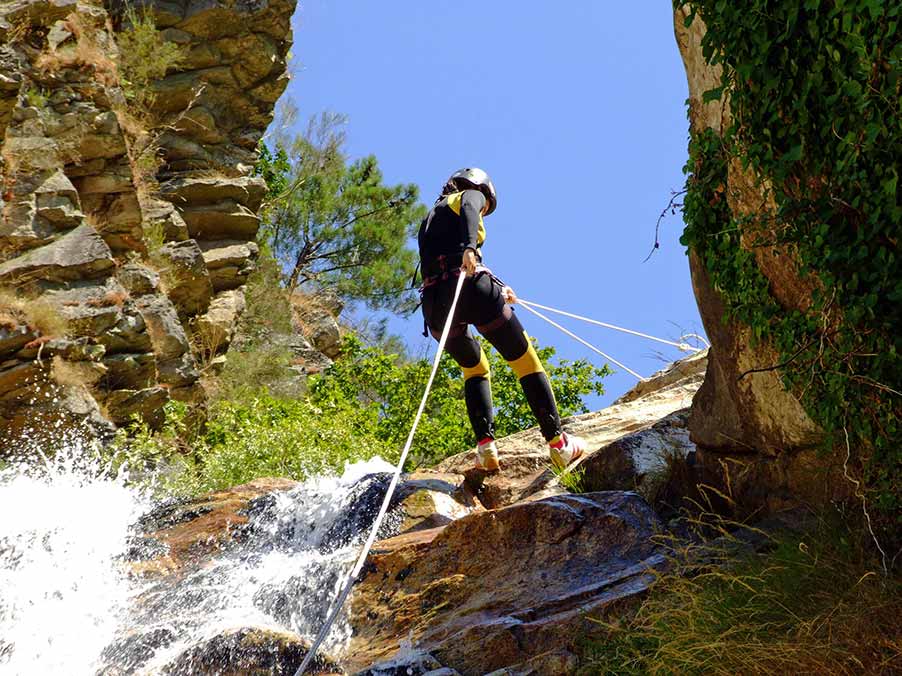 Embrace your adventurous spirit with a thrilling canyoning experience in the heart of Peneda-Gerês National Park. Our expert guides will lead you on a journey that blends adrenaline and natural beauty in equal measure.
The adventure begins with a safety briefing, ensuring that even beginners feel confident as we embark on this exciting expedition. Equipped with helmets and harnesses, we descend into the canyon, where sparkling waterfalls cascade into crystal-clear pools. Experience the exhilaration of rappelling down rock faces and diving into the refreshing waters below. The surrounding cliffs, covered in lush vegetation, amplify the sense of adventure, making you feel like you've stepped into another world.
Every twist and turn of the canyon reveals new wonders. Natural slides carved into the rocks by centuries of erosion add a fun element to our journey. And of course, there are plenty of opportunities for swimming and relaxing in the secluded pools.
The canyoning adventure is not just a thrill ride; it's also a unique way to explore the hidden corners of Peneda-Gerês National Park. By the time we reach the end of our route, you'll have gained a profound appreciation for the power and beauty of nature.
Fabulous Spain/Portugal trip through Emily! We booked with Emily solely after reading these reviews for a 2 week trip to Portugal and southern Spain. Never met her prior. She and her team exceeded our expectations. Every detail of the trip went smoothly and her planning was perfect for our group. Lots of guided tours intermingled with just the right amount of free time. We challenged Emily and her team with 3 generations of travelers from 18 months to upper 60's and she handled our group perfectly, such as baby seats in cars and cribs in hotel rooms. Our trip included Lisbon, Porto, Sevilla, and Madrid with day trips to Cordoba, Rhonda and and a small "white city." All in, we would highly recommend Guided Spain Tours, Emily and her team for any travel in Spain and Portugal. She also does Morocco but we didn't have time for that.
Wildlife Spotting and Photography Tour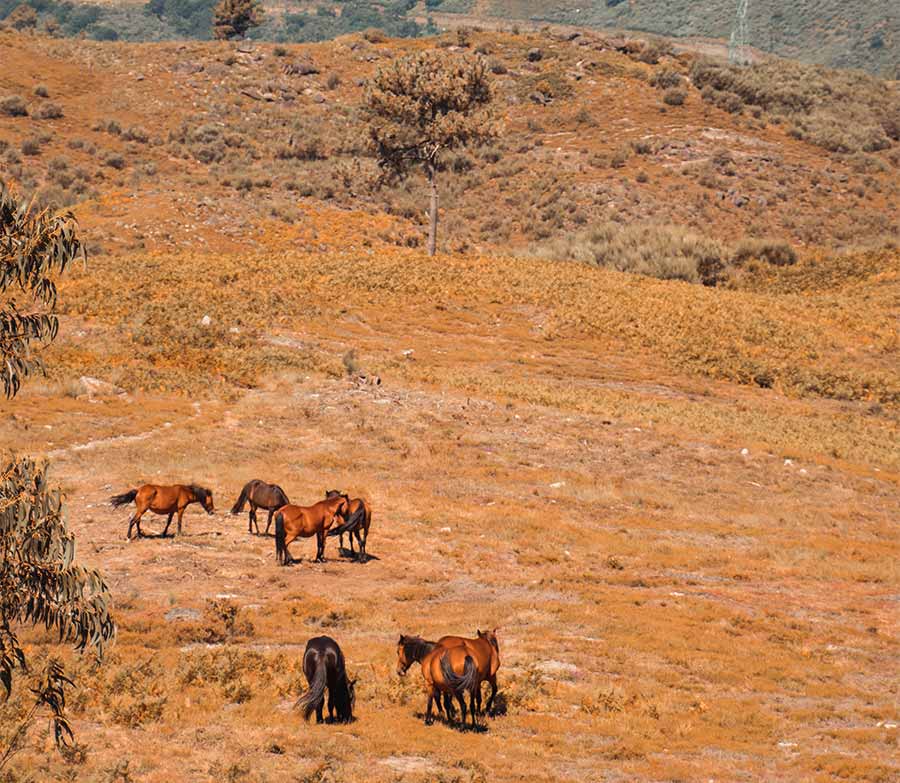 For nature enthusiasts and photography lovers alike, our wildlife spotting and photography tour offers a chance to encounter the diverse fauna of Peneda-Gerês National Park and capture unforgettable images.
Accompanied by a local guide with an intimate knowledge of the park's ecosystems, we'll set off in search of the myriad species that call this place home. From the semi-wild Garrano horses to elusive roe deer, golden eagles soaring overhead to the vibrant butterflies fluttering amidst the flowers, Peneda-Gerês is a wildlife lover's dream.
Your guide will not only help you spot these creatures but also share insights into their behaviors, habitats, and the vital roles they play in the park's ecology. For photography enthusiasts, your guide will provide helpful tips to capture striking wildlife and landscape shots, enhancing your photographic skills while preserving the memories of your visit in vivid detail.
The tour moves at a leisurely pace, giving you ample time to appreciate the beauty that surrounds you. As we walk through dense forests, along crystal-clear rivers, and across sweeping meadows, the park's landscapes provide a picturesque backdrop for your wildlife encounters.
In the early evening rejoin your private driver as we conclude our tour as we started – at your hotel in Porto.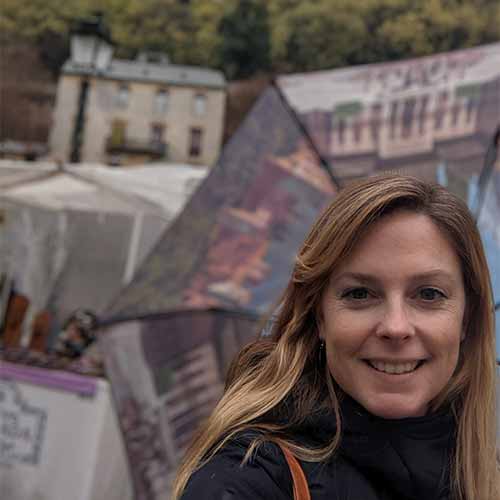 Say Ola to Emily, your personal tour planner at Guided Spain Tours. Get in touch by filling in the form below and requesting your complimentary itinerary!
Get A Custom Peneda-Gerês National Park Itinerary
Our full-day, 4×4 guided tour of Peneda-Gerês National Park offers a unique blend of nature, history, and adventure, designed to immerse you in the park's rich biodiversity and cultural heritage.
Whether you're marveling at the panoramic vistas, following ancient Roman paths, rejuvenating in hot springs, or observing wild horses in their natural habitat, every moment is a memory in the making.
We look forward to welcoming you on this journey and sharing the unspoiled beauty of Peneda-Gerês with you. So why wait? Contact us today, and let's plan your adventure into Portugal's wilderness together.
Highly recommend Emily! Emily created a personalized itinerary for us in southern Spain. She was very knowledgeable about the region, attentive, and personable. She returned emails properly, and was a pleasure to work with. Emily was flexible and did not make mind making changes in the itinerary-- Her goal is to please her customers!
Emily is GOOD! Emily arranged a 14 day tour for us in Spain at short notice of a week or so. The whole tour was beautifully organized, amazingly flexible and the rare glitches were attended to and addressed, literally instantly. For sure we will be back for further tours with her. Thanks, Emily.
Best Tours from Emily! Words can't express how grateful it was to be able to call on Emily for help with some excursions in Spain. Emily, thanks soo much. You're the BEST!!!
Spain and Portugal trip: Emily did an amazing job Of setting up our trip through Spain and Portugal. All of our tours were outstanding and personalized. We had a wonderful time!
Private Tour: Emily is a pleasure to work with. She arranged hotels, activities, tour guides and transportation in Barcelona, Madrid, Segovia, Toledo, Cordoba, Avila, Seville, Malaga, Gibraltar. She was extremely responsive when we had questions and made sure that everything flowed smoothly.
Other Day Trips in Portugal