Óbidos, Tomar & Batalha Day Trip From Lisbon
Our Day Tour of Óbidos, Tomar & Batalha
Venture out of Lisbon on a full-day tour to the remarkable towns of Óbidos, Tomar, and Batalha. These enchanting destinations offer an intimate glimpse into Portugal's diverse history, from Moorish influences and Templar traditions to Manueline architectural gems.
Walk the medieval streets of a charming village, explore the grounds of a grand Templar castle, and marvel at a majestic monastery. This tour perfectly blends captivating history, stunning architecture, and local culture for an unforgettable day trip.
What Is Included in our Óbidos, Tomar, and Batalha Day Trip?
Private Transfer from Lisbon to Óbidos
Depart from Lisbon in the comfort of a private vehicle, setting course for Óbidos, a quaint Moorish village perched atop a hill. The journey itself provides a scenic introduction to the rural landscapes of Portugal, setting the mood for the historic exploration to follow.
Exploring Óbidos: A Walk Through History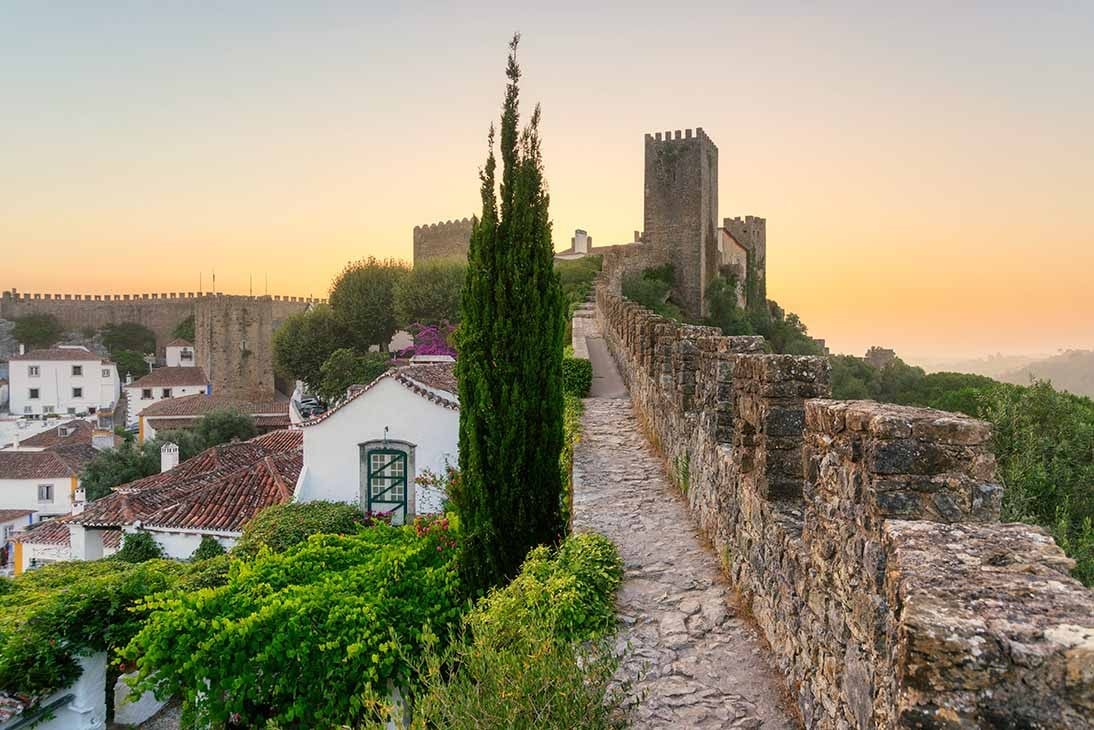 On arrival, you're greeted by the sight of Óbidos' fortified walls and the gleaming whitewashed houses within. Begin your journey into history with a guided tour through the narrow, cobblestoned streets of the old town.
Each corner unveils charming local shops, colorful houses adorned with flowers, and fascinating historical landmarks.
At the heart of the town stands the imposing Óbidos Castle, a well-preserved medieval fortress that bears witness to centuries of conquests and conflicts. As you wander its robust ramparts, you'll be treated to panoramic views of the town and the verdant landscapes beyond.
Your guide will regale you with tales of Moorish rulers, Portuguese kings, and the town's strategic importance throughout the centuries, enriching your exploration with insights into the region's past.
10 Day Private Tour: It was such a pleasure to work with Emily. Everything went off without a hitch! There were some changes either in drivers or guides but this was communicated in advance via whats app. Drivers were always on time and very professional. Our 2 favorite guides were Daniel Guia in Madrid and Luis Salas in Seville. They gave great recommendations for shopping, restaurants or sights to visit when you were on your own. We had so many wonderful experiences on our trip from the private horse show outside of Cordoba with a live Spanish guitarist to the white villages , tapas bars, walking tours of Seville, Madrid and the Alhambra. Emily was in contact all the time if needed . Sorry Emily it took so long to write this, life gets so busy and that 's why you have Guided Spain plan your trip!
Tomar - Templar History & Jewish Heritage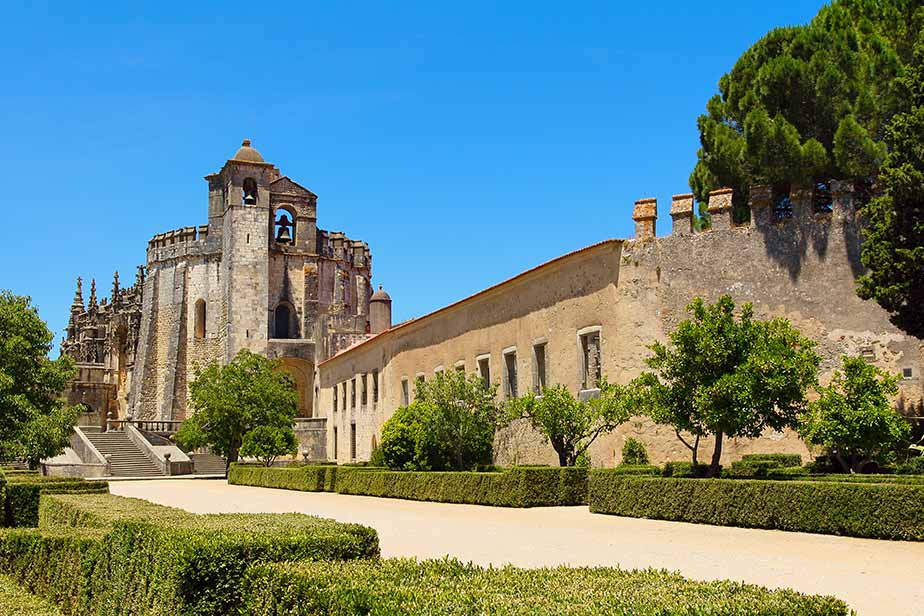 Following a picturesque drive, arrive in Tomar, a historic city renowned for its Templar heritage.
Your first stop is the Convent of Christ, a stunning Templar castle that looms over the city. This UNESCO World Heritage Site houses an array of architectural styles from Romanesque to Gothic, each telling a different chapter of the city's history.
Stroll through the ornate cloisters and grand halls, hearing stories of the Templar Knights and their pivotal role in Portugal's Age of Discoveries.
Continue your exploration of Tomar with a guided tour of the town, taking in the charming streets, traditional houses, and impressive churches.
A special focus will be on the small Jewish Quarter, once a thriving community of skilled artisans and scholars. Visit the Abraham Zacuto Museum, a former synagogue, where exhibits recount the history of Tomar's Jewish community and their significant contributions to Portuguese culture and science.
Batalha's Architectural Wonder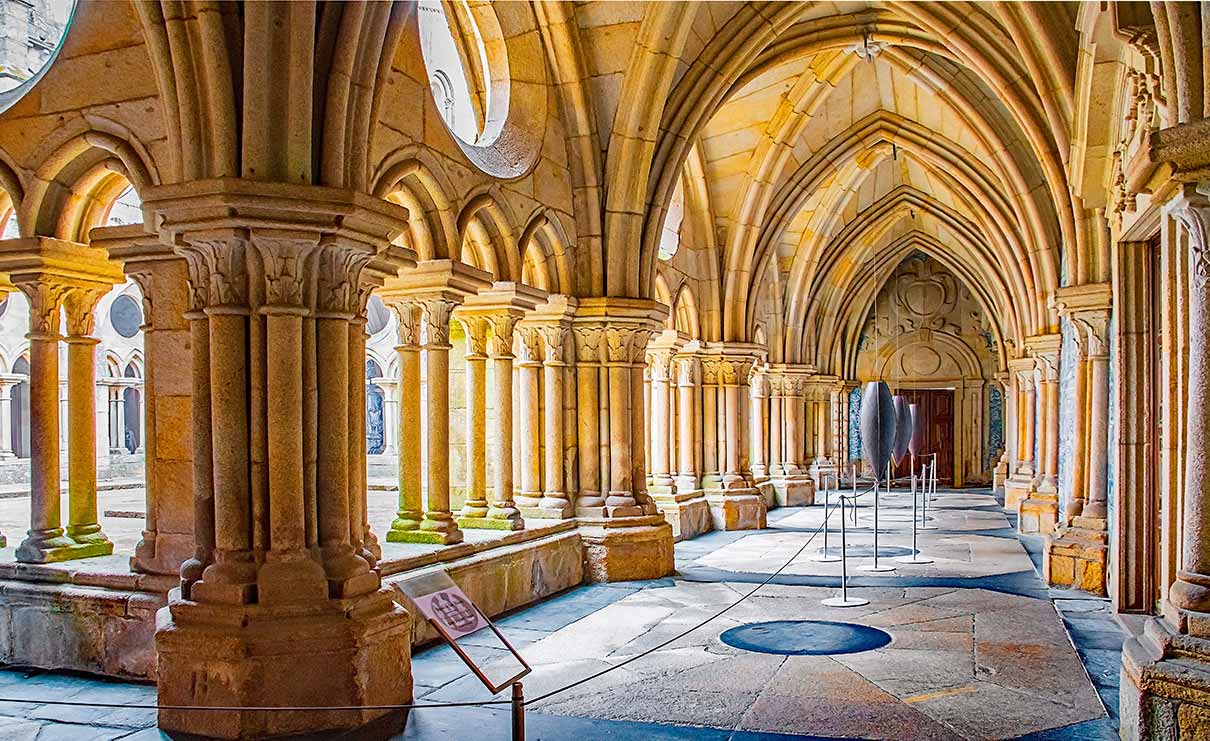 Your final stop is the town of Batalha, home to the stunning Monastery of Santa Maria da Vitória, also known as the Batalha Monastery.
This architectural masterpiece is one of the finest examples of Manueline style, Portugal's unique variant of late Gothic architecture.
The intricately carved stone details, the imposing bell towers, and the grand Royal Cloister are a sight to behold. Your guide will explain the historical significance of this UNESCO site, constructed to commemorate Portugal's victory in the Battle of Aljubarrota.
Fabulous Spain/Portugal trip through Emily! We booked with Emily solely after reading these reviews for a 2 week trip to Portugal and southern Spain. Never met her prior. She and her team exceeded our expectations. Every detail of the trip went smoothly and her planning was perfect for our group. Lots of guided tours intermingled with just the right amount of free time. We challenged Emily and her team with 3 generations of travelers from 18 months to upper 60's and she handled our group perfectly, such as baby seats in cars and cribs in hotel rooms. Our trip included Lisbon, Porto, Sevilla, and Madrid with day trips to Cordoba, Rhonda and and a small "white city." All in, we would highly recommend Guided Spain Tours, Emily and her team for any travel in Spain and Portugal. She also does Morocco but we didn't have time for that.
As the day comes to a close, relax in your private transfer back to Lisbon. Reflect on the rich tapestry of history, culture, and architecture that you've encountered throughout the day, from the medieval charm of Óbidos to the Templar heritage of Tomar and the Manueline grandeur of Batalha.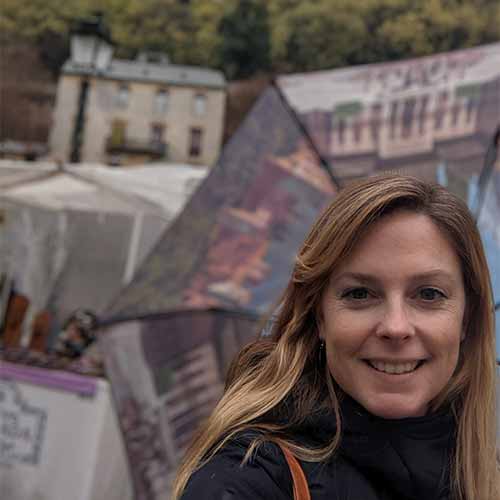 Say Ola to Emily, your personal tour planner at Guided Spain Tours. Get in touch by filling in the form below and requesting your complimentary itinerary!
Personalized Experiences of Central Portugal
Our full-day tour delivers a carefully curated journey through central Portugal's historical wonders. If you wish to delve deeper into these regions or explore other intriguing destinations, our team is at your service to create a customized itinerary. Whether it's an extended stay in Óbidos, a particular interest in Templar history, or a fascination with Manueline architecture, we'll craft an experience that perfectly aligns with your preferences.
Contact us today to plan your unique journey through Portugal's remarkable landscapes and histories.
Highly recommend Emily! Emily created a personalized itinerary for us in southern Spain. She was very knowledgeable about the region, attentive, and personable. She returned emails properly, and was a pleasure to work with. Emily was flexible and did not make mind making changes in the itinerary-- Her goal is to please her customers!
Emily is GOOD! Emily arranged a 14 day tour for us in Spain at short notice of a week or so. The whole tour was beautifully organized, amazingly flexible and the rare glitches were attended to and addressed, literally instantly. For sure we will be back for further tours with her. Thanks, Emily.
Best Tours from Emily! Words can't express how grateful it was to be able to call on Emily for help with some excursions in Spain. Emily, thanks soo much. You're the BEST!!!
Spain and Portugal trip: Emily did an amazing job Of setting up our trip through Spain and Portugal. All of our tours were outstanding and personalized. We had a wonderful time!
Private Tour: Emily is a pleasure to work with. She arranged hotels, activities, tour guides and transportation in Barcelona, Madrid, Segovia, Toledo, Cordoba, Avila, Seville, Malaga, Gibraltar. She was extremely responsive when we had questions and made sure that everything flowed smoothly.
Other Day Trips in Portugal