Spain, the land of siestas, flamenco and sun-kissed beaches, is also a food lover's paradise. The country is renowned for its diverse and delicious regional cuisines, each with its own unique flavors, ingredients and cooking methods.
From the heartiness of Castilla y León to the seafood delights of the Basque Country, there's something to tantalize every taste bud. So, buckle up foodies, because our speciality private tour planners are about to take you on a delicious journey through Spain's gastronomic landscape.
The Delicacies of the Basque Country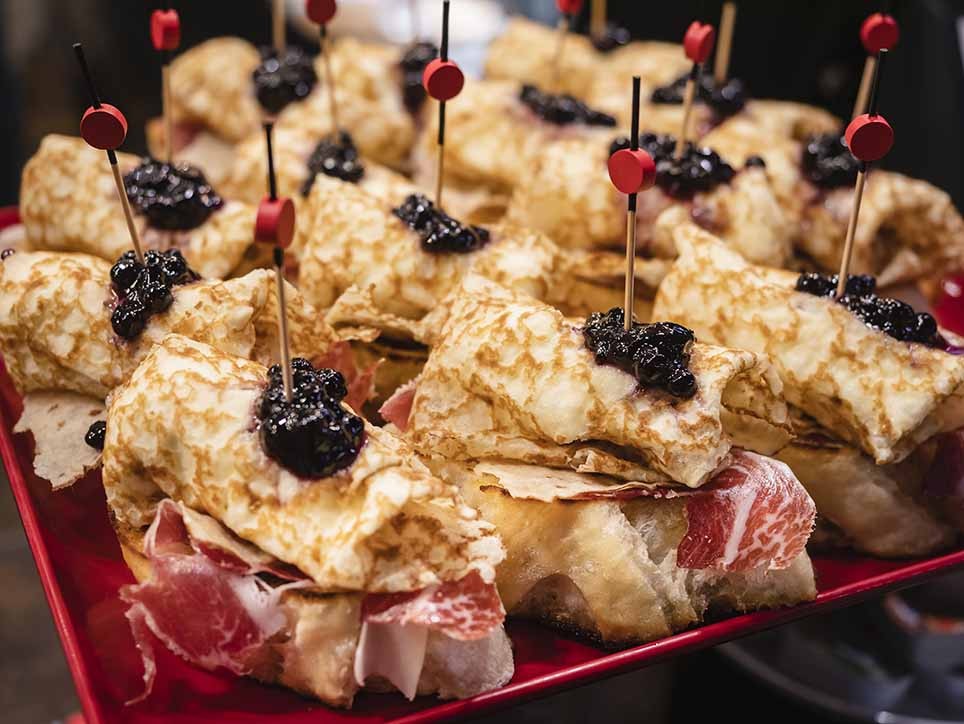 It's time to set sail and explore the delicious seafood of the Basque Country. This coastal region, located in the northern part of Spain, is known for its abundant seafood, fresh produce, and delicious cuisine.
One of the most famous dishes in the Basque Country is pintxos, small bite-sized snacks served on slices of bread and topped with anything from cured meats to fresh seafood.
Another must-try is the traditional Basque dish, bacalao al pil-pil, a salted cod dish served with a sauce made from garlic, olive oil and chili peppers.
Seafood is a staple in the Basque Country, with dishes like grilled hake, steamed mussels, and squid served in its own ink, being local favorites. And, for a sweet treat, try the Basque sponge cake, gâteau basque, a buttery cake filled with cherry jam or cream.
The Flavors of Catalonia
Move over Basque Country, it's time to explore the bold flavors of Catalonia. This northeastern region is famous for its rich culinary heritage, with dishes that are both delicious and innovative. From the bustling streets of Barcelona to the rolling hills of the Catalan countryside, there's no shortage of delicious food to be found.
One of the most famous dishes in Catalonia is pa amb tomaquet, a simple dish of bread rubbed with ripe tomatoes, garlic, and drizzled with olive oil. It's the perfect snack to enjoy with a cold glass of cava, the local sparkling wine.
Catalonia is also known for its rich and creamy dairy products, like the famous cured sheep's milk cheese, manchego. And, for dessert, you can't go wrong with crema catalana, a creamy custard topped with a caramelized sugar crust, similar to crème brûlée.
So, if you're a foodie looking for a flavor explosion, look no further than Catalonia. With its rich history, innovative cuisine, and bold flavors, it's sure to be a gastronomic adventure you won't forget.
Regional Cuisine in Andalusia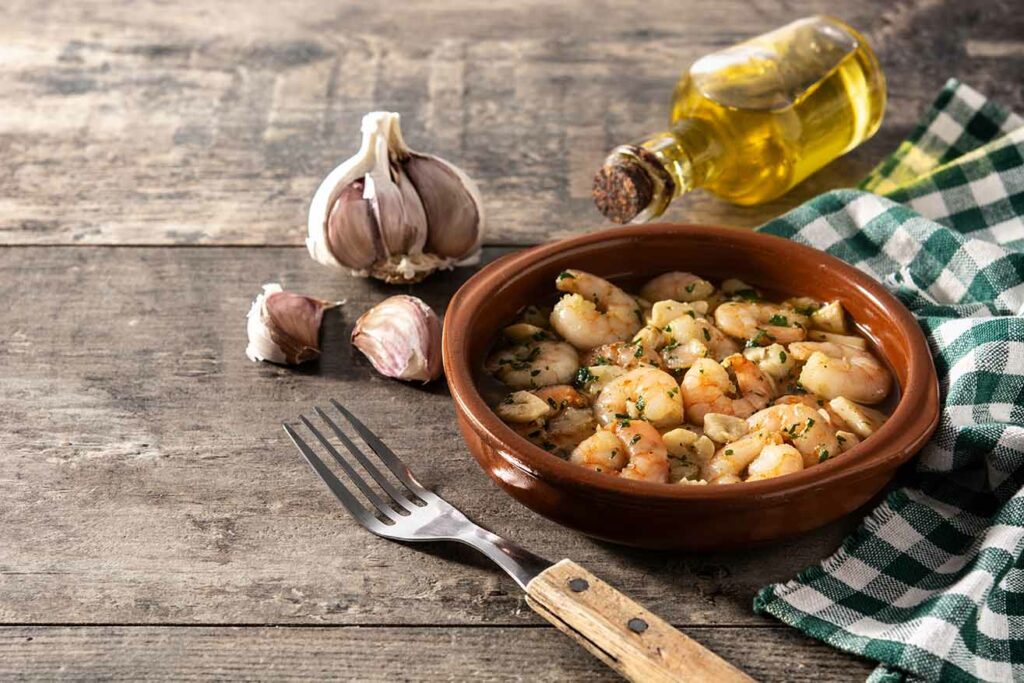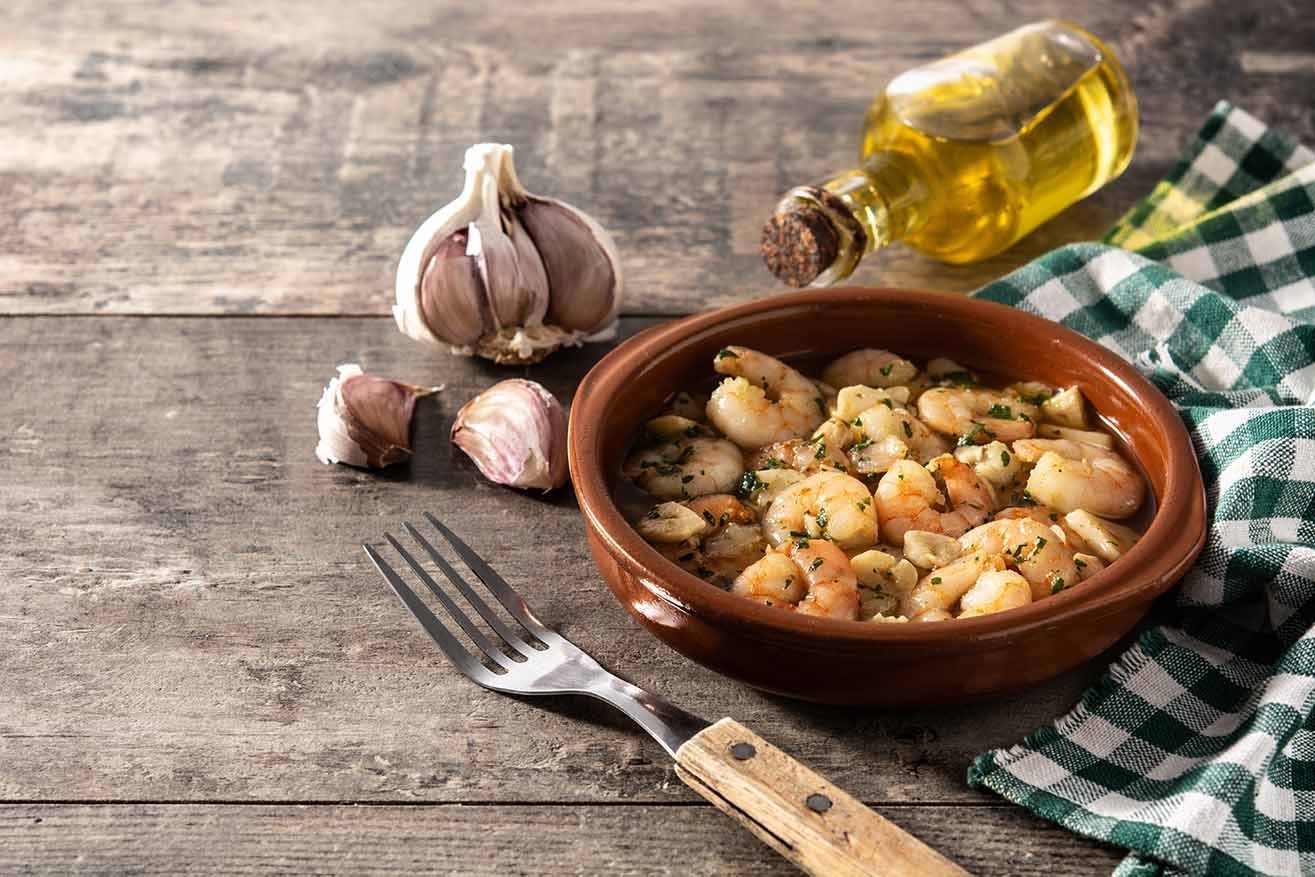 Ahh, Andalusia, the birthplace of tapas, flamenco and sunny beaches. And let's not forget about the food! This southern region is known for its rich, hearty cuisine that's influenced by its Moorish past. With an abundance of fresh produce and an array of spices, Andalusian cuisine is both flavorful and filling.
One of the staple dishes in this region is gazpacho, a cold soup made with ripe tomatoes, cucumbers, peppers, bread and garlic. It's the perfect refreshing dish on a hot summer day.
Another must-try dish is salmorejo, a thicker version of gazpacho, topped with diced ham, egg and breadcrumbs.
Seafood is also a staple in Andalusian cuisine, with dishes like fried fish with garlic, grilled sardines and seafood paella being local favorites. And, let's not forget about the cured meats! Jamón ibérico, a cured ham made from the Iberian pig, is a staple ingredient in many dishes and a must-try for any foodie visiting Andalusia.
The Hearty Cuisine of Castilla y León
Get ready for some hearty, stick-to-your-ribs cuisine, as we head to the landlocked region of Castilla y León. This central region is known for its rich history and hearty dishes, perfect for warming up on a chilly winter day.
One of the staple dishes in Castilla y León is lechazo, a slow-roasted baby lamb dish, served with potatoes and vegetables. Another must-try is cochinillo, a suckling pig dish that is roasted to perfection and served with crispy crackling.
Another favorite of the region are the hearty stews like cocido madrileño, a chickpea stew loaded with meats, vegetables and chorizo.
The region is also known for its delicious cheeses, like the creamy and tangy sheep's milk cheese, cabrales. And, for dessert, try the traditional baked sweet, pastel de hornazo, a flaky pastry filled with sweet or savory fillings.
Plan Your Journey Through Spain's Delicious Regional Cuisines
Well, there you have it, a foodie's guide to the delicious regional cuisines of Spain. From the bold flavors of Catalonia, to the hearty dishes of Castilla y León, to the seafood delicacies of the Basque Country, Spain has something to offer every palate.
For further reading take a look at our food and wine tour itinerary, or for a customized foodie speciality tour across the regions of Spain, contact our team for a complimentary itinerary. Our knowledgeable and experienced tour guides will take you on a journey through Spain's delicious regional cuisines, giving you the opportunity to taste the best of what the country has to offer.