We are delighted to present our handpicked selection of day trips from Seville, all comfortably accessible with your private driver and experienced in the opulence, comfort, and coolness of our first-rate, air-conditioned vehicles.
Let us guide you through an array of unique tours that assure to transport you beyond the city's vibrant plazas and richly ornamented palaces. 
Experience these guided explorations into the soul of the Andalusian region, all commencing right from your accommodation in Seville. 
From the mesmerizing beauty of the White Villages, to the enchanting charm of Jerez de la Frontera, these day trips promise unforgettable encounters with Spain's southern heartland.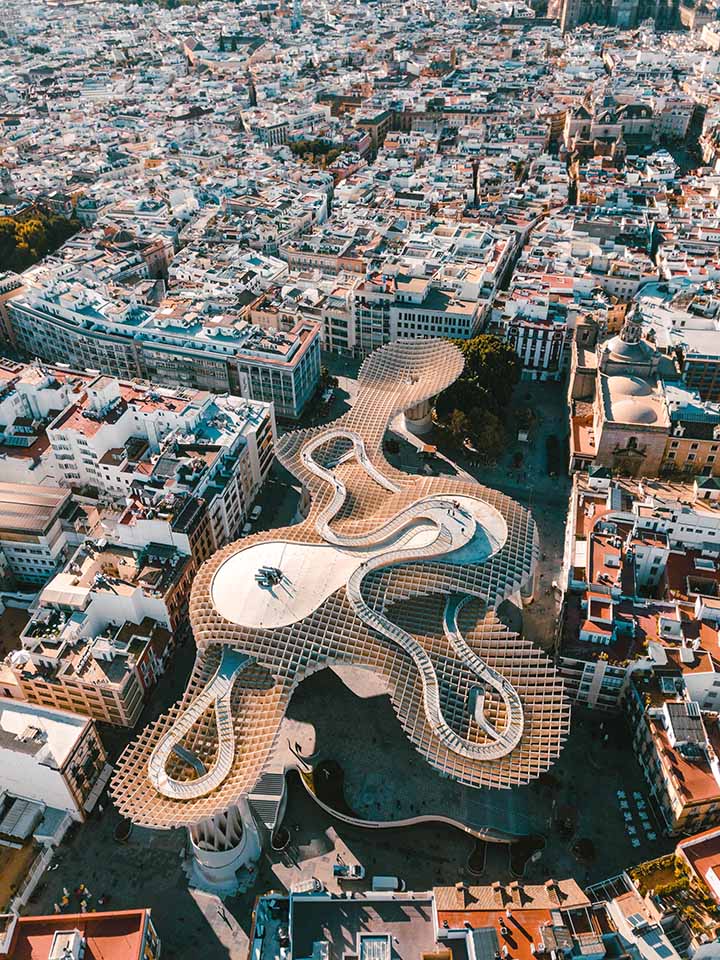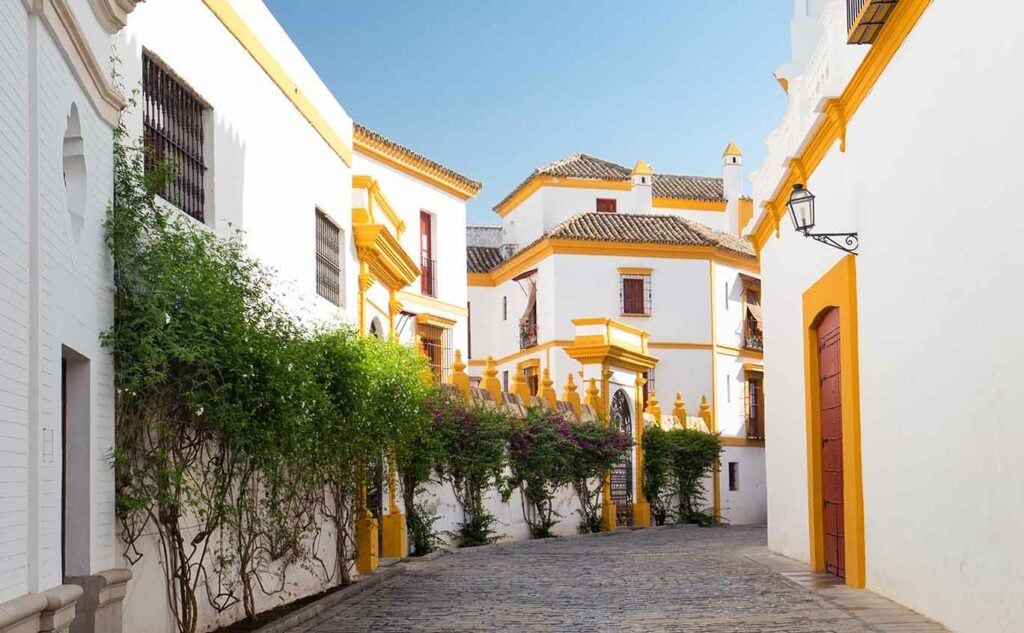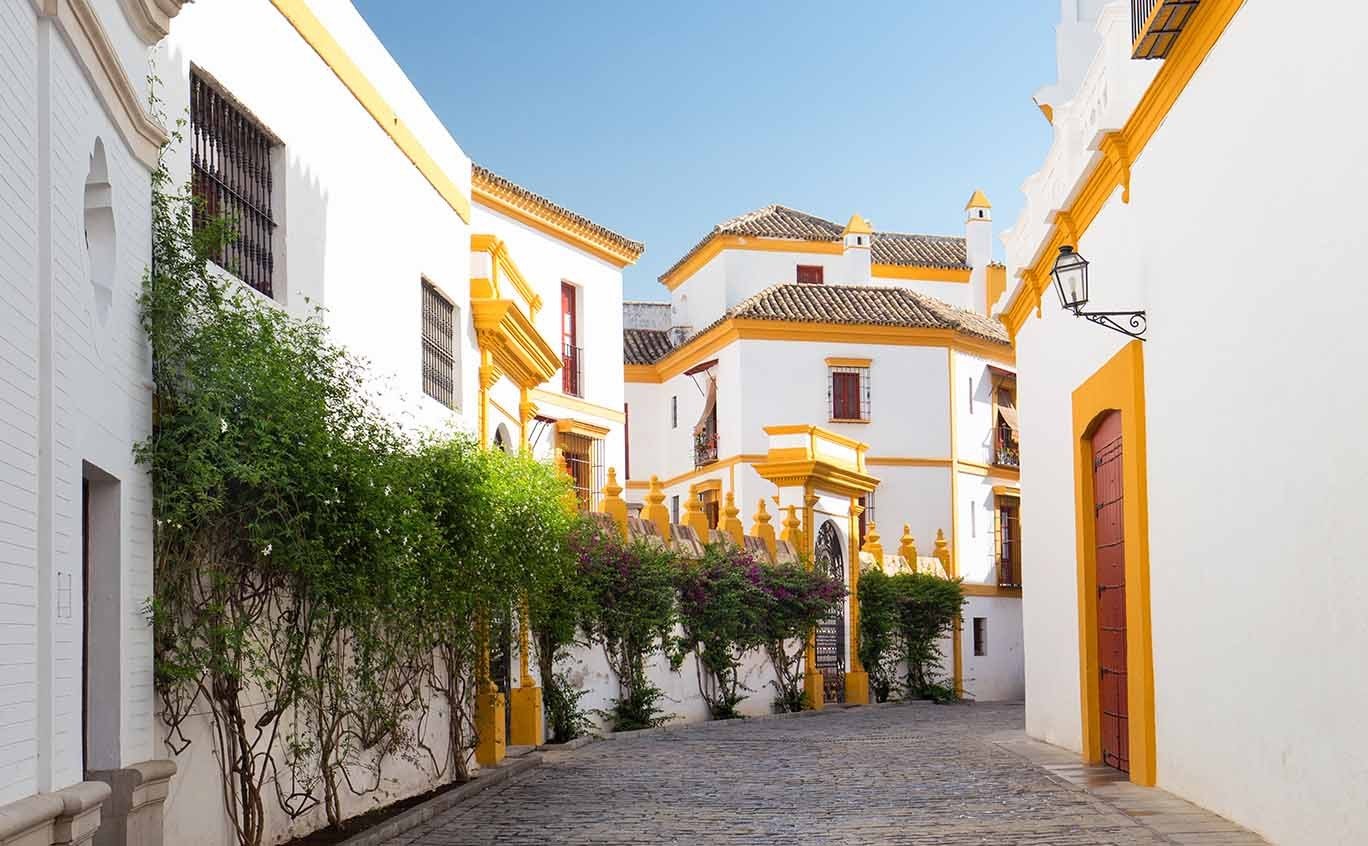 Best Day Trips From Seville
A short distance from the city center reveals a selection of Andalucian gems brimming with historical richness, captivating natural landscapes, and awe-inspiring architectural marvels. Embark on a journey to Jerez de la Frontera, the birthplace of sherry, flamenco, and magnificent Andalusian horses. Experience the alluring rhythm of the city and its vinous heritage on a guided sherry wine tour. For the gourmands, an olive oil experience awaits, where you'll discover the traditional techniques of Andalusian oil production, unraveling the secrets of this liquid gold amidst age-old olive groves.
Journey to Sanlúcar de Barrameda, a captivating coastal town at the mouth of the Guadalquivir River, known for its Manzanilla sherry and sumptuous seafood. Taste the salt in the air and the history in its streets on a guided walk. Immerse in the picturesque charm of the White Villages of Cadiz. Stroll through narrow winding lanes of these hilltop hamlets, each telling tales of Andalusian history and culture, presenting a living, breathing canvas of the past.
Our team of local travel planning experts is ready to assist you in discovering more about our incredible range of day trips and more from Seville!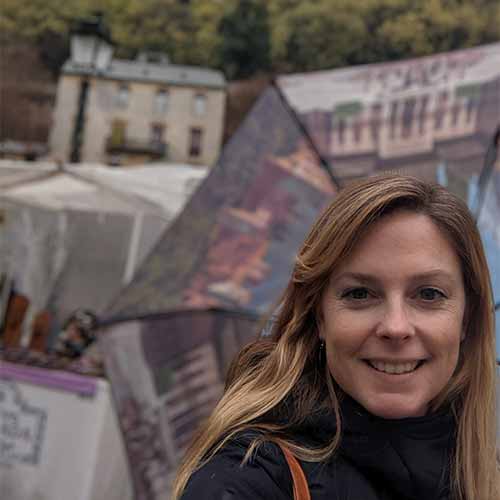 Hola from Spain! I'm Emily Matthews, tour director at Guided Spain Tours.
After working as a guide for several years, the arrival of my wonderful children has seen me build our agency, where I now channel my energy into crafting personalized custom tours across Spain's diverse regions.
Our team of tour planners and officially licensed guides are delighted to offer their local insight and knowledge to deliver bespoke itineraries and seamless experiences for your Spanish Vacation. We look forward to getting to know you and creating memories you will cherish for a lifetime.
Allow Us to Tailor Your Day Trips From Seville
At Guided Spain Tours we excel in designing custom-made itineraries that align seamlessly with your interests. Whether you are an aficionado of history, a lover of nature, or a culinary explorer, we are at your service.
With us, your journey will go beyond mere sightseeing, encompassing the immersive experience of Seville's enchanting landscapes and historical treasures.
Let us handcraft an individual vacation into the heart of Andalusia, delivering unparalleled experiences that the region holds, all within the luxury and comfort of your private, tailor-made day trip.
Highly recommend Emily! Emily created a personalized itinerary for us in southern Spain. She was very knowledgeable about the region, attentive, and personable. She returned emails properly, and was a pleasure to work with. Emily was flexible and did not make mind making changes in the itinerary-- Her goal is to please her customers!
Emily is GOOD! Emily arranged a 14 day tour for us in Spain at short notice of a week or so. The whole tour was beautifully organized, amazingly flexible and the rare glitches were attended to and addressed, literally instantly. For sure we will be back for further tours with her. Thanks, Emily.
Best Tours from Emily! Words can't express how grateful it was to be able to call on Emily for help with some excursions in Spain. Emily, thanks soo much. You're the BEST!!!
Spain and Portugal trip: Emily did an amazing job Of setting up our trip through Spain and Portugal. All of our tours were outstanding and personalized. We had a wonderful time!
Private Tour: Emily is a pleasure to work with. She arranged hotels, activities, tour guides and transportation in Barcelona, Madrid, Segovia, Toledo, Cordoba, Avila, Seville, Malaga, Gibraltar. She was extremely responsive when we had questions and made sure that everything flowed smoothly.