Olive Oil, Wine & History - A Day Trip From Seville
This Guided Day Trip From Seville
Discover the rich culture and history of Olive Oil, southern Spanish Wines, and ancient towns in Andalusia with this unique full-day private tour, conveniently located within an hour's drive of Seville.
On this adventure, we will explore a traditional olive mill, wander through the storied streets of Carmona, and relax in the beautiful countryside with a delightful wine-tasting session.
What Included on Our Olive Oil & Wine Day Trip?
The Journey Begins: Private Transfer from Seville
Your unforgettable day commences as your private driver collects you from your accommodation in Seville.
Sit back in the comfort of your air-conditioned vehicle for the brief 40-minute transfer and prepare for a day of discovery, starting with a visit to a historic olive mill in the tranquil surroundings of the nearby countryside.
Experience Andalusian Gold: Olive Oil Mill Visit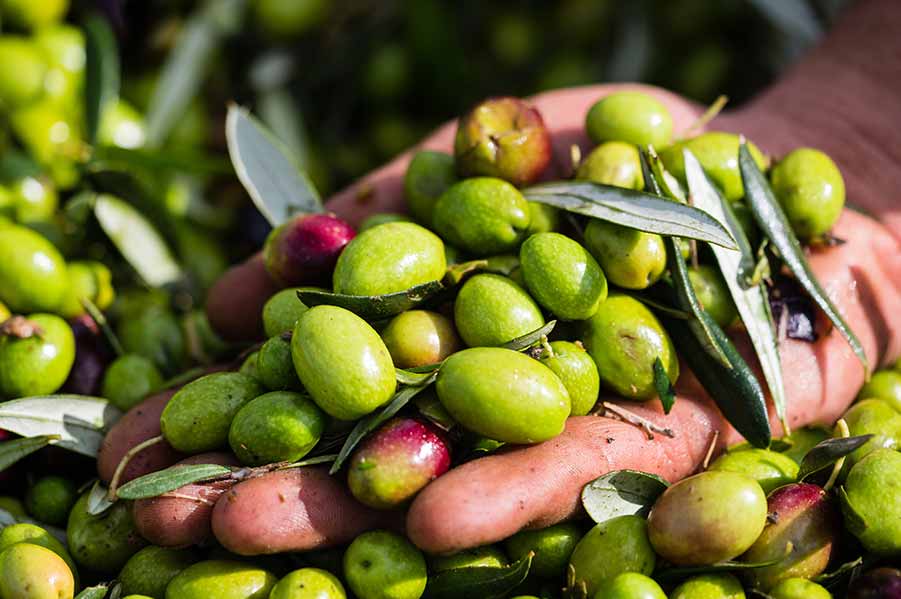 Our first stop is a traditional olive mill where you will learn about the cultivation and harvesting process of the olives and the art of transforming them into the region's celebrated 'liquid gold.'
The guided olive oil tasting will give you a newfound appreciation for this integral ingredient of Mediterranean cuisine.
10 Day Private Tour: It was such a pleasure to work with Emily. Everything went off without a hitch! There were some changes either in drivers or guides but this was communicated in advance via whats app. Drivers were always on time and very professional. Our 2 favorite guides were Daniel Guia in Madrid and Luis Salas in Seville. They gave great recommendations for shopping, restaurants or sights to visit when you were on your own. We had so many wonderful experiences on our trip from the private horse show outside of Cordoba with a live Spanish guitarist to the white villages , tapas bars, walking tours of Seville, Madrid and the Alhambra. Emily was in contact all the time if needed . Sorry Emily it took so long to write this, life gets so busy and that 's why you have Guided Spain plan your trip!
Exploring the Ancient Town of Carmona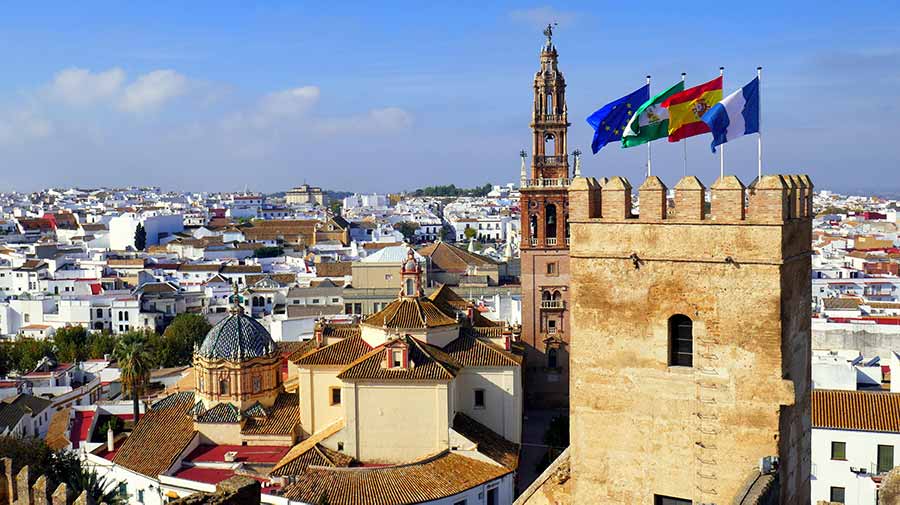 Next, we journey to the charming town of Carmona, an ancient settlement steeped in history. Wander along its narrow cobblestone streets, marvel at the grandeur of its fortress, and soak up the authentic Andalusian atmosphere.
Your private guide will help unravel the rich tapestry of history interwoven into the fabric of this captivating town.
Our 15-day Southern Spain tour - Amazing! It's so hard to come back to reality after experiencing a Guided Spain Tour! Emily arranged a tour for my husband and myself for cities in Southern Spain (Madrid, Toledo, Cordoba, Seville, Jerez de la Frontera, the White Villages and Ronda, Malaga, hiking the Caminito del Rey, and Granada). In addition, we traveled one day to Tangiers, Morocco and Gibraltar, then spending our last 4 days in Barcelona and visiting surrounding cities. It was an amazing trip, which provided professional, private drivers and fantastic, well-informed guides for all of the cities and activities. In addition, Emily was constantly in touch with us during the entire trip to make sure everything was going well. We could go on and on about all of the very special experiences we had, and will definitely use Guided Spain Tours for other trips in Spain, Portugal and Morocco. Our only wish is that Emily would also do tours worldwide!
Lunch Break: Delights of Andalusian Gastronomy
Indulge in a leisurely lunch at a local restaurant hand-picked for its authentic Andalusian cuisine.
From traditional tapas to succulent Iberian ham, each dish offers a culinary journey through the region's diverse gastronomic heritage.
Wine Tasting Experience: Savor the Flavors of Andalusian Wines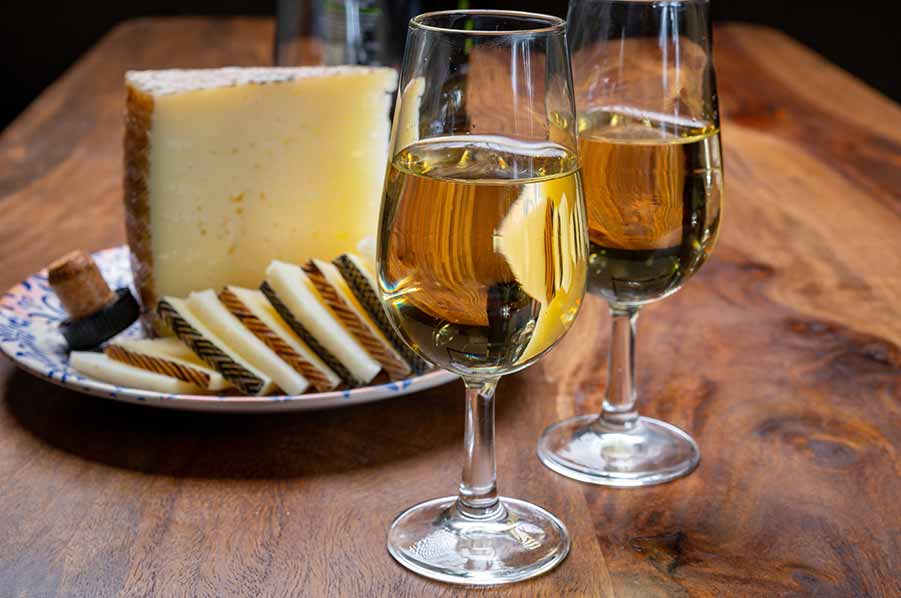 As the day nears its end, we will visit a local winery nestled in the picturesque Andalusian countryside.
Here, a wine expert will introduce you to the process of wine-making in this region, followed by a guided wine tasting, offering a chance to savor some of the finest local wines.
Drop off at Seville Accommodation
As we return to Seville, you can reminisce about the day's experiences, from the aromatic olive groves to the historical charm of Carmona and the delightful wine-tasting session.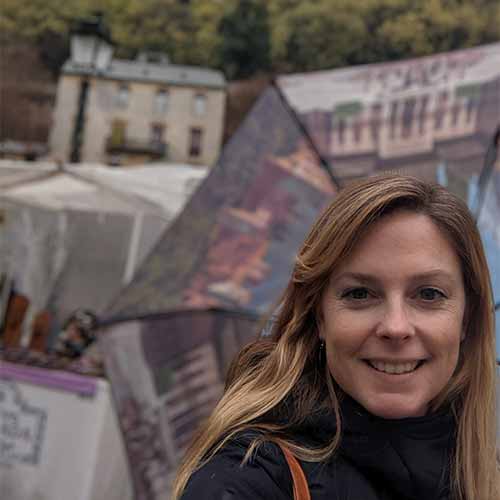 Say Ola to Emily, your personal tour planner at Guided Spain Tours. Get in touch by filling in the form below and requesting your complimentary itinerary!
Get Your Tailored Olive Oil & Wine Tasting Itinerary
This day trip has offered a comprehensive insight into the heart of Andalusia, revealing its rich history, culture, and flavors.
Should you wish to explore more or tailor the tour according to your preferences, our experienced tour planners are at your service. Contact us today to create a custom version of this unforgettable journey crafted to suit your unique interests and desires.
Highly recommend Emily! Emily created a personalized itinerary for us in southern Spain. She was very knowledgeable about the region, attentive, and personable. She returned emails properly, and was a pleasure to work with. Emily was flexible and did not make mind making changes in the itinerary-- Her goal is to please her customers!
Emily is GOOD! Emily arranged a 14 day tour for us in Spain at short notice of a week or so. The whole tour was beautifully organized, amazingly flexible and the rare glitches were attended to and addressed, literally instantly. For sure we will be back for further tours with her. Thanks, Emily.
Best Tours from Emily! Words can't express how grateful it was to be able to call on Emily for help with some excursions in Spain. Emily, thanks soo much. You're the BEST!!!
Spain and Portugal trip: Emily did an amazing job Of setting up our trip through Spain and Portugal. All of our tours were outstanding and personalized. We had a wonderful time!
Private Tour: Emily is a pleasure to work with. She arranged hotels, activities, tour guides and transportation in Barcelona, Madrid, Segovia, Toledo, Cordoba, Avila, Seville, Malaga, Gibraltar. She was extremely responsive when we had questions and made sure that everything flowed smoothly.
Other Day Trips from Seville