Day Trip To The White Villages of Cádiz From Seville
Our Guided Tour of The White Villages of Cádiz
Join us on a private, full-day tour from Seville, and unravel the mysteries and charm of Andalucía's timeless White Villages in Cádiz.
Nestled amidst stunning natural parks, with age-old traditions echoing through whitewashed alleyways, these villages paint a captivating picture of rustic Spain. The labyrinthine streets, adorned with flower pots, lead to squares where villagers gather, and the slow-paced life unfolds against the backdrop of rugged mountains and verdant forests.
This journey into the heart of Andalucía promises a kaleidoscope of culture, history, gastronomy, and sublime vistas.
What's included in our White Villages of Cadiz Day Tour?
Private Transfer from Seville to the White Villages
Your private driver will greet you at your accommodation in Seville to begin our day trip. Settle into a comfortable, air-conditioned vehicle and prepare for a scenic drive through the enchanting Andalusian landscape. 
Arcos de la Frontera - The Gateway to the White Villages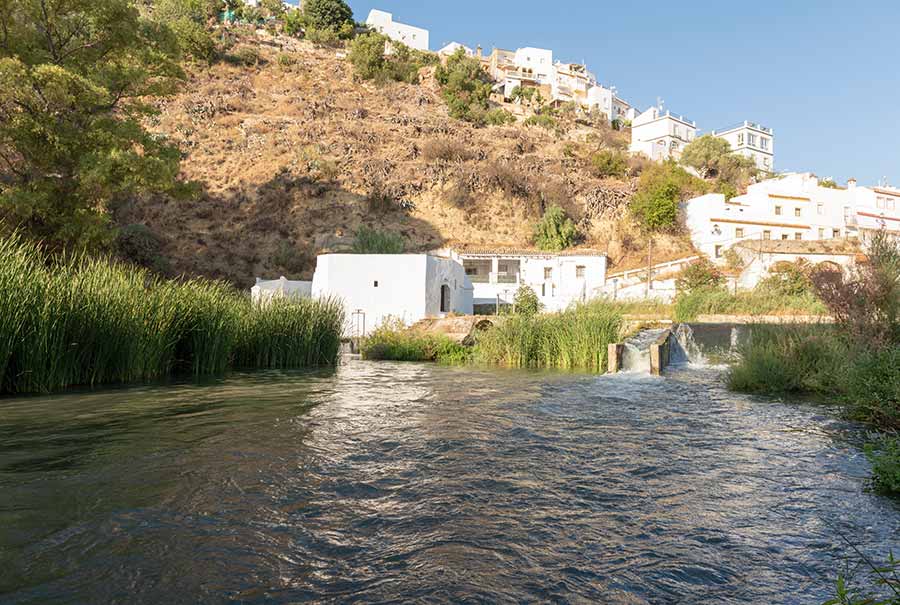 Begin your tour at Arcos de la Frontera, widely recognized as the gateway to this charming region. Perched dramatically on a limestone ridge, Arcos overlooks the Guadalete River, offering panoramic views that are truly a sight to behold.
As you wander through the labyrinthine alleys of the old quarter with your guide, you'll pass under archways and around sudden corners, each turn revealing delightful vistas of the town and the scenic valley below. Marvel at the architectural splendor of the Santa Maria Basilica and the Castle of Arcos, both testaments to the town's rich and varied past.
This captivating stop at Arcos de la Frontera adds another layer to your understanding of the culture and history of the White Villages of Cádiz, making your day trip from Seville even more memorable.
10 Day Private Tour: It was such a pleasure to work with Emily. Everything went off without a hitch! There were some changes either in drivers or guides but this was communicated in advance via whats app. Drivers were always on time and very professional. Our 2 favorite guides were Daniel Guia in Madrid and Luis Salas in Seville. They gave great recommendations for shopping, restaurants or sights to visit when you were on your own. We had so many wonderful experiences on our trip from the private horse show outside of Cordoba with a live Spanish guitarist to the white villages , tapas bars, walking tours of Seville, Madrid and the Alhambra. Emily was in contact all the time if needed . Sorry Emily it took so long to write this, life gets so busy and that 's why you have Guided Spain plan your trip!
Zahara de la Sierra - A Legacy of Legends and Olive Groves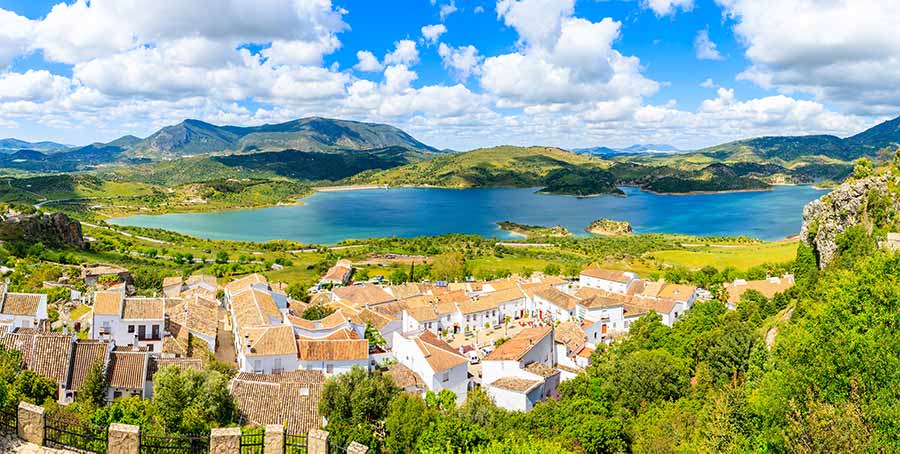 Your next encounter with the White Villages is the stunning Zahara de la Sierra, a historic stronghold nestled on a towering hill overlooking a turquoise reservoir.
As you traverse its steep, narrow streets with your knowledgeable guide, stories of Arab noblemen, conquistadors, and legendary bandits come to life around every corner, offering an intriguing glimpse into Zahara's past.
Delve into the world of olive oil production with a visit to a traditional olive mill. During this insightful tour, you will gain a profound appreciation for the mill's artisanal methods, as age-old techniques blend with modern innovation to produce some of Spain's finest olive oil. A tasting session lets you savor these liquid gold variants' subtle flavors and aromas, a testament to Andalusia's rich culinary heritage.
Our 15-day Southern Spain tour - Amazing! It's so hard to come back to reality after experiencing a Guided Spain Tour! Emily arranged a tour for my husband and myself for cities in Southern Spain (Madrid, Toledo, Cordoba, Seville, Jerez de la Frontera, the White Villages and Ronda, Malaga, hiking the Caminito del Rey, and Granada). In addition, we traveled one day to Tangiers, Morocco and Gibraltar, then spending our last 4 days in Barcelona and visiting surrounding cities. It was an amazing trip, which provided professional, private drivers and fantastic, well-informed guides for all of the cities and activities. In addition, Emily was constantly in touch with us during the entire trip to make sure everything was going well. We could go on and on about all of the very special experiences we had, and will definitely use Guided Spain Tours for other trips in Spain, Portugal and Morocco. Our only wish is that Emily would also do tours worldwide!
A Scenic Lunch: Indulgence in the Countryside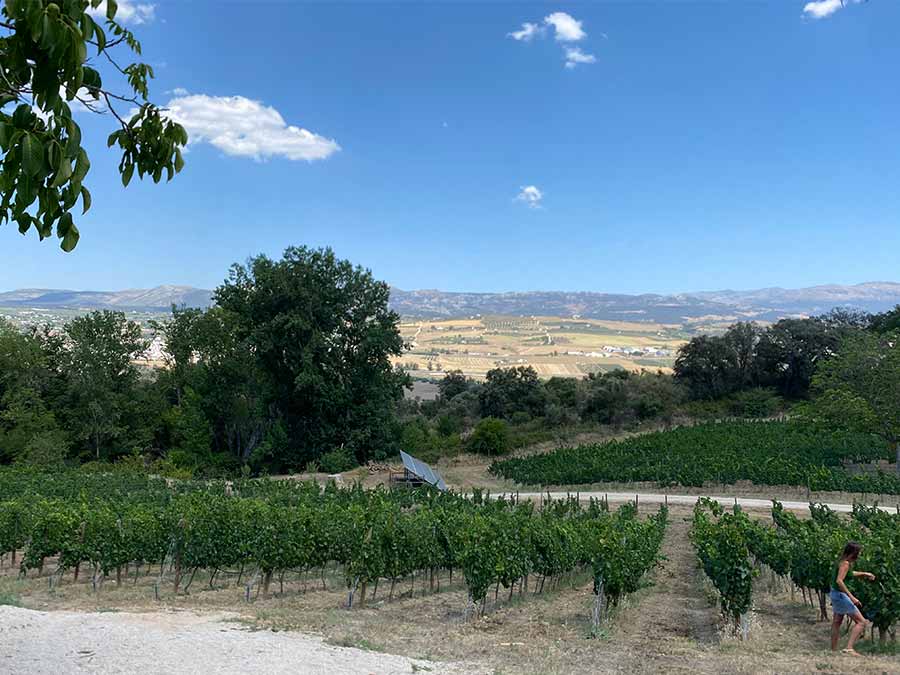 Before your exploration of Grazalema, the itinerary takes a delicious turn. You'll venture into the stunning countryside near Ronda to a traditional winery that basks in the Mediterranean sun.
Here, you'll be treated to a guided tour of the vineyards and cellars, learning about the unique microclimate, soil composition, and winemaking processes that give birth to the region's exquisite wines.
The day's culinary highlight is a wine-tasting lunch, where selected wines are paired with regional delicacies, offering a sensory journey that mirrors the diverse landscape of Andalucía. Whether it's the crisp whites, fruity rosés, or full-bodied reds, each sip encapsulates the winery's passion and the region's bounty.
Grazalema - In the Heart of a Natural Park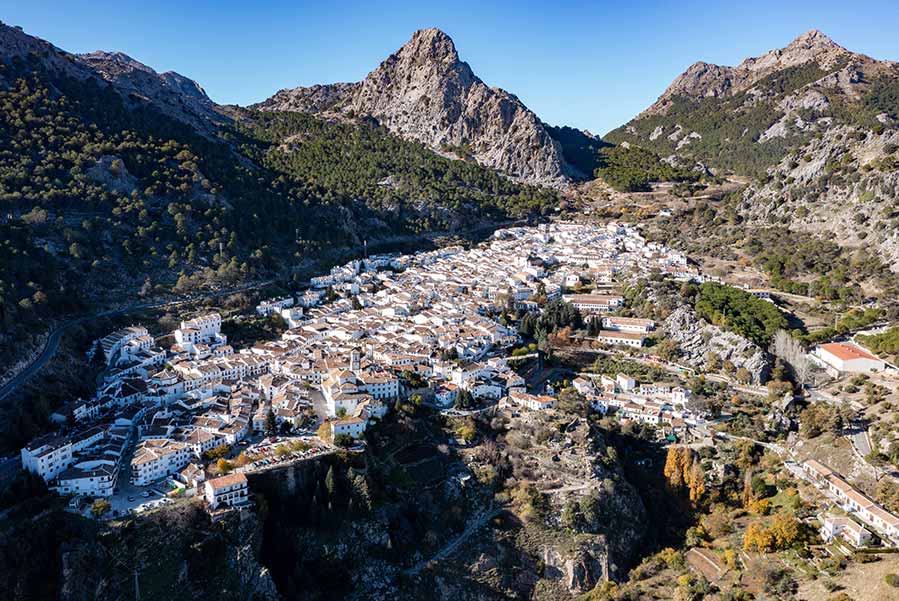 Venturing deeper into the mountains, you arrive at Grazalema, a picturesque village within a UNESCO Biosphere Reserve.
This serene hamlet is a natural paradise with lush vegetation, endemic wildlife, and crystal-clear springs. As you stroll through Grazalema's flower-lined streets, your guide will share intriguing tales of the village's woolen shawl and blanket production, its Moorish history, and the colorful annual Corpus Christi festival.
Join your private driver for the return journey to Seville as our day tour concludes with drop-off at your accommodation.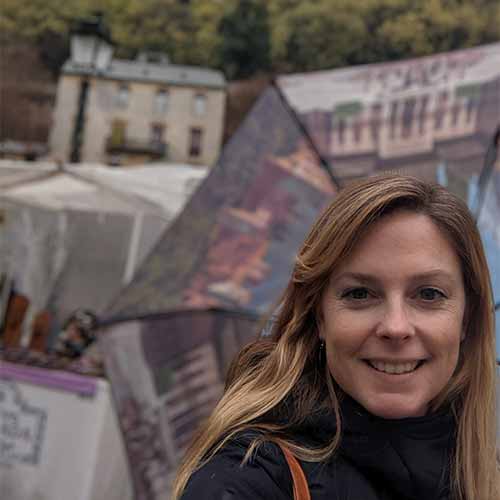 Say Ola to Emily, your personal tour planner at Guided Spain Tours. Get in touch by filling in the form below and requesting your complimentary itinerary!
Contact Us About A Tour of Cadiz's White Villages
To explore more hidden gems of Andalusia or to further personalize your experiences, our team of local experts is ready to curate a bespoke itinerary just for you. Reach out to us, and let's bring your dream Spanish vacation to life.
Highly recommend Emily! Emily created a personalized itinerary for us in southern Spain. She was very knowledgeable about the region, attentive, and personable. She returned emails properly, and was a pleasure to work with. Emily was flexible and did not make mind making changes in the itinerary-- Her goal is to please her customers!
Emily is GOOD! Emily arranged a 14 day tour for us in Spain at short notice of a week or so. The whole tour was beautifully organized, amazingly flexible and the rare glitches were attended to and addressed, literally instantly. For sure we will be back for further tours with her. Thanks, Emily.
Best Tours from Emily! Words can't express how grateful it was to be able to call on Emily for help with some excursions in Spain. Emily, thanks soo much. You're the BEST!!!
Spain and Portugal trip: Emily did an amazing job Of setting up our trip through Spain and Portugal. All of our tours were outstanding and personalized. We had a wonderful time!
Private Tour: Emily is a pleasure to work with. She arranged hotels, activities, tour guides and transportation in Barcelona, Madrid, Segovia, Toledo, Cordoba, Avila, Seville, Malaga, Gibraltar. She was extremely responsive when we had questions and made sure that everything flowed smoothly.
Other Day Trips from Seville