Jerez de la Frontera Day Trip From Seville
Our Day Trip to Jerez de la Frontera
The epitome of Andalusian charm, our Jerez de la Frontera day trip offers visitors an intoxicating blend of culture, history, and flavors just a short transfer away from Seville with your private driver.
This sherry capital of the world brims with spectacular architecture, ancient fortresses, and a rich equestrian heritage. Its medieval Jewish quarters and grand palaces echo tales of an intriguing past, while the renowned sherry wineries invite a sensory exploration.
What's Included in our Jerez de la Frontera Day Trip?
Private Transfer from Seville to Jerez de la Frontera
Experience the convenience and comfort of a private transfer from Seville to Jerez de la Frontera. Our skilled drivers ensure a stress-free journey in luxury vehicles, allowing you to relax and anticipate the immersive experiences awaiting in the sherry capital of the world, Jerez de la Frontera.
Walking Tour: Fortified Walls, Medieval Churches, Palaces, & Jewish Quarters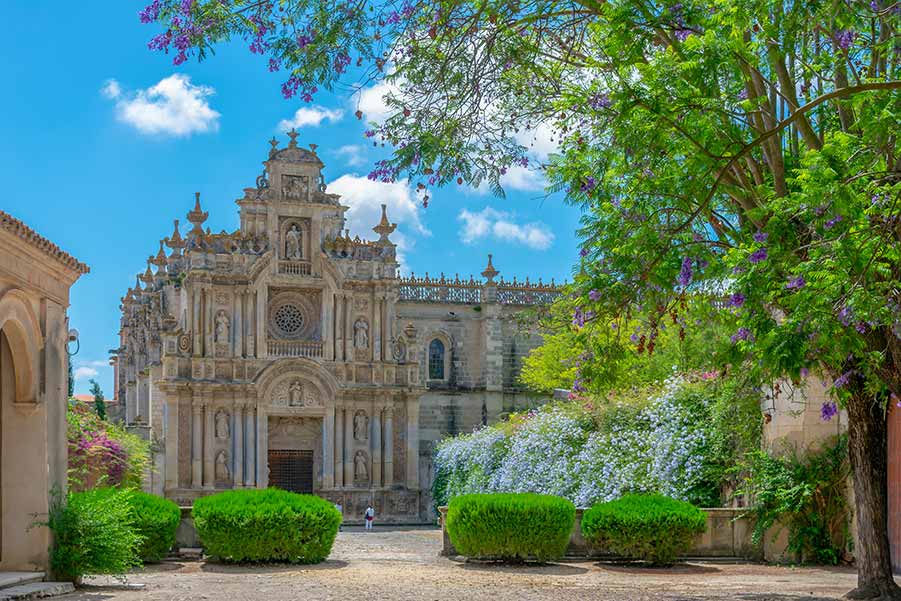 Embark on an enthralling journey through time as we walk the labyrinthine streets of Jerez's old town. Framed by the remnants of ancient fortified walls, this private guided tour invites you to delve into the city's rich tapestry of history and culture.
Admire the grandeur of gothic medieval churches and palaces that punctuate the skyline, each bearing distinct architectural styles of their era. The Jewish quarters, or 'Juderia,' are a poignant reminder of the city's multicultural past. As you wander these narrow alleys, your guide will animate the air with tales of Moorish rule, Christian Reconquest, and Sephardic heritage, igniting your imagination.
10 Day Private Tour: It was such a pleasure to work with Emily. Everything went off without a hitch! There were some changes either in drivers or guides but this was communicated in advance via whats app. Drivers were always on time and very professional. Our 2 favorite guides were Daniel Guia in Madrid and Luis Salas in Seville. They gave great recommendations for shopping, restaurants or sights to visit when you were on your own. We had so many wonderful experiences on our trip from the private horse show outside of Cordoba with a live Spanish guitarist to the white villages , tapas bars, walking tours of Seville, Madrid and the Alhambra. Emily was in contact all the time if needed . Sorry Emily it took so long to write this, life gets so busy and that 's why you have Guided Spain plan your trip!
Tour of Alcazar de Jerez: The Arabic Fortress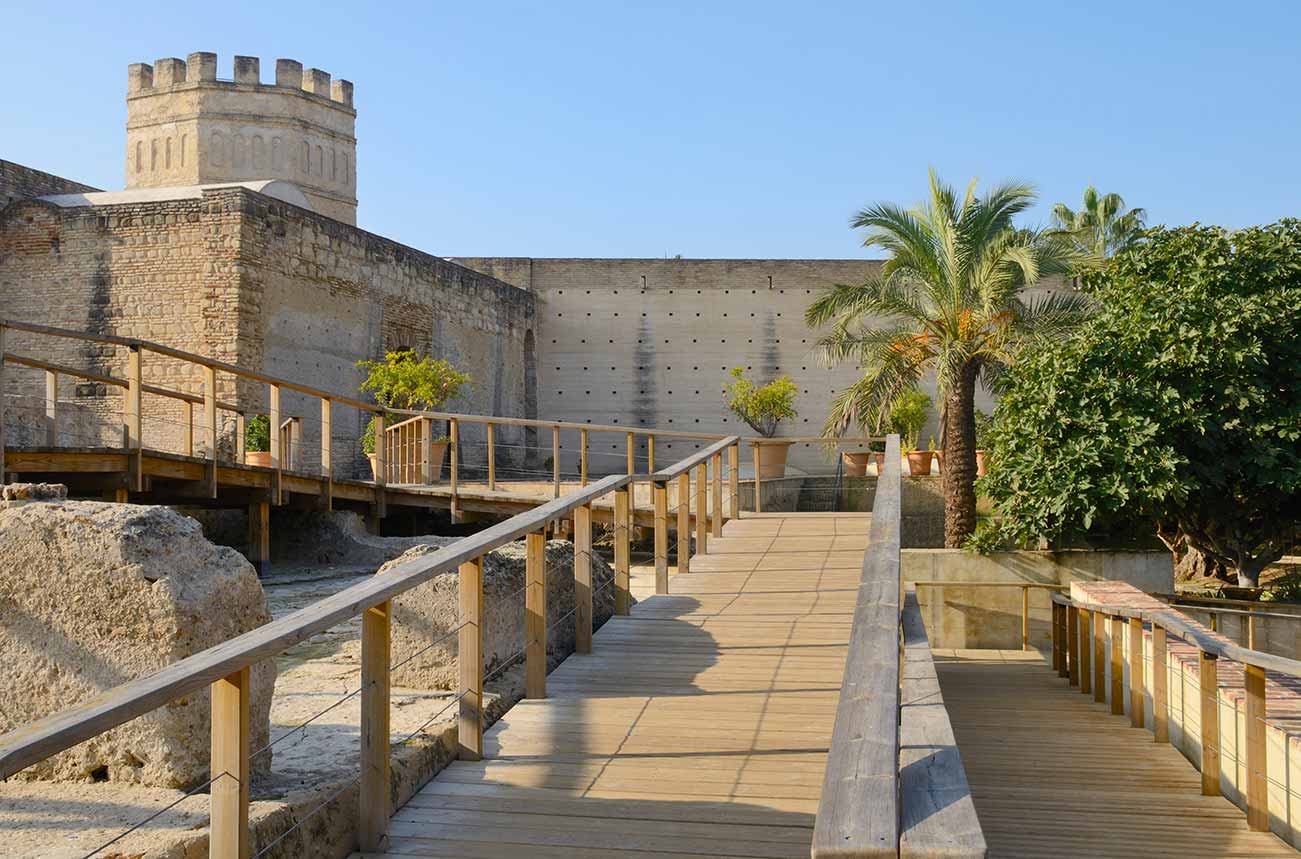 A pivotal symbol of Jerez's historical landscape, the Alcazar de Jerez is a formidable Arabic fortress dating back to the 11th century.
Standing guard over the city's ancient entrance, this castle complex features a mosque, Arab baths, and beautifully manicured gardens. Your private guide will delve into this fortress's architectural intricacies, strategic military importance, and cultural significance.
Be awed by its robust towers, offering panoramic views over Jerez while uncovering the layered narratives of power, conflict, and resilience that resonate within its stone walls.
Our 15-day Southern Spain tour - Amazing! It's so hard to come back to reality after experiencing a Guided Spain Tour! Emily arranged a tour for my husband and myself for cities in Southern Spain (Madrid, Toledo, Cordoba, Seville, Jerez de la Frontera, the White Villages and Ronda, Malaga, hiking the Caminito del Rey, and Granada). In addition, we traveled one day to Tangiers, Morocco and Gibraltar, then spending our last 4 days in Barcelona and visiting surrounding cities. It was an amazing trip, which provided professional, private drivers and fantastic, well-informed guides for all of the cities and activities. In addition, Emily was constantly in touch with us during the entire trip to make sure everything was going well. We could go on and on about all of the very special experiences we had, and will definitely use Guided Spain Tours for other trips in Spain, Portugal and Morocco. Our only wish is that Emily would also do tours worldwide!
Visit to the Royal School of Equestrian Art
Immerse yourself in the world of Andalusian horsemanship at the Royal School of Equestrian Art. Renowned globally for its classical dressage, the school exemplifies the art of handling and training horses, rooted in a centuries-old equestrian tradition.
During this private guided tour, you will witness the school's famed "dancing stallions" in action and delve into the fascinating processes behind the scenes. Explore the lavish 19th-century palace grounds, the state-of-the-art training facilities, stables, and harness room while understanding the cultural importance of these magnificent animals to the region.
Visit One Of The Oldest Sherry Wineries In Jerez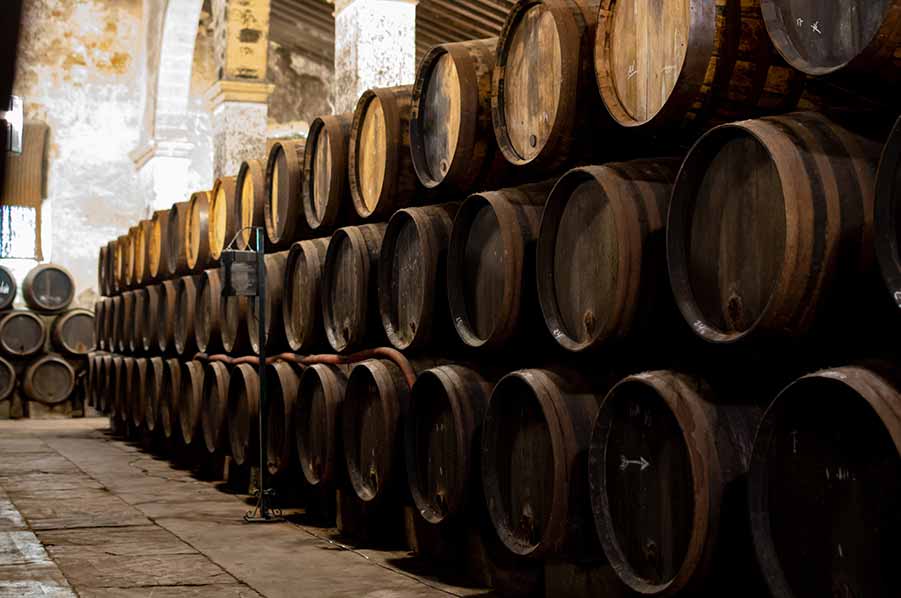 No visit to Jerez would be complete without experiencing its vinous soul – sherry. Let us escort you to one of the city's oldest sherry wineries for an intimate encounter with this iconic wine style.
Journey through the bodegas' hallowed halls, where time-honored traditions meet modern innovation. Learn about the intricate 'solera' system, taste the spectrum of styles from bone-dry Fino to lusciously sweet Pedro Ximénez, and uncover why Jerez's terroir is perfect for these distinct wines.
As the aroma of aging sherry fills the air, let the winery's rich legacy and the passion of its custodians encapsulate the spirit of Jerez in each glass.
Return to Seville in the Evening
As night falls in Jerez de la Frontera, rejoin your private guide as you make the short one-hour journey back to your accommodation in Seville.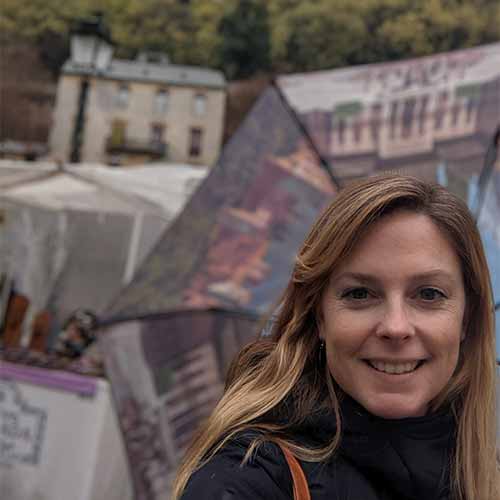 Say Ola to Emily, your personal tour planner at Guided Spain Tours. Get in touch by filling in the form below and requesting your complimentary itinerary!
Contact Us About Our Jerez de la Frontera Day Trip
Your day exploring Jerez de la Frontera promises a rich blend of history, culture, equestrian artistry, and wine indulgence. This carefully curated tour reflects the city's vibrant heart, echoing the rhythm of Andalusian life.
If you've enjoyed this journey, reach out to our team of local tour experts, who would be delighted to customize this experience to suit your tastes and preferences. Discover Jerez your way with us.
Highly recommend Emily! Emily created a personalized itinerary for us in southern Spain. She was very knowledgeable about the region, attentive, and personable. She returned emails properly, and was a pleasure to work with. Emily was flexible and did not make mind making changes in the itinerary-- Her goal is to please her customers!
Emily is GOOD! Emily arranged a 14 day tour for us in Spain at short notice of a week or so. The whole tour was beautifully organized, amazingly flexible and the rare glitches were attended to and addressed, literally instantly. For sure we will be back for further tours with her. Thanks, Emily.
Best Tours from Emily! Words can't express how grateful it was to be able to call on Emily for help with some excursions in Spain. Emily, thanks soo much. You're the BEST!!!
Spain and Portugal trip: Emily did an amazing job Of setting up our trip through Spain and Portugal. All of our tours were outstanding and personalized. We had a wonderful time!
Private Tour: Emily is a pleasure to work with. She arranged hotels, activities, tour guides and transportation in Barcelona, Madrid, Segovia, Toledo, Cordoba, Avila, Seville, Malaga, Gibraltar. She was extremely responsive when we had questions and made sure that everything flowed smoothly.
Other Day Trips from Seville