A Day Trip to Sanlúcar de Barrameda From Seville
Our Day Trip to Sanlúcar de Barrameda
Venture on a unique journey from the heart of Andalusia to its captivating coast on this full-day private tour from Seville to Sanlúcar de Barrameda.
Known for its expansive sandy beaches, thrilling horse races along the shore, delightful sherry wines, and illustrious maritime history, Sanlúcar is a charming destination brimming with cultural treasures.
Experience the intertwining of history and tradition, where tales of epic sea voyages coexist with the echoes of noble grandeur.
Whats Included in Our Sanlúcar de Barrameda Day Trip?
Private Transfer from Seville to Sanlúcar de Barrameda
Your immersive day begins as your private driver collects you from your accommodation in Seville. Sit back in a comfortable, air-conditioned vehicle as you are transported through picturesque landscapes of Andalusian countryside, complete with olive groves and sun-drenched hills.
The transfer to the coastal allure of Sanlúcar de Barrameda takes just over an hour.
Exploring the Fishermen's Quarters and the Shoreline
As you step onto Sanlúcar's terrain, your knowledgeable guide leads you from the serene shoreline through the lively fishermen's quarters.
You'll stroll down narrow, winding streets, where whitewashed houses adorned with maritime decorations echo the city's connection to the sea. Your guide will regale you with stories of significant voyages that embarked from these very shores, including the monumental expeditions of Columbus and Magellan that forever altered the course of world history.
10 Day Private Tour: It was such a pleasure to work with Emily. Everything went off without a hitch! There were some changes either in drivers or guides but this was communicated in advance via whats app. Drivers were always on time and very professional. Our 2 favorite guides were Daniel Guia in Madrid and Luis Salas in Seville. They gave great recommendations for shopping, restaurants or sights to visit when you were on your own. We had so many wonderful experiences on our trip from the private horse show outside of Cordoba with a live Spanish guitarist to the white villages , tapas bars, walking tours of Seville, Madrid and the Alhambra. Emily was in contact all the time if needed . Sorry Emily it took so long to write this, life gets so busy and that 's why you have Guided Spain plan your trip!
Visit a 15th Century Castle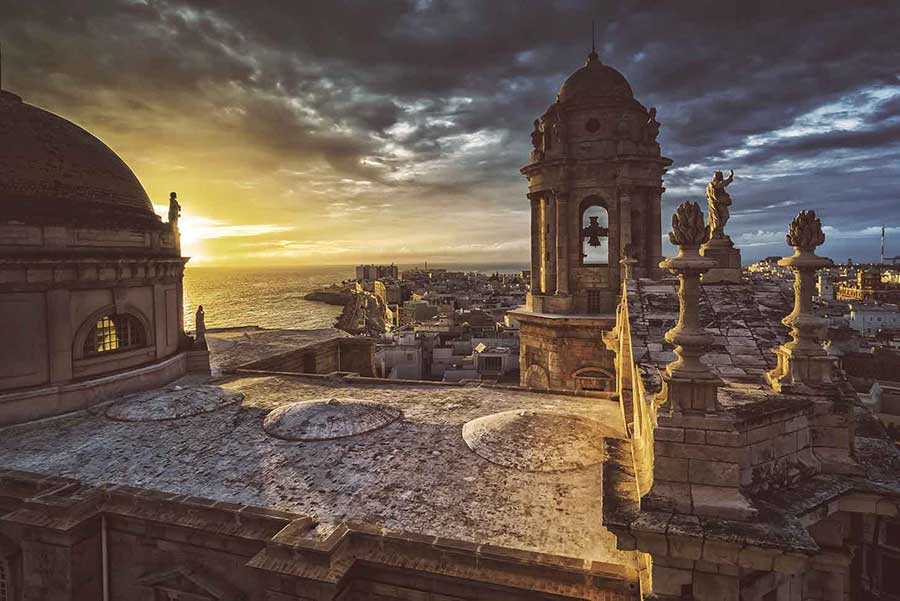 Following the footprints of past explorers, you ascend from the vibrant seafront to the lofty heights of the city's 15th-century castle. The ancient fortress, standing sentinel over the city, offers splendid panoramic views of the sun-drenched terracotta rooftops against the azure backdrop of the Atlantic.
Here, you'll delve into the strategic significance of Sanlúcar during Spain's golden age of exploration as the castle's walls whisper tales of wars and sea voyages.
Our 15-day Southern Spain tour - Amazing! It's so hard to come back to reality after experiencing a Guided Spain Tour! Emily arranged a tour for my husband and myself for cities in Southern Spain (Madrid, Toledo, Cordoba, Seville, Jerez de la Frontera, the White Villages and Ronda, Malaga, hiking the Caminito del Rey, and Granada). In addition, we traveled one day to Tangiers, Morocco and Gibraltar, then spending our last 4 days in Barcelona and visiting surrounding cities. It was an amazing trip, which provided professional, private drivers and fantastic, well-informed guides for all of the cities and activities. In addition, Emily was constantly in touch with us during the entire trip to make sure everything was going well. We could go on and on about all of the very special experiences we had, and will definitely use Guided Spain Tours for other trips in Spain, Portugal and Morocco. Our only wish is that Emily would also do tours worldwide!
Exploring the Palaces of Sanlúcar's Old Town
After absorbing the historical insights of the castle, venture further into the enchanting maze of Sanlúcar's Old Town.
Amid the narrow cobbled lanes and shaded courtyards, you'll find the city's real gems – grand palaces that testify to Sanlúcar's prosperity during its trade boom with the Americas. Each palace, resplendent with intricate architectural details, reveals stories of the noble families who found their fortunes in this thriving port city.
The Essence of Sanlúcar: Sherry Winery Visit and Tasting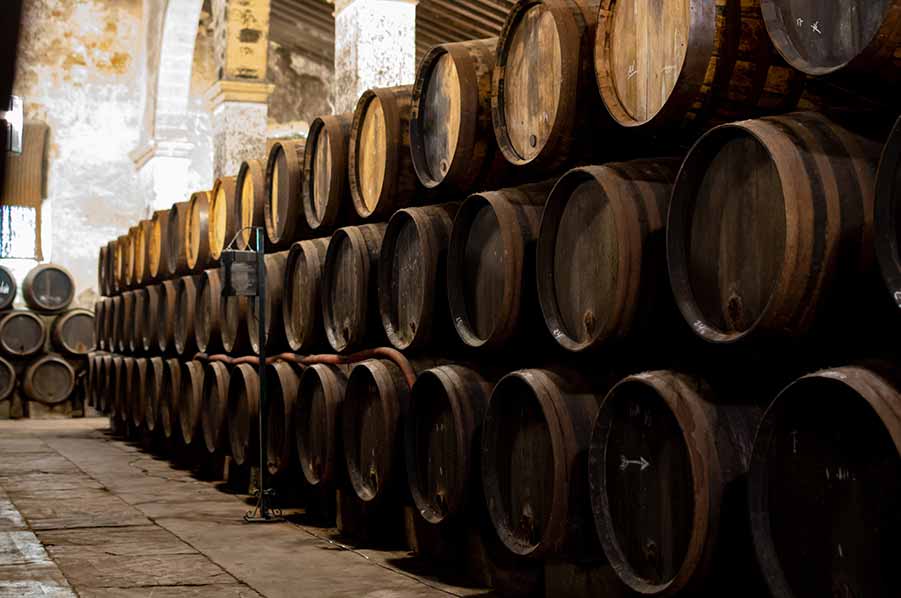 Sanlúcar is famed for its Manzanilla sherry, a unique variant nurtured by the city's distinctive microclimate.
On this guided tour of a renowned local winery, you'll uncover the meticulous process of crafting this cherished fortified wine. Walking through rows of casks in the musty bodega, you'll feel the passage of time that each bottle encapsulates.
The highlight is a guided sherry tasting that lets you savor the nuanced flavors and aromas of Sanlúcar's pride.
Private Transfer Back to Seville
As evening draws in, rejoin your private driver to set off for your return journey to Seville.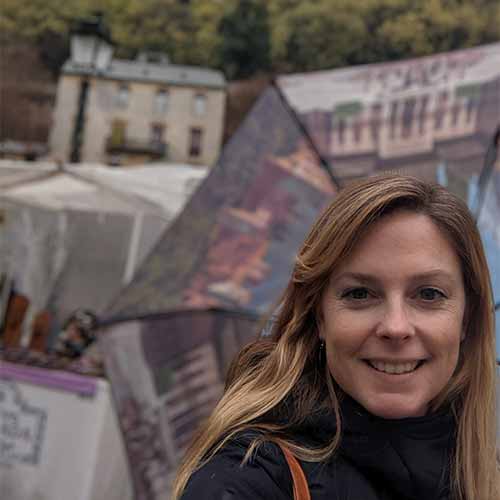 Say Ola to Emily, your personal tour planner at Guided Spain Tours. Get in touch by filling in the form below and requesting your complimentary itinerary!
Get Your Custom Sanlúcar de Barrameda Day Trip Itinerary
This day trip to Sanlúcar de Barrameda was designed to introduce you to the region's rich history, cultural splendors, and unique viticulture.
Of course, not every traveler is the same, and that's why our team would love the opportunity to personalize this journey further for you or to allow you to extend it into discovering other mesmerizing experiences in Andalusia.
Our local tour planners are ready to craft a complimentary bespoke itinerary for you. Don't hesitate to contact us to translate your travel dreams into reality.
Highly recommend Emily! Emily created a personalized itinerary for us in southern Spain. She was very knowledgeable about the region, attentive, and personable. She returned emails properly, and was a pleasure to work with. Emily was flexible and did not make mind making changes in the itinerary-- Her goal is to please her customers!
Emily is GOOD! Emily arranged a 14 day tour for us in Spain at short notice of a week or so. The whole tour was beautifully organized, amazingly flexible and the rare glitches were attended to and addressed, literally instantly. For sure we will be back for further tours with her. Thanks, Emily.
Best Tours from Emily! Words can't express how grateful it was to be able to call on Emily for help with some excursions in Spain. Emily, thanks soo much. You're the BEST!!!
Spain and Portugal trip: Emily did an amazing job Of setting up our trip through Spain and Portugal. All of our tours were outstanding and personalized. We had a wonderful time!
Private Tour: Emily is a pleasure to work with. She arranged hotels, activities, tour guides and transportation in Barcelona, Madrid, Segovia, Toledo, Cordoba, Avila, Seville, Malaga, Gibraltar. She was extremely responsive when we had questions and made sure that everything flowed smoothly.
Other Day Trips from Seville