While Barcelona itself is a mesmerizing metropolis teeming with activities and sights, venturing outside the city exposes you to the diverse charm Catalunya is renowned for. Here we provide you with a rich assortment of the best private tour adventures originating from the Catalan Capital!
A short journey from the heart of Barcelona unveils a treasure trove of quaint coastal villages, serene hillside settlements, breathtaking hidden beaches, gorgeous historic towns, and intriguing cultural and natural sites, and that's just scratching the surface!
So why limit your experience to the city alone? Carve out some time for day excursions from Barcelona and allow us to assist in crafting your unique Catalunya adventure!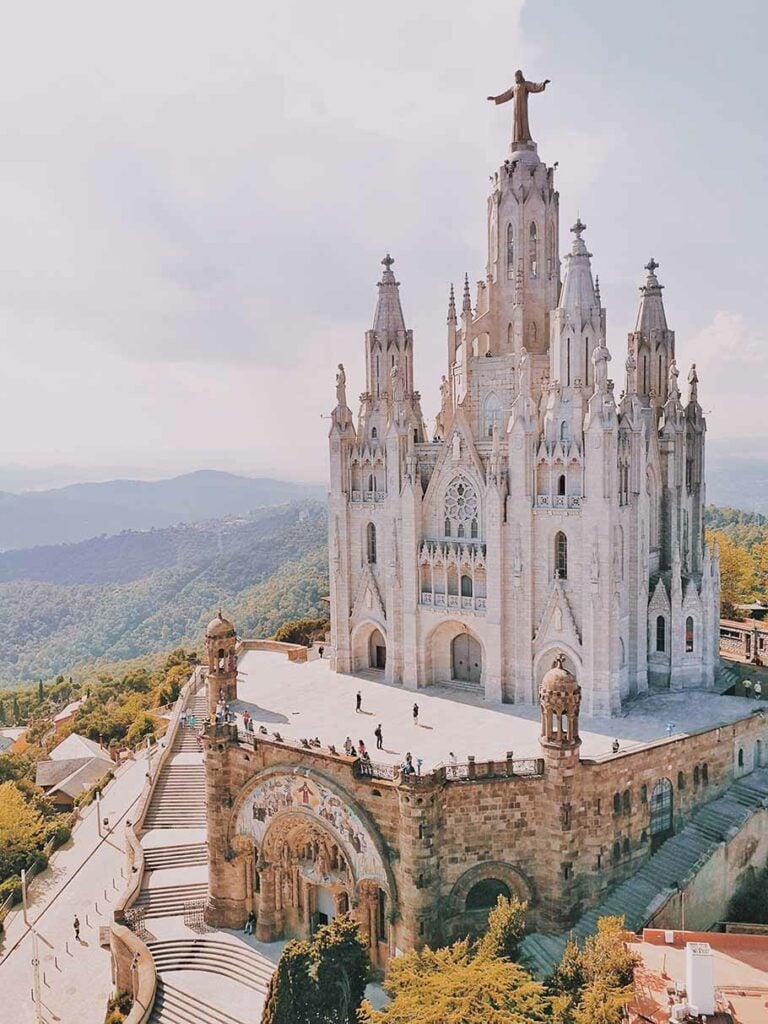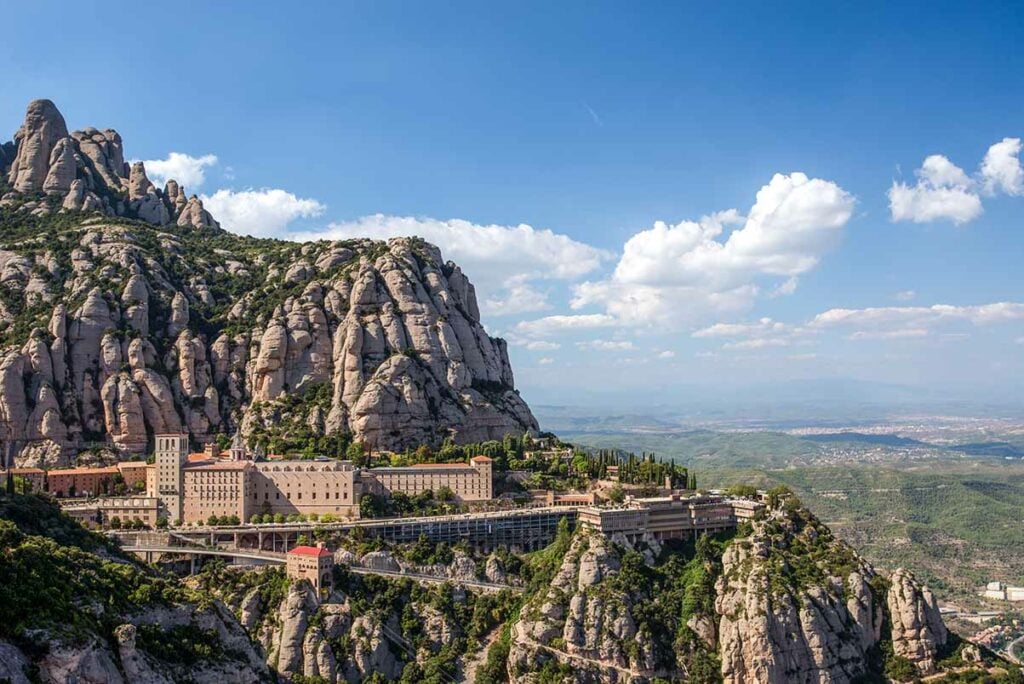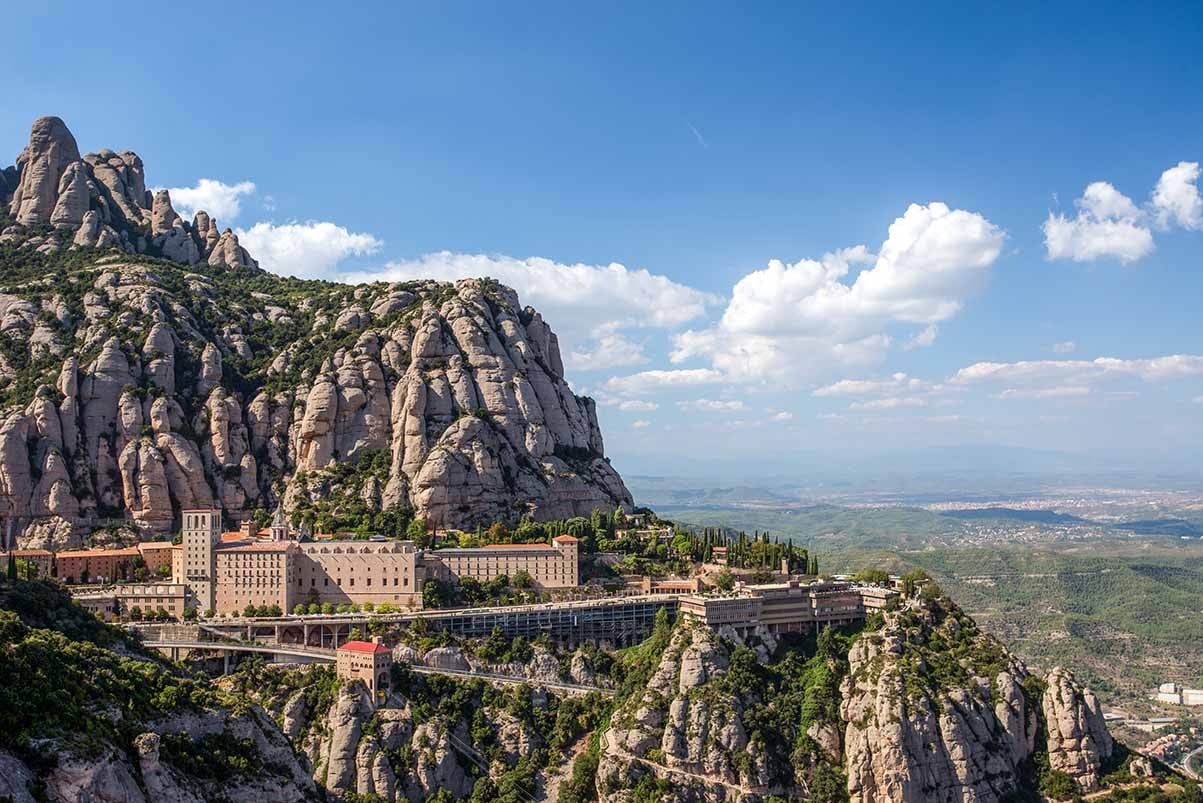 Best Trips From Barcelona
Delve into the vibrant world of surrealism by taking a day trip to Figueres, home to the famous Dalí Theatre-Museum, dedicated to the eccentric artist Salvador Dalí, or perhaps enjoy a spiritual retreat to Montserrat, a mountainous monastery nestled high above the Catalonian landscape.
A journey through the Penedès wine region is an unmissable treat for wine enthusiasts. Famous for its production of Cava, Spain's sparkling wine, the Penedès offers scenic vineyard tours, wine-tasting sessions, and opportunities to learn about the rich wine heritage of Catalonia.
Beyond these, countless more incredible day trip destinations await your discovery, from medieval Girona to the rugged beauty of Costa Brava and the ancient Roman ruins of Tarragona. Each presents a unique way to enrich your Barcelona adventure.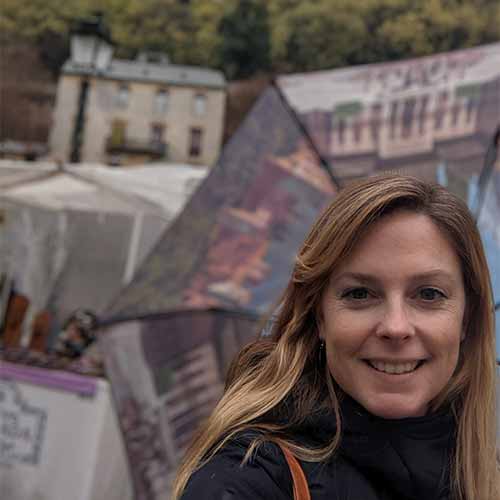 Hola from Spain! I'm Emily Matthews, tour director at Guided Spain Tours.
After working as a guide for several years, the arrival of my wonderful children has seen me build our agency, where I now channel my energy into crafting personalized custom tours across Spain's diverse regions.
Our team of tour planners and officially licensed guides are delighted to offer their local insight and knowledge to deliver bespoke itineraries and seamless experiences for your Spanish Vacation. We look forward to getting to know you and creating memories you will cherish for a lifetime.
Let Us Plan Your Day Trips From Barcelona
Allow us to transform your day trips from Barcelona into unforgettable experiences. Our local experts are dedicated to crafting itineraries that cater to your interests and incorporate hidden gems of Catalunya.
Whether just for one day from Barcelona or spending more time with these regional gems, we're here to ensure your journey from Barcelona is immersive and tailored to your tastes.
Leave the hassle of planning to us. We'll map out your day trips to showcase Catalunya's diverse beauty and charm, all within easy reach from Barcelona. Connect with us now, and let's begin the exciting task of unfolding the Catalonian landscape like never before, one day trip at a time.
Highly recommend Emily! Emily created a personalized itinerary for us in southern Spain. She was very knowledgeable about the region, attentive, and personable. She returned emails properly, and was a pleasure to work with. Emily was flexible and did not make mind making changes in the itinerary-- Her goal is to please her customers!
Emily is GOOD! Emily arranged a 14 day tour for us in Spain at short notice of a week or so. The whole tour was beautifully organized, amazingly flexible and the rare glitches were attended to and addressed, literally instantly. For sure we will be back for further tours with her. Thanks, Emily.
Best Tours from Emily! Words can't express how grateful it was to be able to call on Emily for help with some excursions in Spain. Emily, thanks soo much. You're the BEST!!!
Spain and Portugal trip: Emily did an amazing job Of setting up our trip through Spain and Portugal. All of our tours were outstanding and personalized. We had a wonderful time!
Private Tour: Emily is a pleasure to work with. She arranged hotels, activities, tour guides and transportation in Barcelona, Madrid, Segovia, Toledo, Cordoba, Avila, Seville, Malaga, Gibraltar. She was extremely responsive when we had questions and made sure that everything flowed smoothly.