Freixenet Vineyard & Sitges Day Trip from Barcelona
Our Freixenet & Sitges Day Trip
From the heart of Barcelona to the rolling vineyards of Freixenet and the vibrant coastal town of Sitges, this full-day guided tour will introduce you to the world of Cava at the historic Freixenet winery and reveal the Mediterranean charm of Sitges, exploring its picturesque Old Town and iconic landmarks.
This exclusive tour offers a unique blend of history, architecture, and gastronomy, showcasing the best of Catalunya's rich heritage. Join us as we unveil the unique tales and tastes of this remarkable region.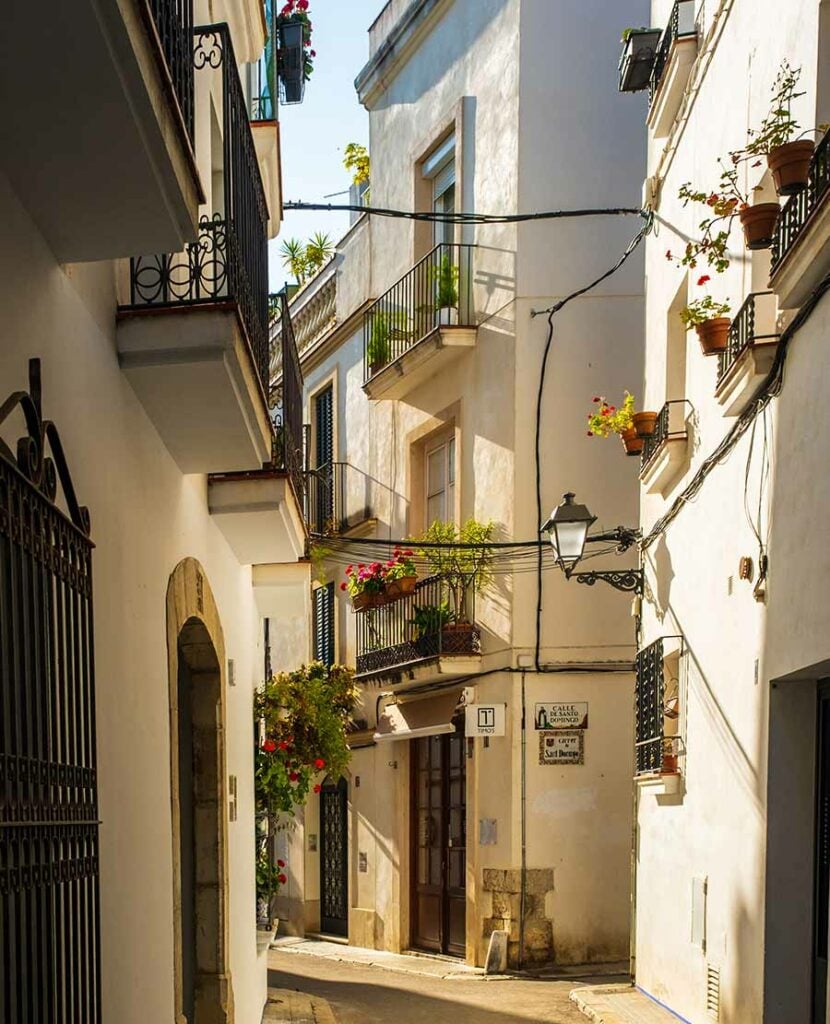 What's included in our Freisnet and Sitges Day Trip
Private Transfer from Barcelona to Sant Sadurní d'Anoia
Begin your full-day adventure with a 45-minute private transfer from Barcelona to the charming town of Sant Sadurní d'Anoia. Our professional driver ensures a smooth and enjoyable ride while you anticipate the upcoming visit to the world-famous Freixenet winery.
Guided Tour of Freixenet's Winery and Historic Cellars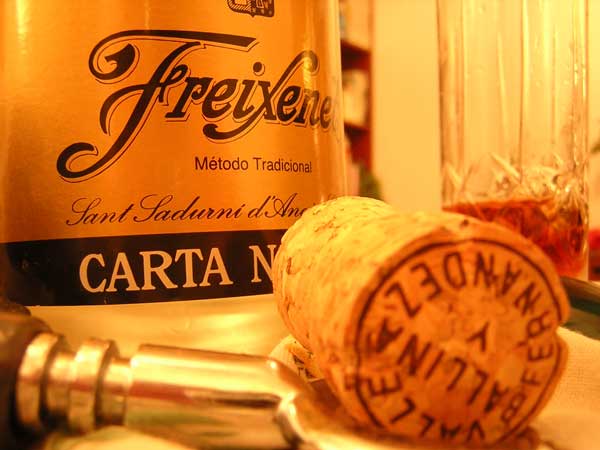 Immerse yourself in a century-old tradition of Cava production as you step into the world of Freixenet, one of the most renowned sparkling wine producers in Spain.
Your guided tour begins with an introduction to the fascinating history of the winery, set against the backdrop of the family-owned estate that dates back to 1861.
Venture into the expansive cellars, a labyrinth carved out of solid rock over a century ago. It is within these cool, dark underground passages that the magic of Cava production unfolds.
Your knowledgeable guide will explain the traditional "méthode champenoise" used to produce this world-class sparkling wine. Discover the meticulous process, from the initial fermentation to the intricate riddling and disgorging procedures.
You'll learn about the different grape varieties used, the significance of aging, and the art of blending to achieve the desired taste profile.
Best Tours from Emily! Words can't express how grateful it was to be able to call on Emily for help with some excursions in Spain. Emily, thanks soo much. You're the BEST!!!
Cava Tasting at Freixenet
Held within the winery's dedicated tasting area, this experience offers the opportunity to sample Freixenet's outstanding range of sparkling wines.
Your knowledgeable guide will lead you through the tasting, elucidating the unique characteristics of each Cava variety. From the vibrant and fruity Carta Nevada to the elegant and complex Reserva Real, every sip tells a story of its provenance and maturation.
While savoring the nuanced flavors and effervescence of each sample, you'll gain a deeper appreciation of the winemaking craft and the distinct qualities that set Freixenet Cavas apart.
Arrival and Exploration of Sitges Old Town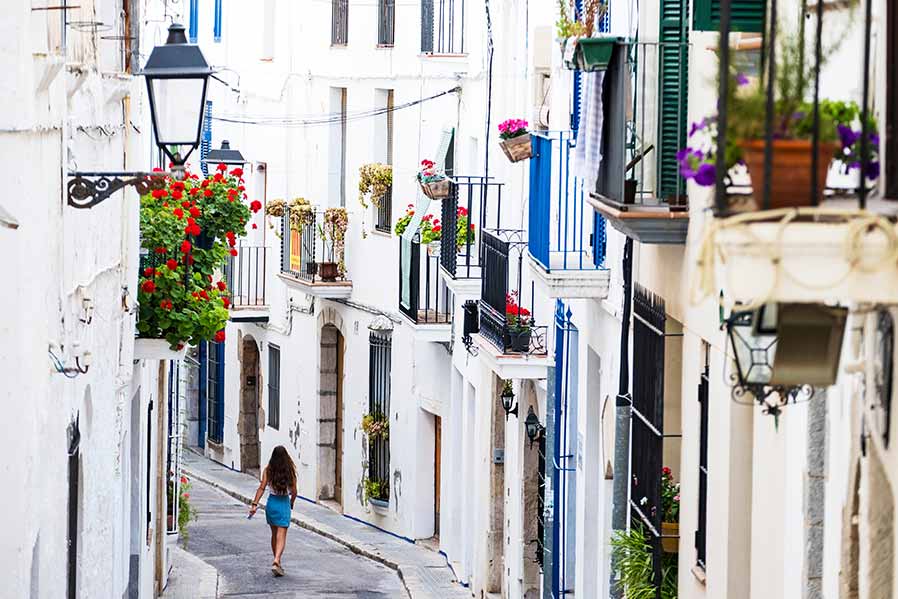 After your enlightening visit to Freixenet, your private chauffeur whisks you away to the enchanting seaside town of Sitges. Situated approximately 30 minutes away, this popular coastal retreat is renowned for its beautiful beaches, elegant seafront promenade, and vibrant Old Town, radiating a distinct Mediterranean charm.
Upon arrival, you'll embark on a leisurely exploration of the town's historical center, or 'Casco Antiguo.' Meandering through narrow, winding lanes framed by whitewashed houses, you'll be greeted with a fascinating blend of architectural styles, from Gothic to Modernista.
Each corner in this vibrant Old Town reveals charming cafes, boutique shops, and historic landmarks, which your guide will bring to life with tales of the town's rich past. With its stunning sea views and laid-back atmosphere, Sitges provides the perfect setting to absorb the vibrant spirit of Catalunya's coastal lifestyle.
Graduation Present for Teenager: I can't be more excited to write this review. I promised my niece and nephew a trip up graduation. While I travel quite a bit, traveling with teenagers who have never been out of the country or on a plane is another experience, especially when you don't have children of your own. Guided Spain, specifically Emily, was a blessing in making this trip possible. It far exceeded any expectations. The hotels, guides, transportation, and hotels were far better than expected. The experiences planned were diverse enough to satisfy my needs and my nephews. My nephew (17 years old) fulfilled a wish list item - scuba diving certification, and I got to dive along site. The dive company was amazing. Unlike some foreign diving experiences, safety and his education were the of the upmost importance. Because we visited at the right time, we were able to attend the 'Running of the Bulls'. The balcony and experience were fantastic.The guides in both Rupit and Barcelona were some of the best I have ever experience. I cannot thank Teresa Dell and Gerad Guia enough; they were magnificent.
Visit to the Church of Sant Bartomeu & Santa Tecla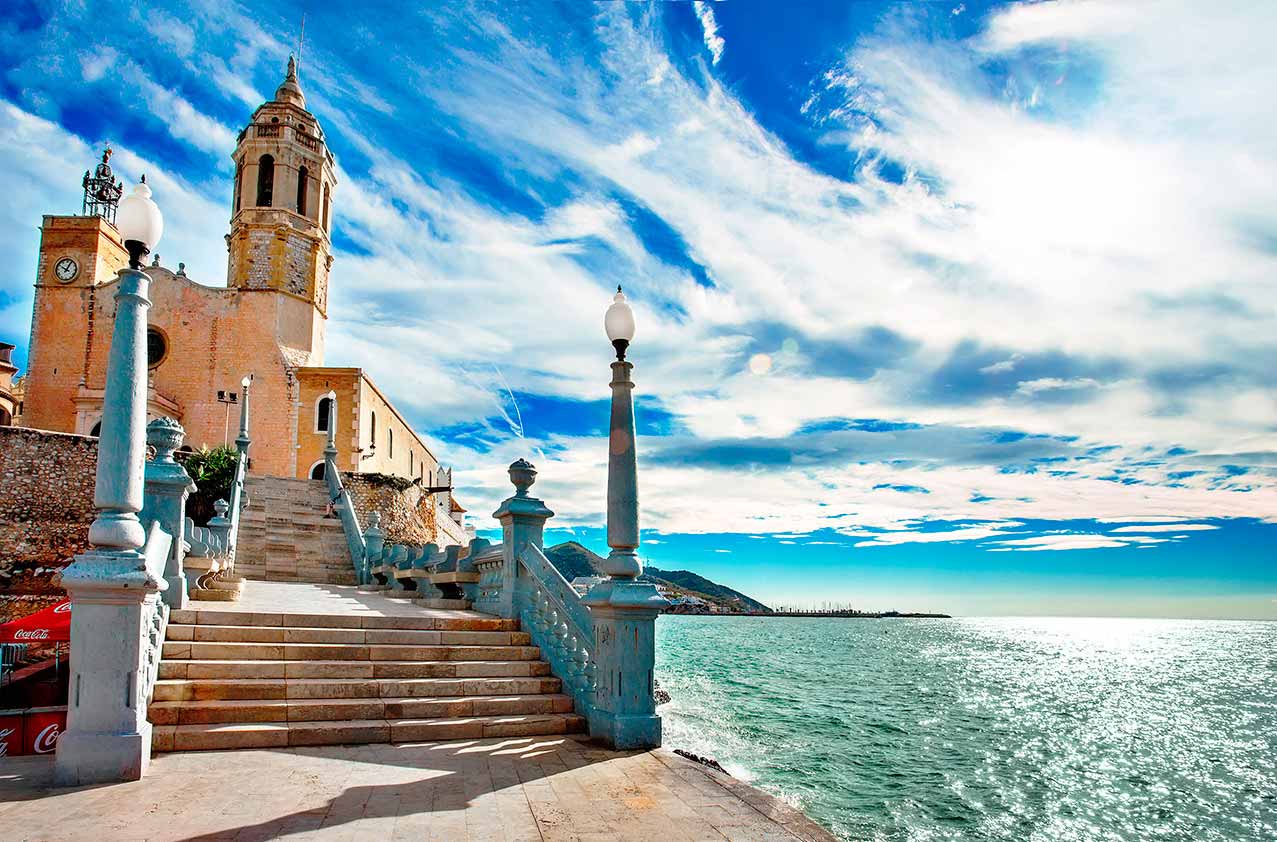 A visit to Sitges would be incomplete without stepping into the Church of Sant Bartomeu & Santa Tecla, a revered landmark perched on a hill overlooking the Mediterranean Sea.
This 17th-century ecclesiastical jewel is known for its distinct baroque facade and beautifully adorned interior that hosts a collection of valuable works of religious art.
Your guide will elaborate on the church's historical significance while you admire its architectural elegance. From its elevated vantage point, you also get a breathtaking panoramic view of Sitges and its surroundings, a picture-perfect moment that encapsulates the charm of this coastal town.
Private Transfer to Your Accommodation in Barcelona
As your memorable day concludes, you'll embark on a comfortable private transfer back to Barcelona.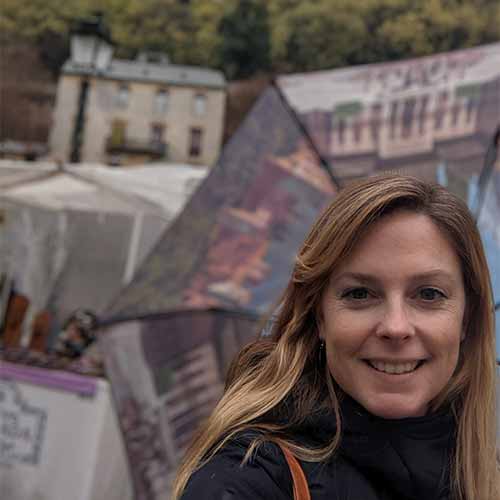 Say Ola to Emily, your personal tour planner at Guided Spain Tours. Get in touch by filling in the form below and requesting your complimentary itinerary!
Contact Us About The Freixenet & Sitges Day Tour
From the bubbly allure of Freixenet's sparkling wine to the sun-soaked charisma of Sitges our day tour promises a day of exquisite flavors, enchanting architecture, and captivating histories.
Our tour planning specialists are eager to tailor your adventure, creating an unforgettable Catalonian experience uniquely yours. Contact us today for a complimentary bespoke tour design, and let's embark on your customized journey through the heart of Catalunya together.
Highly recommend Emily! Emily created a personalized itinerary for us in southern Spain. She was very knowledgeable about the region, attentive, and personable. She returned emails properly, and was a pleasure to work with. Emily was flexible and did not make mind making changes in the itinerary-- Her goal is to please her customers!
Emily is GOOD! Emily arranged a 14 day tour for us in Spain at short notice of a week or so. The whole tour was beautifully organized, amazingly flexible and the rare glitches were attended to and addressed, literally instantly. For sure we will be back for further tours with her. Thanks, Emily.
Best Tours from Emily! Words can't express how grateful it was to be able to call on Emily for help with some excursions in Spain. Emily, thanks soo much. You're the BEST!!!
Spain and Portugal trip: Emily did an amazing job Of setting up our trip through Spain and Portugal. All of our tours were outstanding and personalized. We had a wonderful time!
Private Tour: Emily is a pleasure to work with. She arranged hotels, activities, tour guides and transportation in Barcelona, Madrid, Segovia, Toledo, Cordoba, Avila, Seville, Malaga, Gibraltar. She was extremely responsive when we had questions and made sure that everything flowed smoothly.
Other Day Trips from Barcelona