Penedes Wine Region Day Tour
Our Penedes Wine Region Day Tour from Barcelona
Leave behind the bustling streets of Barcelona for the day as you escape to the serene landscapes of the Penedes wine region. This private tour offers an intimate exploration of the vine-strewn hills of Catalonia, home to some of the most prestigious wineries in Spain.
Each winery visit on our tour unveils unique winemaking processes, from cultivation to the aging process, all culminating in curated tastings of fine wines and sparkling cavas, including a traditional Catalan lunch amidst the vineyards.
This Penedes wine tour offers a perfect blend of culture, nature, and gastronomy, wrapped up in the tranquil beauty of Catalonia's wine country. Join us for this immersive experience as we journey into the heart of Catalonian viticulture.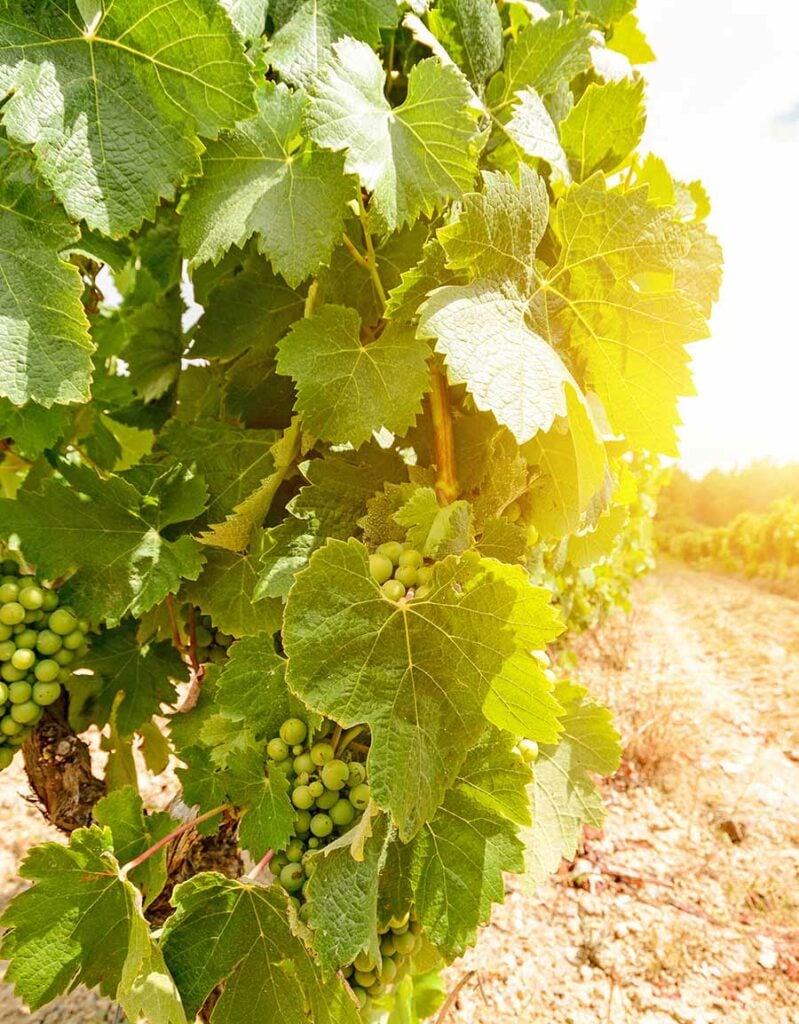 What's included in our Penedes Wine Region Day Trip?
Departure from Barcelona with Your Private Driver
Begin your full-day Penedes wine tour with a private transfer from your accommodation in Barcelona.
Settle into the comfortable vehicle for the scenic one-hour drive through Catalonia's picturesque landscapes. Your knowledgeable driver ensures a smooth journey, setting the tone for an unforgettable day of wine discovery.
Guided Tour and Wine Tasting at Bodegas Torres Winery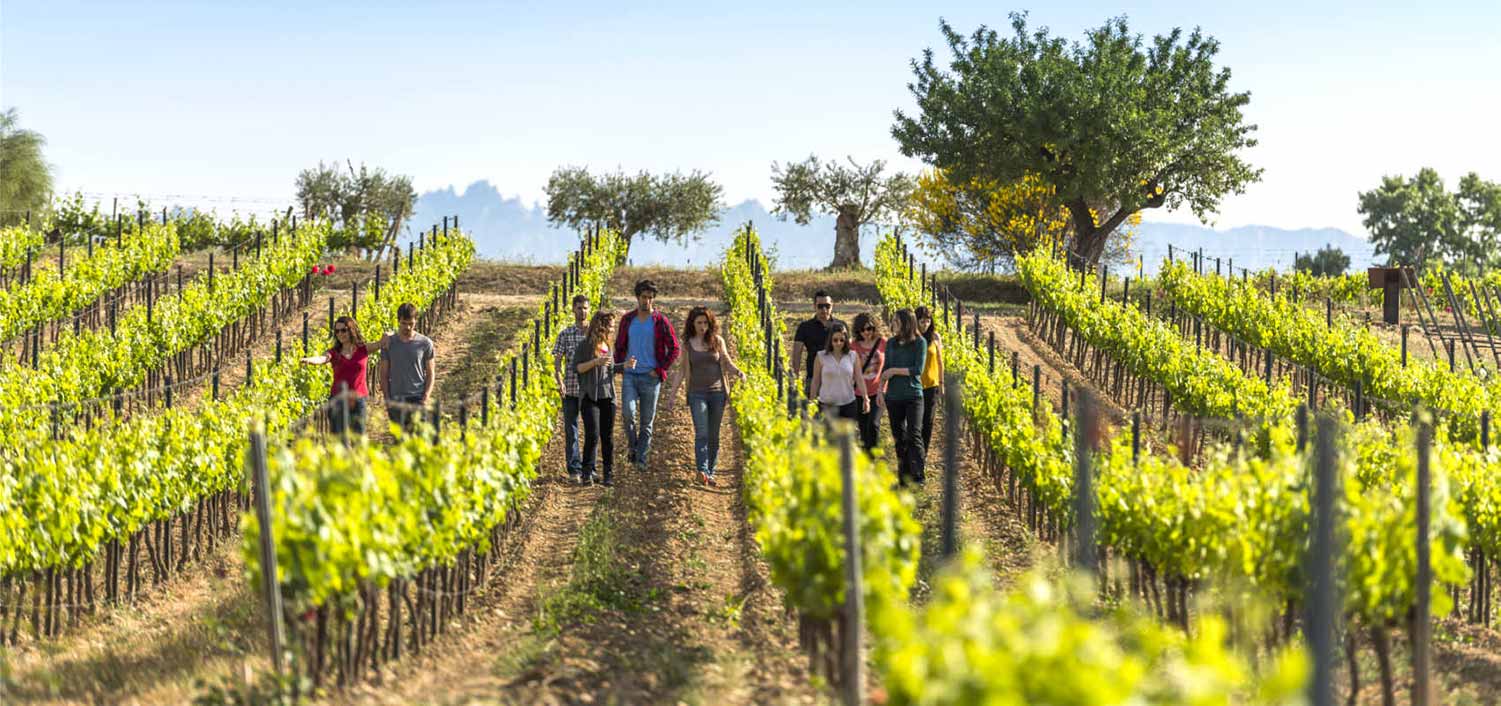 Upon arrival at Bodegas Torres, one of the most revered wineries in the Penedes region, you'll be greeted by the sprawling vineyards and the breathtaking backdrop of Montserrat Mountain.
Torres is renowned for its commitment to quality and innovation, blending tradition with cutting-edge winemaking techniques.
Your tour begins with a guided walk through the vineyards, where you'll gain insight into the cultivation and harvesting process. Discover the artistry behind wine production as your guide explains terroir's importance and climate's impact on grape varieties.
Next, you'll explore the historic cellars, the heart of the winery where the magic truly happens. Here, amidst the cool, dimly-lit tunnels lined with oak barrels, you'll learn about the aging process and how it enhances the flavor and character of the wines.
Finally, indulge in a curated wine tasting. Savor a selection of Torres's finest wines, experiencing firsthand the nuances and complexities that distinguish each variety. From bold reds to crisp whites, your palate will be treated to an array of exquisite flavors, a testament to the Torres family's dedication to excellence in winemaking. This first winery visit sets a high standard for the day's exploration of the Penedes wine region.
Best Tours from Emily! Words can't express how grateful it was to be able to call on Emily for help with some excursions in Spain. Emily, thanks soo much. You're the BEST!!!
Scenic Drive through the Penedes Wine Region
Following your visit to Bodegas Torres, enjoy a leisurely drive through the Penedes wine region.
As you traverse rolling vineyards under the Catalan sun, appreciate the stunning landscapes that make this region an ideal environment for wine production.
Second Winery Visit: Exploration and Wine Tasting at Familia Torres Winery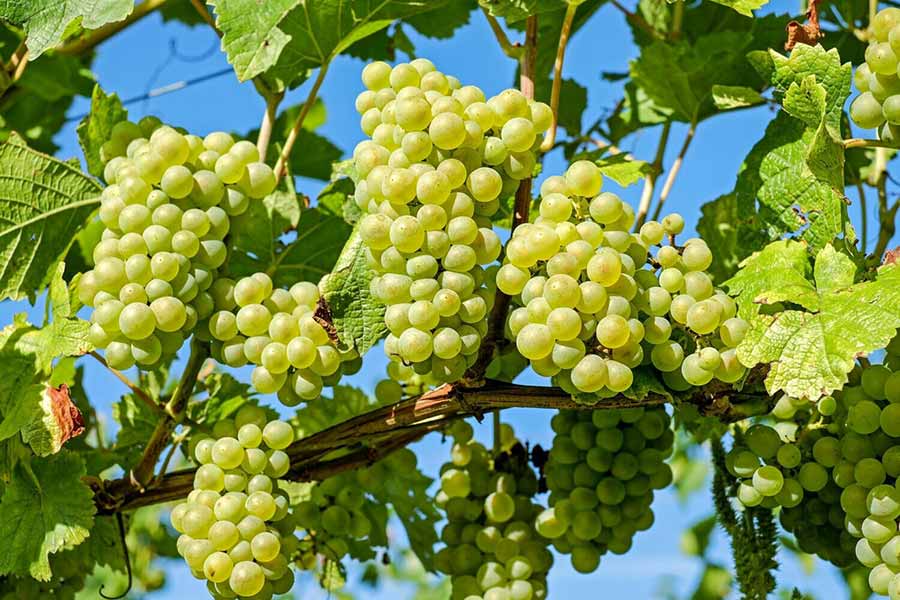 Embarking on your second winery visit of the day, you'll arrive at the esteemed Familia Torres Winery. Known for their dedication to sustainable viticulture and respect for the land, Familia Torres offers a distinct perspective on winemaking in the Penedes region.
Your exploration commences with a tour of the property, where the harmonious integration of vineyards with the surrounding landscape is apparent. The Familia Torres ethos centers around maintaining a balance with nature, and this principle is reflected in their wine production practices.
Inside the winery, you'll get a glimpse into the production process. From the crush pad where the grapes start their journey to the fermentation tanks where they transform into wine, each step is meticulously managed to ensure the final product lives up to Familia Torres's high standards.
A highlight of your visit is the immersive wine-tasting session. Here, you'll sample a range of wines that speak to the winery's commitment to preserving local grape varieties. As you sip each wine, your guide will help you identify the subtleties and unique flavor profiles, further deepening your appreciation for Penedes wines. This visit underscores the diversity of the region's wine offerings and the passion that drives their production.
Graduation Present for Teenager: I can't be more excited to write this review. I promised my niece and nephew a trip up graduation. While I travel quite a bit, traveling with teenagers who have never been out of the country or on a plane is another experience, especially when you don't have children of your own. Guided Spain, specifically Emily, was a blessing in making this trip possible. It far exceeded any expectations. The hotels, guides, transportation, and hotels were far better than expected. The experiences planned were diverse enough to satisfy my needs and my nephews. My nephew (17 years old) fulfilled a wish list item - scuba diving certification, and I got to dive along site. The dive company was amazing. Unlike some foreign diving experiences, safety and his education were the of the upmost importance. Because we visited at the right time, we were able to attend the 'Running of the Bulls'. The balcony and experience were fantastic.The guides in both Rupit and Barcelona were some of the best I have ever experience. I cannot thank Teresa Dell and Gerad Guia enough; they were magnificent.
Traditional Catalan Lunch at Familia Torres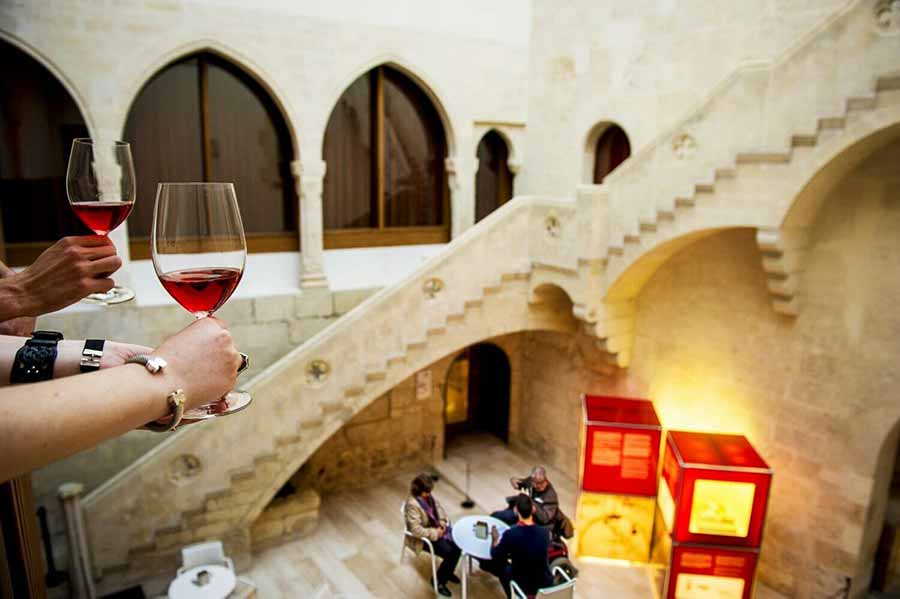 After the enlightening tour and tasting session, prepare for a gastronomic delight at Familia Torres. Indulge in a traditional Catalan lunch crafted from locally sourced ingredients.
Each dish showcases the region's rich culinary tradition, harmonizing perfectly with the Torres wines. Savor the robust flavors of Catalan cuisine, with dishes ranging from fresh seafood and meats to tempting regional specialties.
Paired with fine wines from the estate, this mid-day meal will be a highlight of your day, offering a flavorful insight into the Penedes region's culinary heritage while complementing the wine-tasting experiences.
Third Winery Visit: Guided Tour and Wine Tasting at Cava Llopart
Your third and final winery visit of the day brings you to Cava Llopart, a prestigious family-run estate with roots dating back to the 14th century.
As one of the oldest wineries in Spain, Cava Llopart holds a special place in the Penedes region for its integral role in the history of Cava production.
Upon arrival, a guided tour will take you through the vineyards, where you can witness the family's dedication to organic farming practices. The tour continues into the cellar, where you'll learn about the traditional 'Methode Champenoise' used in Cava production.
The culmination of your visit is a guided tasting of Llopart's exquisite Cavas. These sparkling wines, known for their complexity and finesse, reflect the estate's commitment to quality and tradition. As the effervescence dances on your palate, you'll understand why Cava Llopart is highly esteemed in the world of sparkling wines, rounding off your Penedes wine tour on a high note.
Return to your Accommodation in Barcelona
As the sun sets on your Penedes wine region tour, your private driver will transport you back to Barcelona to return to your accommodation, unwind, and reflect on the day's adventures.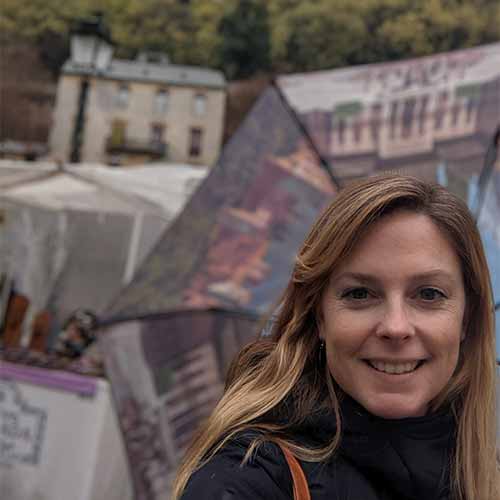 Say Ola to Emily, your personal tour planner at Guided Spain Tours. Get in touch by filling in the form below and requesting your complimentary itinerary!
Contact Us About Our Penedes Wine Region Tour
This journey through the Penedes wine region has been designed to deliver you to some of the most prestigious wineries in Catalonia, introduce you to the process behind the production of exquisite wines, and indulge your palate with tastings and a traditional Catalan lunch.
This is an excellent introduction to the region; however, at Guided Spain Tours, we aim to tailor every experience exactly to our guest's personal tastes. Our team of expert tour planners is ready to create a complimentary, tailor-made Penedes wine tour just for you.
Whether you wish to delve deeper into organic viticulture, explore more family-run estates, or enjoy additional gastronomic experiences, our team can design the perfect itinerary. Contact us today to start planning your personalized wine journey through the beautiful Penedes region.
Highly recommend Emily! Emily created a personalized itinerary for us in southern Spain. She was very knowledgeable about the region, attentive, and personable. She returned emails properly, and was a pleasure to work with. Emily was flexible and did not make mind making changes in the itinerary-- Her goal is to please her customers!
Emily is GOOD! Emily arranged a 14 day tour for us in Spain at short notice of a week or so. The whole tour was beautifully organized, amazingly flexible and the rare glitches were attended to and addressed, literally instantly. For sure we will be back for further tours with her. Thanks, Emily.
Best Tours from Emily! Words can't express how grateful it was to be able to call on Emily for help with some excursions in Spain. Emily, thanks soo much. You're the BEST!!!
Spain and Portugal trip: Emily did an amazing job Of setting up our trip through Spain and Portugal. All of our tours were outstanding and personalized. We had a wonderful time!
Private Tour: Emily is a pleasure to work with. She arranged hotels, activities, tour guides and transportation in Barcelona, Madrid, Segovia, Toledo, Cordoba, Avila, Seville, Malaga, Gibraltar. She was extremely responsive when we had questions and made sure that everything flowed smoothly.
Other Day Trips from Barcelona