Historical Girona & Winery Visit
Our Historical Girona & Winery Visit From Barcelona
Step back in time with us on a private tour to the historical city of Girona and an enchanting family-run winery in the Catalan countryside.
This journey offers a blend of rich history, architectural marvels, cultural immersion, and a taste of the region's famous wines. Continue reading to find out about the historic wonders that await you just one hour from your accommodation in Barcelona.
What's Included in the Historic Girona Day Tour
Your day trip begins right from your doorstep in Barcelona, where your private driver will greet you.
Sit back and enjoy the scenic drive through picturesque landscapes as you head towards the historical city of Girona, located about 1.5 hours northeast of Barcelona.
Exploring Girona: The Spanish Gem of the Middle Ages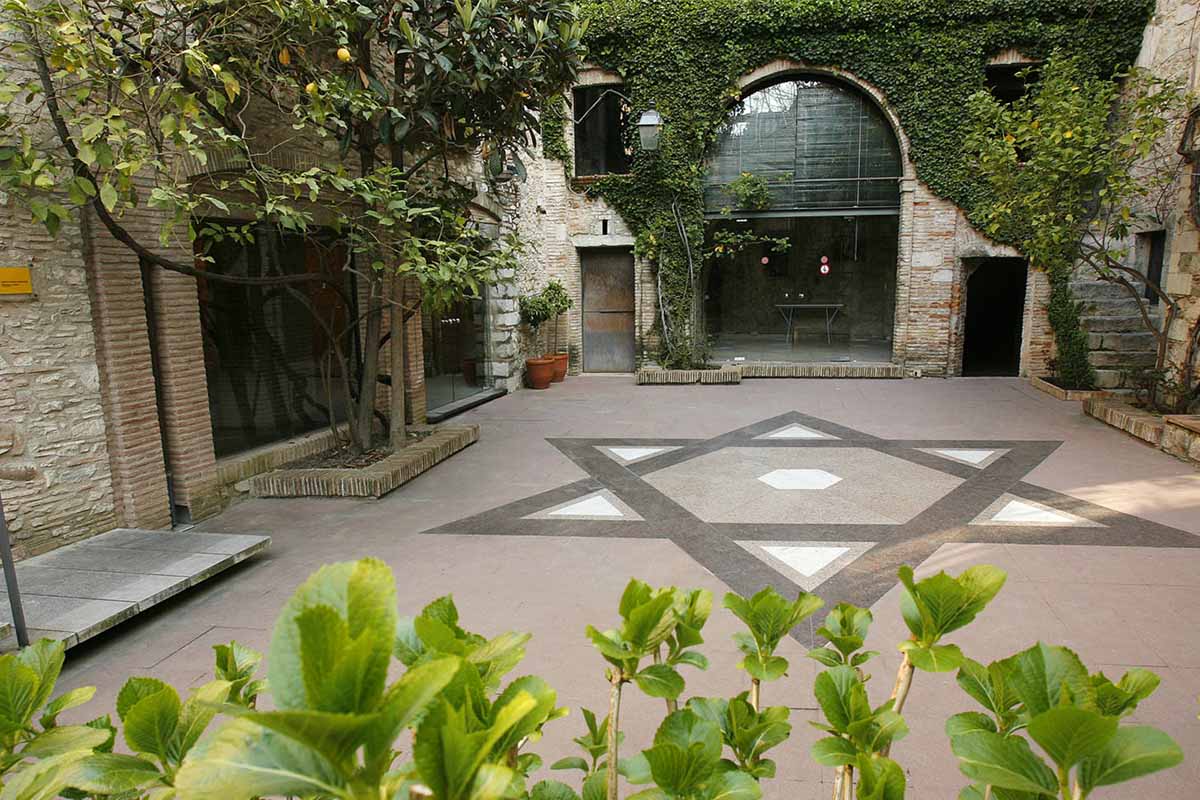 Upon arrival in Girona, you'll be instantly charmed by the city's medieval character, which has been excellently preserved through the centuries.
Begin your exploration with a guided walk through Girona's Jewish Quarter, regarded as Spain's best-preserved and most significant Jewish quarters. As you navigate the narrow lanes, archways, and ancient stone buildings of its main street—once a Roman road— the stories and tales as told by your private guide will enable you to feel a palpable connection to history.
Best Tours from Emily! Words can't express how grateful it was to be able to call on Emily for help with some excursions in Spain. Emily, thanks soo much. You're the BEST!!!
Passeig de la Muralla: A Walk Along the Ancient Walls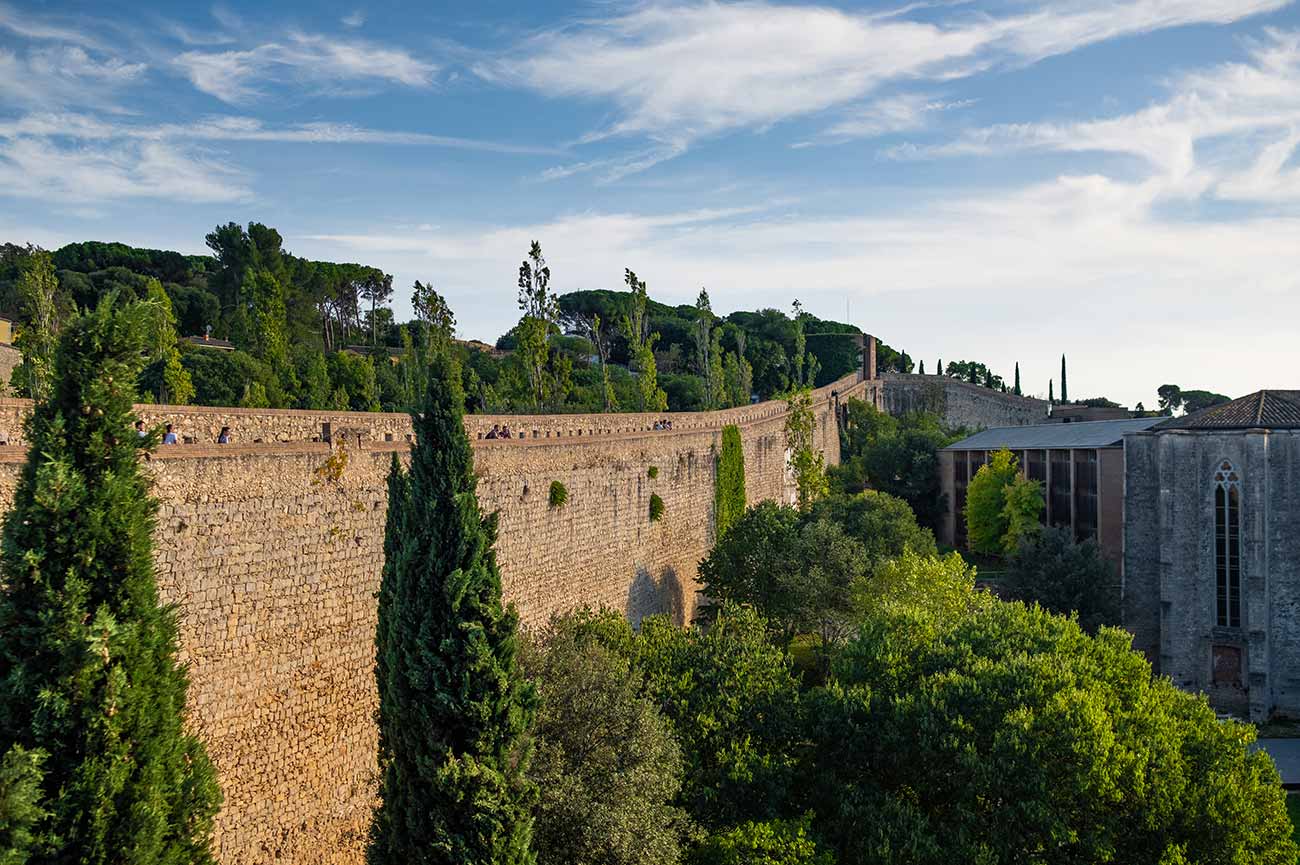 Next, experience the Passeig de la Muralla, a walk along the ancient city walls that date back to Roman times.
The path offers spectacular panoramic views of Girona, allowing you to capture postcard-worthy shots of the city's skyline, punctuated by the spires of the Girona Cathedral and the Church of Sant Feliu.
Graduation Present for Teenager: I can't be more excited to write this review. I promised my niece and nephew a trip up graduation. While I travel quite a bit, traveling with teenagers who have never been out of the country or on a plane is another experience, especially when you don't have children of your own. Guided Spain, specifically Emily, was a blessing in making this trip possible. It far exceeded any expectations. The hotels, guides, transportation, and hotels were far better than expected. The experiences planned were diverse enough to satisfy my needs and my nephews. My nephew (17 years old) fulfilled a wish list item - scuba diving certification, and I got to dive along site. The dive company was amazing. Unlike some foreign diving experiences, safety and his education were the of the upmost importance. Because we visited at the right time, we were able to attend the 'Running of the Bulls'. The balcony and experience were fantastic.The guides in both Rupit and Barcelona were some of the best I have ever experience. I cannot thank Teresa Dell and Gerad Guia enough; they were magnificent.
Traditional Catalan Cuisine: Lunch in Girona
Indulge in a hearty traditional Catalan lunch in one of Girona's charming restaurants. Experience the local cuisine in its full glory, with dishes that carry the influence of the land and sea, all seasoned with a distinct touch of Catalan creativity.
The Colorful Houses of Girona
Take advantage of the famous riverside view of Girona, where a collection of colorful houses is beautifully reflected in the river Onyar.
This iconic scene, full of vibrancy and charm, is a feast for the eyes and a perfect backdrop for your keepsake photos. If you visit in mid-May, you'll be treated to the city's annual festival of flowers, where incredible flower creations bring an extra layer of enchantment to the city.
An Ancient Family-run Winery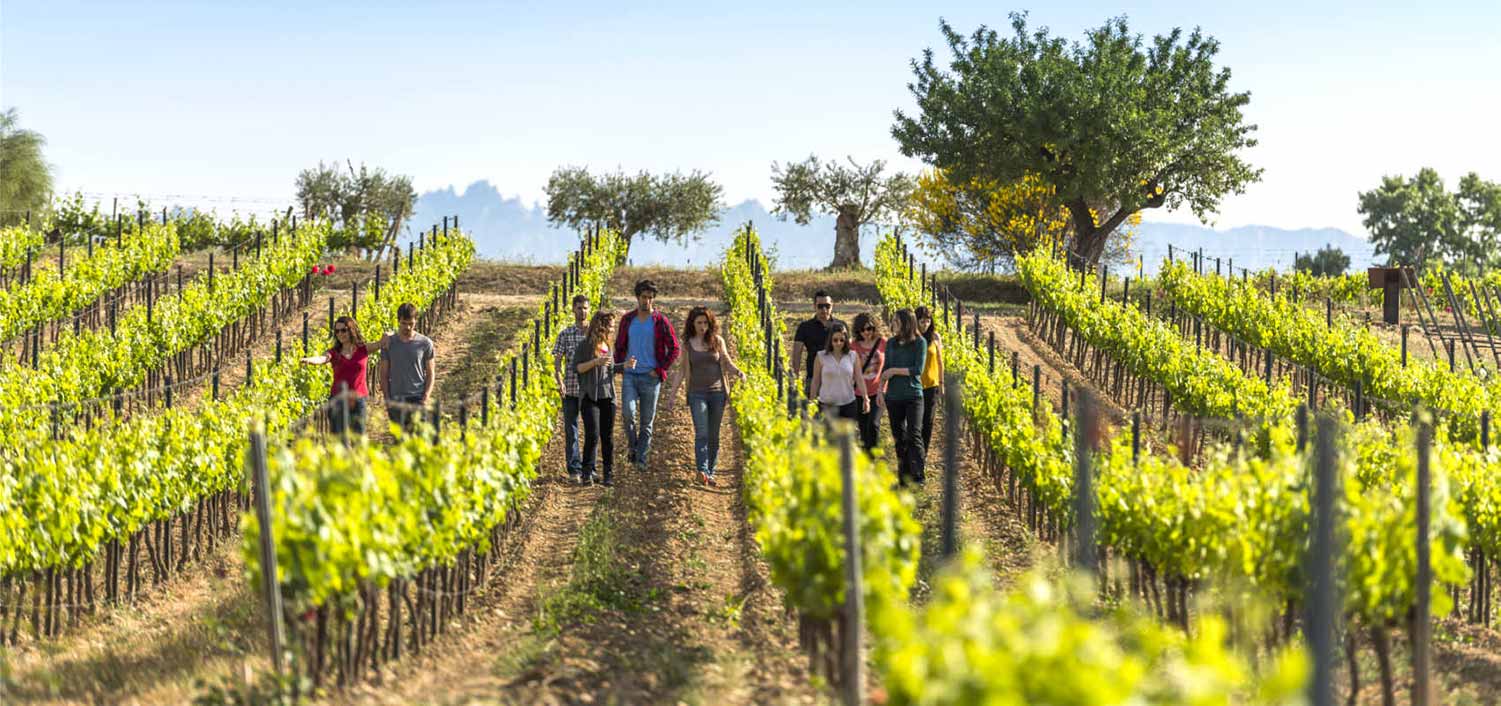 As the day begins to wane, your private driver will transport you to an ancient family-run winery nestled in the Catalan countryside.
Dating back to the 1300s, this winery is a living testament to the region's wine-making tradition. Upon arrival, a guided tour will introduce you to the process of crafting their renowned wines.
Walk amongst the vineyards as you learn about the various grape varieties and cultivation techniques. A visit to the winery's historic cellars unravels the process of wine-making, aging, and storage, offering insight into the complex transformation from grape to glass.
Wine Tasting: Savoring the Wines of Catalonia
End your winery visit with a guided wine-tasting session. Sip and savor the nuanced flavors of the estate's wines, understanding the roles of grape variety, terroir, and the winemaker's skill in creating each unique vintage.
Private Transfer Back to Barcelona
After a day of historical exploration and wine tasting, unwind on the comfortable drive back to Barcelona.
As the Catalan countryside rolls past, reflect on the unforgettable experiences and memories created during your tour.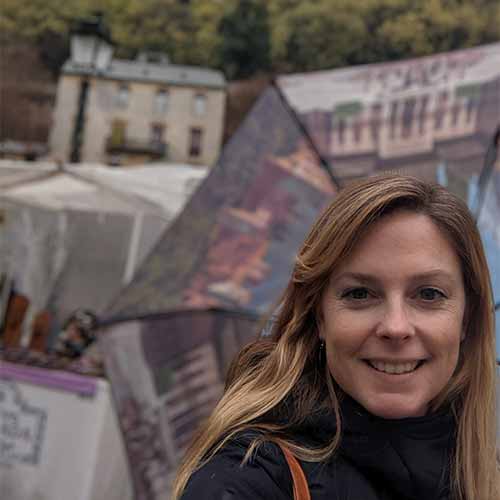 Say Ola to Emily, your personal tour planner at Guided Spain Tours. Get in touch by filling in the form below and requesting your complimentary itinerary!
Your Day In Girona & The Winery
This journey to Girona and the ancient winery offers a captivating mix of history, culture, and wine appreciation. As you return to Barcelona, you carry with you the echoes of medieval streets, the taste of Catalan wines, and the memory of an enriching day.
For a tailored version of this tour that suits your preferences, do not hesitate to contact our team of expert tour planners.
Highly recommend Emily! Emily created a personalized itinerary for us in southern Spain. She was very knowledgeable about the region, attentive, and personable. She returned emails properly, and was a pleasure to work with. Emily was flexible and did not make mind making changes in the itinerary-- Her goal is to please her customers!
Emily is GOOD! Emily arranged a 14 day tour for us in Spain at short notice of a week or so. The whole tour was beautifully organized, amazingly flexible and the rare glitches were attended to and addressed, literally instantly. For sure we will be back for further tours with her. Thanks, Emily.
Best Tours from Emily! Words can't express how grateful it was to be able to call on Emily for help with some excursions in Spain. Emily, thanks soo much. You're the BEST!!!
Spain and Portugal trip: Emily did an amazing job Of setting up our trip through Spain and Portugal. All of our tours were outstanding and personalized. We had a wonderful time!
Private Tour: Emily is a pleasure to work with. She arranged hotels, activities, tour guides and transportation in Barcelona, Madrid, Segovia, Toledo, Cordoba, Avila, Seville, Malaga, Gibraltar. She was extremely responsive when we had questions and made sure that everything flowed smoothly.
Other Day Trips from Barcelona